Waterfront Suites & Residences

Waterfront Suites & Residences is a joint project by Tulip Group Thailand and Red Sea Group which is an investment company operating primarily through holdings and development projects.


Centara Grand Residence

Centara Grand Residence is a stunning condominium development located in a beautiful beachfront setting in Na Jomtien. The project will feature two residential towers, 46 and 39 stories respectively.


Golden Tulip Residence Pattaya

Golden Tulip Hotel & Residence Pattaya was launched October 2012. There will be four buildings – 3 residential buildings and 1 hotel. The project will include a 4-star Golden Tulip Hotel.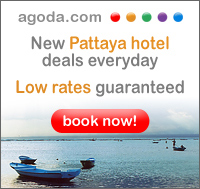 Welcome to the New Pattaya and welcome to the best and the only independent and unbiased Real Estate and Property Portal in Pattaya. This website is a customer focused Real Estate Business Guide and we try to be fair to all parties involved in the property business.


Mimosa Pattaya

Mimosa Pattaya is a community lifestyle mall located near the Ambassador City Hotel in Jomtien.


Cartoon Network Water Park

The Cartoon Network Amazone water park is perfectly located some 16 kilometers from Pattaya.


Ramayana Water Park
Pattaya's Property Bubble – Part 8
Are you looking for the best custom home builder in Pattaya? Then Nam Talay Estates, owned by developer Louis Lee who is a chinese-american entrepreneur, is the company you are looking for. Nam Talay Estates Co., Ltd. was established in 2009 with the mission of developing extraordinary properties, specializing in custom built home projects. In my view Nam Talay Estates is one of the best boutique property developers in Thailand.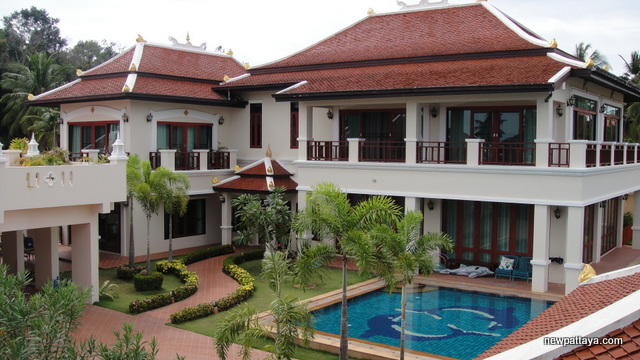 Visit Khao Yai

(เขาใหญ่) and prepare yourself for a pleasant surprise. Khao Yai is a magical place where dreams come into reality, a place where you will find some of Thailand's most breathtaking landscapes. In this part of Thailand you will find romantic developments like Magnolias French Country that you can see in the picture below.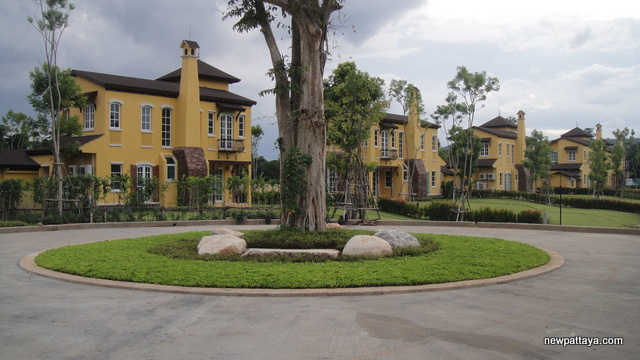 Pattaya's Property Bubble Bursting
Part 2
15 May 2013

Part 3
26 May 2013

Part 4
12 June 2013

Part 5
21 June 2013

Part 6
24 June 2013

Part 7
15 August 2013

 Part 8
28 August 2013

Part 9
15 September 2013

Part 10
7 October 2013

 Part 11
12 October 2013

Part 12
12 November 2013

Part 13
19 December 2013

Part 14
29 December 2013

The new EmQuartier Shopping Mall on Sukhumvit Road in Bangkok is located directly opposite The Emporium Department Store at BTS Phrom Phong Station.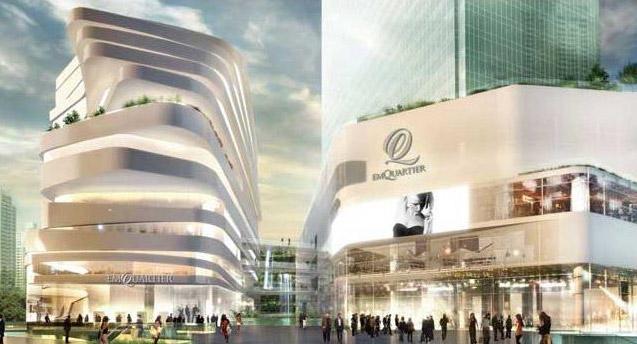 A guide to Successful and Intelligent marketing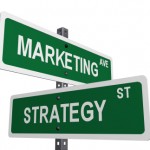 Do what everybody else is doing and you will reduce the chance of success. You need a marketing strategy that clearly explains what separates your product from all other products on the market. Don't let a brain-dead marketing team handle the job, then you will end up doing exactly what all the others are doing. Under the current tough market conditions the correct marketing can mean the difference between success and failure. In order to succeed you need to rise above the competition"

A Property and Fashion Style Test
I have developed a test that with great certainty can tell which projects are selling well and also give information about which projects are not doing so well.Repeated observations over a period of time combined with a scientific approach can deliver the desired results. The test is very simple and most readers will probably say something like, "I knew that already", after they have read this article.

Facebook, Brand Building and Customer Care
I am convinced that any high profile project MUST have an active facebook and MUST have the right person in charge. Simply letting one of the staff take care of the facebook is NOT the right way. It MUST be done by someone who has unconditional love for the project AND it must be done by someone that knows what he is doing so he must attend all the meetings and be fully informed.

Blogging and Marketing Exposure Using Online Technologies












Marketing For Beginners
In this article we will discuss the basic principles of marketing in the development industry. First the developer needs to come up with a good name for his condominium project. The name itself is very important. It must be an interesting and attractive name, a meaningful name that people associate with something positive.