Here you will find a complete list of all the Pattaya projects from Raimon Land. This is a Bangkok based company with most of its projects there.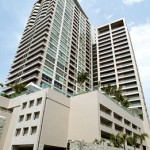 Northshore Condominium is a 28-storey high-rise located in North Pattaya. Northshore comprises two separate towers connected by walkways. There is a total of 193 one, two and three-bedroom spacious units varying in size from 64 sqm – 268 sqm. Prices started from 58.000 – 79.000 Baht per square meter. Read more….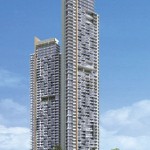 Northpoint comprises two towers, 46 and 54 stories respectively with a total of 374 units. You have a choice of studio, one, two, three-bedrooms units and penthouses ranging in size from 50 to 800 sqm. The project was launched on Nov 18th 2006 and completed January 2010. Read more….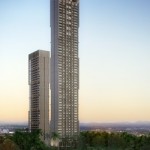 Zire Wong Amat was launched January 2011. The project comprises two towers, 37 and 54 stories respectively with a total of 480 units ranging in size from 38 sqm studios, 1 – 2 bedroom units at various sizes to 185 sqm three-bedroom duplexes. Starting price was 2.5 MB for the smallest units. Read more….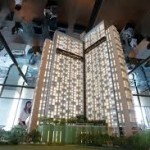 Unixx was launched 23 November 2011, it is Raymon Land's fourth and largest project to date in Pattaya. There will a total of 1207 units with a choise of studios, 1-bedroom and 2-bedroom configurations, with sizes ranging from 22 to 62 sqm. Single towers with 2 wings, 42 and 46 stories respectively. Read more….
Raimon Land projects in Bangkok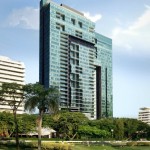 185 Rajadamri is a 35-storey development that will feature 268 units. There will be single-bedroom units which are only 61 square meters and naturally larger multiple-bedroom units are available. It is Raimon Land's most luxurious project to date and will probably become a landmark in the Rajadamri area. Read more….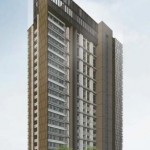 The Lofts Ekkamai is a new 28-storey project Bangkok project by Raimon Land. This new development under The Lofts Brand is a 2.1 billion baht project. Raimon Land will be developing a condominium tower comprising a total of 264 units with a mix of studios and one, two and three-bedroom apartments. Read more….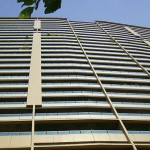 The Lakes Bangkok is a 36-storey luxury residential tower with 165 apartments. This is a project by Raimon Land PLC, a real estate developer listed on the Thai stock market in 1994. The Lakes Bangkok was launched in August 2003. The project offers condominium units with 1 – 4 bedrooms. Read more….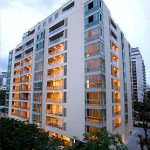 The Legend Saladaeng is a 14-storey condominium by developer Raimon Land. The project consists of 78 luxurious fitted 1, 2 and 3 bedroom residences in a prime central business district location in Bangkok. Prices at The Legend started from 5 million baht or about 70.000 baht per sqm. Read more….