Here you will find a complete list of all the projects from Porchland Group in Pattaya. They are also doing some projects in Sriracha, Bang Sare and Rayong.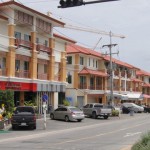 Porchland 1 is 3-storey townhouses in the Bali Style located right next to The Blue Residence Porchland 3. There are 4 buildings for residential and commercial use. The development is located in Soi Sukhumvit 87. The units are 4 meters wide and 12.5 meters long and there is plenty of space for parking. Read more….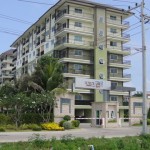 Porchland II Jomtien Resort is an 8-storey condominium development with two buildings and a total of 154 units, one-bedroom units varying in size from 38 – 60 sqm. The projects amenities include a public park, a swimming pool, a fitness center, a restaurant and ground floor car parking. Read more….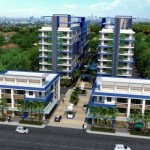 The Blue Residence Porchland 3 is a low-rise of 8 floors and 331 units. The amenities include a fitness, swimming pool, children's pool and a restaurant. The price started at as little as 999.900 Baht for 38 sqm rising to 1.912.000 Baht for 51 sqm. It is a good investment opportunity. Read more….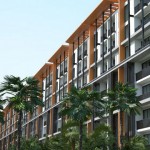 The Time by Porchland 4 consist of two buildings, Building A and Building B of each 8 floors and a total of 331 units. There are different unit sizes, Type A is 32 sqm and Type B 41 sqm. Prices from as little as 699.000 Baht – 953.000 Baht. A 32 sqm apartment for 699.000 Baht. Can you believe it? Read more….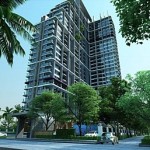 La Santir Porchland 5 is a 29 storey high-rise with 523 units located on Soi Chaiyapruek 3. The launch of the development was on 17 December 2011. The development company is a well respected and trusted company. The Vorakit/Vorachai company is one of Pattaya's top construction companies. Read more….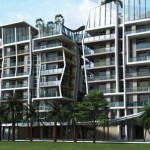 The Feelture Condominium will consist of two buildings of each 8 floors with a total of 301 fully furnished units. The Feelture has 8 different unit types varying in size from 36 sqm to 59 sqm. Prices from just 900.000 Baht. The Feelture Porchland 6 is located in Na Jomtien soi 4. Read more….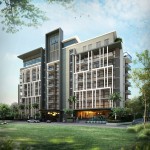 The Prim Pattaya is an 8-storey development with prices starting at 2.2 MB. The project is located in Naklua Soi 12 in the Wong Amat area. There will be a rooftop swimming pool and bar. The units will be fully furnished, there will be a sauna, fitness, a restaurant etc. There are a limited number of units. Read more….
Del Mare Condo will be the first high-rise in Bang Saray. This 32-storey building will be a true beachfront condominium and the project is bound to become a huge success. A 1-bedroom 39.5 sqm unit starts at 2.6 MB and a 2-bedroom 77 sqm unit at 5.5 MB, prices from 66.000 – 68.000 Baht per square meter. Read more….
Want more information?