Here you will find a complete list of all the projects from Nova Group Thailand. It is the best and most detailed list in the world – easy to say as I am the only one who got the idea to make such a list. The average tourist will not want this information – remember this is a website for the select few seeking knowledge about the new Pattaya.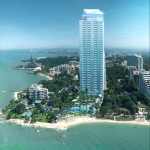 The Palm is located on Wong Amat Beach. There are two towers. Looking at the posters I thought only 1 tower. There are a total of 544 units, the number of stories in Tower A is 45, Tower B has 26 stories. Construction started 2012 and the project is scheduled for completion 2015. Read more here.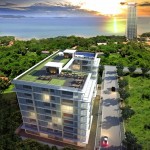 Serenity is a low-rise located in the Wong Amat area. Considering this ideal location the prices are lower than expected. This will be an 8-storey low-rise aimed at the low-end market with 153 units in total. Unit sizes range in size from studios at 21.3 sqm to 2-bedroom apartments at 50.6 sqm. Read more here.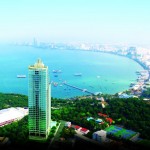 Amari Residences Pattaya is a 35 floor High-Rise that offers one and two bedroom units ranging from 34.5 sqm to 84.5 sqm. This development is located on Pratumnak. Piling work has already started and Amari Residences is scheduled to be completed by the last quarter of 2014. Prices from 2.7 MB. Read more…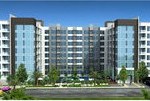 Novana Residence is a new project on Third Road in South Pattaya. There will be 8 floors in this building, 259 units, and with a starting price of only 999,000 Baht it must be considered a good investment. Read more…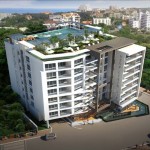 Nova Ocean View condominium is located on Pratumnak Hill Soi 6, it is an 8 story luxury building with a rooftop terrace and swimming pool overlooking the sea. The size of the units range from 45 sqm to 106 sqm and the price range from 2.700.000 Baht to 8.100.000 Baht. Read more…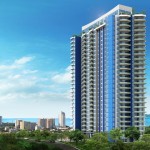 The Cliff is located on Pratumnak Hill not far from Cosy Beach. There are 27 floors and 426 units in this building. This was Nova Groups flagship, at least untill the launch of The Palm on Wong Amat Beach. They have 6 room sizes available from 37 sqm to 102 sqm. Read more….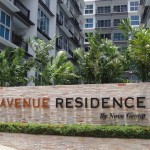 Avenue Residence Pattaya started construction in 2007 and was completed in 2010. The development is located in Central Pattaya. It consists of three 8-storey buildings and comprises of 225 individual units. The units range in size from 34.5 sqm studios to 46 sqm 1-bedroom apartments. Read more….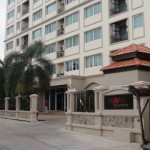 Nova Atrium Condominium started construction in December 2005 and was completed 2007. Nova Atrium offers 72 spacious apartments starting from 75 sqm to 116 sqm. The building is located in the heart of Pattaya City. Prices for this condominium started from only 30.000 Baht per sqm. Read more….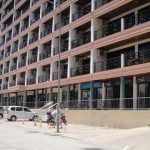 Nova Mirage Condominium is located across the street from Wong Amat Tower in Wong Amat soi 16, it is a building with 8 stories and 78 units. There are 50 sqm studios and 100 sqm corners. Construction started end 2004 and was completed end 2005. Prices started at less than 1.5 MB. Read more….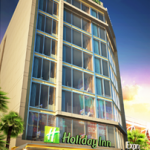 Holiday Inn Express will open in Pattaya in 2013. I am very excited about this project for some unknown reason. The Hotel will have 8 stories and there will be 162 rooms. The Hotel is located on Second Road close to Walking Street. Read more….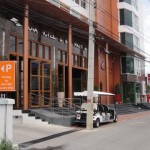 Centara Nova Hotel & Spa Pattaya – Centara Boutique Collection opened in October 2011. What makes this Nova Hotel stand out is the Spa Cenvaree which offers a range of Dead Sea water and mud treatments not seen before in Pattaya. The hotel is located in Central Pattaya. Read more…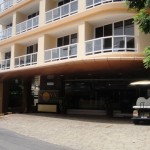 Nova Gold Hotel is located in Central Pattaya. I would call Nova Gold a Business Hotel as they have a lot of corporates staying there. I dare say you can not get a 4-star quality hotel like this at such low prices anywhere in Pattaya. There are 77 rooms in this hotel. It is located in a quiet area. Read more….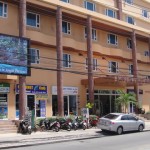 Nova Platinum Hotel is located on Second Road in South Pattaya. The hotel has grown from a 70-room property to a 270-room property with 3 buildings and two swimming pools. After 4 years of construction the new wing was completed and there was a celebration of the completion on 3 February 2011. Read more…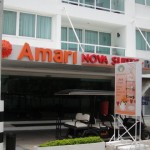 Amari Nova Suites is a 5-star hotel with 77 rooms, the Hotel opened November 2007. There are stylishly decorated studios and suites: Spacious studios, 1-bedroom, 2-bedroom and 3-bedroom suites, with a size from 46 to 190 sqm. Located in Central Pattaya in the area also known as Nova Village. Read more….
Nova Park Hotel & Serviced Apartments is located in Central Pattaya in the area also known as Nova Village. Guests who stay here usually like to come back. The apartments are clean and still in good shape and the rooms are spacious and equipped with kitchenette. Very good value for money indeed. Read more….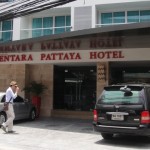 Centara Pattaya Hotel opened in December 2011. The General Manager is Austin Robinson. The hotel is located on Second Road right behind Bangkok Bank. Centara Pattaya Hotel opened the first phase in December 2011 and the 4-star hotel was completed in April 2012 with a total of 152 rooms and suites. Read more….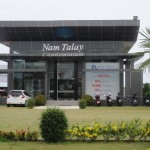 Nam Talay is located in Na Jomtien, it consists of two condominium buildings. Tower A will be constructed first and consists of thirteen floors and 525 units. Sizes range from 26.02 sqm studios up to 71.85 sqm two-bedroom units, with prices starting at under ONE MILLION BAHT. Read more….