Here you will find a complete list of all the Pattaya projects from L.P.N. Development Group plus a development at Bangna. This is a Bangkok based company with most of its projects there.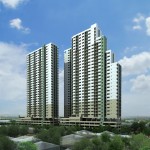 Lumpini Condo Town comprises 2 towers, tower A and B with each 32 floors high. Construction started in June 2011 and will be completed in November 2012. Tower A will have 753 units, Tower B will contain 689 units. Each room is between 22.50-32.50 square meters. There will also be a playground, a fitness center etc. Read more….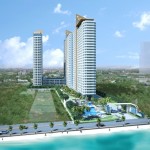 Lumpini Park Beach Jomtien is a 30-storey triple tower development that will offer about 2000 units ranging in size from 28 sqm studios up to 151 sqm 3-bedroom apartments. Prices start from just 1.93 Million Baht. This 4 Billion Bath project was launched 10 October 2011. Read more….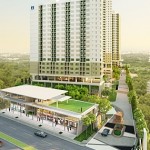 Lumpini Ville is located on Naklua road. There will be 3 buildings, building A will be a 20-storey high-rise, buildings B and C will each be 32-stories high. Building B and C were launched on 8 September 2012. There will be 532 units in tower A and there will be 1-bedroom units ranging in size from 26 – 39.50 sqm. Read more….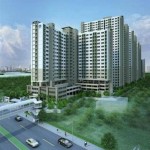 Lumpini Mega City Bangna is truly a mega development that include five condominium towers with a total of more than 4000 units. There may be three 31-storey towers and two 19-storey towers but there is little information available so I am unable to confirm that.The units are rather small. Read more….