Walking Street. At 7 pm every evening this street closes to all traffic. Try and  google 'walking street' and Pattaya will pop up like it is the only city in the world with a walking street. So it is famous, no doubt about that. (Just like if you search for 'promoting Pattaya' on Bing.com or Yahoo.com this website will pop up as number 1. On Google we are number 6)
Whatever you are looking for, whatever you wish to do on your evenings out, Pattaya can provide it. In Walking Street there is a constant party atmosphere during the evening and night time.
Walking Street Pattaya is probably the hottest and most exciting street in the world if you like to have fun. Walking down Walking Street from Beach Road to Bali Hai Pier is an experience you will never forget. You will find many discos and the largest ones are Candy Shop, Lucifer, Marine Disco, Insomnia, Tony's and Mixx.
For many tourists Walking street Pattaya is one of the highlights of visiting Pattaya and it begins to wake up at about 5 pm. It will take you about 5 minutes to stroll through Walking Street, I would say it is about 1 km long. Beer bars and agogo bars form the main entertainment in this area but there are also many restaurants, especially seafood restaurants, discos, cabaret shows, coffee shops, ice-cream parlours, tailors, jewelers, internet cafes and small hotels. And of course a lot of Thai Massage shops can also easily be found.
The pictures below are dated 10 May 2012.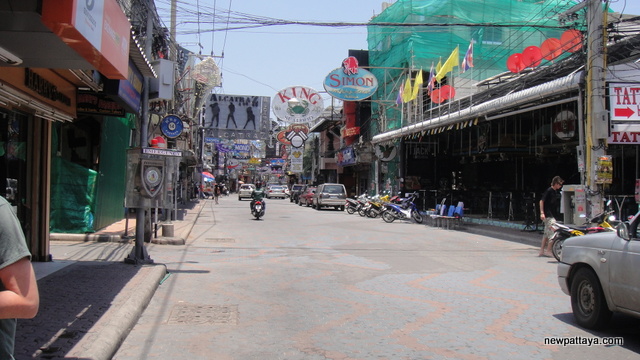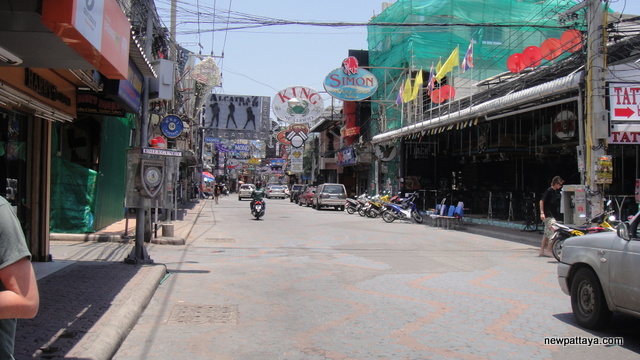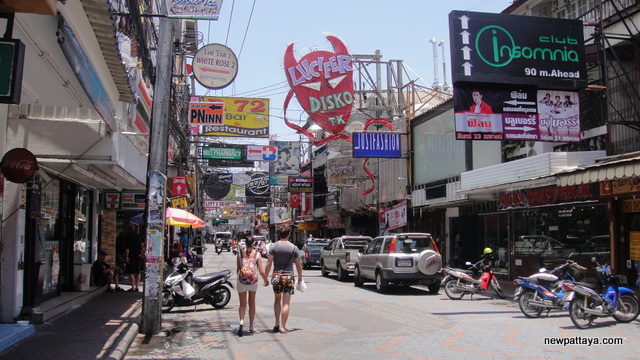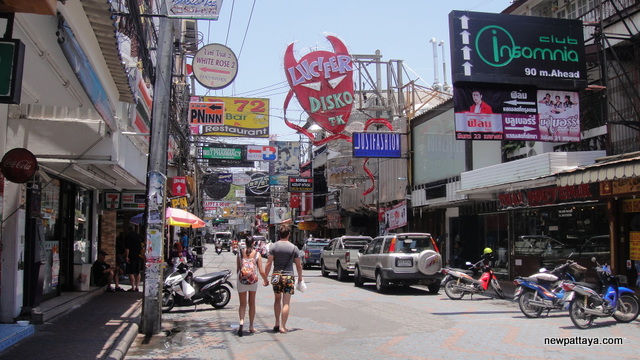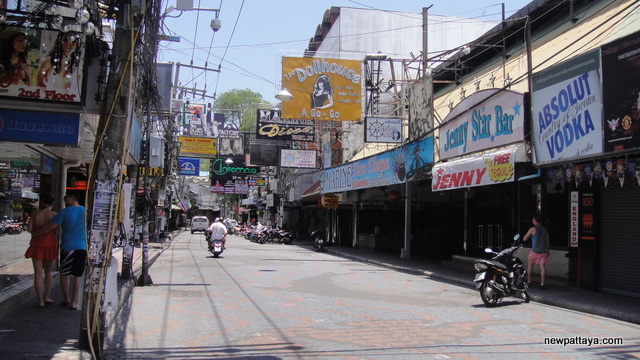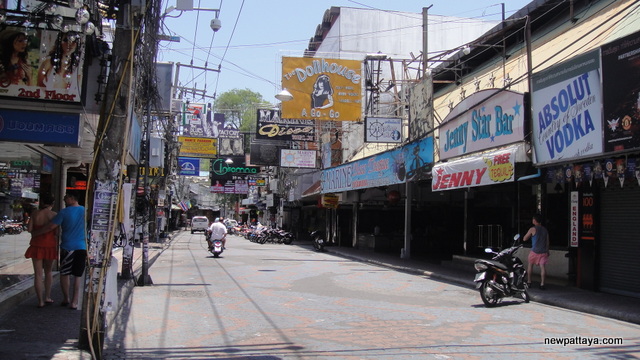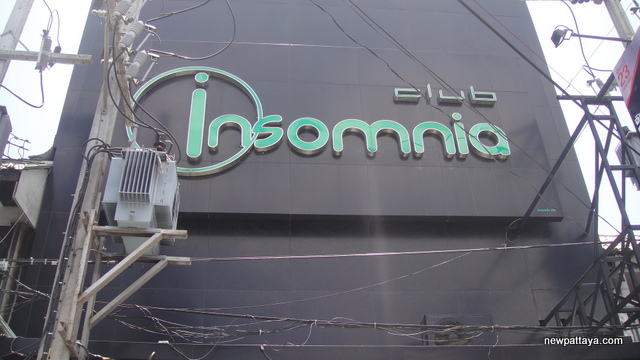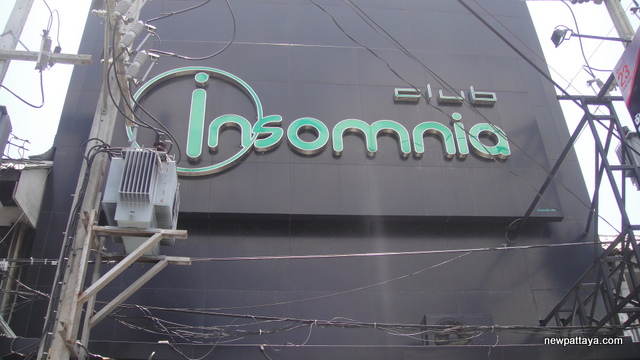 The famous Club Insomnia is located in Walking Street. Take a look for yourself on Youtube:

Walking Street on Youtube:

More Walking Street: