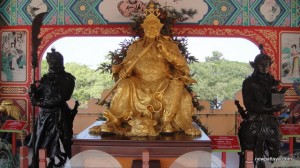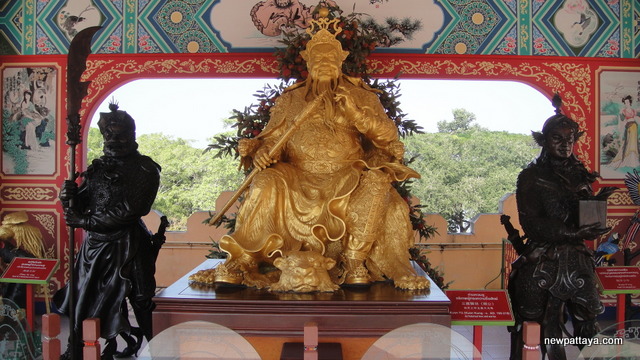 Viharn Sien or Viharnra Sien (วิหารเซียน) is a very beautiful and unique three-storey Chinese temple located on the same grounds as the Wat Yansangwararam temple yet Viharn Sien is very different from that temple.
Viharn Sien is definitely one of the six wonders of Pattaya – I was overwhelmed by the impressions I received while discovering the area. You simply must visit this temple at least once in your life, otherwise you will miss out on a great experience. I was there with my daughter on 19 december 2012 at 8 o'clock in the morning at the time when the temple open up for visitors. I felt privileged because we had the whole temple with all of its glorious attractions to ourselves.
I had the most wonderful time and I highly recommend others to visit this temple and spend some time among lots of Chinese mythological figures and take a look at the replicas of the famous figures of terracotta warriors and horses from the tomb of Emperor Qin Shi Huang, the first Emperor of China. The terracotta warriors were discovered in 1974 by some local farmers. Read more about these warriors on wikipedia.
The temple is now in use as a museum, a museum that houses a one of a kind collection of Chinese artifacts and antiques. There is so much to look at including granite carvings, old paintings, sculptures of chinese gods and some Buddha statues. More than 1000 pieces are on display in the temple – I guarantee it, you will not regret visiting this chinese temple.
The temple was built by the chinese-thai community in 1987 to honour King Bhumibol Adulyadej of Thailand on his 60th birthday. Viharn Sien temple was inaugurated by His Majesty the King on 24th december 1993. The construction of the temple started 6th June 1988 at 9.19 hours so they needed 6 years to complete the project (was it an off-plan development?). The temple was founded by a Thai-Chinese known as Master Sa Nga Kulkobkiat who initiated, designed and supervised the construction. Sa Nga Kulkobkiat died in 2003 and a large bronze statue of him now sits by the entrance. One section of the Viharn Sien temple is dedicated to Thai art and history, among others you will find a model of Thailand's royal barge and pictures of HM the King.
Viharn Sien is a great place to learn about chinese culture and tradition – it is the perfect place to bring students to learn about chinese folklore and history. I have seen many temples but none that compares to Viharn Sien temple. A visit to this temple might result in you having a different view on China – certainly the temple can be viewed as a great ambassador for China as it promotes Chinese culture to all the visitors.
Viharn Sien temple is open daily from 8 am until 5 pm and there is an entrance fee of merely 50 Baht – my daughter entered for free. I love the temple that can be described as a hidden treasure and I am sure others will too as it may be the finest attraction in Pattaya.
Please also take a look at Viharn Sien Chinese Temple – Part 2.
Viharn Sien Chinese Temple is also on Facebook.
Published 23 december 2012 by someone who aspires to become an immortal.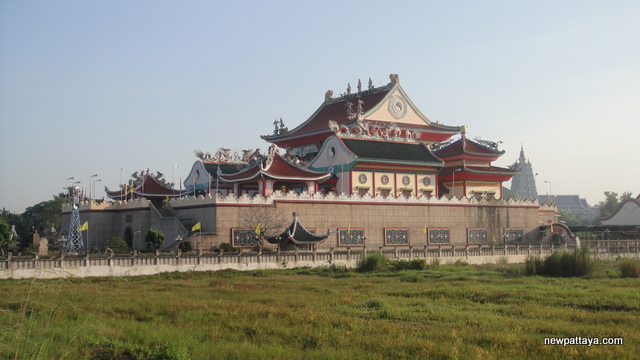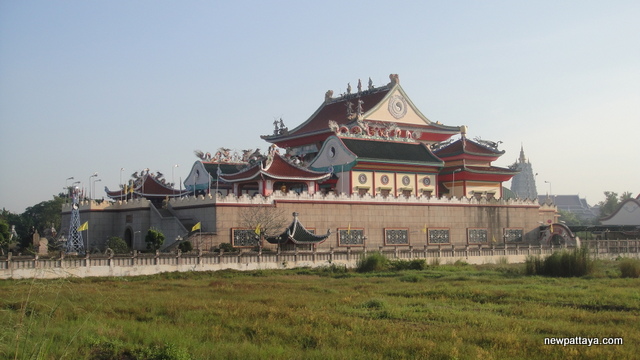 I don't know why the spell it Viharnra Sien. Sien (เซียน) is a chinese God and Viharn (วิหาร) is a sanctuary or a palace where the God lives. It should be Viharn and not Viharnra. Luckily there is a farang around that knows a thing or two about about such matters.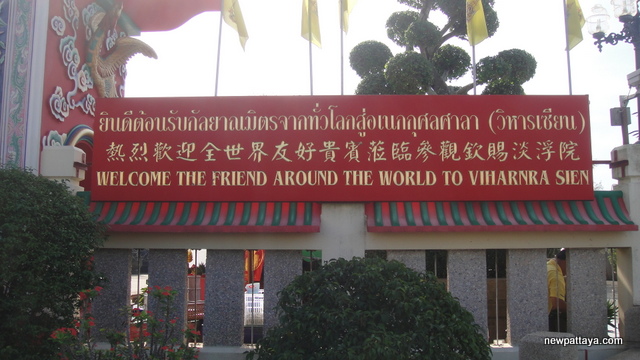 Master Sa Nga Kulkobkiat – the founder of Viharn Sien Chinese Temple.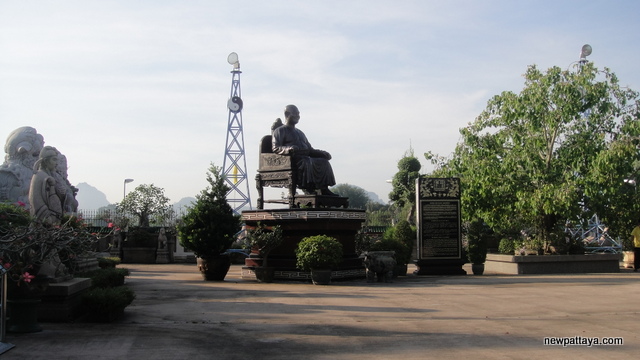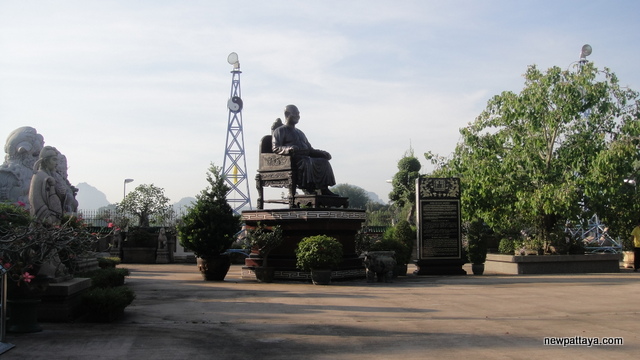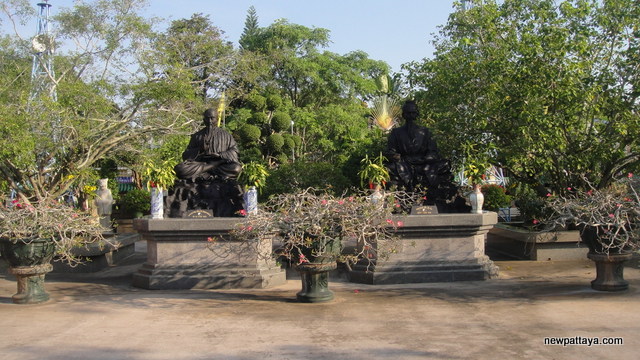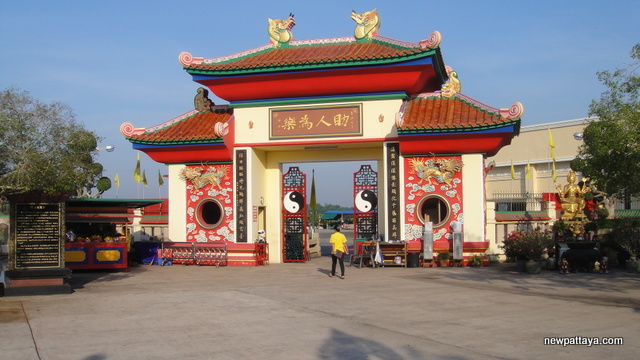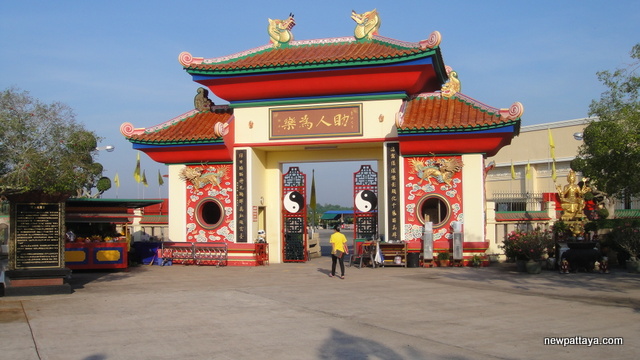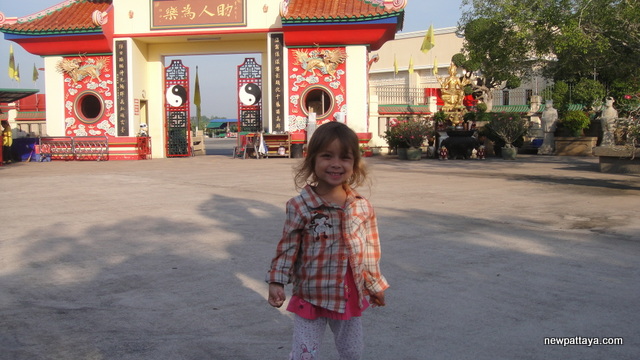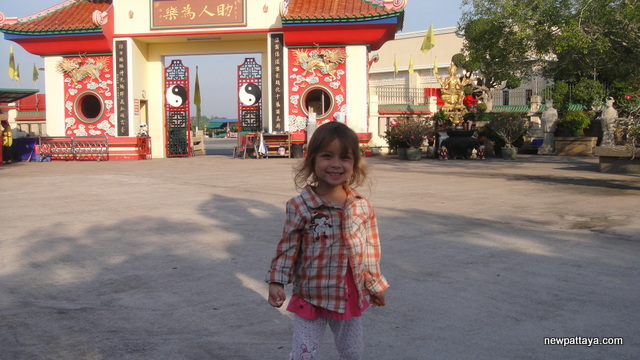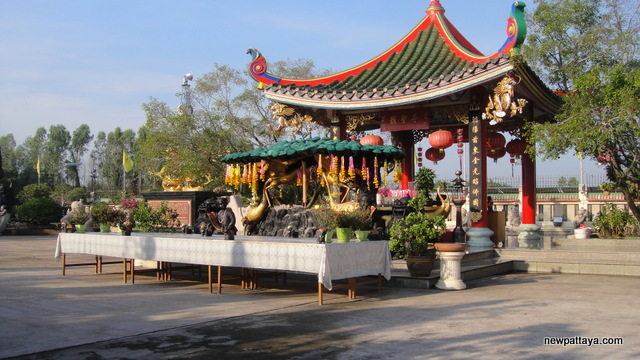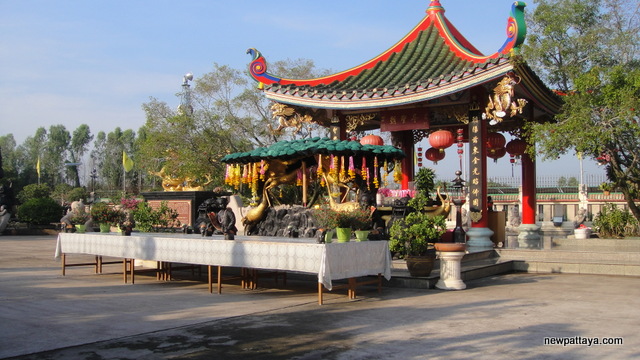 Look at that fat belly – probably a wealthy god that can afford a proper meal. Always smiling and happy – this is Metraiya Buddha. The Metraiya Buddha is known as the laughing Buddha. In Chinese style he is depicted with a fat belly and a wide grin. He has a sack in one hand and hold a rosary in the other hand. He was blieved to be able to predict the weather and his life was filled with miraculous events. Almost all Chinese temples have statues of Maitraiya for people to worship. People worship him to gain wealth and health.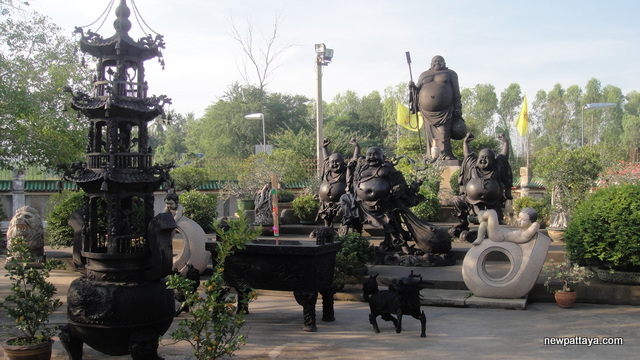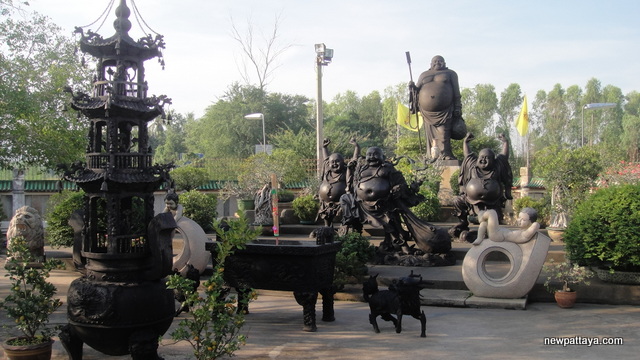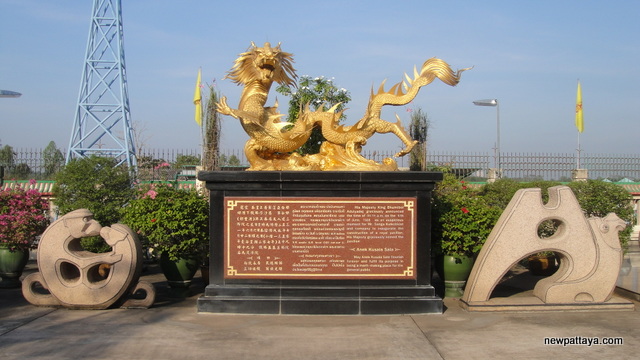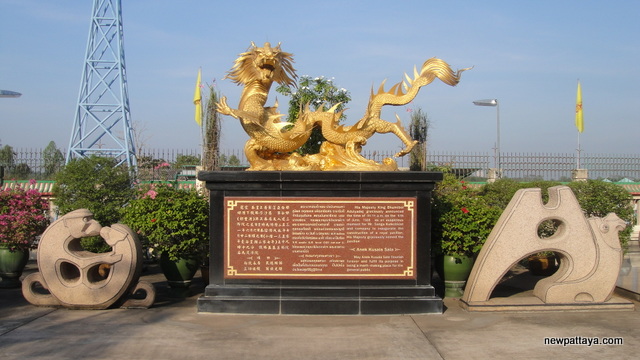 The Eight Immortals are a group of legendary immortals in Chinese mythology. They have the power to give life or destroy evil. Lü Dongbin is the leader. Not only are the immortals revered by Taoists, but by all Chinese society.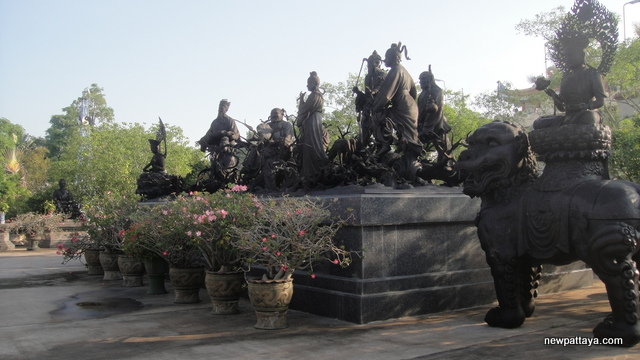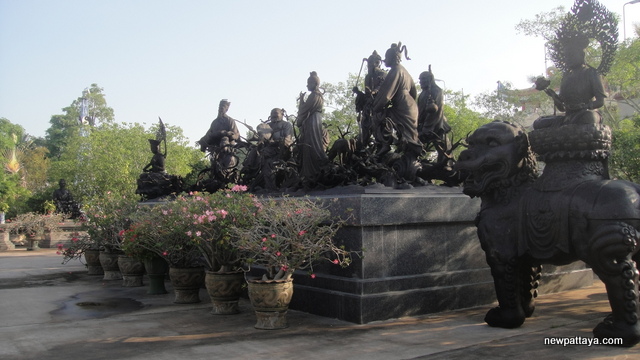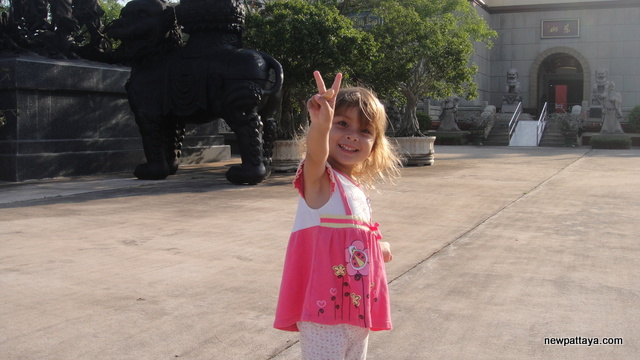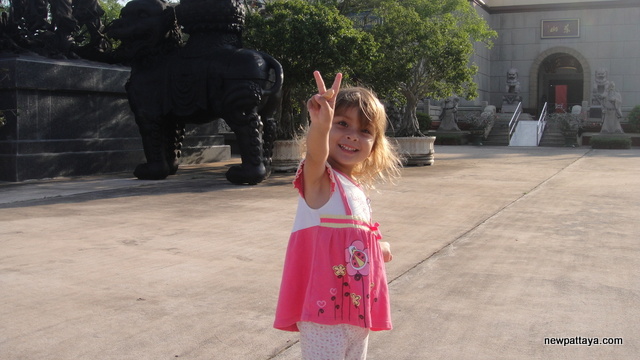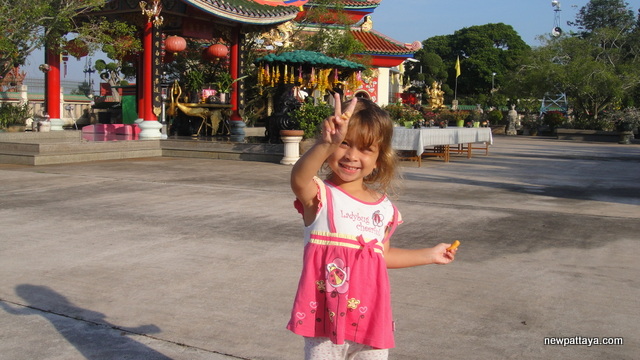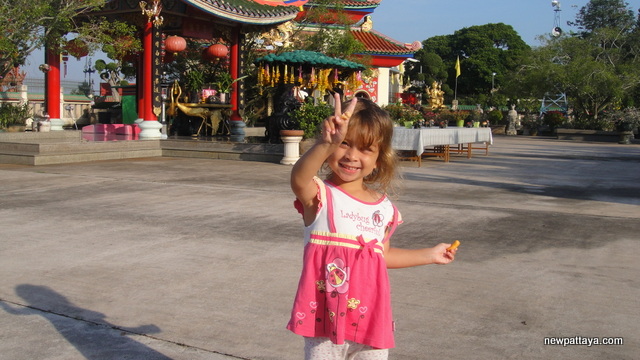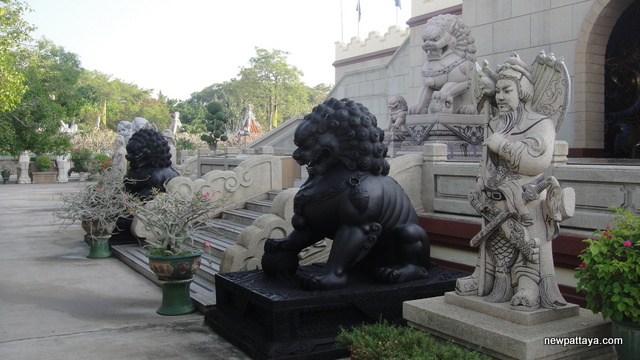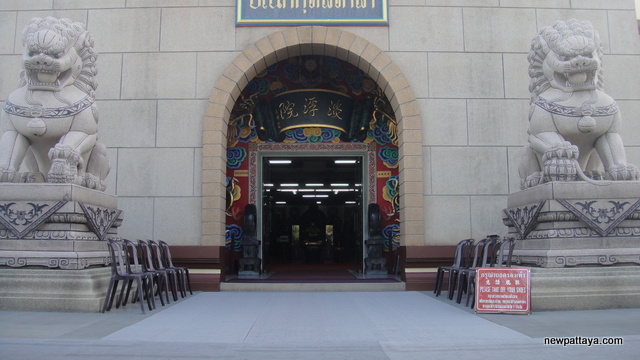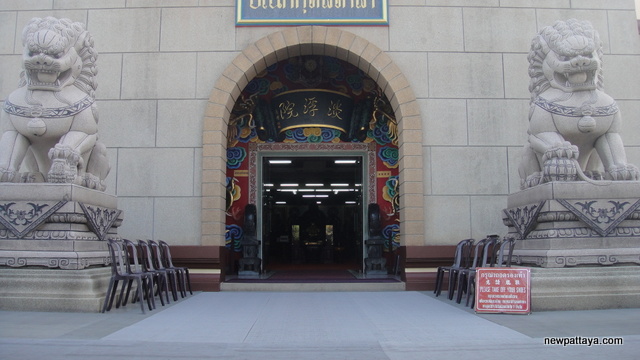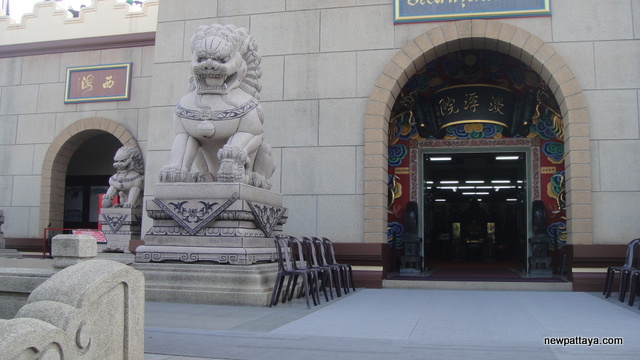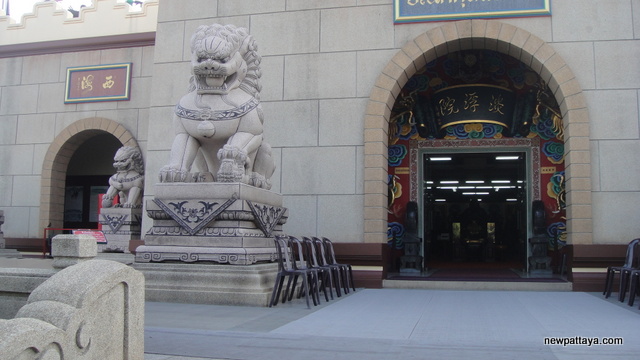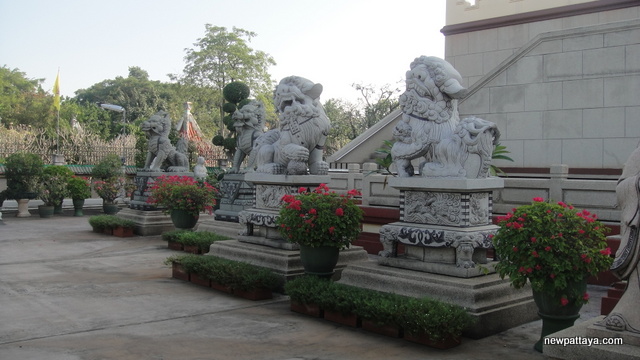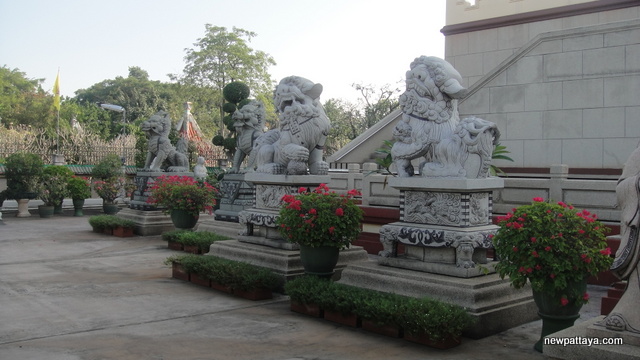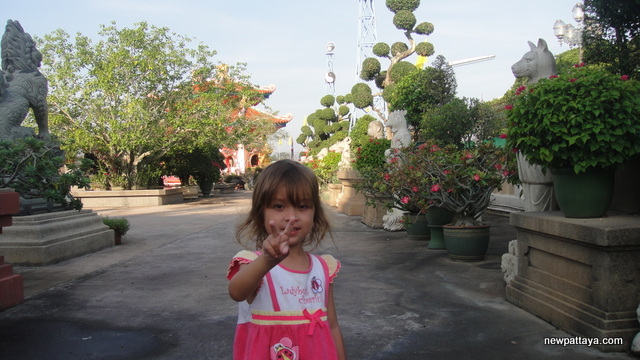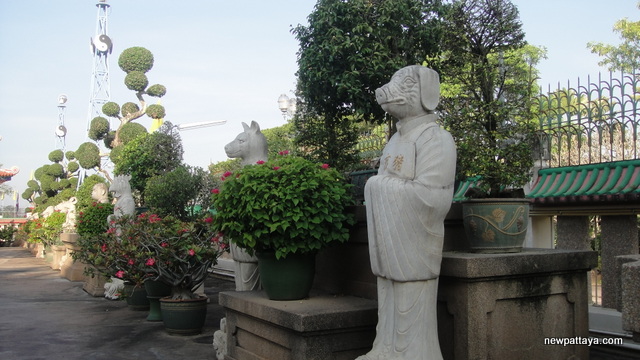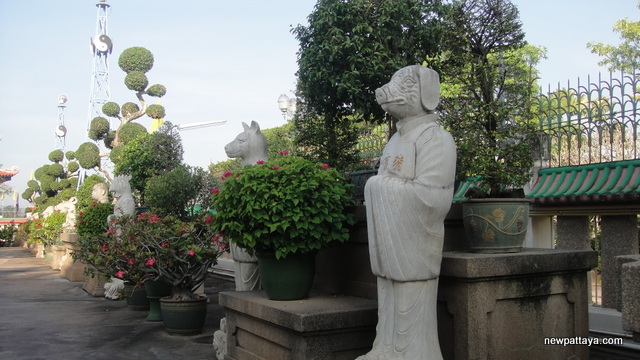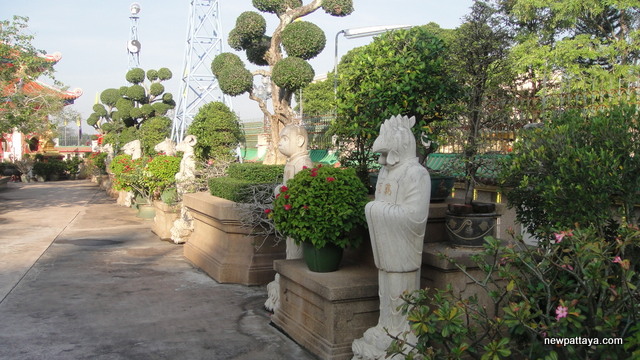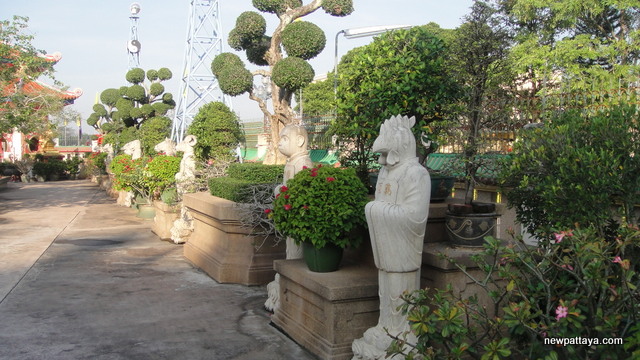 The Metraiya Buddha is known as the laughing Buddha.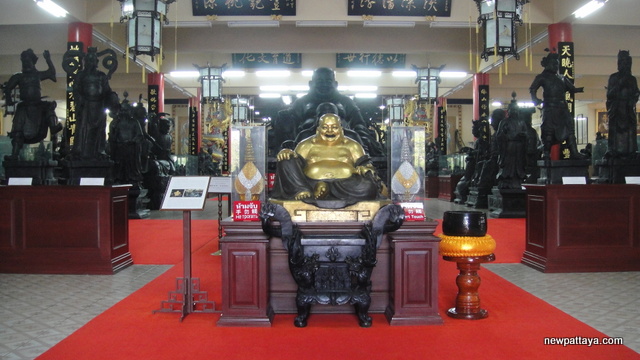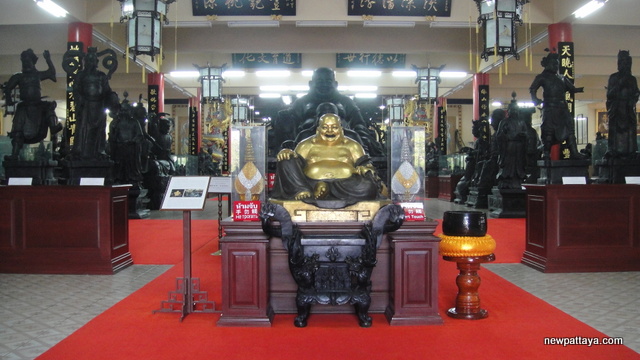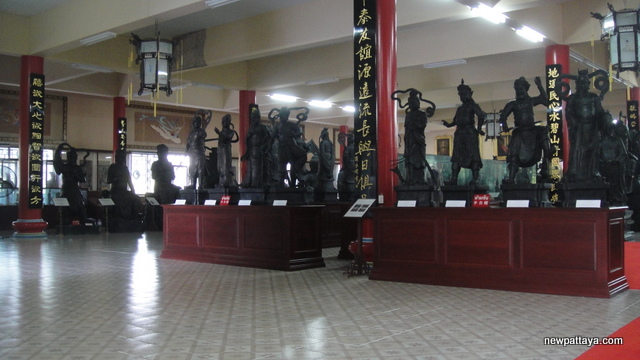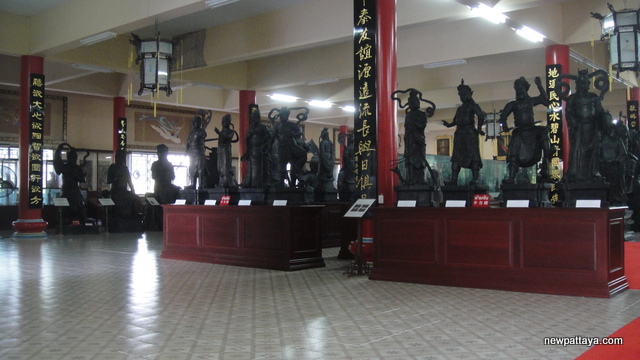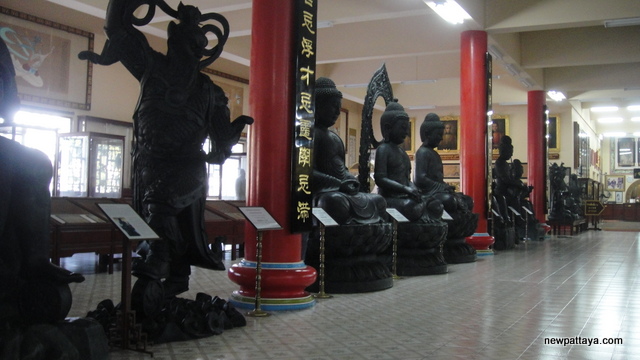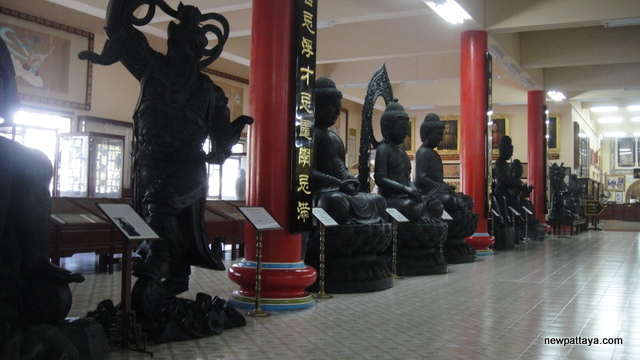 Notice the swastika symbol. Read about it on wikipedia.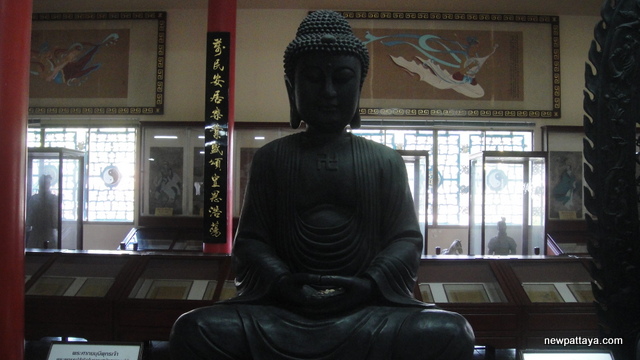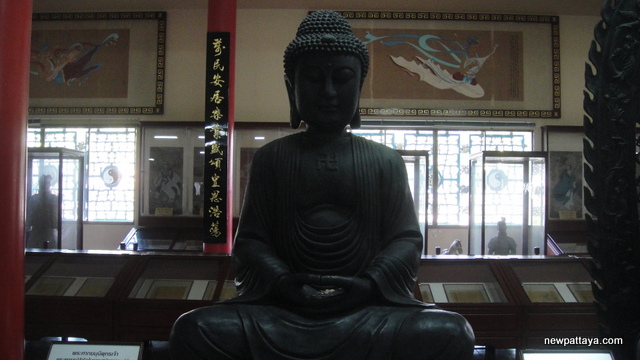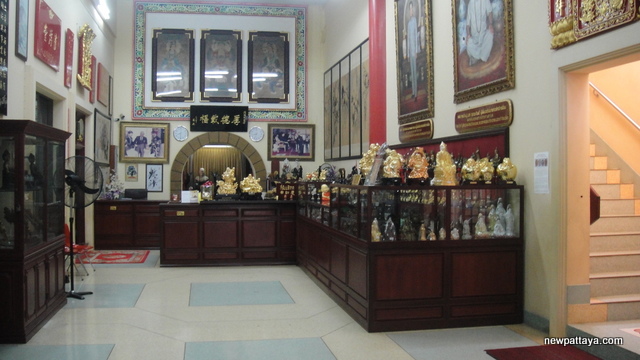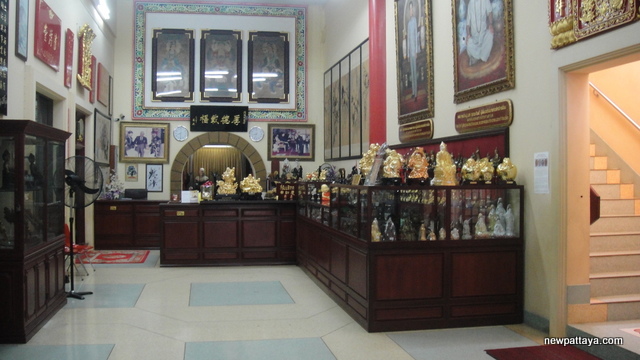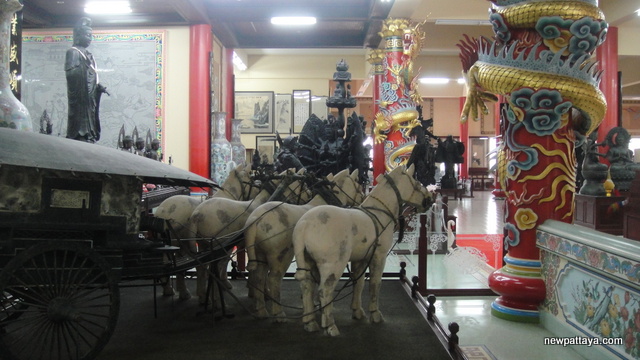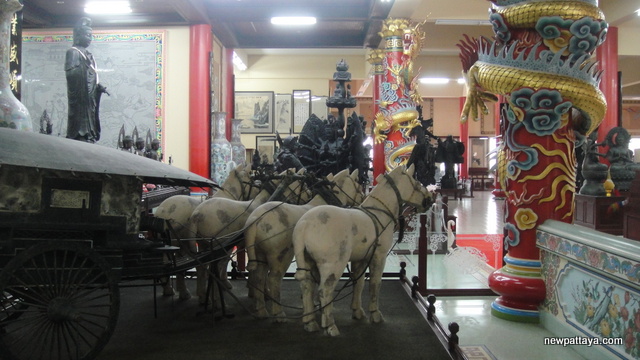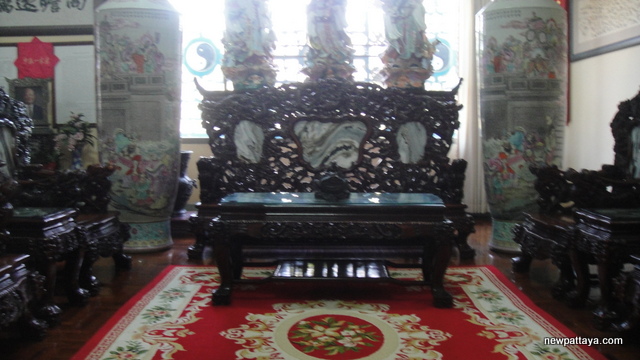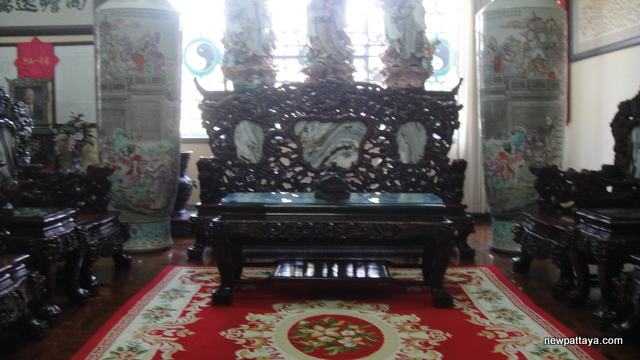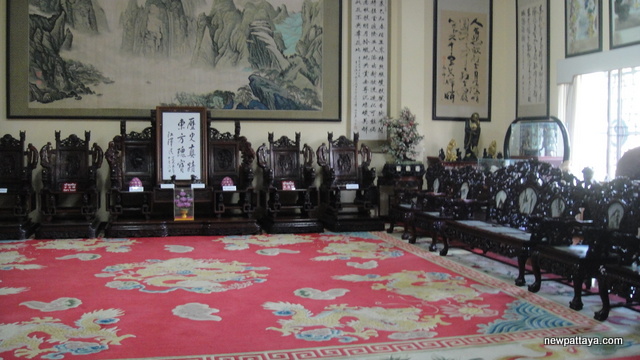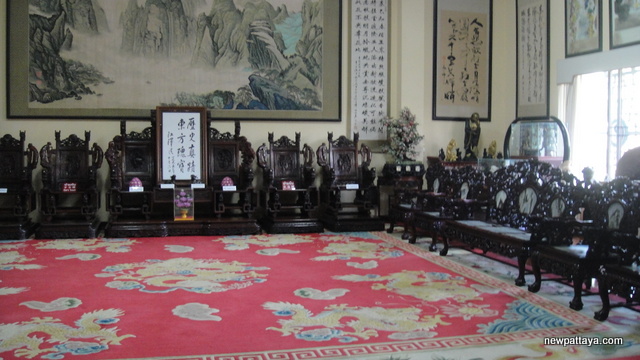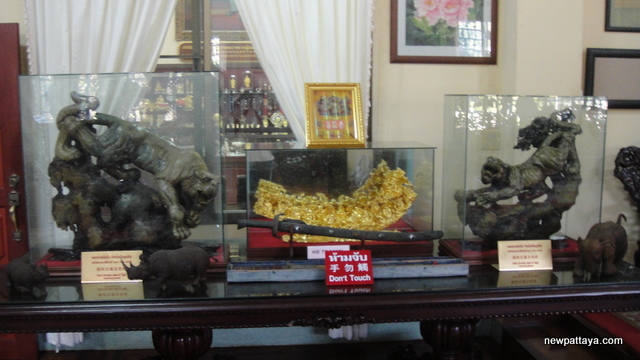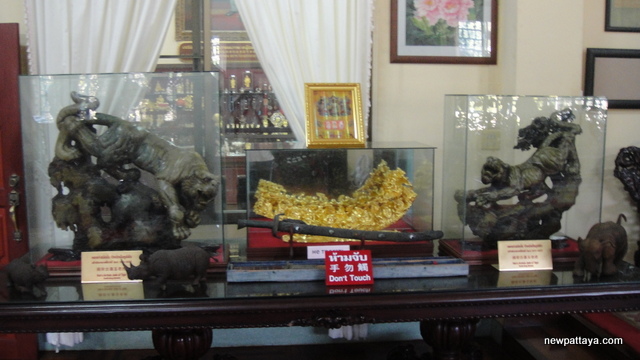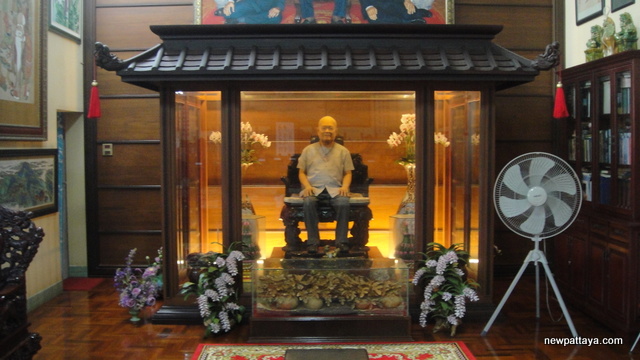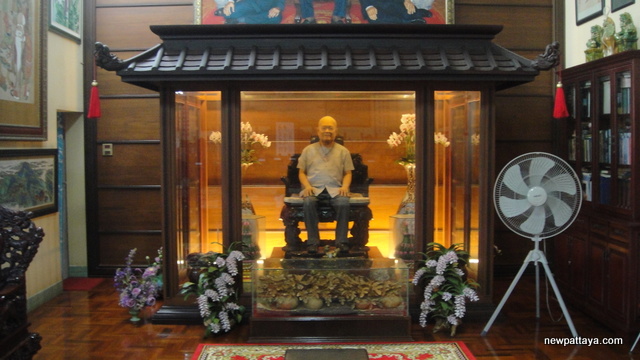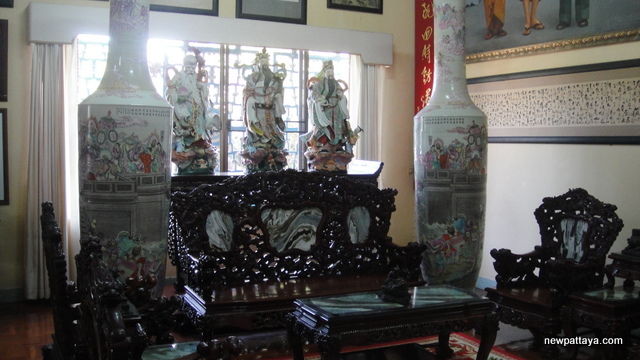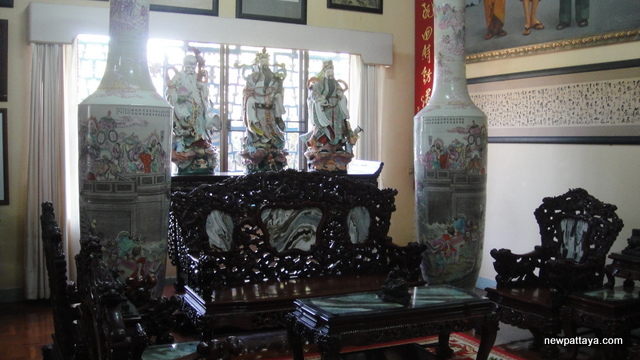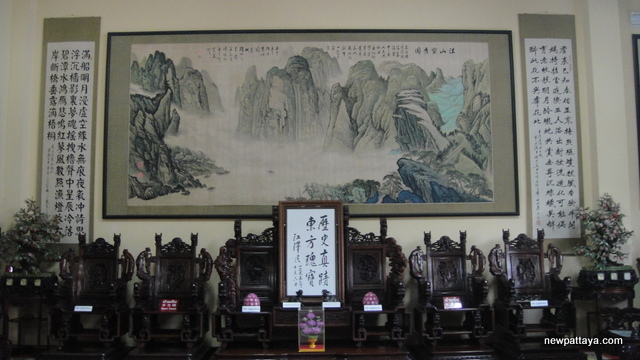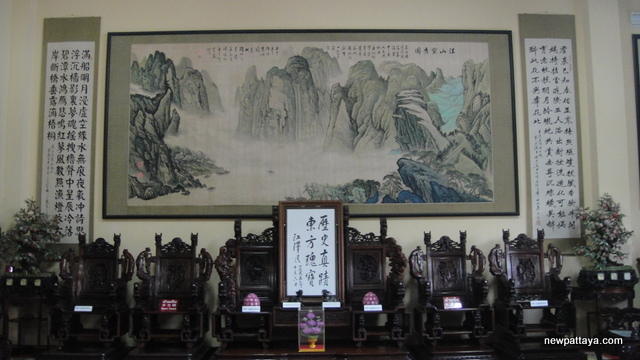 The Immortal Lü Dongbin. Lu Dongbin was born in the tenth century AD. His family name was Lu and personal name was Dongbin. He came of an official family. While still a student he met a fire dragon who gave him a magic sword with which he could conceal himself in heaven. Later, Lu Dongbin visited an inn where he met a man called Han Zhongli. While Han Zhongli warmed up a pot of wine, Lu fell asleep and saw the whole of his future in a dream. He dreamt that he would enjoy good fortune for 50 years but then his luck would run out, his family ruined and he himself killed by bandits.
When Lu Dongbin woke up, he became convinced of the worthlessness of earthly ambition and decided to renounce the world. He followed Han Zhongli into the Ho Ling Mountains in order to seek the Tao and achieve immortality. At the Ho Ling Mountains, he was initiated into the divine mysteries, and became an Immortal. His pseudonym was Shun Yang Tzu. He is the patriarch of many Chinese sects and the most popular immortal in Chinese culture.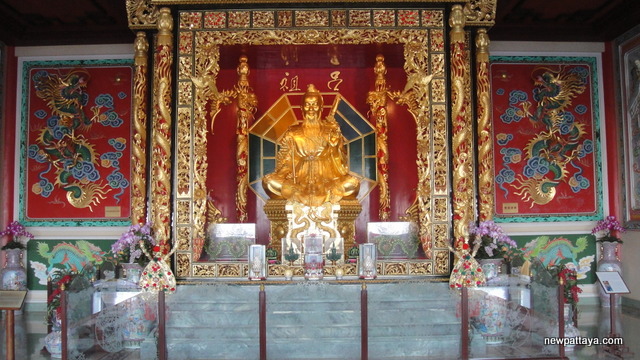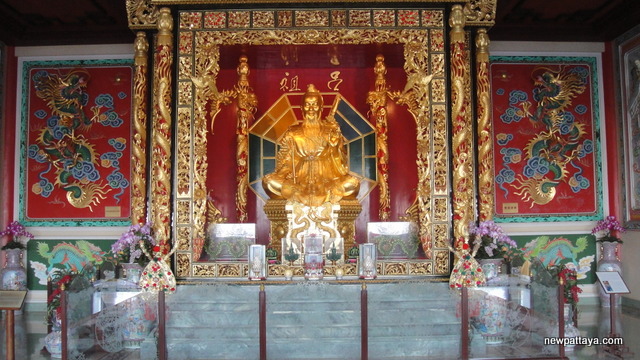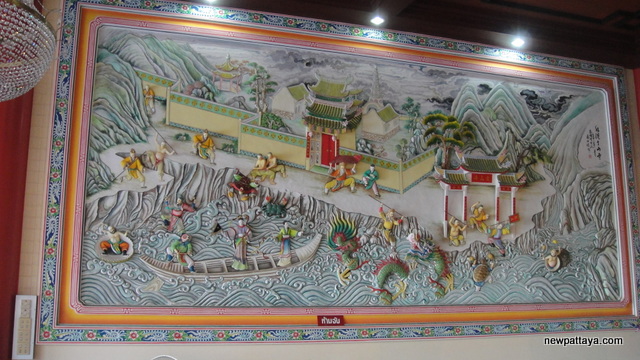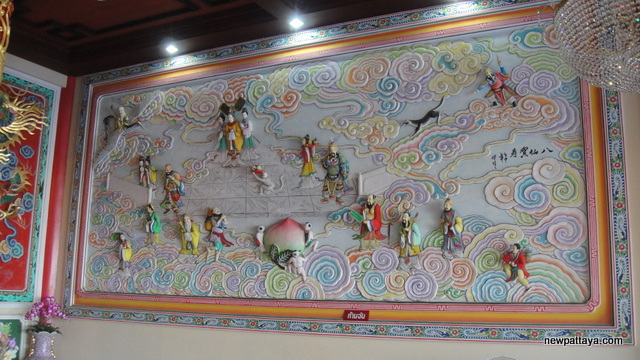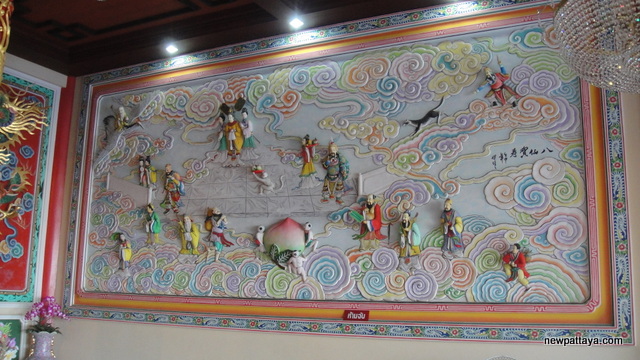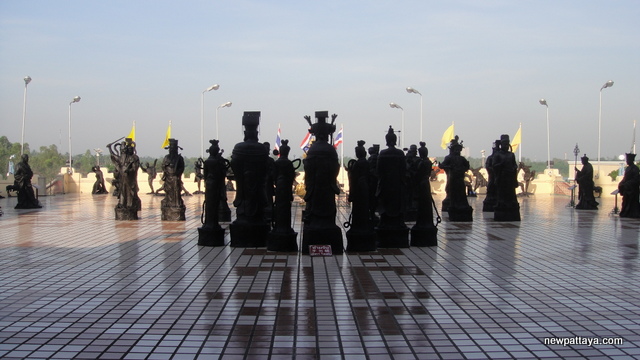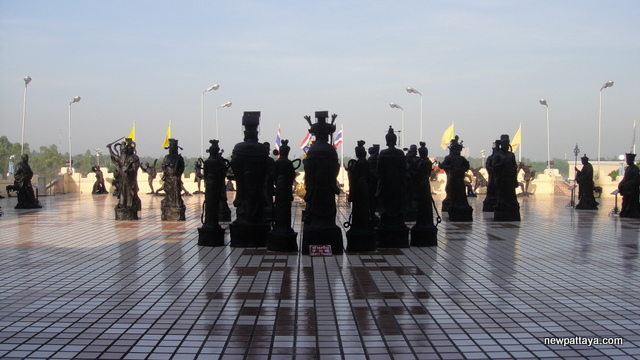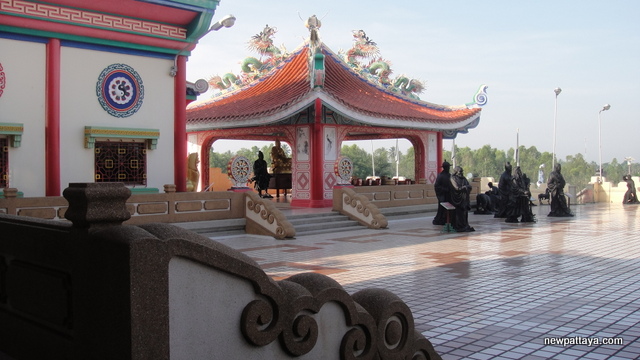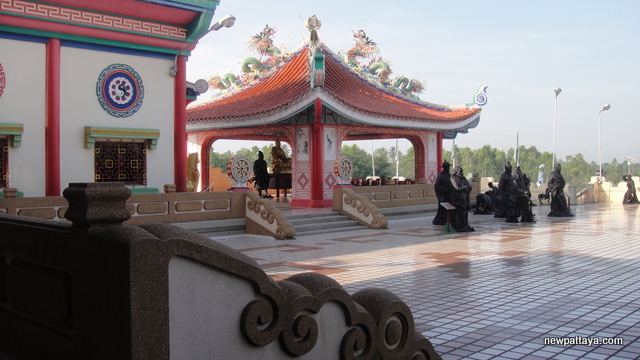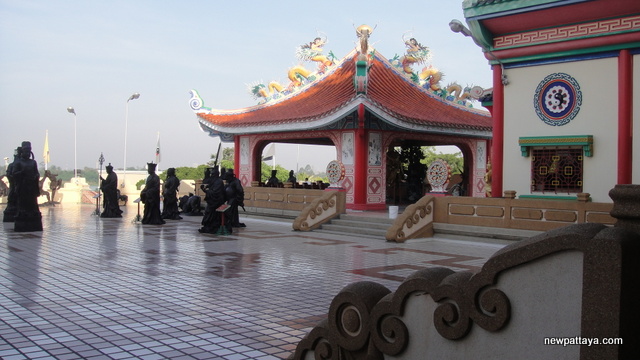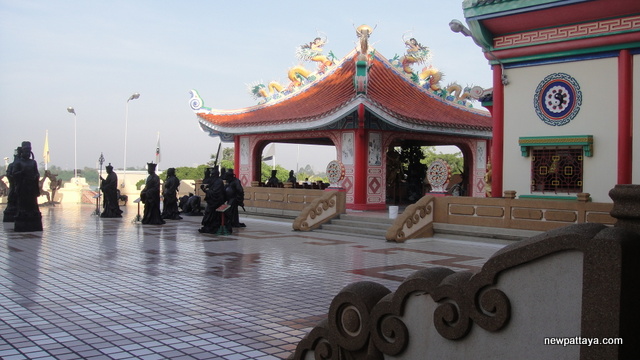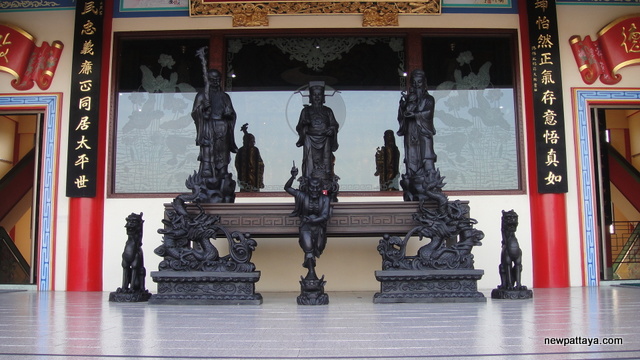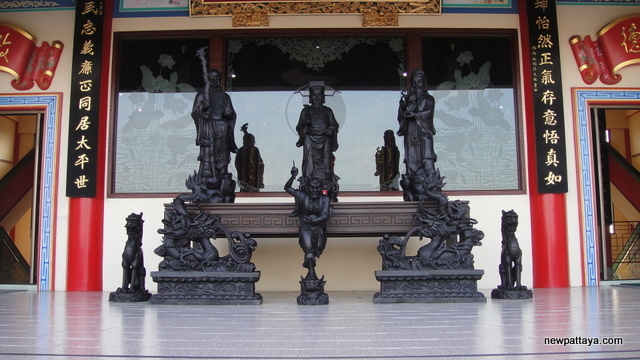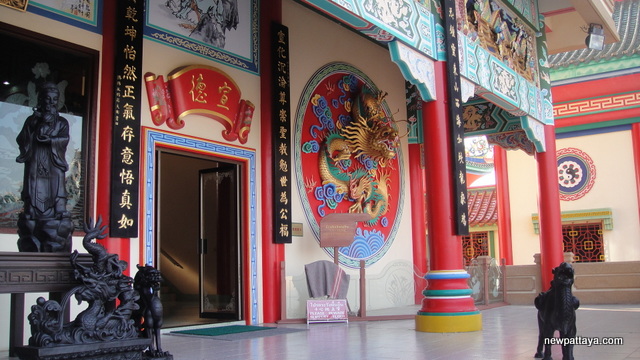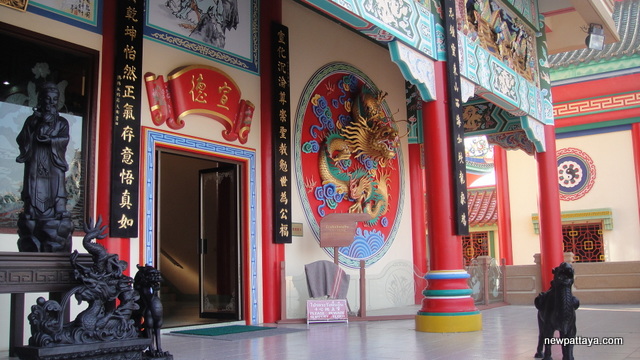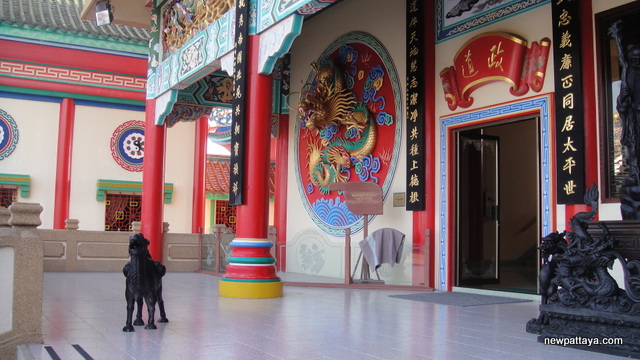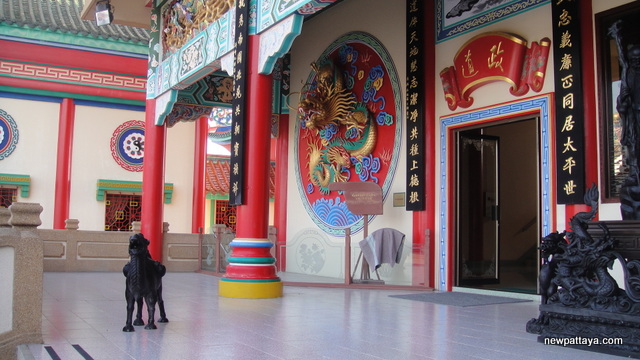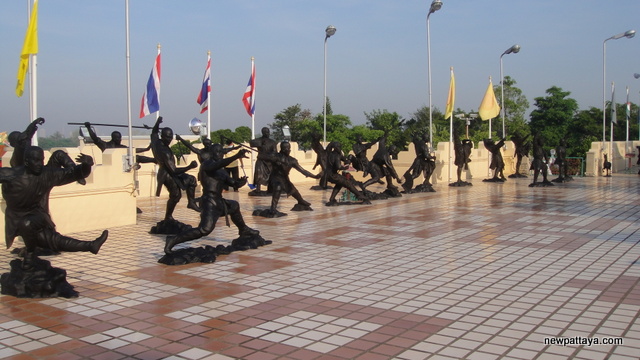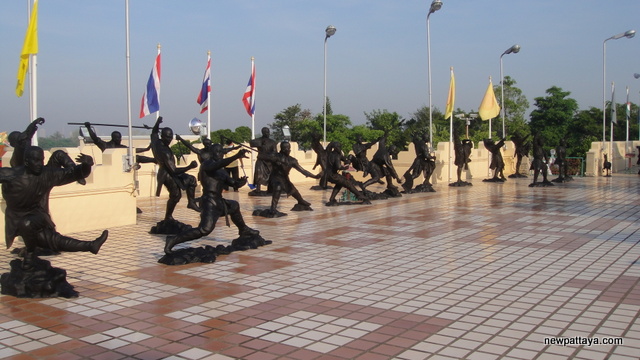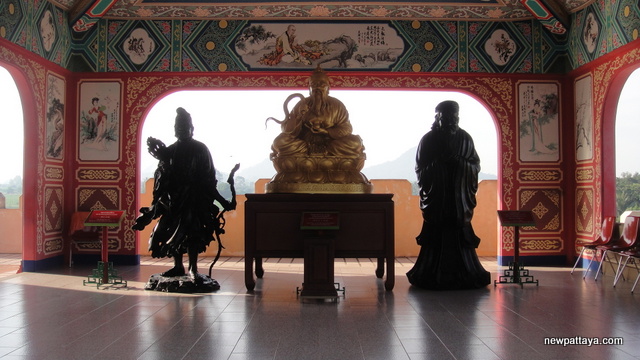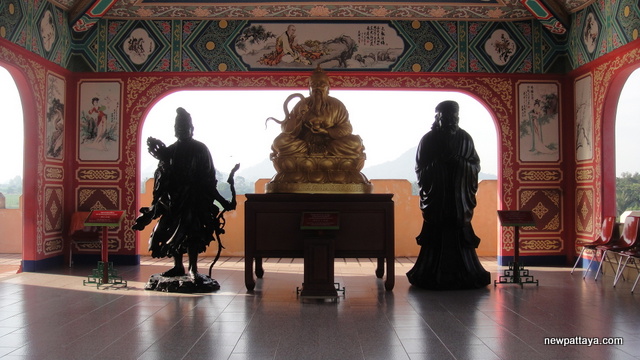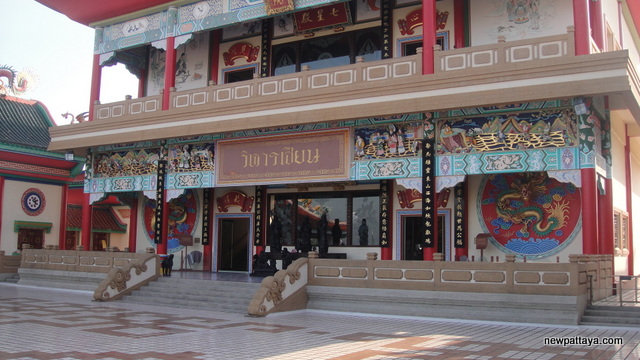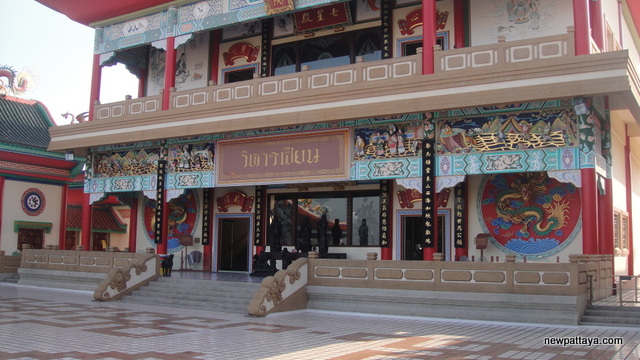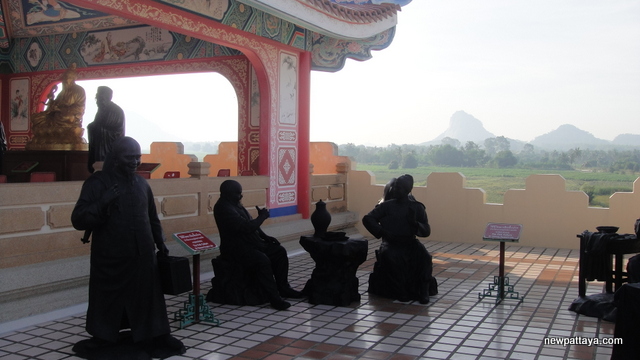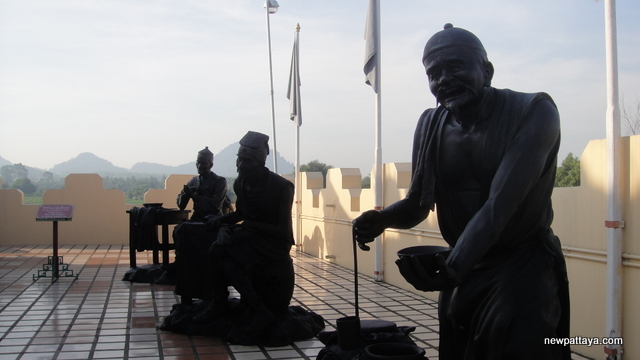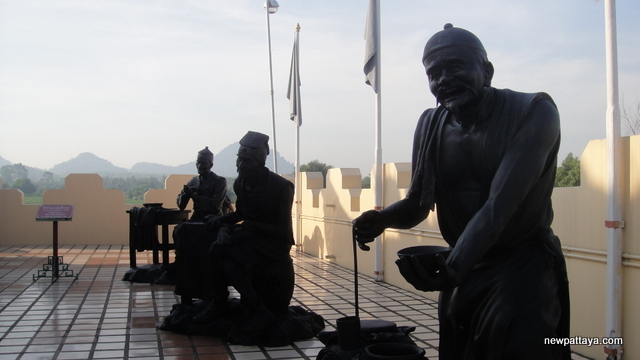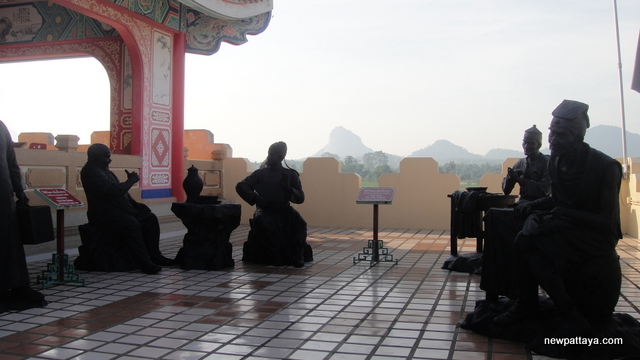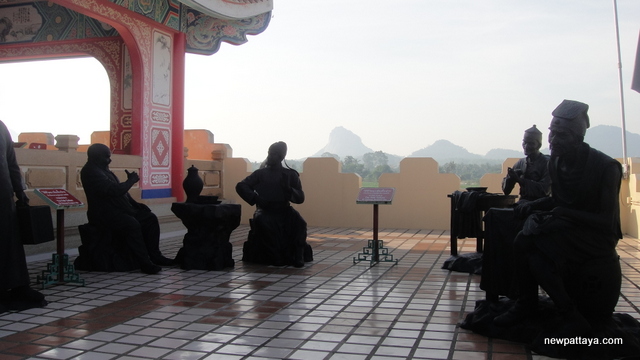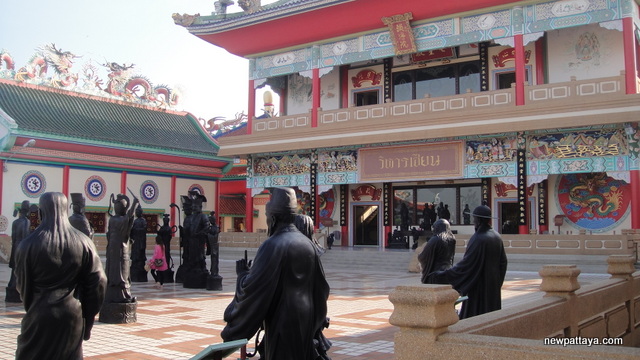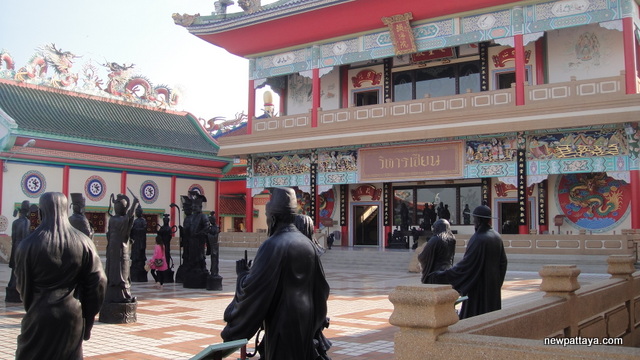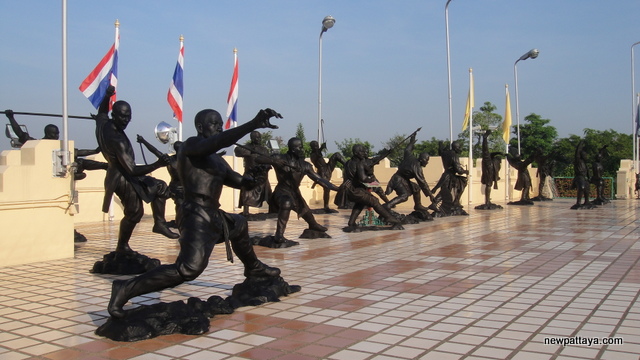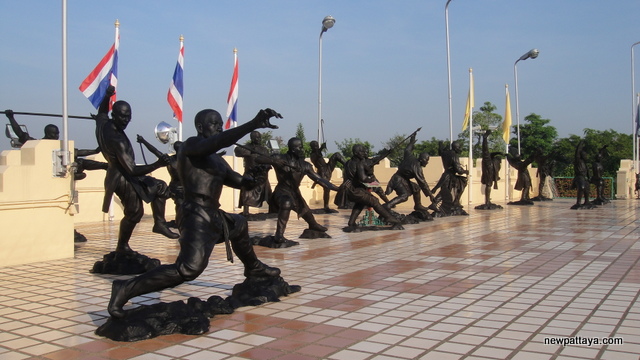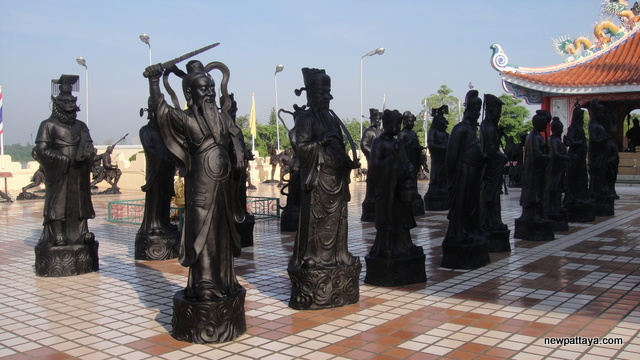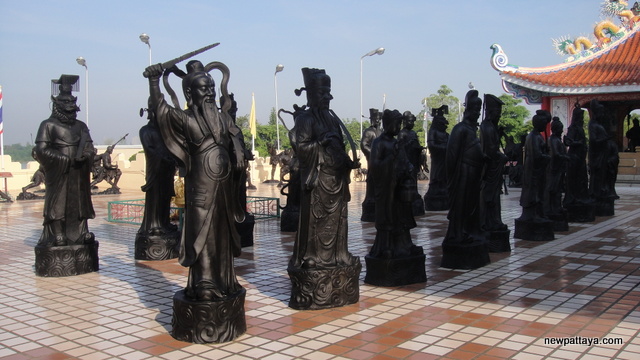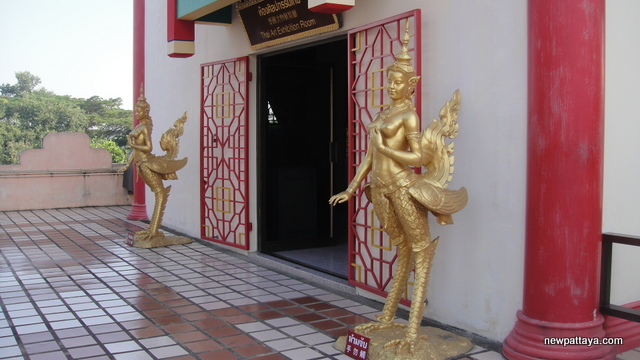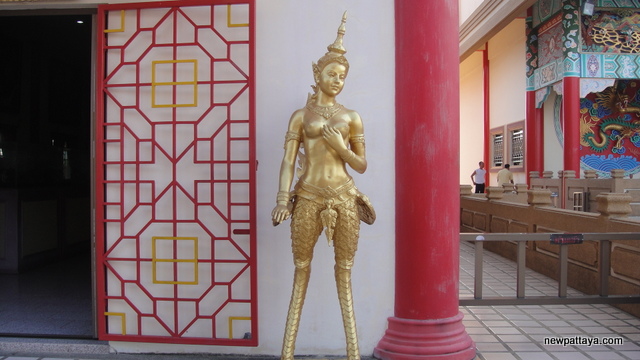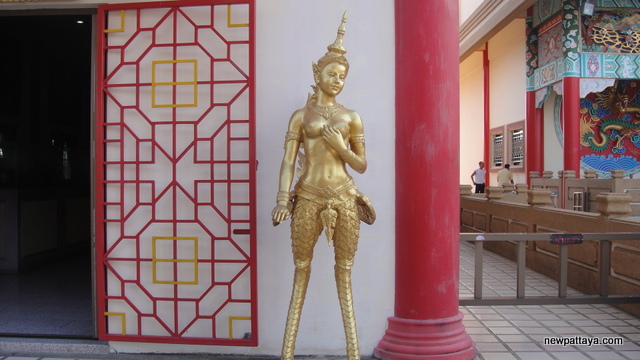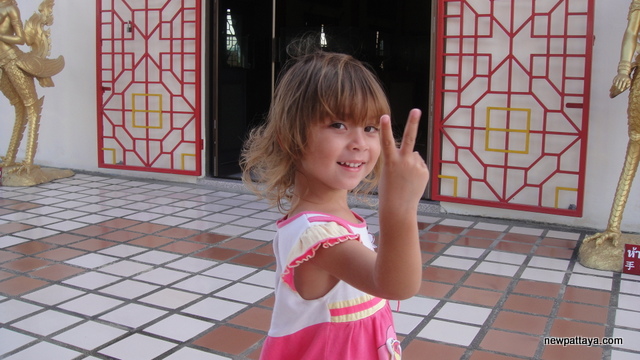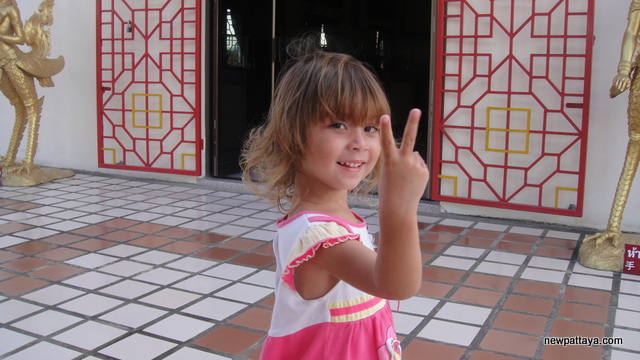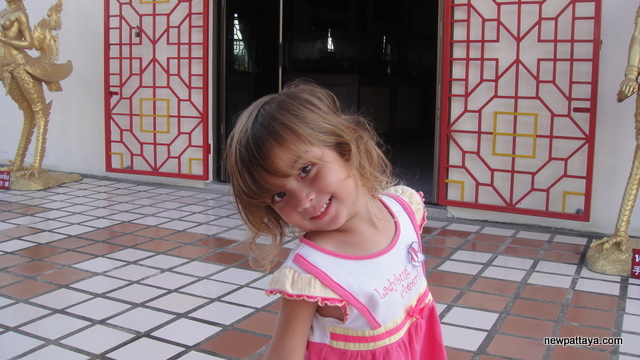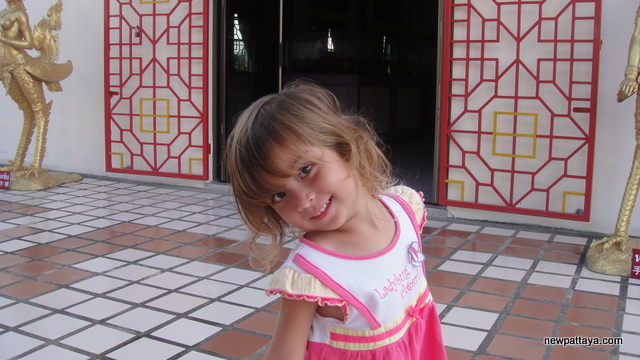 Don't mess with these guys….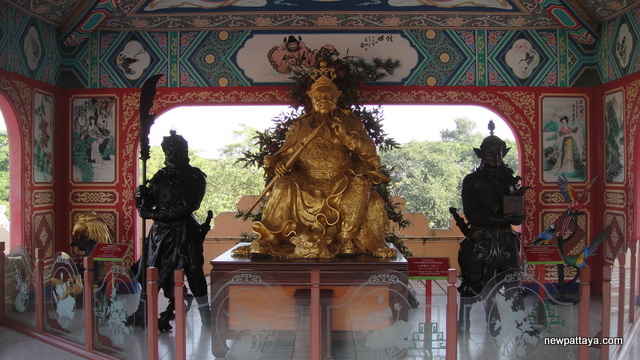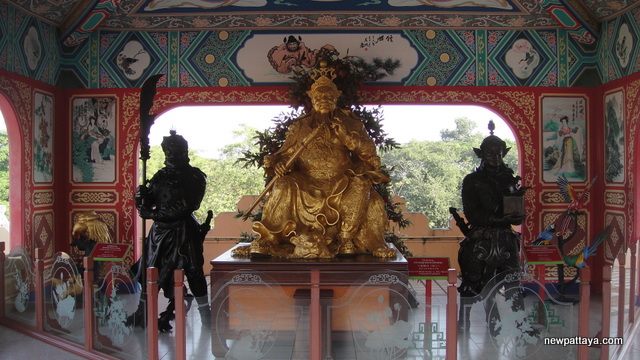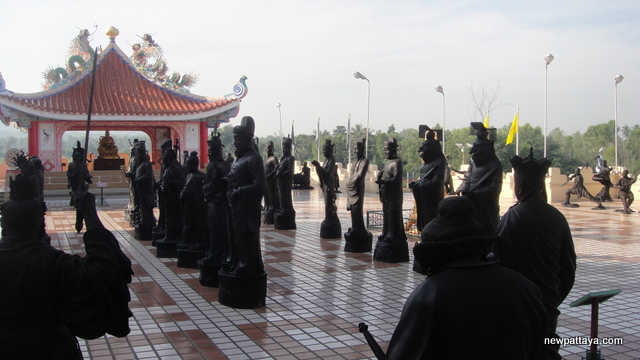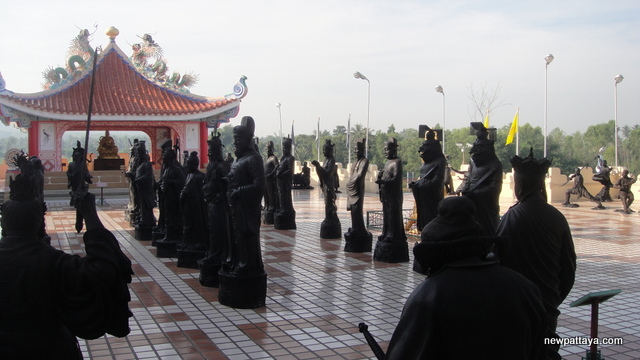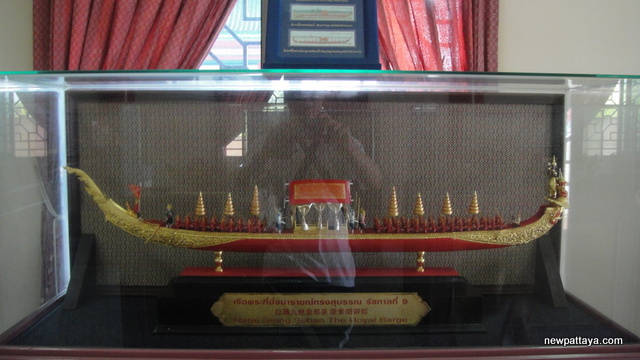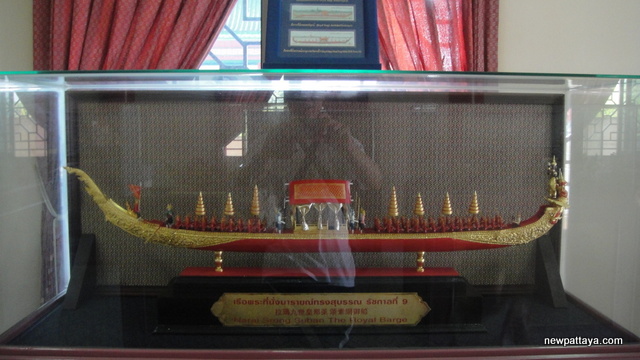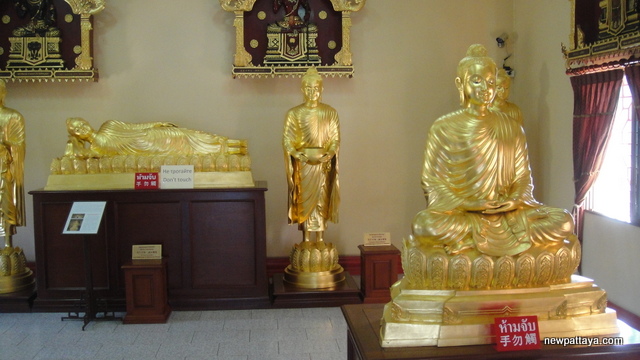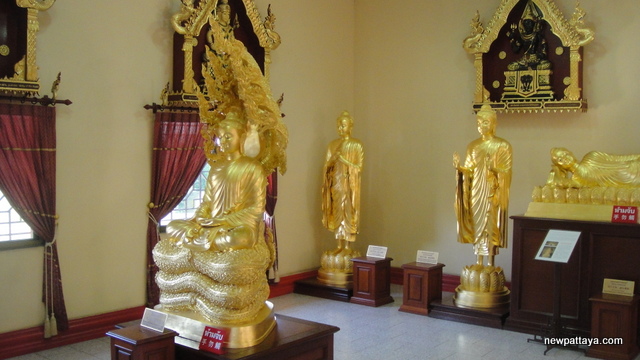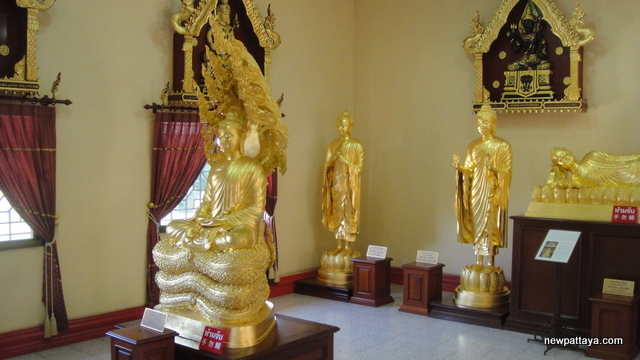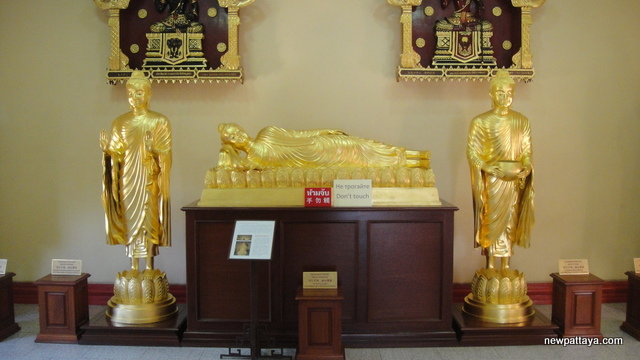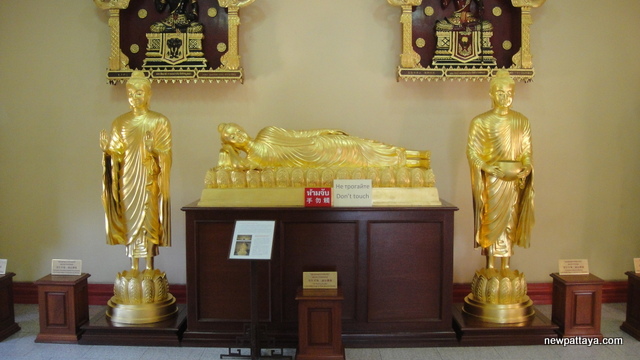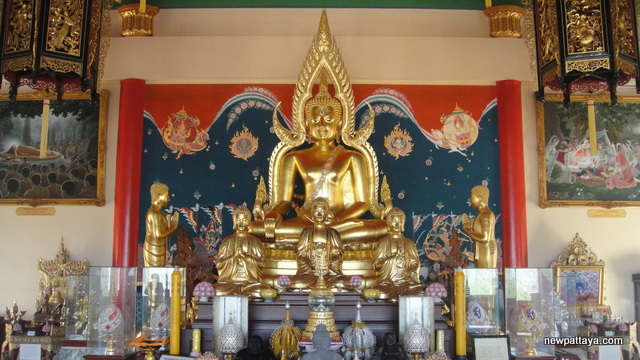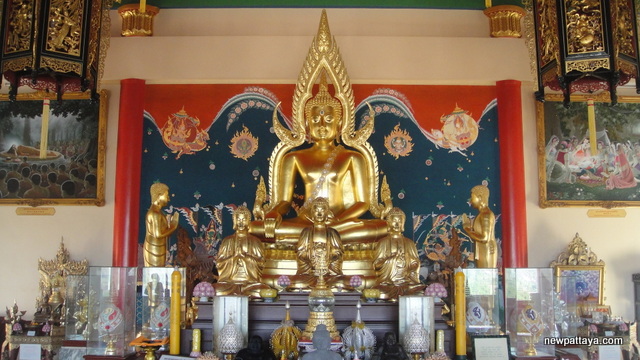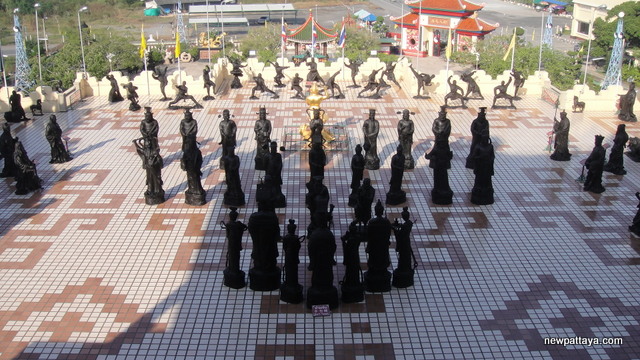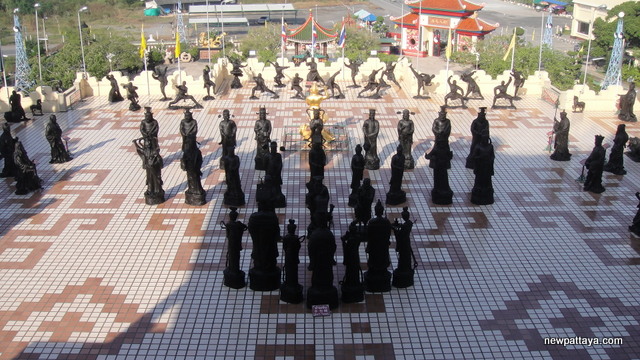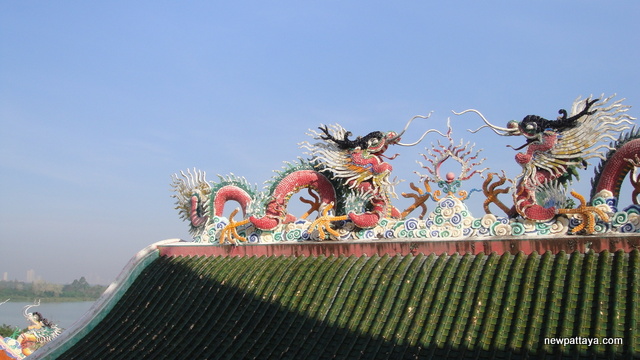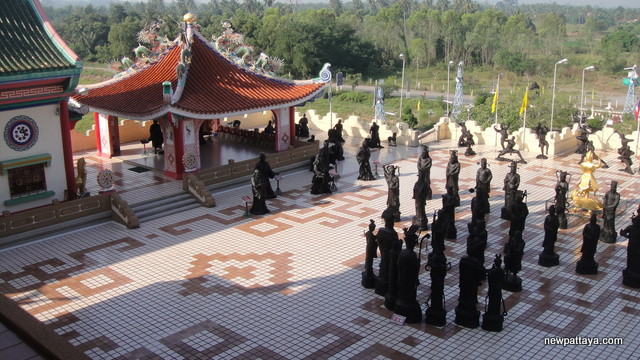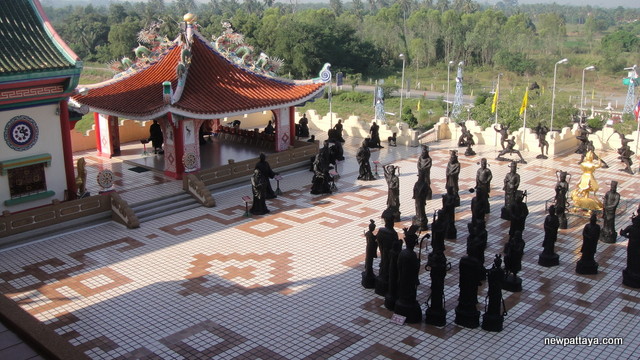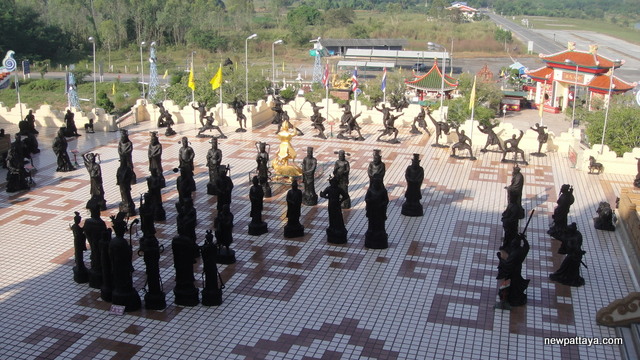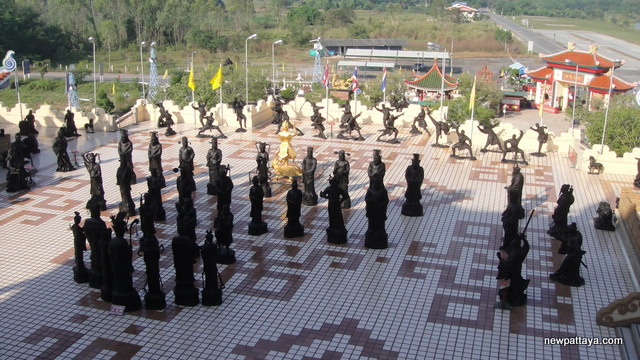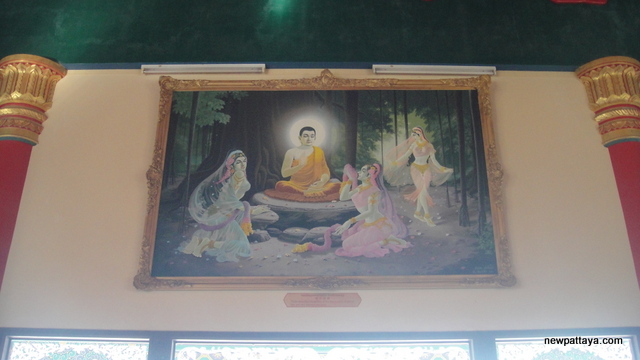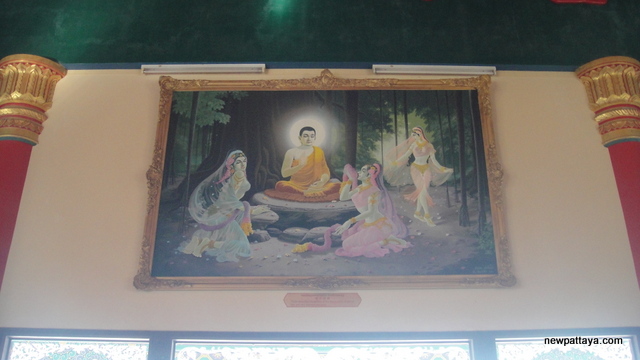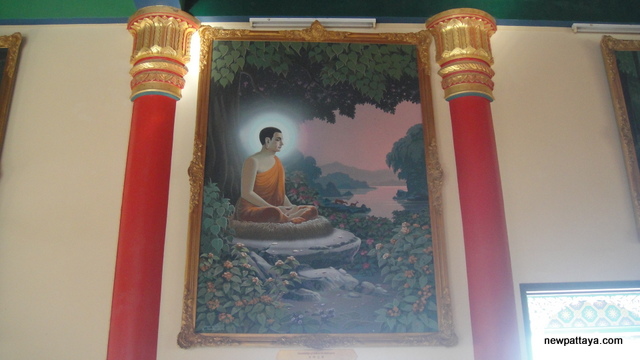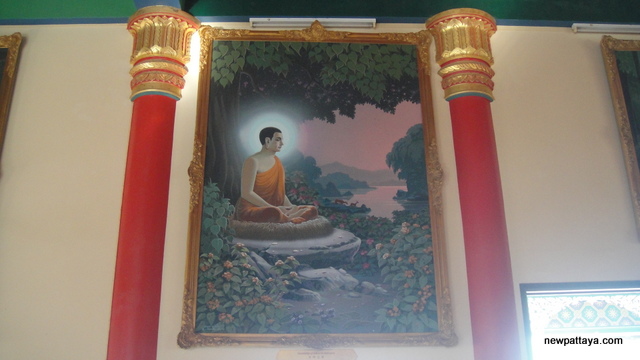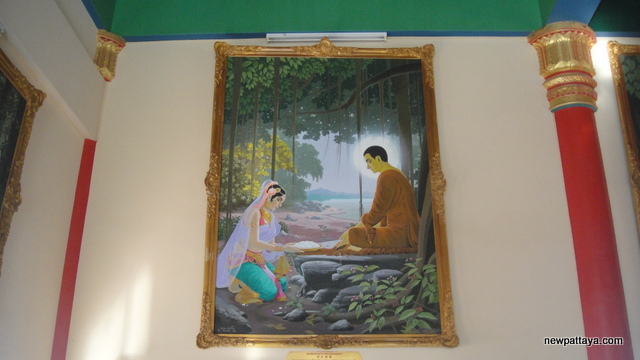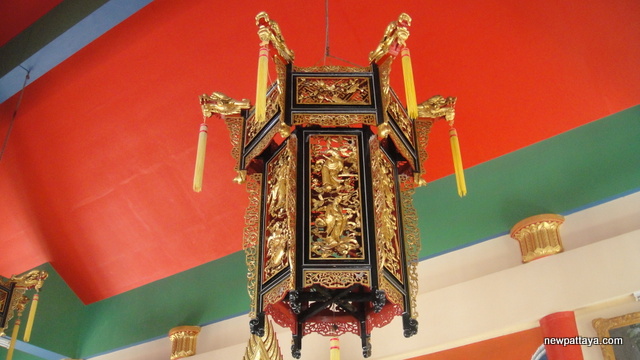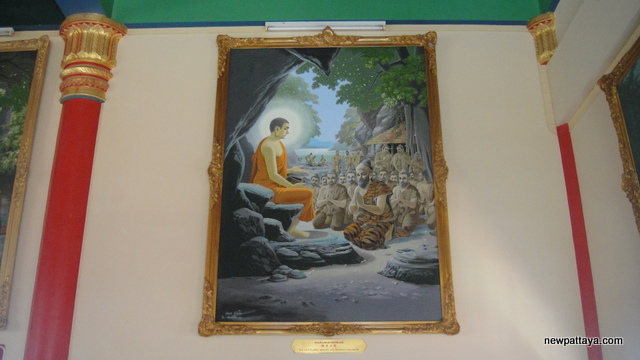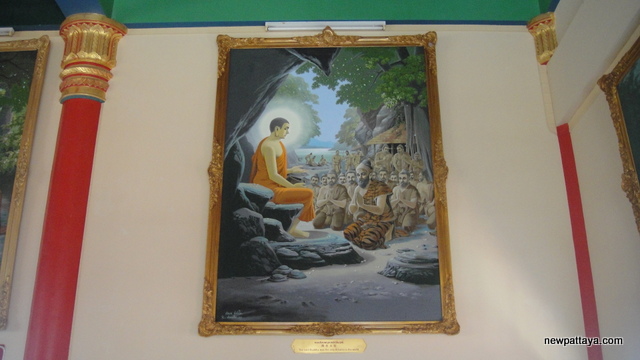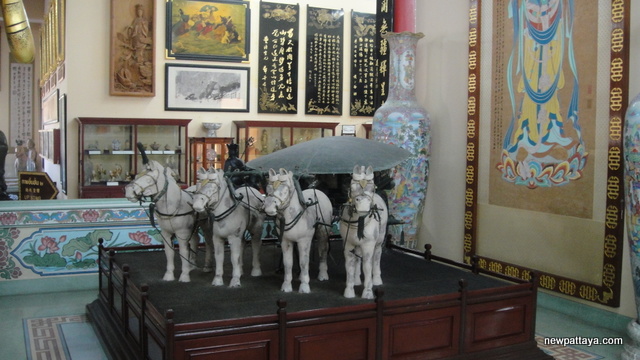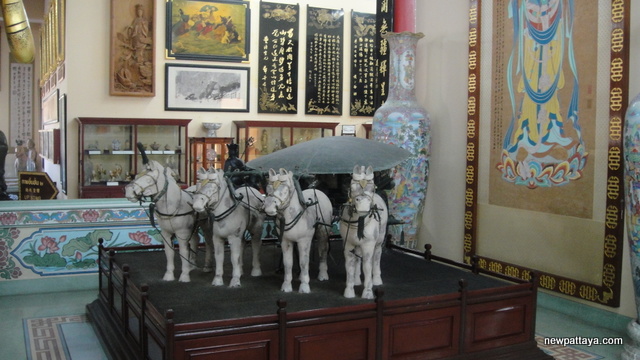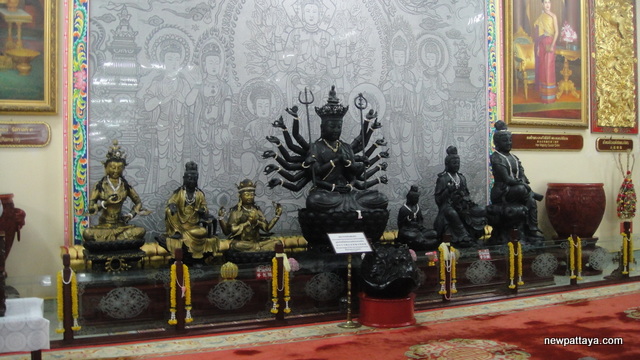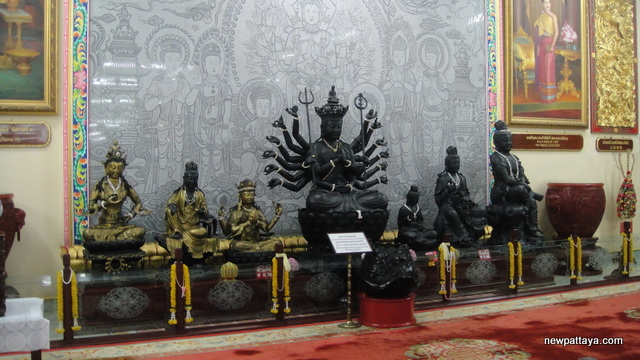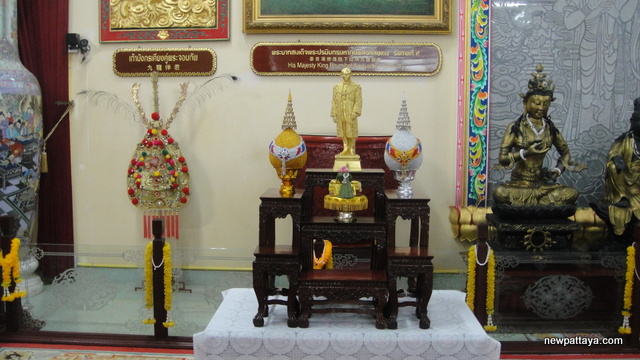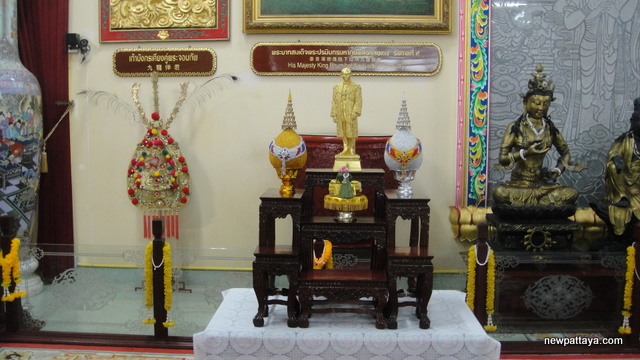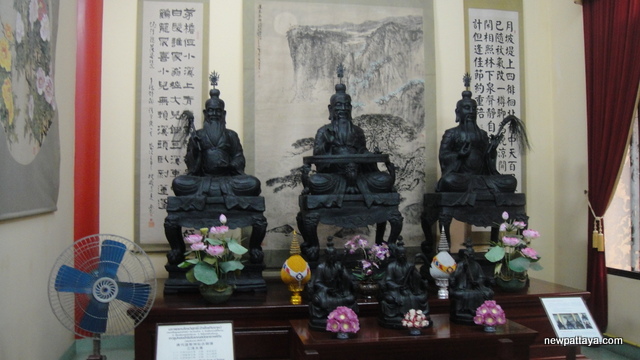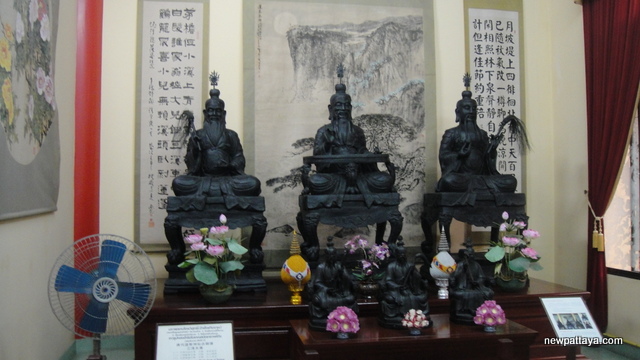 Guan Yin – The Goddess of Mercy. Guan Yin, an ancient Chinese goddess that embodies the virtues of love, kindness, compassion and forgiveness. In Thai she is called Guan Im (กวนอิม), Phra Mae Guan Im (พระแม่กวนอิม), or Chao Mae Guan Im (เจ้าแม่กวนอิม). Worshipped especially by women, this goddess comforts the troubled, the sick and the unfortunate.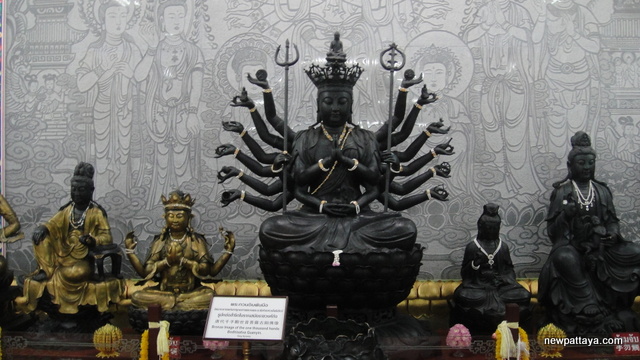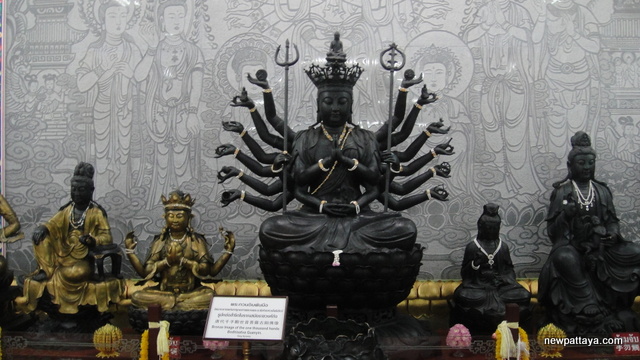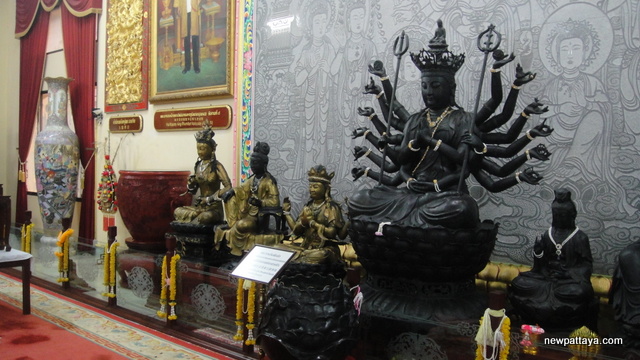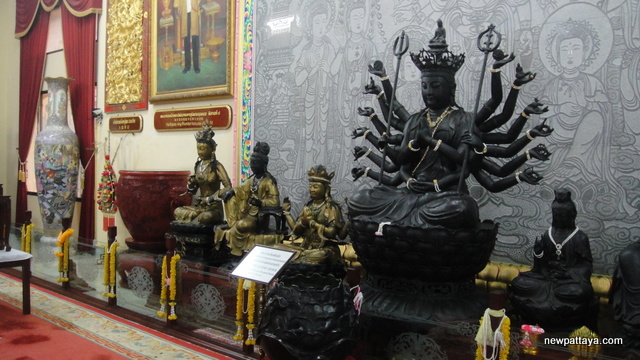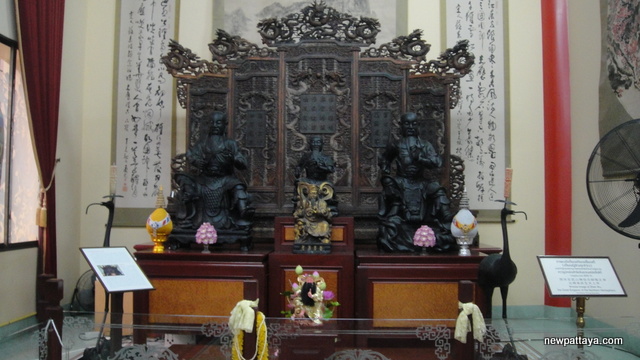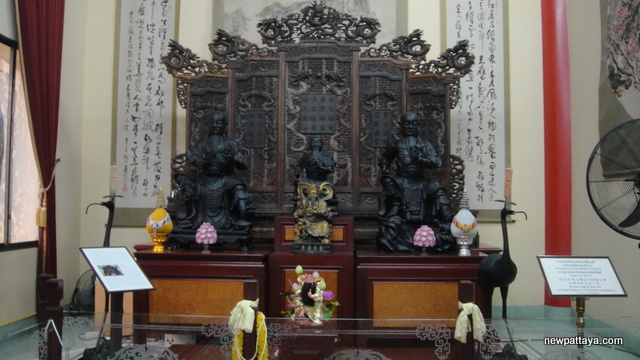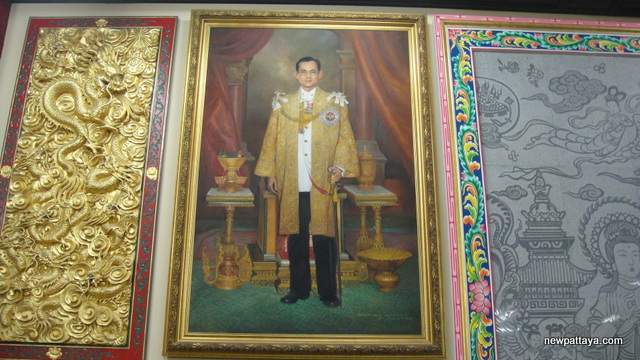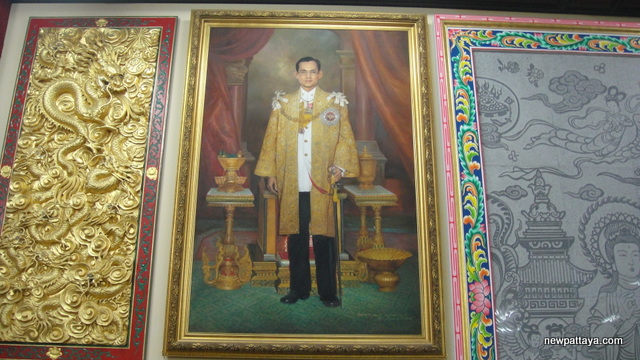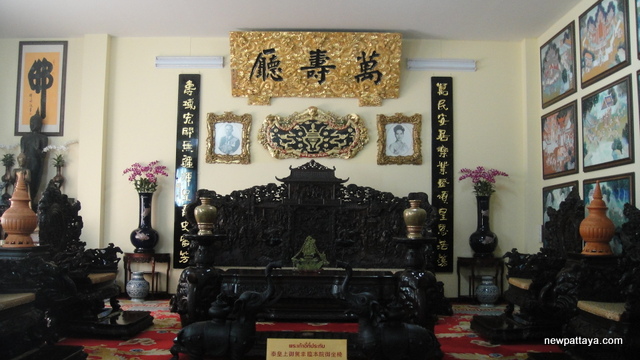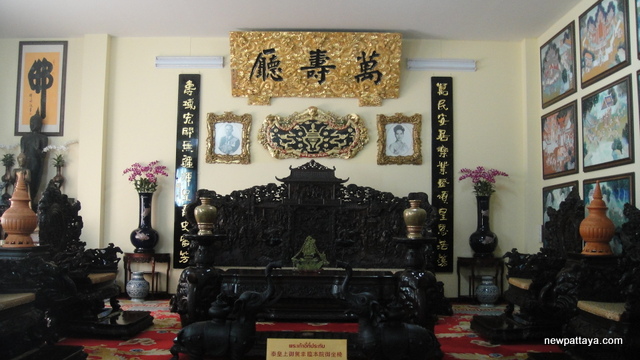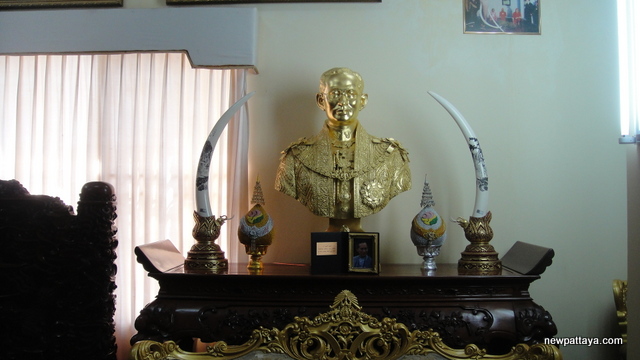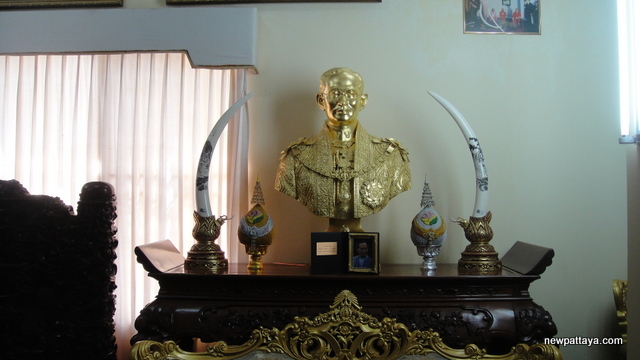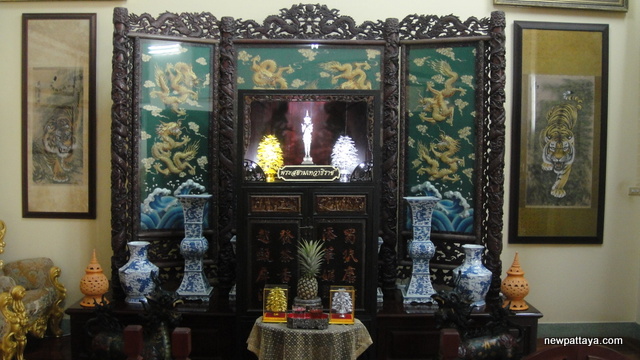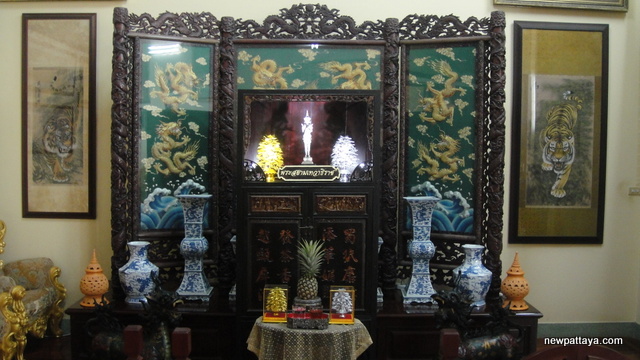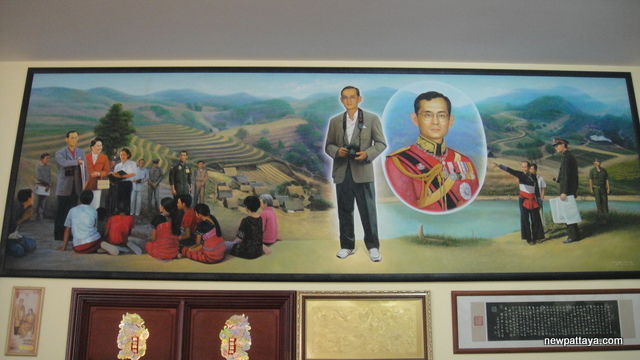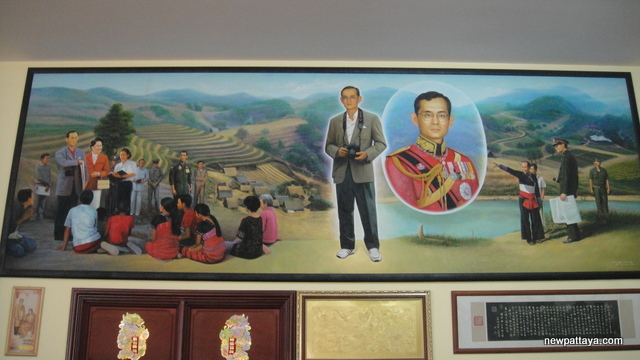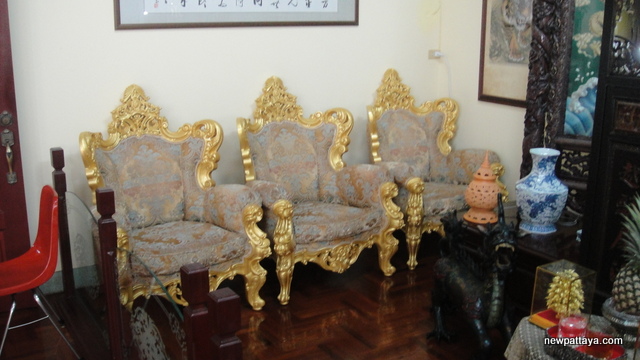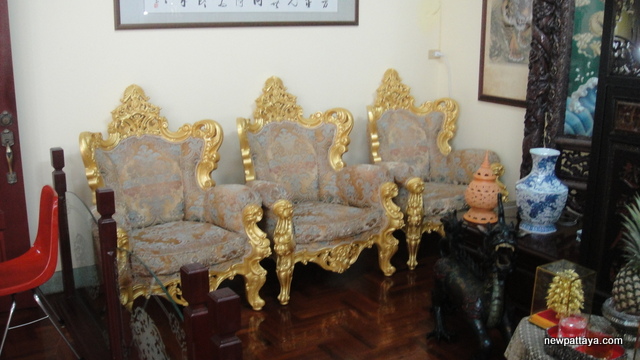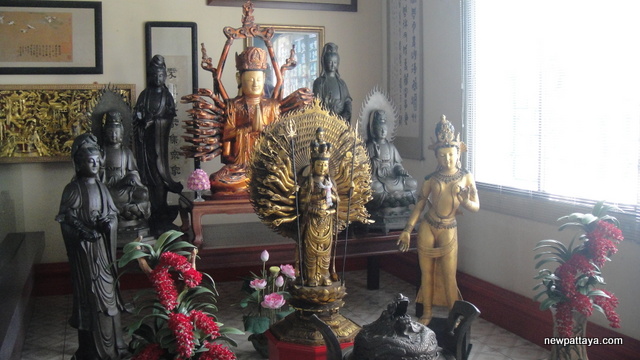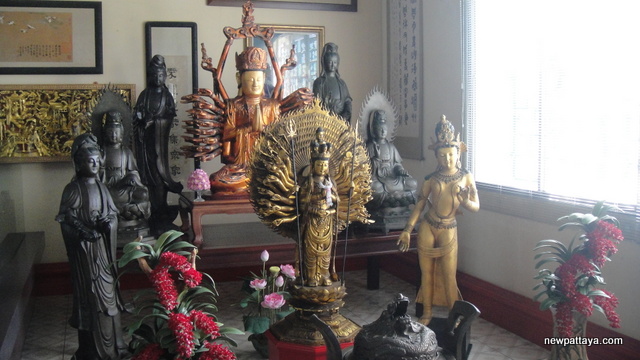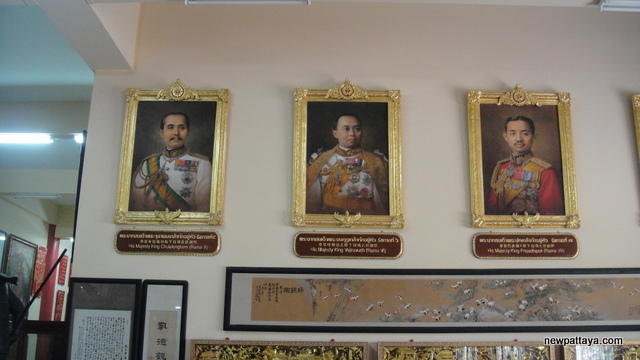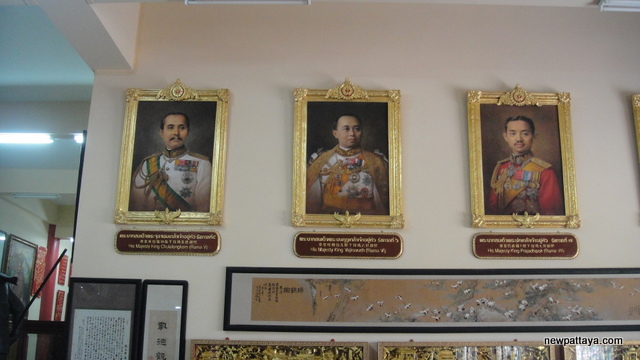 Would you like to support this website? Send funds to us using PayPal, send to secondtouch@hotmail.com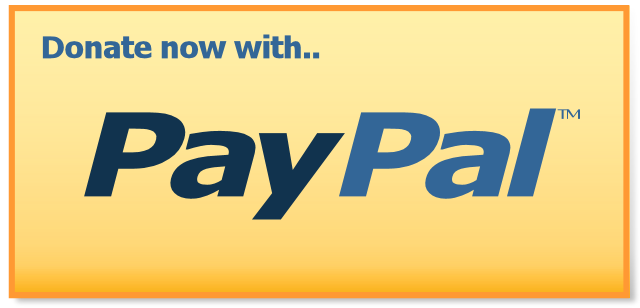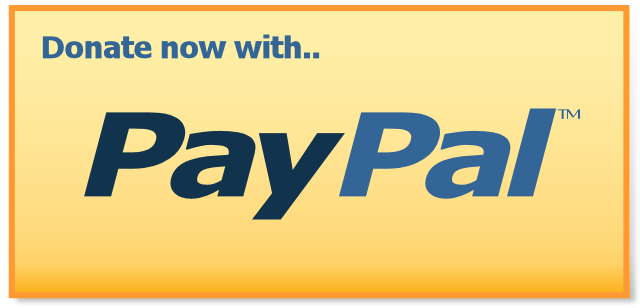 Want more information?