Upside Down Pattaya is a new tourist attraction located near Silverlake and close to the Swiss Sheep Farm Pattaya. There is a house where everything is literally upside down.
They have a maze, an amazing maze with a tree in it.
Seems the price to enter is 300 baht for farangs but 200 baht if you have a thai drivers licence.
• Kev-in Thailand is on FACEBOOK
• Upside Down Pattaya's official WEBSITE
• Upside Down Pattaya's official FACEBOOK
Nearby attractions:
• Baan Pictory Resort
• Grand Valley Pattaya (Houses for sale)
• Swiss Sheep Farm Pattaya
• Khao Chi Chan
• Silverlake Vineyard
Published 4 October 2016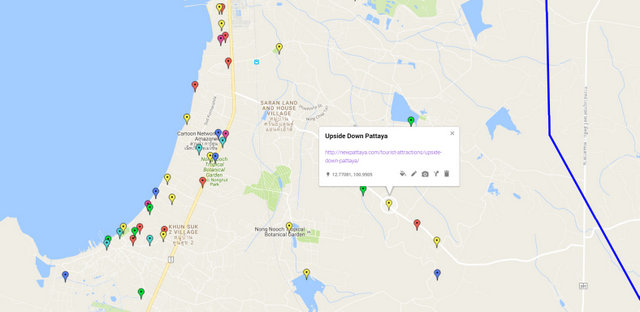 Want more information? Contact us on FACEBOOK