14 December 2013: Mimosa Pattaya has raised the prices by 200%. The entrance fee used to be 50 baht, now it is 150 baht.
I will give it a miss. It looks like this place is for tourists only.
9 May 2013: I was back today as I have had many enquiries about the admission fee to Mimosa and now the Chinese have gotten the message about the high entrance fee so the information I present need to be correct.
I could find no information online so I had to go there myself. If I want a job well done I have to do it myself, that is how it works around here. I asked at the information office, how much for a ticket, they said 50 Baht. They said they were having a promotion for 3 months where you pay only 50 baht, after that the price would again be 1200 Baht. Ok, fine for me, 50 baht is acceptable, then I don't care if the thais get in for free. My daughter got in for free so the whole New Pattaya Team (NPT) entered for a total of 50 baht.
I use my eyes, I noticed that the Russians did not pay to enter Mimosa. They had a plastic card that they handed over in return for a ticket.
Of course, the owners of Mimosa have the right to charge whatever they wish for people to enter, they must also know that negative publicity will follow if they are unfair to certain groups of people. As with any business the owners will try to maximize the profit, that is only natural, but in my view it does not seem appropriate to charge 1200 baht to enter, that is 40 USD. Perhaps I am still living in the past, perhaps in the world of tomorrow these kind of prices will be normal. I hope I am wrong, but I fear I am right.
10 May 2013:
NAME: XXXXXX
EMAIL: XXXXXXXXXXX@yahoo.com
COMMENTS: Just called them. The price quoted is 1200 baht per foreigner.
But on facebook; they quote 50 baht. In any case, I wont be going; as they are 2 faced.
Mimosa scandal: I was there on 2 april 2013 only to find that Mimosa is charging an admission fee of 1200 baht for foreigners to enter. Even if I were a multi millionaire I would never pay that price. What about thais, how much do they pay? Oh, they only pay a symbolic amount of 50 baht. I was more sad than angry knowing the doors have been effectively shut for me and probably also many others. Other than the russians, I don't see how people with common sence would spend that much money. A family of 5 would end up paying 6000 baht just to enter. The last day with free entry was sunday 31 march 2013.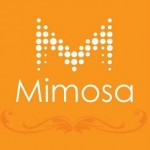 Mimosa Pattaya opened on thursday the 14th of february 2013. I would not call it the Grand Opening of Mimosa Pattaya because not all buildings are completed, also the car parking still needs a lot of work and care. A partial opening or a soft opening is probably a more accurate description.
I was there with my daughter on the big day and oh, so much to look at. I was really surprised that they could manage to open on such a short notice. Now I have a lot more information to share. Part of this lifestyle mall even has two-storeys, you can walk up some wooden stairs and find shops on the first floor also. Nice and kind of cosy. Great views from up there. They even have a little canal with two swans, cute, I love it because it makes me think of Holland.
They have a pizza shop, a bakery, a wine shop, a massage shop and I could go on. To my surprise they also have a food plaza where they serve thai dishes just like in Tesco Lotus and Big C. But Mimosa's food plaza is more cosy and the surroundings are nicer.
Mimosa Pattaya is simply the perfect paradise in Pattaya. Tour busses will soon be coming once they have completed the project. It is going to be BIG, very big. The asian tourists will love this place. Of course I love it.
They have done a pretty good job, of that there is no doubt. We like the small parks, the canal and the fountain – we really like Mimosa Pattaya, that's why we keep coming back.
In Hua Hin there is a similar establishment under construction called The Venezia Hua Hin that also is a lifestyle mall.
Published 14 february 2013.
7 December 2012:
Mimosa Pattaya is a community lifestyle mall located on Sukhumvit Road near the Ambassador City Hotel in Jomtien, actually it is located right on the other side of Sukhumvit Road seen from Ambassador City Hotel. The guests staying at this hotel are mainly Russians and they will most likely visit this new mall. You will be able to find the old Europe right here in Pattaya. It looks like it will be a copy of some european cities from around the 15th century. The developer says the houses are built in a colourful french style but I would say the place reminds me more of the city Rothenburg ob der Tauber in Germany. There will be a car park with parking place for more than 1000 cars. Mimosa Pattaya is certainly a great idea and will undoubtedly become a major tourist attraction. Supposedly there will be more than 300 shops.
I know for certain there will be a pharmacy because I have seen one there. Other than that I believe there will be both thai and international restaurants in this lifestyle mall and I am quite certain you will also find a few thai massage shops. I would not be surprised if you would stumble upon a few souvenir shops also. Of course there will most likely be an outdoor café and an ice cream parlor.
Certainly this would be the right place for hotels or guesthouses and a european bakery would fit nicely in here. If the Chinese, Indian or other asian tourists would like to see a part of the old Europe they just need to visit Pattaya – a city that apparently has it all!
I don't know when the project will be completed but I spoke to a worker and he said the project will be completed before Songkran 2013, that is April 2013. I guess that is possible but then they have to work really hard to meet that deadline. I will be there.
Mimosa Pattaya is also on Facebook.
Published 7 December 2012 by El Magnifico.
Some pictures dated 9 May 2013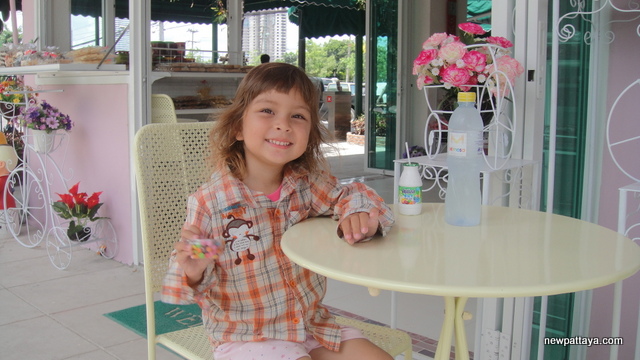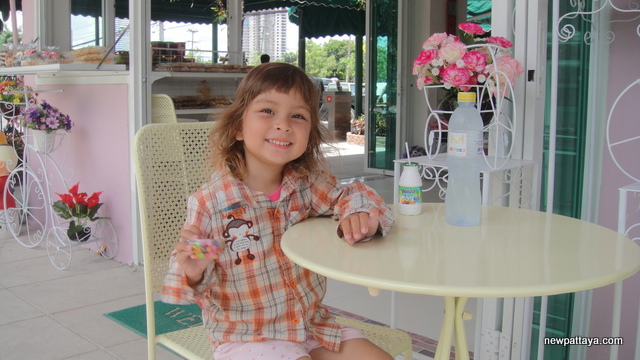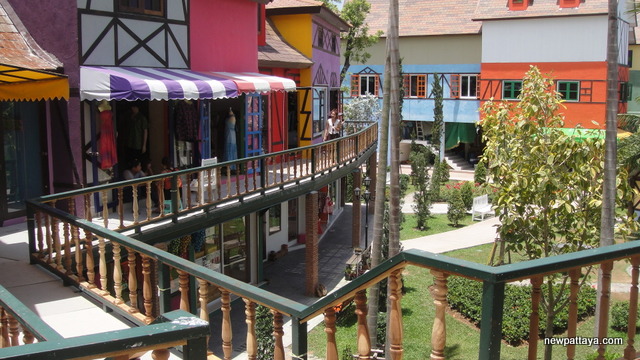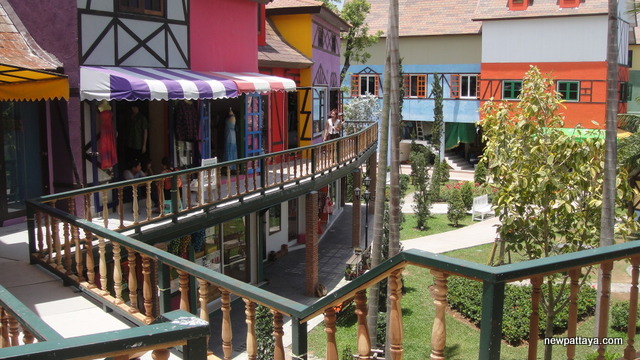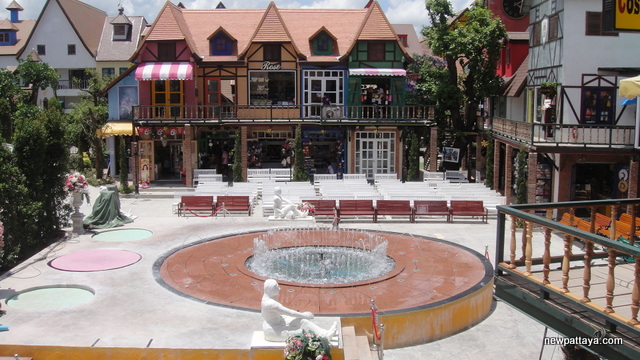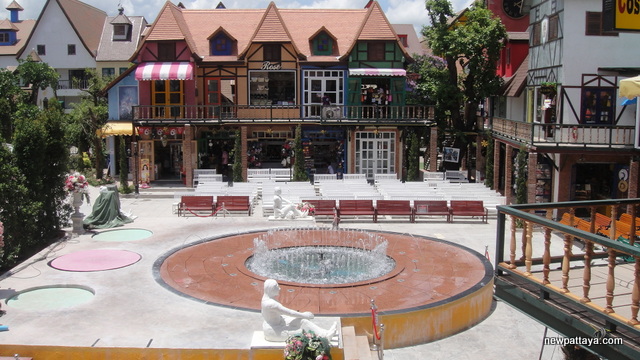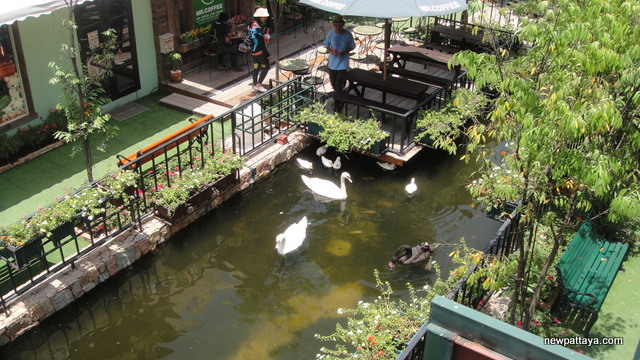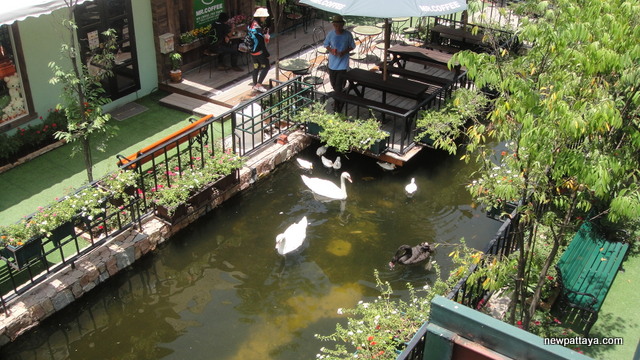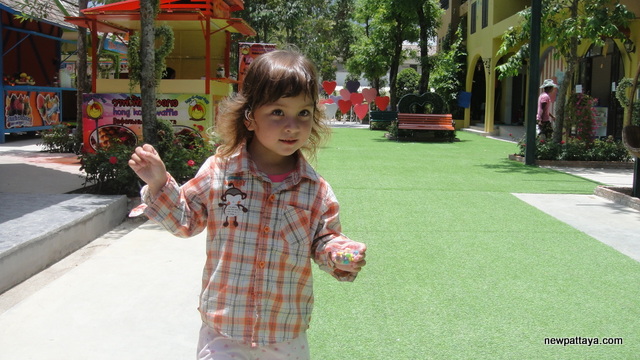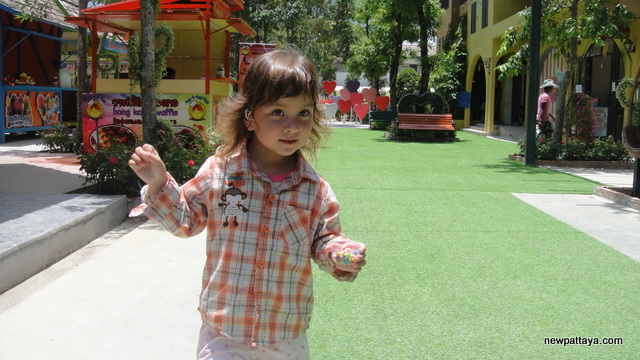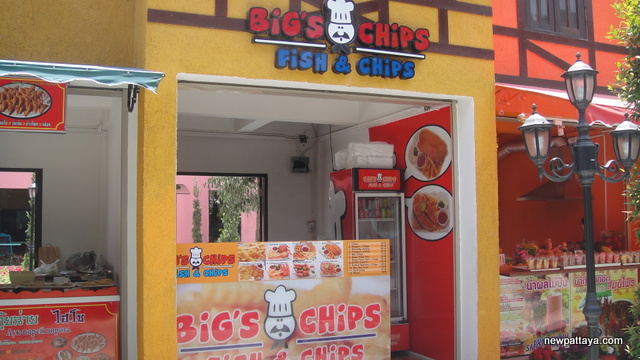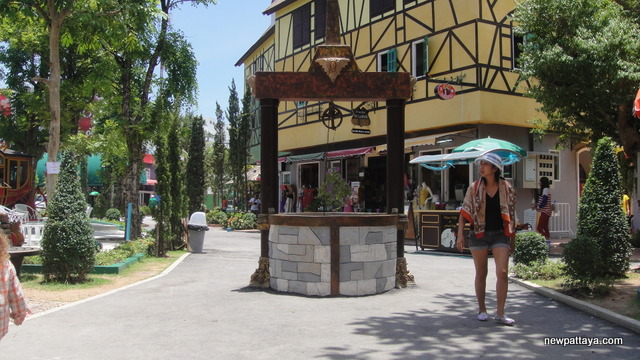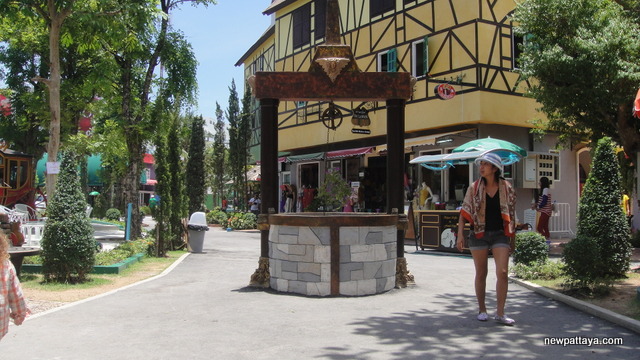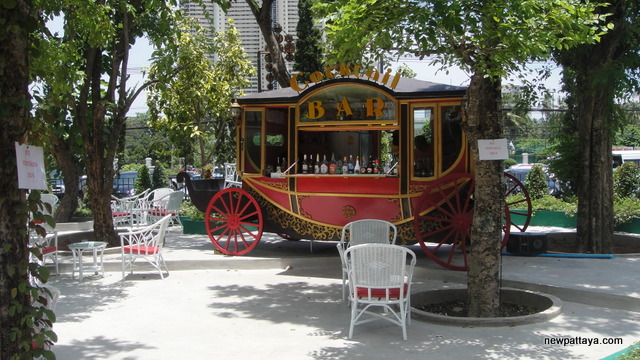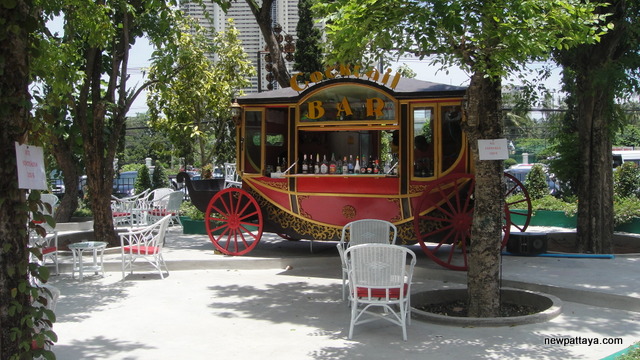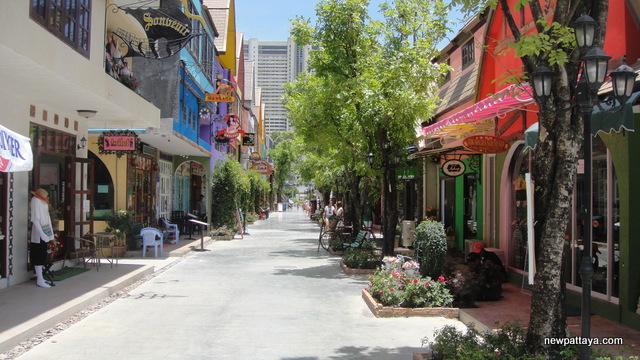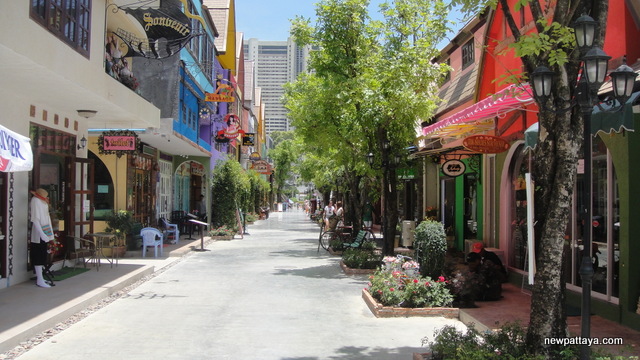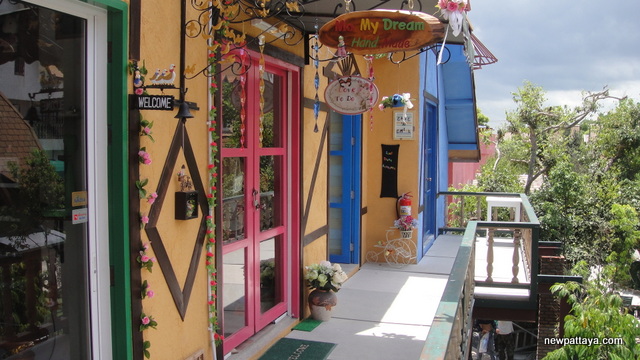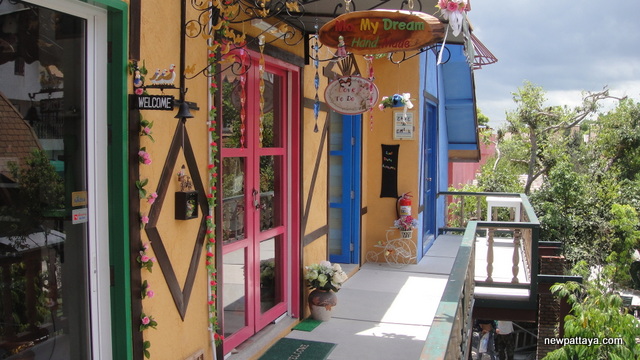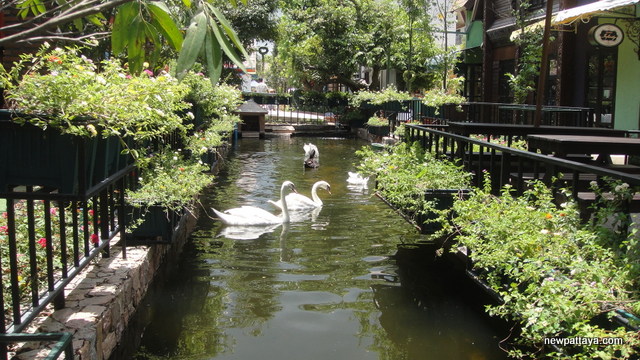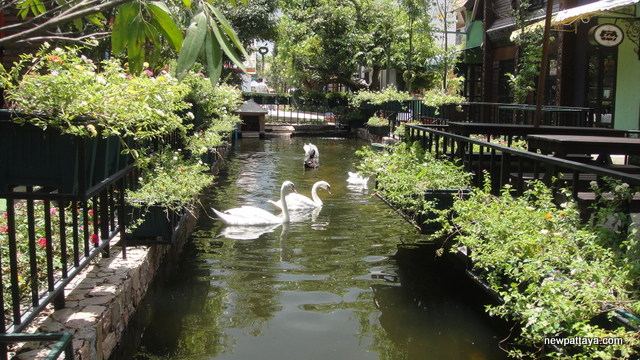 Some pictures dated 5 march 2013.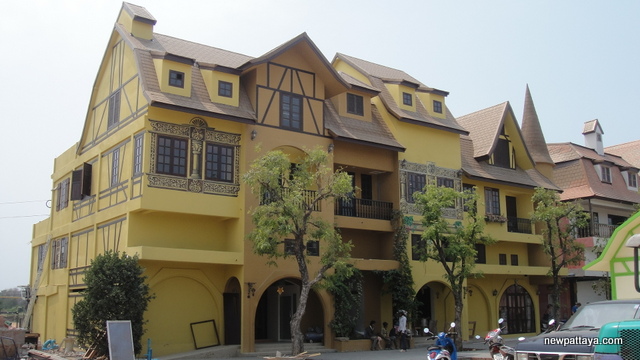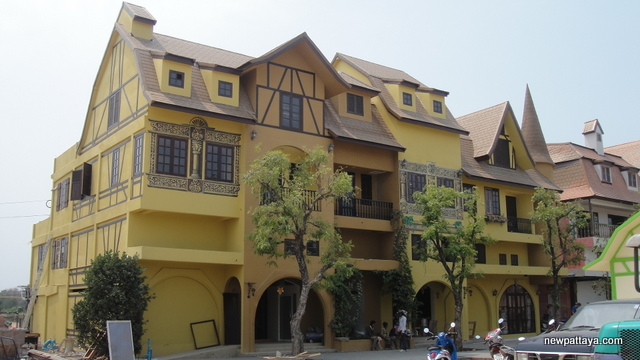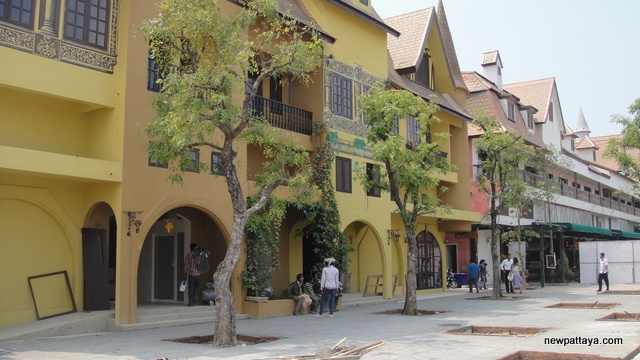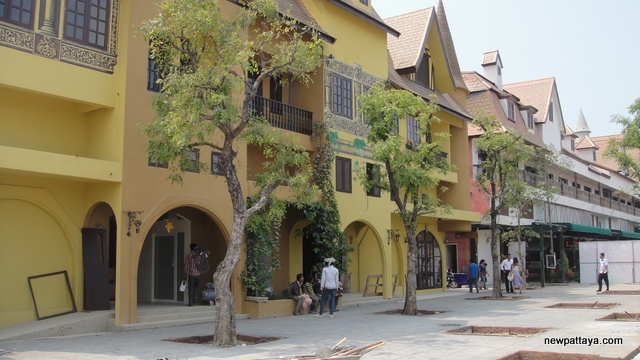 Some pictures dated 24 february 2013.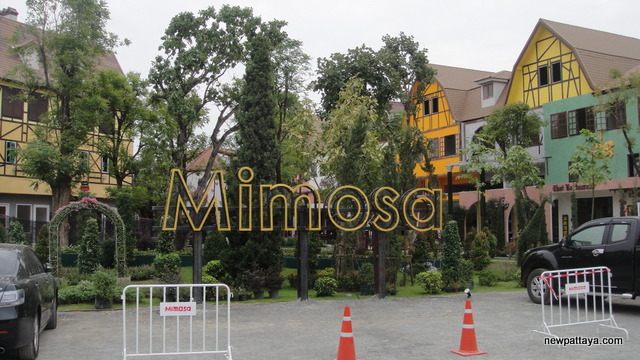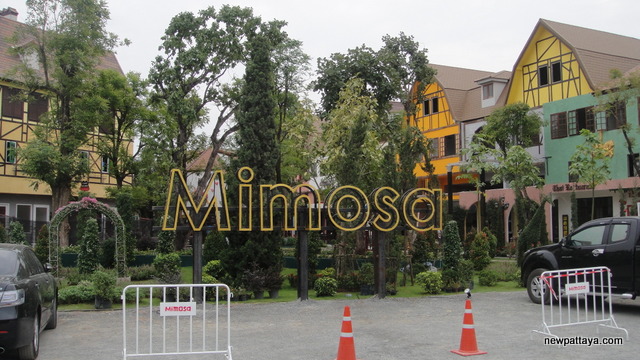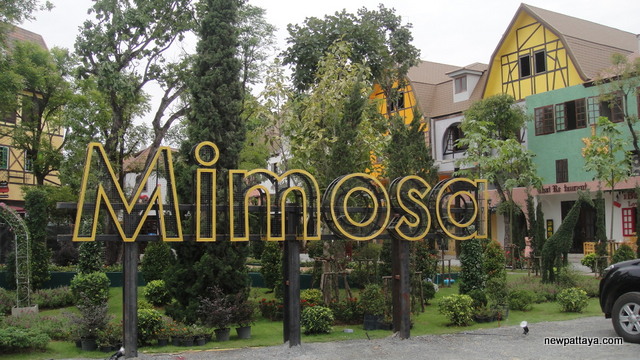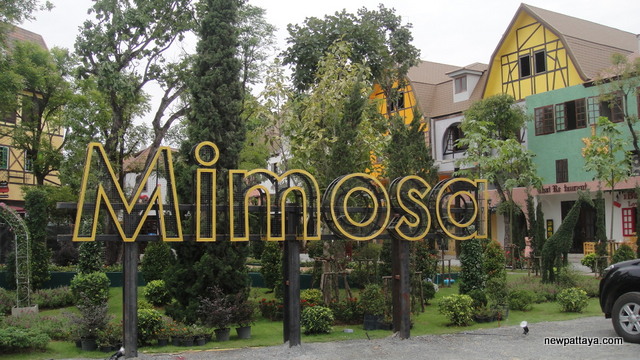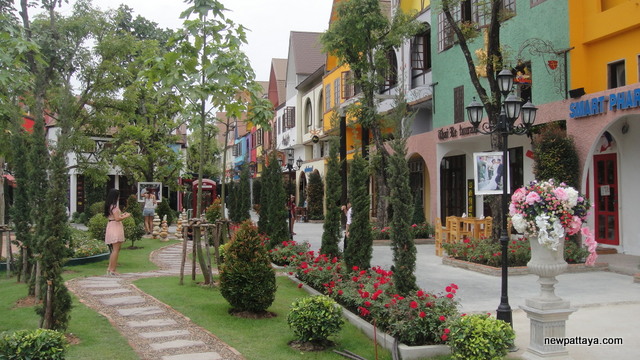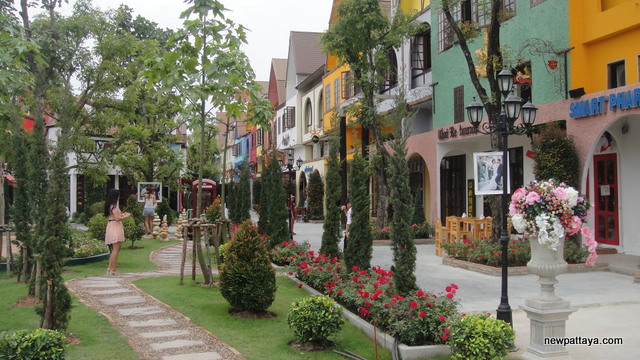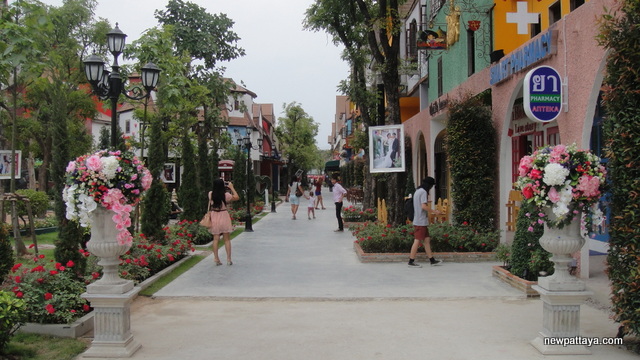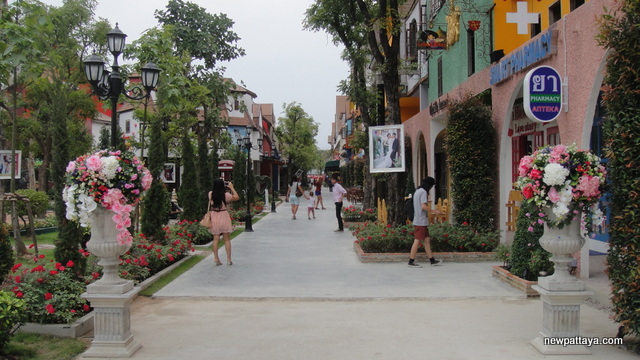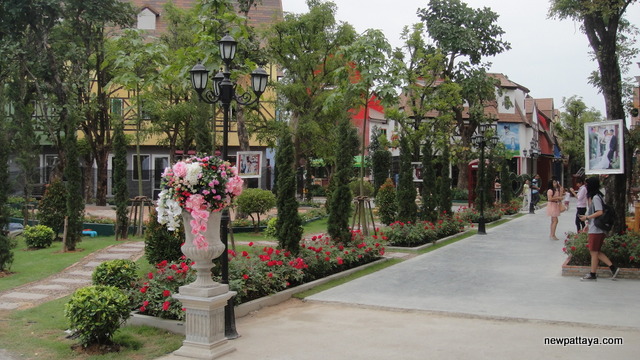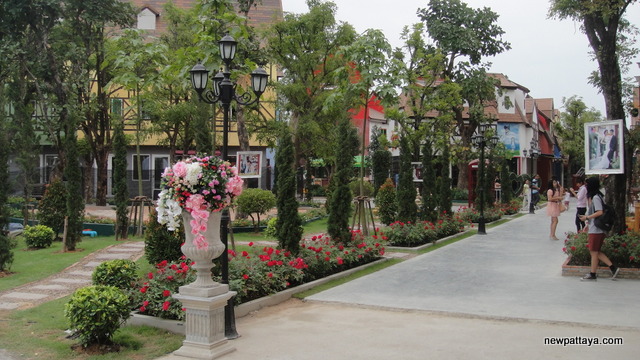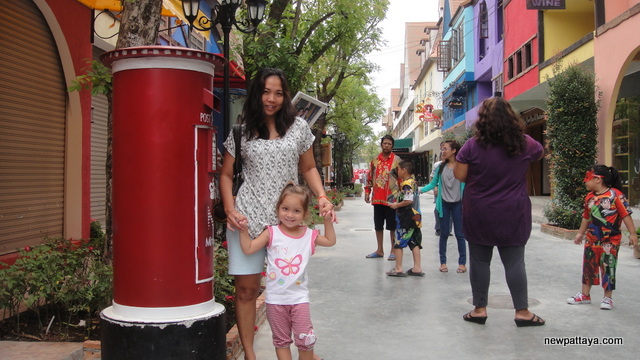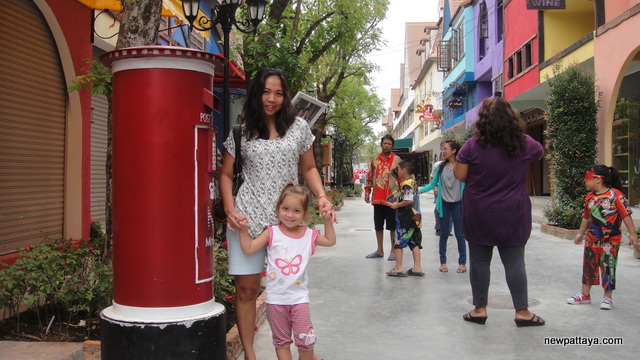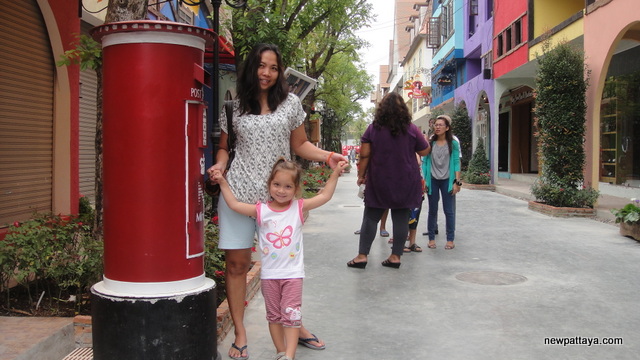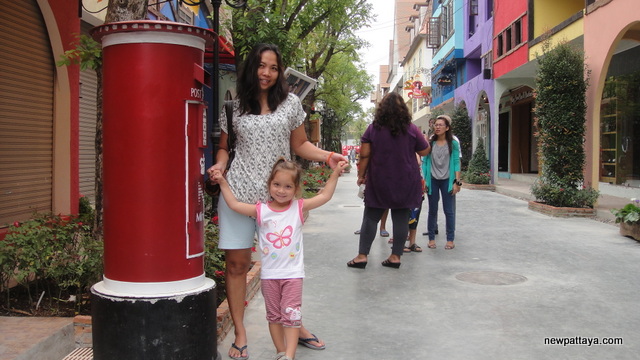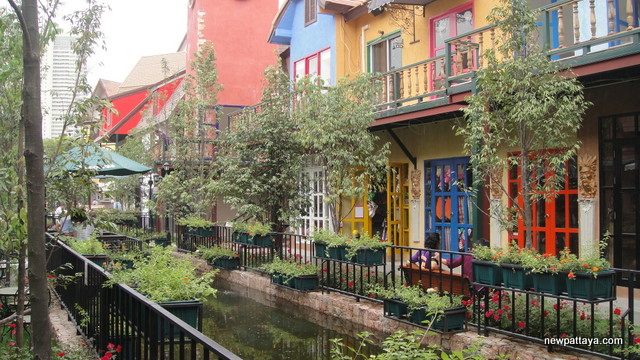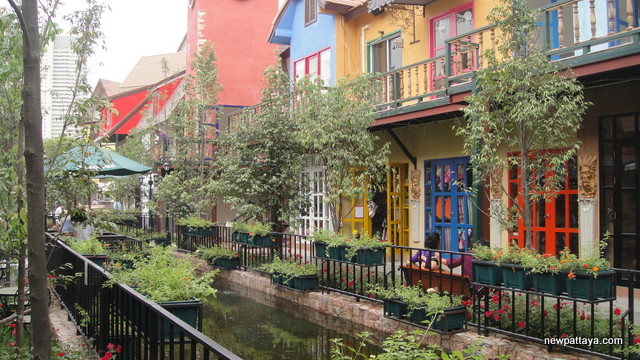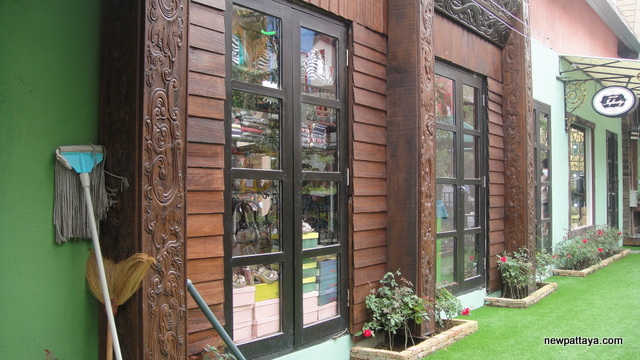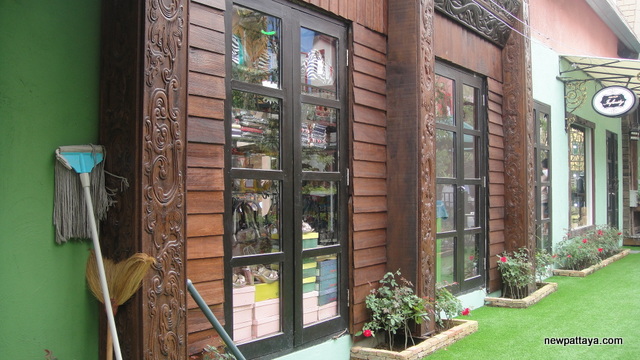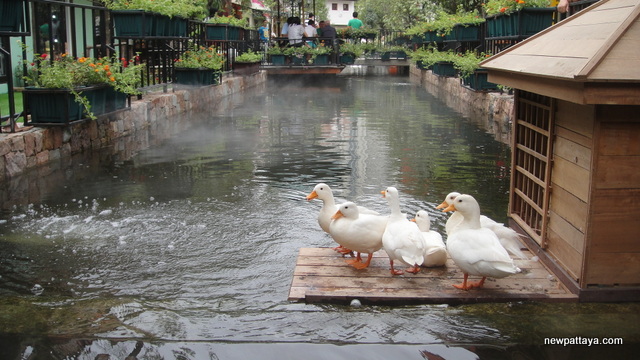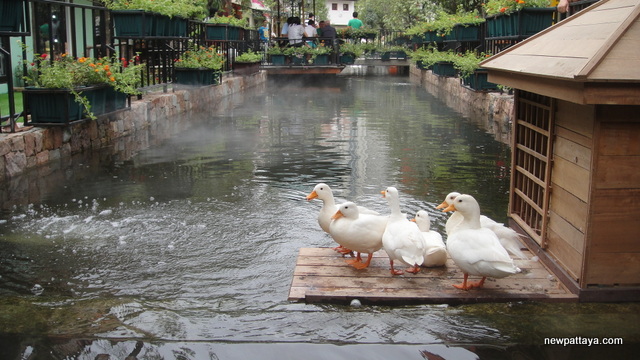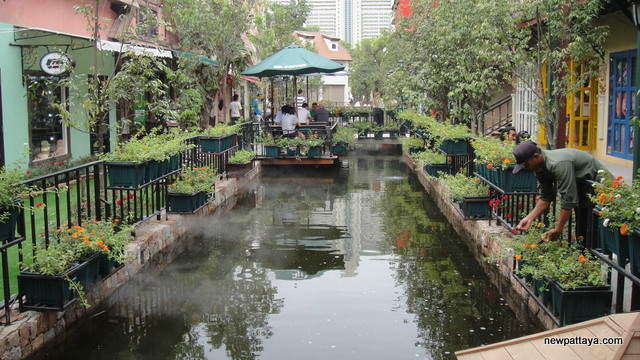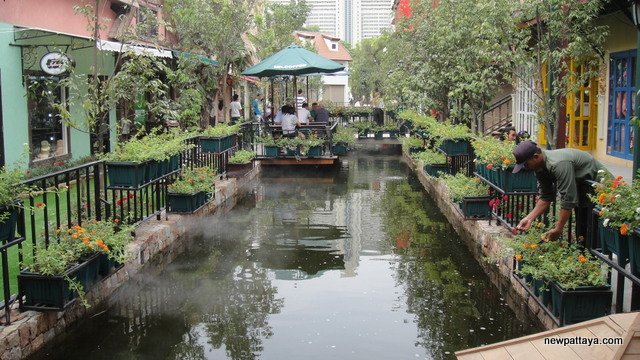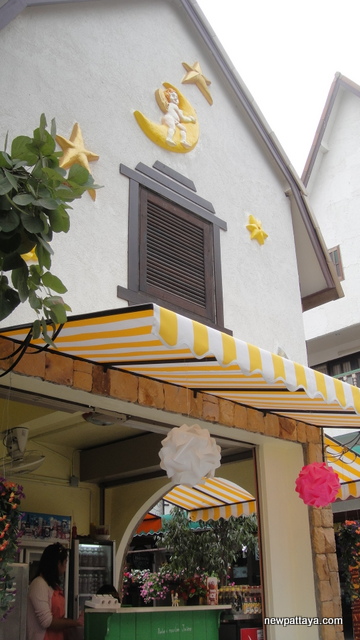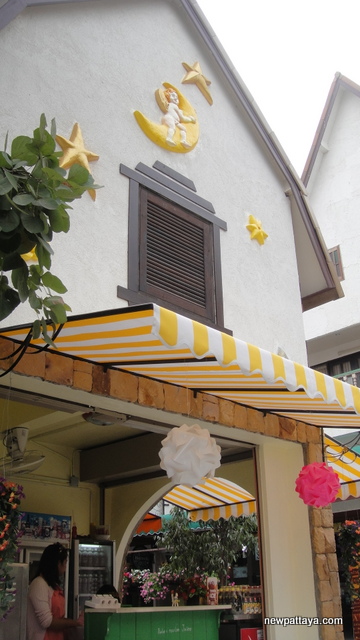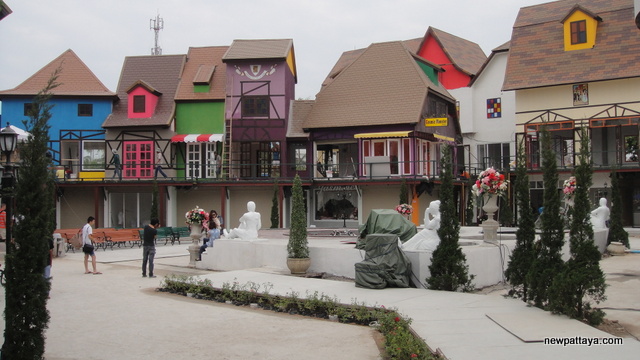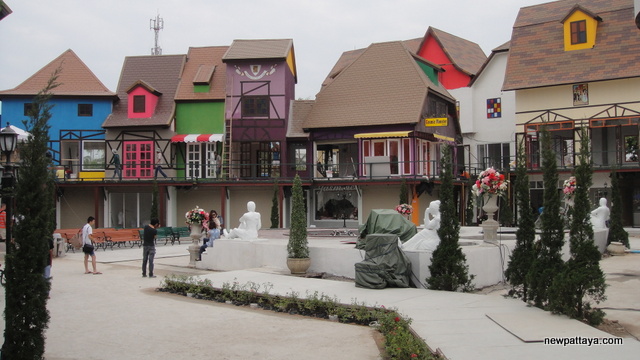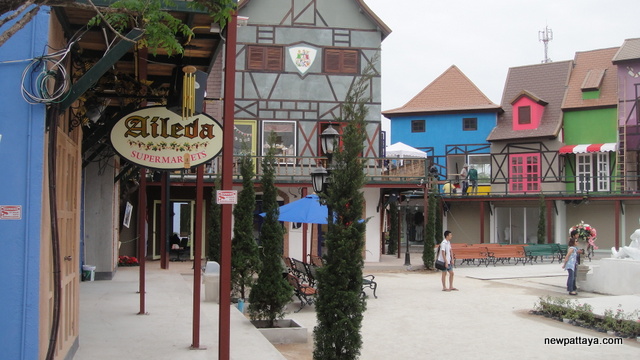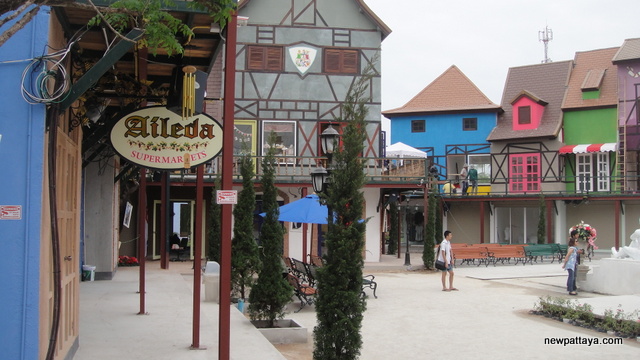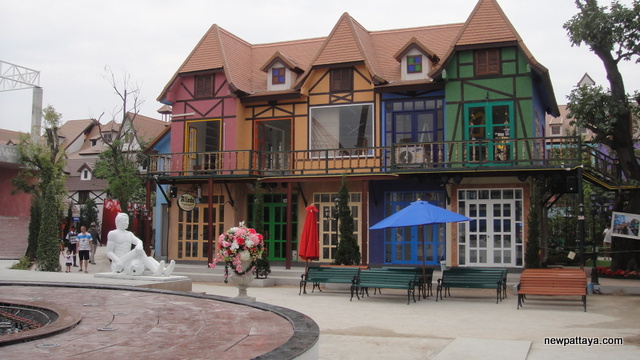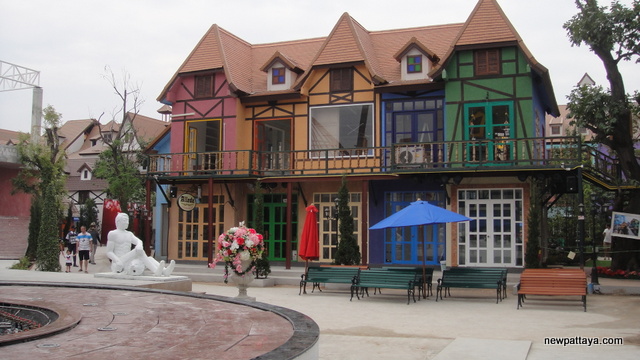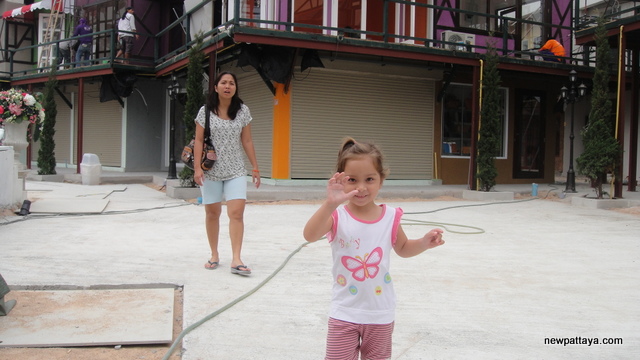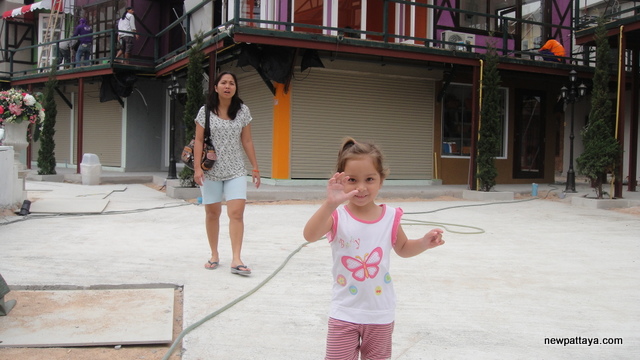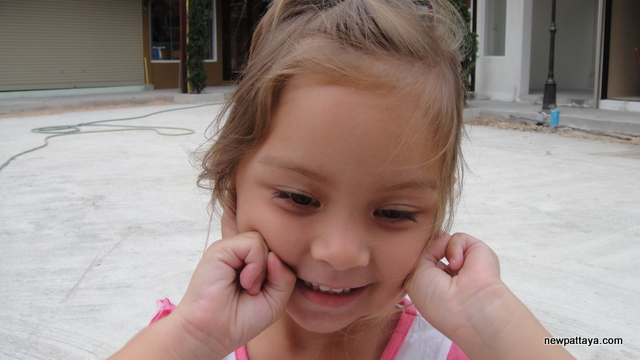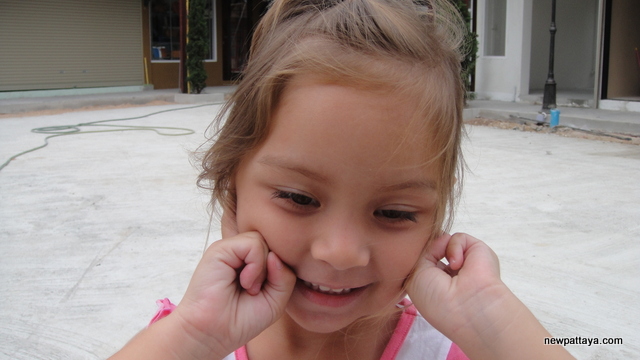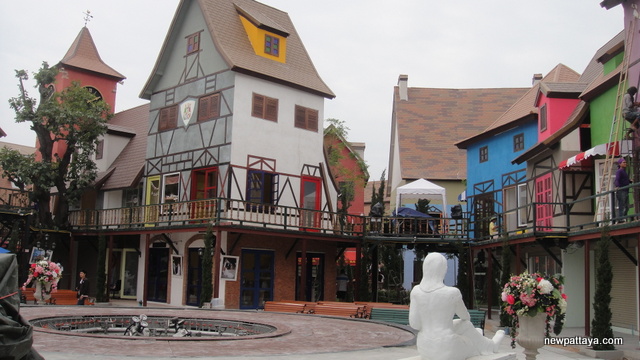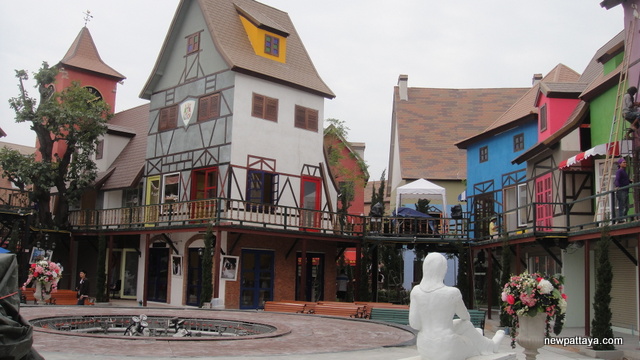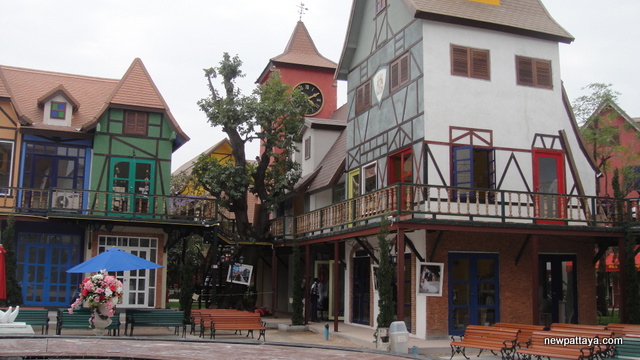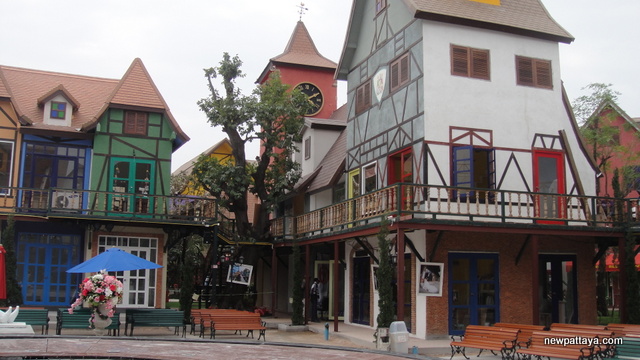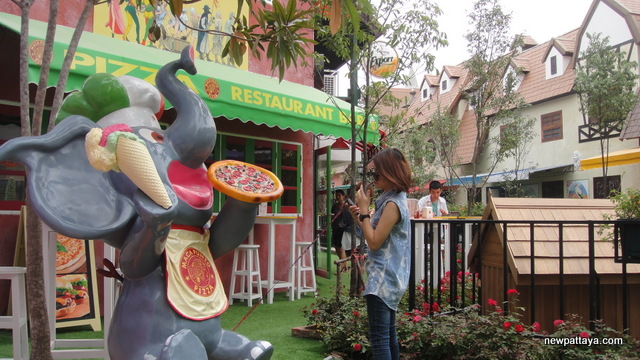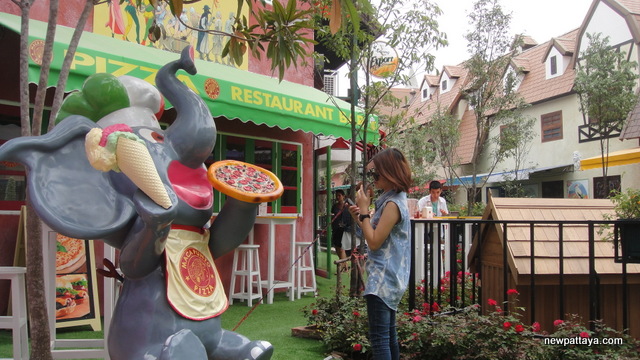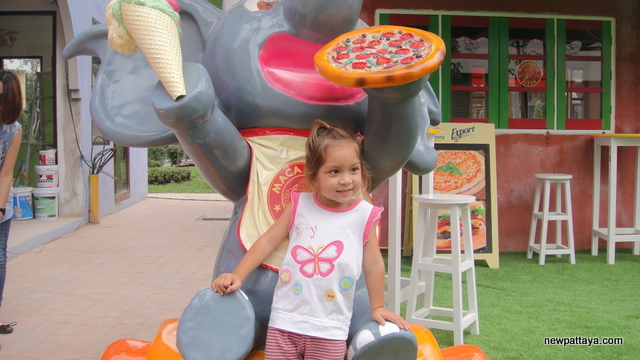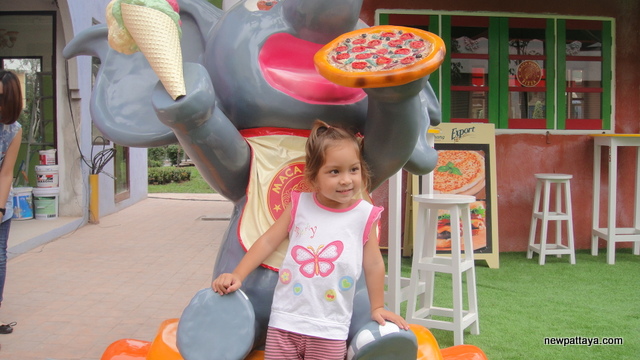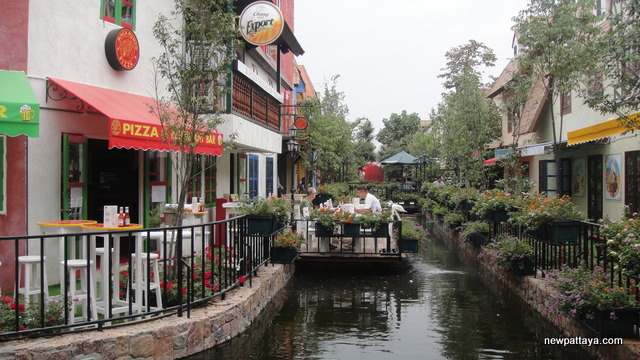 Some pictures dated 14 february 2013.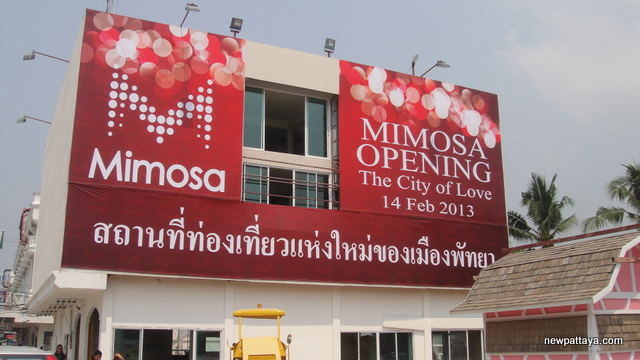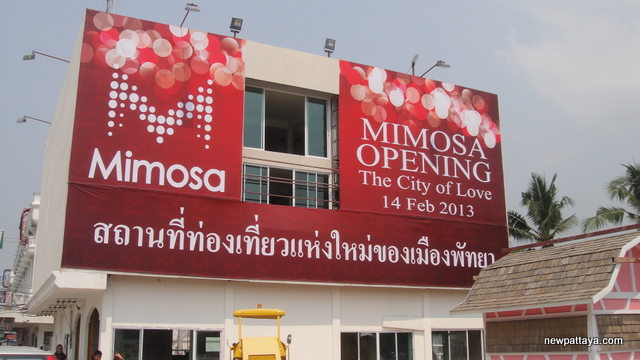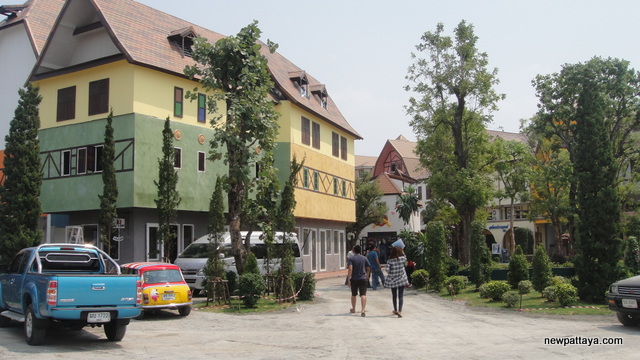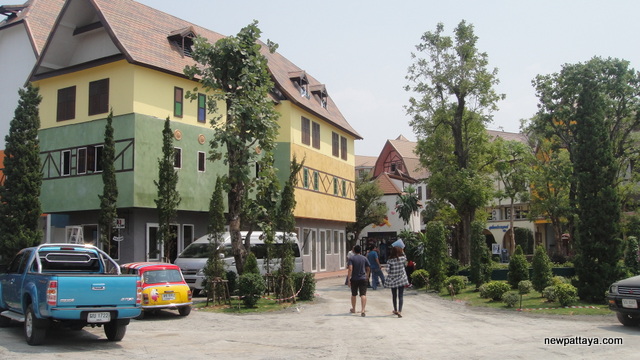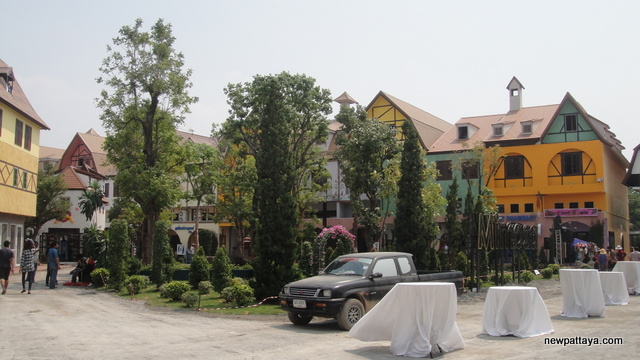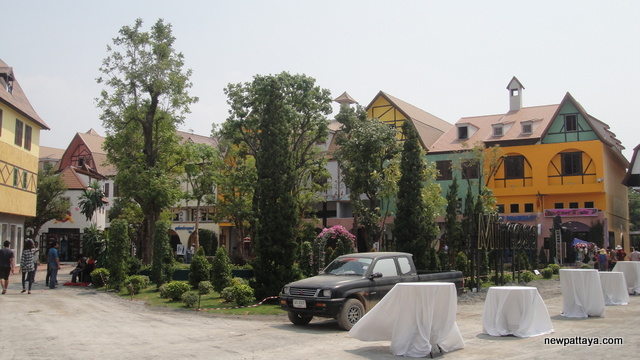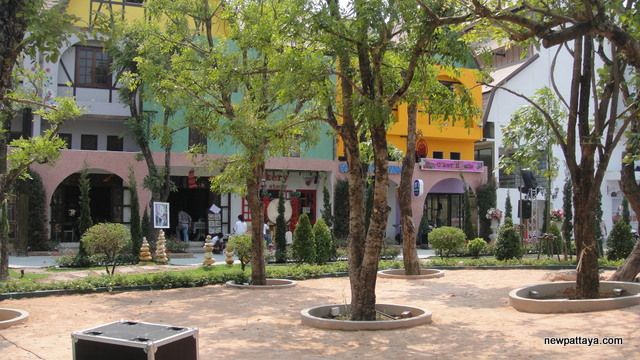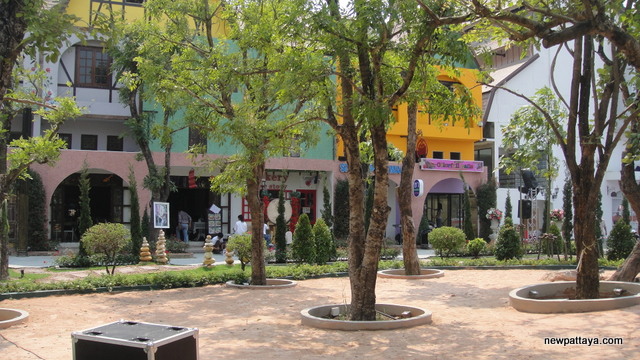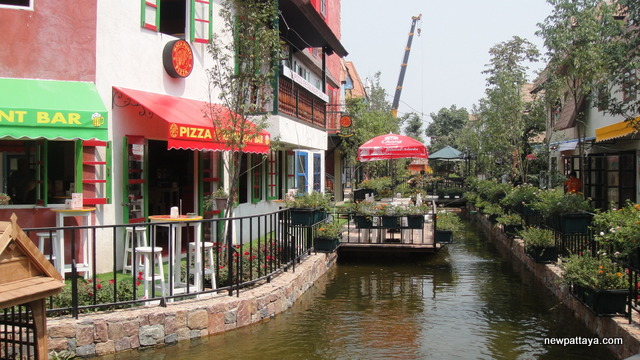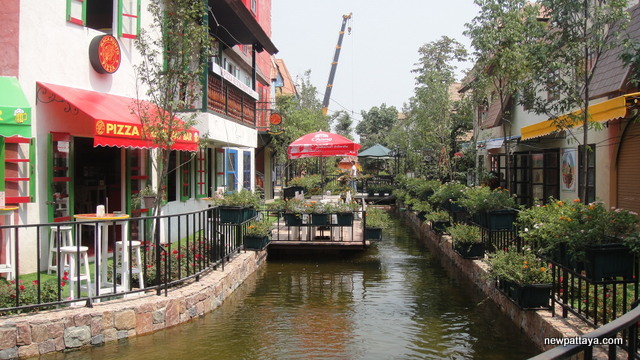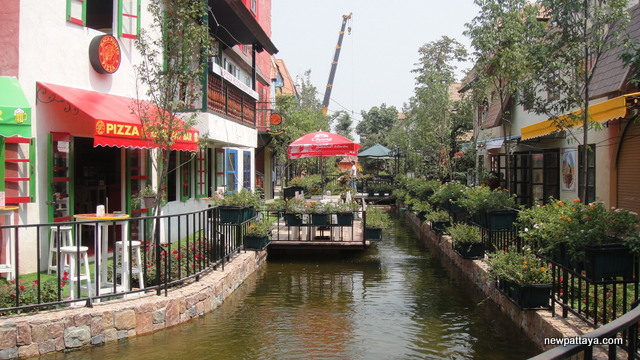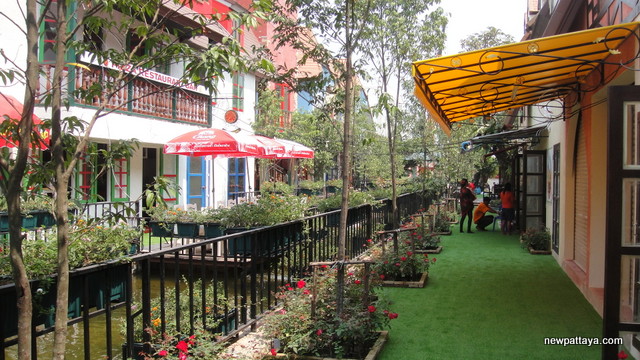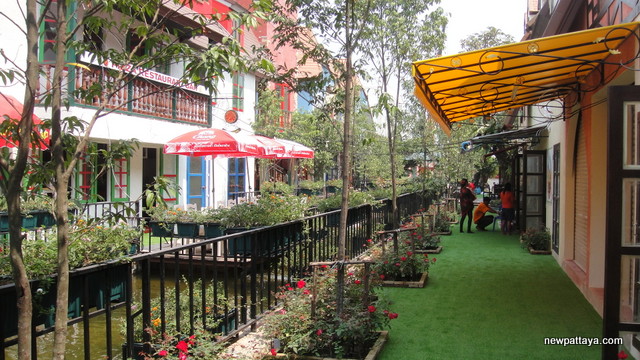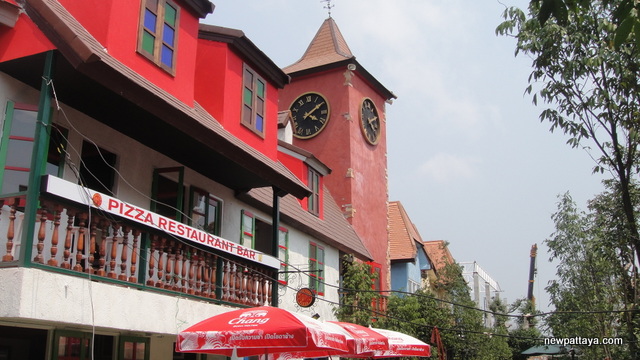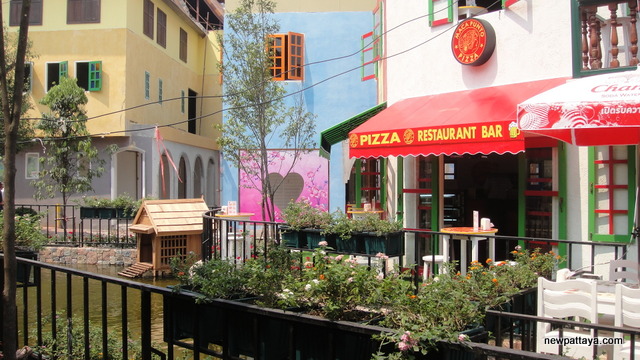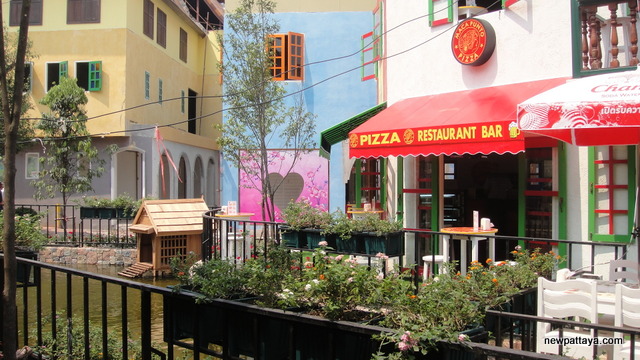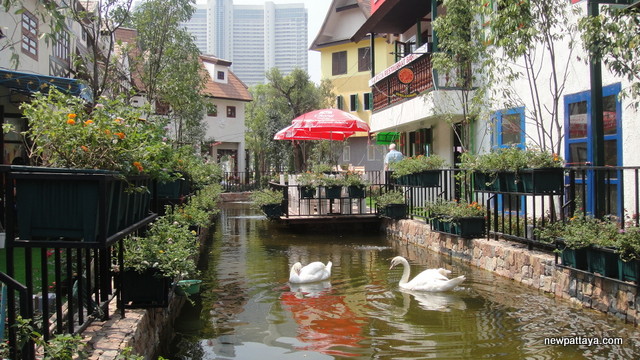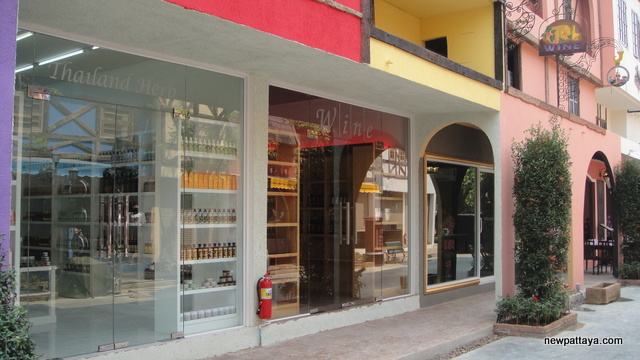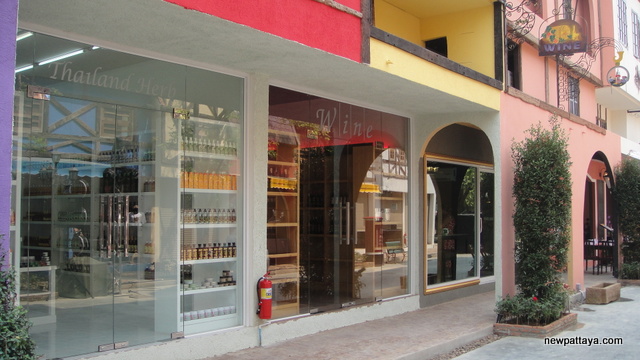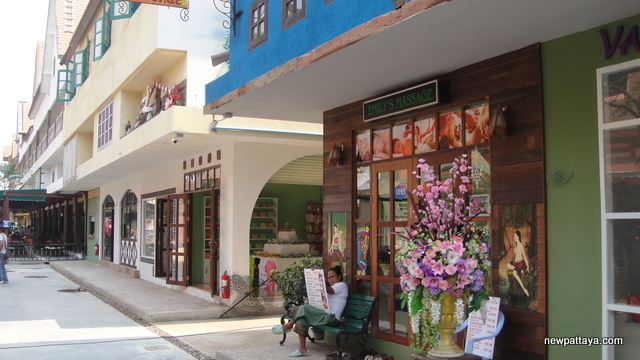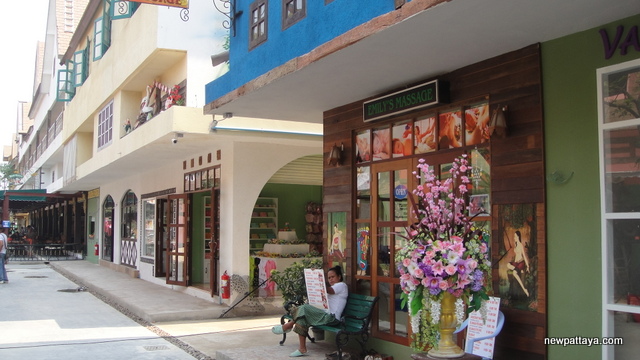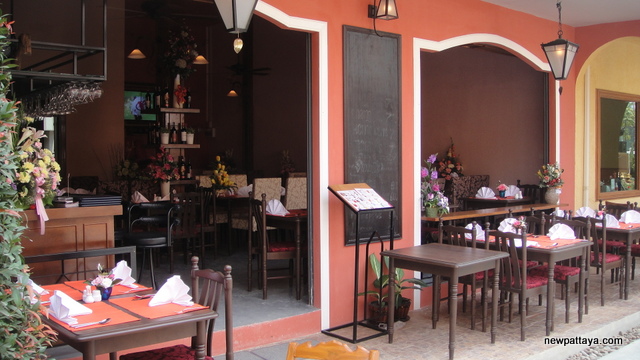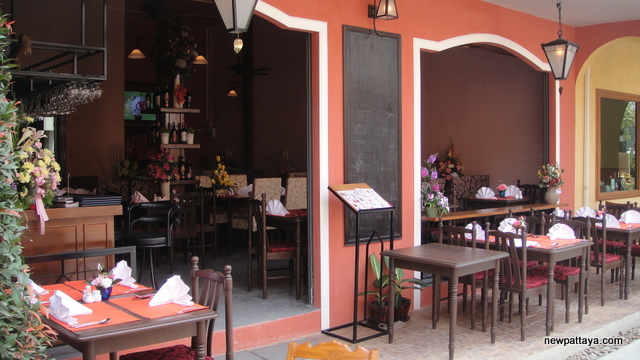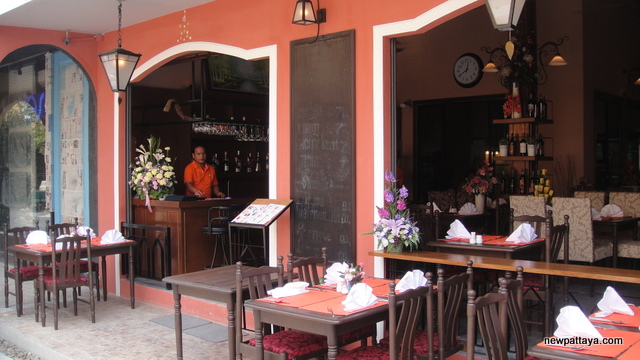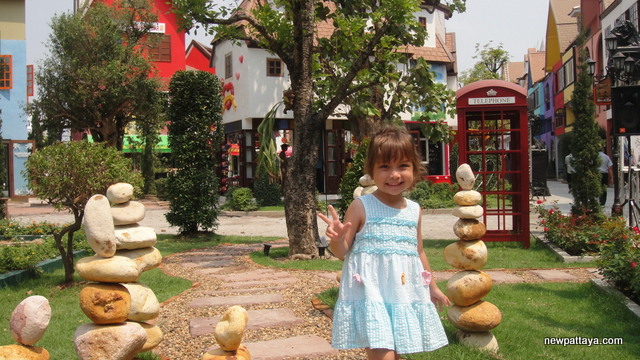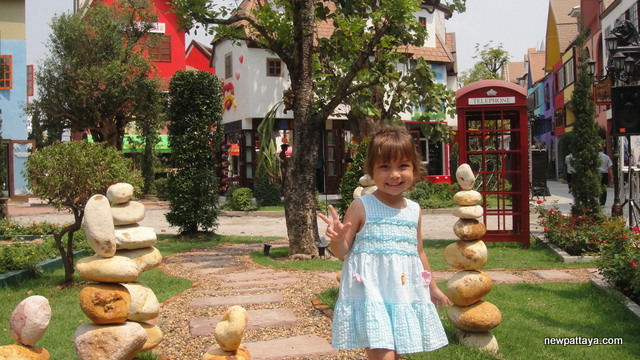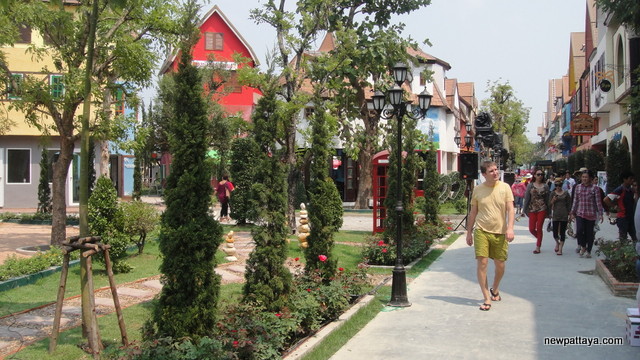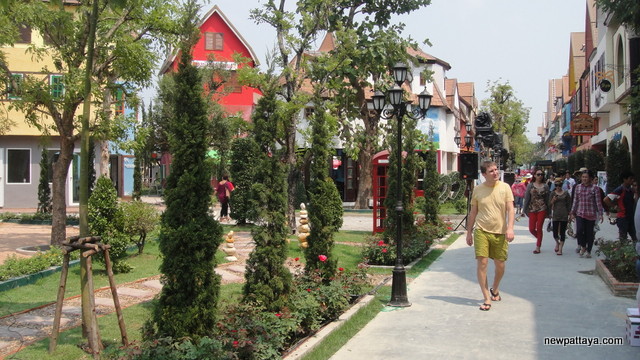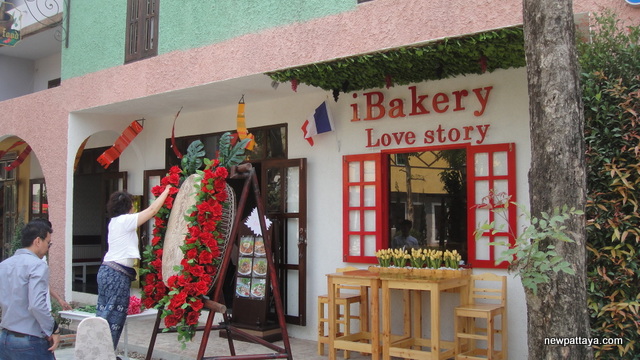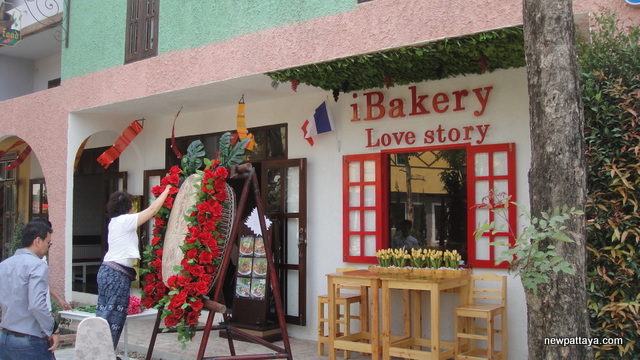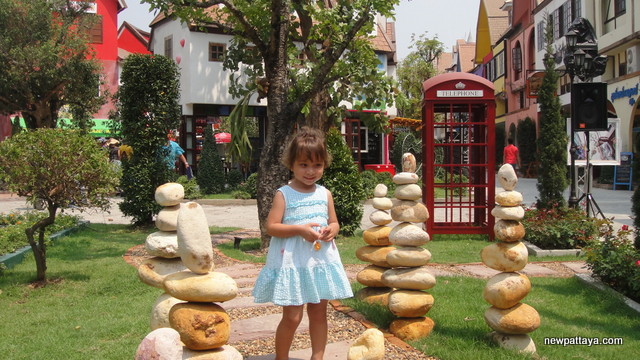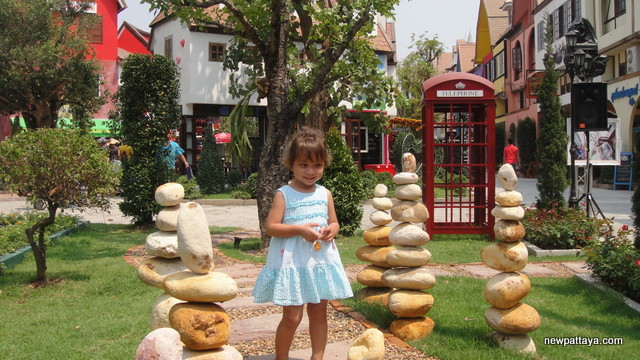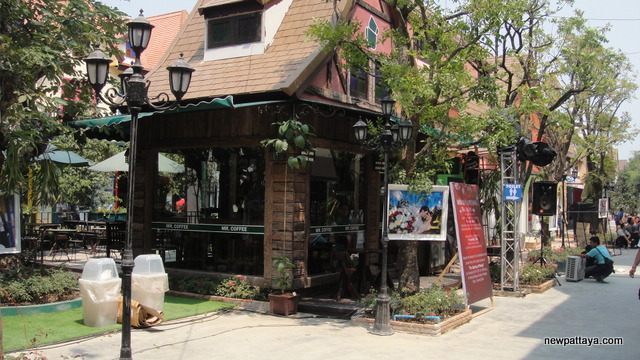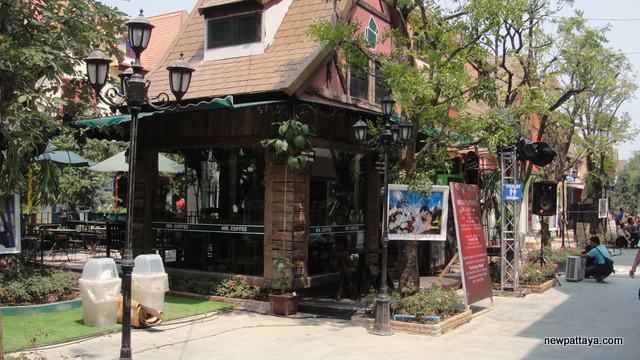 This is the food plaza at Mimosa Pattaya. Plenty of space, room for many people.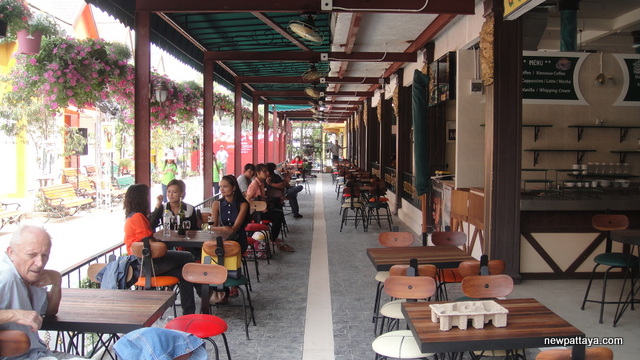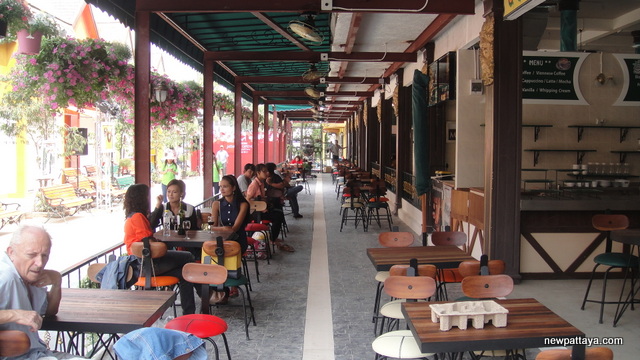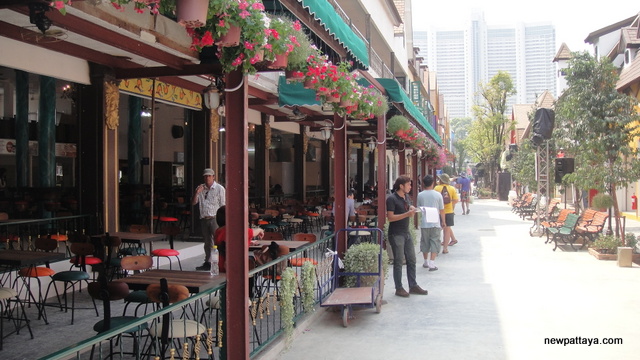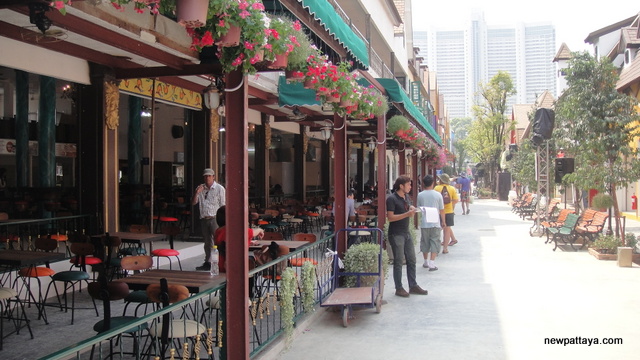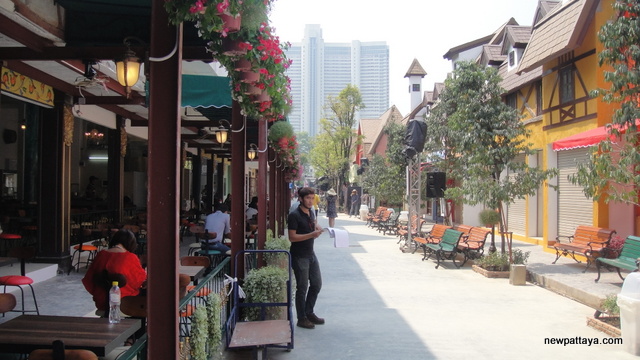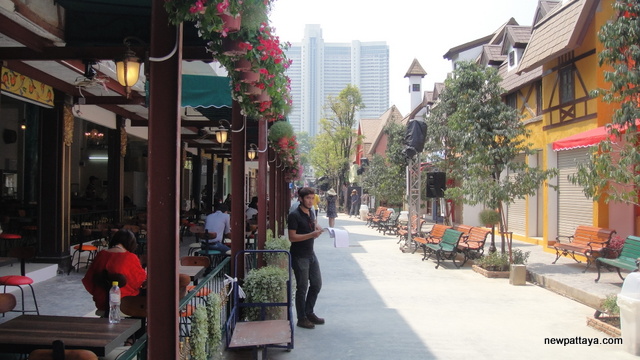 I don't know who this lady is. Everybody wants to take a picture of my daughter. It happens a couple of times a week so I am used to it. Well, me and my daughter were alone as we often are so perhaps the lady is my gik (กิ๊ก). The girl certainly looks nice and I am sure she would take good care of me 🙂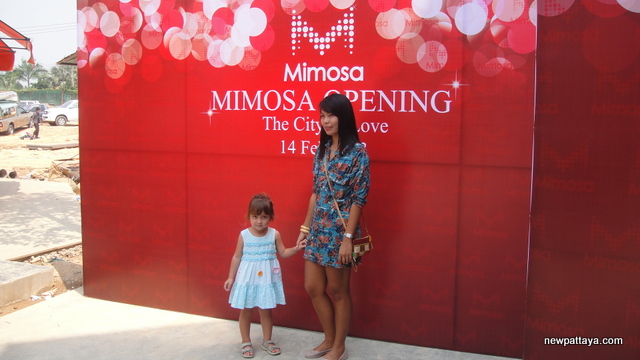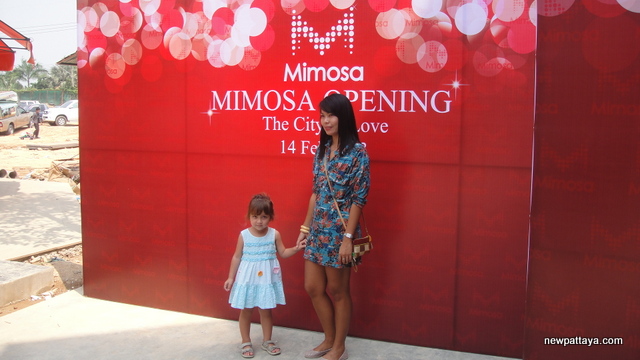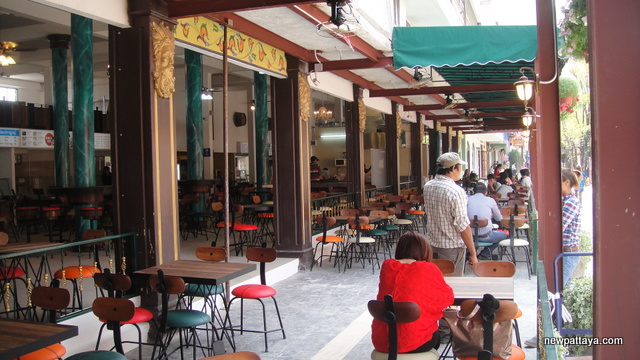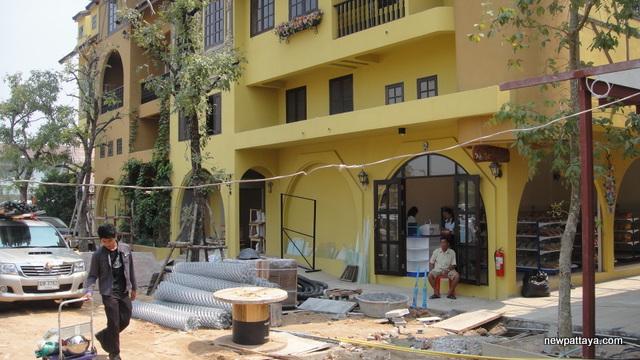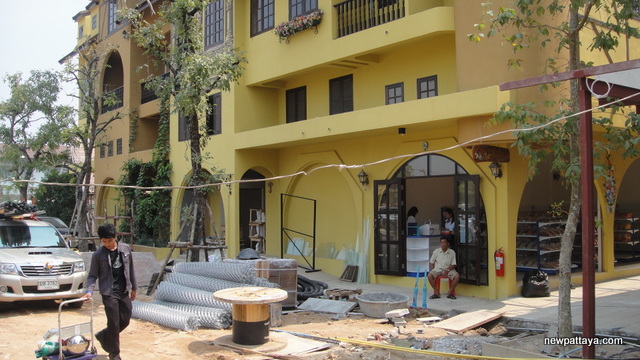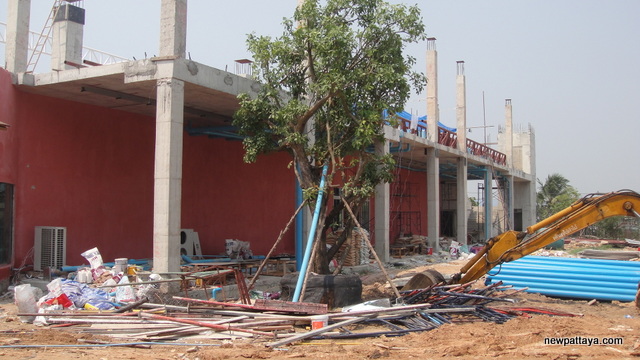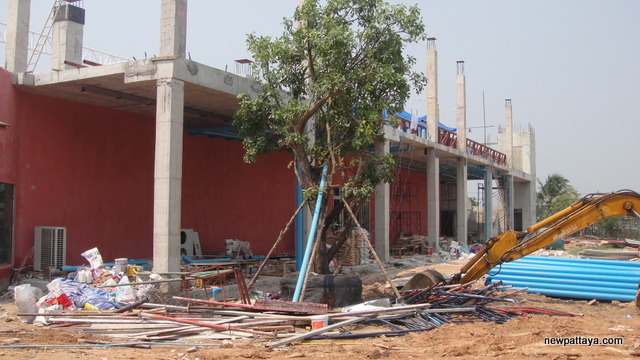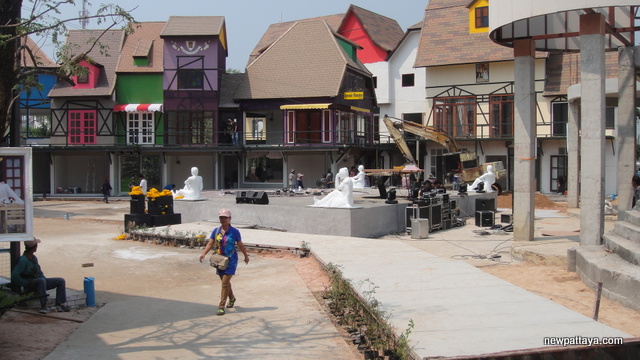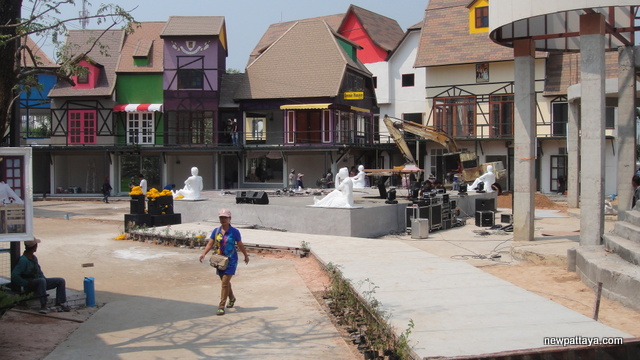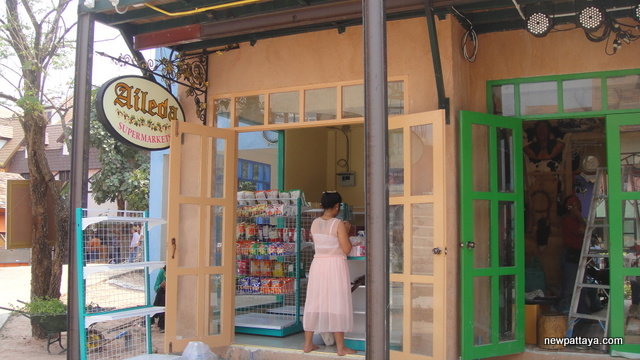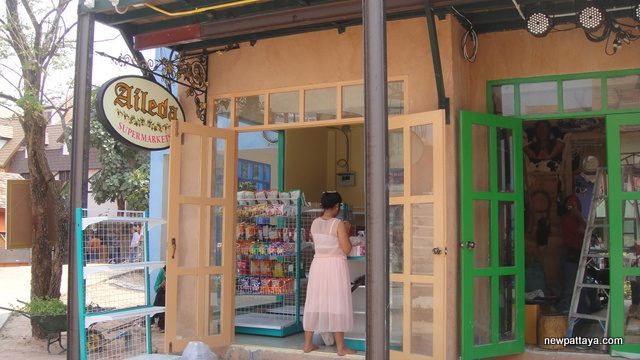 ยังไม่เสร็จ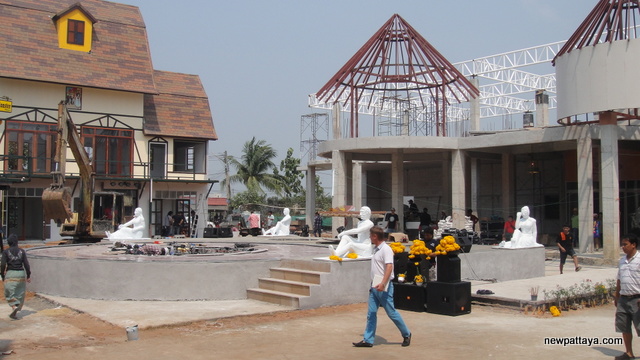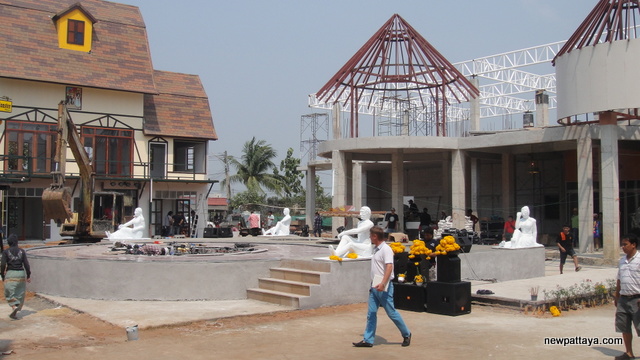 ยังไม่เสร็จ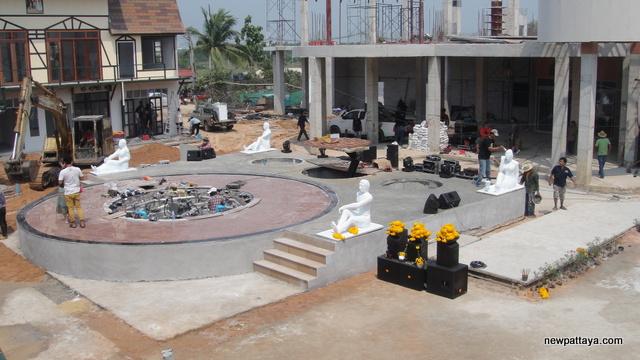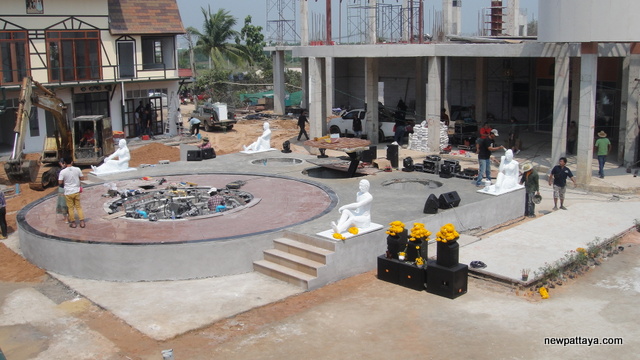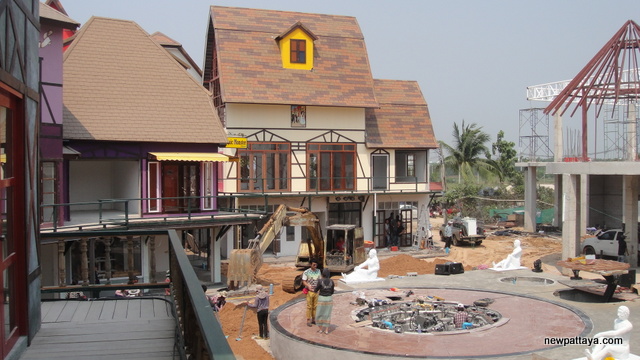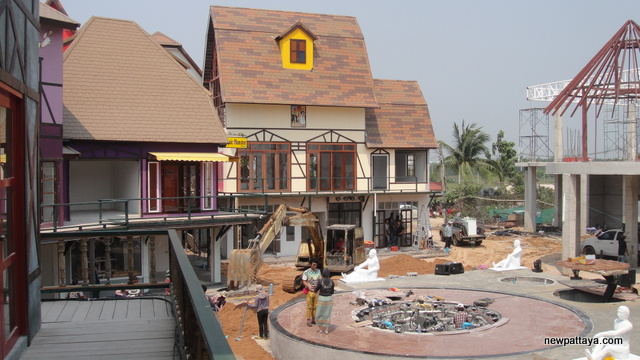 We are now on the second floor. There are also shops up here.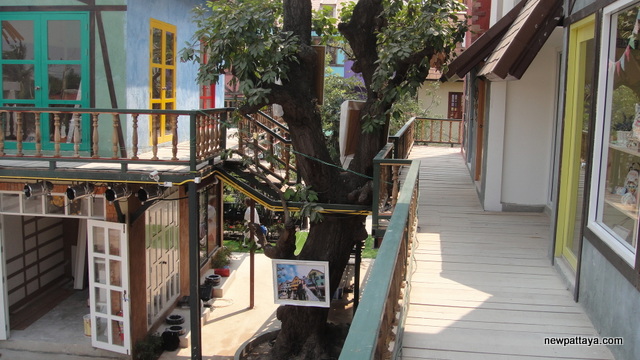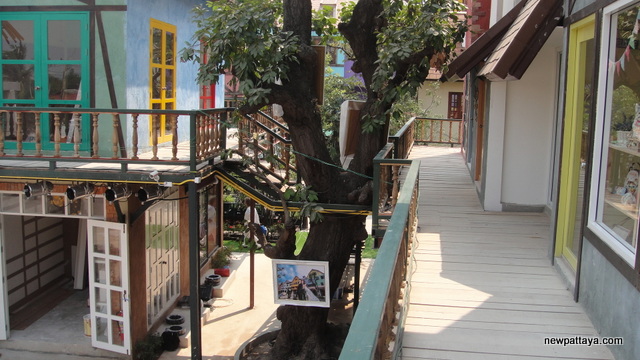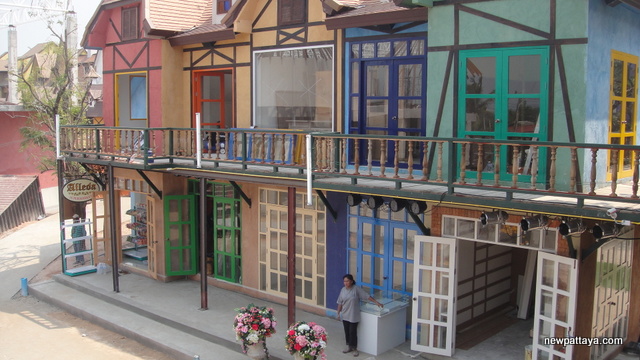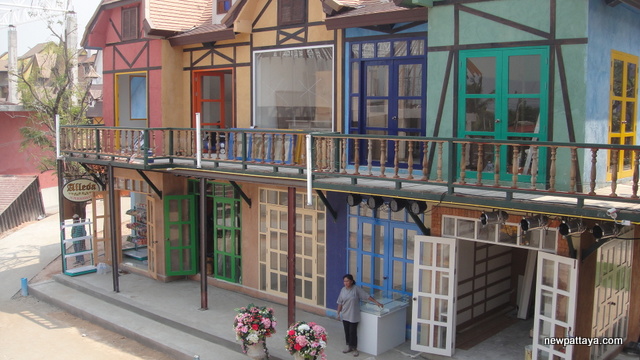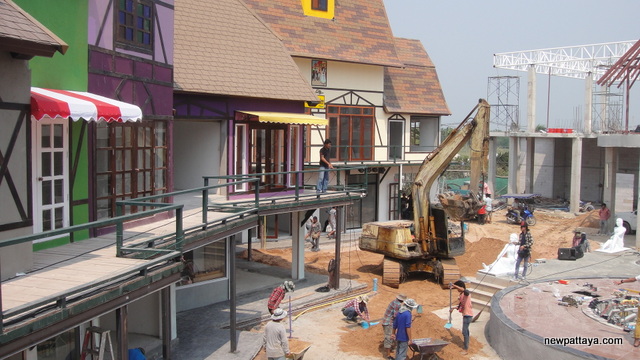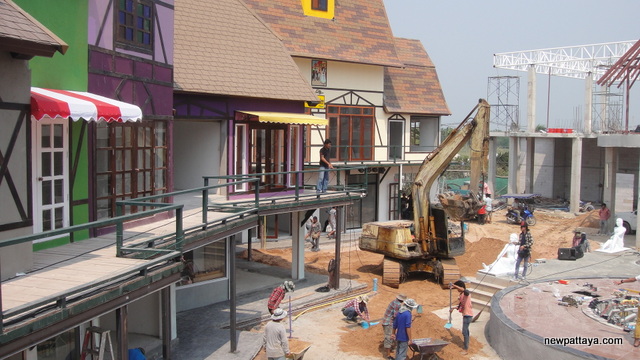 ยังไม่เสร็จ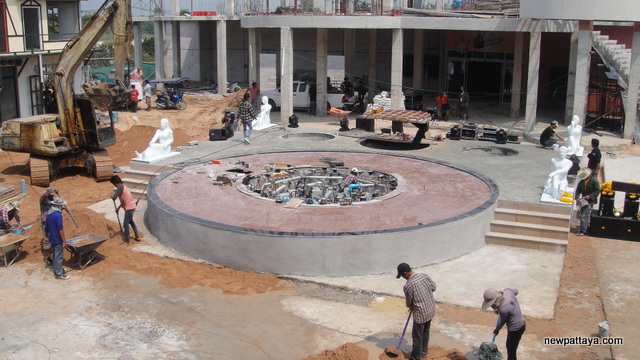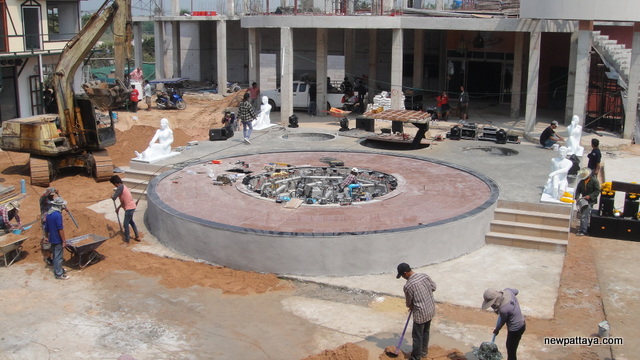 Most people love a nice garden.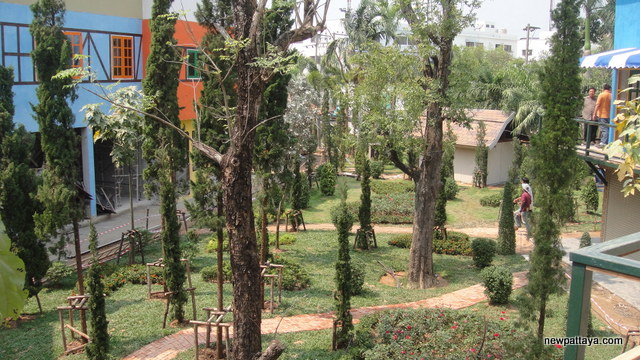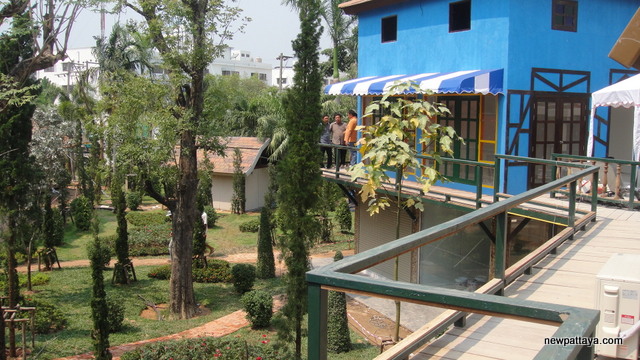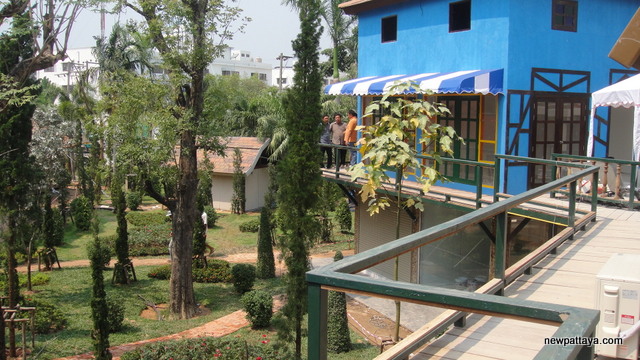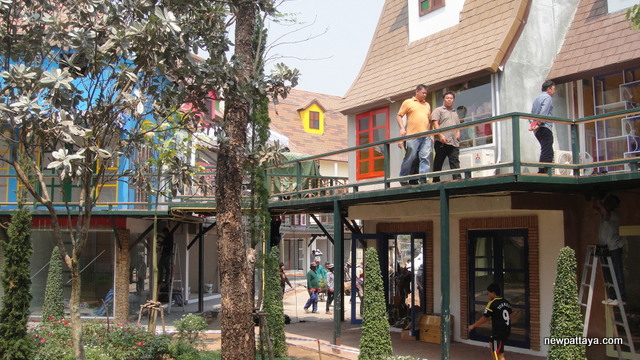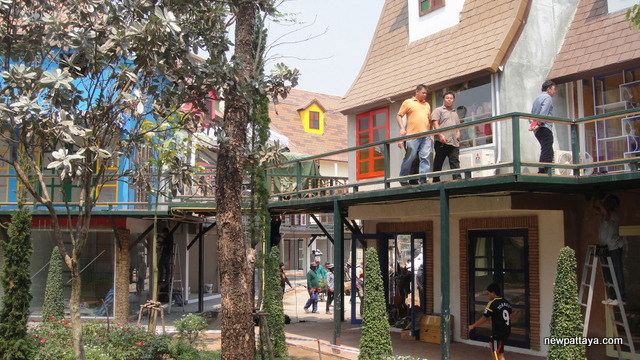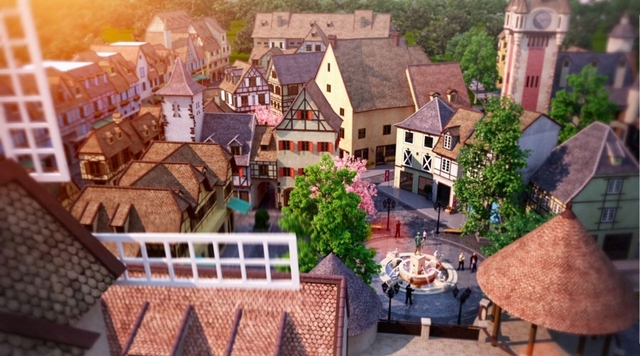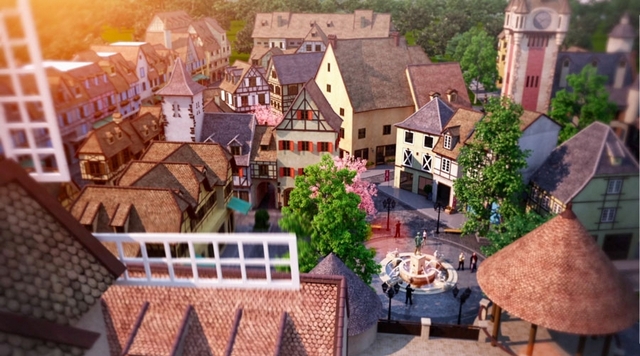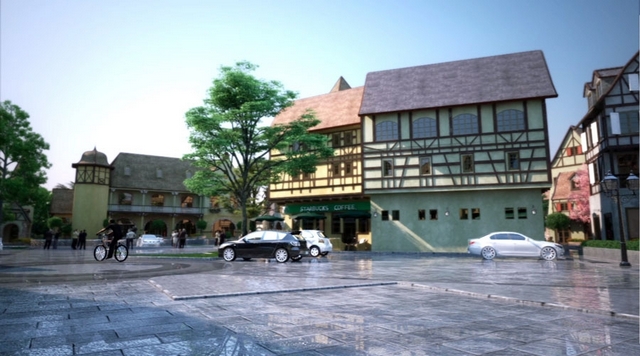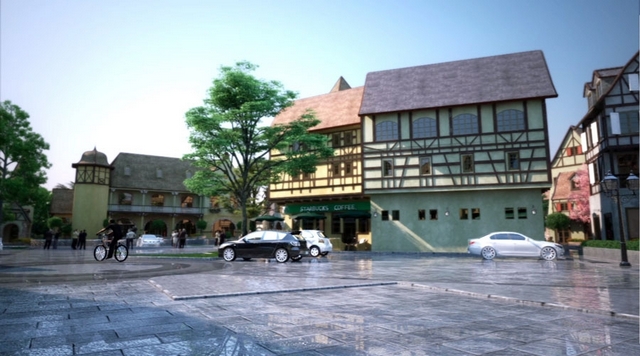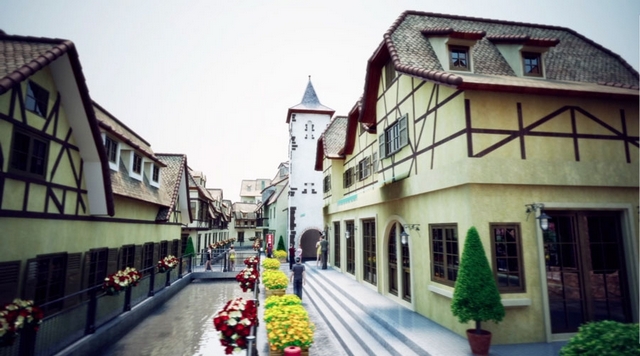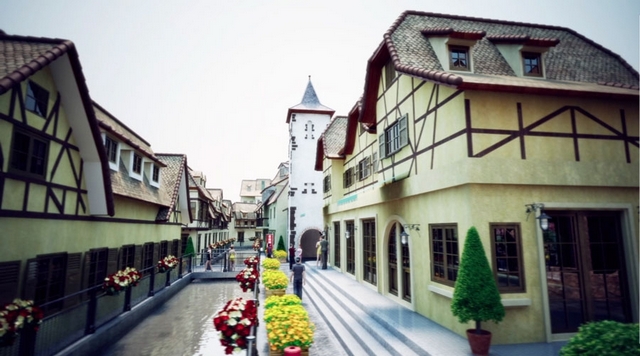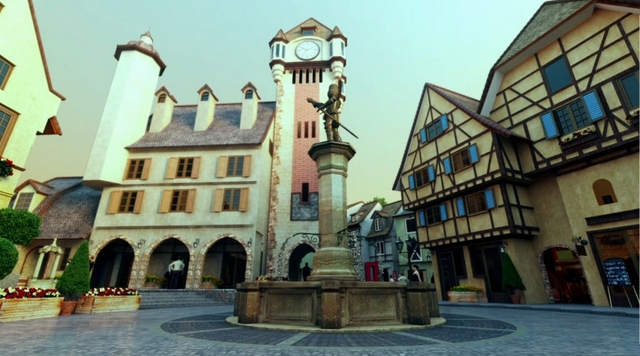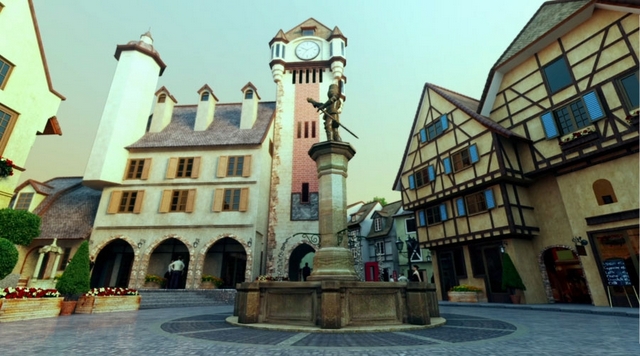 Some pictures dated 19 December 2012.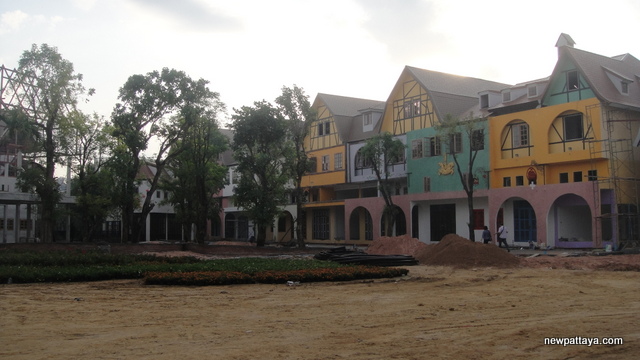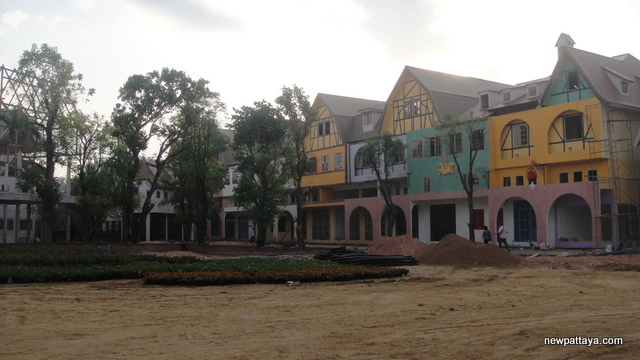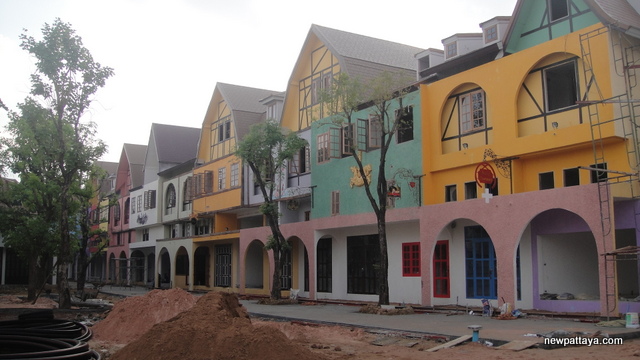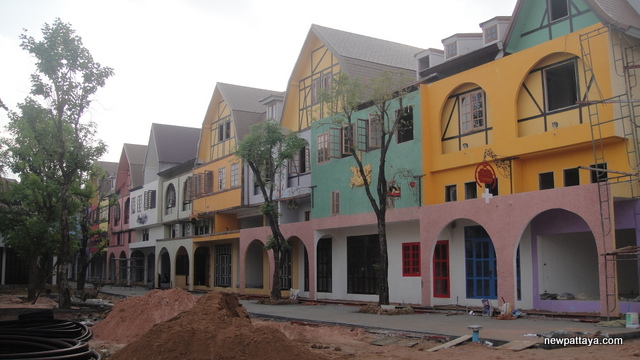 Some pictures dated 6 December 2012.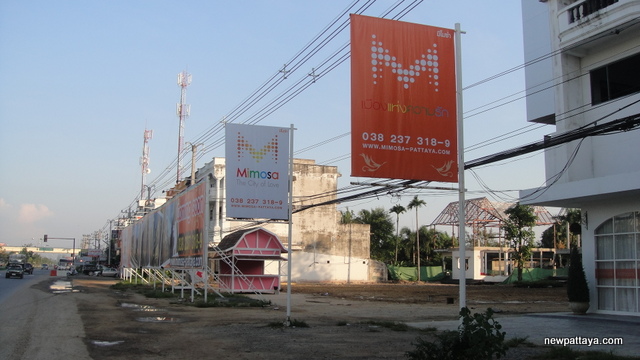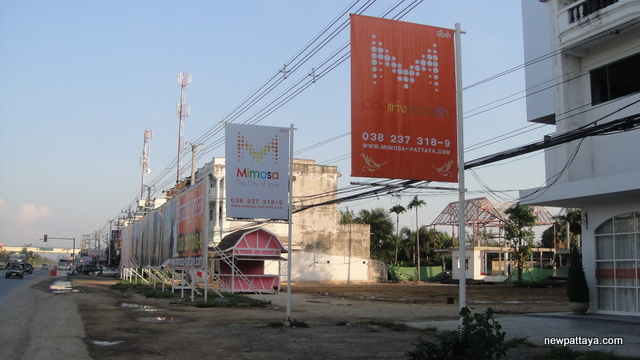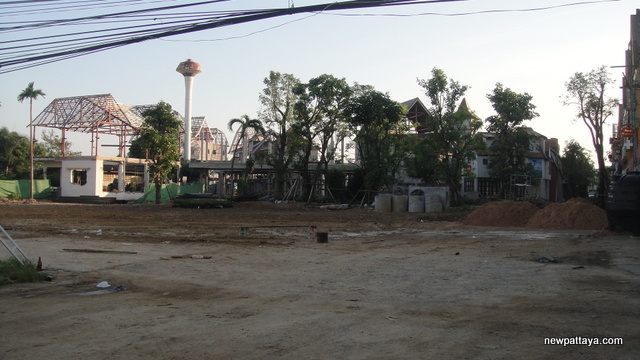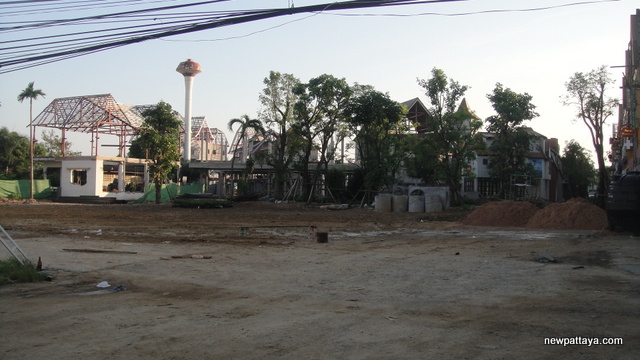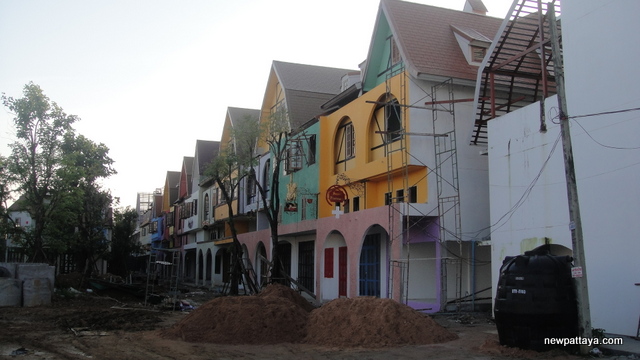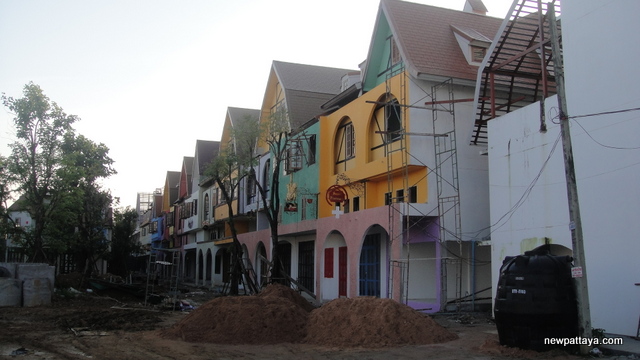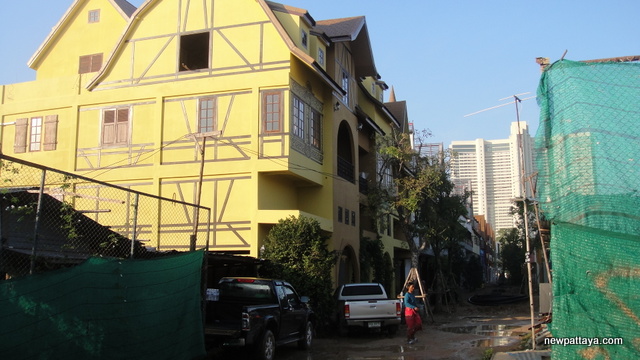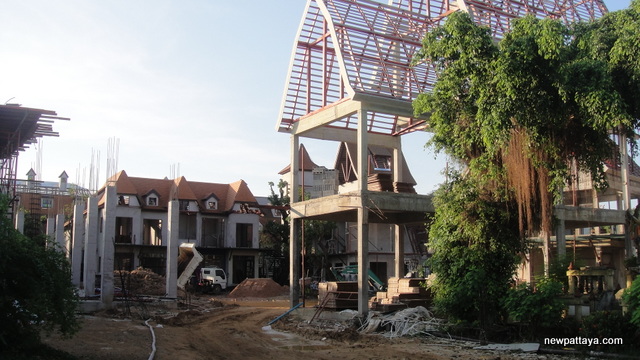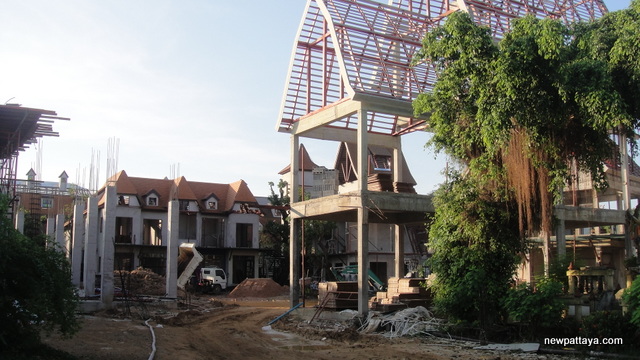 Some pics dated 8 December 2012. Notice the Ambassador City Hotel in the background.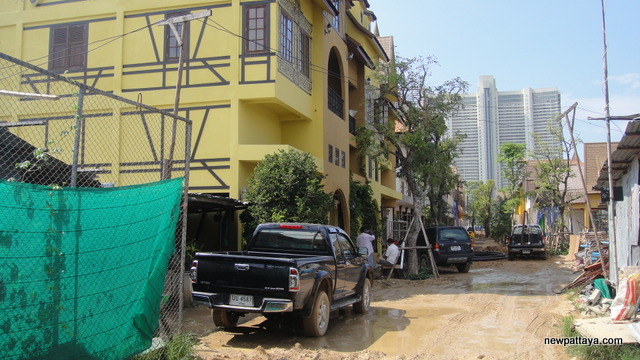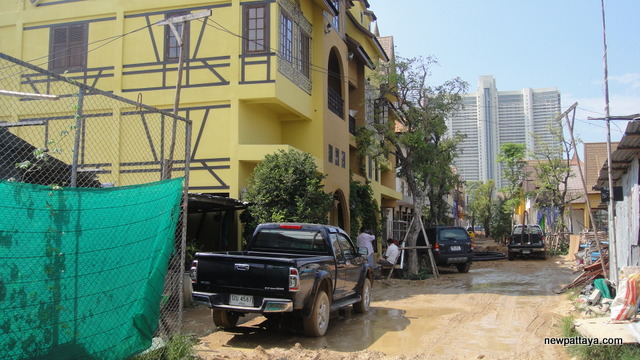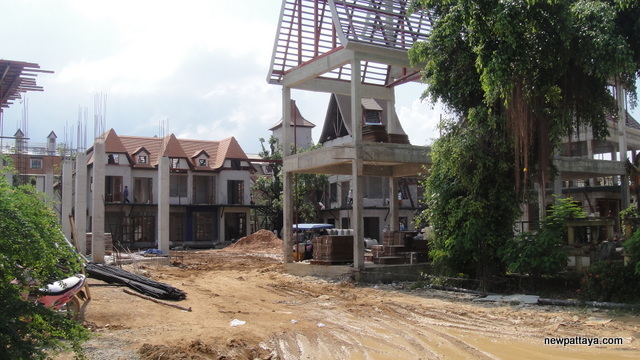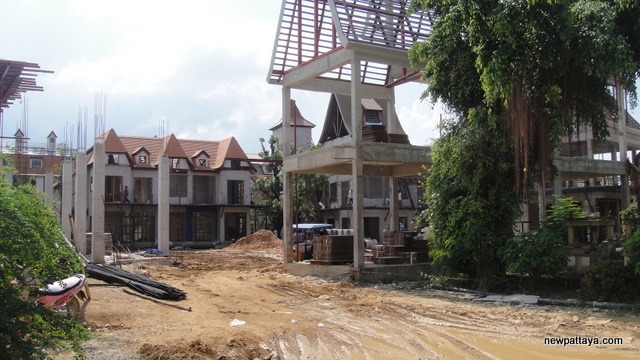 Want more information?