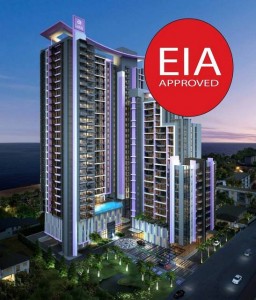 Ladda Plus Condominium Sriracha is a high-rise project with great sea views. The condo is called Ladda Plus or Ladda +, the project comprises 2 towers, a 28-storey tower with 472 units and a 21-storey tower with 261 units which gives a total of 733 units.
A studio unit with a size of 32 sqm costs around 1.9 MB. One-bedroom units varying in size between 43 – 46 sqm have prices around 2.5 MB while the two-bedroom units with a size of 75 sqm cost around 6 MB.
When the project was launched in May 2013 the prices started at 1.8 MB for a unit with a size of 32 sqm.
Ladda Plus, which is a project by Ladda Group, is expected to be completed in 2016. Another project by Ladda Group is Ladda Condoview, a project that was completed in November 2011.
Published 7 April 2014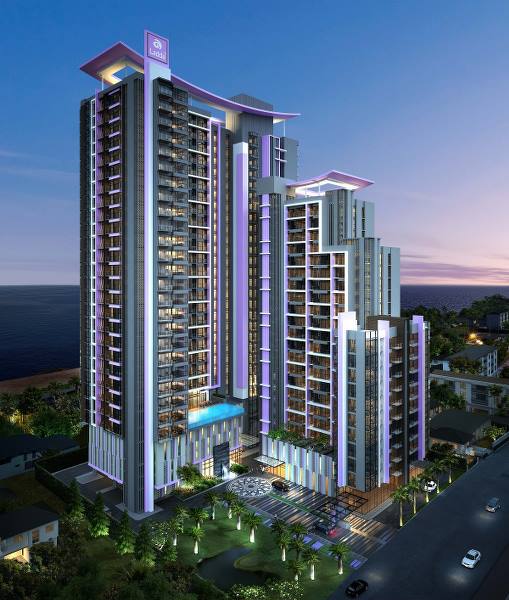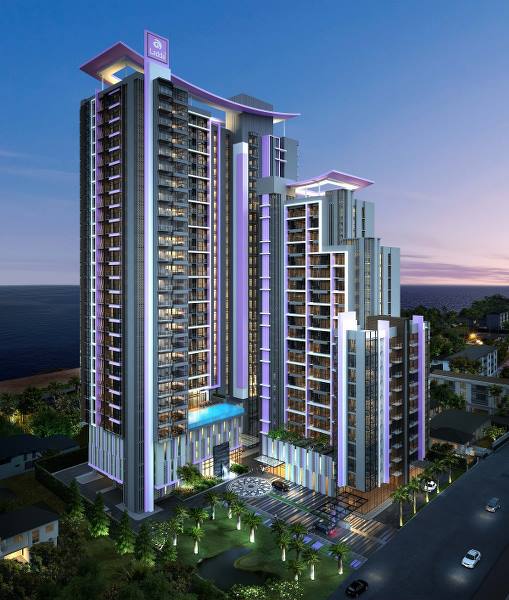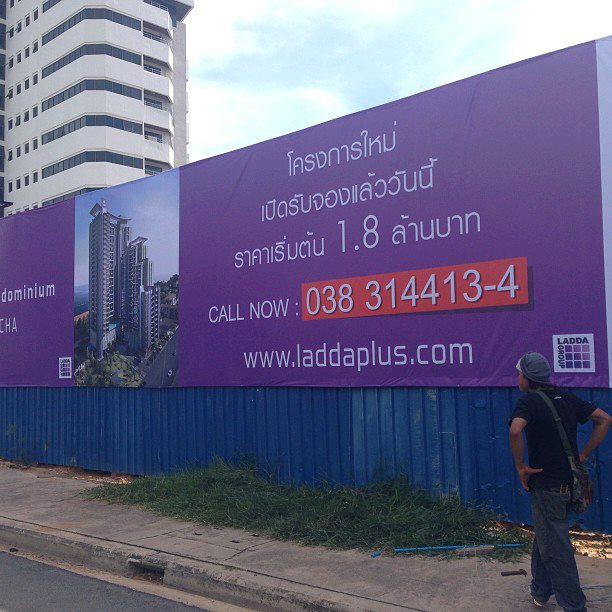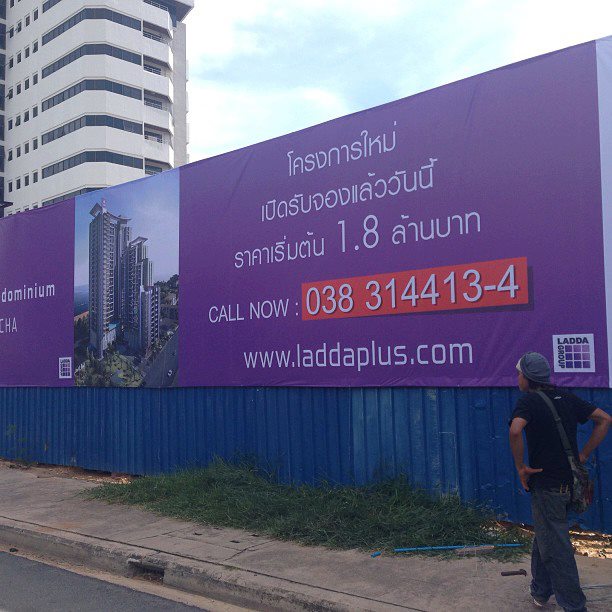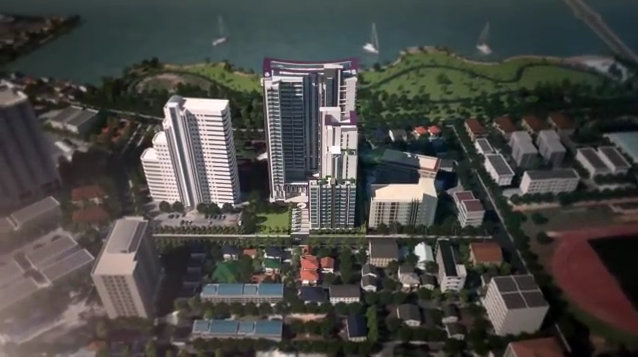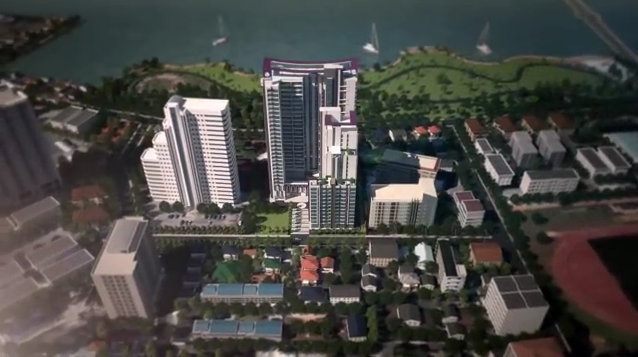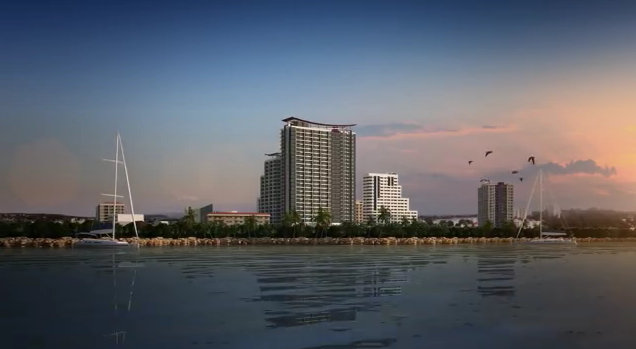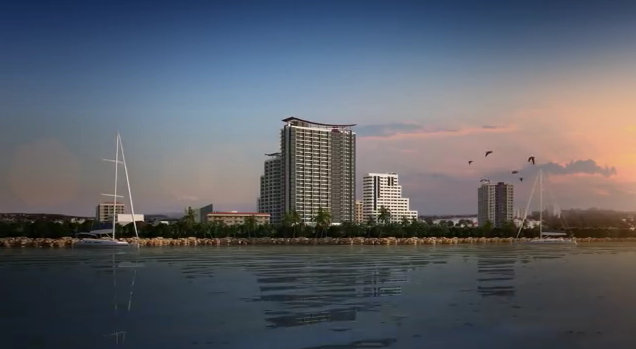 A photo taken 20 August 2013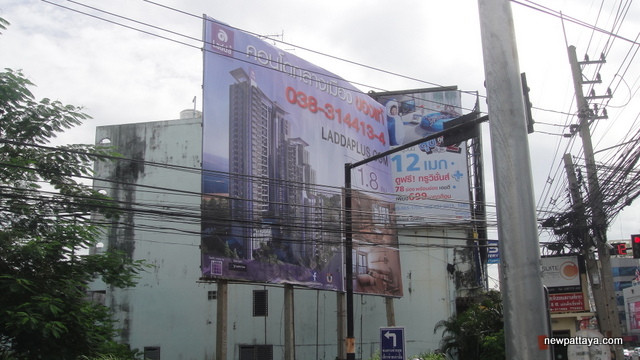 A photo taken 25 May 2014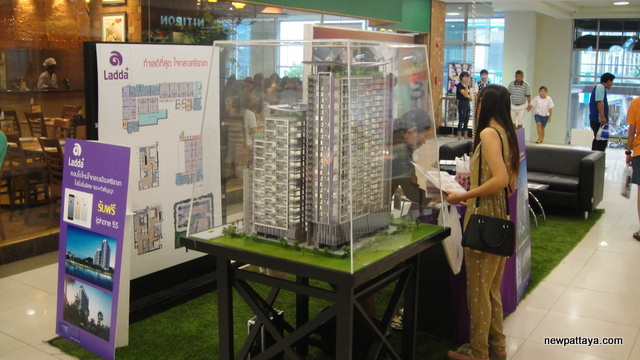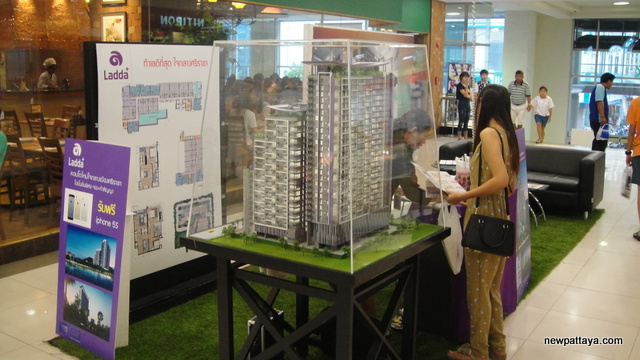 The photos were taken 29 January 2015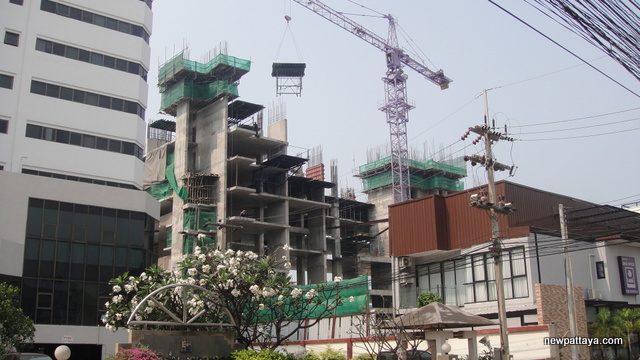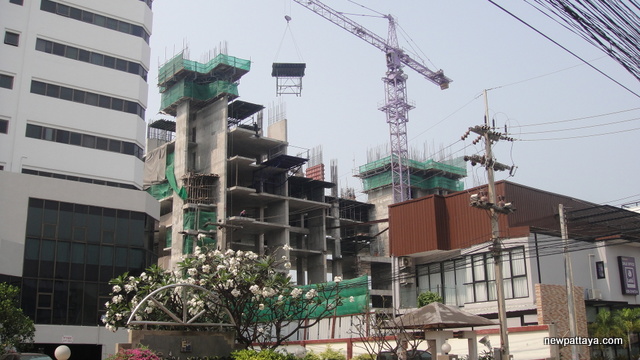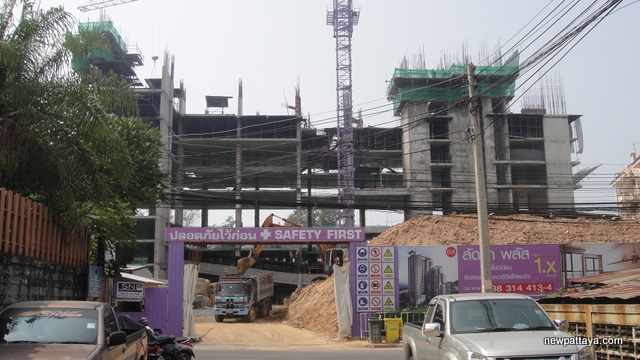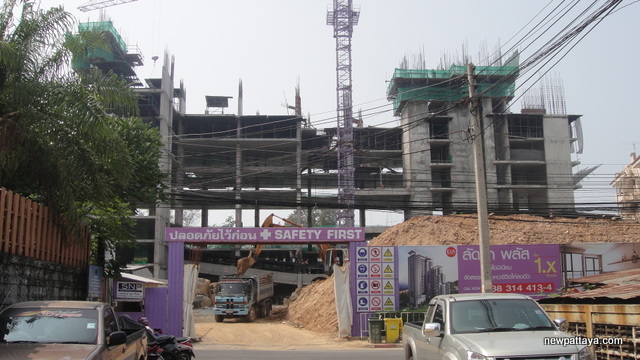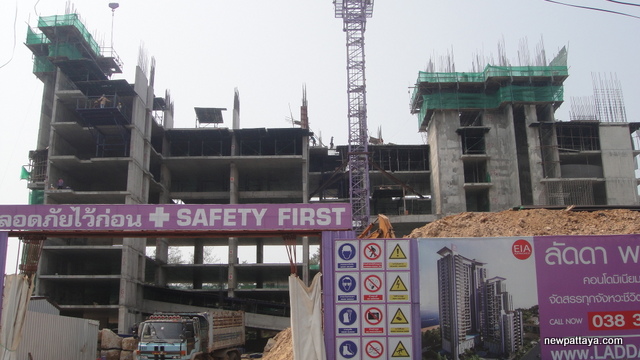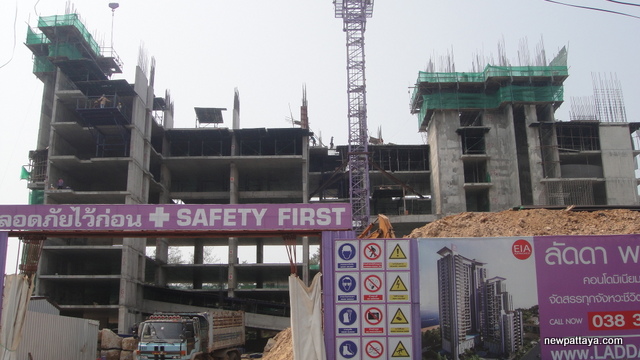 The photos were taken 24 May 2015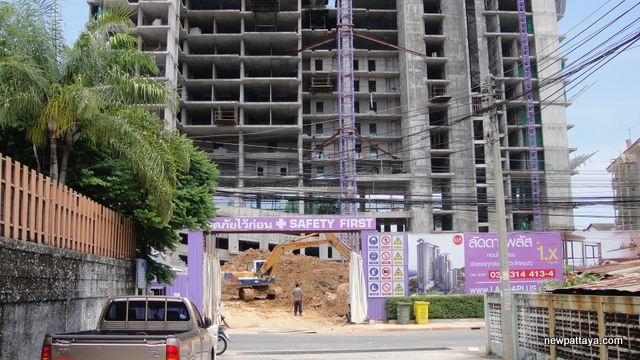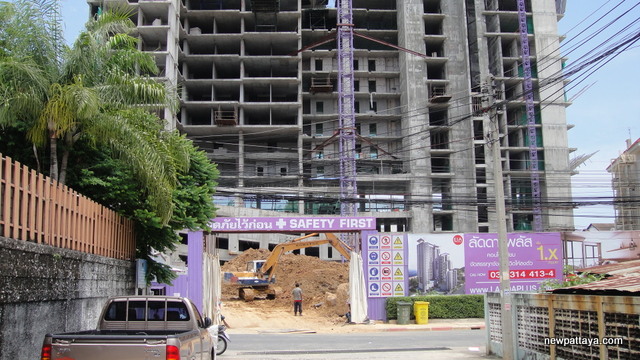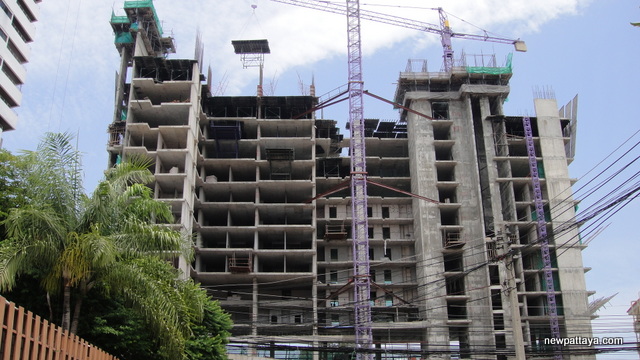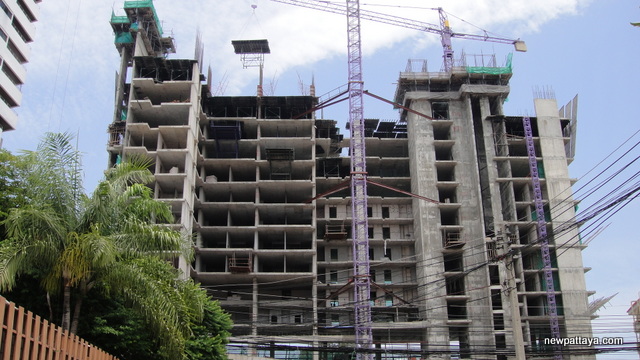 The photo was taken 1 December 2015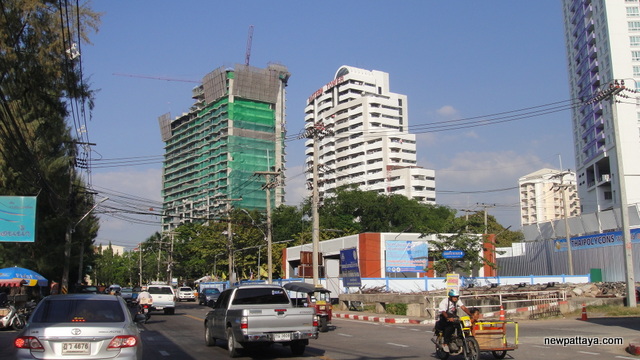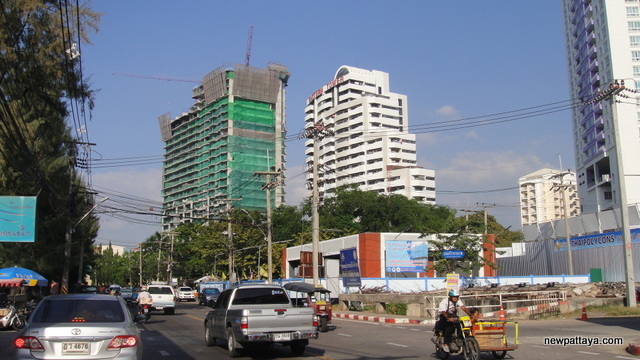 Would you like to support this website? Send funds to us using PayPal, send to secondtouch@hotmail.com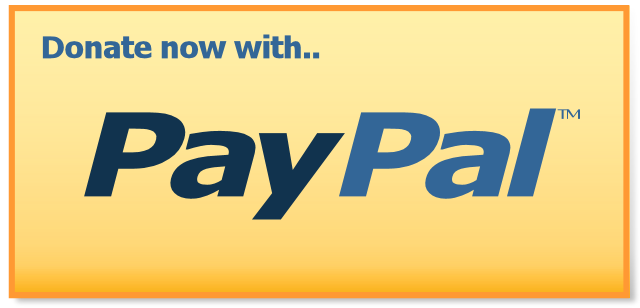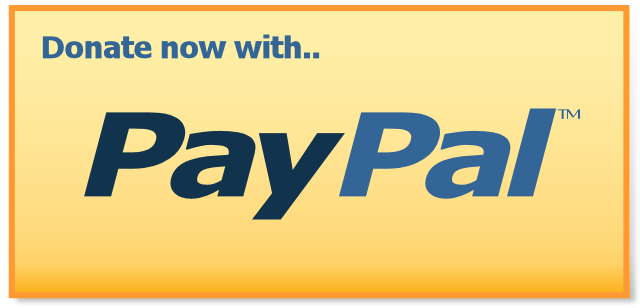 Want more information?