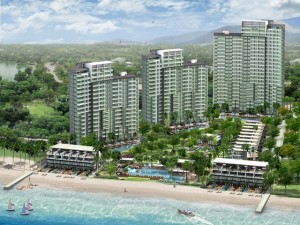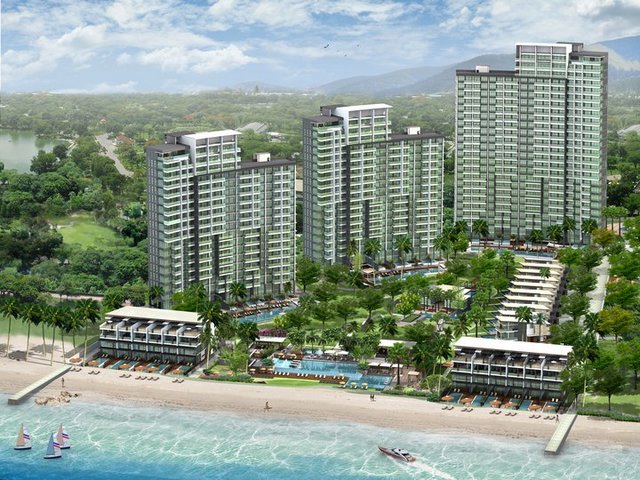 Casalunar Paradiso is a high-rise project by Benyapha Properties. Benyapha Properties started as a building contractor in 1988, back then under the name Ruamlert Engineering Company Limited. In 2003 Benyapha Property Company Limited was founded and they started building their own projects.
After a couple of successful single detached house projects in Bangkok like Benyapha Pinklao which was the first project and then later Benyapha Rajapheuk, the company focused on projects in Chonburi starting with the Casalunar seaside single detached house project located right next to Casalunar Paradiso.
Casalunar Paradiso is located between Sriracha and Bang Saen, actually just south of Bang Saen and this is a beachfront property.
Casalunar Paradiso offers:
12 spacious beachfront beach houses with 498 – 620 sqm of living space.
10 sea view Pool Villas with 455 sqm of living space.
3 condominium towers with 116 units in the 19-storey tower A, 116 units in the 19-storey tower B and 157 units in the 25-storey tower C.
The three condominium towers offer mostly spacious units in a variety of sizes where the smallest units have a size of 59.50 sqm and most of the units have a size of more than 100 sqm.
The one-bedroom and one-bathroom unit with a size of 59.50 sqm is available from 4 – 5.9 MB, just to give you an idea of the price range for this development.
Construction started early in 2011.
Perhaps just a few of my readers have heard about Casalunar Paradiso, probably none of my readers have ever visited the site or even knows where it is located. We are just 35 km north of Pattaya. There are three towers, no small cramped units like we see in most projects in Pattaya, the smallest units have a size of 60 sqm.
Published 21 august 2013
The photos were taken 20 august 2013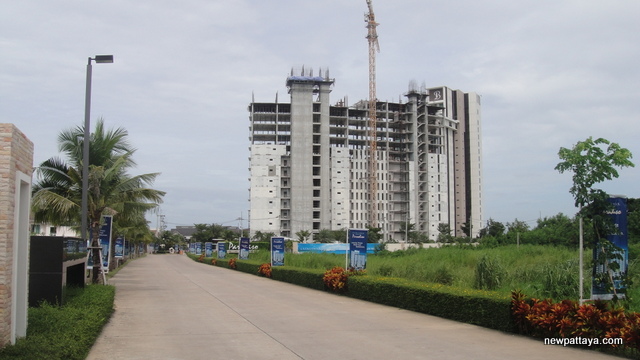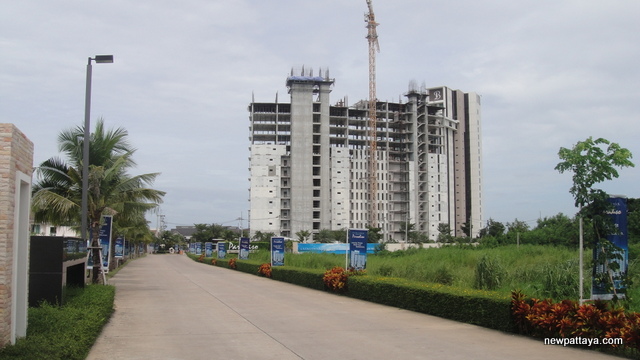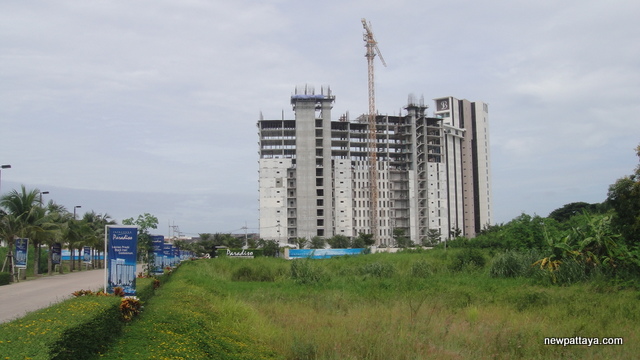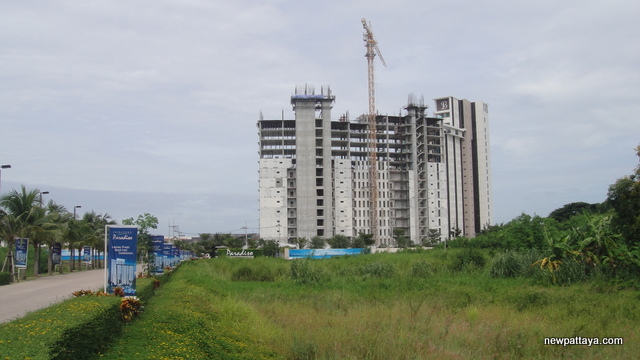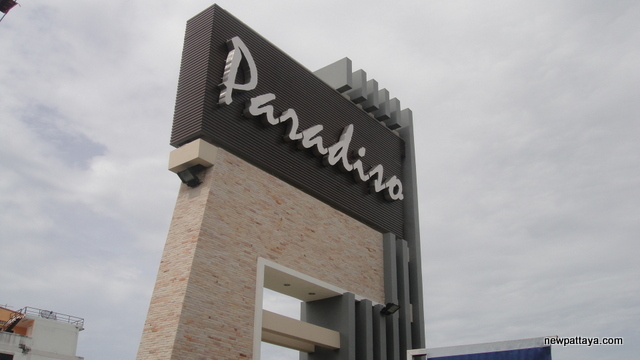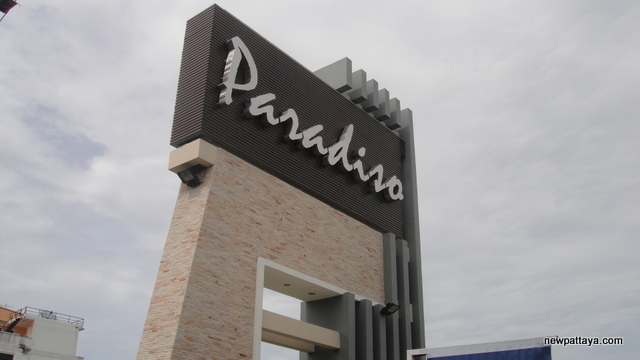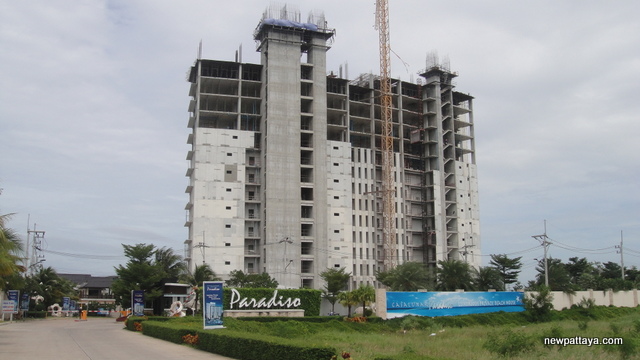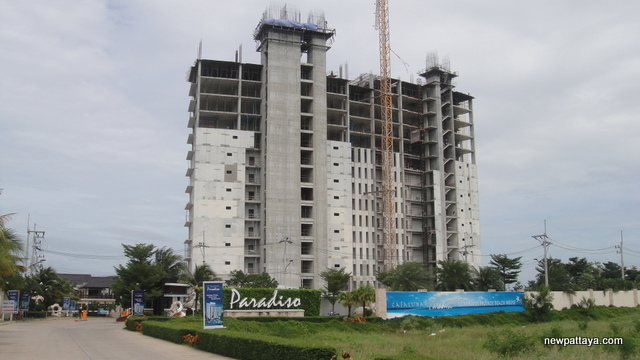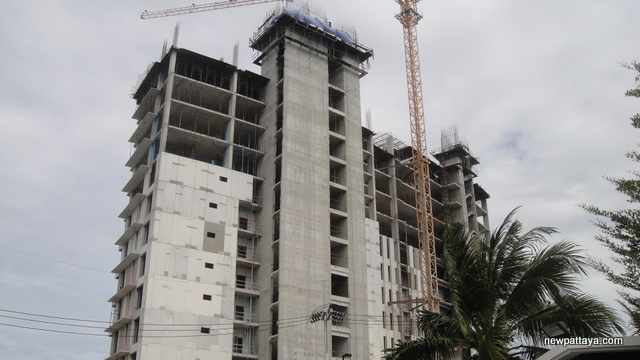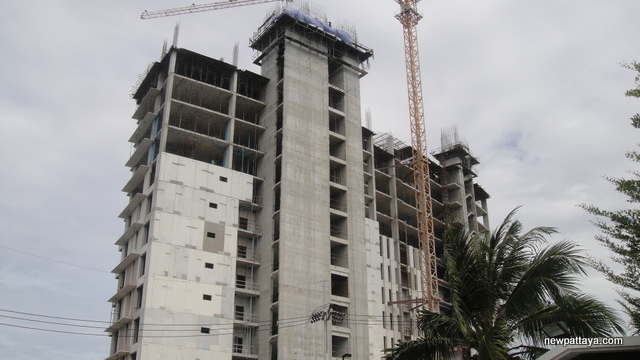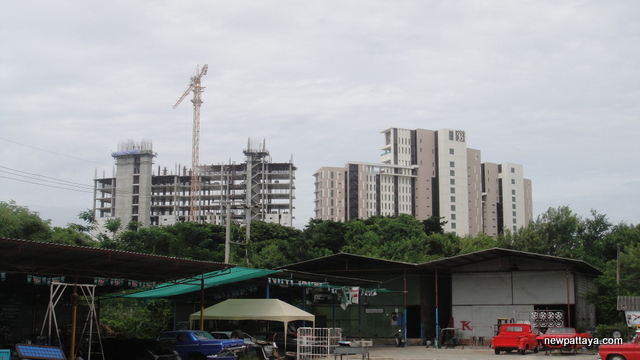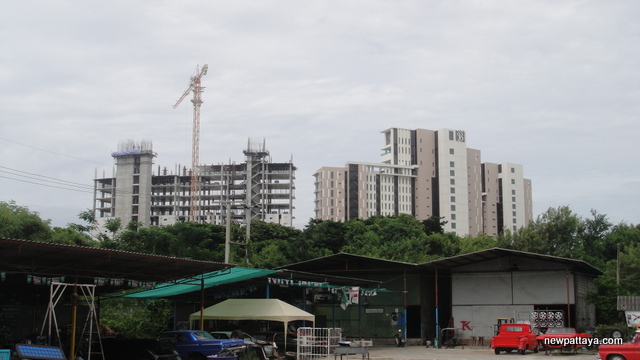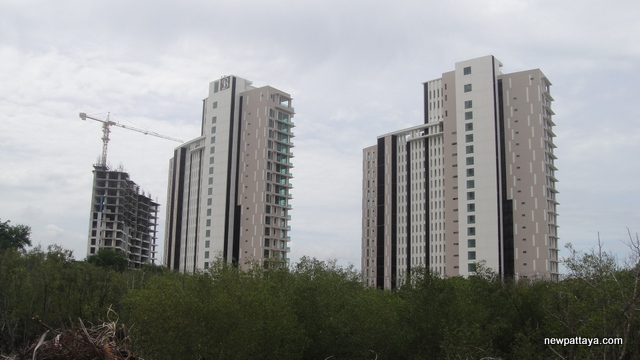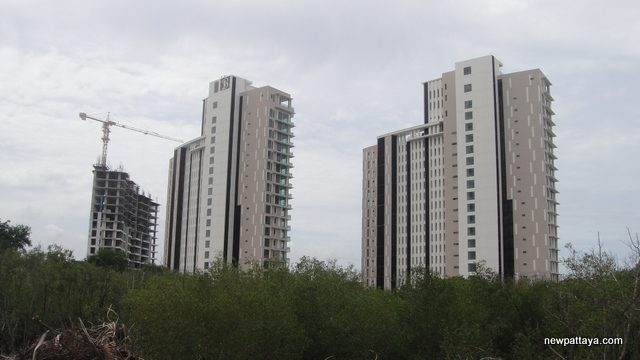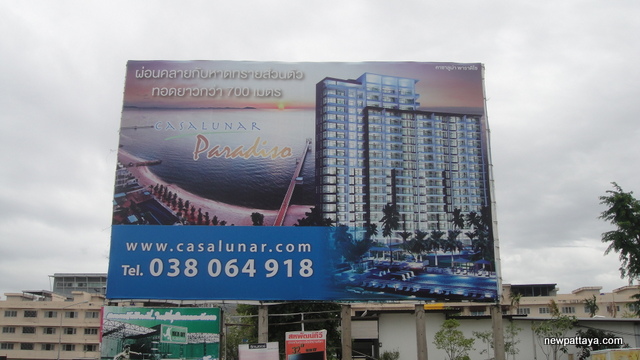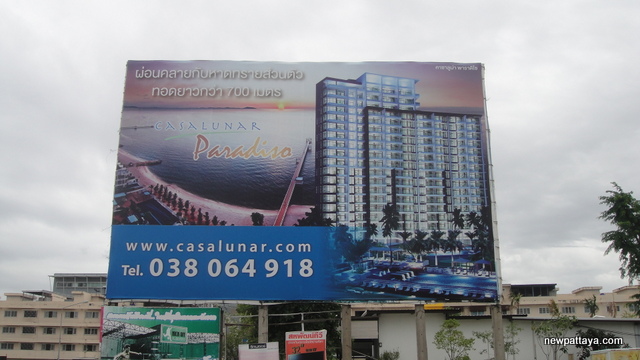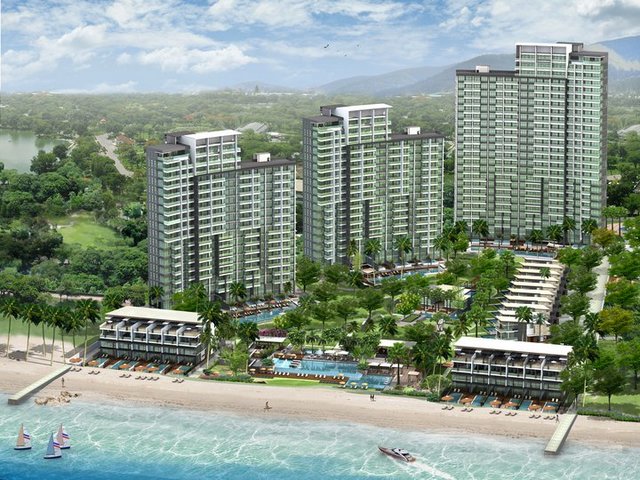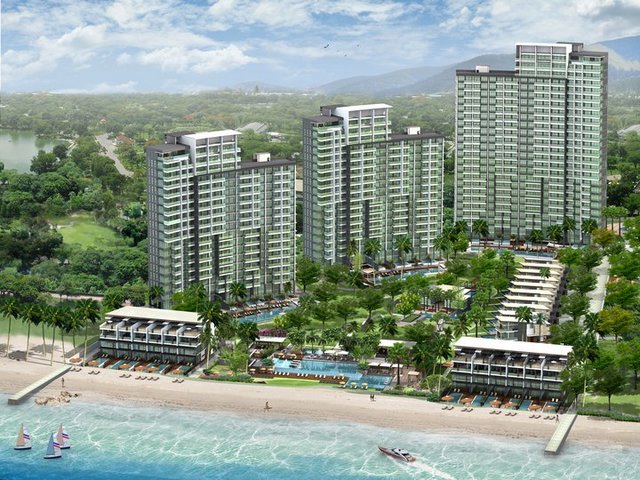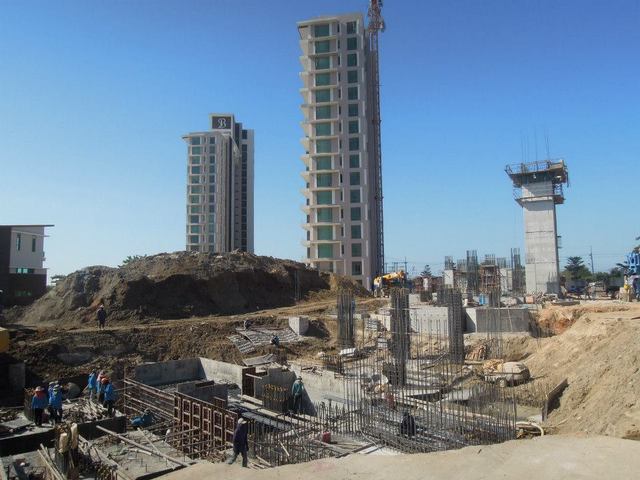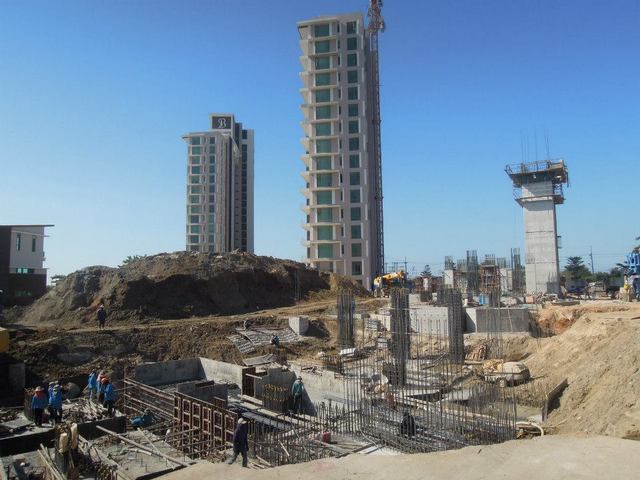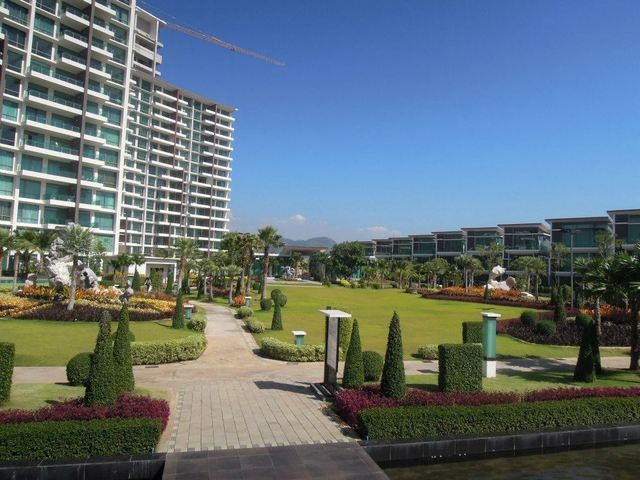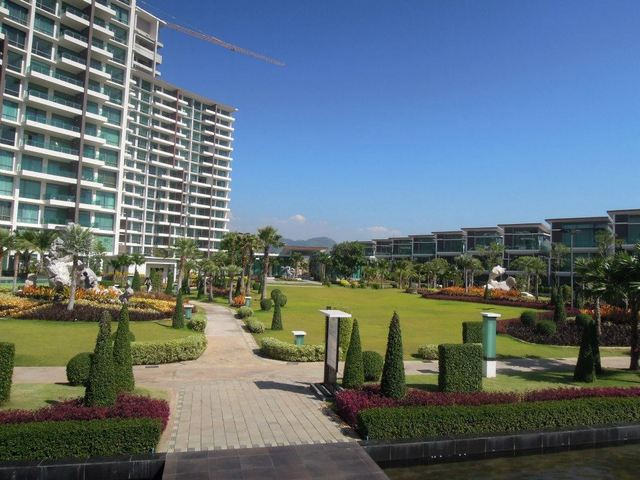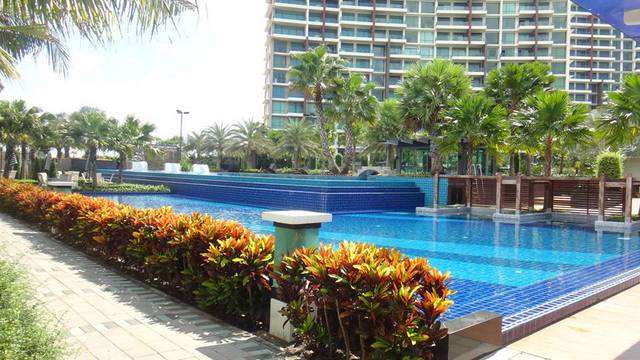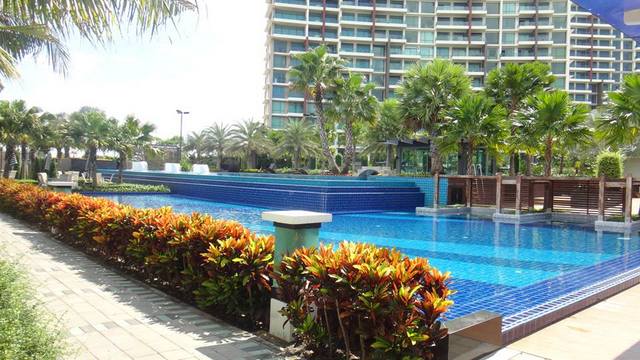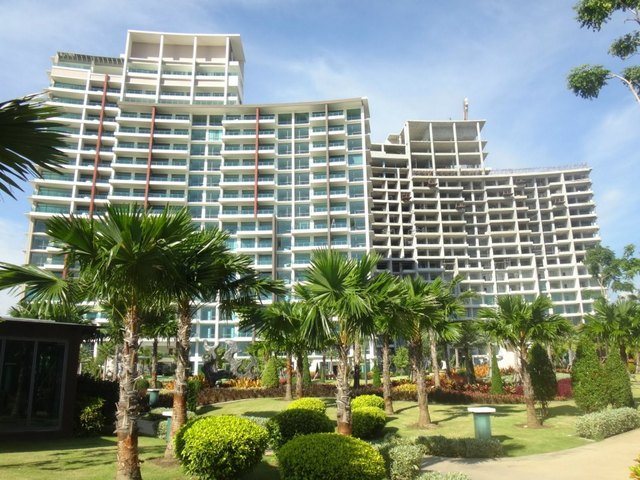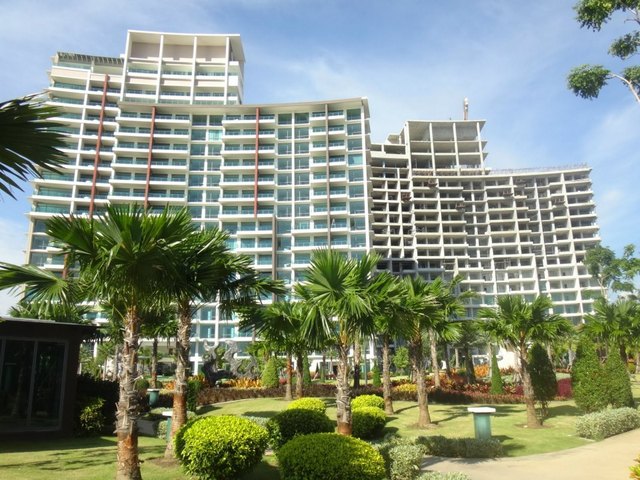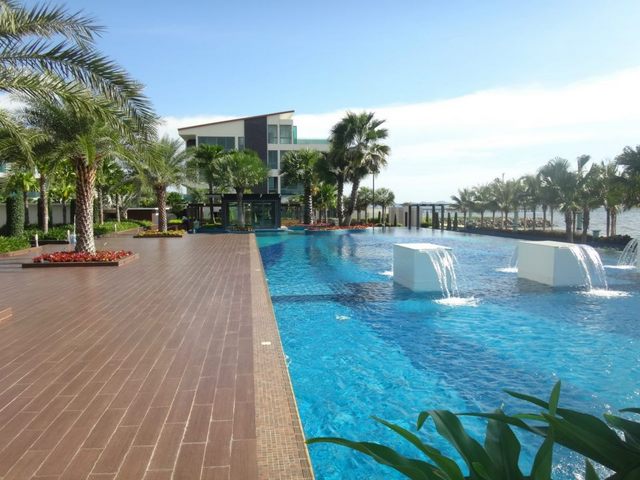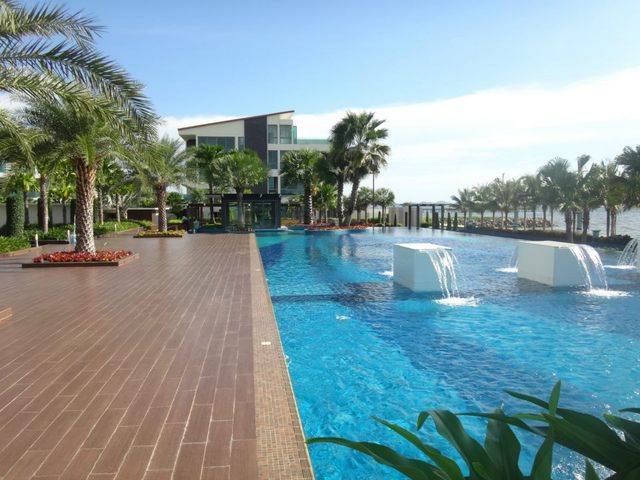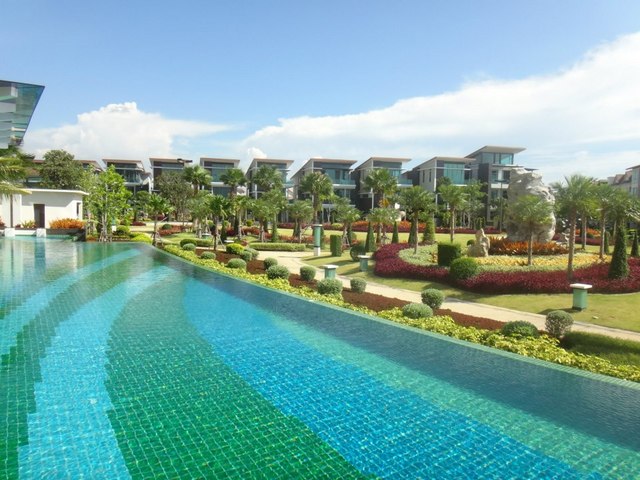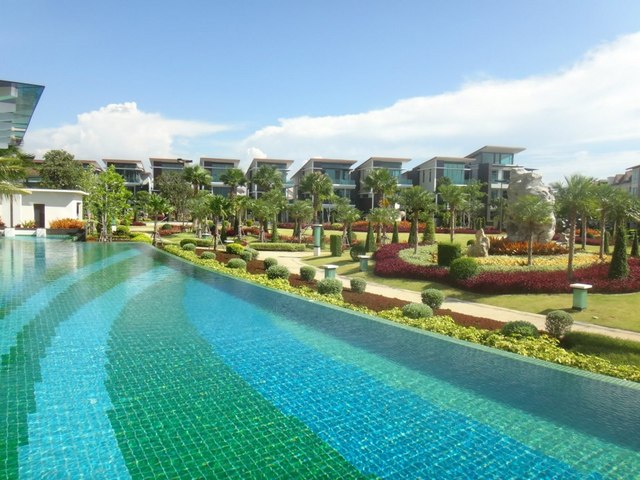 Would you like to support this website? Send funds to us using PayPal, send to secondtouch@hotmail.com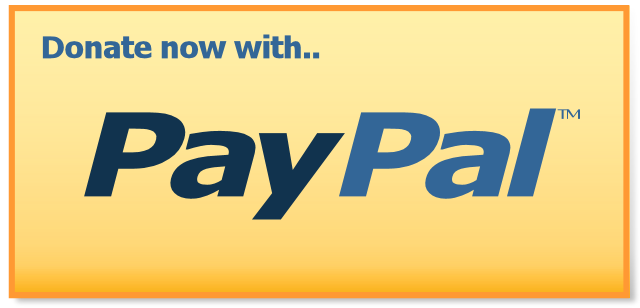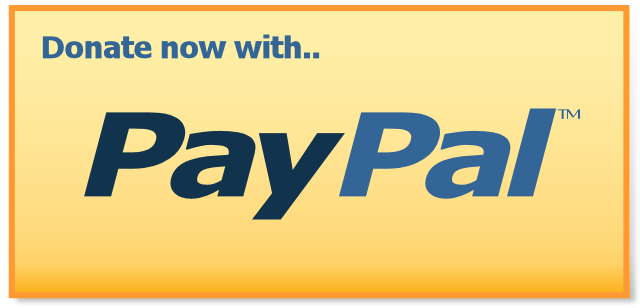 Want more information?