Skyline @ Orchard Boulevard is a 33-storey residential development by Far East Organization, the largest private property developer in Singapore. The development is designed by Fumihiko Maki, of Maki and Associates Tokyo, a Pritzker Architecture Prize winner. Amongst his award-winning works are Makuhari Messe in Chiba, Hillside Terrace Complex in Tokyo and Yerba Buena Center for the Arts in San Francisco.
There is a total of only 40 residences. Prices from 6 – 55 million S$. (152,000,000 THB – 1,400,000,000 THB)
Construction started in 2012 and the project was completed in 2015.
• Architectural design: Maki and Associates
• Far East Organization's official WEBSITE
• Far East Organization is on Wikipedia
FACILITIES:
• 25M Lap Pool
• Children's Pool
• Indoor Dining Pavilion
• Outdoor Dining Pavilion
• Sun Bathing Deck
• Lawn Garden
• Spa Suites with Jacuzzi
• Sauna
• Gymnasium
• Pool Cabanas
• Outdoor Fitness Terrace
Related story:
Published 5 October 2016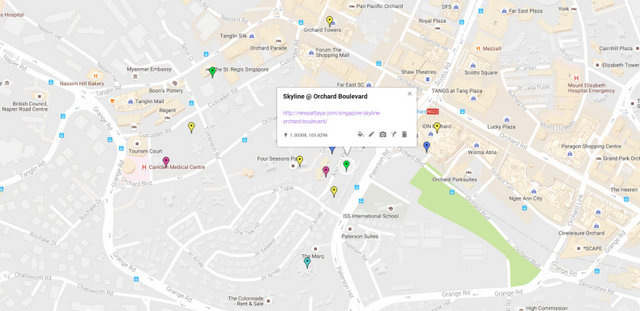 Want more information? Contact us on FACEBOOK