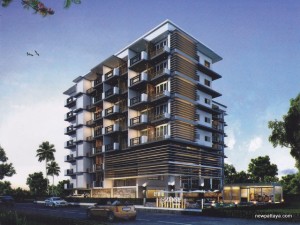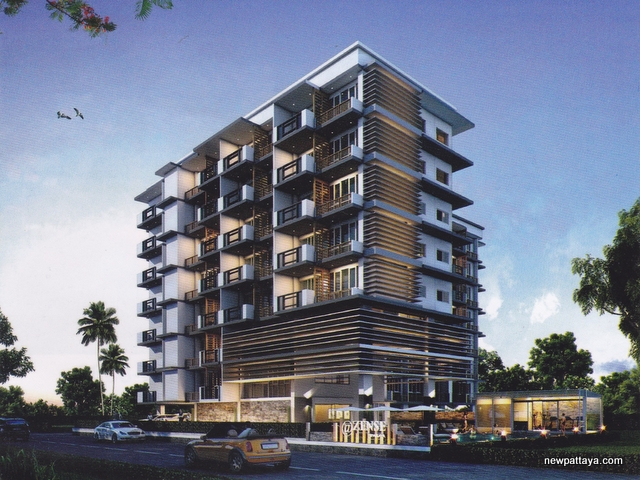 @ Zense Condominium Pattaya is a new 8-storey residential project located in South Pattaya Soi 17, not far from Eden Resort. There will be 80 units with three different room sizes, type A with a size of 40 sqm, type B with a size of 45 sqm and type C with a size of 58 sqm.
And now, dear reader, prepare yourself for the deal of a lifetime, you can get a 40 sqm unit for only 1.4 MB without furniture. If you prefer a unit that has furniture included the price is 1.56 MB. And you can get a large unit with a size of 58 sqm for only 2.4 MB. Prices from only 35.000 baht per square meter.
Everything looks nice, I am surprised somebody can build at these prices in a relatively central location. The project will be completed in 2014.
The developer is of Thai nationality, that is all I know.
Published 16 June 2013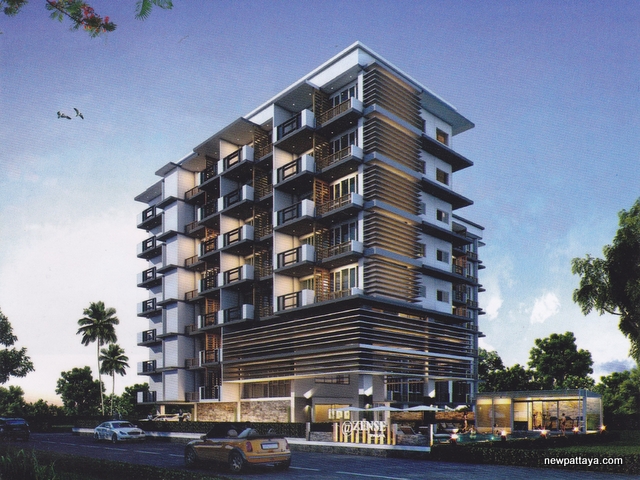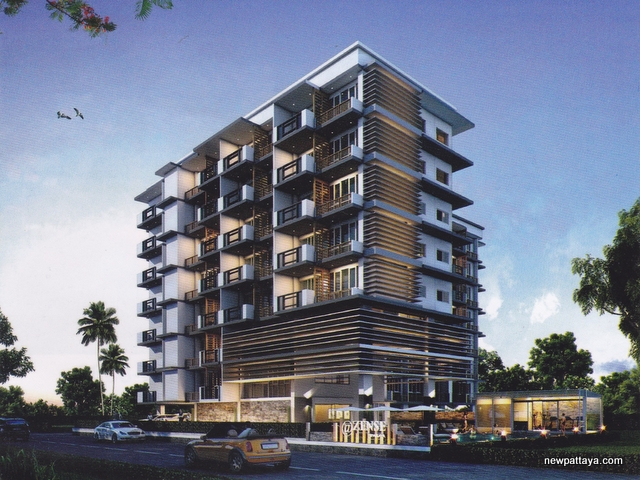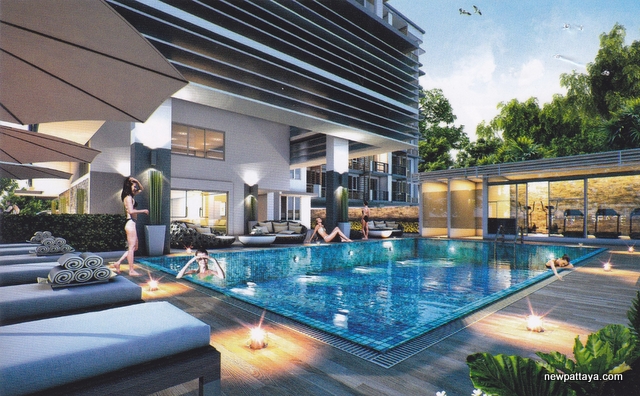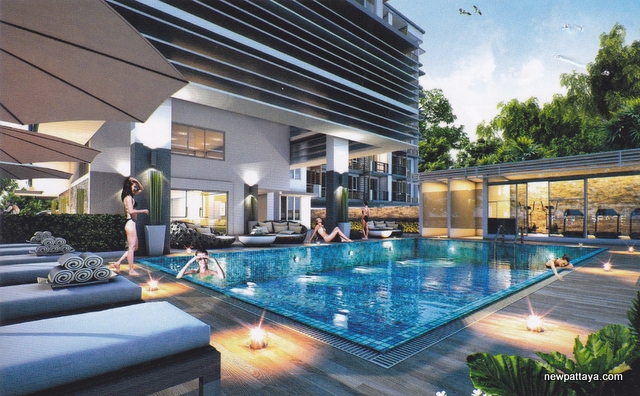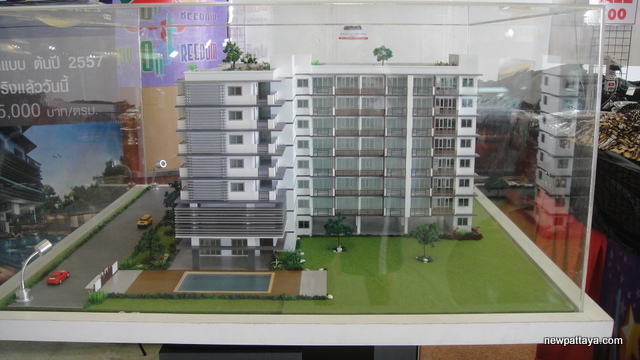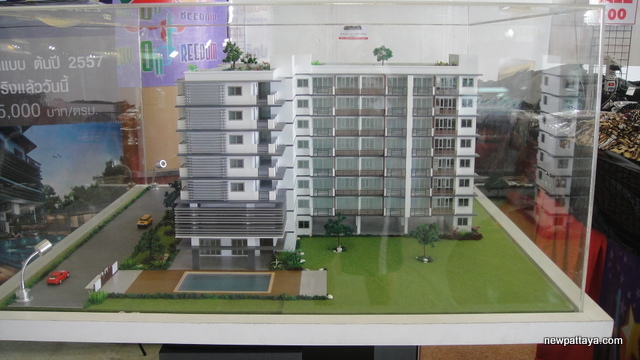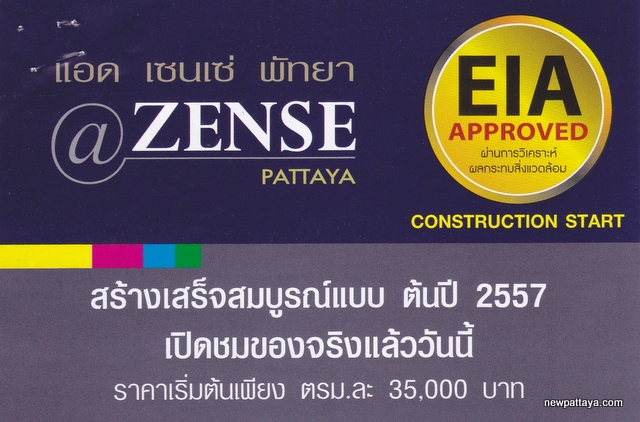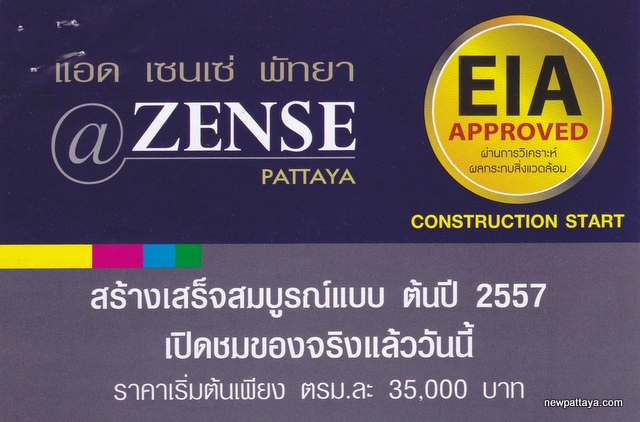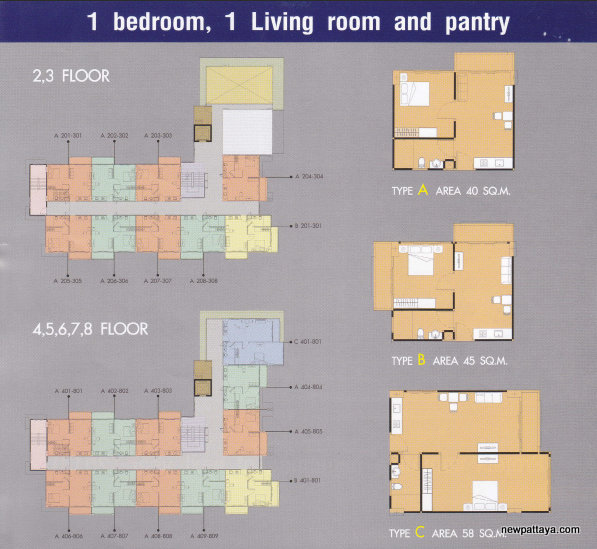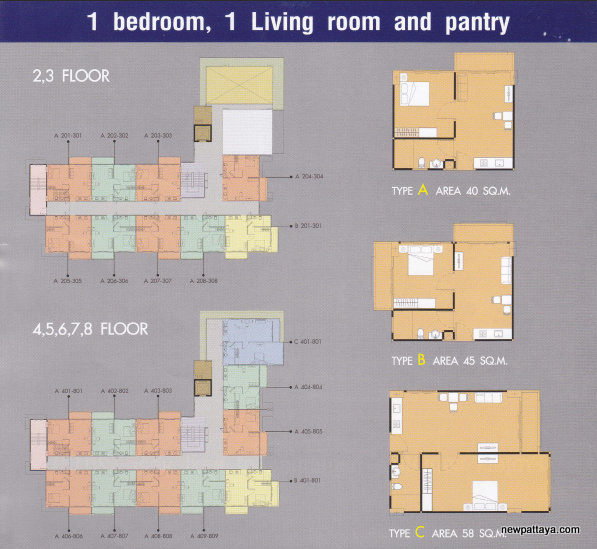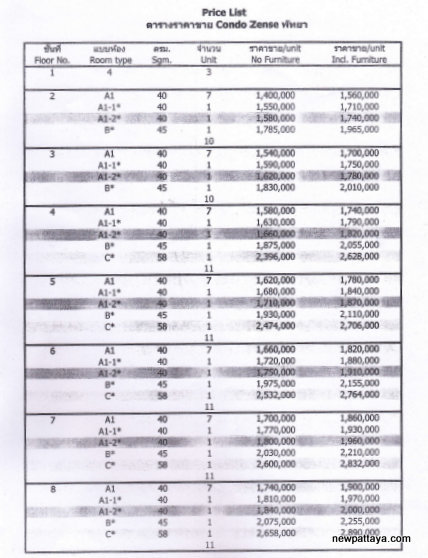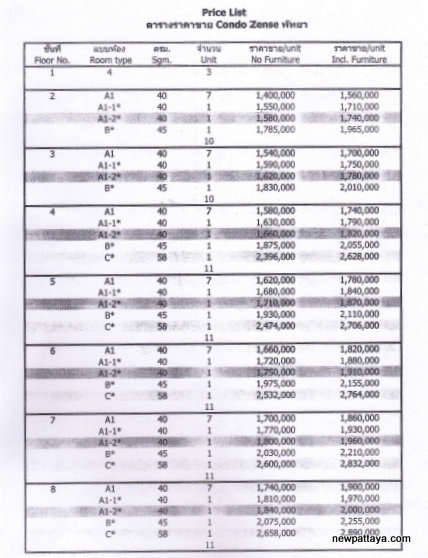 A photo from October 2012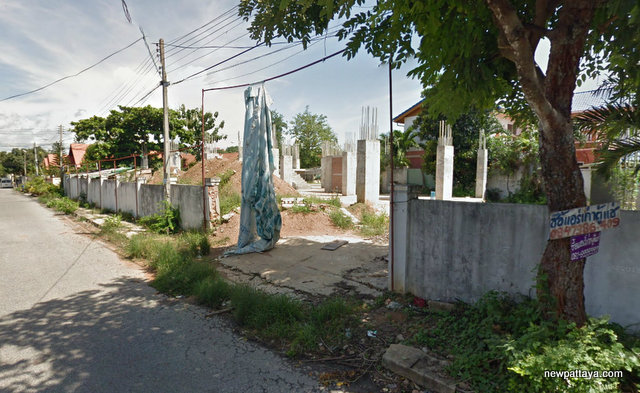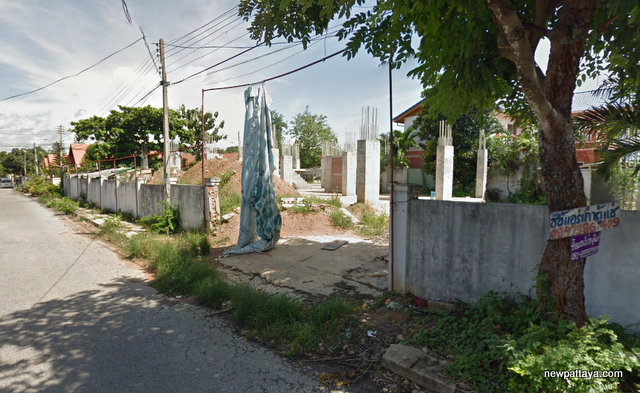 Some photos taken 17 June 2013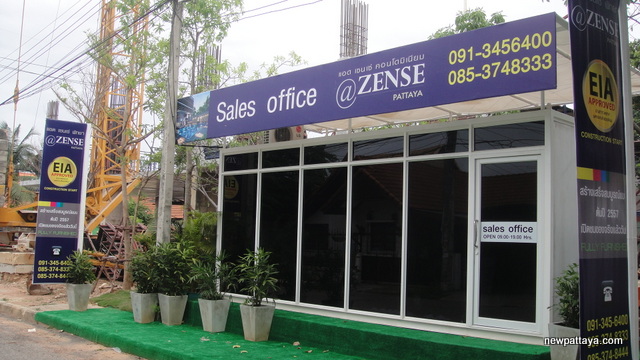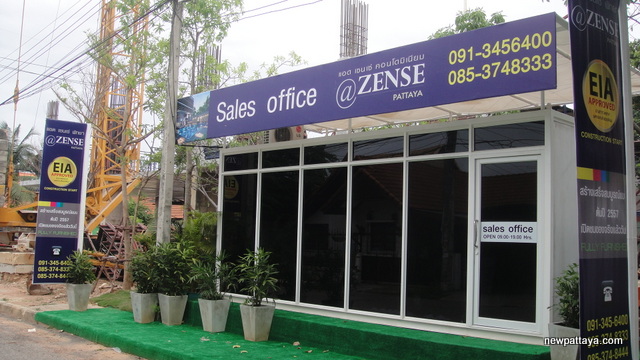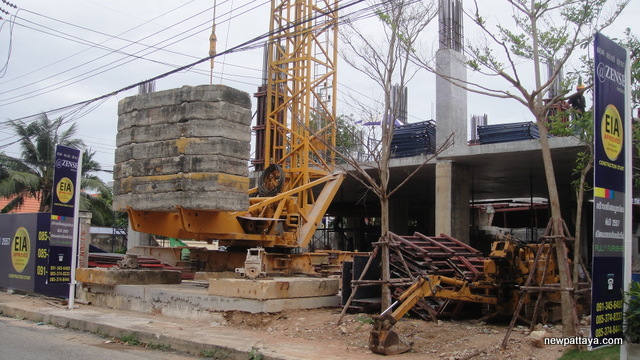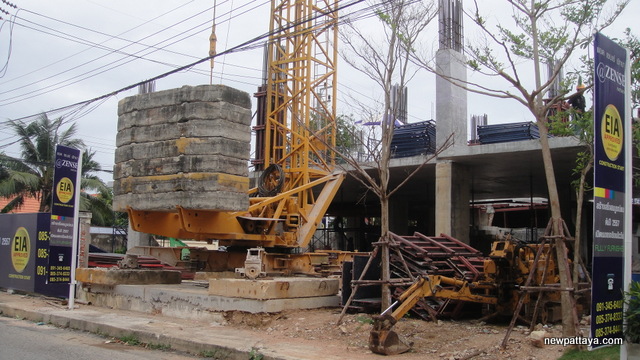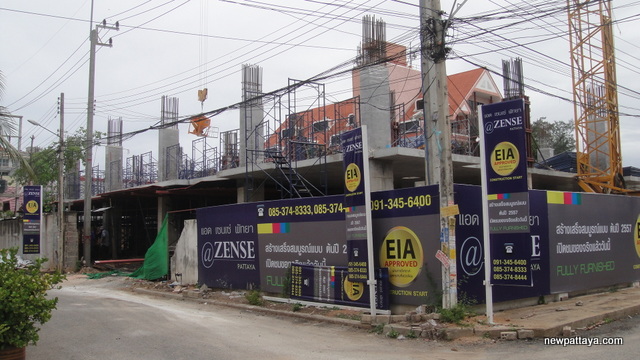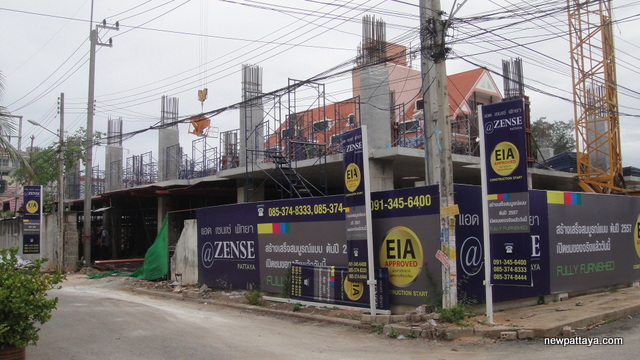 Want more information?