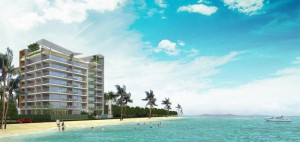 Water's Edge condominium is an 8-storey development by Powerhouse Development Co.,Ltd. Water's Edge is located in Na Jomtien in a part of Pattaya that I simply just love. This is true beachfront living – a few steps out of the building and you are on the beach. There are severel reasons why this is an outstanding development but first, and most importantly, is probably the location. Since this is a beachfront development there will of course be panoramic ocean views.
Water's Edge will feature only 35 exclusive units – this is what is called a boutique beachfront condominium. Units vary in size from 37.5 sqm to 89.5 sqm. Water's Edge has prices starting from only 69.999 Baht per square meter and that makes it one of the best value for money beachfront properties in all of Pattaya. 50 meters down the street you will find Viewtalay Sands that is an 7-storey development and there is also another nearby beautiful condo development called Pine Shores Jomtien Beach with only 12 units and a bit further inland you will find the villa development Viewtalay Marina.
The amenities include an infinity edge swimming pool and underground parking.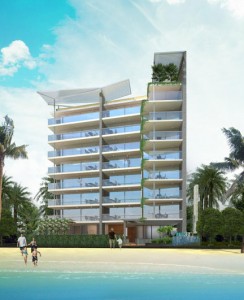 The building contractor is VKK, Vorakit Construction and East Indies Living Co., Ltd. is responsible for the interior design.
I am personally very fond of Koh Samet island that is one of my favourite places here in Thailand. The coastal area around Water's Edge actually reminds me about Koh Samet – you will find cosy restaurants and bars on the beach. The place has that unique island feel that most people love. In an increasingly crowded Pattaya it is rare to find that kind of resort style living by the beach. The whole area is dominated by the Pinnacle Resort Jomtien, a large resort that is very popular among Russian tourists. Let's face it, the Russians are everywhere – well, let me correct that, almost everywhere, for some reason unknown to me they don't visit Hua Hin (yet). Next to Pinnacle Resort you will find The Glass House that is a beachfront Restaurant & Bar. A bit further down the beach you will find The View Beach Bar & Restaurant.
Powerhouse, that name may sound familiar to some of you and the reason for that is that Powerhouse Properties is a well known real estate agency with branches in both Bangkok and Pattaya. Powerhouse Properties has a sister company called Powerhouse Development Co., Ltd. – in other words a real estate company with a development arm, that makes sence since one must assume that real estate agents know what kind of location and property there is a demand for in the market.
Powerhouse Development has in December 2012 released information about their latest project called Skylight Jomtien.
You can visit the showroom at the Powerhouse office on the corner of Jomtien Second Road and Jomtien Beach Road soi 5.
Construction has started October 2012 and the project is scheduled for completion in 2014.
This is the kind of place I personally would like to live in so I have no choise but to recommend this development – actually I highly recommend it and I would not be surprised if it were to receive a property award or two.
• Water's Edge is on FACEBOOK
Published 9 December 2012.
The picture below is dated 13 August 2012.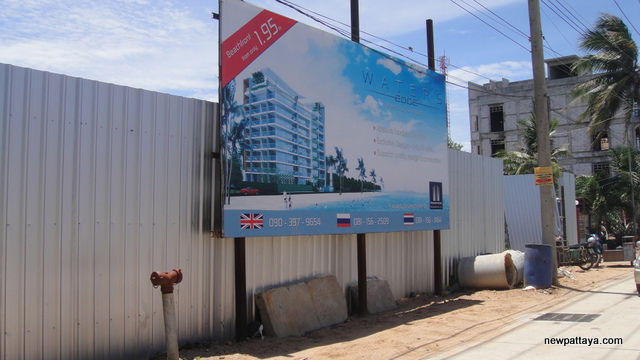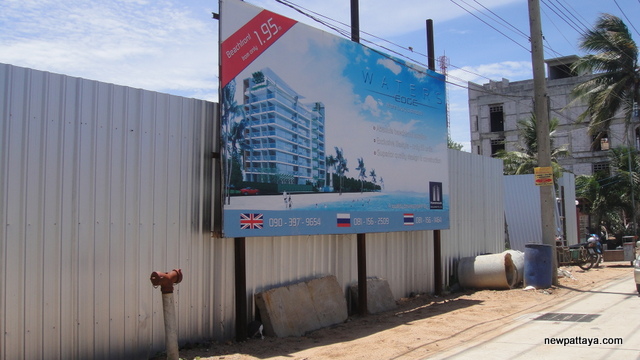 Below you will find two pictures dated 8 December 2012. It is clear that construction has started.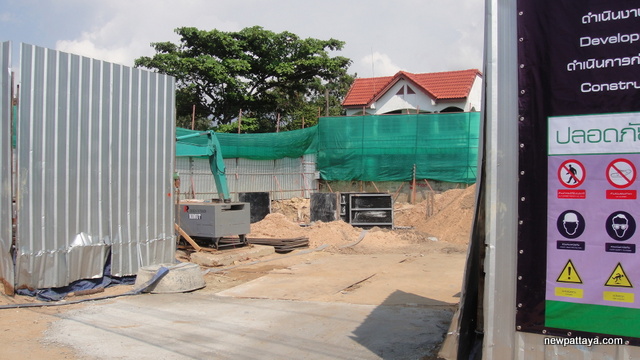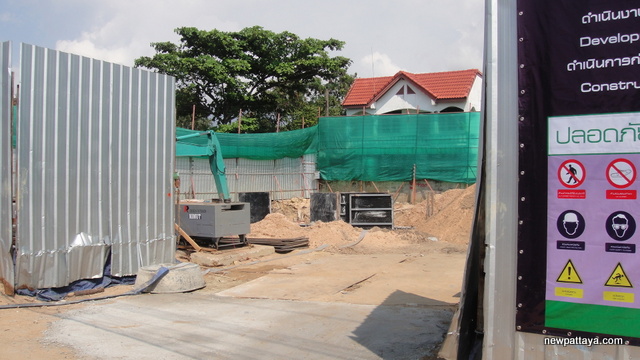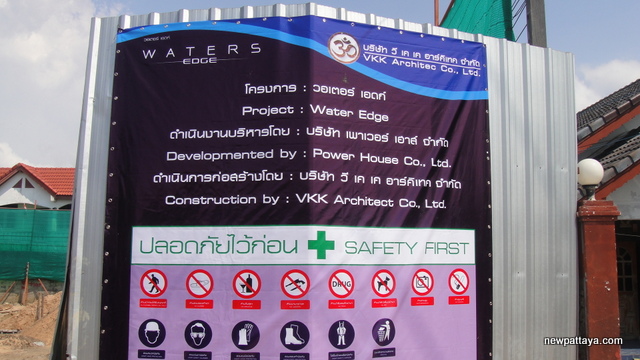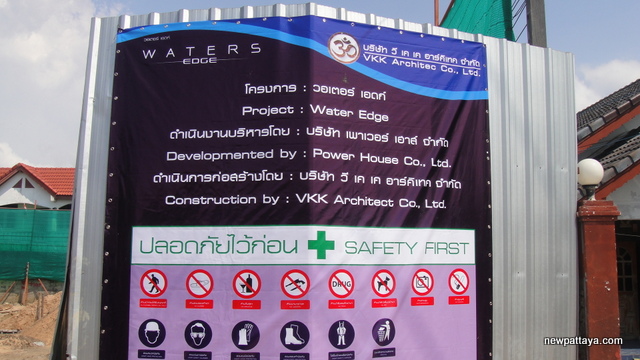 The picture below is dated 20 August 2012. Showroom and sales office on Second Road in Jomtien.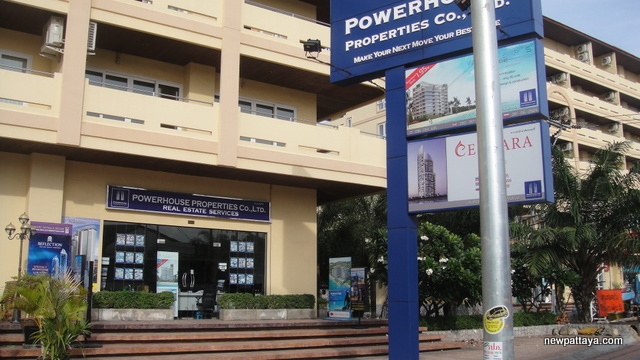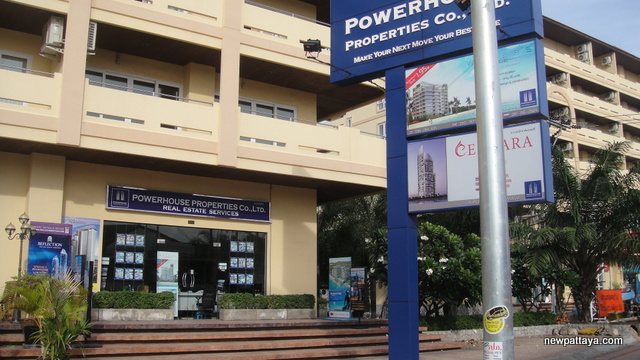 A few pics dated 15 December 2012.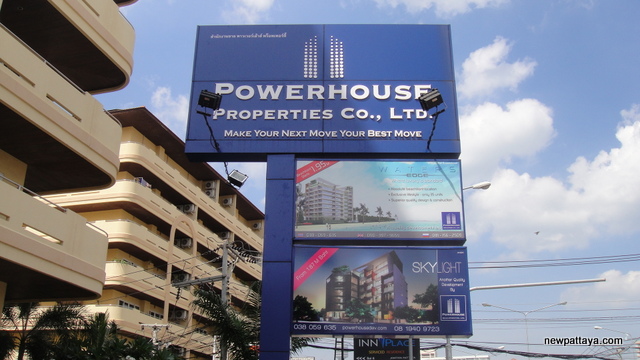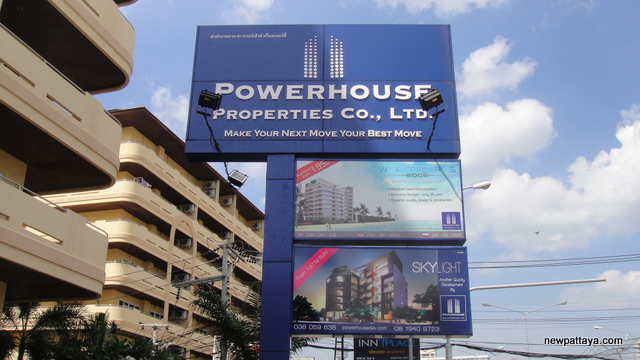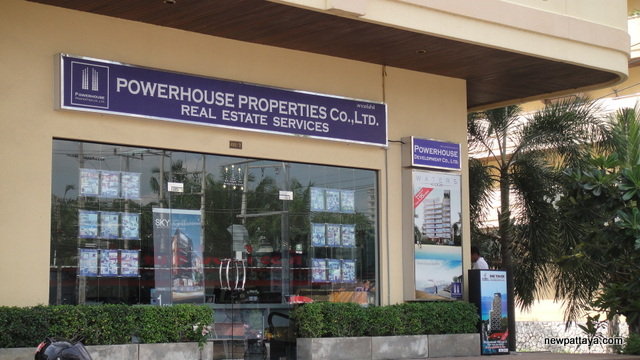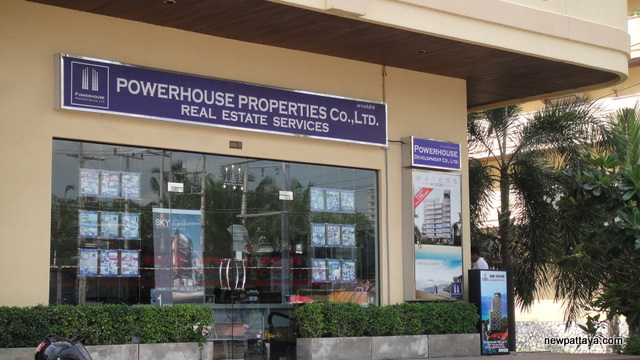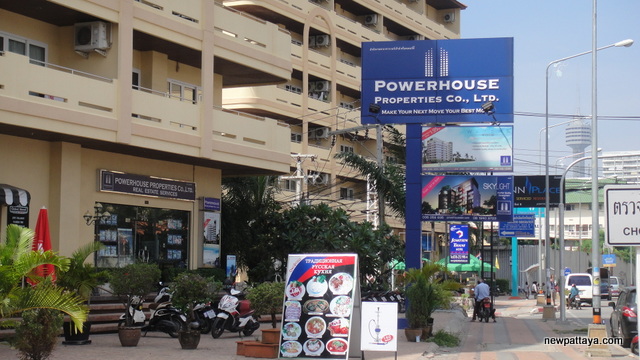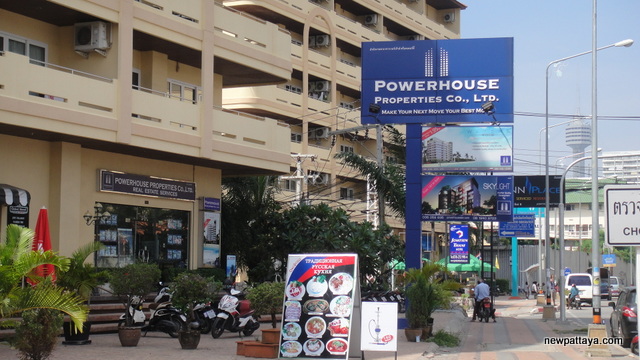 A photo taken 26 December 2013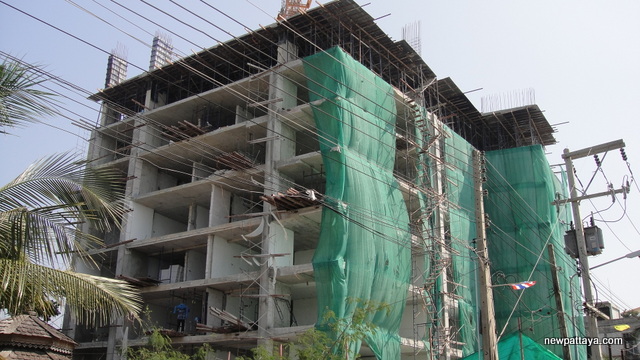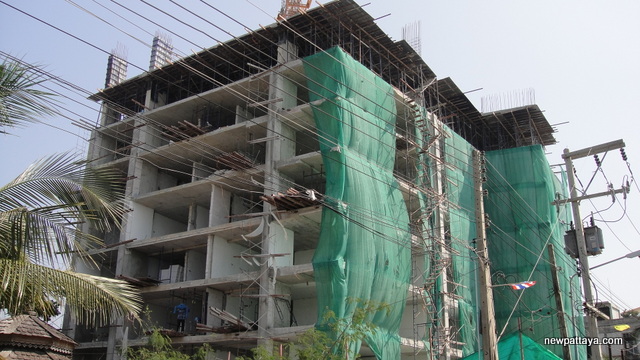 Want more information?