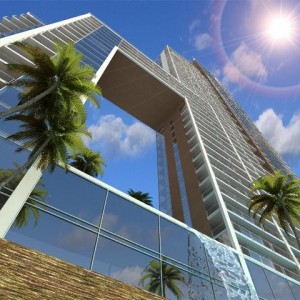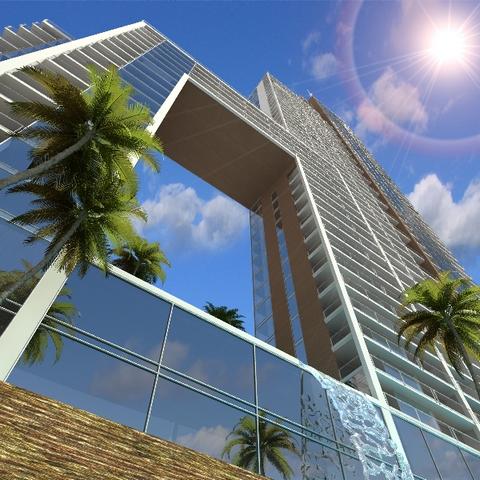 Waterfront Suites & Residences in Pattaya or Waterfront Condominium at Bali Hai Pier is a joint project by Tulip Group Thailand and Red Sea Group which is an investment company operating primarily through holdings and development projects. Red Sea Group own Park Plaza Hotels Europe and the group was founded by Eli Papouchado, indeed a very important person in the hotel business.
Waterfront Condominium will be a 50 or 53-story tower (not sure how many floors) located at Bali Hai Pier in downtown Pattaya. The project will include a hotel with 100 rooms and there will be another 300 condominium units. Mr Papouchado has great faith in Mr Kobi Elbaz from Tulip Group that is a partner in the project and who is well known in Pattya for his involvement in various construction projects.
This is great news for Pattaya. The best news you can imagine. And the location? Probably the best location possible. Completion date? About 3 years time. For exact location please take a look at the map below.
In addition to this, Tulip Group also own, run and manage A & G Technology – a worldwide leader in aluminium and glass manufacturing with a 10,000 sqm production facility in Rayong, Thailand and have completed numerous projects not only in Thailand, but all over the World.
The Interior Design will possibly be led by Eyal Shoan and his studio Digital-Space.
Tulip Group have appointed DP11 Co., Ltd. as the Interior Decoration and Design for the hotel.
Projects Asia are the project managers, it is one of the largest project management companies in Thailand, and DLS – Davis Langdon & Seah Co., Ltd. – are their QS (Quantity Surveyor). If you wonder what a Quantity Surveyors job is, take a look here. Both ProjectsAsia and LangdonSeah are also involved with Tulip Group's Centara Grand Residence in Na Jomtien.
The main building contractor is the well known Lock-BUILD GROUP that we know so well from so many projects here in Pattaya and later in the process the local construction company VKK joined the project.
Published 10 May 2012
Take a look at the image of the lobby at Waterfront. Read about my thoughts about Tulip Group, click here.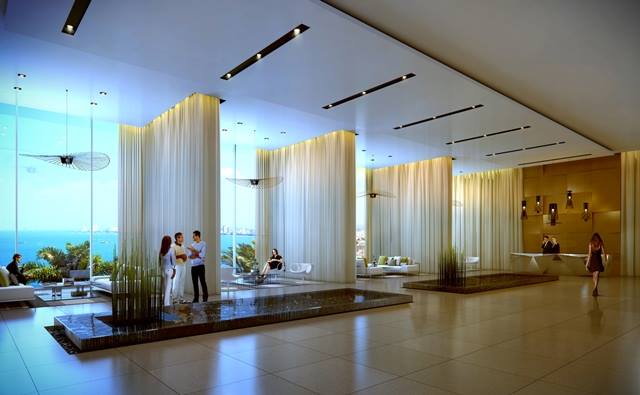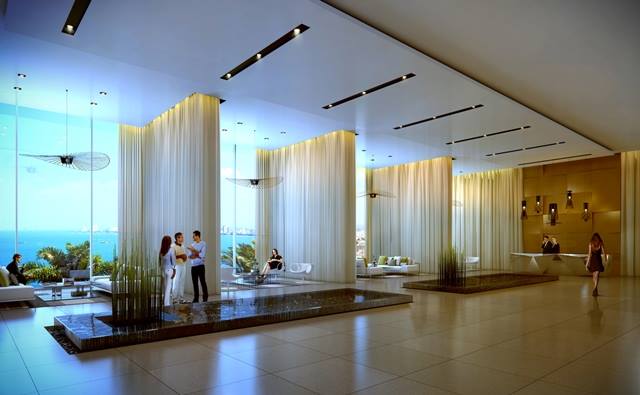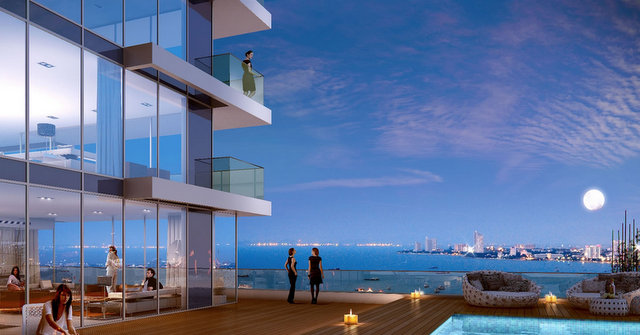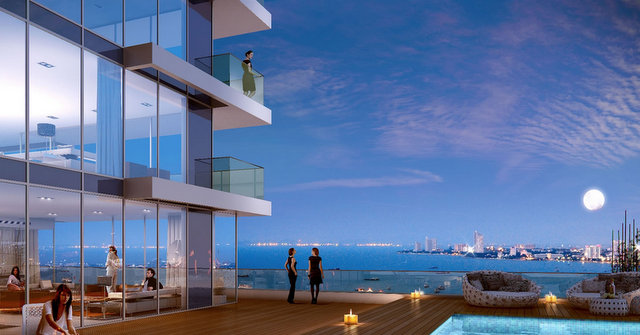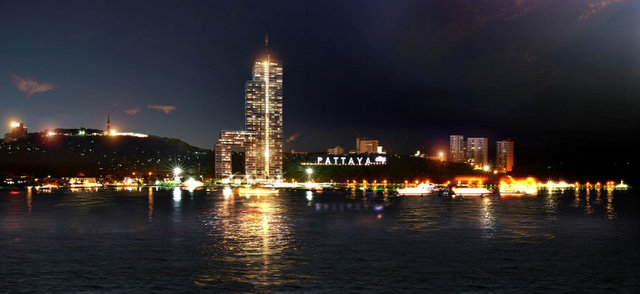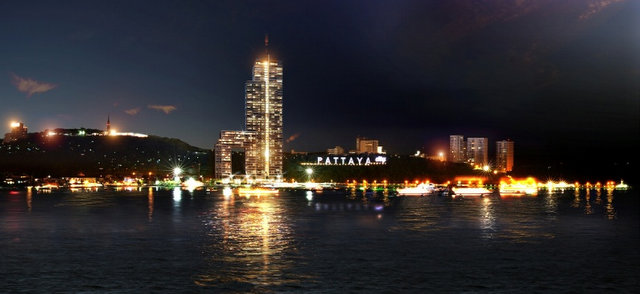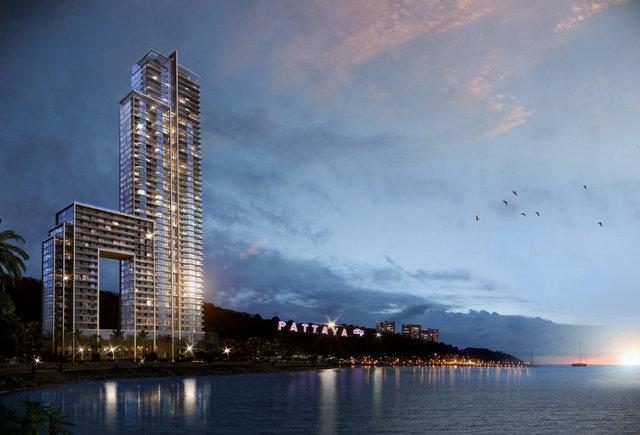 The picture below from the construction site is dated 10 May 2012.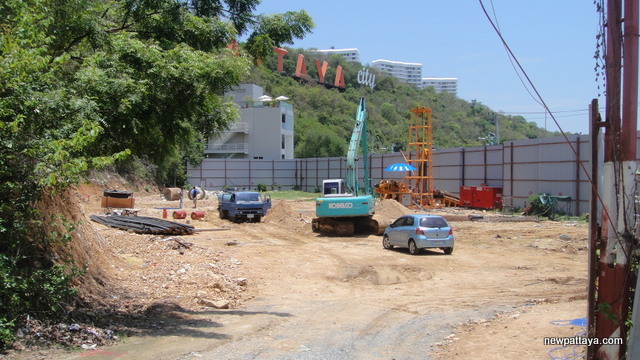 Here is another picture dated tuesday 26 June 2012. You will notice some activity at the construction site, the site is not crowded with workers but there is activity and that is always a good sign.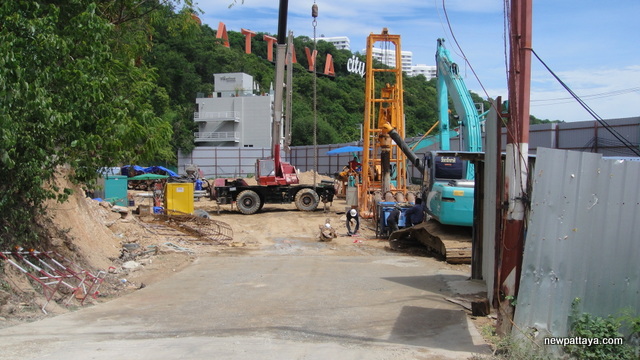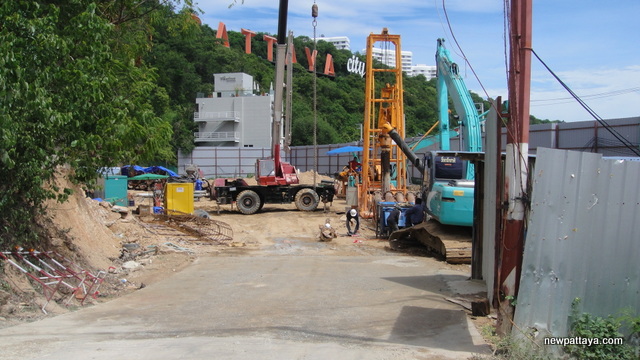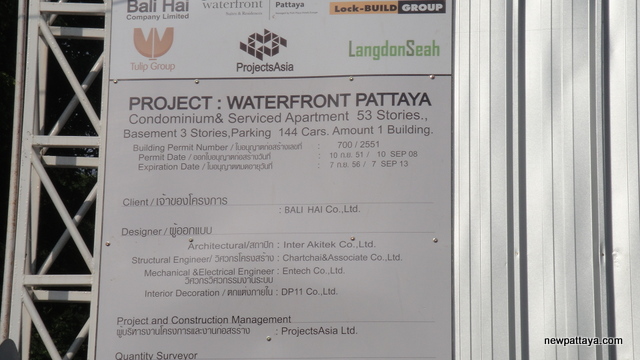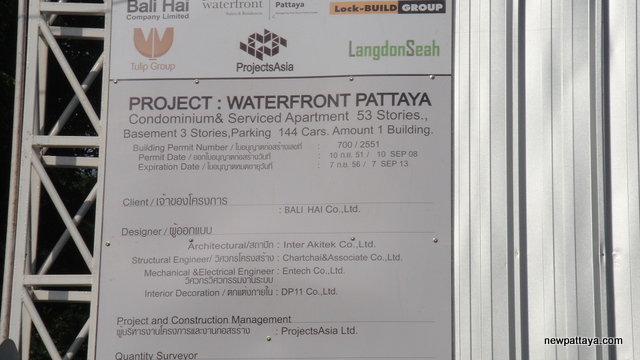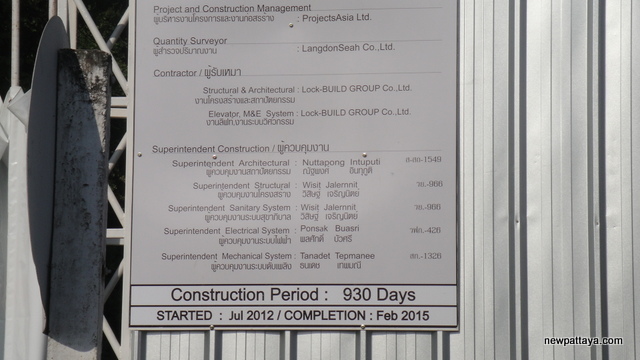 I noticed a peculiar thing on 20 november. The fence was gone, well partially gone, I asked myself why. Probably building a taller fence? I could walk in and see all that what was going on without getting dirt on my feets. There was a big hole and in that hole was a lot of water. Despite of having entered the dry season it has been raining almost every day recently so they were pumping the water out. I expect at least another 6 months must pass before there will be some of the really good stuff to look at. 6 months is a long time to wait especially since we go to Bali Hai pier almost every day.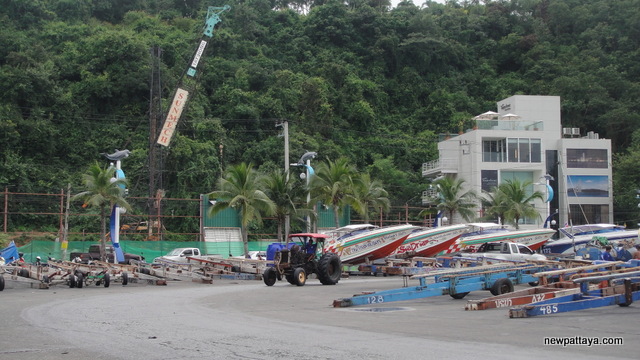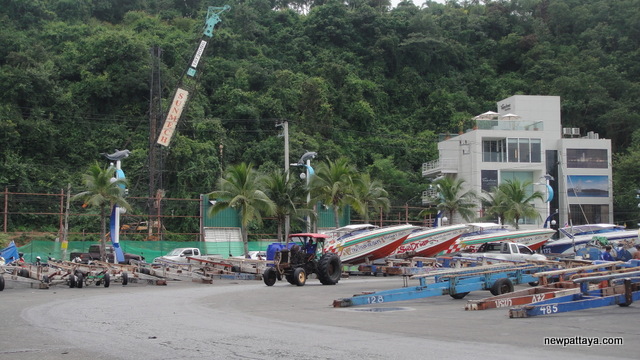 On 20 December 2012 the CEO of Tulip Group Kobi Elbaz announced that 2012 had resulted in a total of 620 sales for all of Tulip's projects, representing a value of 4.8 Billion Baht in signed sales contracts. Centara Grand is 50% sold, Centara Avenue is 95% sold, Waterfront is 70% sold and Golden Tulip Residence is 35% sold, that is 35% in just two months time.
2 January 2013 Tulip Group announced that the piling at Waterfront was completed.
23 January 2013 developer Tulip Group announced that it plans to launch 3 – 5 new projects in Pattaya. The projects will be hotels, mixed use condominiums, a serviced apartment and a new corporate head office.
The luxury property developer currently has 4 condominiums and 5 hotels under construction, all targeting the mid to high-end luxury sector and this business model is set to continue.
According to Vice President Jason Payne their business model is to build only in prime locations, with their target sector being 4 – 5 star luxury.
Tulip Group is currently working on projects with Centara Hotels & Resorts, Park Plaza Hotels Europe and Golden Tulip Hotels & Resorts, and the developer claims that they will be bringing even more 5-star brands to Pattaya.
14 march 2013: The good times are starting. Waterfront has started rising and this is when the fun really starts. The next 12 – 15 months will be very exciting. There will be a 50-storey structure here in the near future. This is the moment I have been waiting for. Just 6 months from now it is possible they will have reached the 20th floor and by then I will be standing out on the pier taking photos from a distance. Many people will be taking photographs of this building as it rises. Man, it is going to be big fun.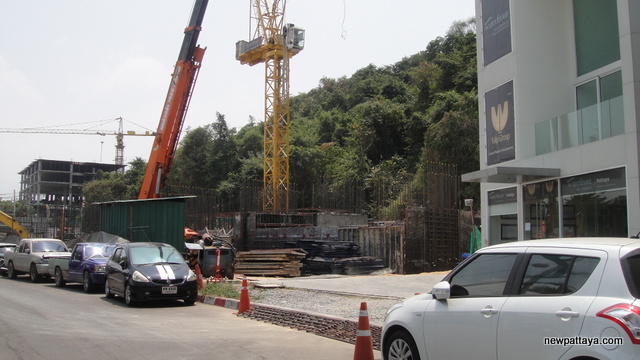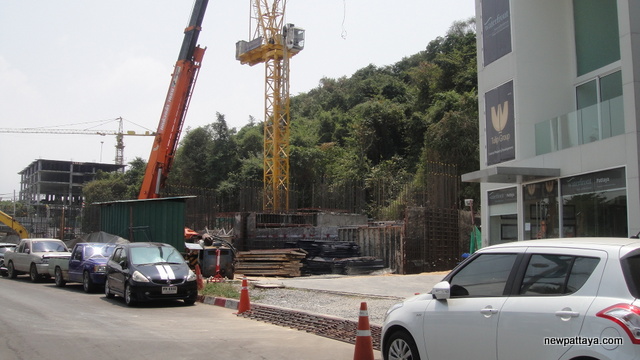 Ha ha ha, Tulip Group has got its logo on the crane. Normally that that privilege is reserved for the main building contractor. Very unusual but most people don't know that.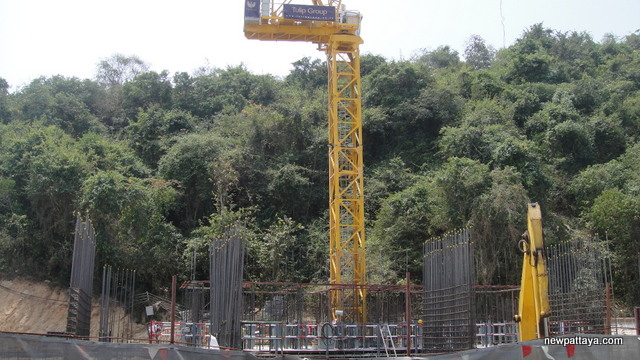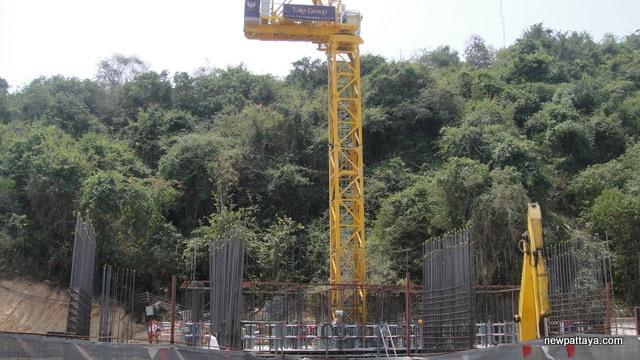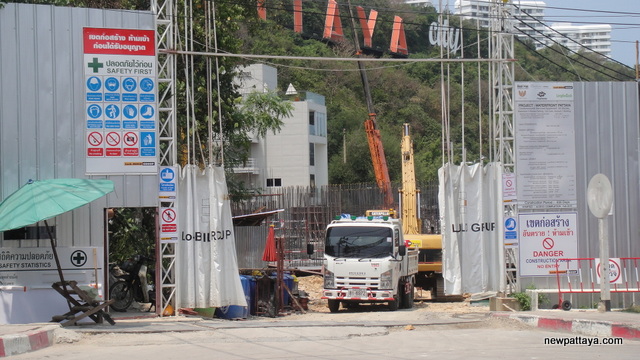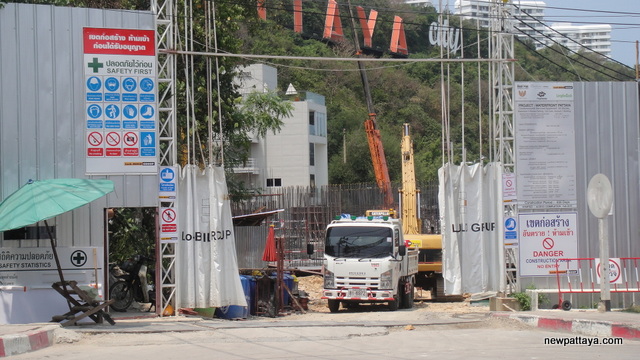 Back on the 1st of April, and boy, are we surprised to see what has happened. A shame I am too busy with projects in Bangkok to see what is going on in Pattaya.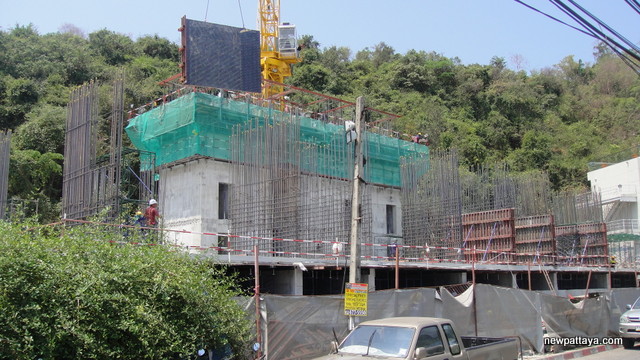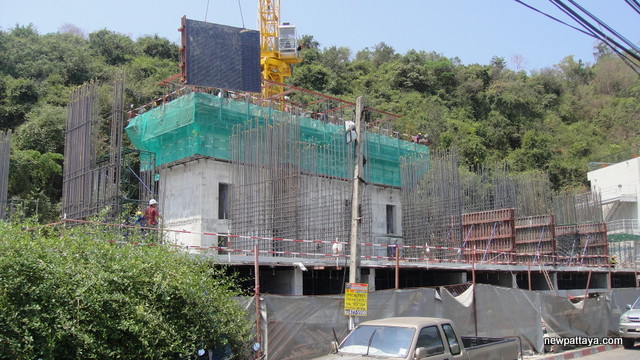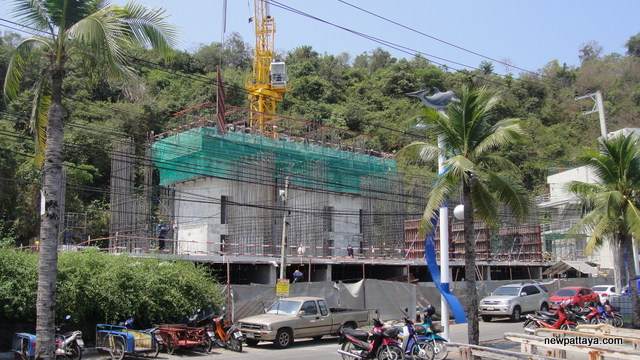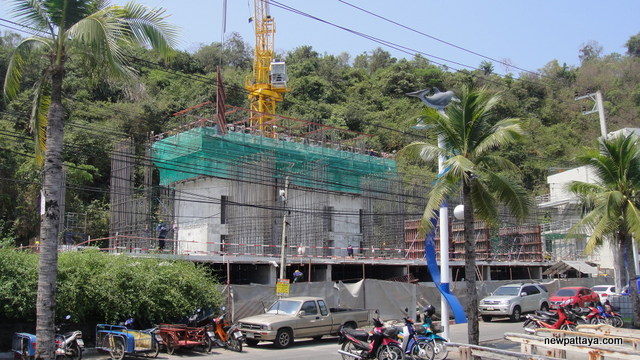 Is the building in the background a car park or a hotel? Just curious.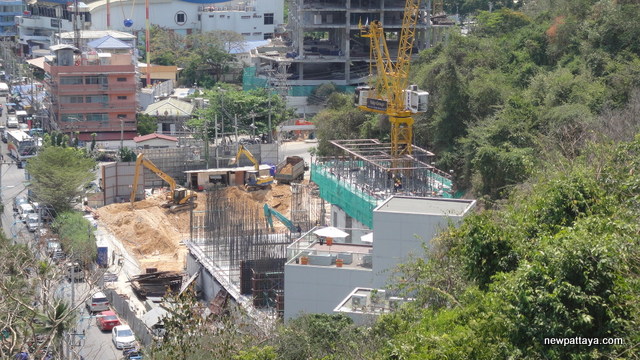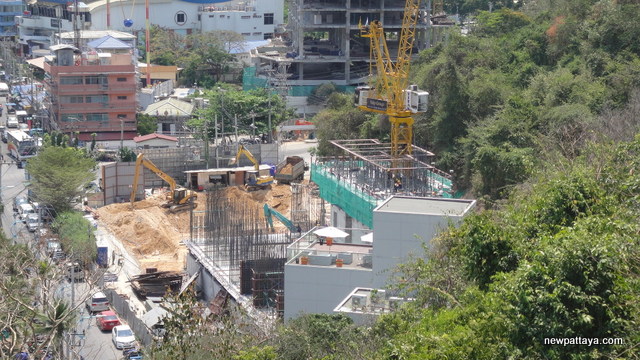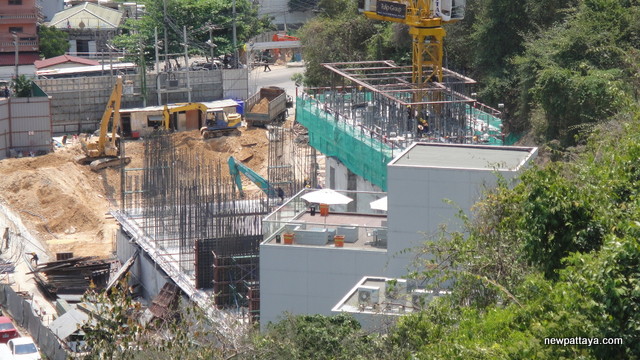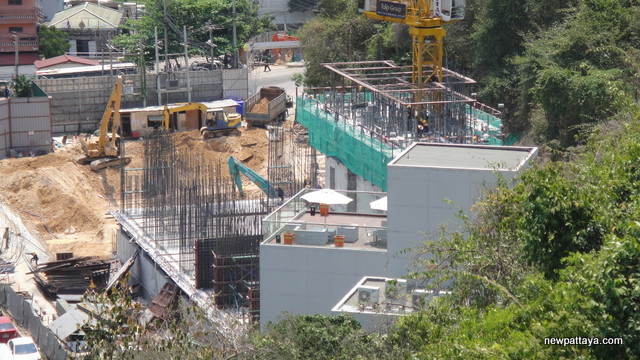 2 May 2013: Waterfront. The most important building in Pattaya in this decade. The whole world will be talking about it. Kobi did an amazing thing, he bought a project that was in trouble and turned it into a success. That takes courage, – don't you forget it!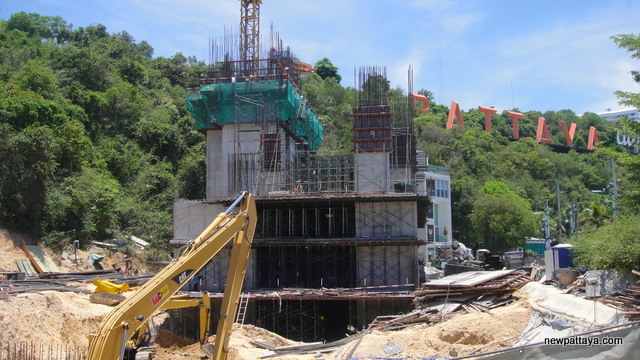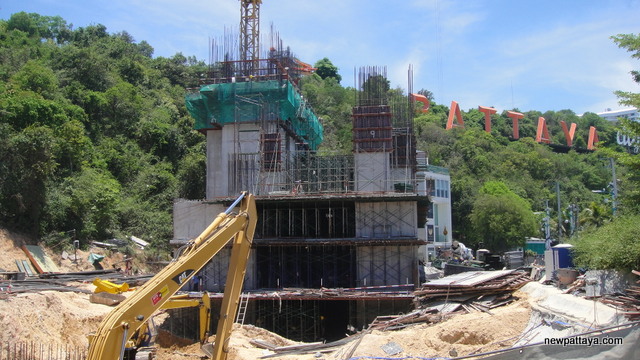 Some pics dated 13 may 2013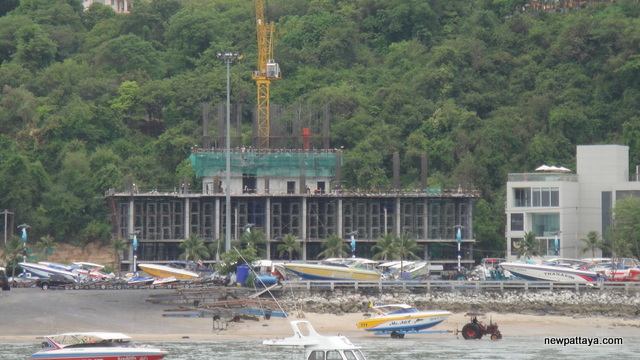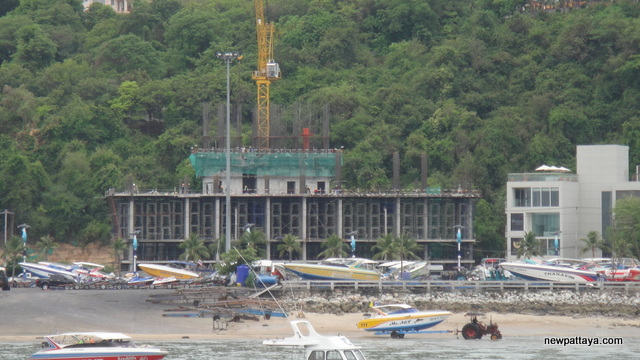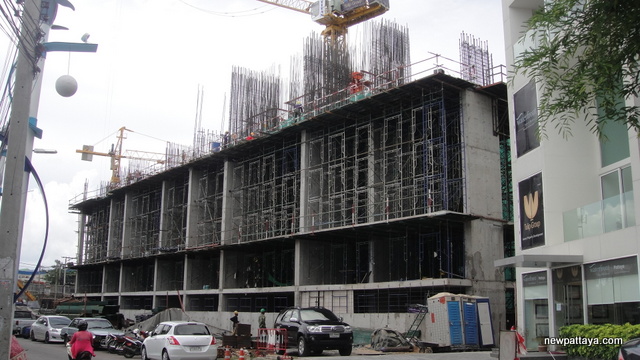 A picture taken 20 May 2013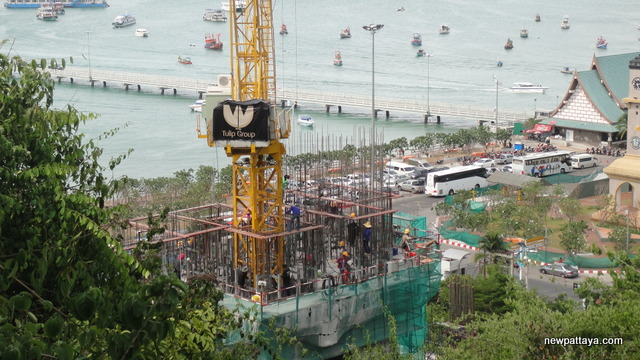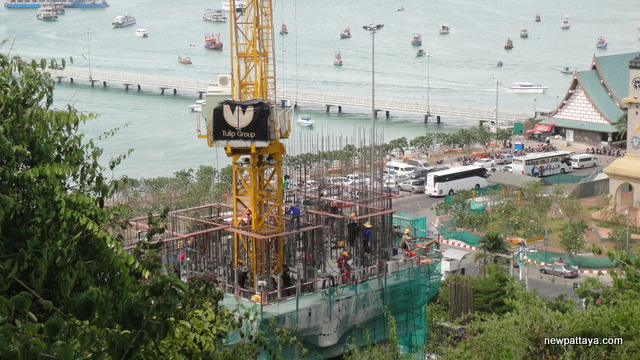 Some photos taken 17 June 2013. Right now Waterfront has reached a level that I personally find very exciting. For me, the best time is at present and during the next 6 months, not when they are about to top off the structure. The good stuff is happening right now. 2013 will be a fantastic year. I feel blessed that I am here to see the changes taking place, few have that opportunity.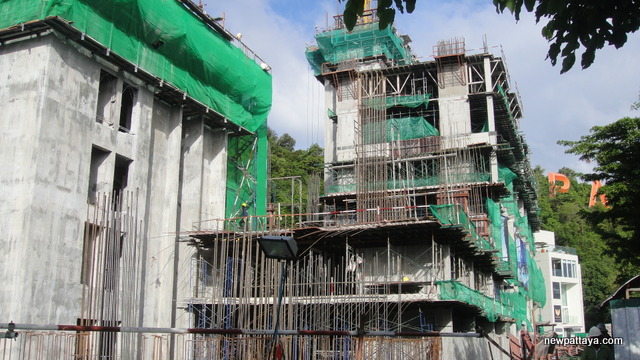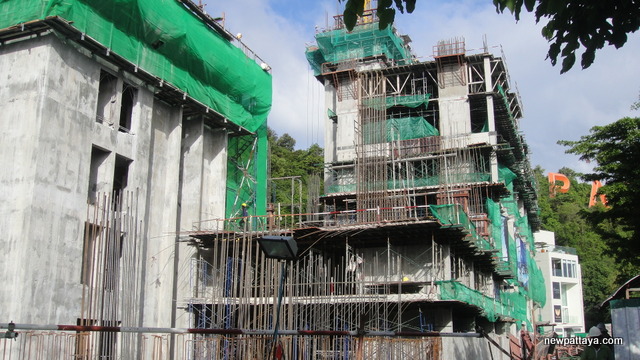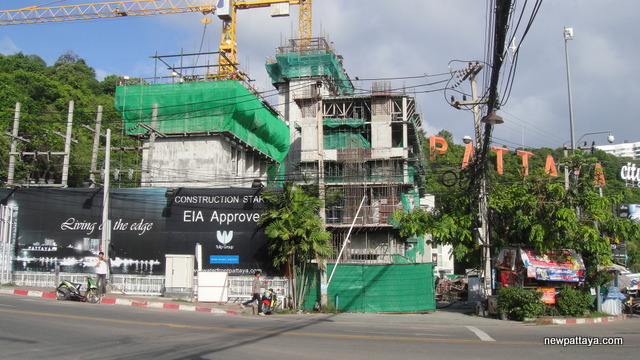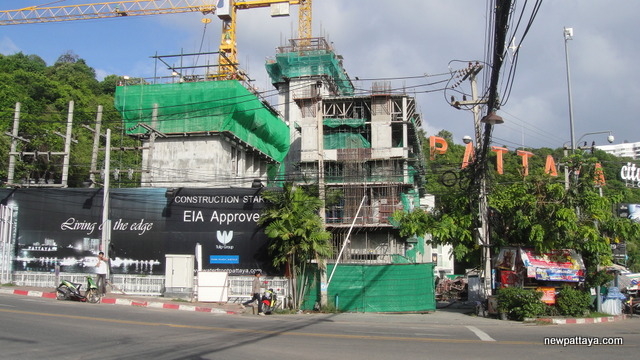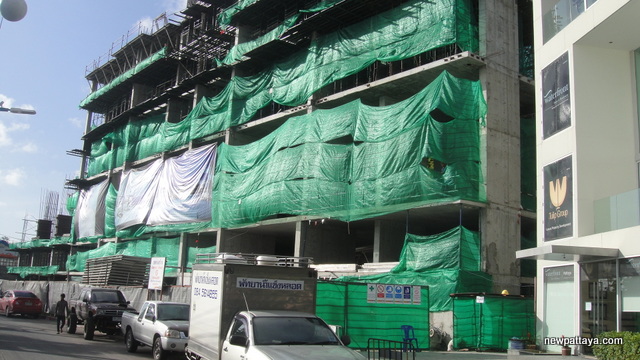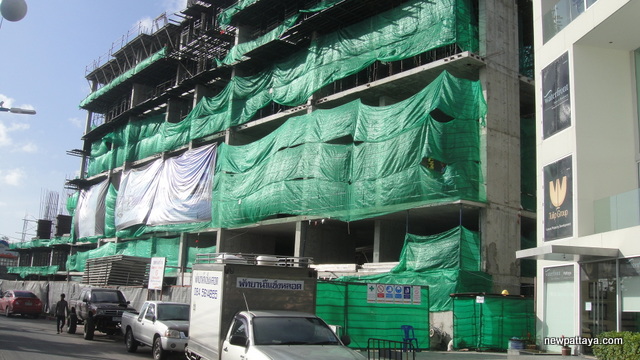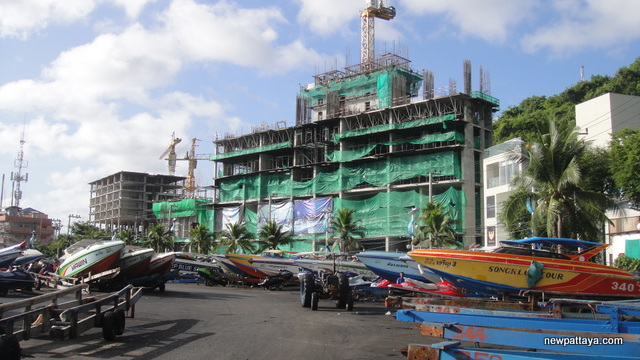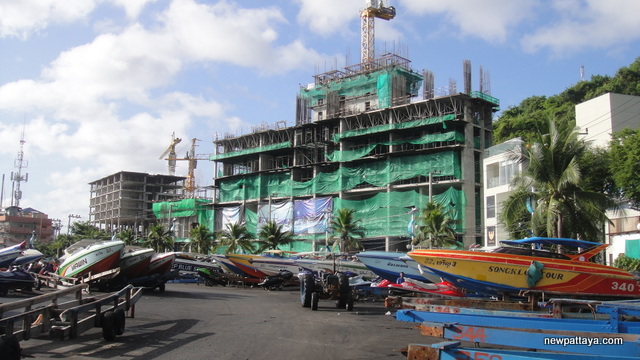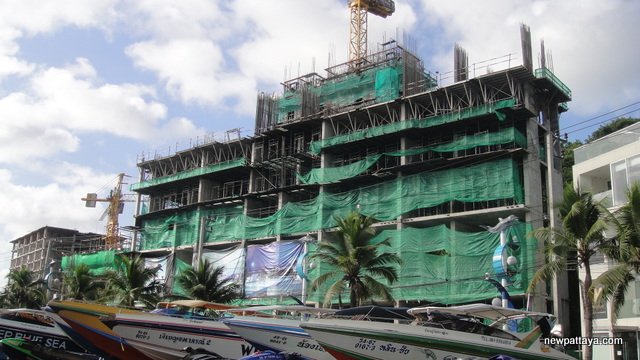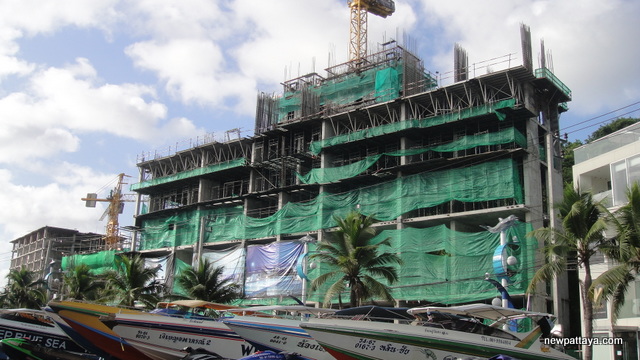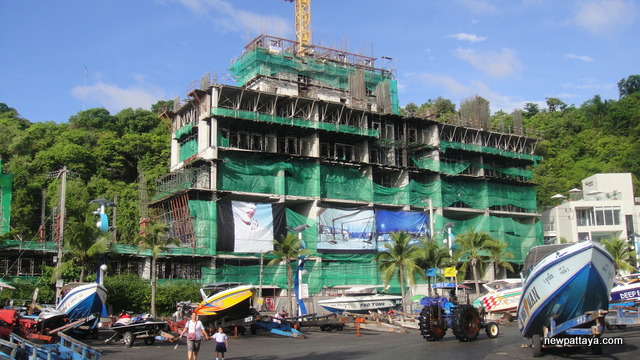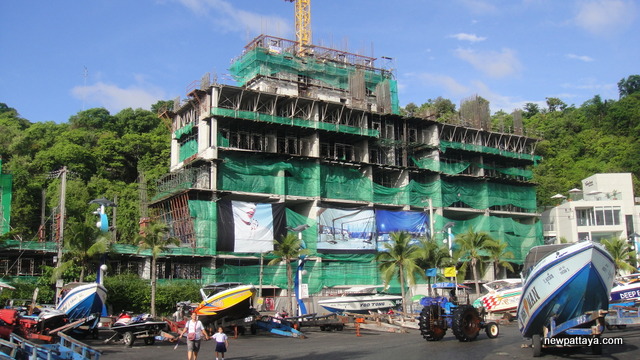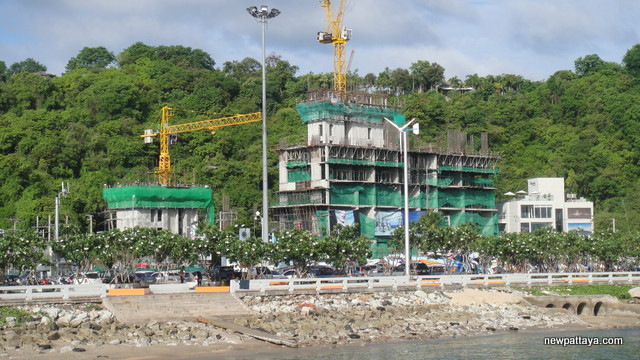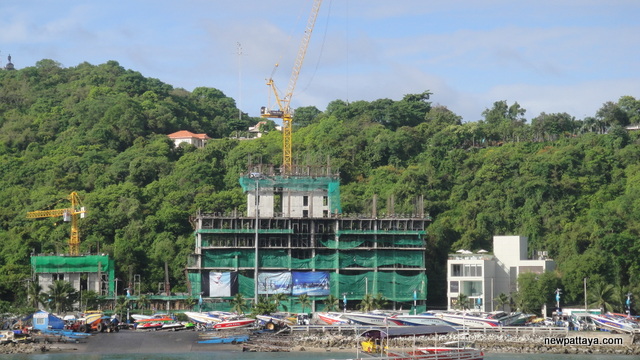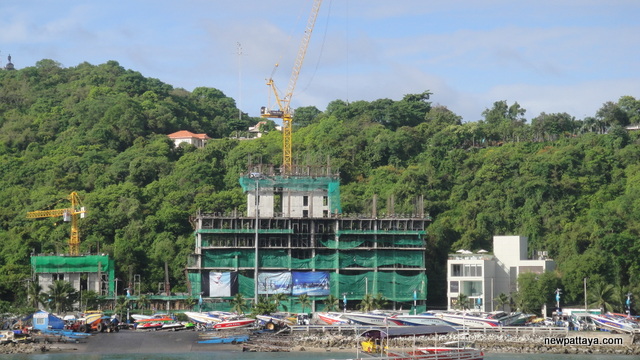 1 July 2013: Tulip Group CEO Kobi stays one night at Waterfront.
I just found this very unusual story by coincidence, a picture of Tulip Group CEO Kobi friday night 29 june at 11pm at Waterfront, amazing effort from the contractors working through the night. Kobi with them all the way. Very unusual for a CEO or a developer to show this type of commitment. It brings back memories from 2005 or 2006 when Thaksin Shinawatra stayed one night at Suvarnabhumi Airport too speed up construction and show support, I was here back then also, I remember it very clearly. I am impressed when somebody shows this kind of commitment. Good stuff. Somebody should write an article about that, this is a great story, front page news.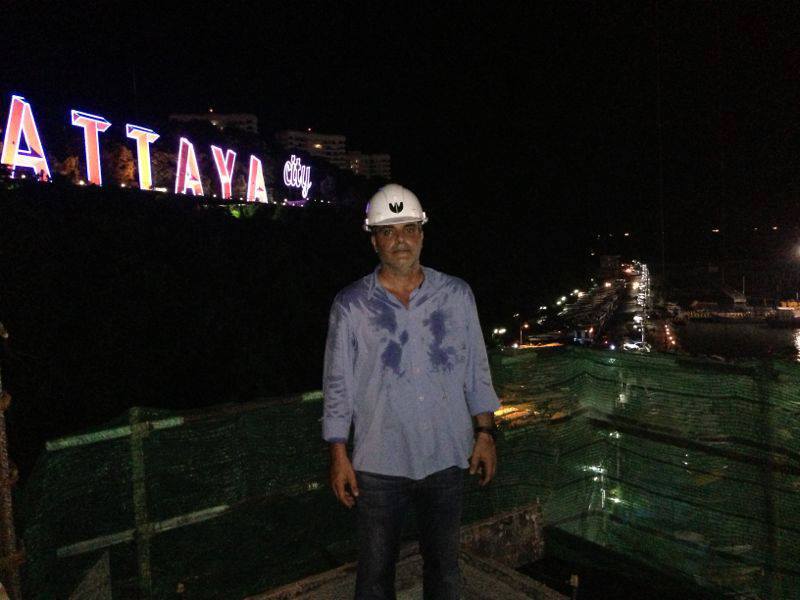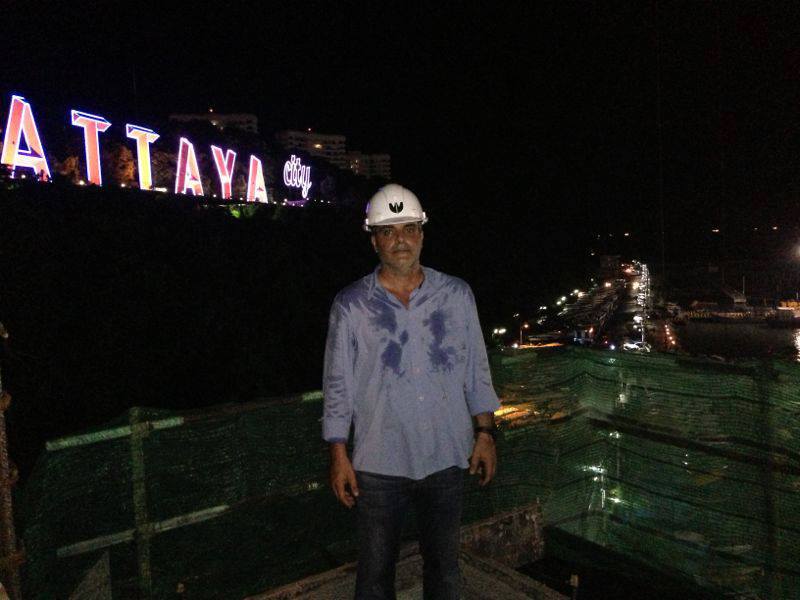 Some photos taken 2 July 2013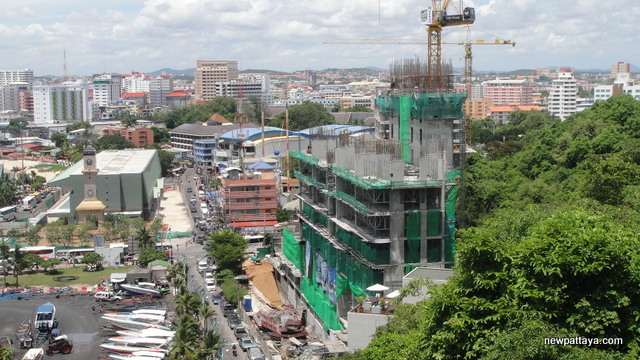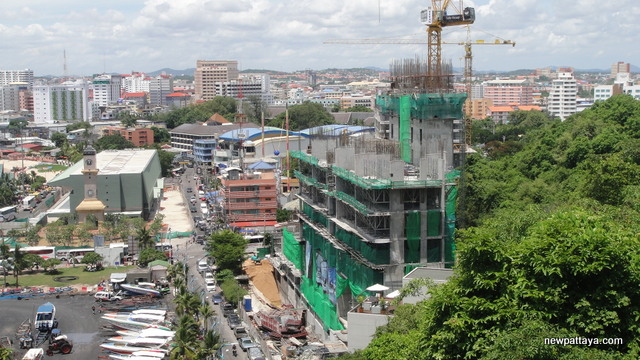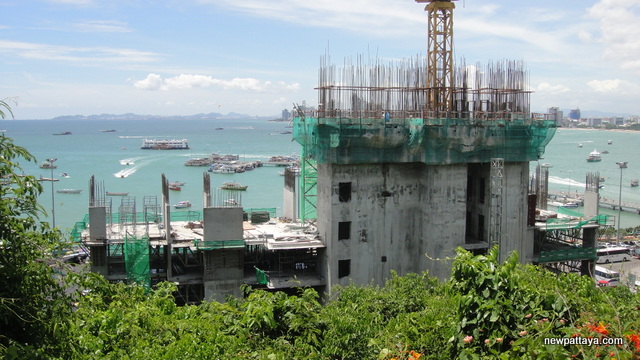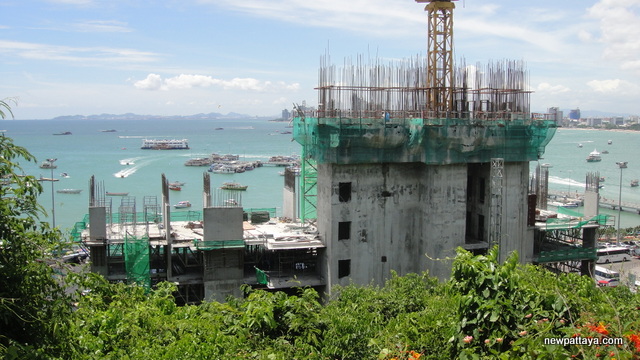 14 July 2013: What?? Tulip Group and Waterfront at Mega Bangna today? That's a first. I am glad they have finally come but it was totally unexpected, I surely hope we will see that company more often at Mega Bangna in the future. I believe in Mega Bangna, I always have.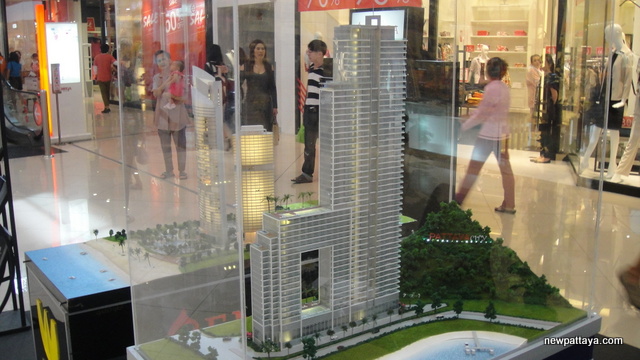 A photo taken 22 July 2013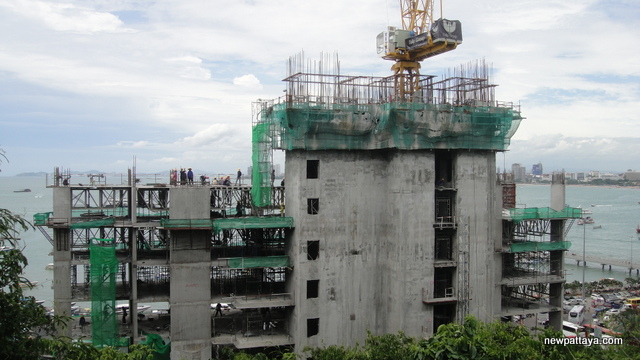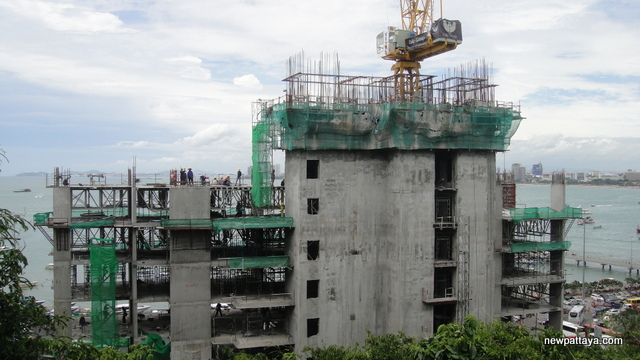 3 photos taken 5 August 2013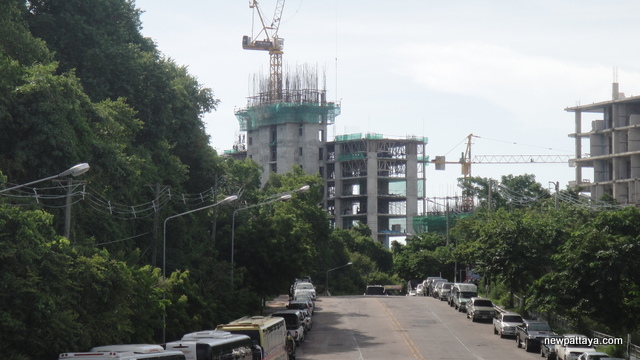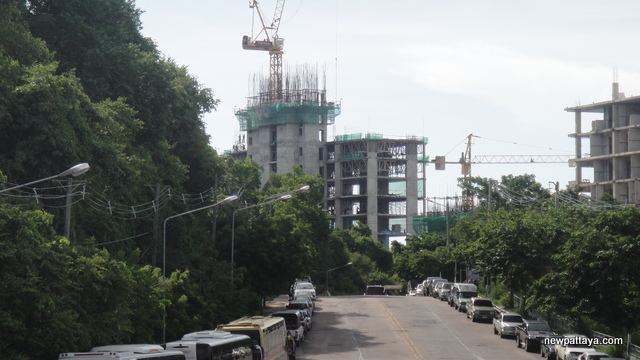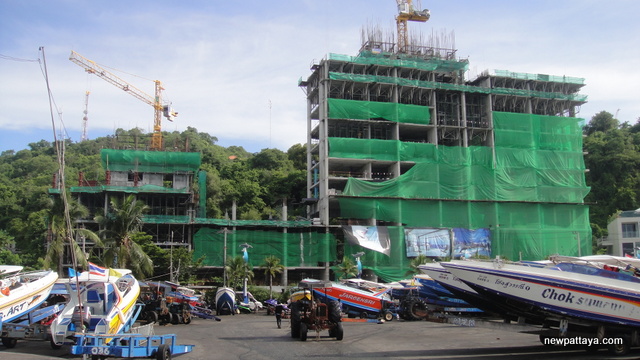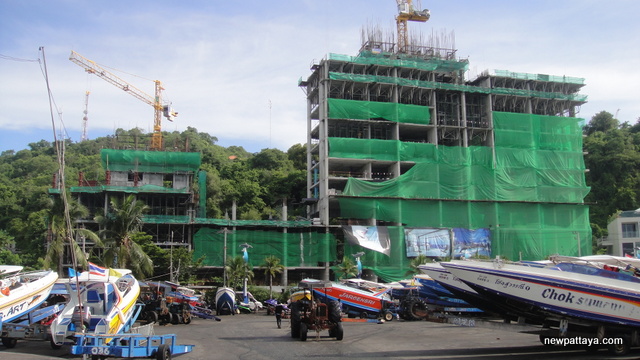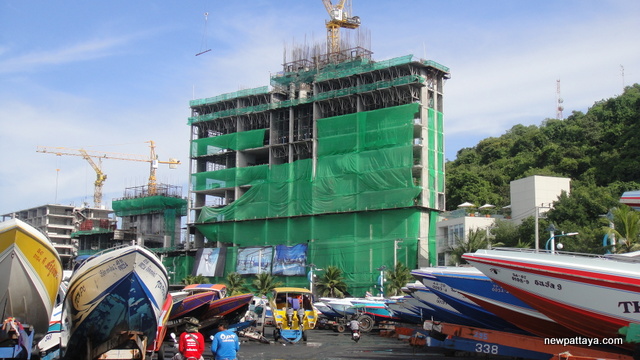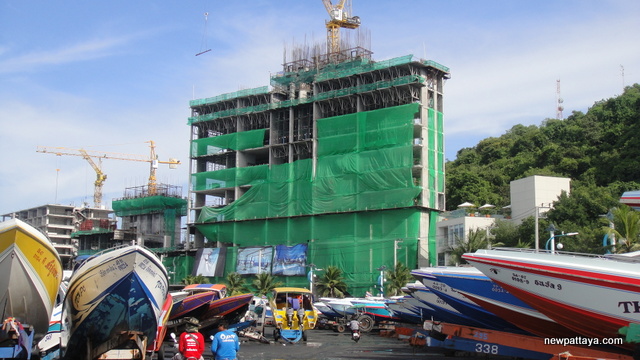 A photo taken 12 August 2013. The financial partner is UOB Bank.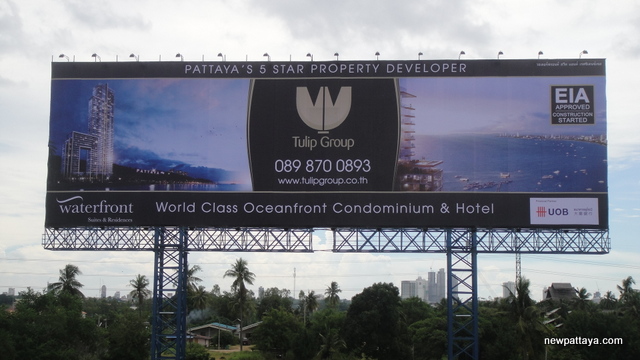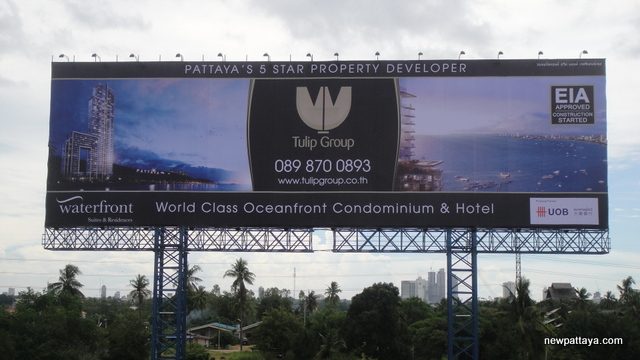 A photo taken 14 August 2013
The condominium is rising 1 floor every 7 days, the hotel is rising 1 floor every 4 days.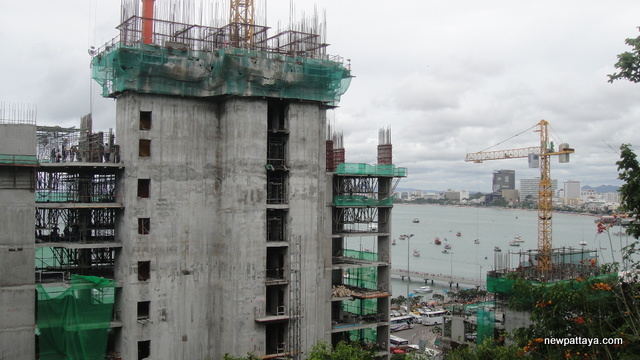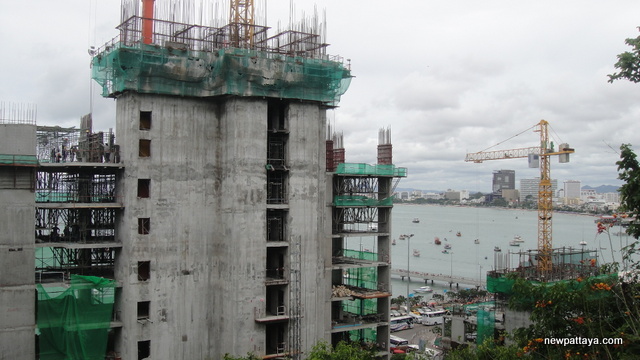 18 August 2013:
Tulip Group has recently signed an agreement with Hydro for Technal products for its world class high-rise condominium and hotel Waterfront Suites and Residences. Hydro will supply Technal Curtain wall system, along with all windows, sliding doors and glass balustrade.
Hydro is a global supplier of Aluminum products and curtain wall glass facade based in Norway, the company employs 22.000 people in more than 40 countries. Rooted in a century of experience in renewable energy production, technology development and progressive partnerships, Hydro is committed to strengthening the viability of the customers and communities we serve.
Technal offers a range of innovative and technically advanced curtain walling, window, door and low rise façade products developed to meet specific requirements for enhanced thermal performance, design flexibility and visual appeal.
Construction of the project continues at a fast pace, and in order to increase the speed of the construction even further, Tulip Group will start exterior façade works and installation of windows and doors, not when the building structure is fully completed but floor by floor during the construction of the structure.
Unlike most developers who finish the complete structure before commencing exterior façade works, Tulip will close the building with exterior works every 5 floors, this not only quickly changes the exterior of the building, but also allows us to commence interior works on each apartment far quicker.
22 august 2013:
I have so many photos of Waterfront, it is difficult for me to choose which one to post. Many say location, location, location. I say the view, the view, the view. Waterfront has both. A fantastic location and views you can only dream of. This is it, this is the best that Pattaya has to offer.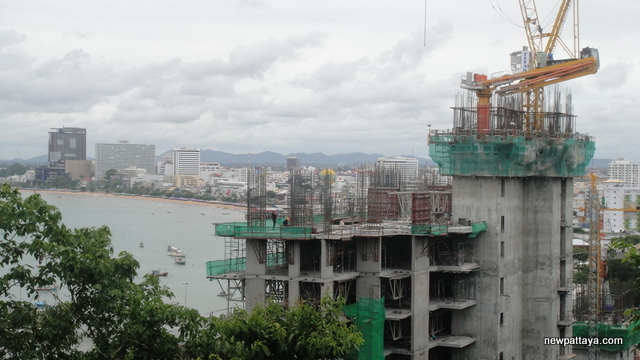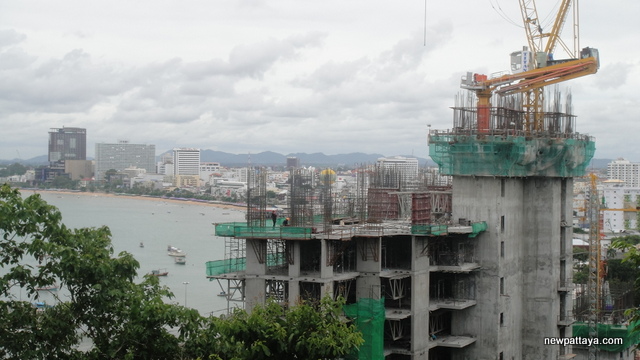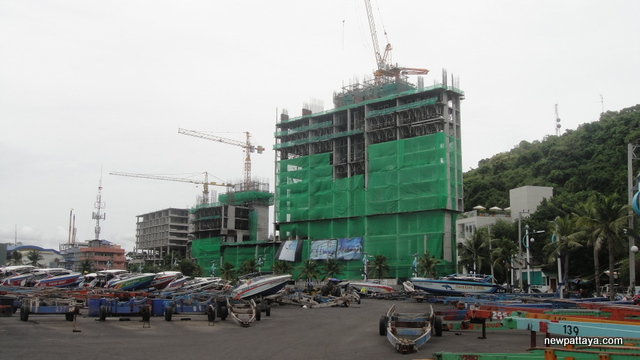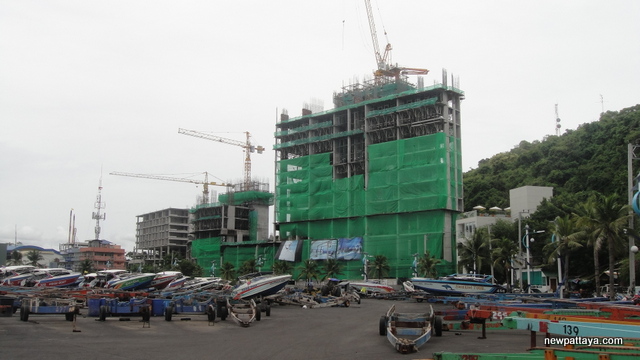 They have started the exterior facade works
The photos were taken 4 September 2013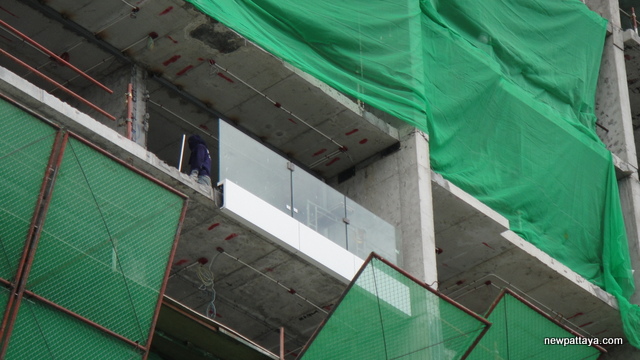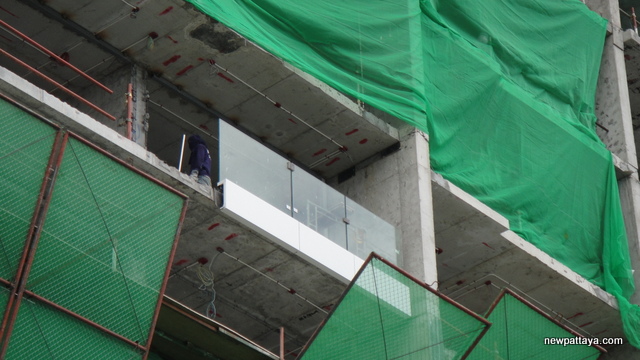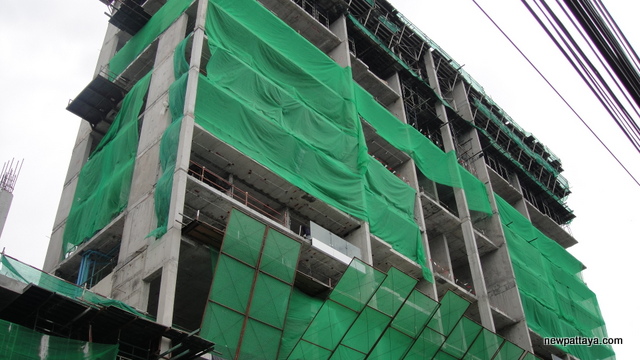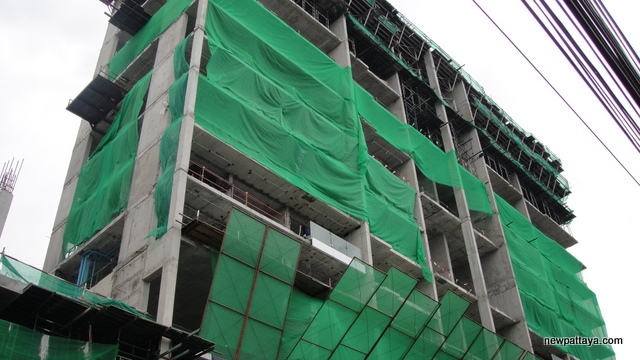 Some photos taken 18 September 2013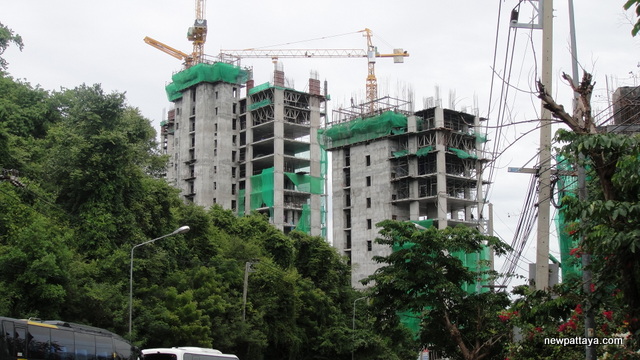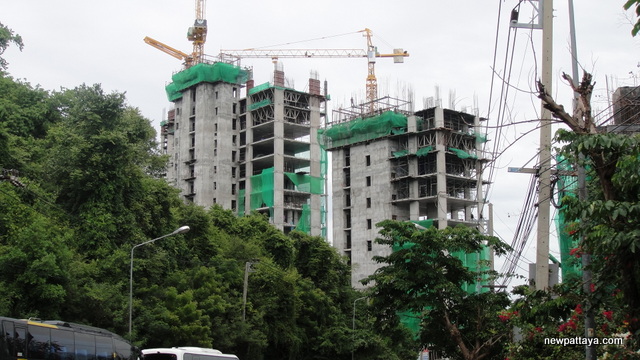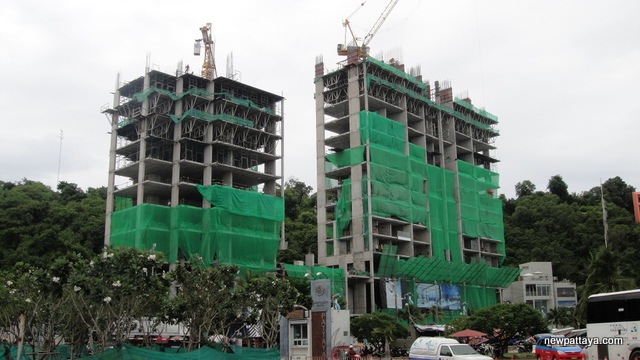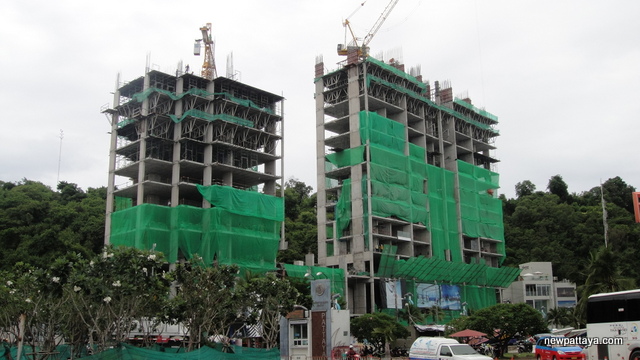 A photo taken 25 September
There are people that are good at taking photos. Then there is me.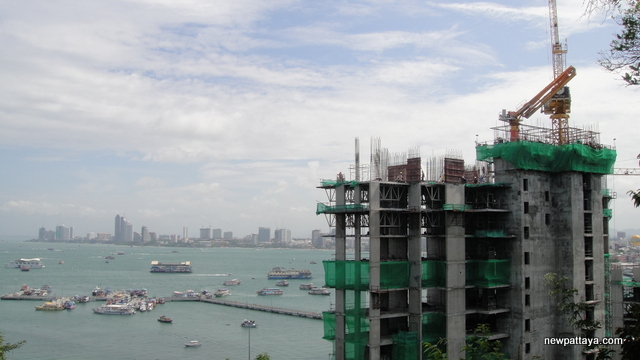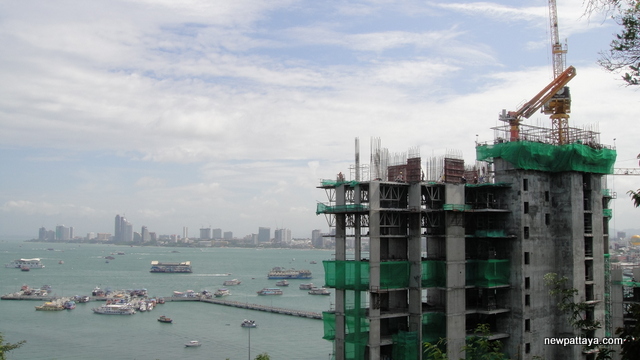 A photo taken 12 october 2013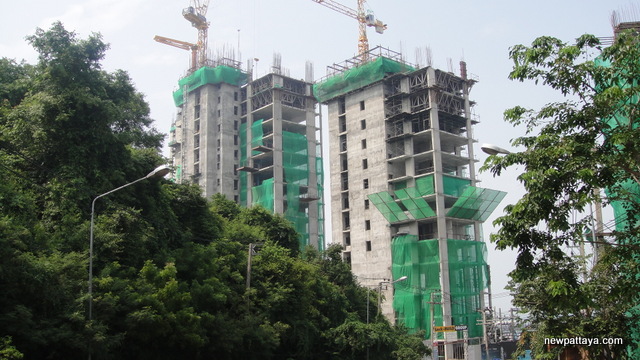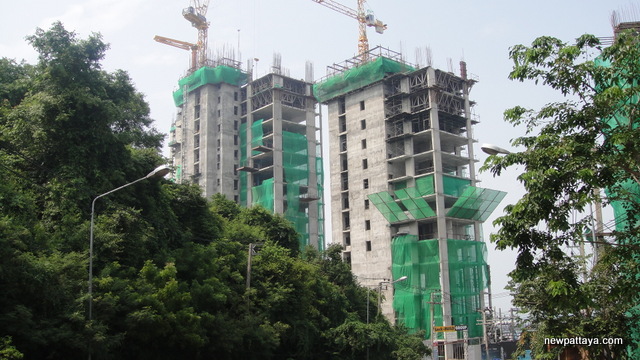 Some photos taken 23 october 2013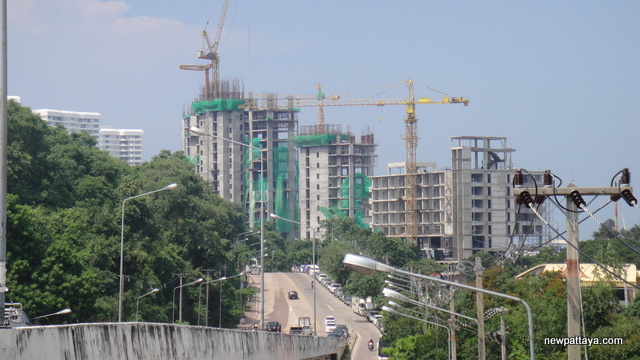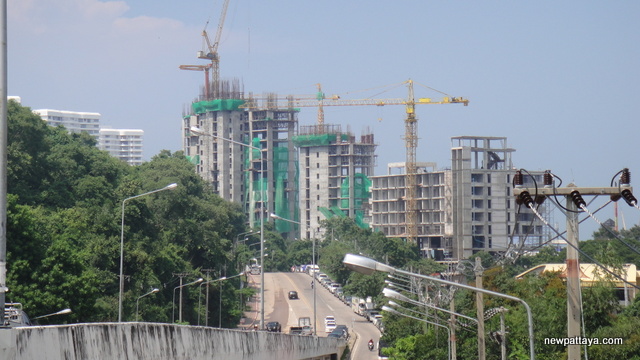 I may be Waterfront's best friend. My love is true and and unconditional. I don't own, sell or a have a financial interest in WF. I want nothing but to see it grow. This kind of friend is hard to find.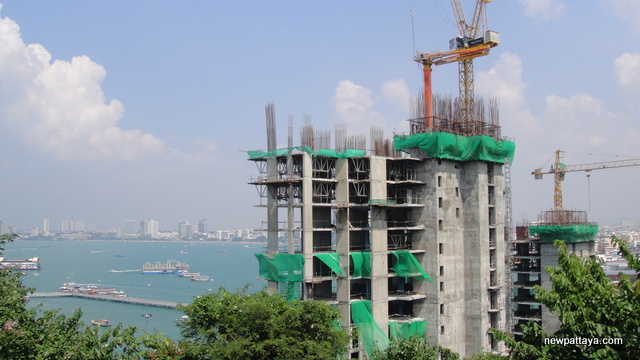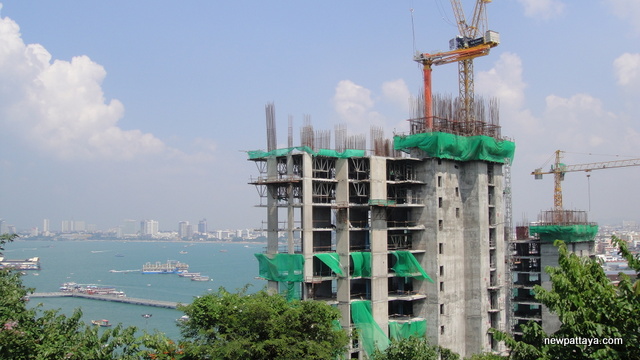 A photo taken 11 November 2013
Waterfront are having glass balconies installed at this early stage. Let's hope the cranes will not damage the balconies when lifting objects.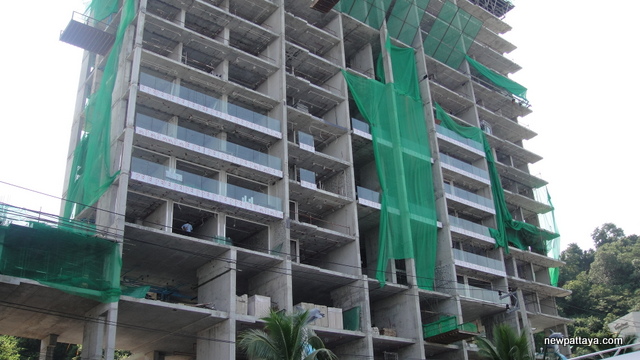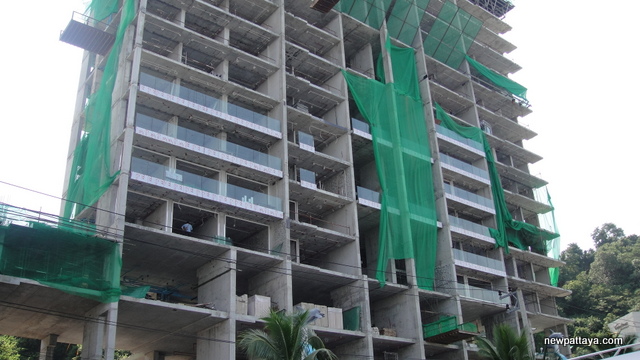 Holy Jesus. This is the view you will get? Can money really buy you this?? This is Waterfront at Bali Hai pier.
When I see this I wish I were a developer. The owner must feel very proud. Still 30 floors to go, I wonder what the view will be from the top floors. This is a unique project in many ways. I love this photo 🙂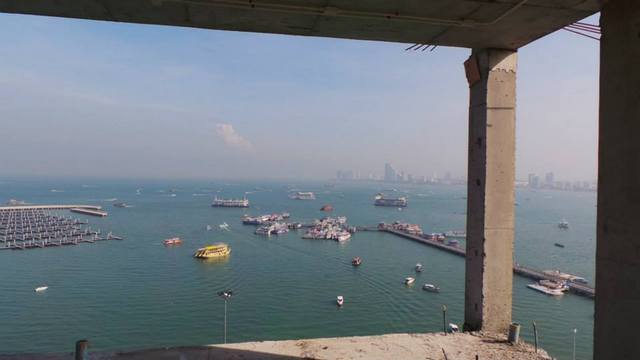 A photo taken 27 December 2013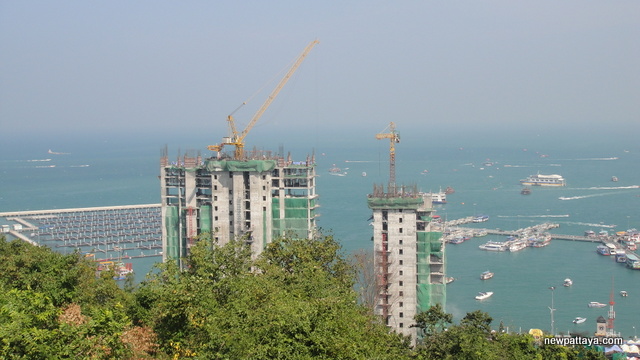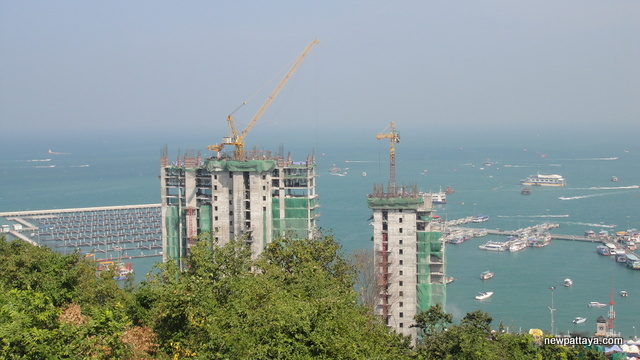 Some photos taken 4 March 2014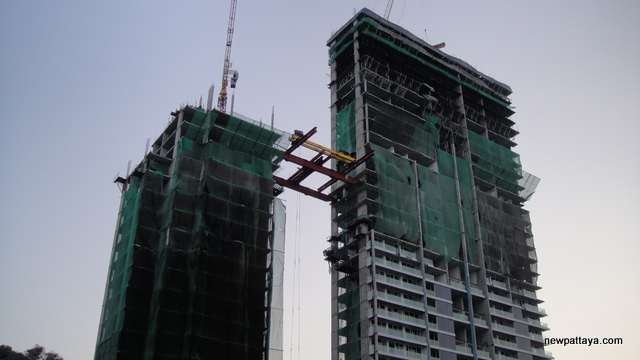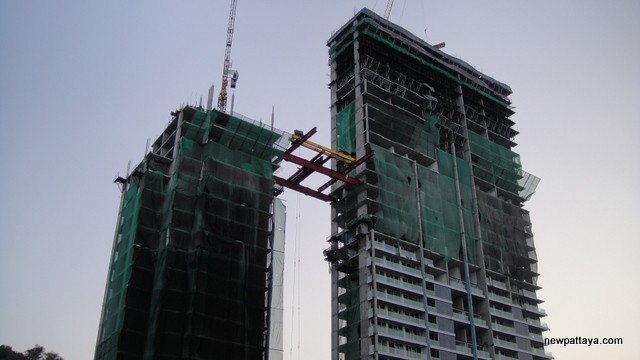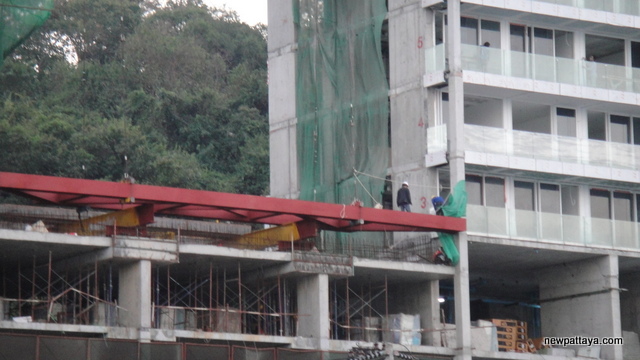 Some photos taken 11 March 2014
This is one of my favourite pictures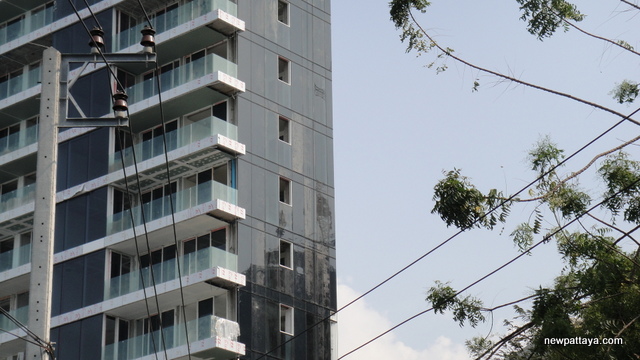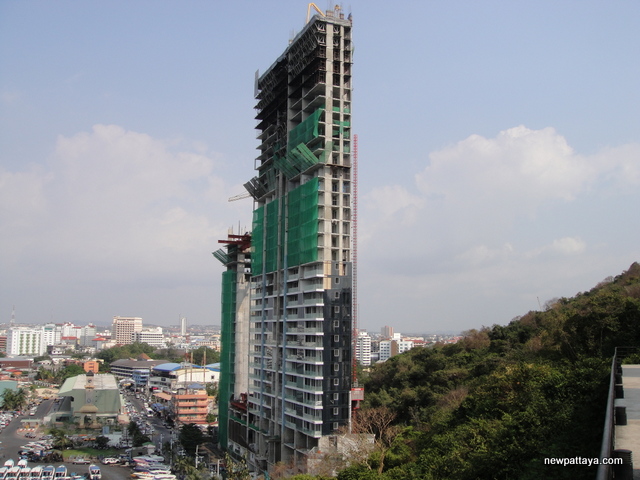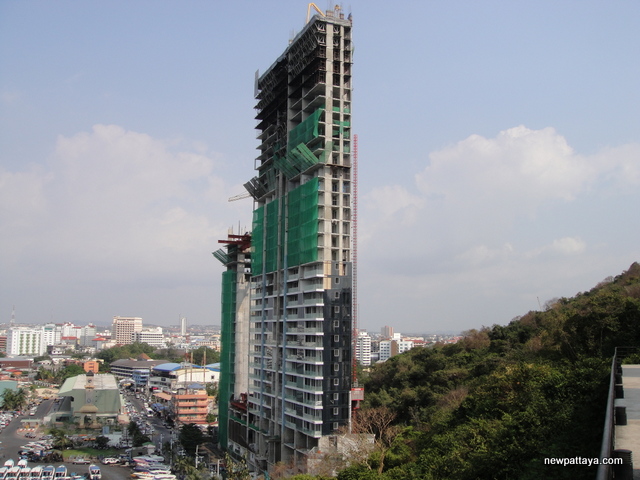 Some photos photo taken 17 March 2014
Waterfront looks very tall as it is. There are tall buildings and there are skyscrapers. In 2014 we will have a skyscraper @ Bali Hai Pier. This is the dawn of a new era for Pattaya. I still can't get used to the thought that this is happening so fast.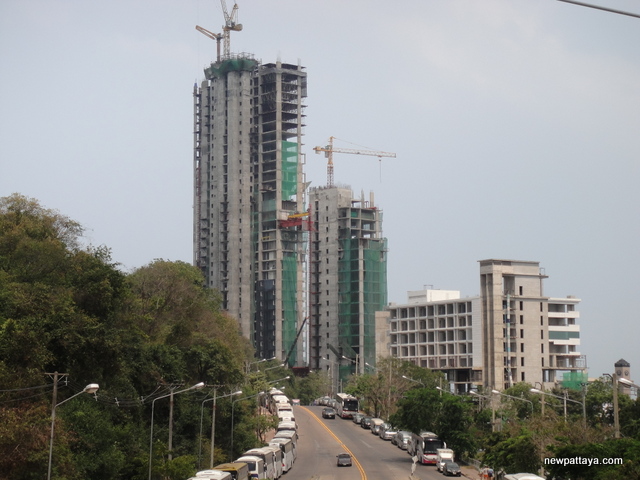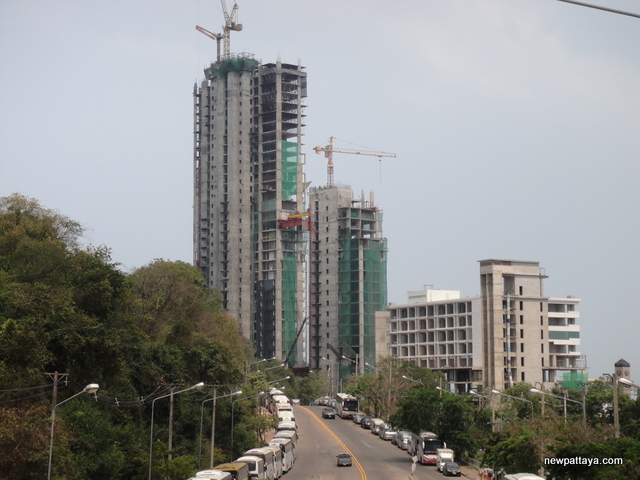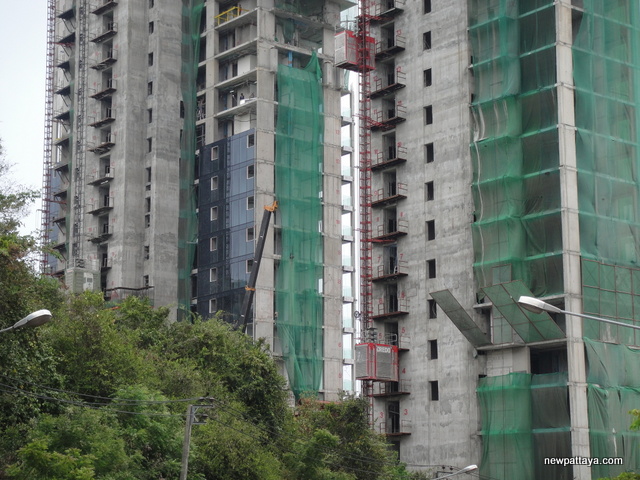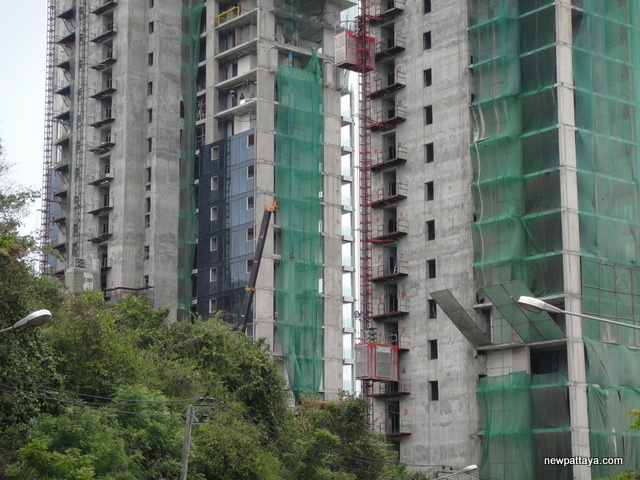 20 March 2014:
Which company is Crystal Snow line Air Co., Ltd? The company's logo is put in a prominent position for everybody to see. This was the first surprise of the day. Why was this company given such a visible presence at Waterfront? As it turns out, this is the company that made and lifted the bridge. Fair enough, they deserve some credit for this achievement.
Vorakit Construction Co., Ltd and Projects Asia is also shown an honour. It seems all is carefully planned. This is PR by someone who knows what he is doing.
Read all about The Big Bridge Lift, there are 27 pictures taken on 20 March 2014. A 'must see' for all fans of the Waterfront project.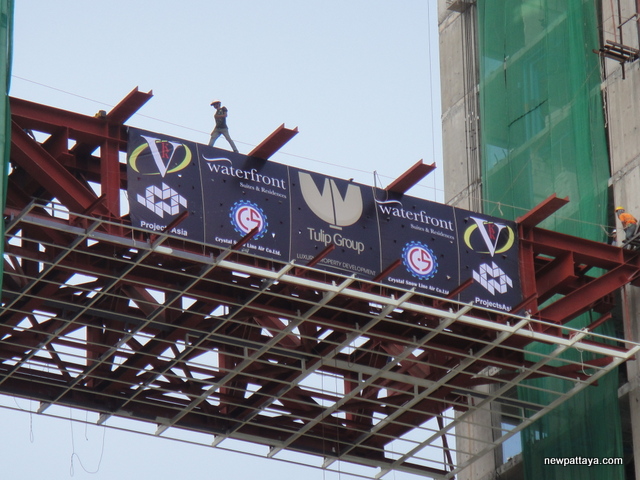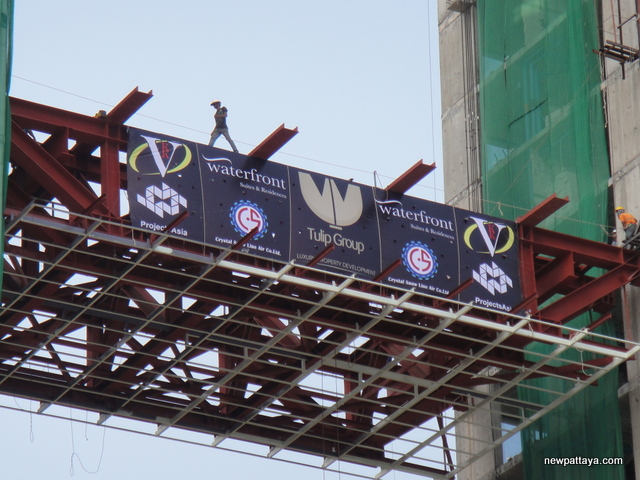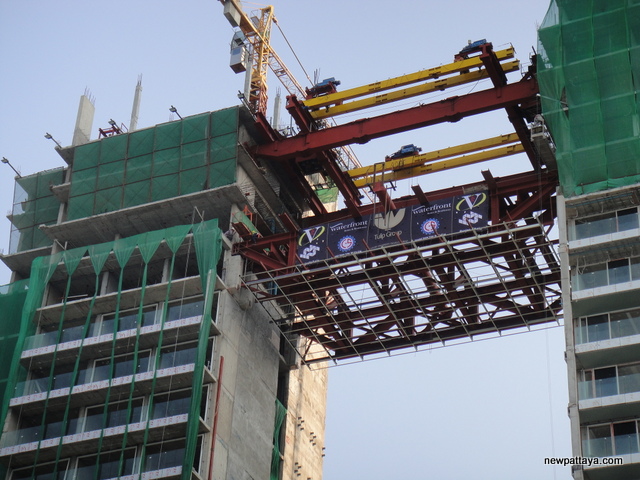 6 April 2014:
HOT NEWS: A unit at Waterfront was recently purchased for an incredible 246.000 baht per square meter while many others in the building are selling for 200.000 baht a square meter.
Currently construction teams are working 24 hours a day, 7 days a week, and are completing a floor every four days.
22 April 2014:
Waterfront will finish almost a year early, really great news for the buyers. But is it good for the developer also? Working day and night cost a lot of money, the whole team working overtime means extra budgetary expenditure I would presume. My guess is that developer could make more money by constructing at a more normal speed. Developer will get a reputations as a fast builder, this is of course good and can be used for marketing purposes. I don't know whether this is good from a business point of view but developer is surely showing everybody who is the leader. I think developer is giving the buyers a free present. This could be a genius marketing strategy, I am certain people will talk about this for years to come.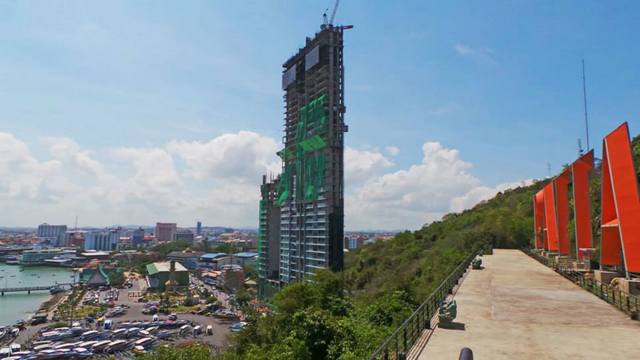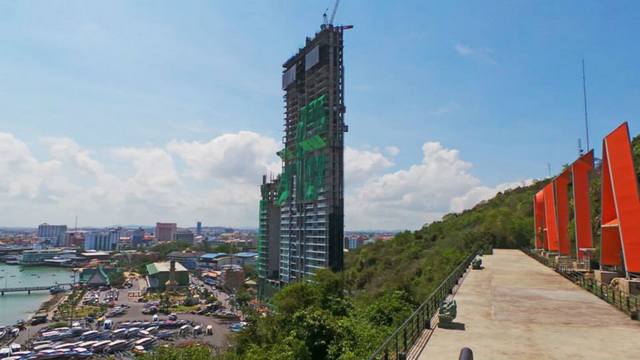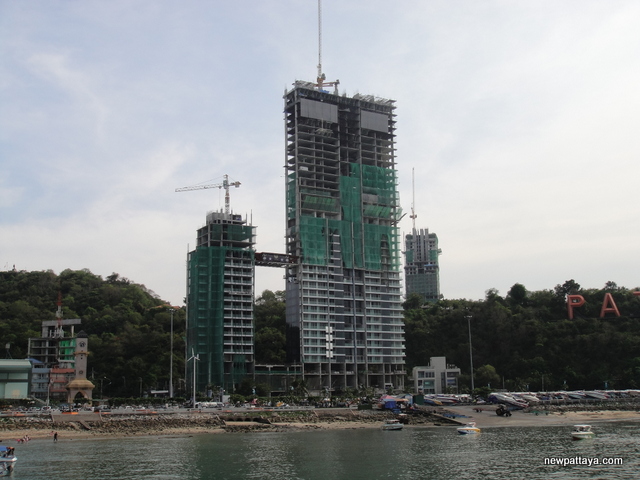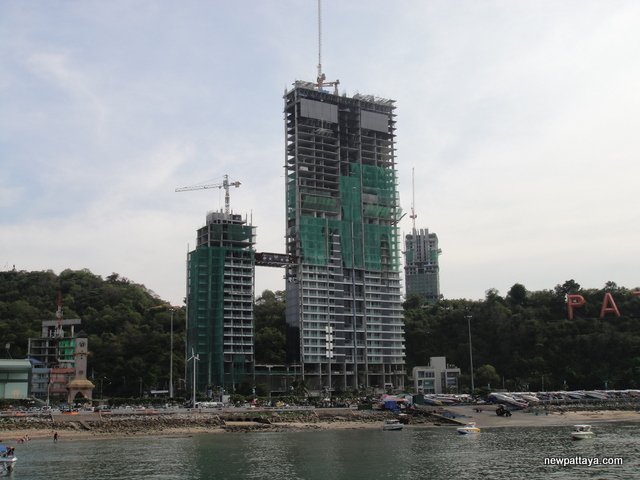 2 June 2014:
There will soon come a time when everybody will get used to Waterfront. People will feel that Waterfront has been standing there forever. Most people have a very short memory and soon we will not be able to imagine a Pattaya without its iconic landmark.
The developer will never need to worry about brand building strategies. Waterfront will easily take care of that part. Fame awaits just around the corner, for Pattaya and for the developer.
2014 is a very important year for Pattaya. We all have reason to be proud of Waterfront. The building is a priceless work of art. This year we will all get a special present for Christmas.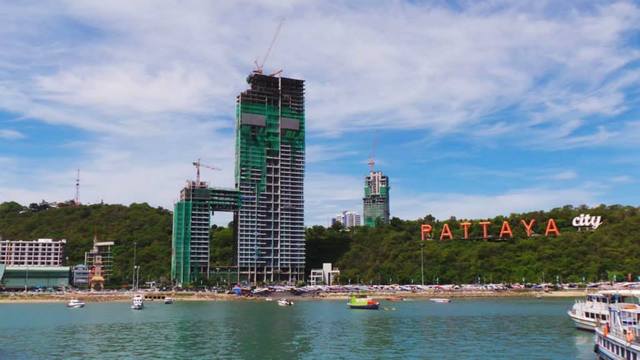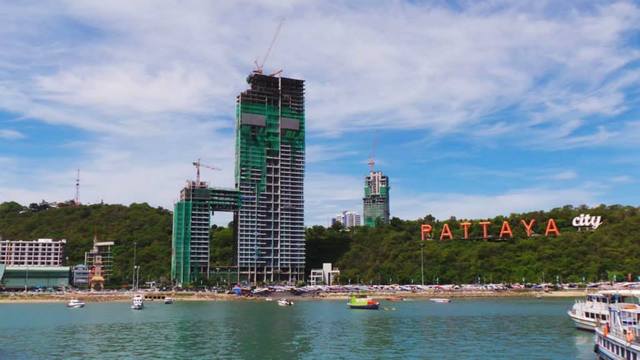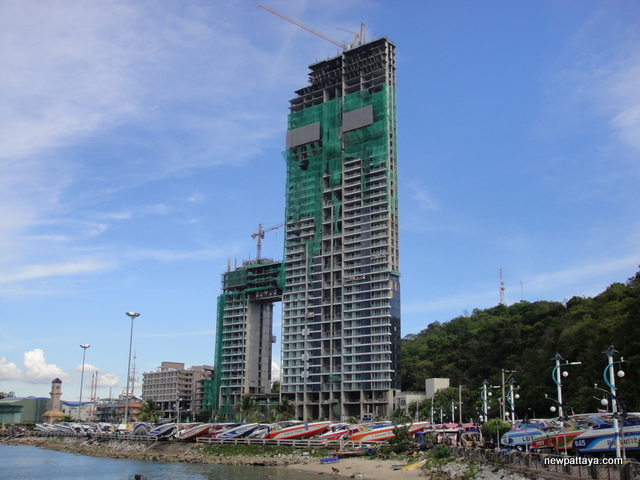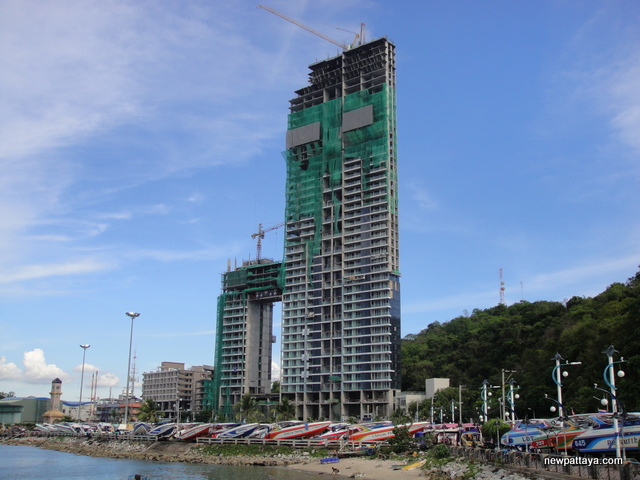 11 August 2014: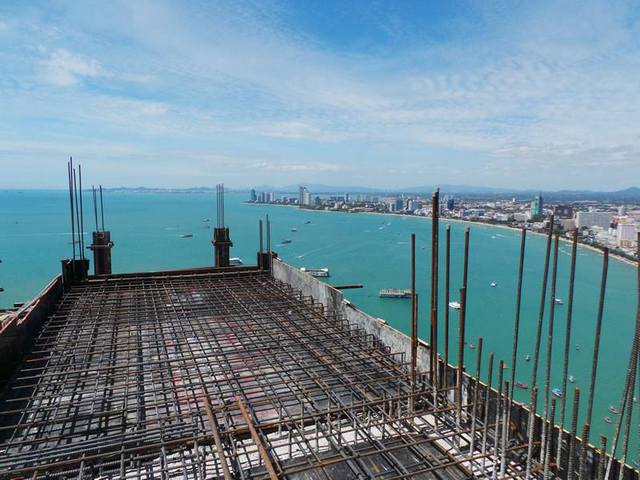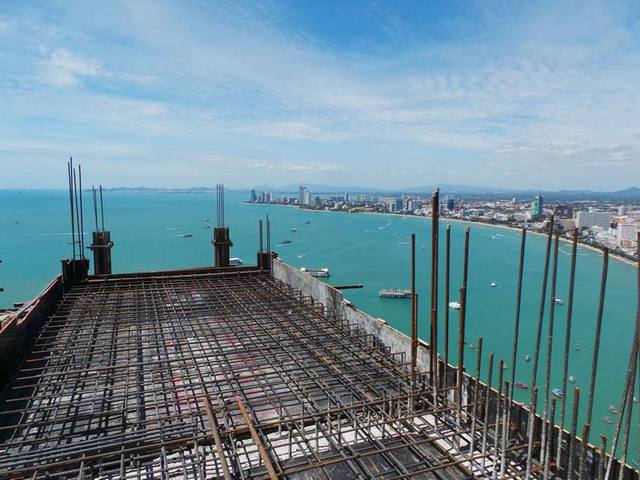 Want more information?