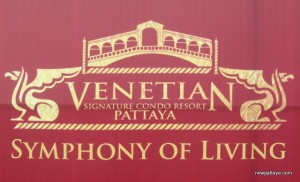 3 June 2013: Now I have the exact location of Venezian, it is located right next to the B2 Hotel in Jomtien. The nearest condo development is the Feelture by Porchland Group and in the same area but closer to the beach we have Nam Talay by Nova Group and the famous Centara Grand Residence by Tulip Group. Of Course La Royale and Reflection are also in this area.
Personally I like the location and I believe Blue Sky Group has made a good choice on this one. There is no doubt that this area is going to be very hot, a new city will emerge and I am sure we will get a huge shopping mall in this area also, it is just a matter of time. A new Central Complex would suit me just fine.
21 February 2013:
Venezian Signature Condo Resort Pattaya will be a new theme condo resort in Jomtien. The name is too long so it will probably just be called Venezian Pattaya.
4 March: Please note, I have just been informed by someone called Linda that Venezian is located near Reflection and not at the location given previously. Thanks to Linda.
I don't know anything about Venezian Resort yet but I guess there will be a number of 8-storey buildings, prices will probably start from around 1 million baht and the resort will be water-themed. And naturally the units will be fully furnished as is the case for many new developments.
I apologize if I am wrong but it is fun to try to predict the future. If a development on one side of the street is a success then build a new on the other side, it will most likely also become a success.
Published 21 february 2013.
1 March 2013: The Venezian Signature Condo Resort Pattaya will be built in an italian-venetian style and consists of fully furnished studios, one-bedroom apartments and two-bedroom apartments of various sizes. There will be four eight-storey buildings comprising a total of 990 units. A 24 sqm unit can be bought for 1.159.000 baht and a 32 sqm unit is available for 1.699.000 baht. Construction is scheduled to start December 2013 and completion is estimated by August 2015.
Presumably the Blue Sky Group is behind this project, they call themselves Blue Sky Asset Co., Ltd.
Blue Sky Group is developing the two well known projects Atlantis and Grande Caribbean.
Published by The Oracle of Delphi.
12 November 2014:
The main building contractor for the Venetian condo project in Na Jomtien is Poseidon Associate Group.
This is a new player in Pattaya. Actually Poseidon Group is both a developer and a building contractor. Poseidon Group is about to launch its own residential project in Wongamat.
VKK sits on a very large percentage of the construction market in Pattaya, building both hotels and condominiums. It is nice to see a new player entering the scene.
VKK (Porchland Group) and Poseidon Group have that in common that they work for themselves and for other developers. In Bangkok Fragrant Group has its own construction company.
Normally the buyers of condominiums don't care about these things. This kind of thing is only for people that take the business seriously.
Picture taken 18 October 2015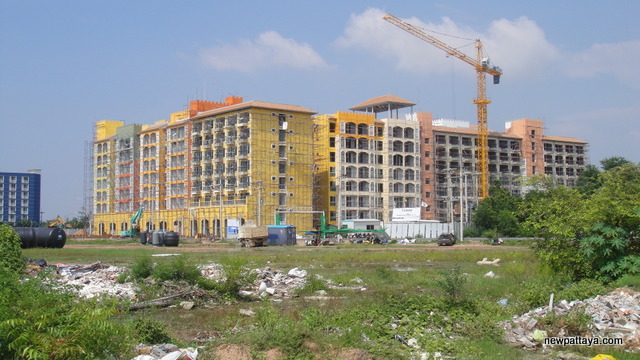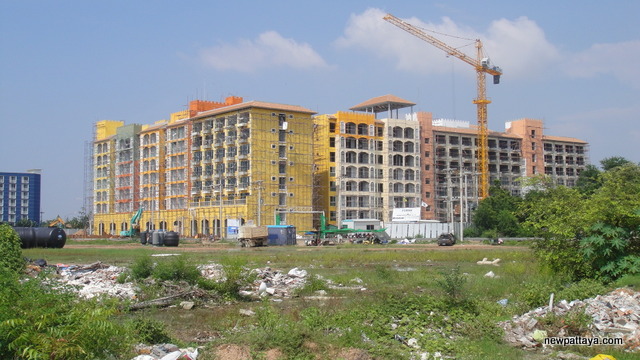 Photos taken 11 March 2015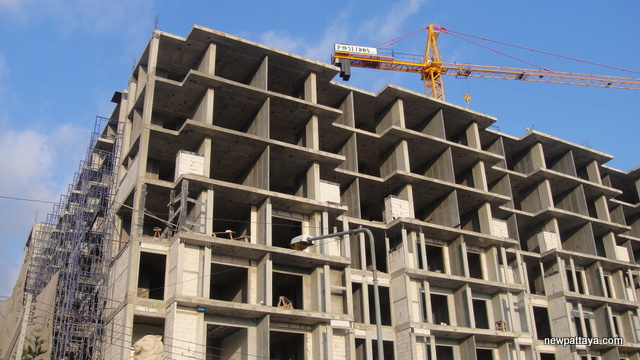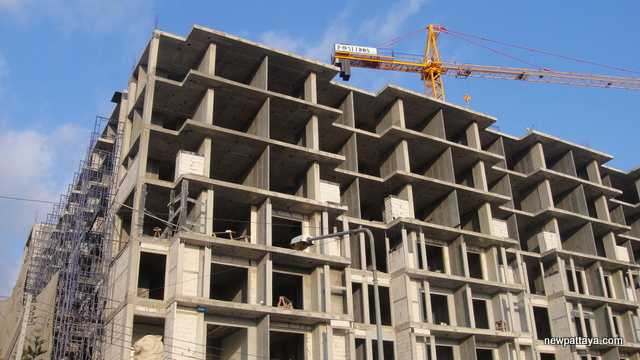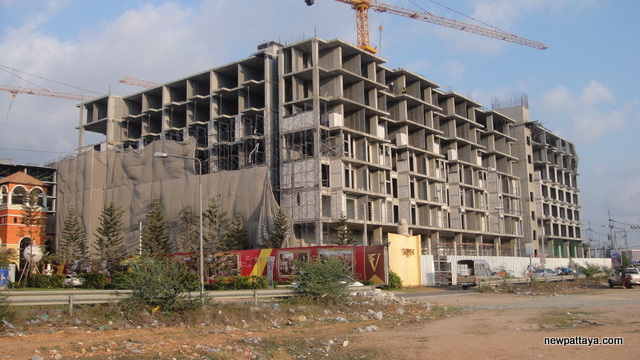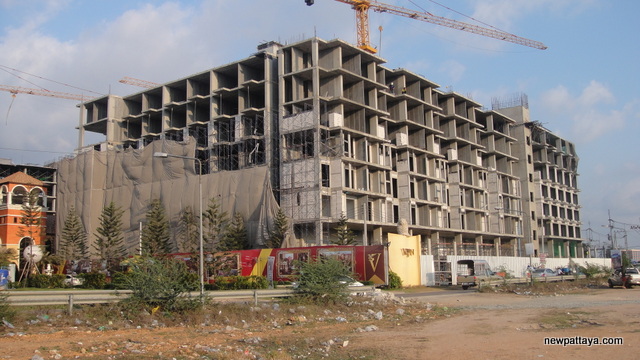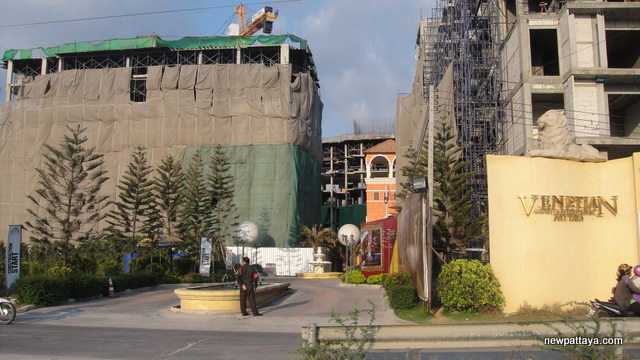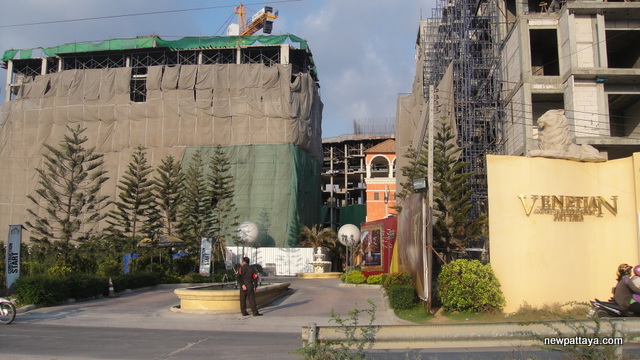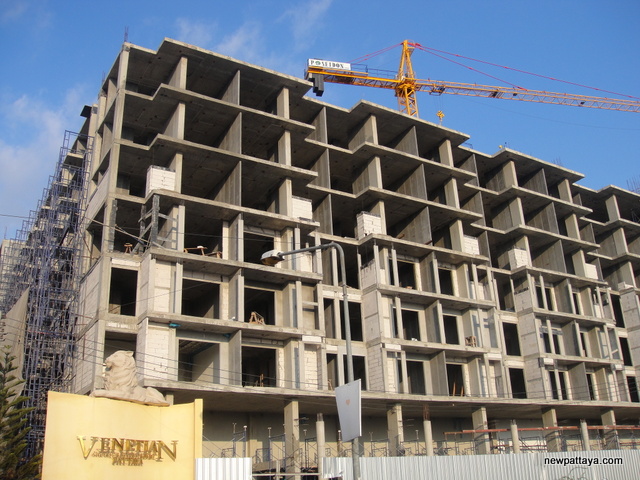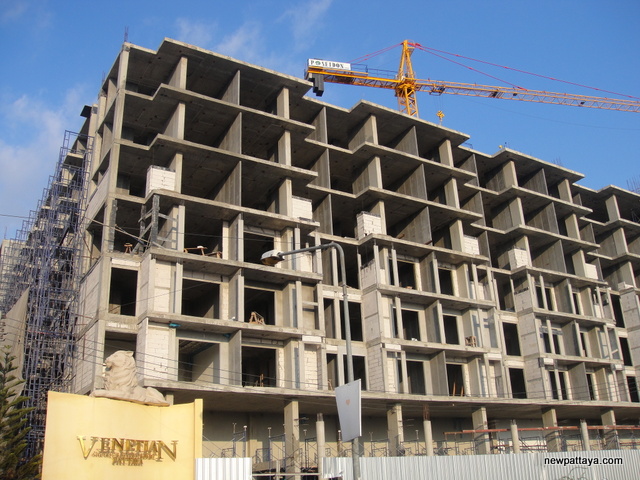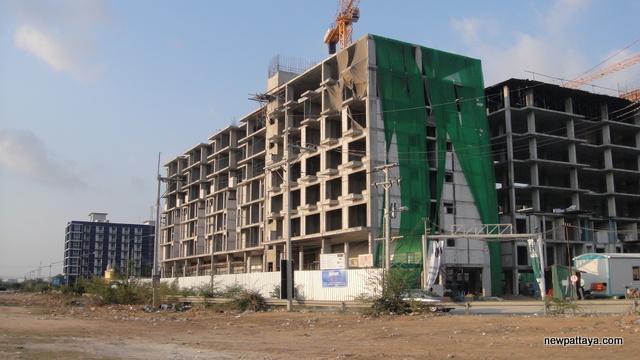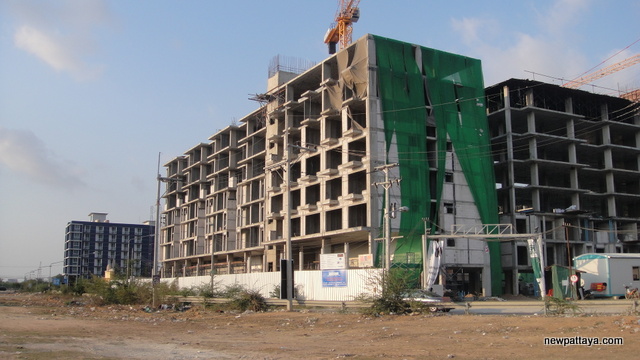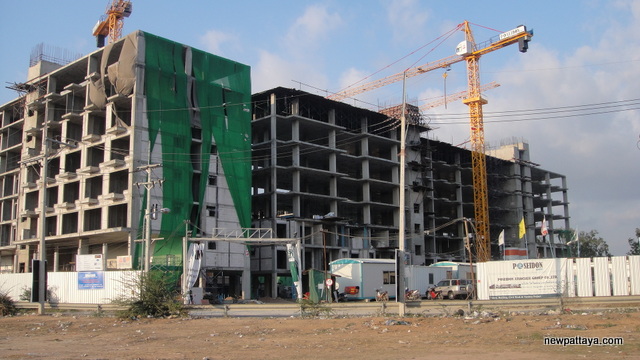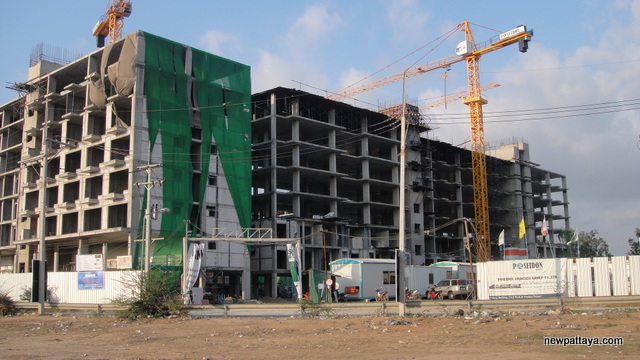 A photo taken 11 december 2013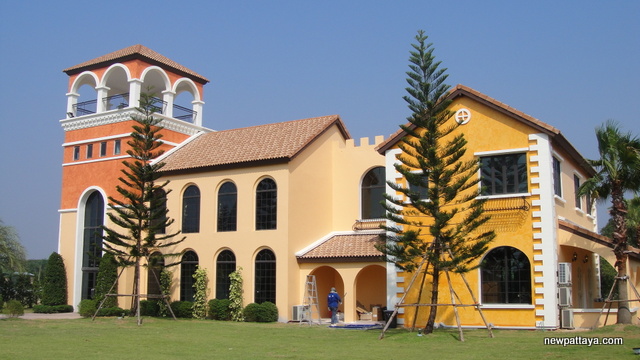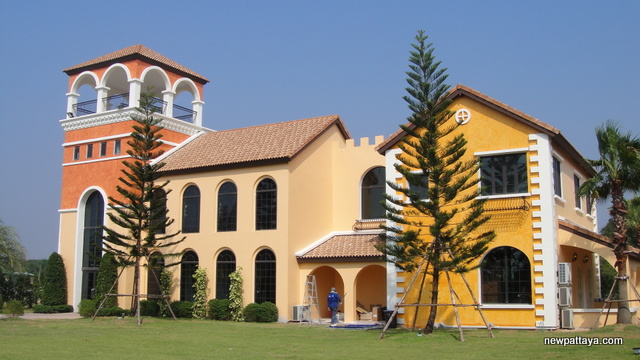 A photo taken 13 November 2013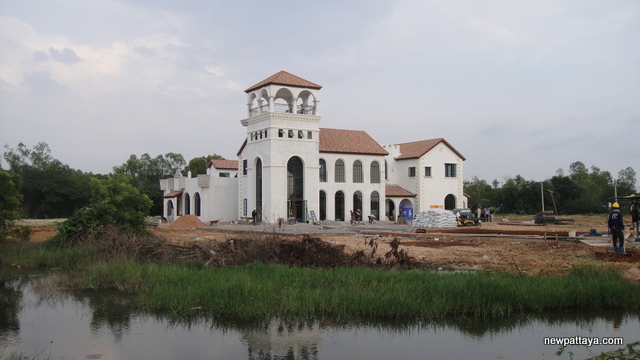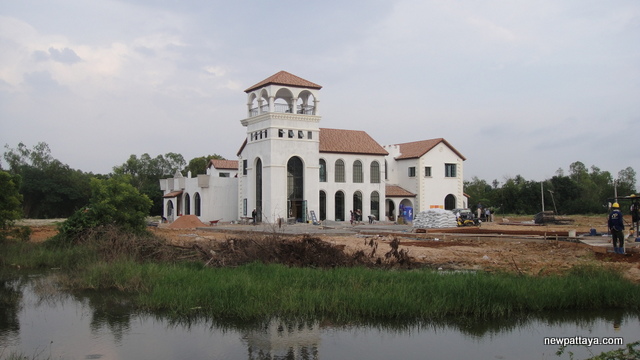 A photo taken 29 August 2013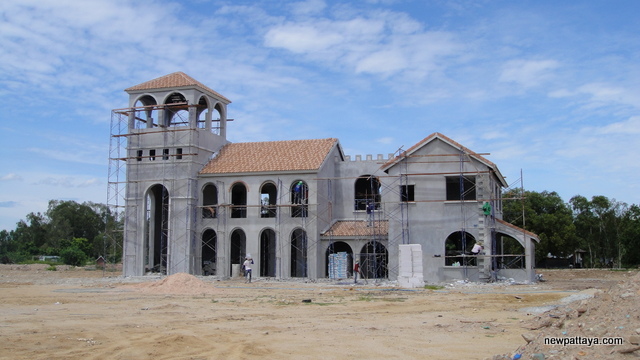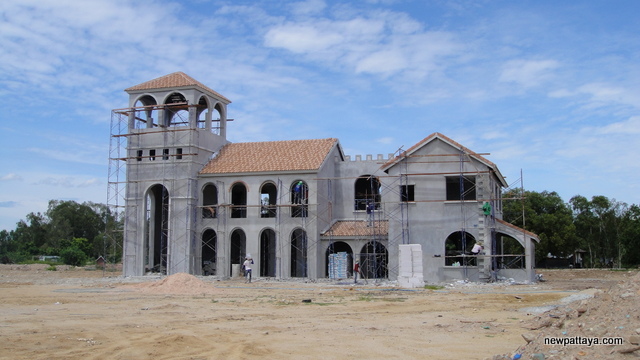 A photo taken 9 August 2013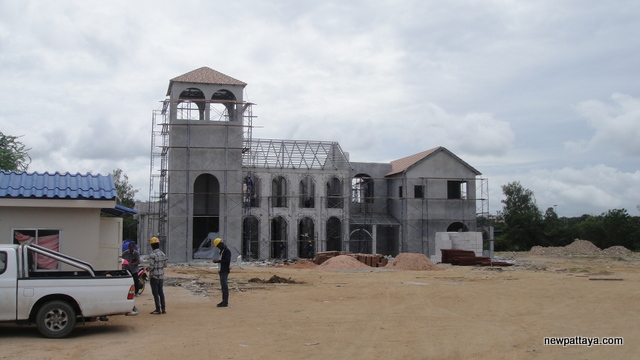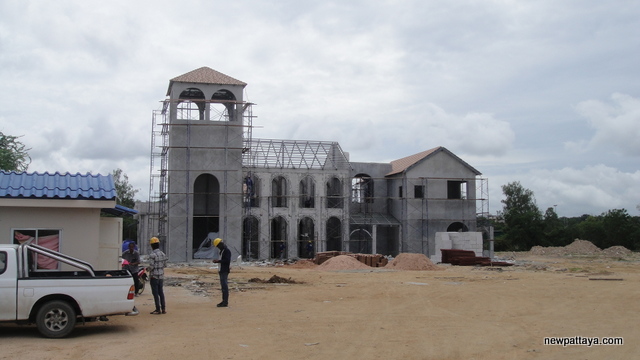 Some photos taken 3 june 2013
The structure you see will be the sales office and showroom.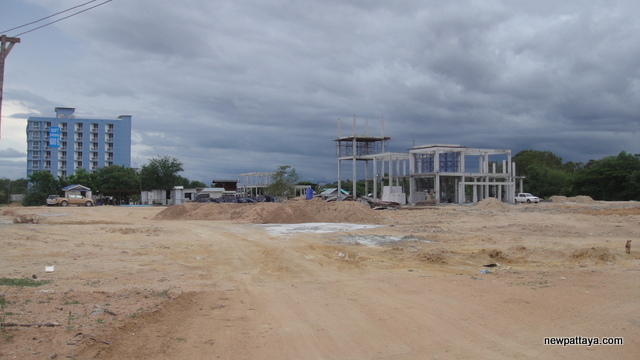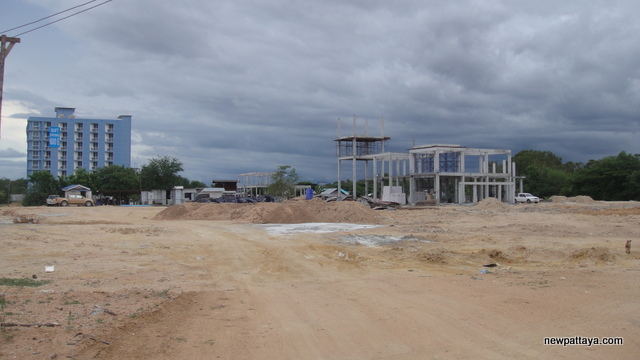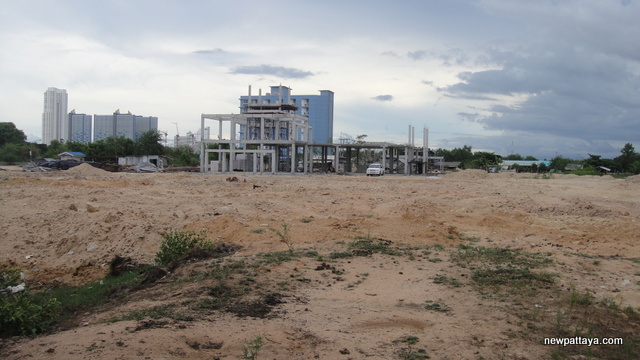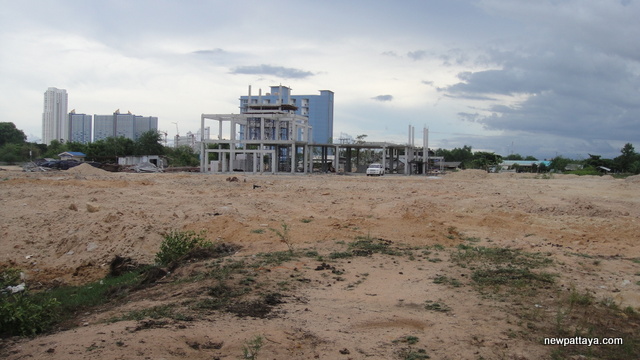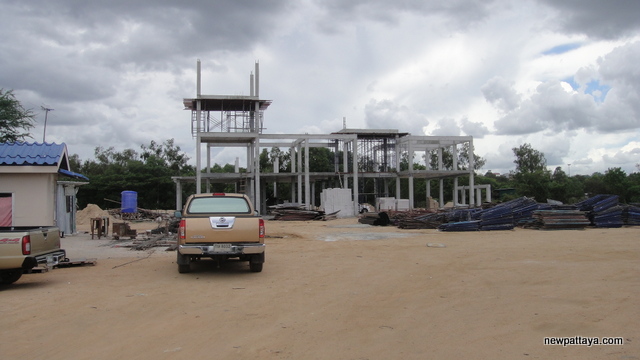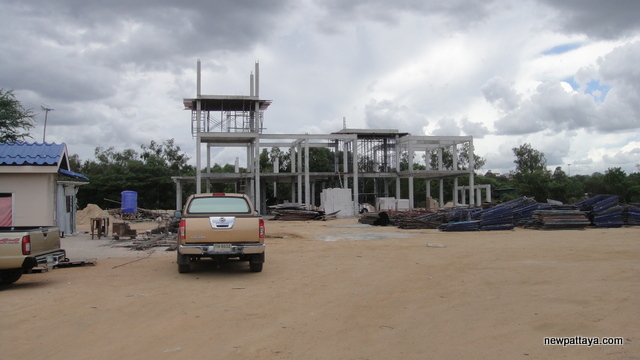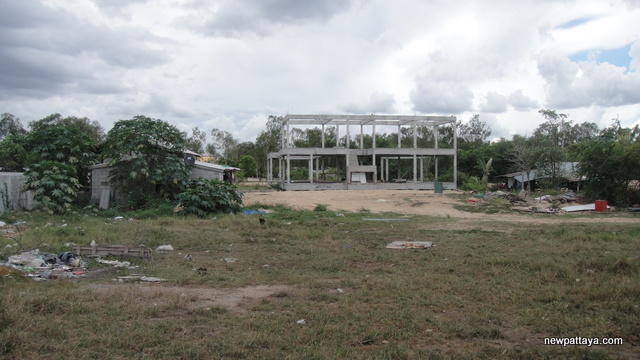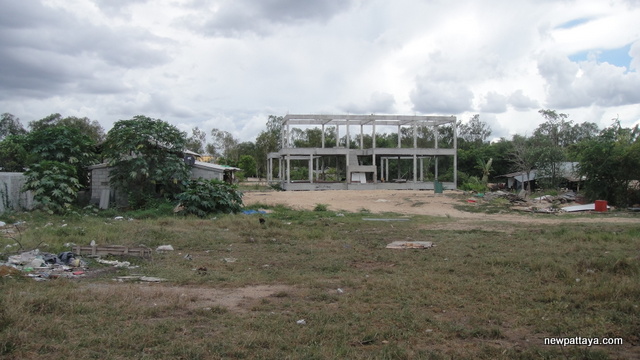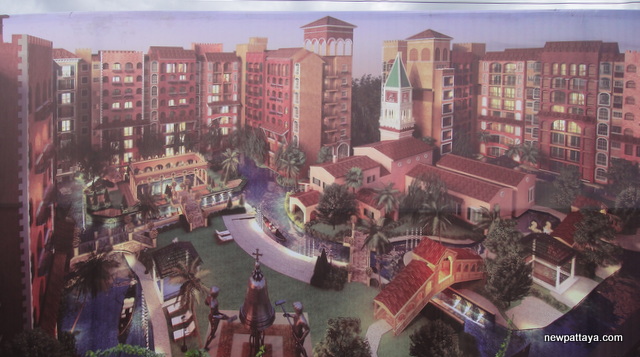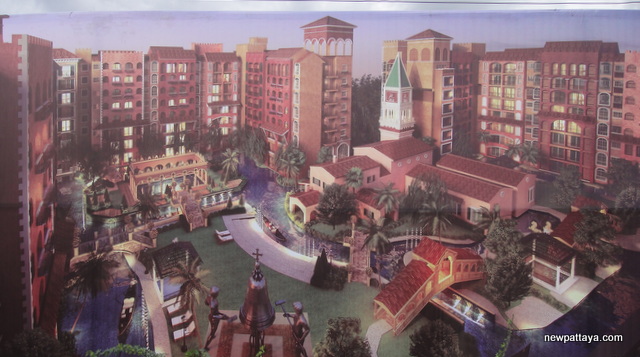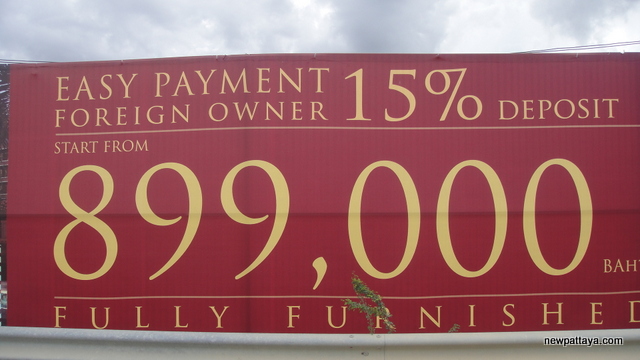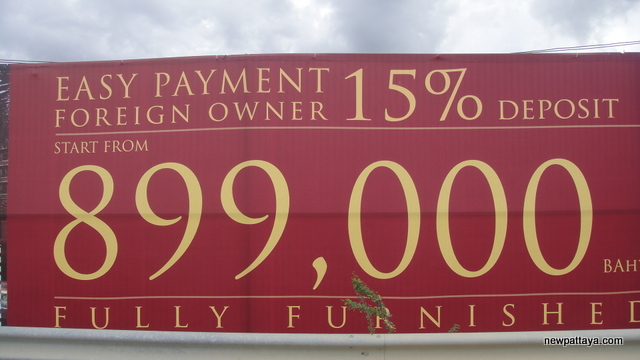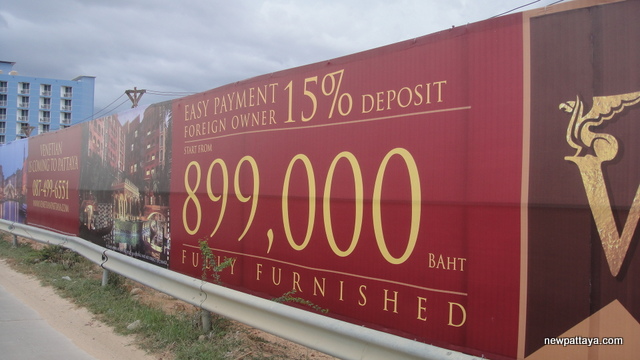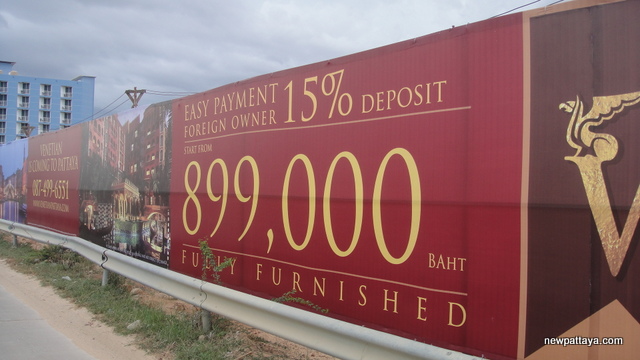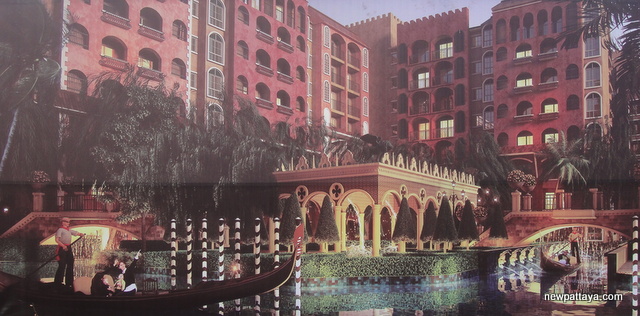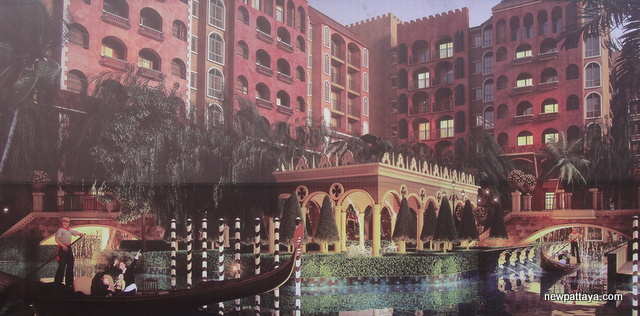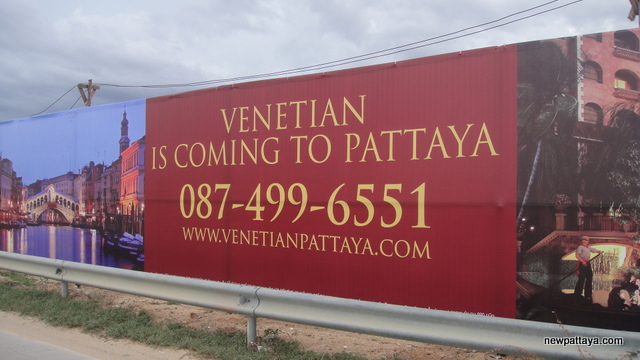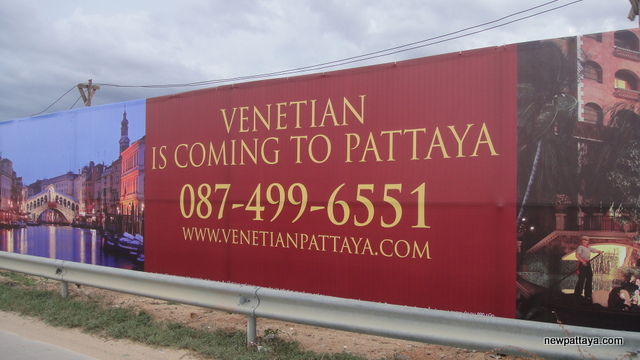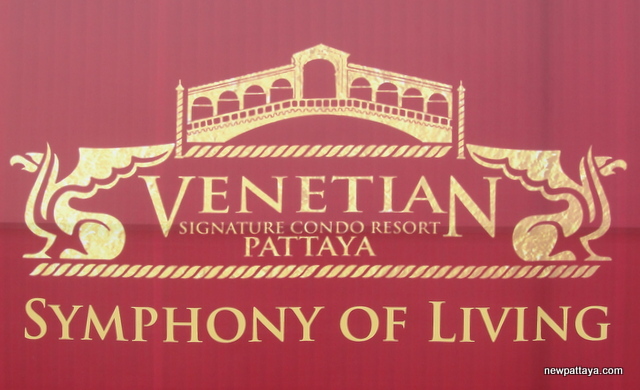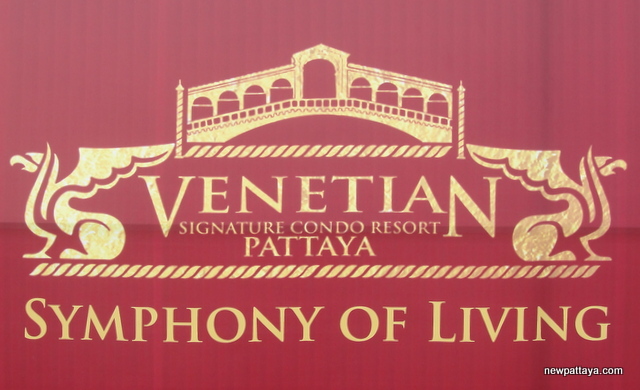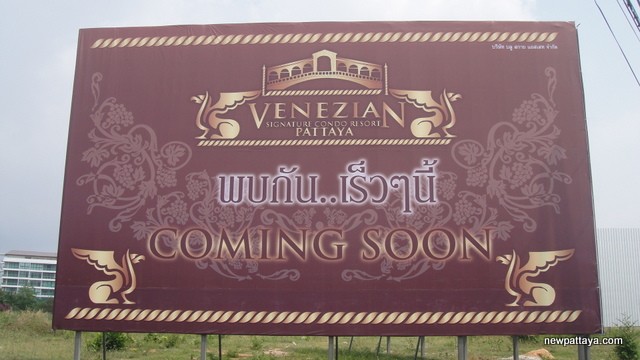 Some photos of the site from October 2012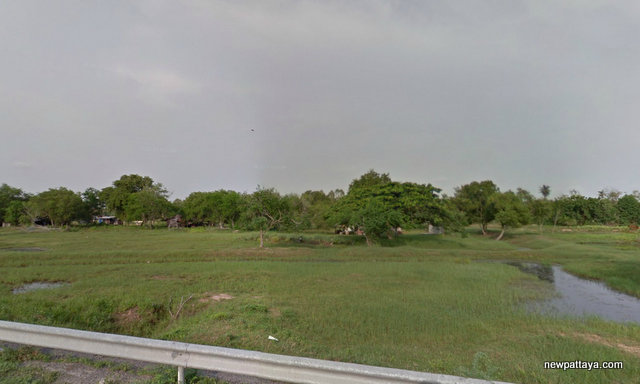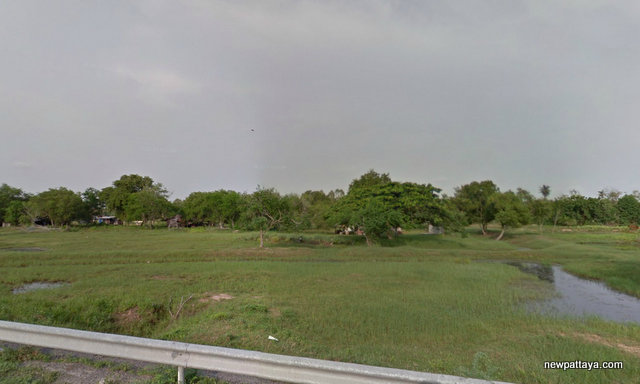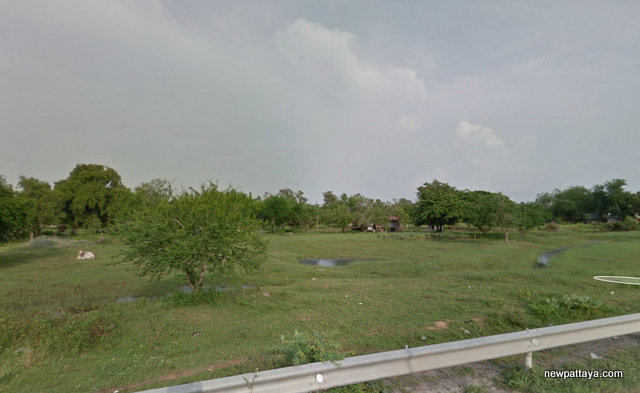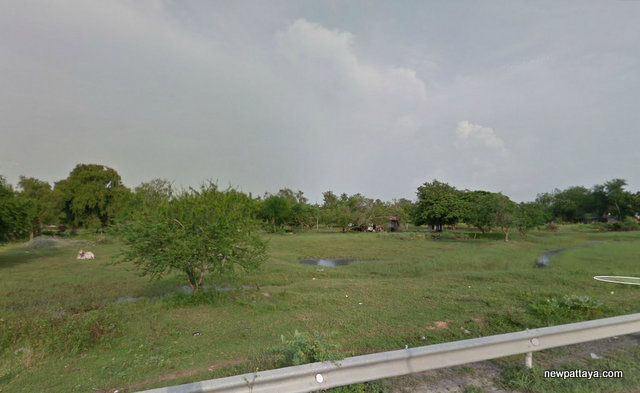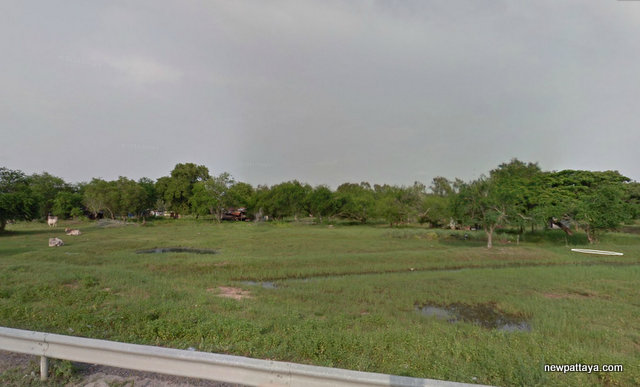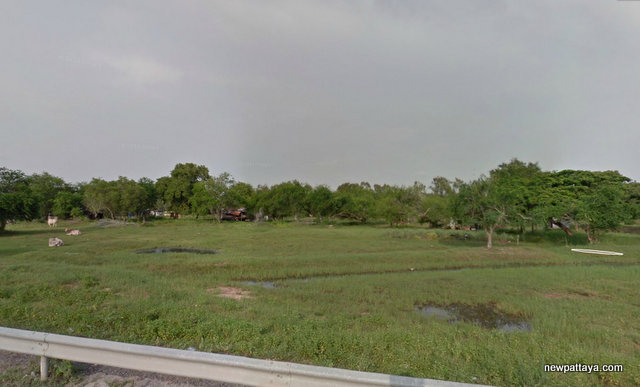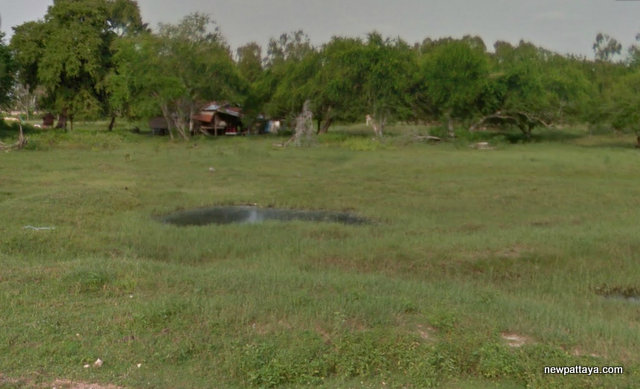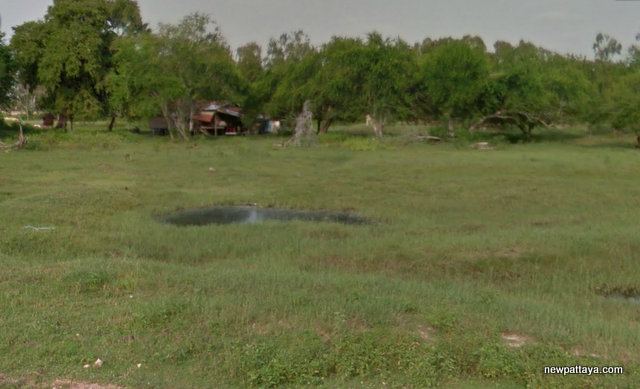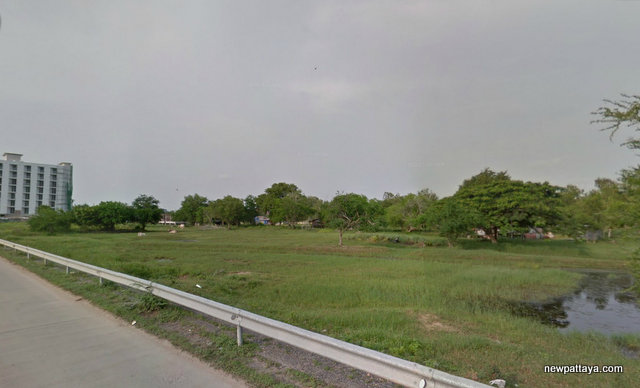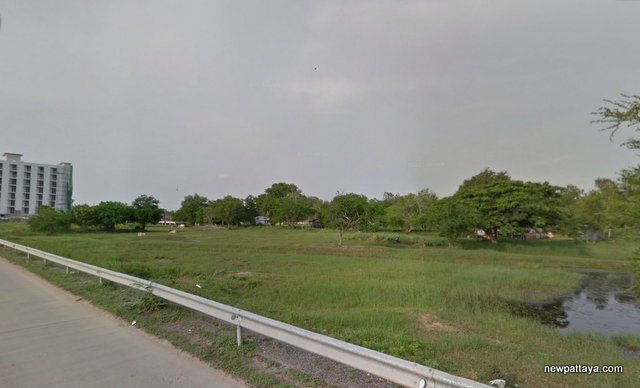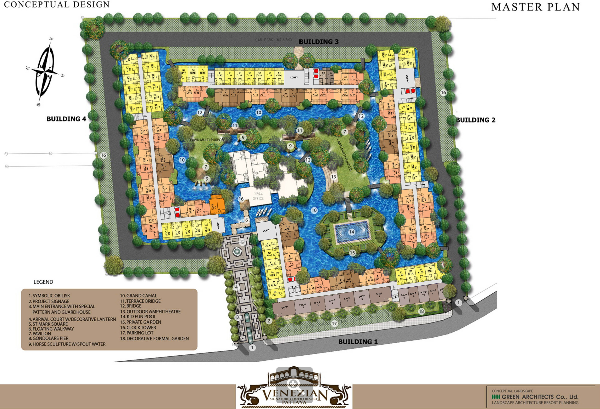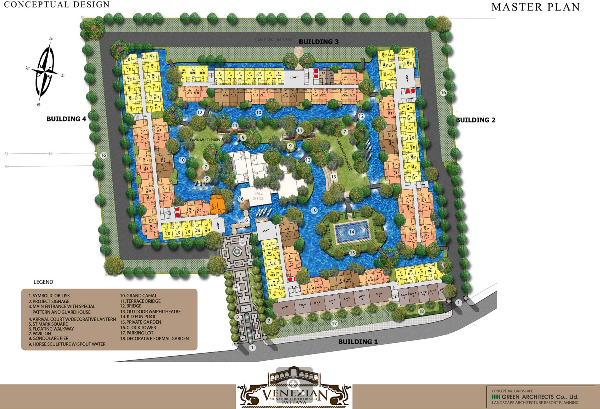 Would you like to support this website? Send funds to us using PayPal, send to secondtouch@hotmail.com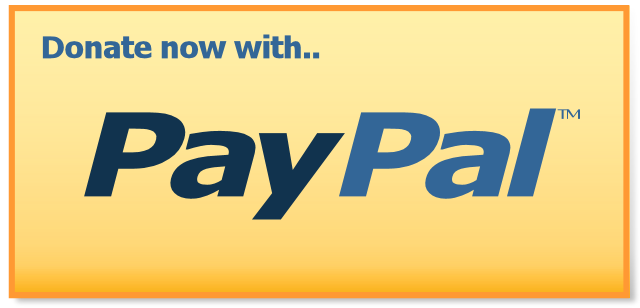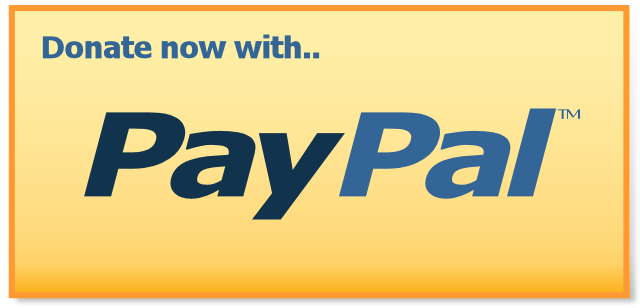 Want more information?