Tudor Court Condominium is located in Soi 2 on Pratumnak Hill close to The Vision and right next to The Tropical Dream. Very close neighbours indeed. All brand new projects. Construction started January 2010 and is scheduled for completion August 2012.
The project itself is divided into 2 buildings, one is 6 storeys high and the other is 7 storeys with each providing 10 units per floor. A total of 130 units. The units are designed so they can be used as either a permanent residence or as a holiday home.
The smallest unit is 65 sqm that provides 1 bedroom, bathroom, small kitchenette and balcony. This is ideal for the person who wants something to use as a holiday home or indeed to rent out to others on a short term basis.
The next unit is 76 sqm which gives you a good size bedroom, bathroom, large fully fitted kitchen, a big living area and a fabulous 3 meter deep balcony to enjoy those warm evenings. So far, it is the most popular unit and it gives all the extra space that you need if you were to be staying here as a permanent resident.
They have also provided a few large 166 sqm 2 bedroom units for those who have a family or regularly receive visitors and need the extra space. Prices from 3.8 – 11 MB.
Tudor Court Condos are built to European standards and the developer has chosen to use EUROPVC windows and doors throughout. uPVC (Unplasticised PolyVinyl Chloride) is most developers material of choise for windows and doors. EUROPVC has a showroom on Sukhumvit Road at 157/4, it is on the left hand side when you drive from Pattaya Klang to the North Pattaya intersection.
The picture below is dated 29 June 2012.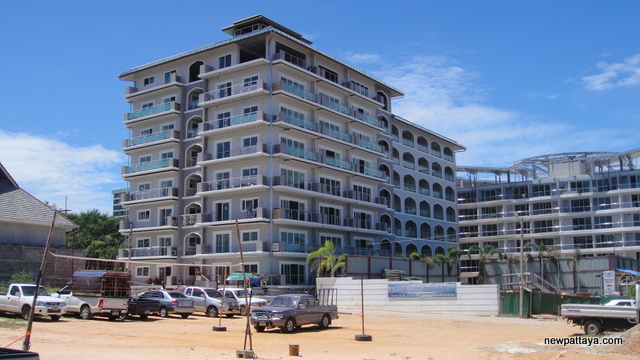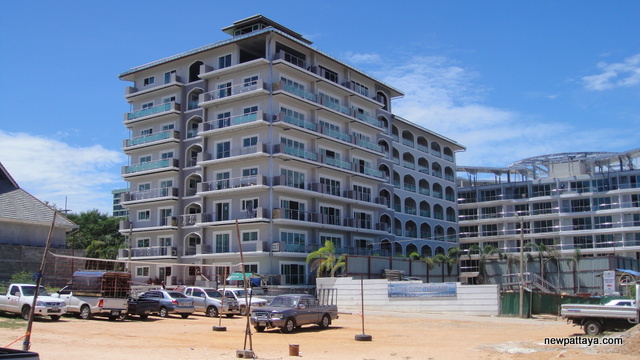 The pictures below are dated 28 April 2012.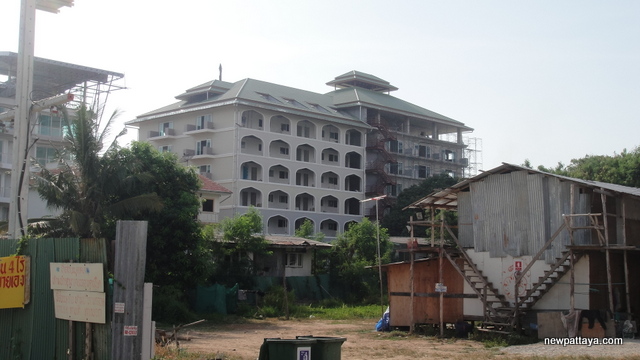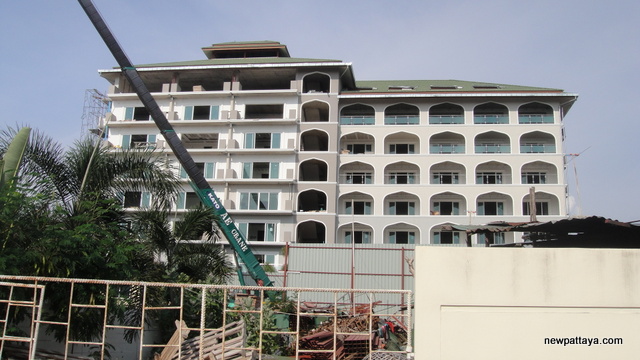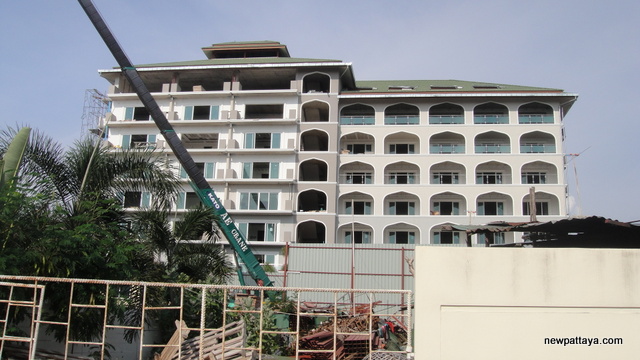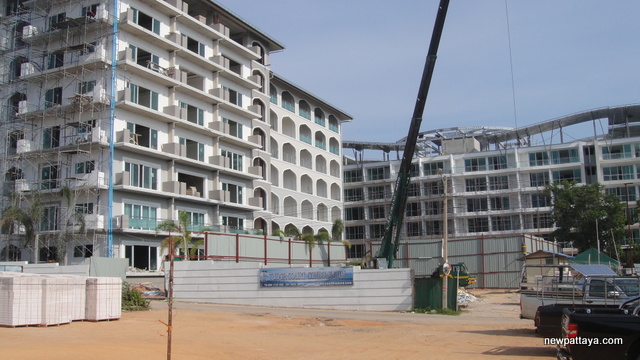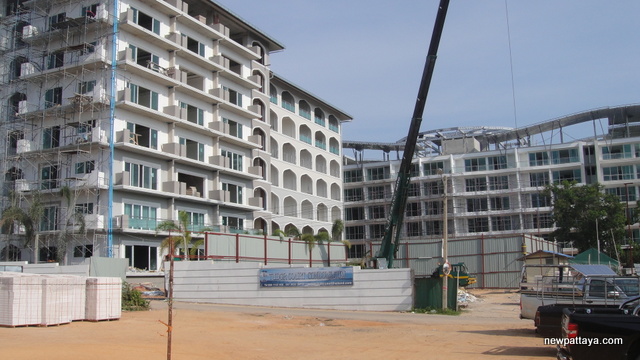 Want more information?