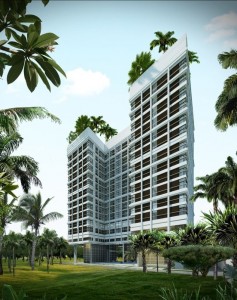 strong>Treetops Condominium Pattaya is a 12-storey condominium building located on Thappraya Road very close to The Axis condominium that is on the other side of the road. When I say 12 stories I don't believe that includes the 9 meter tall lobby so 15 stories would probably be more accurate. Treetops offers buyers a boutique style living at affordable prices – close to the attractions of Pattaya City yet surrounded by nature at the top of the hill.
Treetops is a brilliant name for a condo development, it is a happy and friendly name that indeed has a nice cling to it – it is a great name for branding purposes. That name surely caught my attention when I saw it on a poster on 28 November 2012. It is nice to see someone being creative when choosing a name – it doesn't happen often in Pattaya. Oh yes, we like Treetops that is a development that will consist of 252 units. The developer also has a retail development called Rain Hill in Bangkok on Sukhumvit soi 47 – Rain Hill is a wonderful name that you just have to love. I wonder who is choosing these great names – whoever it is, he has caught my attention – Rain Hill Living Mall opened January 2012.
There will be five town houses situated in front of the condominium building and five shop houses in front of the town houses on Thappraya Road.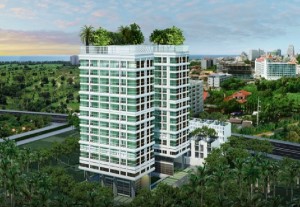 Units range in size from 24 sqm studios to 34.4 sqm one-bedroom units and 69 sqm two-bedroom units that all come fully furnished with own balcony.
There will be an open air resort style lobby and lounge area that is 9 meters high and a tropical landscaped design with extensive lush gardens. There will also be a tropical landscaped rooftop garden and to no surprise they also offer the ever so popular rooftop infinity pool.
Prices from as little as 1.3 MB for a 23 sqm studio and 1.8 MB for a 34 sqm one-bedroom unit should make this a fast selling development.
The architecture is by leading architect Stephen O'Dell, SODA, that we know well from other high end developments like Zire Wong Amat and Southpoint Pratumnak.
Treetops condominium was launched at Pullman Pattaya Hotel G on 24 November 2012, perfect timing at the beginning of this year's high season. Among others, Howard Miller from Pattaya One was there (stuff for the gossip section).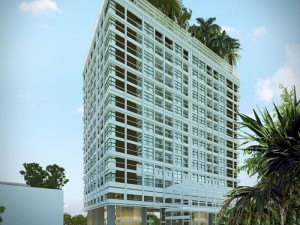 Treetops is a project by Boutique Group of Companies that is a Bangkok based developer. Treetops is their first residential project in Pattaya.
Boutique Group of Companies is a leading serviced apartments developer in Bangkok, it is a name synonymous with design oriented buildings with high levels of quality and style. Boutique's other successful projects include Rain Hill Living Mall on Sukhumvit Road soi 47 in Bangkok, Citadines and Oakwood Serviced Apartments.
In the heart of Pattaya Boutique's latest hotel Ozo Pattaya will be launched in late 2013 in partnership with ONYX Hospitality Group, a thai company which is behind Thailand's famous Amari Hotels.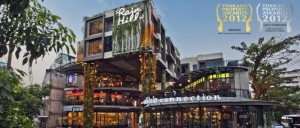 Boutique Group of Companies was the recipient of an award in the Thailand Property Awards 2012 for the retail development Rain Hill located in Bangkok on Sukhumvit soi 47. The lifestyle mall won the Thailand Property Award for Best Commercial Architectural Design in October 2012 and was Highly Commended for the Best Commercial Development Award. Knowing it can be an impossible task to to select a winner in each category we (and that's yours truly) do actually agree that the right choice was made.
Sukhumvit's newest retail landmark, Rain Hill Plaza is the perfect blend of an unrivalled lifestyle community and innovative eco-consciousness. Rain Hill officially opened January 2012.
Boutique Group of Companies has an eye for detail, a taste for design and the experience to make it happen. The managing director of Boutique Group of Companies is Prab Thakral – you would be wise to remember that name.
Construction of Treetops is scheduled to start in the third quarter of 2013 with completion in quarter four of 2014 – this is a relatively short build time in comparison with other local projects.
Published 28 November 2012.
The picture below was taken on 28 November 2012.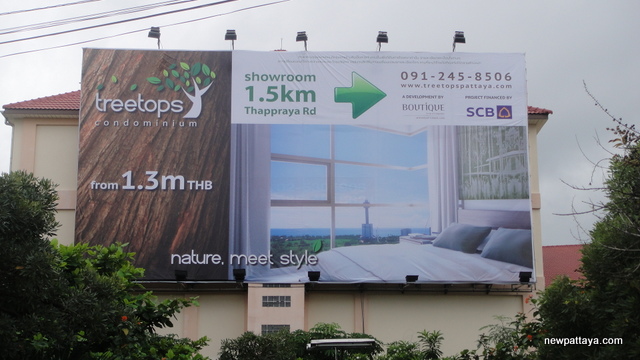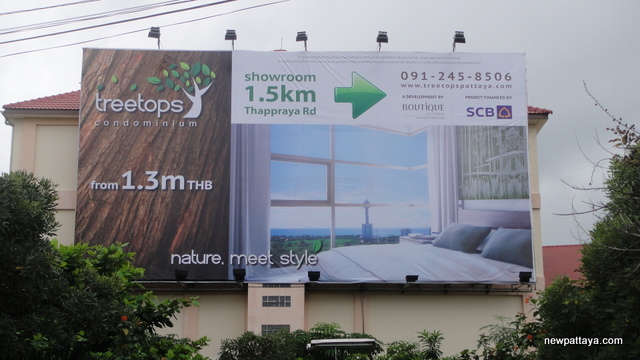 And some pictures taken on 1 December 2012: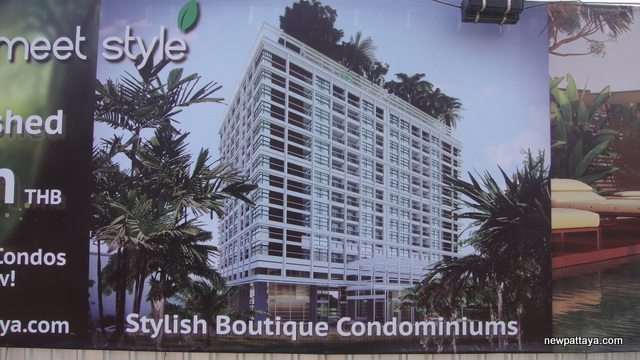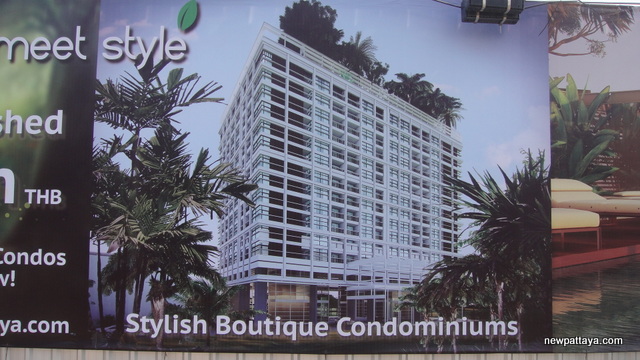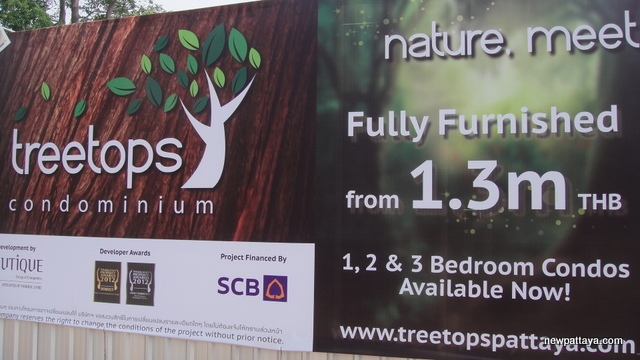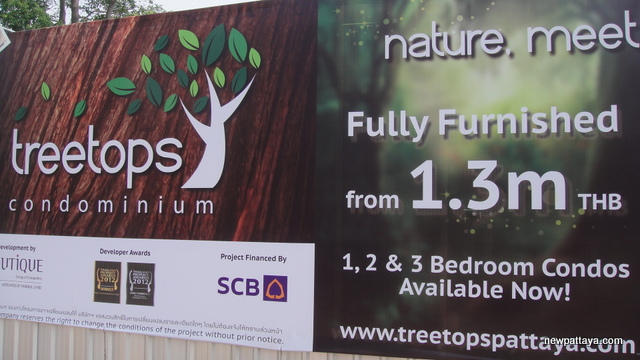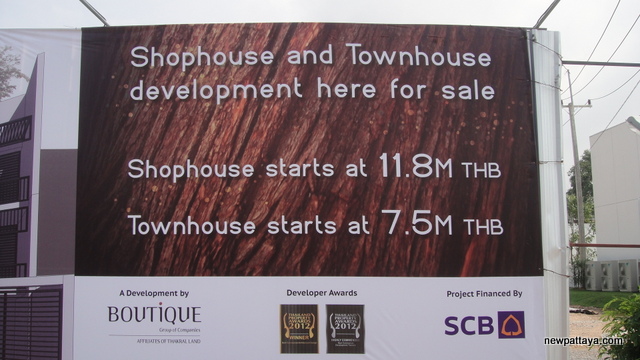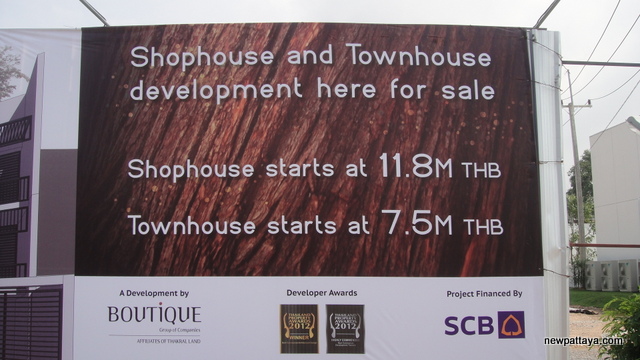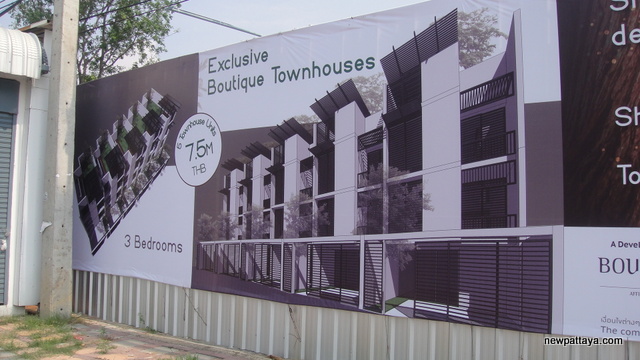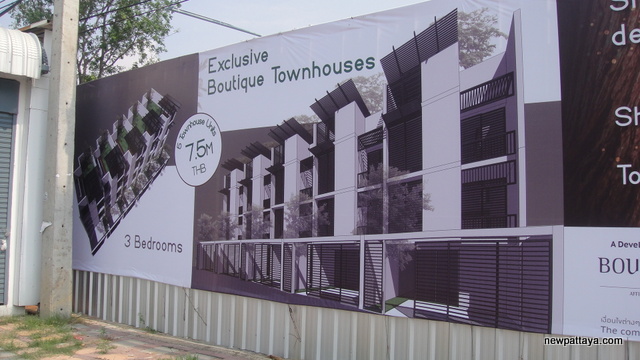 And this looks like the sales office.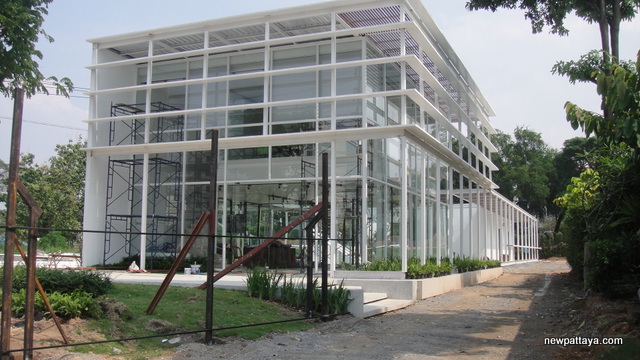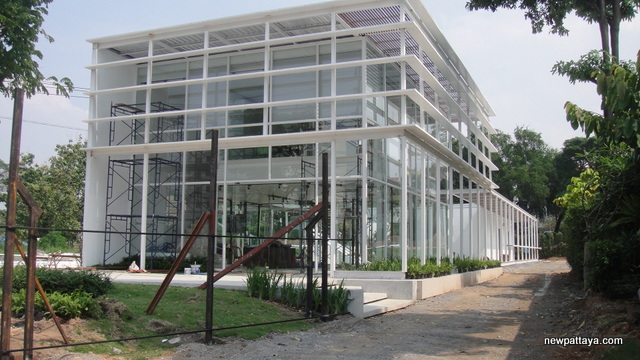 Yes, advertising on the Baht Busses is one of the signs that Silvermover is doing the marketing. Adds for Atlantis and Grande Caribbean can also be found on these busses – the same marketing recipe used one more time. The picture is dated 4 December 2012.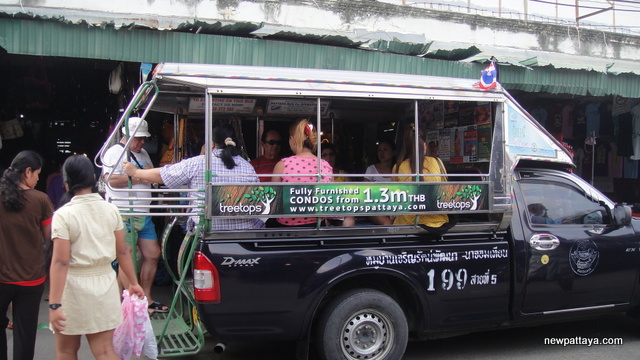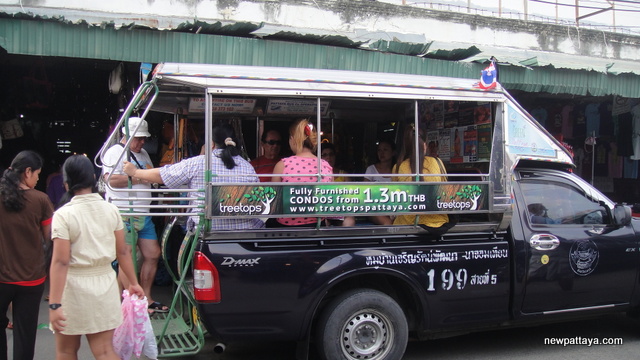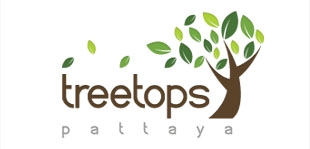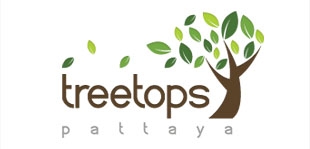 Would you like to support this website? Send funds to us using PayPal, send to secondtouch@hotmail.com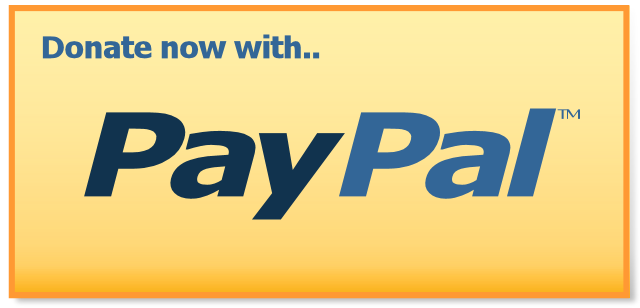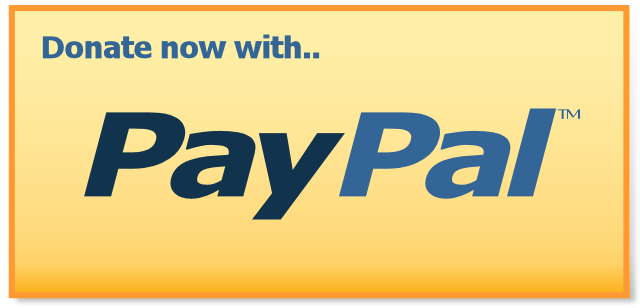 Want more information?