It is almost scary that newpattaya.com once again is the first to report about new construction going on in Pattaya. Either we are extremely good or else somebody is not doing their job. This time it is a 3-storey building located on Thepprasit Road. Is it a condominium development? Is it a hotel development? No, this is going to be a theater (โรงละคร) and a Film Studio. These guys are doing a very nice job on this circular building. I am afraid I do not know much more at the moment but we will all know more soon. Think about that, a new theater coming to Pattaya.
Published 3 September 2012.
The photos below were taken 22 april 2013.
An unusual building, unusual architecture, I like it, therefore lots of pictures. The place is crawling with ladyboys even before the official opening, I believe they are rehearsing for a show.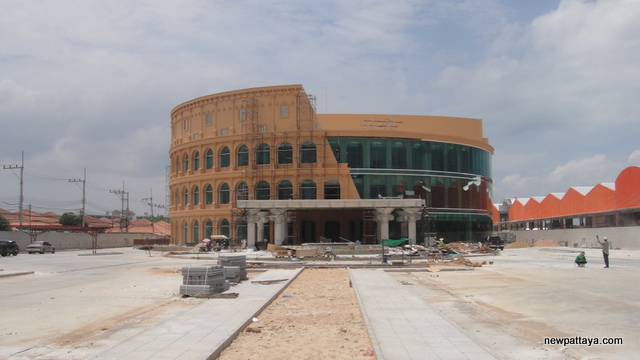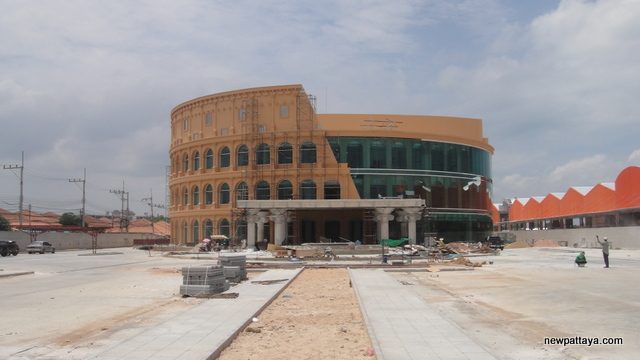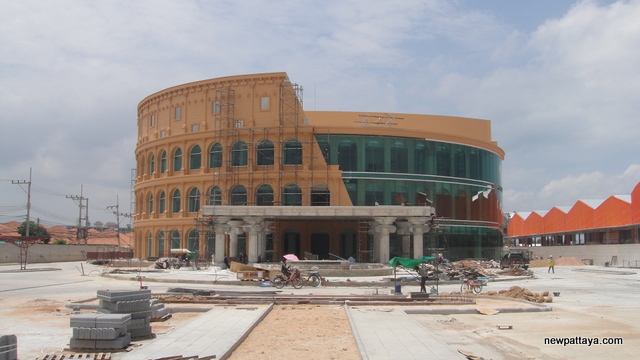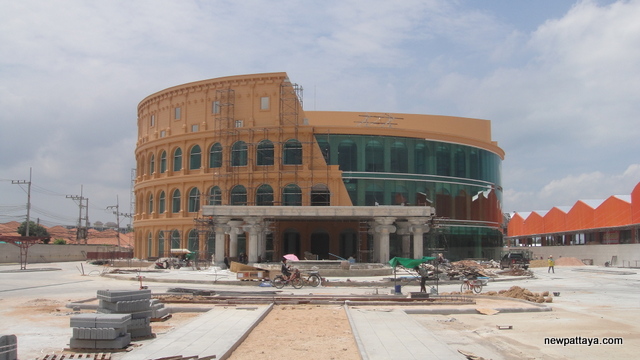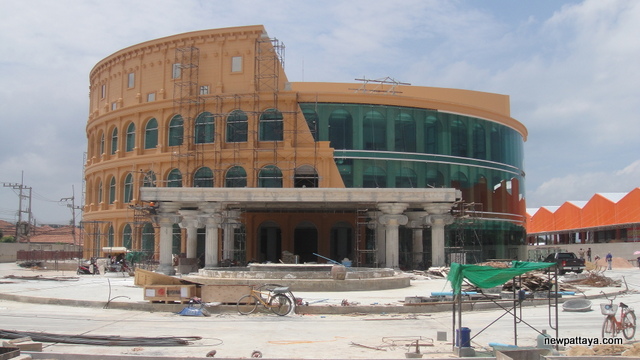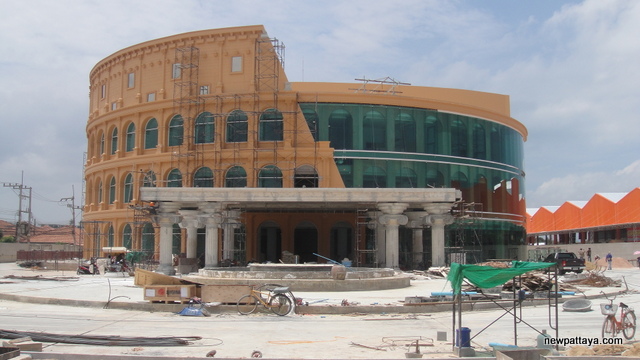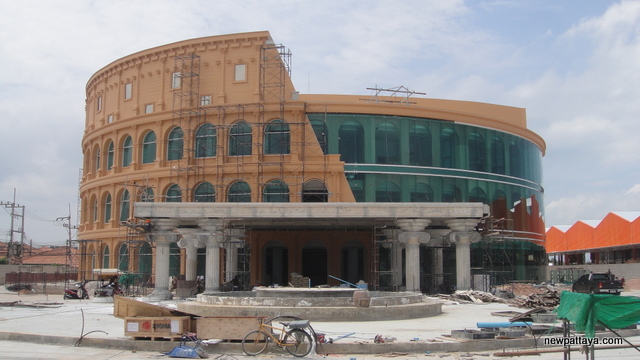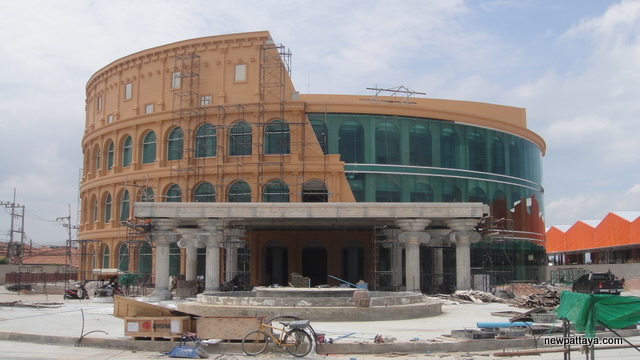 Of course we must have a chat with the workers, always fun to talk to the workers. Leading a very hard life, yet still always smiling. I'm on their side.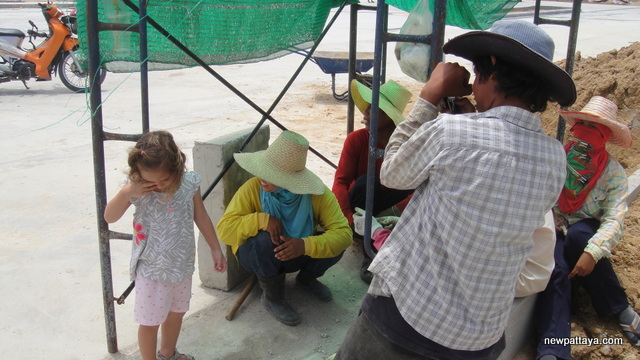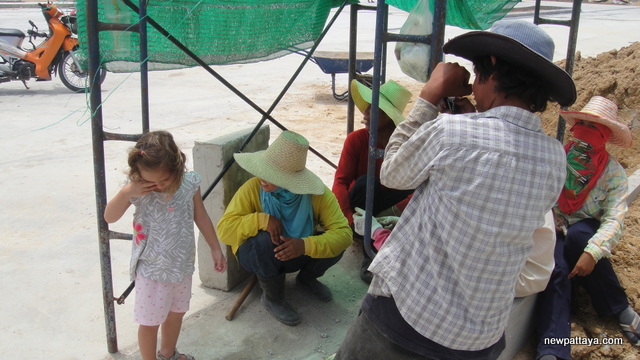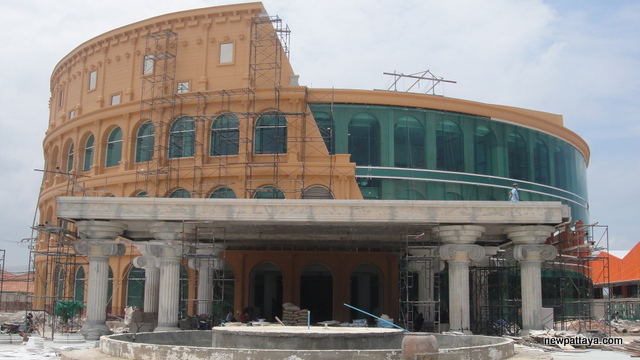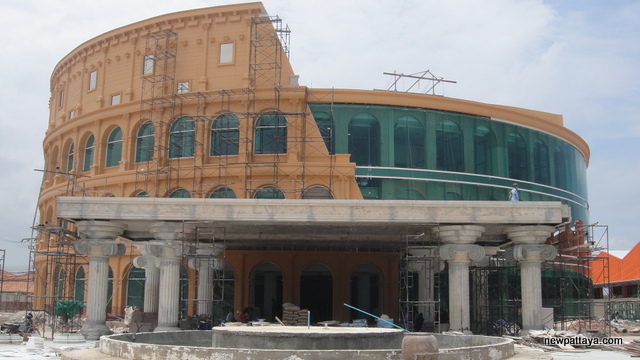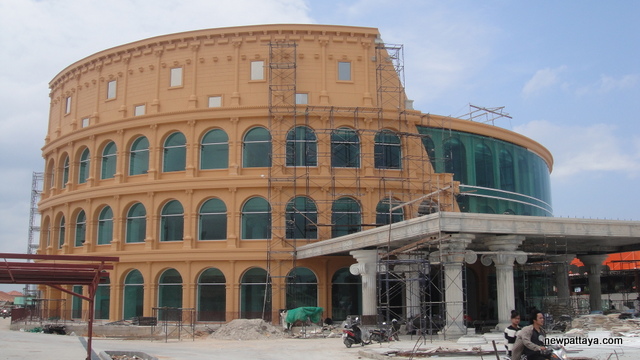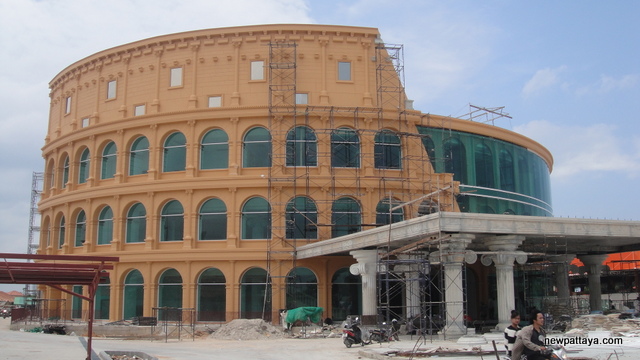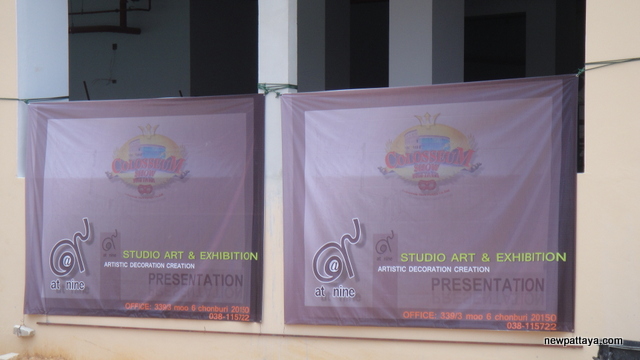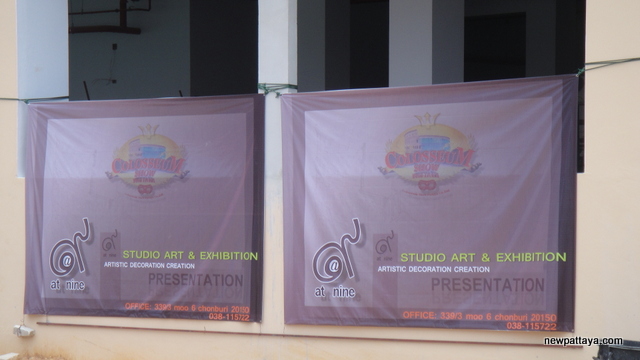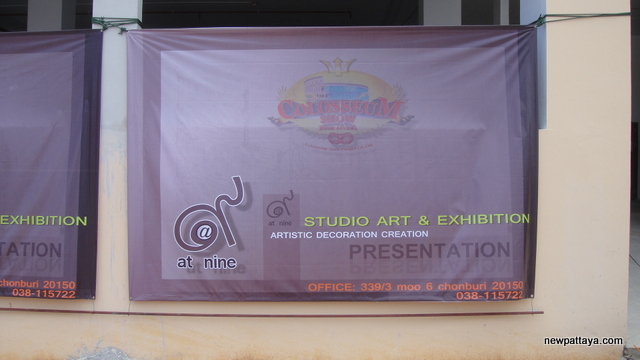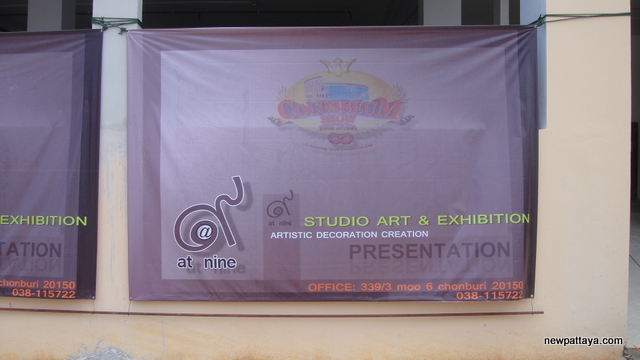 The picture below is dated 31 August 2012.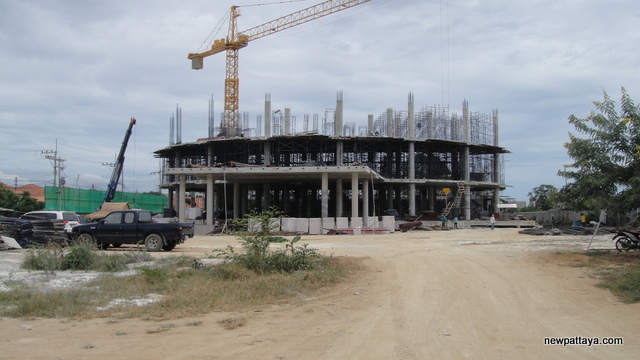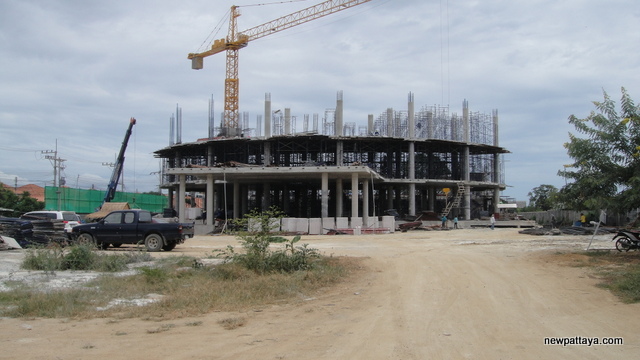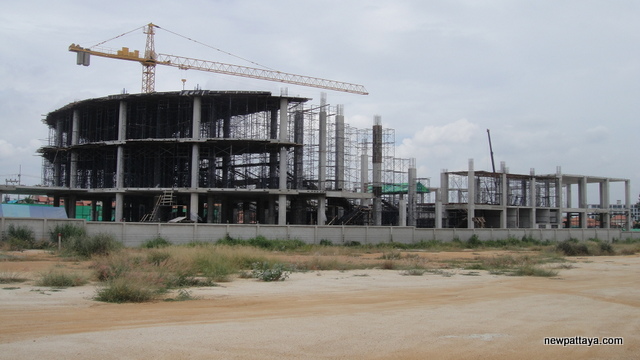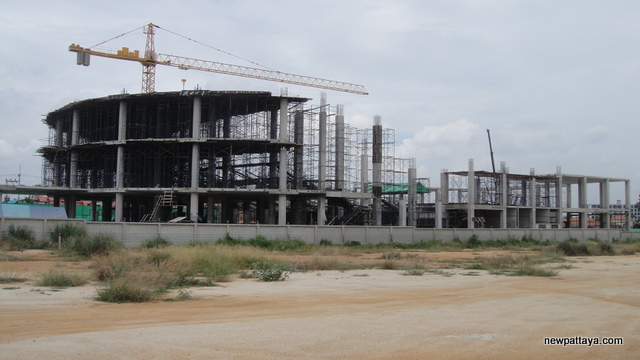 Below you will find a picture dated 26 September 2012.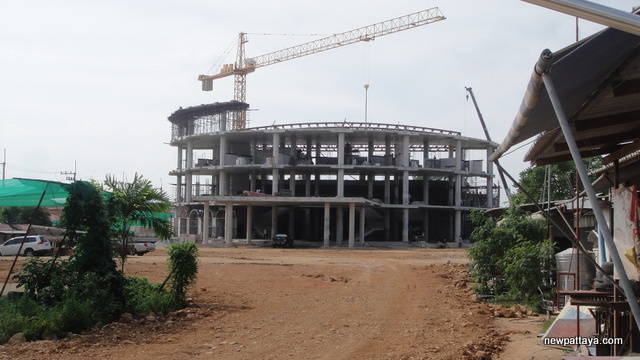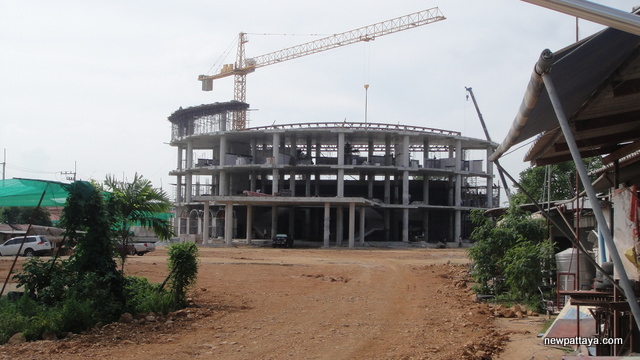 Below you will find a picture dated 22 october 2012.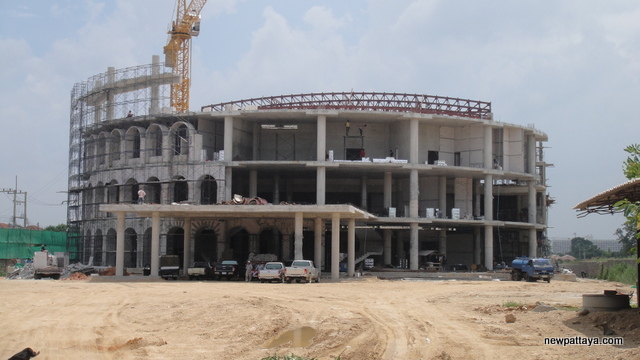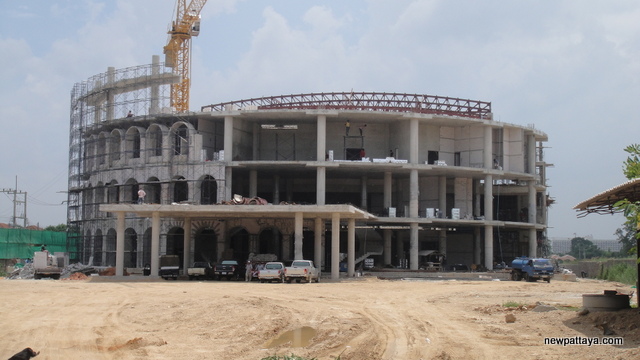 Want more information?