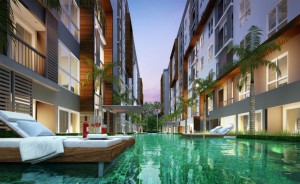 Q House is the name of the new Bangkok based developer that has arrived in Pattaya. Q House has two projects in Pattaya, the second project has not been released or leaked yet, there is nothing about it on their own website, but September 2012 Q House has TWO developments in Pattaya, The Trust Residence South Pattaya that is a 25-storey high rise on Sukhumvit Road and The Trust Residence North Pattaya that is an 8-storey development (they claim on their website it is located in Pattaya Klang but that is not correct). The Trust Residence North Pattaya was launched 19 May 2012 – this marks the debut for Q House in Pattaya. Q House stands for Quality Houses Public Co., Ltd. They run the Centre Point and Grande Centre Point hotels in Bangkok, I believe they manage a total of 9 hotels spread out all over central Bangkok. Q House are to be taken as a serious competitor by the local Pattaya developers. The two Trust projects have Pre-Built as the main contractor and there can be no finer selection. Q House will launch a project and a couple of months later they will start construction. They do not wait for a year or two to collect interest on the payments like the local developers do.
The Trust Residence is an 8-storey development consisting of 3 seperate condominium buildings with a total of 660 units. All units are small – you have a choise of two unit sizes,  a 22.6 sqm unit or a 29.1 sqm unit. You may possibly combine 2 of the smallest units and get a two-bedroom 45.8 sqm unit but I am not sure about that. All units are fully furnished.
The development is located on soi Paniad Chang close to North Pattaya Road. The Chezz Condominium is another new development located at the other end of soi Paniad Chang near Big C Extra – you will find this soi between Central Pattaya Road and North Pattaya Road.
The project manager is A E Asia Co., Ltd. The main contractor is the Bangkok based PRE-BUILT Company Limited that is also the main contractor at Zire Wong Amat and The Trust Residence South Pattaya and Siam@Siam Design Hotel Pattaya.
The Trust Residence North Pattaya offers by far the best payment plan of any developer in town – only 10% down payment and 90% upon transfer. Prices from 999.000 Baht for a 22 sqm studio.
The project is scheduled for completion in August 2013.
Published 27 September 2012.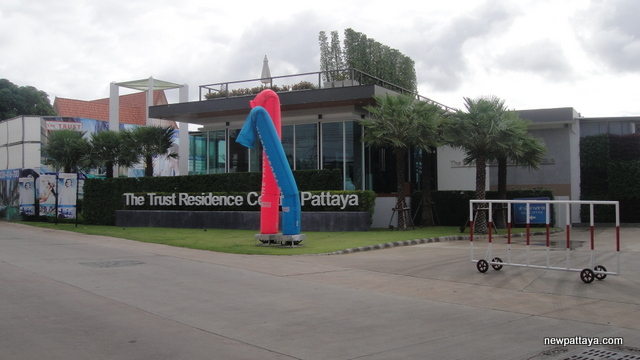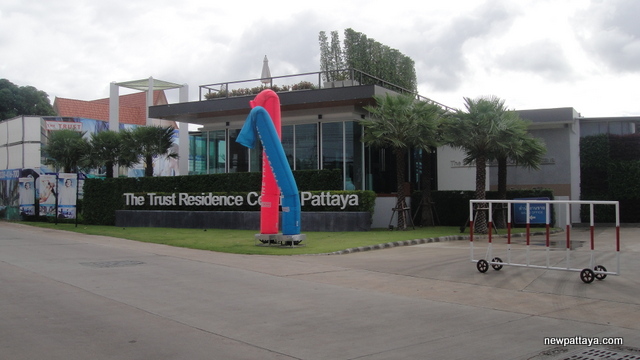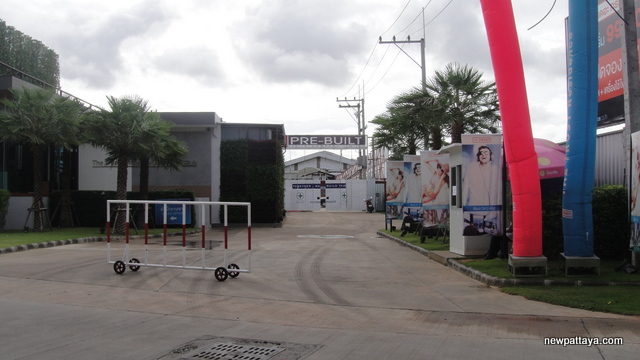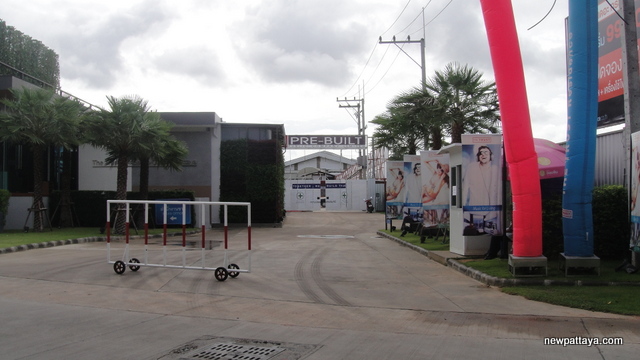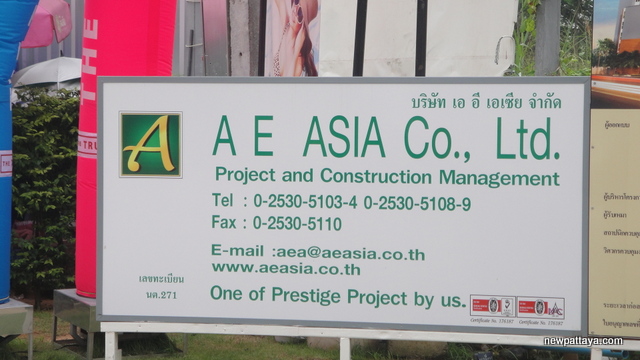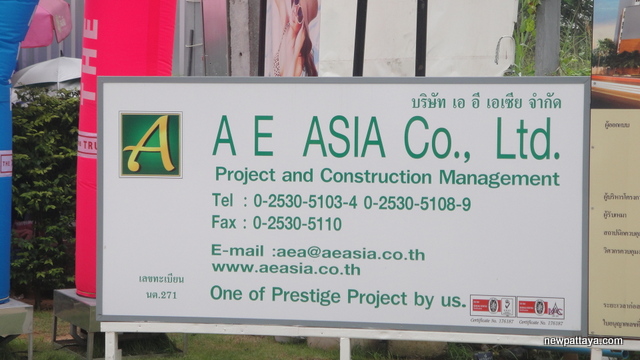 Some photos taken 1 June 2013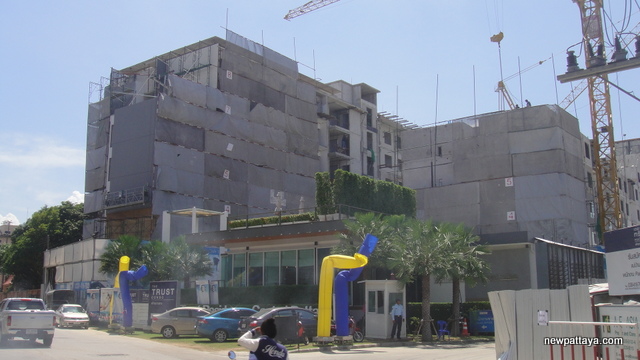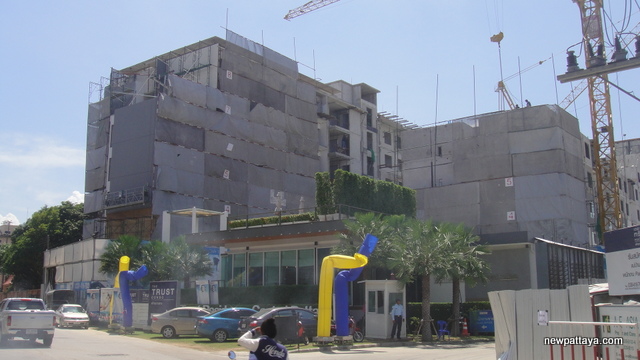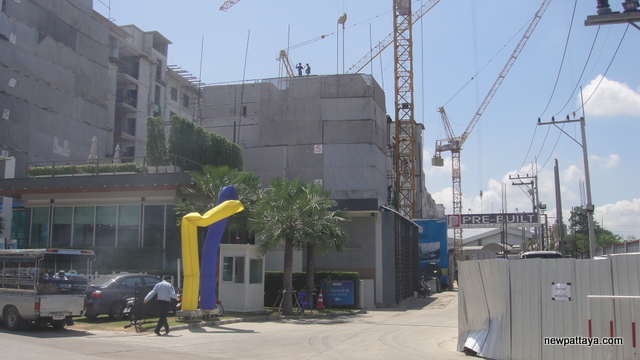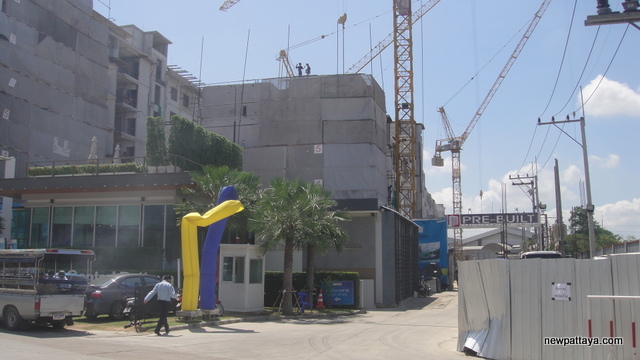 A photo taken 28 June 2013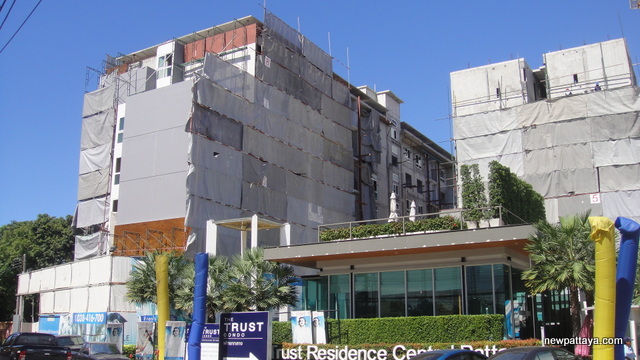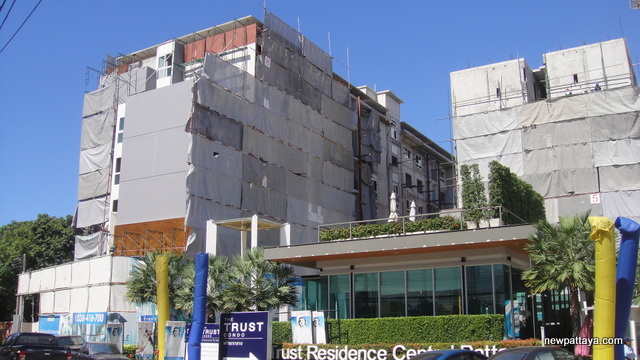 Quality Houses Public Company Limited, together with its subsidiaries, engages in the development, management, leasing, rental, and sale of real estate properties in Thailand. Its property portfolio includes land and houses, residential condominiums, serviced apartments, and office buildings. The company also manages public utilities of real estate business and land owners; distributes and installs furniture; and operates a hotel. Quality Houses Public Company was incorporated in 1983 and is headquartered in Bangkok, Thailand.
Bangkok Developments by Q House:
Want more information?