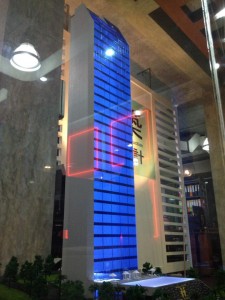 The Touch. A project by Mario Kleff. This is a one of a kind futuristic development that we have not seen in Pattaya before and it will definitely set new standards in the industry. This is a brand new project. I have a good feeling about this project even I know very little about it. They have started construction without telling the world about this new project. They haven't even bothered to make a sales office yet, I am writing this 31 May 2012.
They do things differently on this project. We are talking about a 31-storey high-rise on Pratumnak not that far from The View and Cosy Beach View.
The building will feature two huge granite columns between long girder beams that will make it possible to incorporate 25-metre wide open spaces on each floor. The entire building will be clad in blue glass, reflecting the colour of the ocean, and will feature upwards of 60 units, including a three-storey penthouse. The lower floors will each be divided into three studios, the middle floors into two apartments and the upper floors will each comprise single units.
The units – each with a distinctive character and soul – will be sold only after completition. The building will be constructed to the highest standards of construction quality using the most advanced materials and engineering design never before seen in Pattaya. With its two-column design and span of 25.0 metres from column to column Mario Kleff's The Touch is the first and only high-rise building that style in Thailand.
The project is estimated to cost about 850,000,000 Baht.
The picture below is dated 31 May 2012.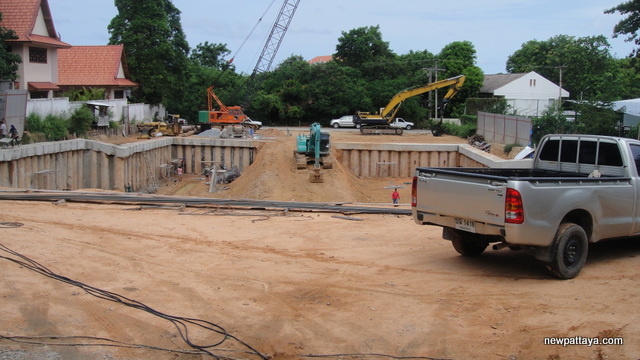 In the picture below you will be able to see that the Cosy Beach View building is located right behind The Touch. The residents of The View and the Cozy Beach View will get a nice view of….. The Touch. Why am I smiling here, that is not a nice….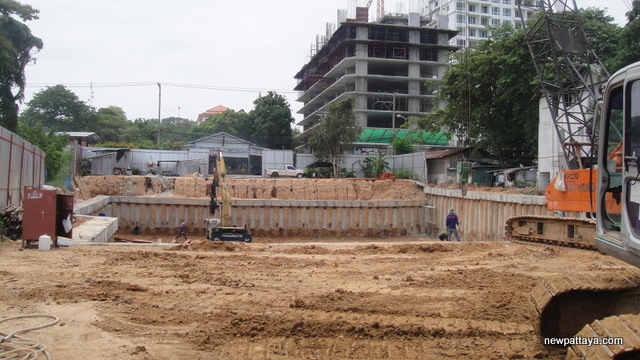 Below you will find a picture dated 5 July 2012.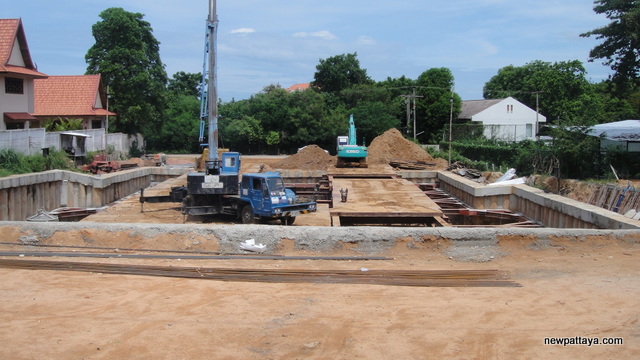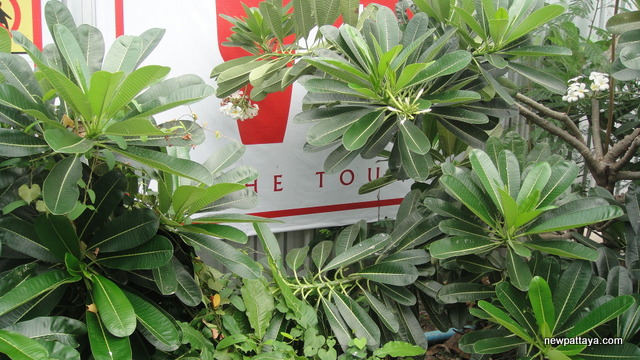 Pioneers often have arrows in their backs. Fast-followers learn from the first-mover by looking at the arrows in his back – then do everything to avoid them. Mr Kleff will know what I am talking about.

Would you like to support this website? Send funds to us using PayPal, send to secondtouch@hotmail.com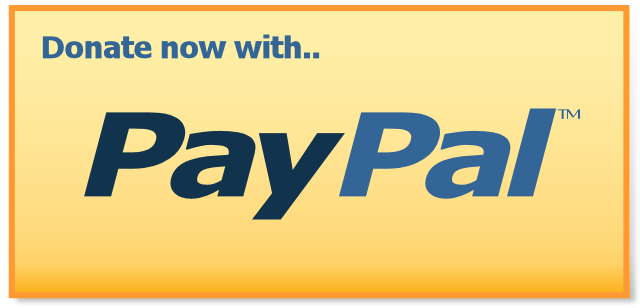 Mario Kleff's The Touch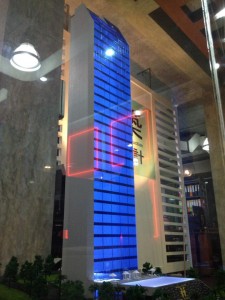 Look at picture to the right. Do you notice that special blue colour of the building? We are only 100 meters from the beach – the colour of the ocean is blue, do I need to say more? The colour – just like the building – is truly unique. The light rays, the water and the building will be playing a game that I look forward to see. I have never seen a building like this.
Mario Kleff's The Touch will be very advanced in comparison to the products the other developers offer. In our daily life we use iPad's, mobile phones with touch screens, GPS in our cars etc., we warmly welcome these new technologies. New user friendly versions of a product will always be in demand so why are the condominiums in Pattaya not evolving? All that is going to change with Mario Kleff's The Touch. I do not know the details but I am sure there will be some kind of intelligence built into his units.
Architect Mario Kleff might be known by people in this business today but that is nothing compared to what is going to happen in the future. It is written in the stars above that he will become famous like a Hollywood movie star. He will set new standards in the industry. Just trust me on this…..
This is going to be a state of the art development, a one of a kind futuristic development. This is a 31-storey condominium building under construction in Pratumnak. This is not one of the usual off plan developments you see all over Pattaya, all the money was in place before construction started. You can find construction updates on Mario's Facebook. Mario Kleff is also the architect of Wong Amat Tower that I am particularly interested in. The W-Tower is the love of my life at the moment….
For more information please use these E-mail addresses: mk@wandeegroup.com and nw@wandeegroup.com, website: http://www.wandeegroup.com
Want more information?