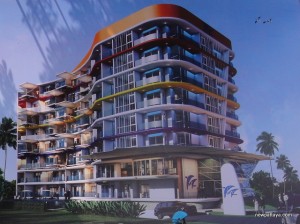 The Surf Condo Pattaya is an 8-storey development on Sukhumvit 54. Pre-launch prices start at only 980.000 Baht and furniture is included. There is a total of 135 units.
The Surf Condo Sukhumvit 54. It sounds like we are in Bangkok but this is Pattaya. We will see a lot more developments like this one along Sukhumvit Road in the future. Tesco Lotus South Pattaya is just around the corner so Thepprasit Road is nearby. It is convenient to live near a shopping complex and it adds value to the development.
I know very little about the project as no information has been released but everything looks very nice. However, I would like to know a little about the developer. It is someone we know or is he a a newcomer? The price is good, the location is good and hopefully the developer is good.
I have known about this development for a long time but I have not felt it was necessary to hurry writing about it. I have no competitors and it is boring always competing with myself. There is no price and no reward for being first, perhaps that's why nobody cares.
Published 18 march 2013.
The photos were taken 5 march 2013.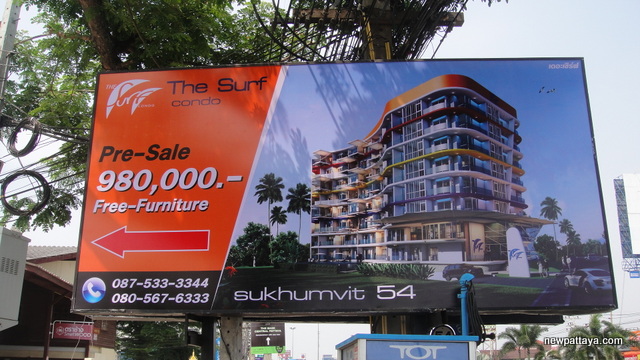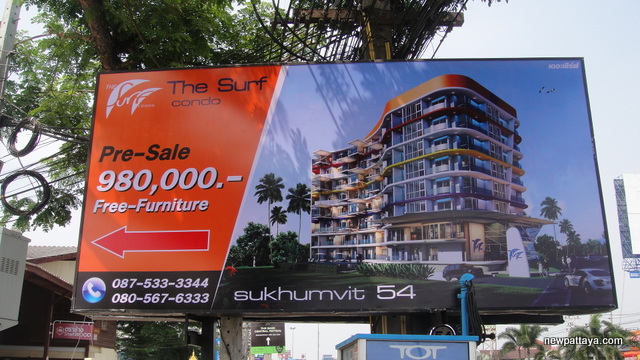 As you can see they are building a sales office at the moment.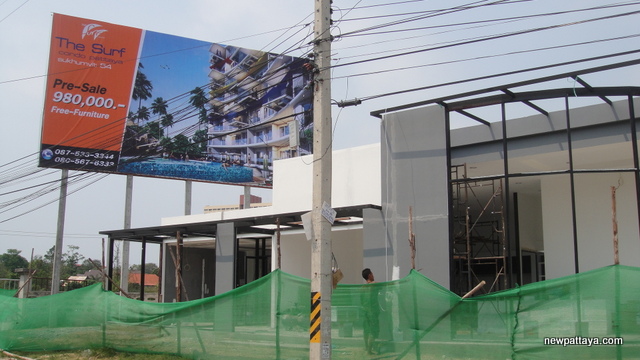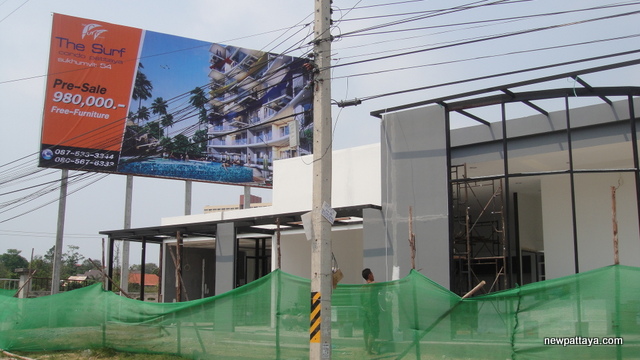 A photo taken at IKEA and Mega Bangna 18 august 2013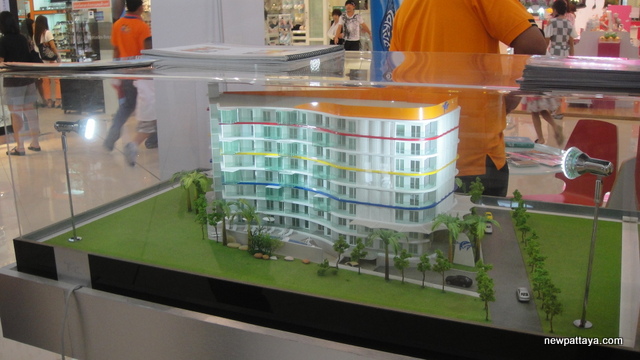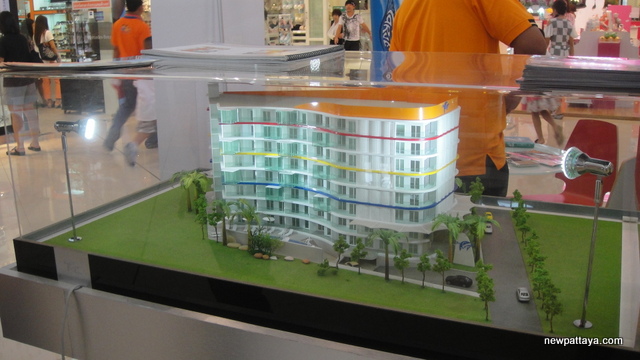 The picture was taken 30 November 2015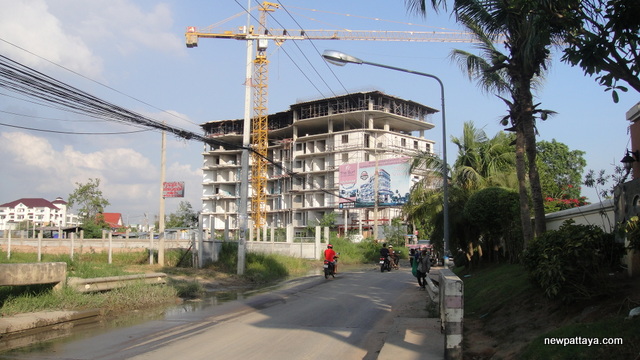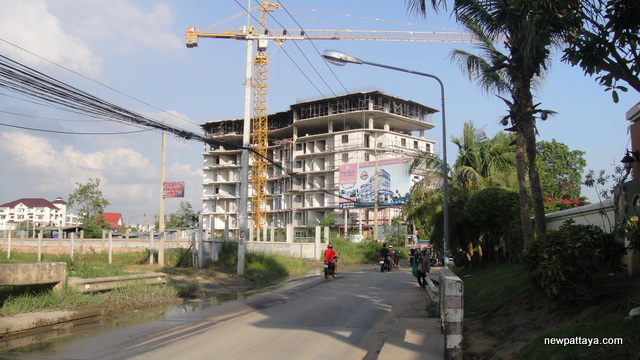 Would you like to support this website? Send funds to us using PayPal, send to secondtouch@hotmail.com