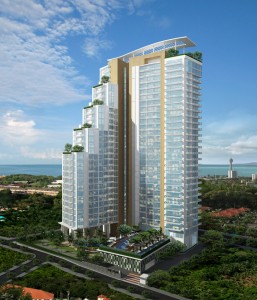 The Peak Towers is a Two Tower condominium project located on Pratumnak Hill – the project was officially launched 1 October 2010. This is not just any place on Pratumnak Hill, there is no doubt this is the best area of Pratumnak Hill. For this reason there are several condominium projects taking place here at the monent. Right next door is The Elegance, 100 meters away you will find The Touch by Pattaya's star architect Mario Kleff. You will also find The View and the Cosy Beach View in this area. So yes, this is the hot spot on Pratumnak Hill.
The Peak Towers is a project by Vistas Development, a privately funded development company, founded by Mr. Meny Borenstein. He was also the co-founder of Iguana Co., Ltd. that branched off into two new separate entities. Vistas Development is one, the other is Matrix Developments. Their vision: to create and deliver the best product, providing great value, with the highest quality of customer care. Heights Holdings is also a partner in this project. The construction company K-Tech is doing the actual construction at the site –  their poster is at the construction site. K-TECH is a very big player in construction and development in Bangkok.
The architectural firm behind The Peak Towers is the award winning Interkon Akitek Co., Ltd., a company that has also designed The Palm. Apparently Inter Akitek does not have a website, kind of unusual these days.
This is a 30 floors project so it is another High-Rise. Yes, here on newpattaya.com – for some unknown reason – we like High-Rises. Unit sizes range from 31 sqm studio suites starting at 1.49 MB to 44.5 sqm one-bedroom apartments starting from 2.25 MB. And two sizes of two-bedroom apartments – 81.5 sqm from 5.70 MB and 92 sqm from 6.49 MB. My personal estimate is that the project will be completed early 2014 – they will need about 2 years for a project of this size.
Facilities of The Peak Towers:
Land Area = 2.5 Rai
5 Levels of Covered Parking
Hotel Styled Lobby – 6 Elevators
Spectacular Sea and Pool Views
Generous Communal Areas:
3 Swimming Pools
Rooftop Gym
Professionally Designed Relaxation Areas
Beautiful Landscaping including Waterfalls
On-Site Restaurant/Cafe
Business/Meeting Facilities
Children's Play Area
I was at the site on 3 October 2012. I could not believe my eyes – it was like a dream come true. I had free access to all the good stuff. And there really was a lot of goodies for someone like me. Some developers put a lot of effort into hiding their build behind tall walls but this is luckily not the case in this development. K-TECH and Hights Holdings can be very proud of what they have achieved until now. This is a delicious and mouth watering project and I love it. K-TECH have shown us that they are capable of producing a high quality work product. K-TECH are among the best and I hope they have come to Pattaya to stay.
The first picture below is dated 28 April 2012. This is before actual construction has started. They have probably already done some pile testing. The building in the background is Sunset Boulevard Residence.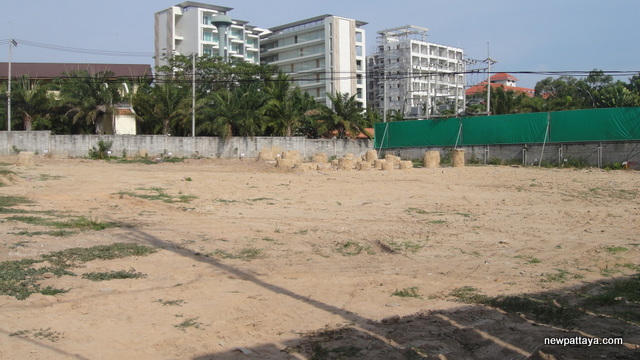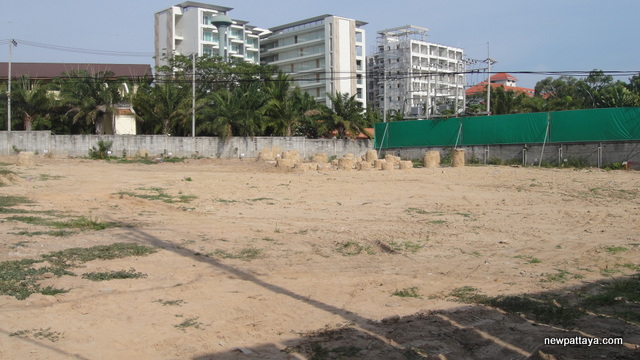 Below you will find 3 pictures dated 5 July 2012. As you can see they are progressing nicely.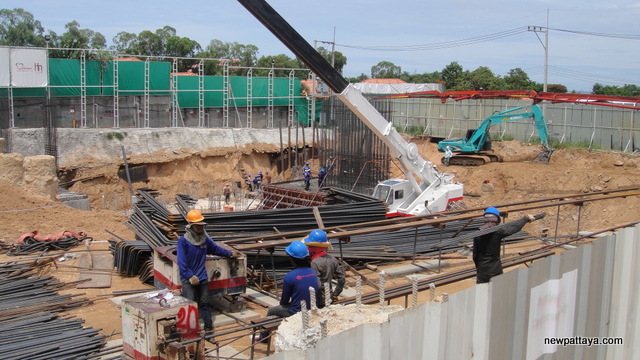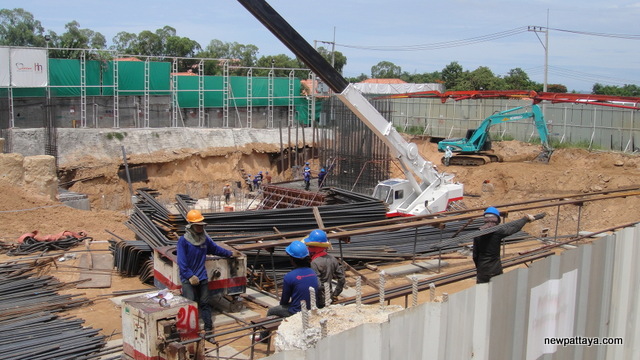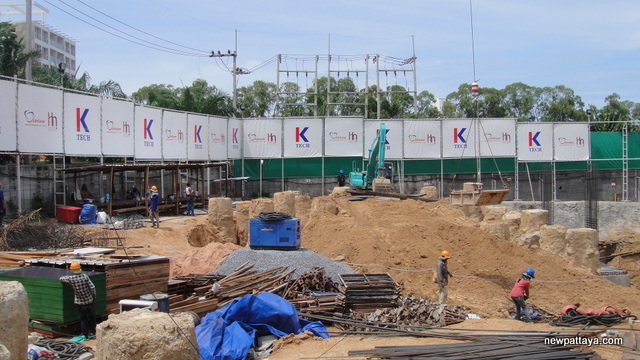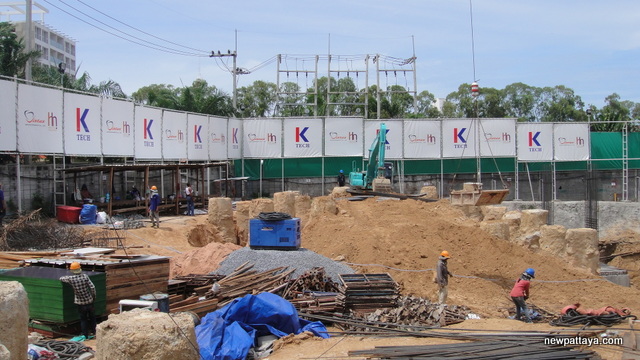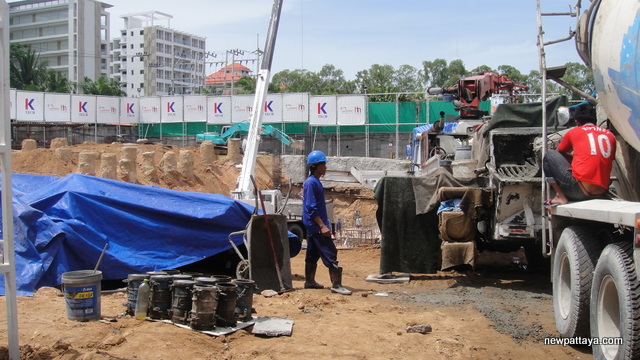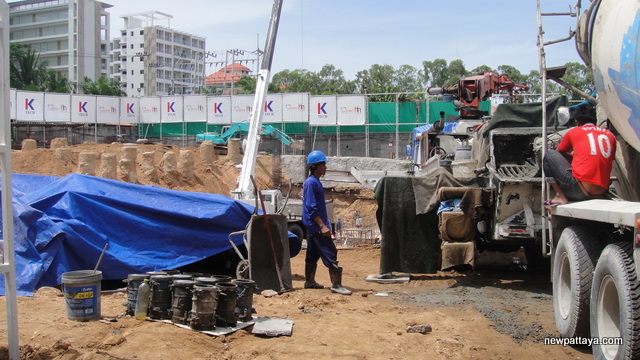 Below is a picture dated 6 August 2012.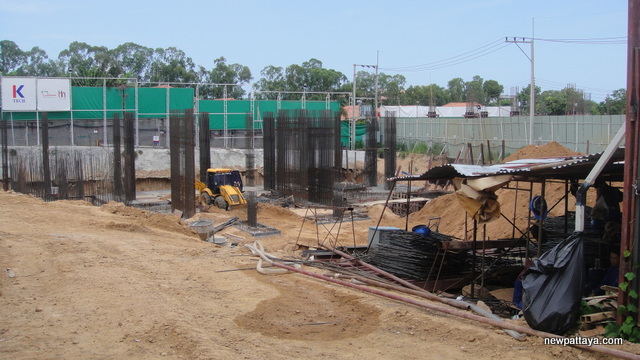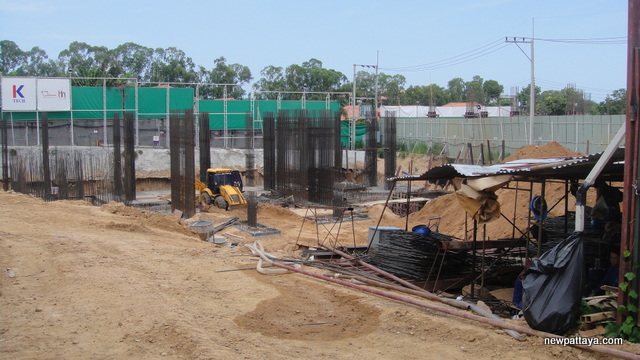 Enjoy the pictures below dated 3 October 2012. It is nice to have been here from the beginning – then you end up growing attached to the development. A strange kind of love….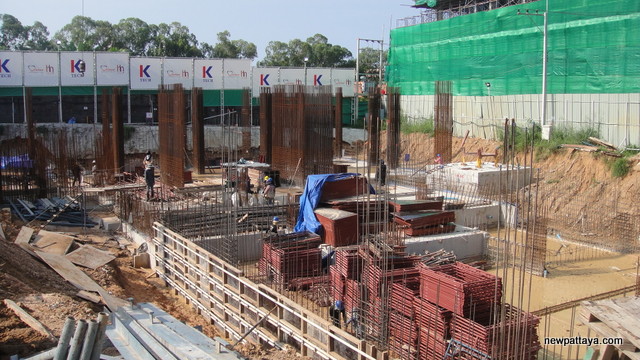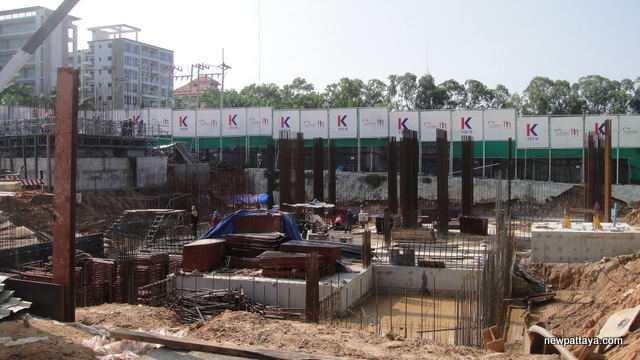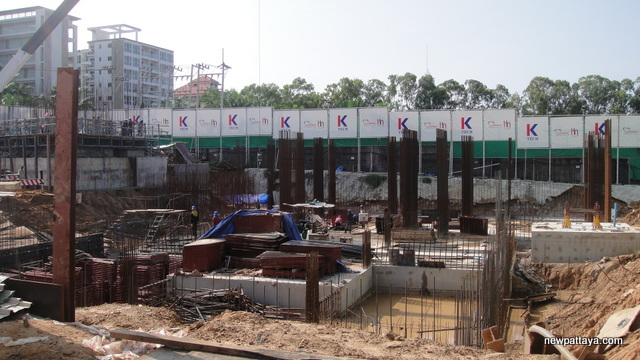 A picture dated 8 november 2012. There is no doubt this is a wonderful project. But I need a private place to sit down so I really can enjoy myself. At the W-Tower I have my regular spot where I can sit down unnoticed and nobody bothers me – I kinda miss that here.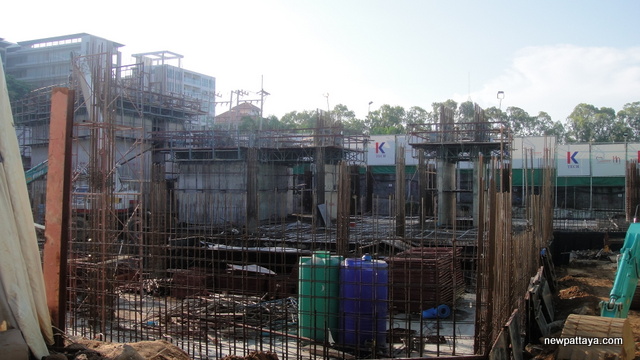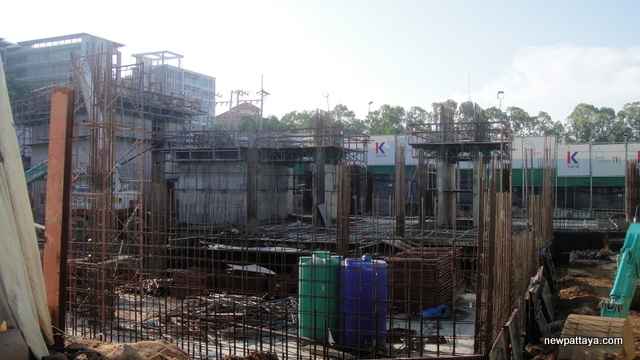 A picture dated 9 november 2012.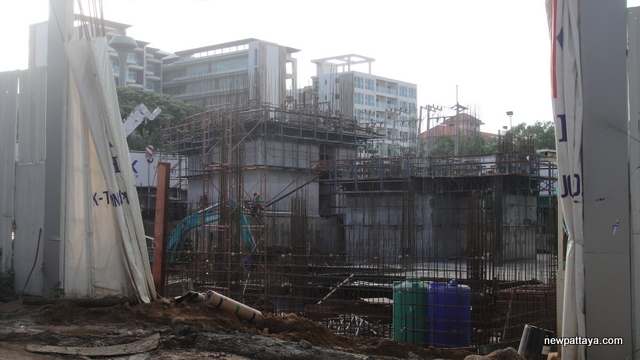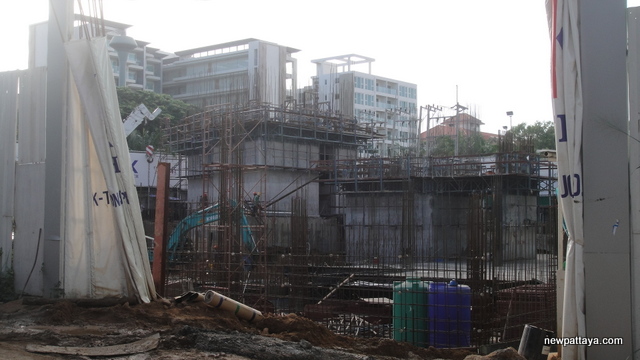 A photo dated 13 May 2013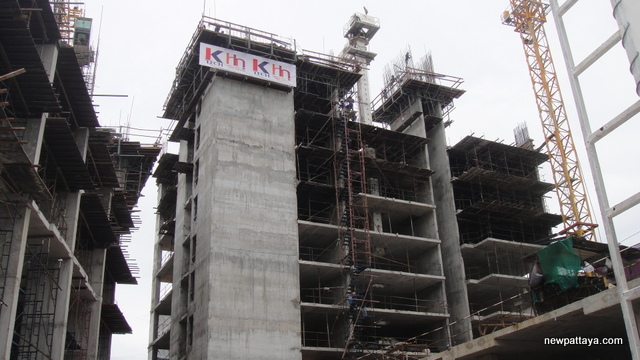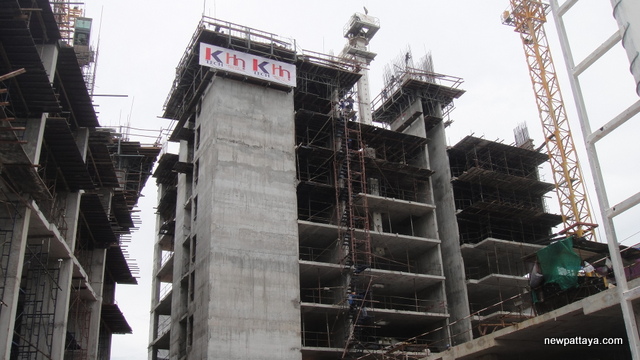 A photo taken 27 May 2013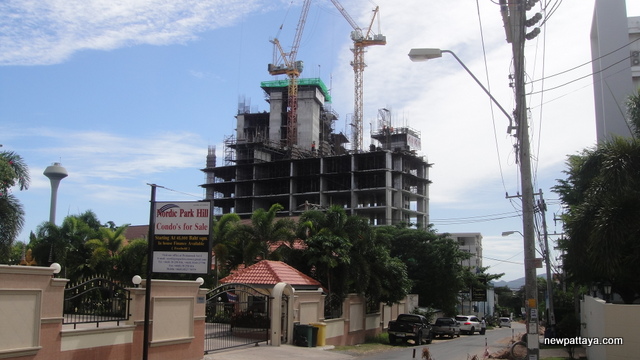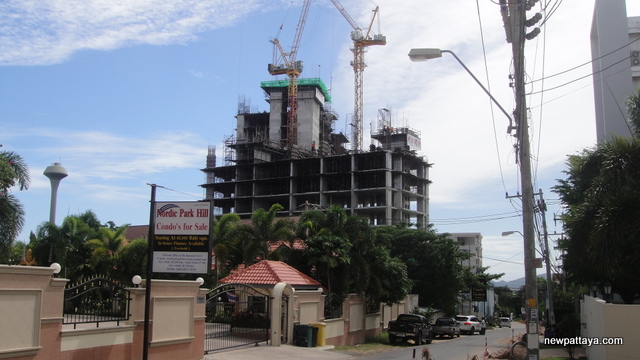 A photo taken 26 February 2014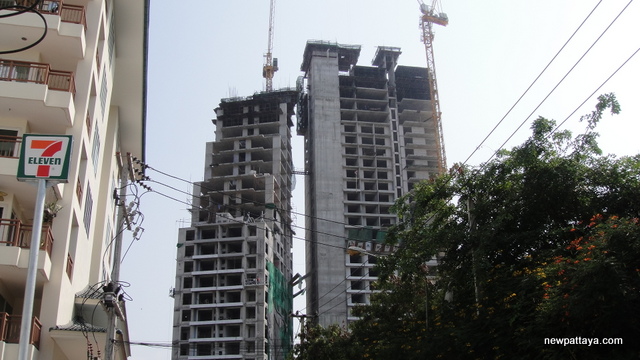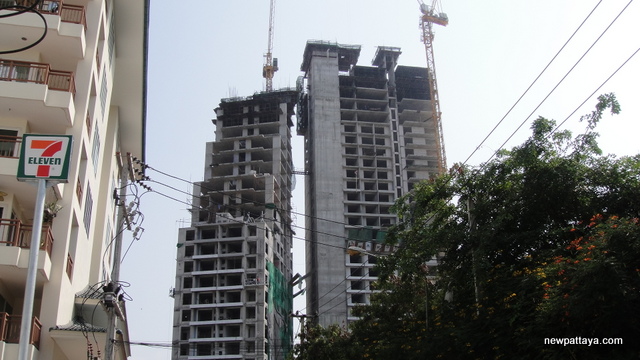 Want more information?