The Center Views Bang Saray or Centerviews condominium is a low-rise condominium development comprising 7 stories and only 48 units. Of course the development is located in the cosy and charming village of Bang Saray, a village that I have a very special relationship to. I simply love it down there and I know many others will soon discover the place and I am certain they will feel the same way I do. If you have a heart you will love Bang Saray, if not, maybe Pattaya is the right place for you.
If you "do a google" on The Center Views you will not find anything. That is exactly where I step in and do what I do best. I like to do stuff that nobody else has done before. I will feel good if I can present something unique.
I have known about The Center Views development for a very long time but I have 500 projects in the drawer and I can't do them all so I have to choose some.
The location is unusually good, there is only 50 meters to the beach and the pier. I was in Bang Saray on the 5th of march 2013 and already 31 units are sold that means there are only 17 units available. The units come fully furnished and prices start at 990.000 baht.
Construction has started as you can see in the pictures below. For more information call 098-142-9932.
Published 8 March 2013.
The pictures are dated 5 march 2013.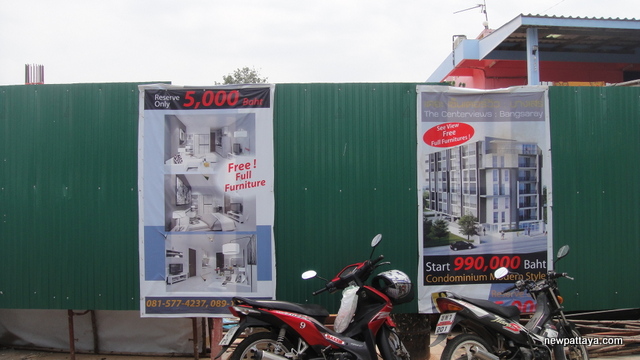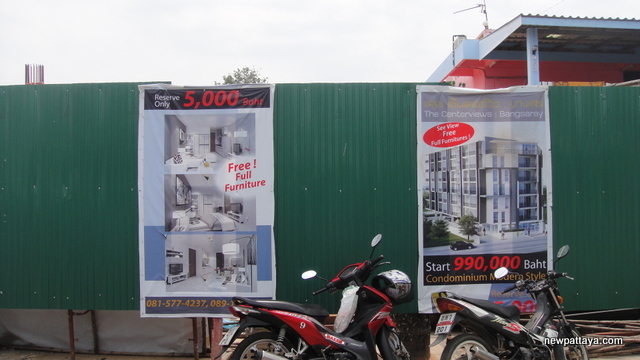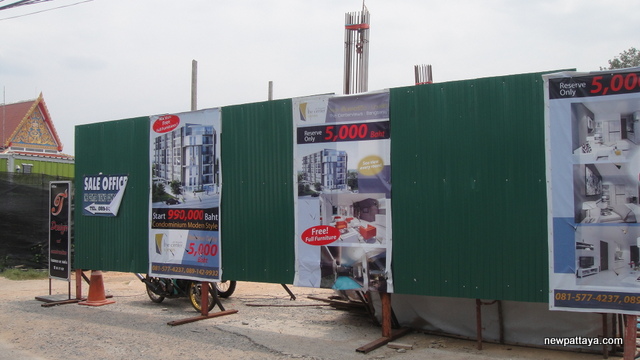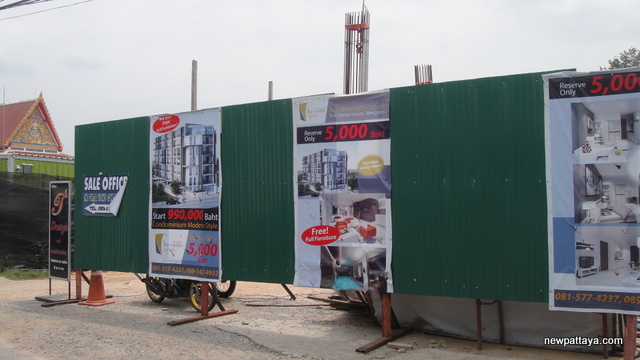 Below is a picture dated 20 september 2012.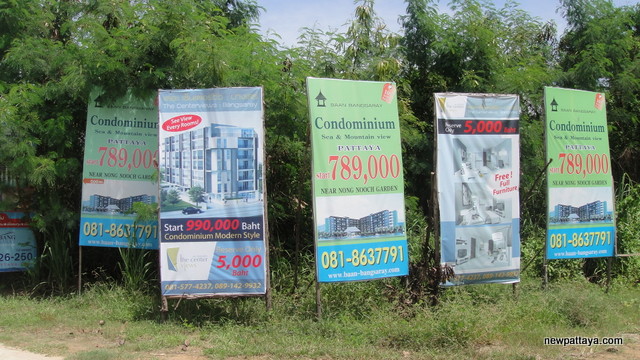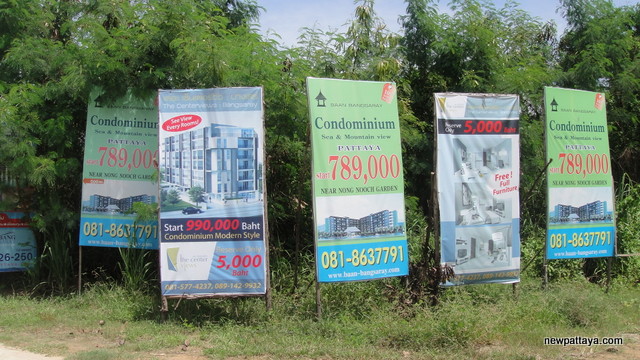 Want more information?