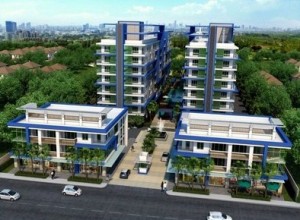 The Blue Residence Porchland 3. This was the project that made me focus on Porchland Group and see them in a different light – you might say this project was an eye opener regarding my view on Porchland. You do not need to be an expert in construction to notice a high quality project when you see it. I must admit that I am very impressed with The Blue Residence – they understand the value for money concept. These Porchland guys know what they are doing. Nova Group has a serious competitor in Porchland Group.
Nova Group versus Porchland. Of course Nova Group is the bigger brother at the moment with more money to play around with, but I see Porchland as the new guy in town with fresh ideas and lots of energy.
Porchland Group is very active in Pattaya with the launch of The Feelture Condominium in Na Jomtien and the high-rise La Santir next to Porchland 2 located near the new Second Road in Jomtien. Porchland try to offer projects at a very low price by not focusing on prime locations. Porchland have been building contractors for other developers in the past and have hereby gained extensive experience in construction. The General Manager is Chitsanucha Phakdeesaneha.
A low-rise of 8 floors and 331 units. The amenities include a fitness, swimming pool, children's pool and a restaurant. And now listen carefully, the price started at as little as 999.900 Baht for 38 sqm rising to 1.912.000 Baht for 51 sqm. It is very unusual to get 38 sqm at that price nowadays. It is the best investment opportunity I have seen in a long time so naturally all units were sold in just two months.
Construction started November 2011 and will be finished by July 2013. The pictures are dated 4 August 2012.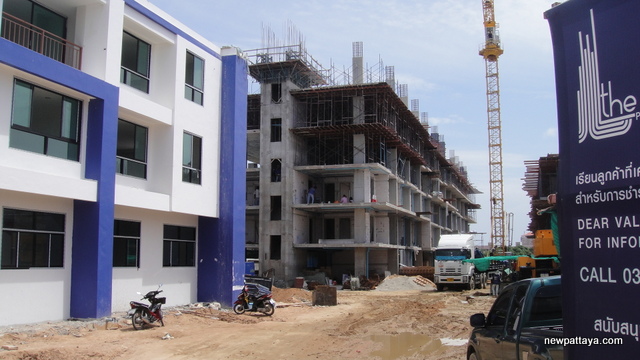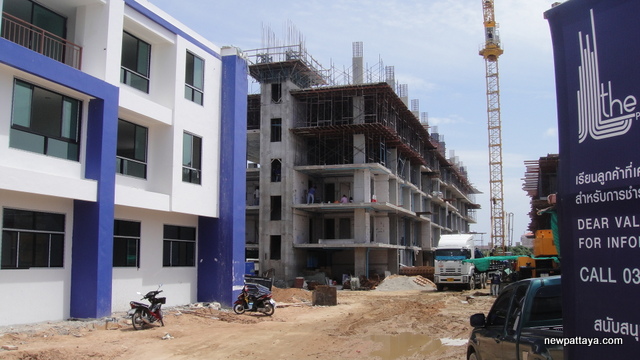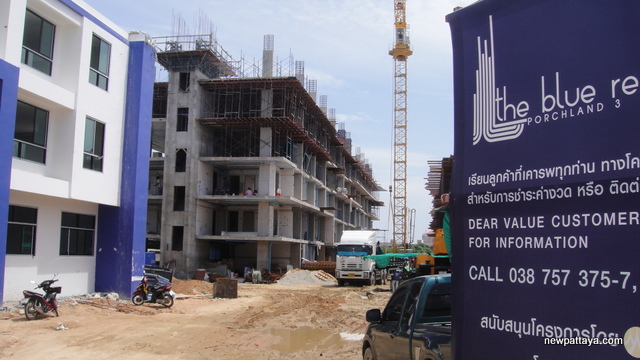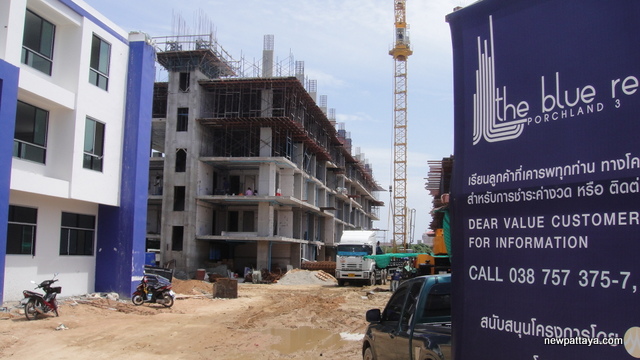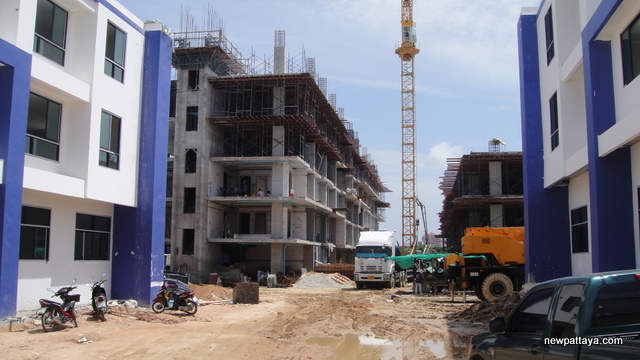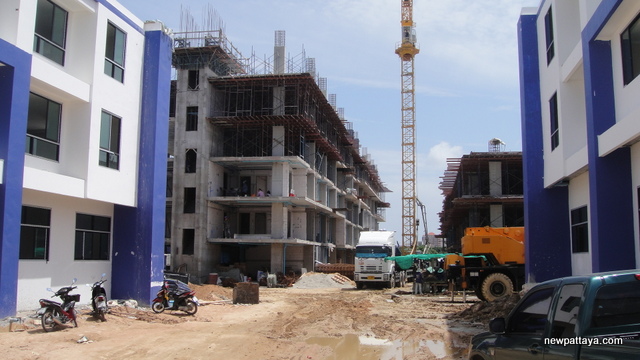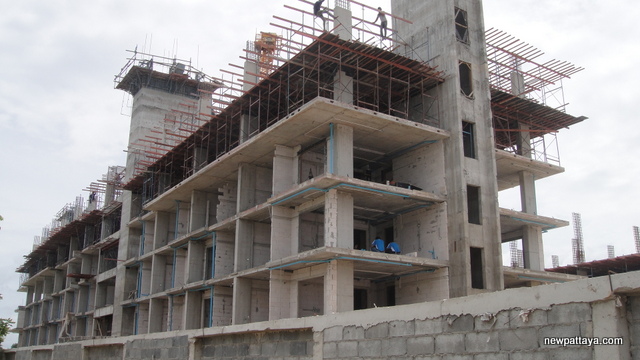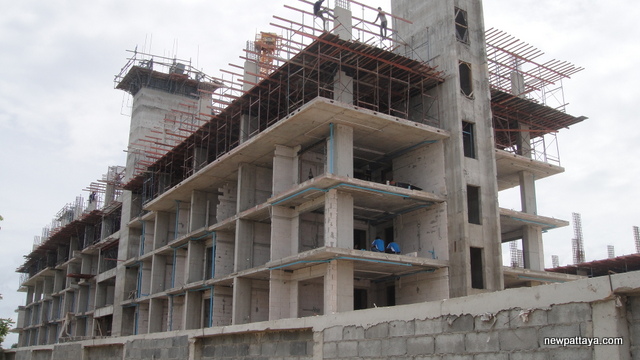 Some pictures dated 6 December 2012.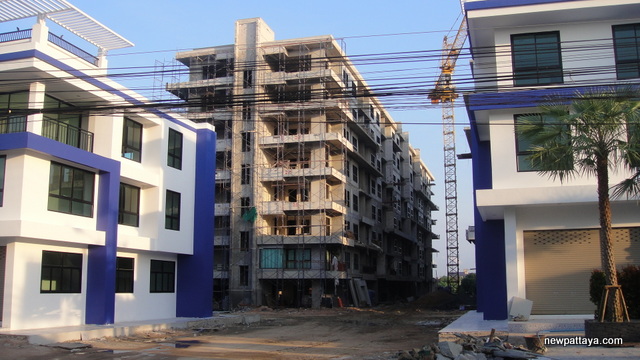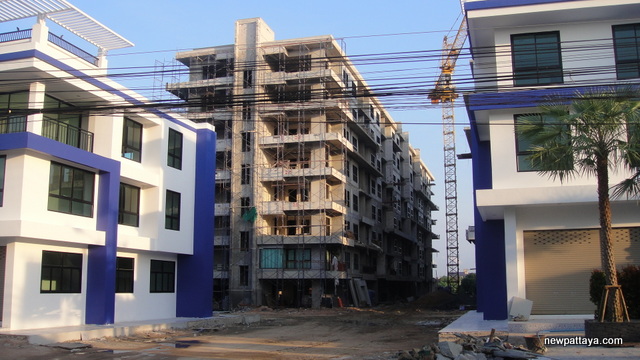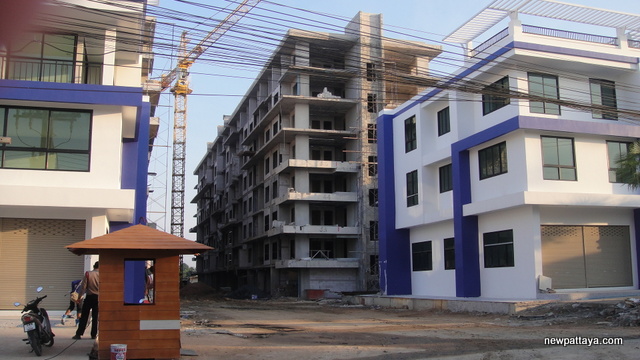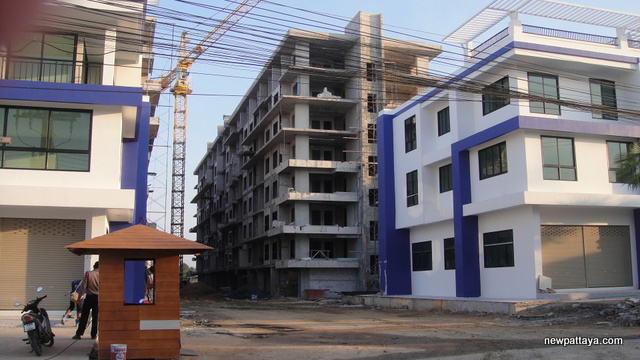 Want more information?