The Bay Pattaya is a new beachfront shopping mall or community mall currently under construction in Pattaya. The Bay Shopping Center will be located on beach road right in front of Hotel Selection Pattaya and right next to Northshore condominium Pattaya. The exact location is beach road Soi 5.
The shopping plaza will be 3 stories tall and there will be underground parking facilities. We have been informed that the owner is the same group of people involved in Hotel Selection Pattaya which means foreign investors are involved.
In other words, this is not a mall by CPN or The Mall Group so I don't expect the same quality as the Central Festival Pattaya Beach shopping complex as that would require an enormous investment.
The work is expected to take about one and a half years so we predict the grand opening will be in early 2016 and if they work really fast it will be ready for high season 2015.
Speculation: As some of you might already know I have an extremely good memory. I once heard a certain local developer talking about owning a plot of land on beach road with the intention of building a shopping mall. At that time he was waiting for the right investor to come along. I don't know whether NC is involved in this project but it is not impossible.
Published 17 September 2014
24 October 2014:
The Bay Pattaya is a new beachfront retail project that will comprise shops, restaurants and bars. There will be more than 6,800 square metres of space in the 3-storey mall. The project is financed by Krung Thai Bank. There will be a ground-floor area of 1,800 sqm for events, festivals and concerts.
The Bay Mall will have a curved structure with floor-to-ceiling windows and there will be underground parking with space for 102 vehicles. On the rooftop there will be a restaurant offering seafood.
The Bay Mall is designed by RDG Planning & Design, the company that designed Terminal 21 in Bangkok.
The team behind The Bay includes:
• The Beaumont Partnership
• EEC WSP
• Warnes and Associates
Construction will start in November 2014 and is scheduled to be completed in Q4 2015.
17 March 2015: Construction started in March 2015 and the project is scheduled to be completed by 31 December 2015.
Kingdom Property has been named overseer of The Bay's development on behalf of owners Beachfront Capital. One question: Who is Beachfront Capital and what have they developed in the past?
And one more question: Why only parking space for 102 cars? In practice that means that if you arrive by car you will find it difficult to find a place to park your car.
• Link to the official FACEBOOK page
• Link to my personal FACEBOOK about The Bay
• Official website, www.thebaypattaya.com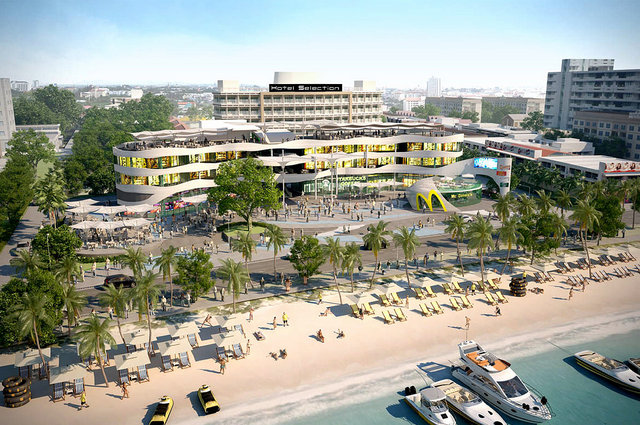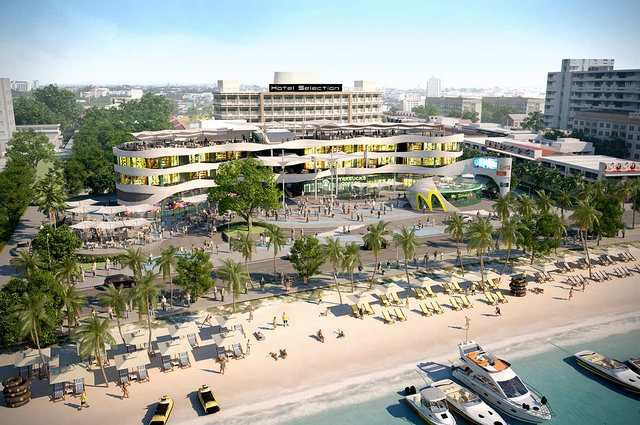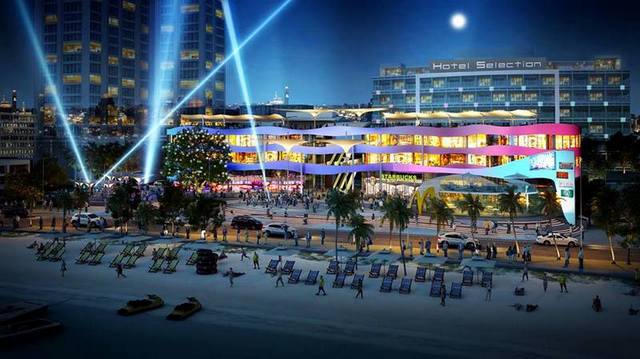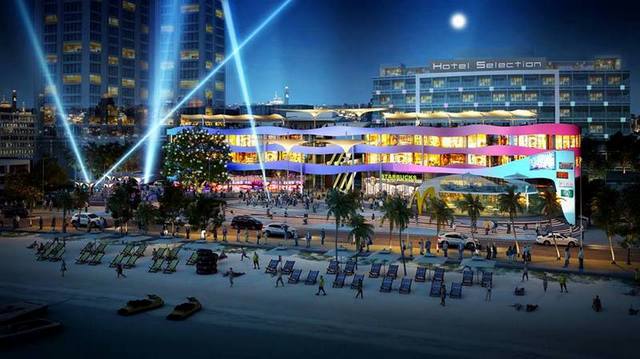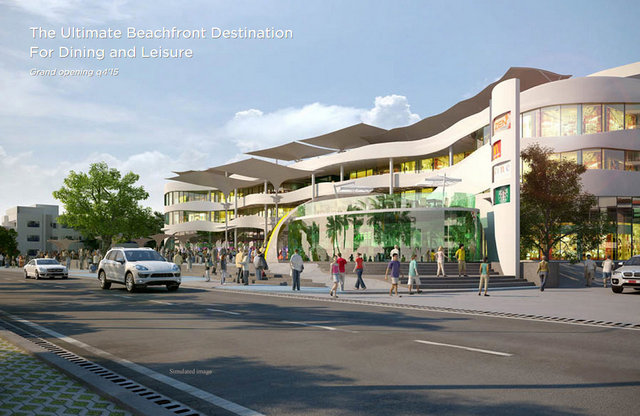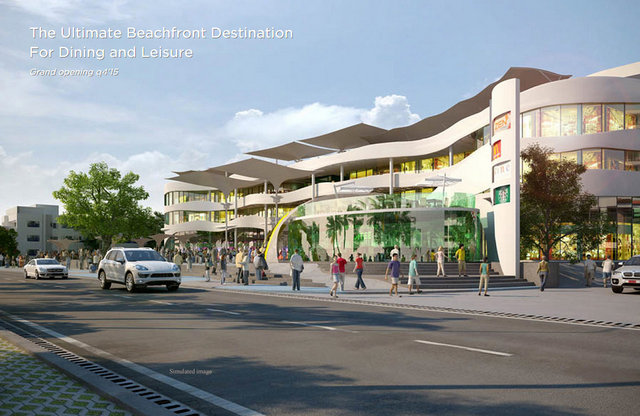 The have to find another name for the mall than just "The Bay" as it is simply too neutral to bring out the right feelings. The word beachfront needs to be added. When you have a beachfront mall, which is a rare and unique thing, then you must use such a word to maximize the effect of the location and induce a positive mood in the customers.
They will not just be going to a mall, they will be going to a beachfront mall. Actually it does make a hell of a difference. And that dear reader is understanding the mind of the customers. We use such techniques for brand building and advertising purposes. The name should be The Bay Beachfront Plaza.
It needed to be said, then again, they will not listen because then a big consultancy company or somebody else would lose face.
The picture was taken 17 March 2015
It seems that the main building contractor for The Bay is Lopburi Property Co., Ltd. What have that company built before? I can find no online presence, no online references. A new player is always interesting, let's wait and see how good they are.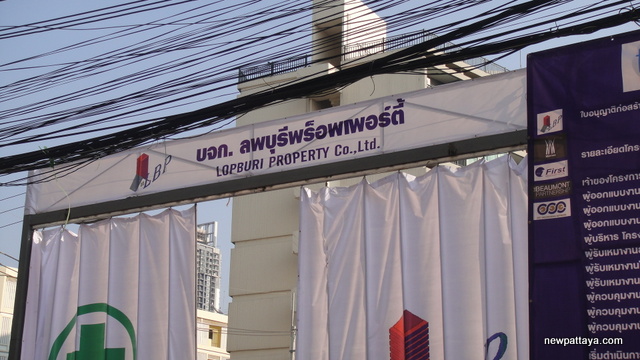 The photos were taken 28 May 2015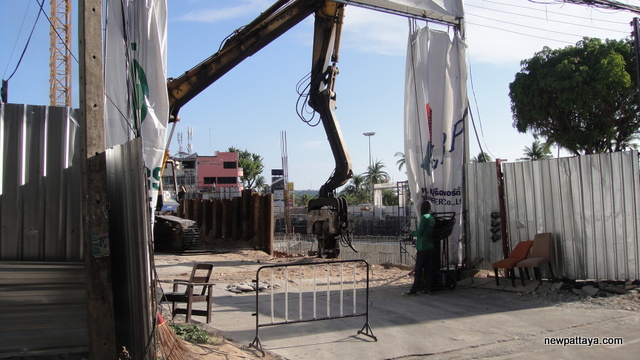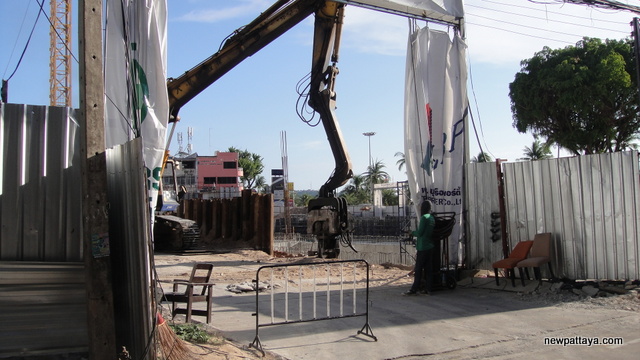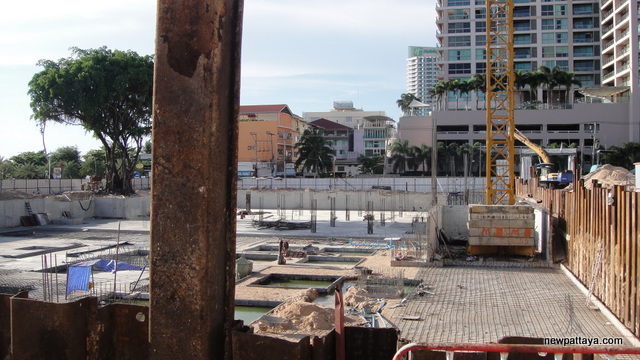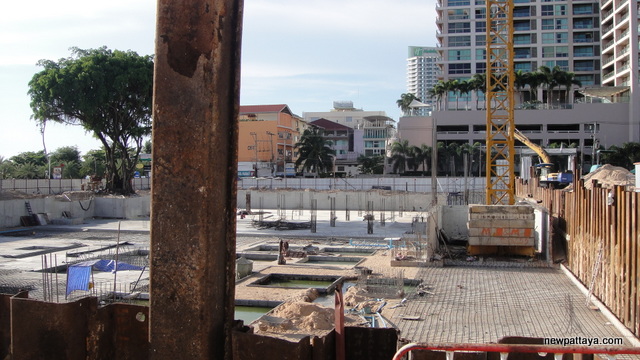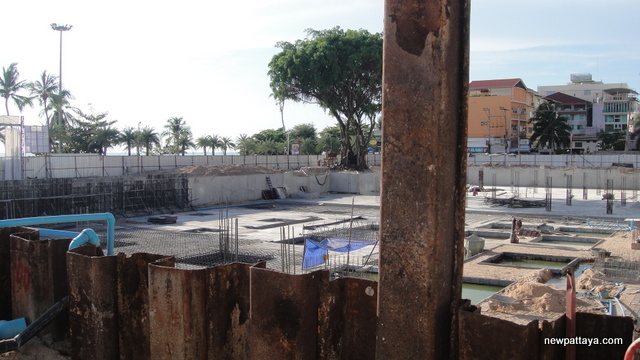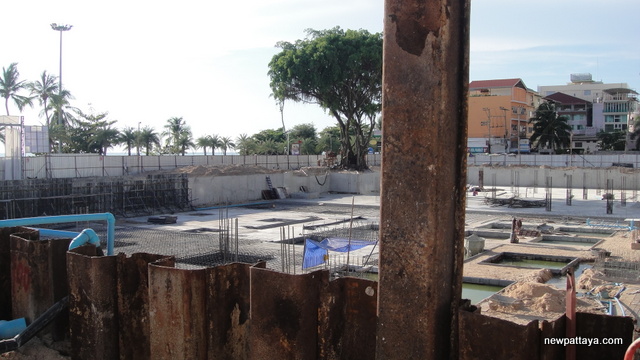 The photo was taken 29 June 2015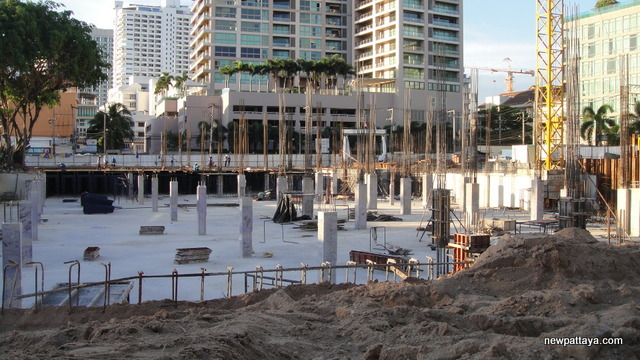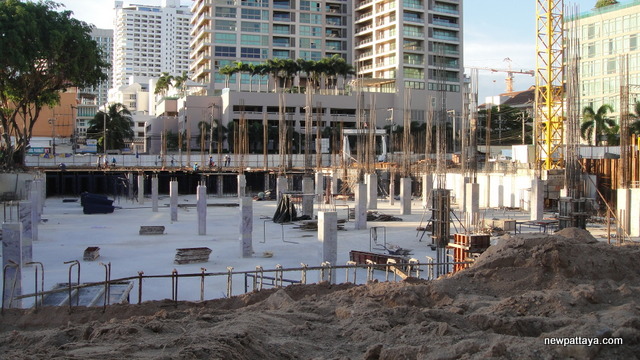 The photo was taken 23 July 2015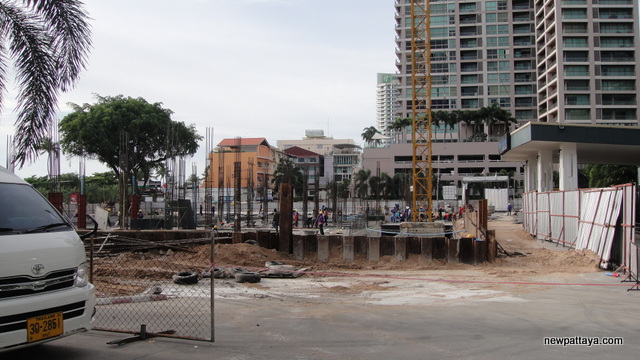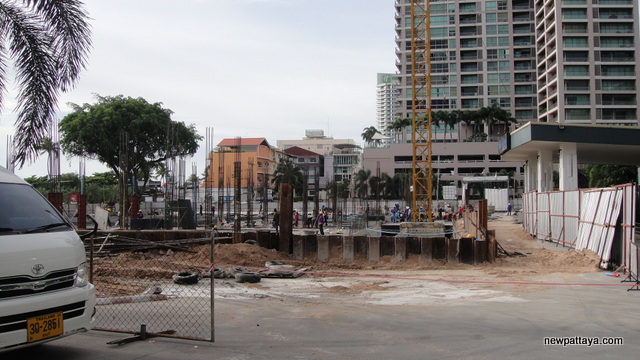 The photos were taken 25 October 2015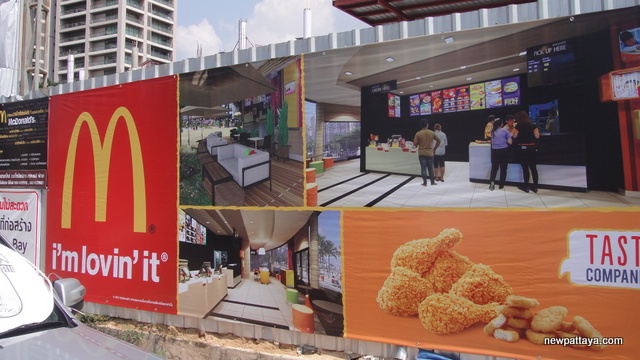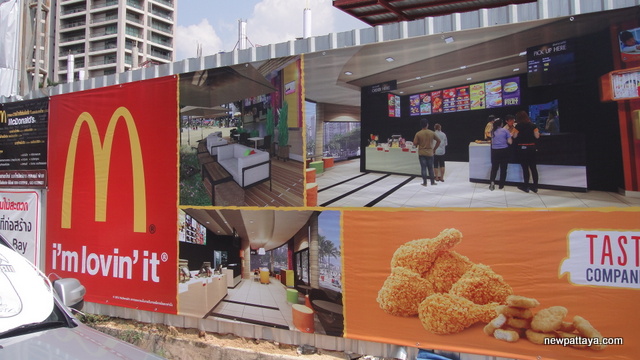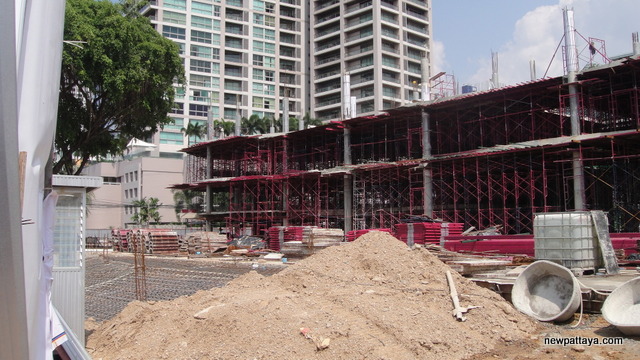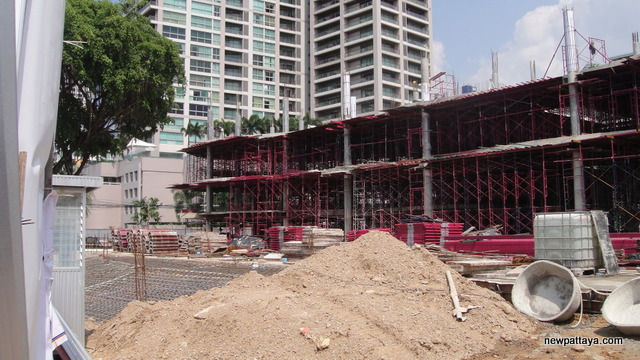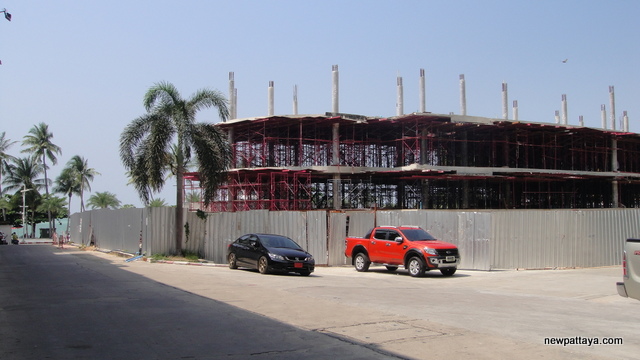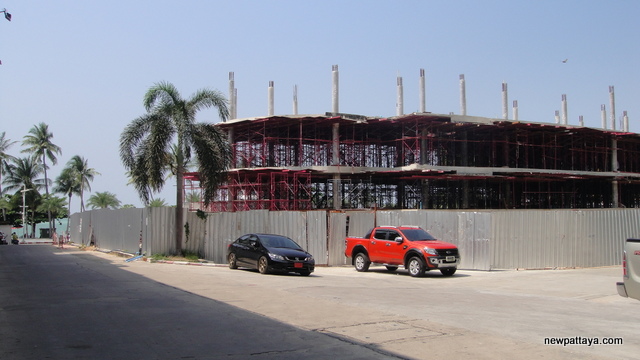 The photos were taken 2 December 2015
The Bay Shopping Center Pattaya. I this cool or what? I have to admit that I am pretty excited about this new mall. Nice curves, I would say it is a rather sexy design. It will be a commercial success if they get the right tenants. Give people what they want, not the kind of shops you find at The Avenue. Something special, not just another Dairy Queen or KFC. Right location, right design. Now put something unique and interesting inside the mall. Study what works and what doesn't. There must be a place where people can have a good drink and some good food while they enjoy the view. I would focus on restaurants if I were the owner. I would say less than 6 months before this mall is ready to open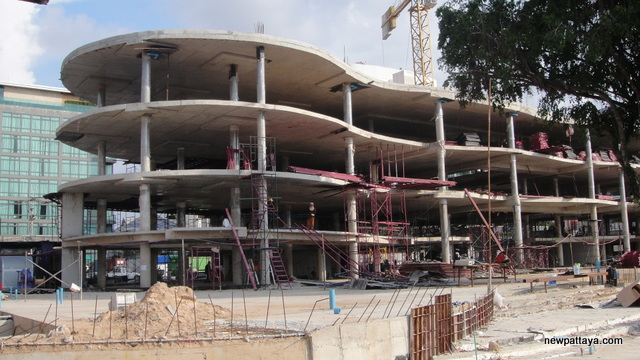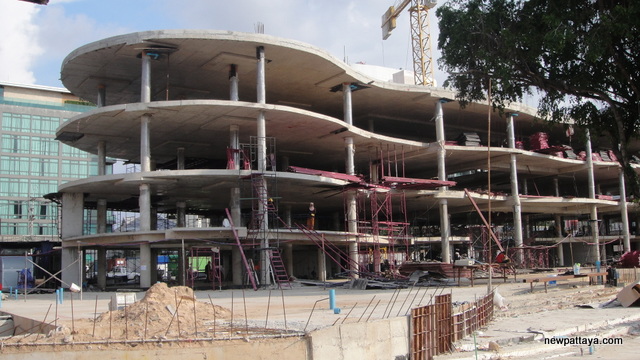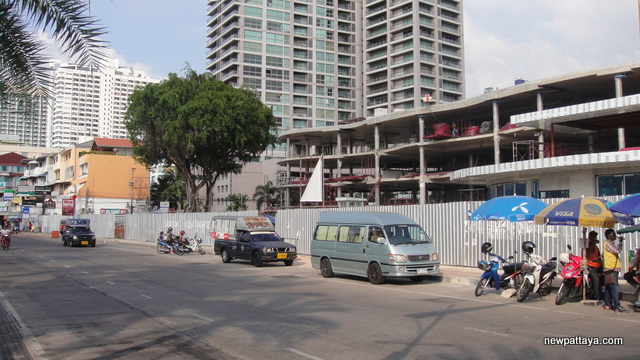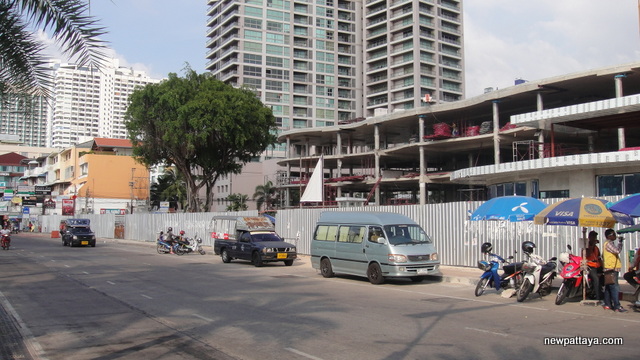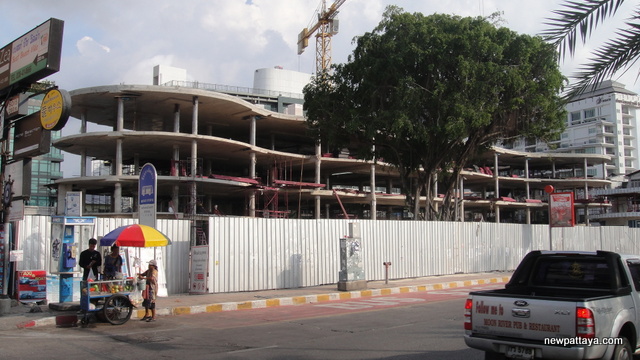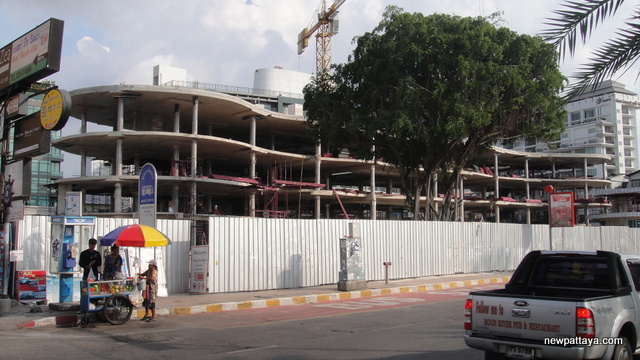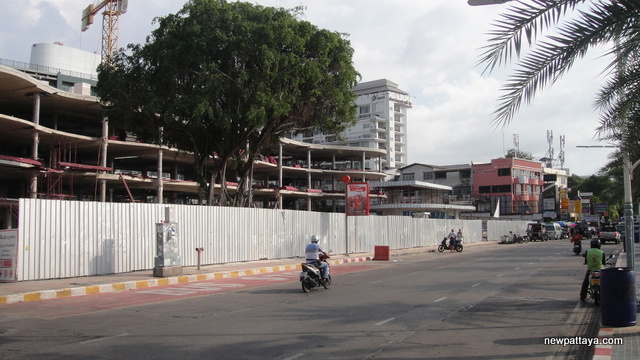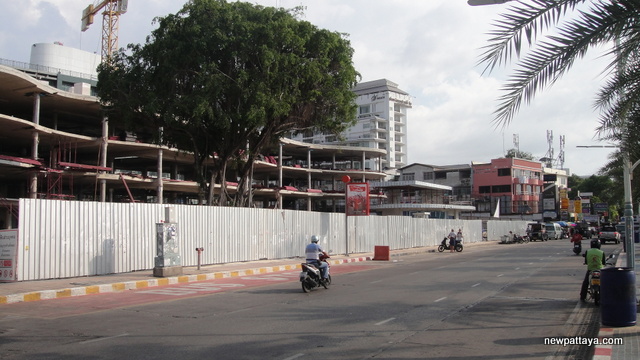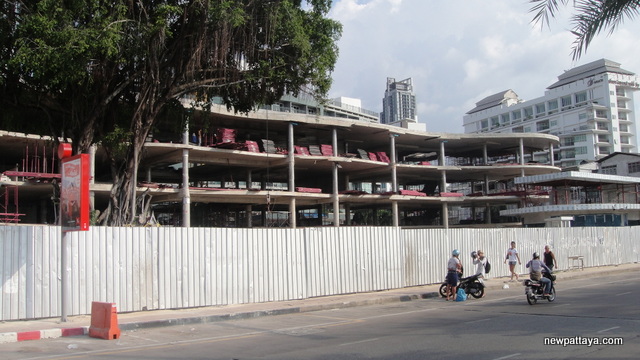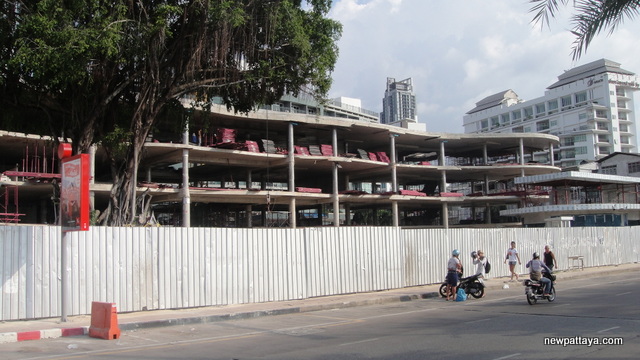 The photos were taken 30 December 2015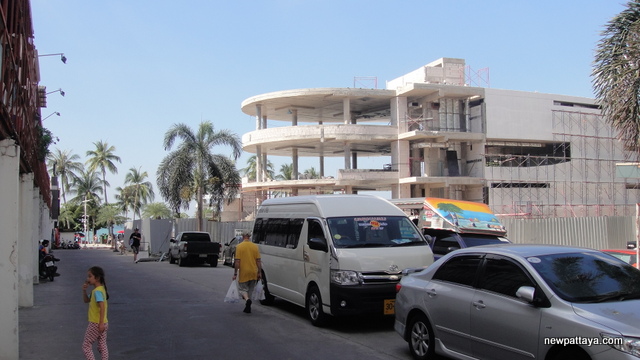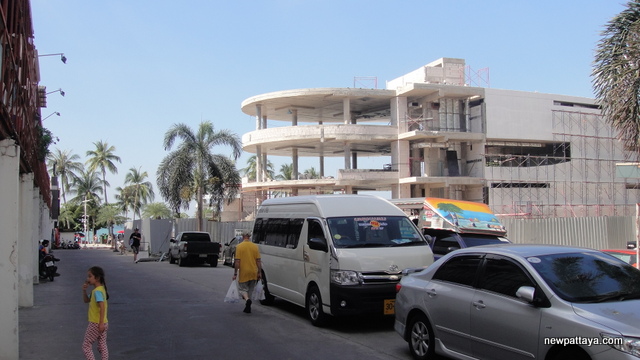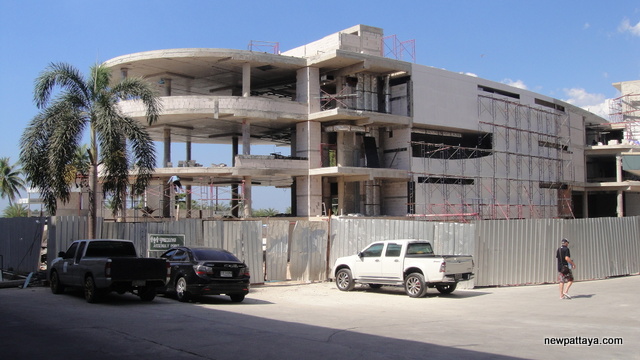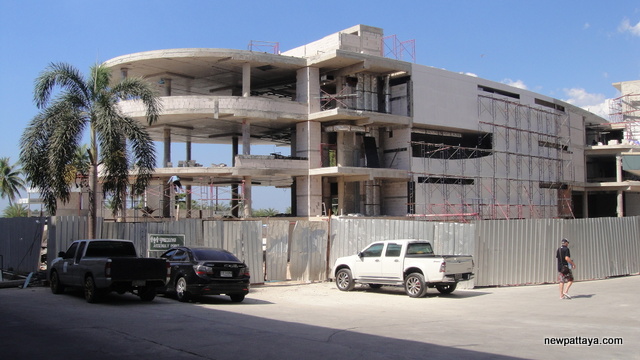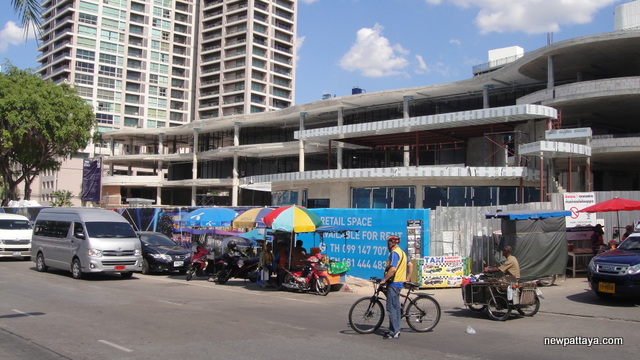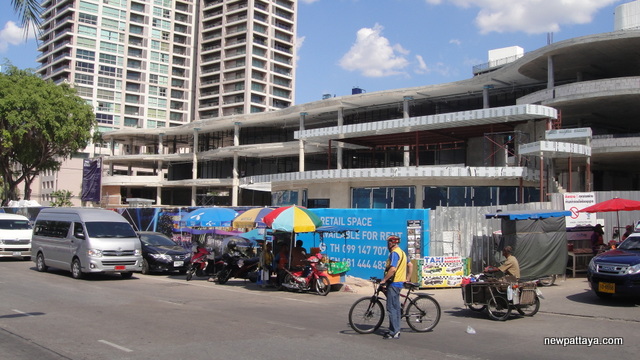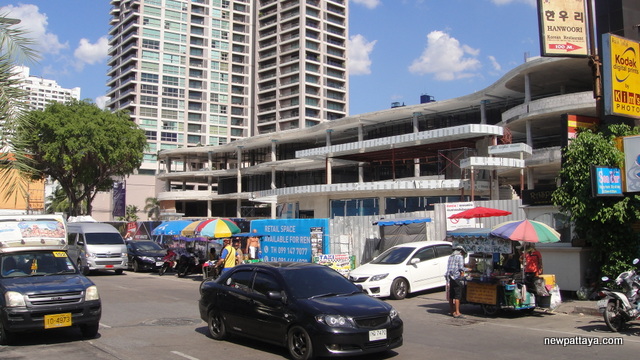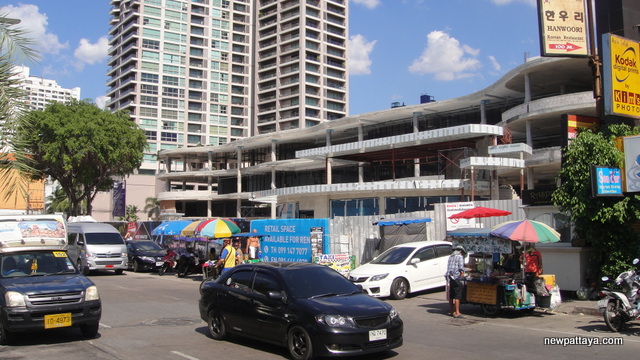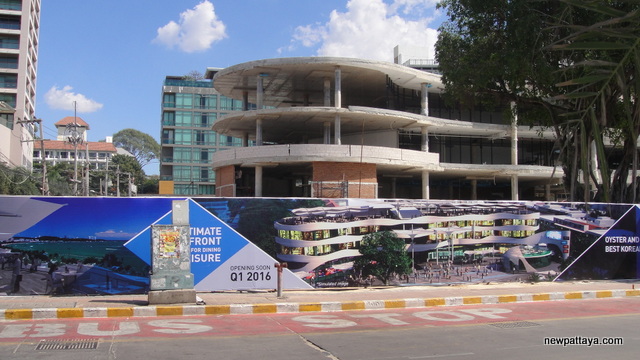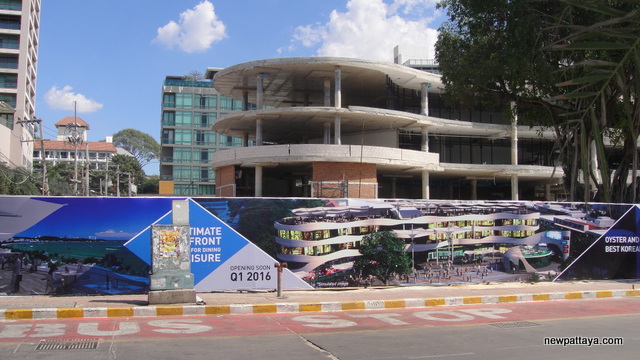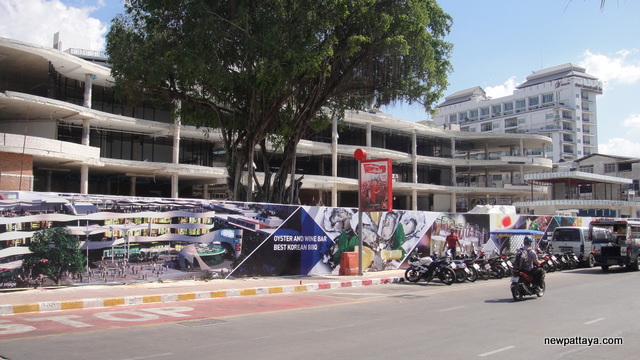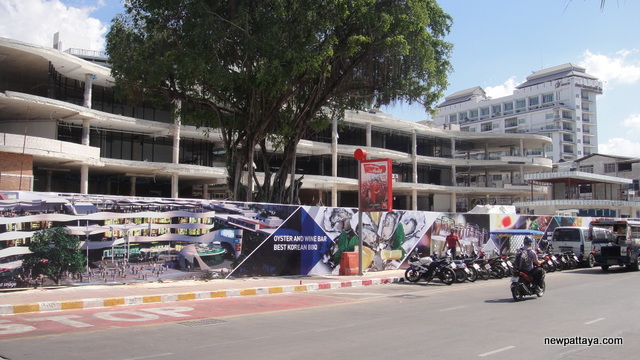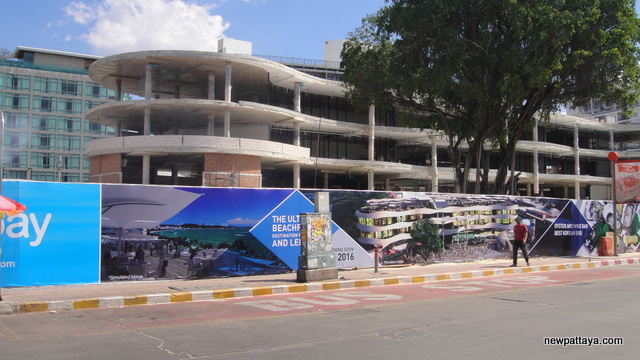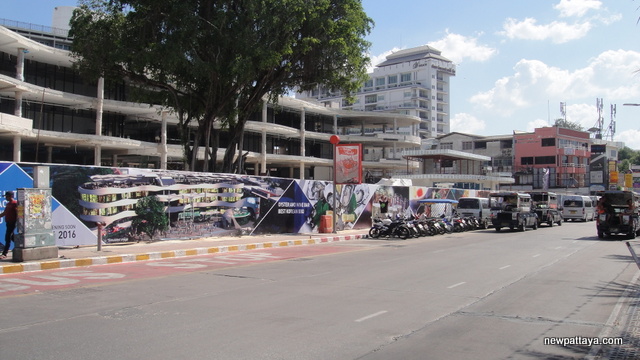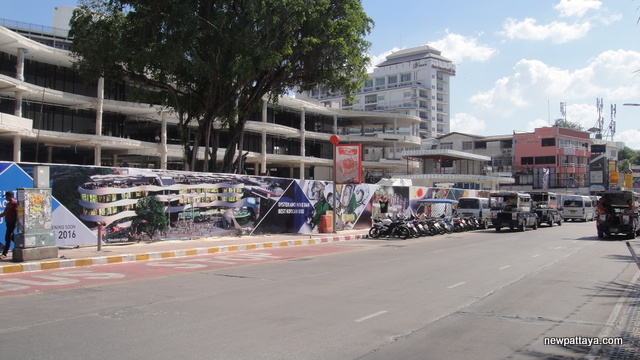 The photos were taken 9 April 2016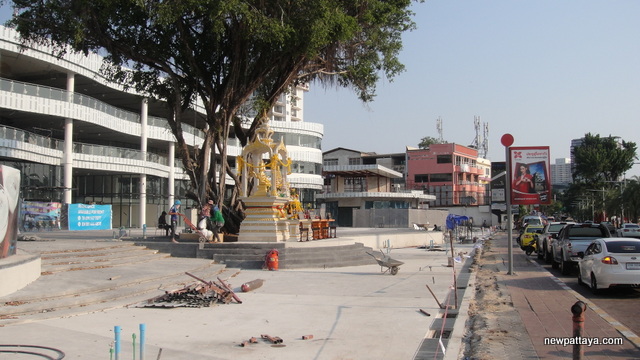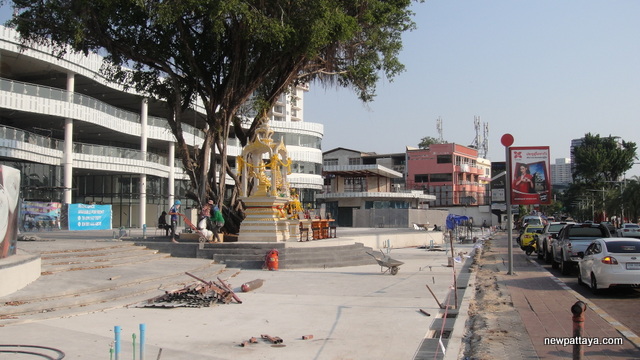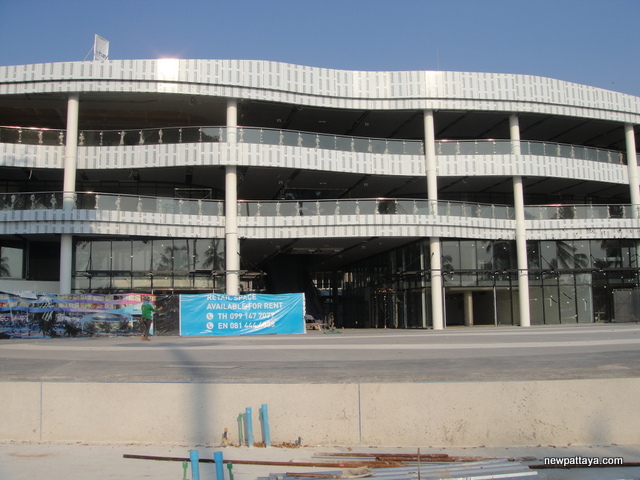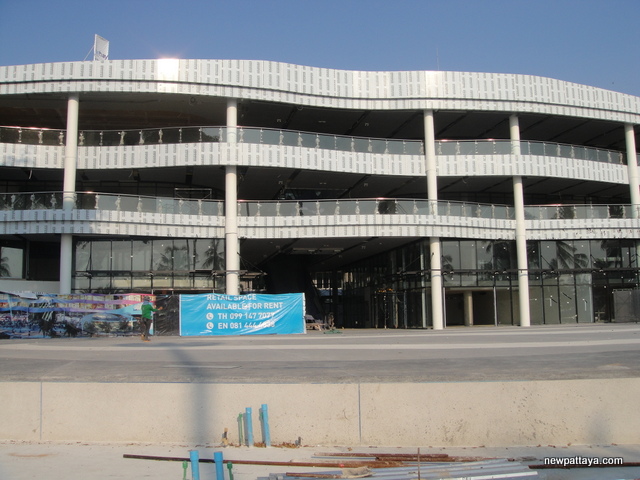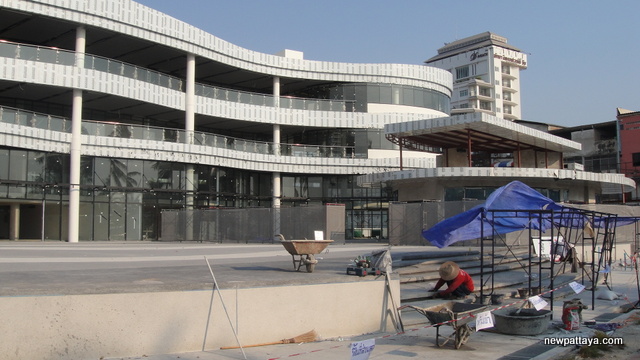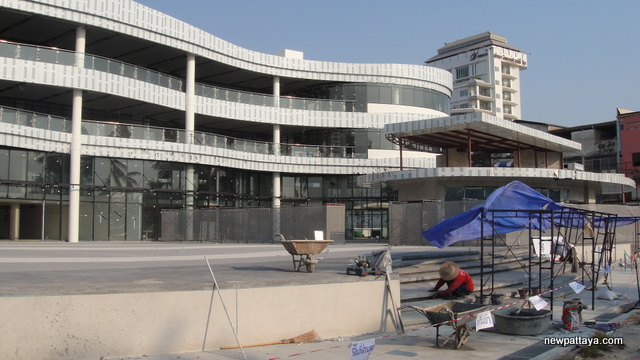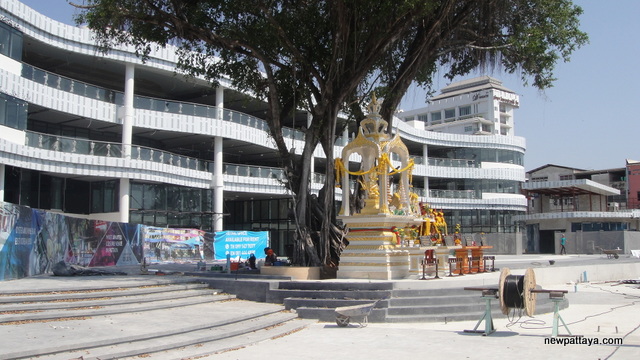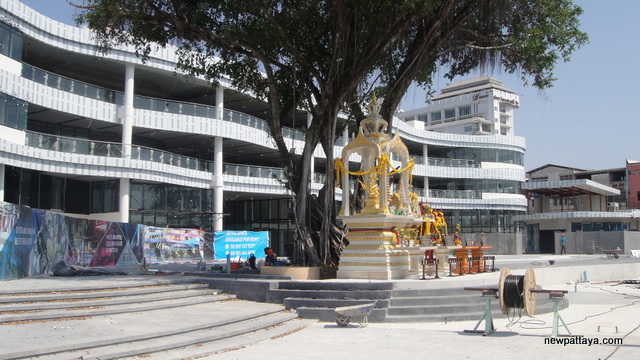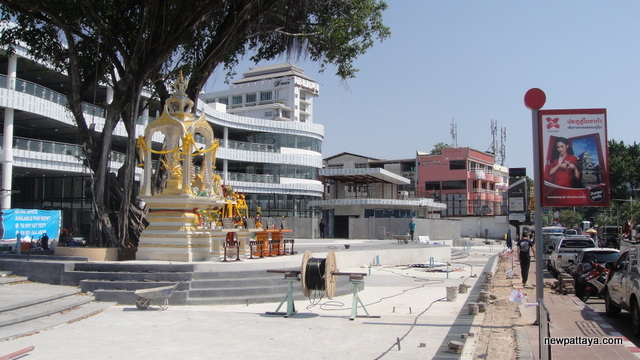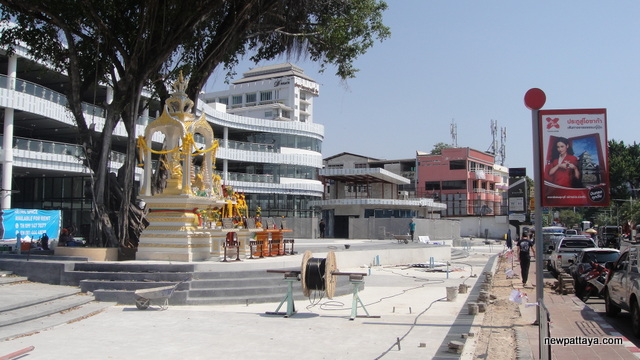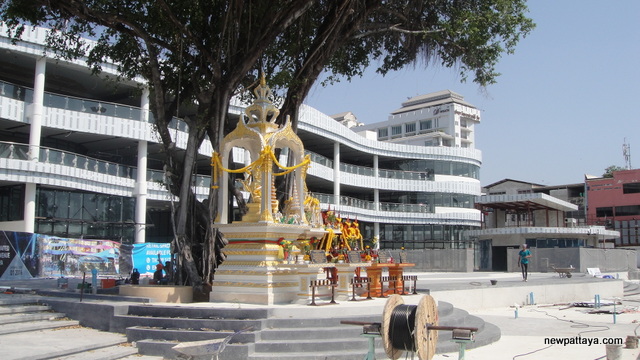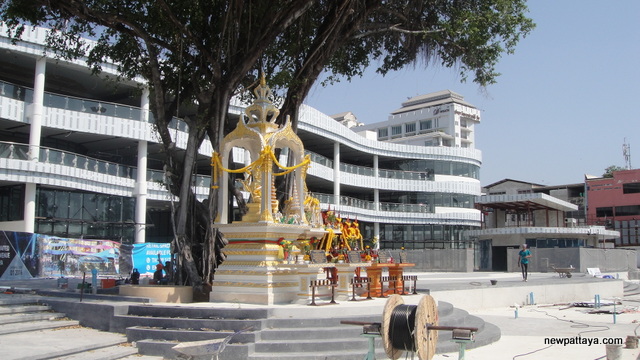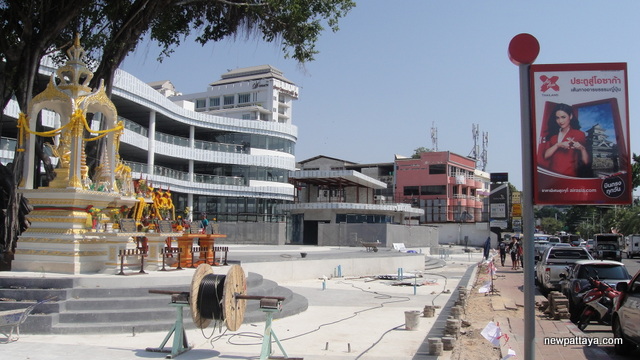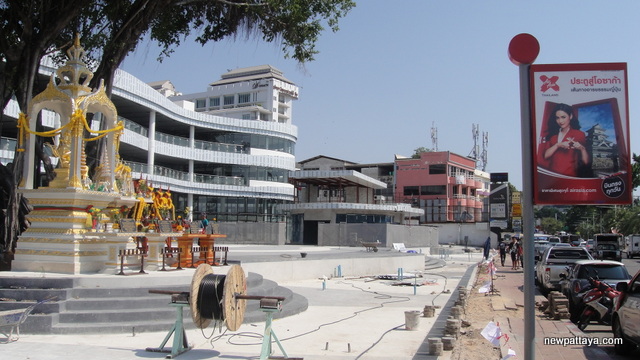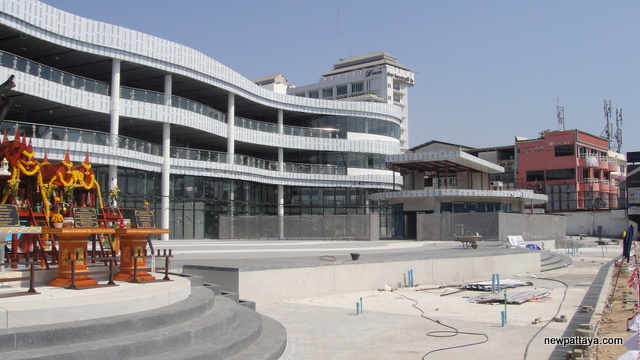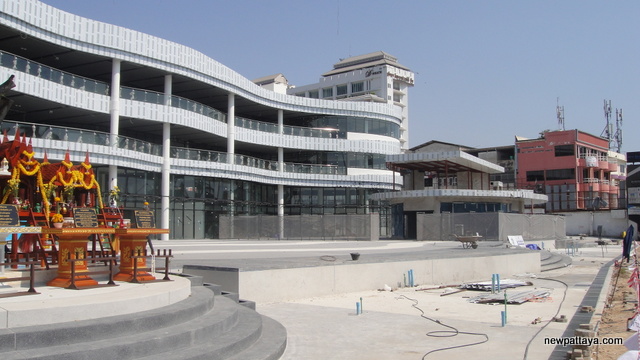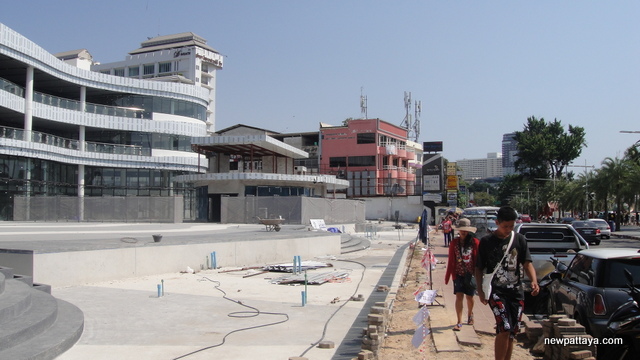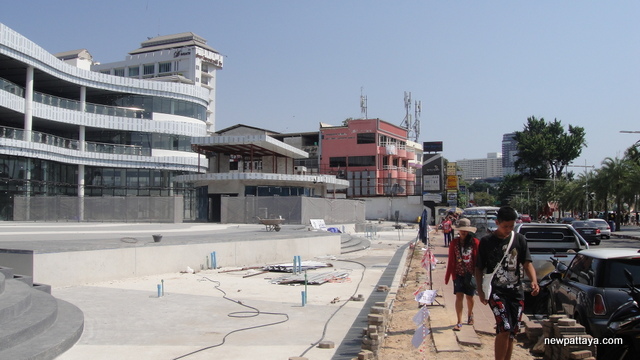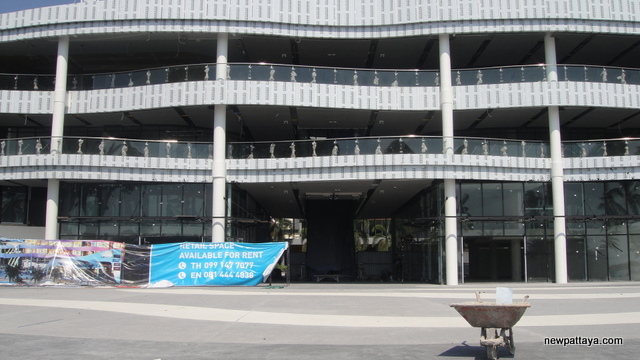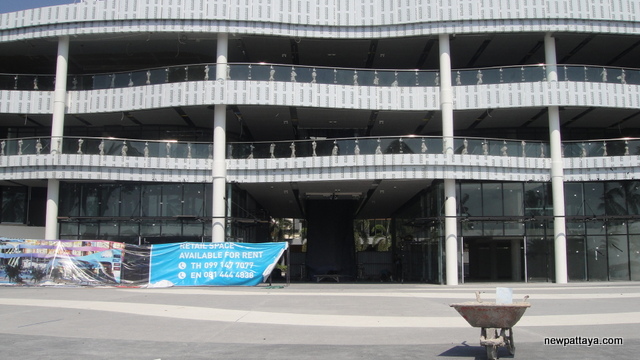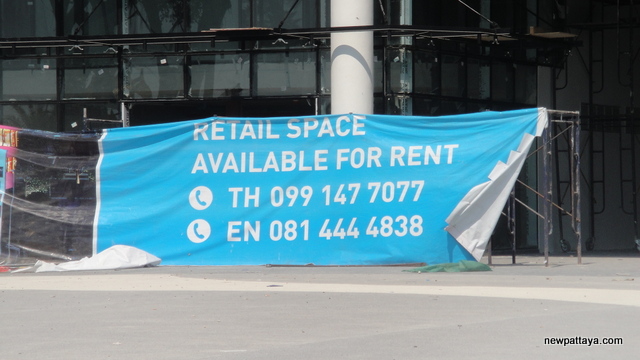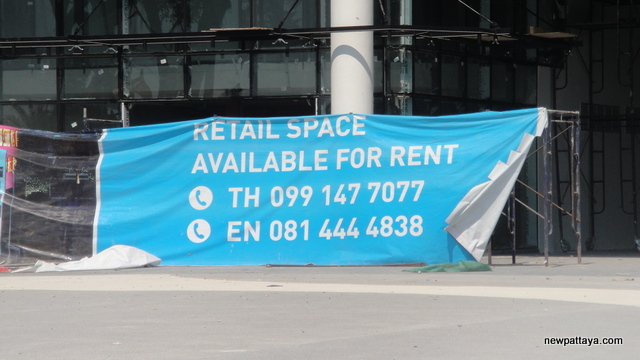 Want more information? Contact us on FACEBOOK