I must admit I have been upset with Star Residence @ Cosy Beach for a very long time. I first heard about the project in the end of 2012, it certainly feels like a very long time ago. There has never been any facebook account connected to the project, the website has never bothered to explain who the developer is. We need to know who the developer is, what he has built in the past if we are to take a project seriously. Because of this amateuristic approach I left the project alone thinking it would go away by itself. In this day and age the developers need to understand that the following is on the "must-do" list:
• Get a facebook account, keep it updated on a regular basis
• Tell us all what you have built in the past so we get an idea of what to expect from you, by the way it is called marketing
Then today I read in a real estate magazine, (that by the way calls this project one of the latest high-rises on Pratumnak), that the people behind this project are the same ones that have built The Elegance. Jesus Christ, this little piece of information changes everything.
A project that I thought was long dead and gone is suddenly very much alive. AML Developments Co., Ltd has done a very fine job on The Elegance, it has been a pleasure to follow the project from the beginning.
I was wrong in my earlier conclusion about the project. However, you can't blame me. Such things happen when the developer keeps quiet, has no active facebook or does not even talk about what he has built in the past. I am not able to read people's minds so don't blame me if I draw the wrong conclusions.
Surprisingly there are many developers in Pattaya with a similar behavior and I have simply given up trying to find a logical explanation.
After learning about that AML Developments is involved I have to take the project seriously. I am sure many others feel the same way. The conclusion is simple:
If you have built something that you are proud of, then please keep talking about it, at least highlight this information on the official website for the project. A reference to earlier projects is of the utmost importance. I have said all this before and I will keep saying it until they understand.
The project has received EIA approval in April or May 2014. They have not started construction yet but are likely to start soon. If we estimate a 2-year build time then project completion should be some time in 2016.
Published 18 June 2014
The photo was taken 6 June 2014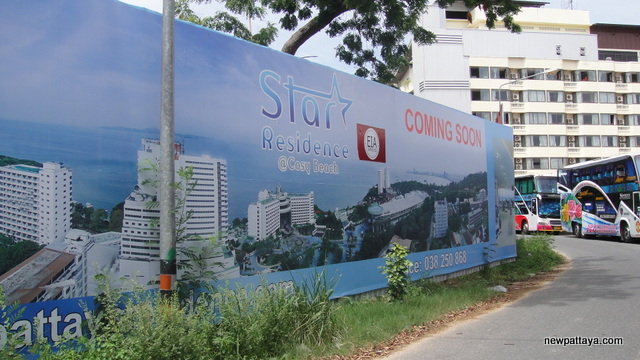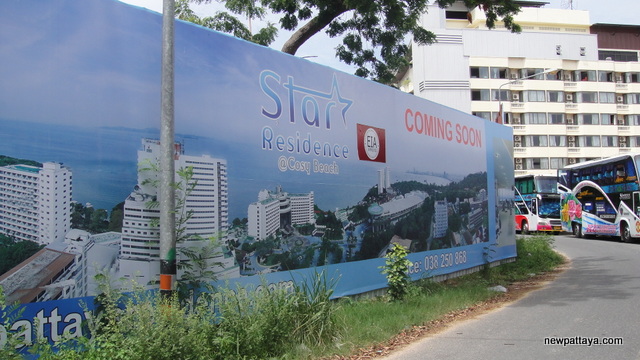 Want more information?