The Siam Oriental Trading Co., Ltd was founded in 2004 by Juha Timonen, a Finnish gentleman. Siam Oriental Condominium was his first project in Pattaya, it was completed December 2007 and indeed it looks like a high quality project.
The second condominium project from the finnish developer Juha Timonen, The Siam Oriental Twins has 78 apartments, from 32 sqm condos to a 325 sqm penthouse. Premium materials and European building standards gives value to the apartments and to the whole building. This 7-storey, u shaped building has a magnificent pool area and a garden. Siam Oriental is located on Pratumnak soi 4 that is also known as Soi Norway. Nordic or New Nordic has so many projects in this area – I think 15 projects or more – that it would take many weeks for me to show you all. So this part of Pratumnak is a scandinavian area.
The apartments are decorated with a European style kitchen, floor tiles, air-condition and a fully equipped bathroom. The parking lot is located under the building.
The building was completed in November 2010. The unsold apartments are already furnished. The ground floor is the center of the building, there you will find a restaurant, a Finnish school and sauna, a gym and the offices of the developer and the management of the building.
Price starts from 1.49 million Baht! Newpattaya.com recommend this project. Good price, nice design, good location, good quality. Mr Juha Timonen has done a great job, no doubt about that. The picture below is dated 29 June 2012.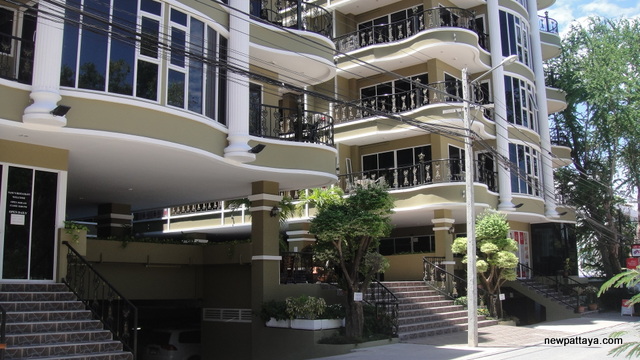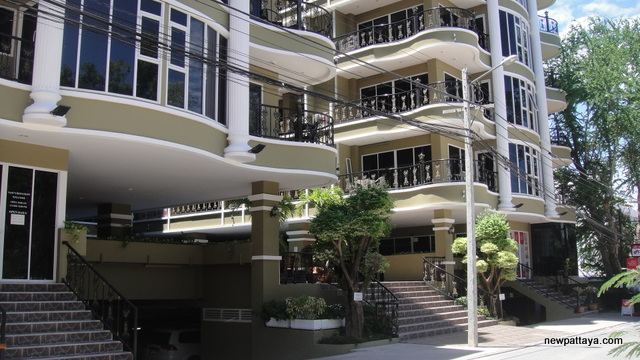 Want more information?