Siam Oriental Tropical Garden Condominium is the seventh and largest project in Pratumnak by developer Siam Oriental. It consists of three 8-storey buildings comprising a total of a total of 427 units. The project includes a massive 1000 sqm tropical pool located between the buildings.
Unit sizes vary from 25 sqm studios to 85 sqm two-bedroom units. The project is scheduled for completion by the end of 2015.
In this article we will focus on 2 things, the size of the project and the location.
This is a rather large project, just visit the construction site and see for yourself. Please compare to the other Siam Oriental projects located in the very same area, by the way close to all the New Nordic projects. A total of 427 units makes this a big project.
The location, what is so special about the location? Siam Oriental Tropical Garden Condominium is located on a plot of land with a history attached to it. Actually the former owner was Mr Hvidsten, the developer that some of you may know from the failed project The Beach in Jomtien. As it turns out, this is the plot of land where Mr Hvidsten was supposed to build The Hill that was later renamed Oriental Palms Pratumnak. That project never got off the ground and CBRE was hired to find a buyer for the land. Mr Hvidsten is probably better known for The Beach in Jomtien, another project that did not fare well.
This area could be called Little Norway or Little Scandinavia, New Nordic is owned by some norwegian guys, Siam Oriental is owned by a finnish guy and Arne Hvidsten also has norwegian nationality.
They are fast builders, New Nordic works amazingly fast and Siam Oriental usually completes a project in less than a year's time.
The main building contractor for Tropical Garden is VIRA Construction Co., Ltd.
Published 29 July 2014
The photos were taken 28 July 2014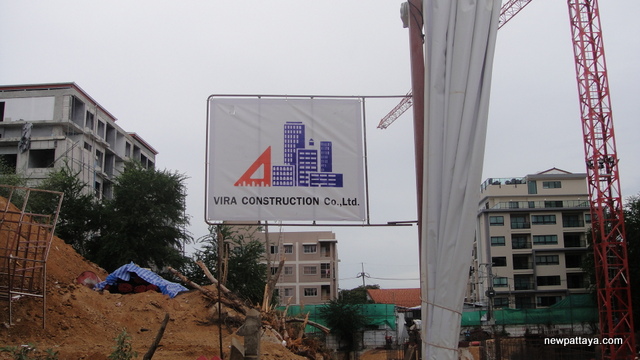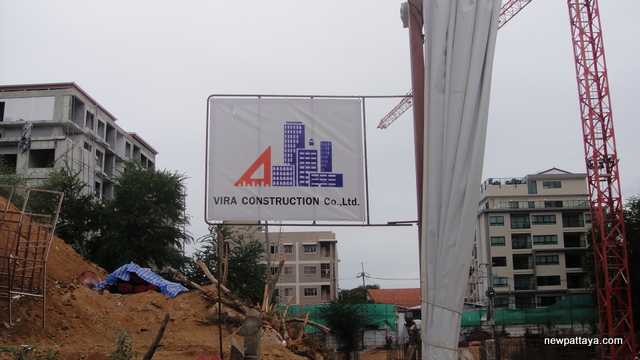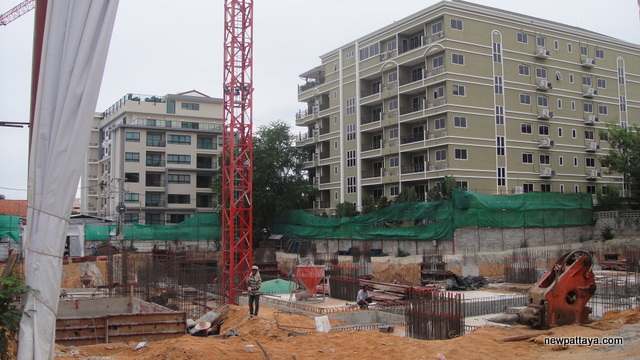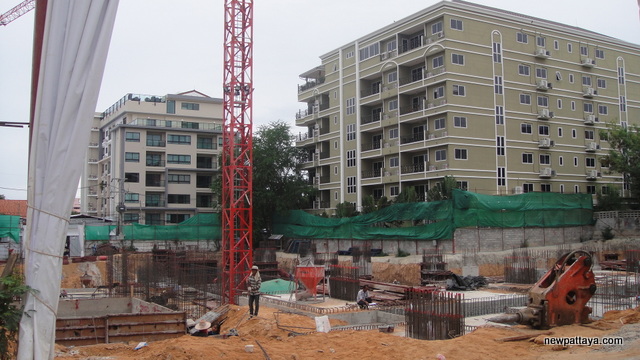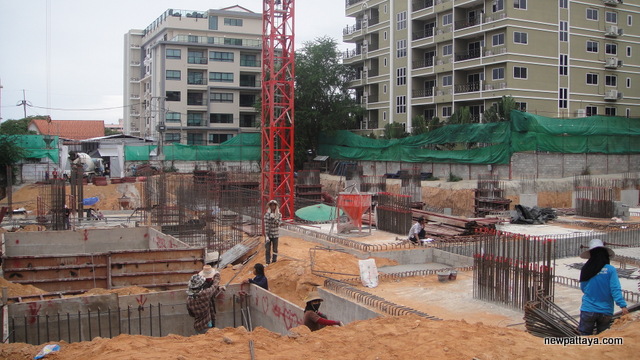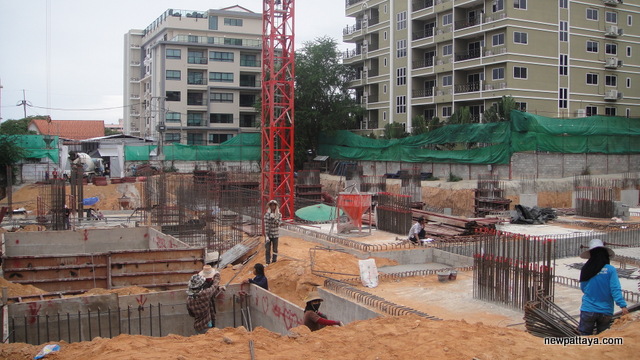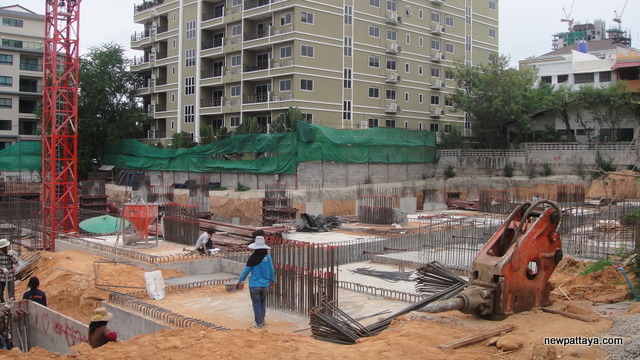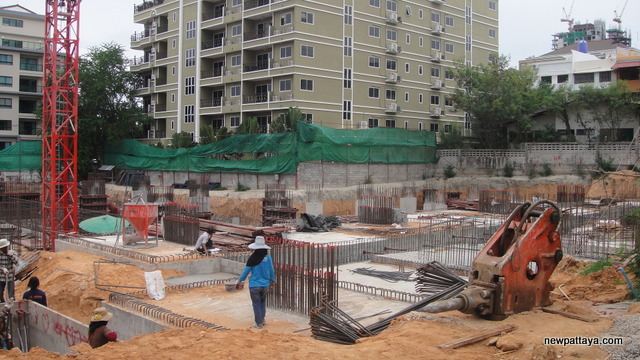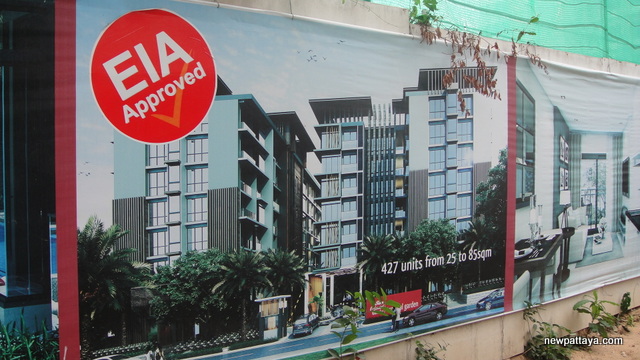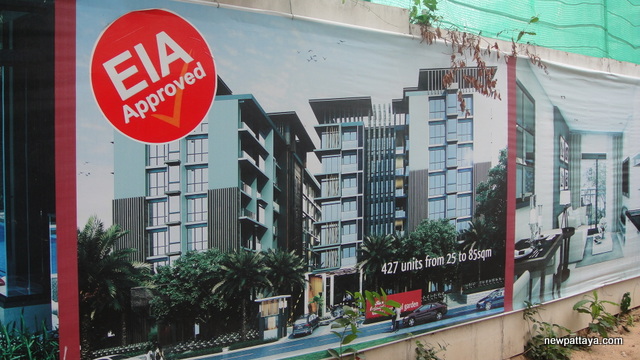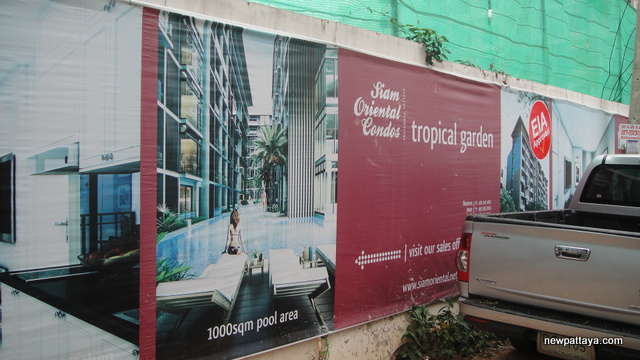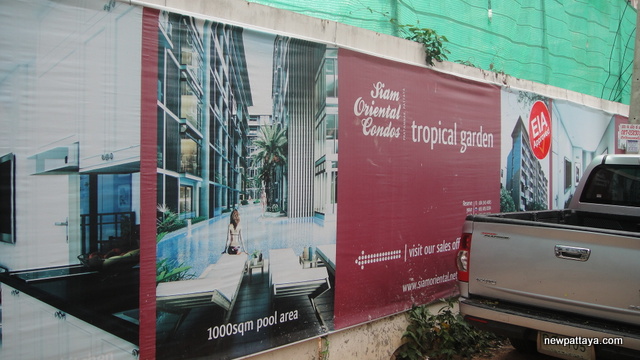 This is the old Hvidsten plot of land.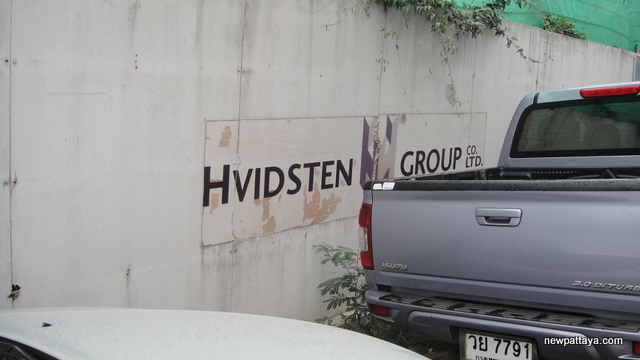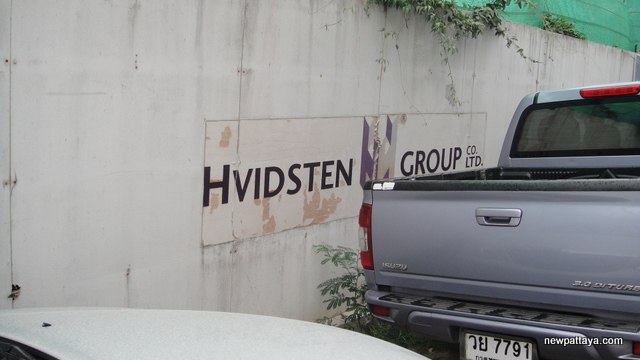 Want more information?