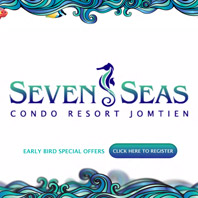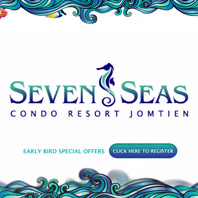 Seven Seas Condo Resort in Jomtien is a water park themed resort. Universal Group Thailand is the developer for this new 1500++ unit project. This is their first development in Pattaya.
The condo occupies a 15 rai site. Seven Seas is an eight-storey development with 8 seperate condominium buildings. The site will include a huge swimming pool with seven exotic islands.
Prices start from 999.000 Baht for a fully furnished studio apartment and 1.299.000 Baht for a fully furnished one-bedroom apartment.
The development is located at the intersection of Jomtien Second Road and Chaiyapruek Road and just 500 meters from the beach.
Financing for the project is already in place following an agreement with LH Bank. Seven Seas will be launched October 2012.
Published 26 September 2012.
Some photos taken 29 October 2012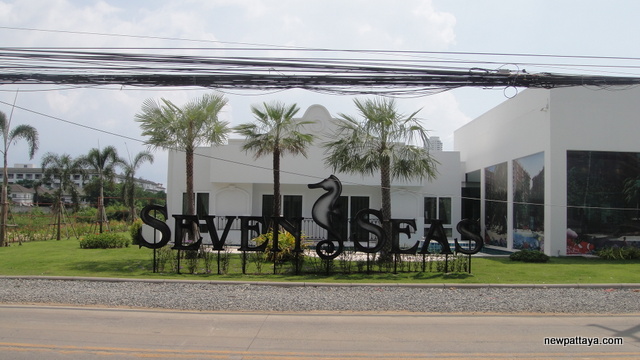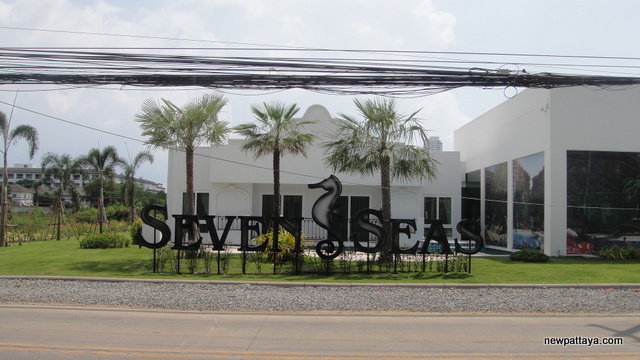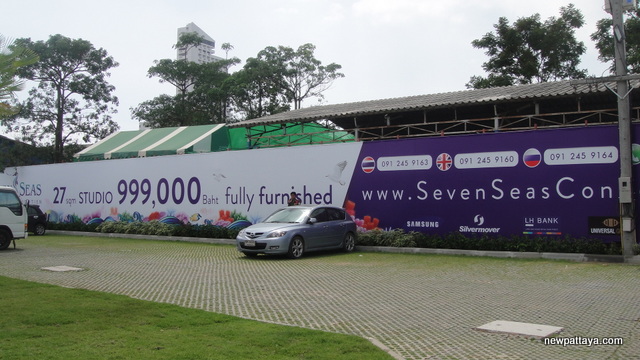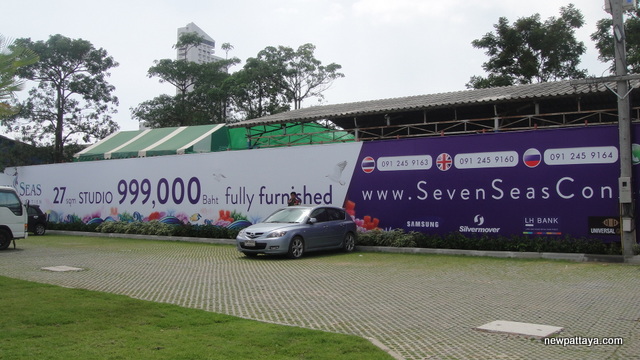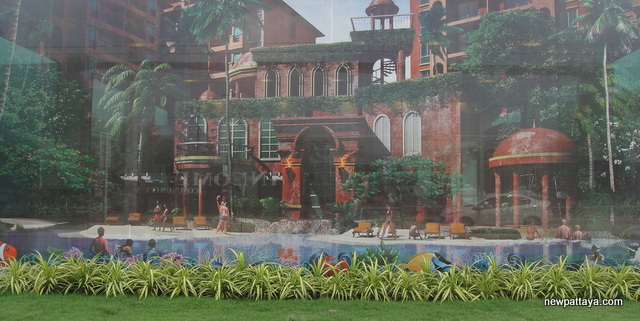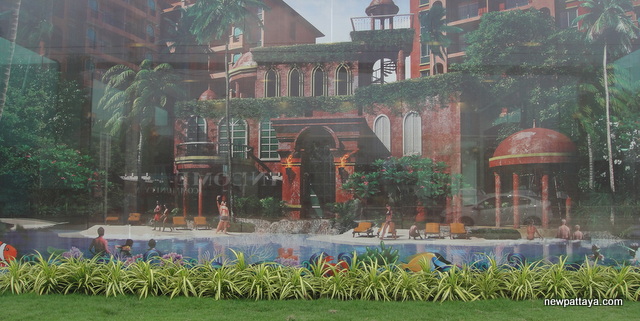 A photo taken 19 July 2013
Construction has started very early, only about 6 months after launch. Very unusual.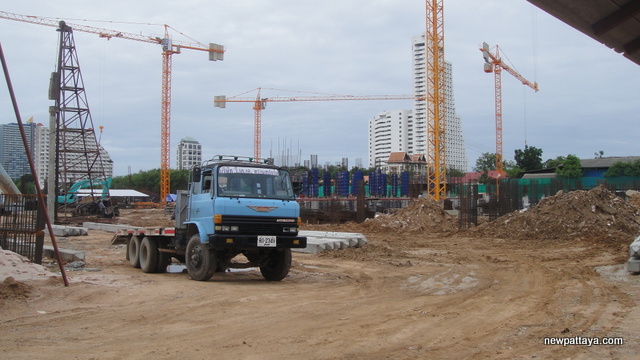 A photo taken 24 September 2013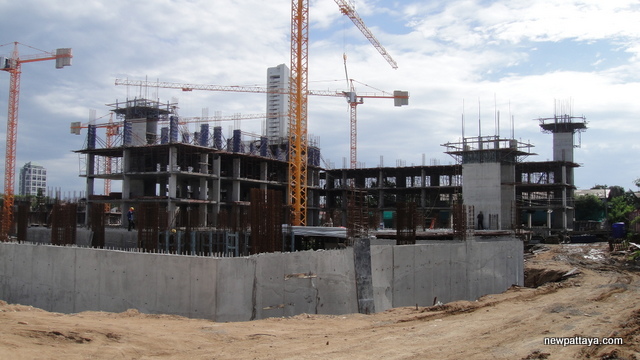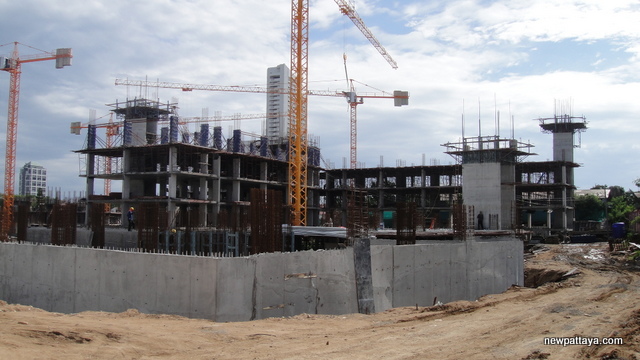 A photo taken 22 November 2013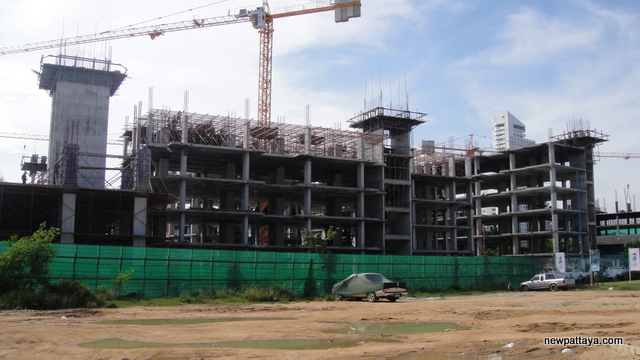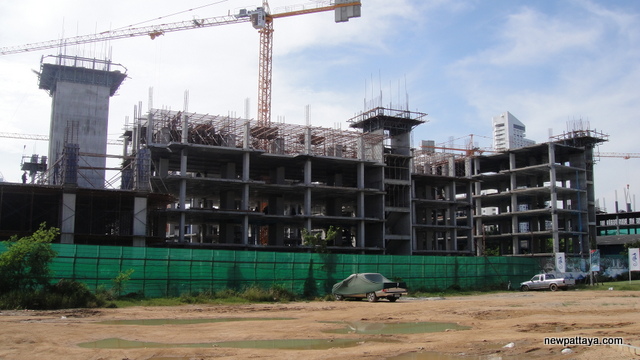 Want more information?