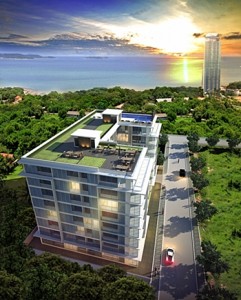 Serenity is the name of Nova Groups newest project located steps away from The Palm on Wong Amat Beach, another project from Nova Group. I doubt the project has even been launched yet (July 2012). So how does one go ahead describing a project that only exists in the mind of the developer, in this case in the mind of the President of Nova Group Thailand, Mr Rony Fineman? You do what you can do under such circumstances and that is to copy the information released by the developer. Copying is boring, I do not enjoy it, I like to do things my own way.
This will be an 8-storey low-rise aimed at the mid-end market with 153 units in total. Of course there will be a rooftop swimming pool – it is a must-have for this kind of development. Unit sizes range in size from studios at 21.3 sqm to 2-bedroom apartments at 50.6 sqm.
Serenity Pattaya is also on Facebook.
What does Serenity mean? Something about being calm and peaceful, right? Nova Group is using the advertising slogan "Starting Price on Wongamat for under 1 million Baht". I believe it was Miki Haim from Matrix Developments that came up with the "1 million Baht Condo" slogan – that was a great piece of marketing. Well, it is a brilliant slogan that can be used again. All units come with a furniture package. Construction will probably begin in the middle of next year, this is how it usually is done.
There is a lot of Russians in Pattaya, sometimes I get the feeling that all the tourists are from Russia. Nova Group have figured that out also, look at text in the picture below written in both english and russian.
10 march 2013 I recieved this comment from a reader:
COMMENTS: You have a great site. You state that Serenity is aimed at the low end of the market, so is that comparing to quality of the project to something more aligned with Jomtiens 1000 unit builds? The concept looks good, but doesnt come across as being low end, but more mid end? Has building of this project started as yet, and or do you have any updated photos of the site? Is there anything going on at the site as yet. Generally you rate Sansiri as shaking up the Pattaya market, and all local builders will be effected by their pressence in town. You write glowingly of Nova and Mr. Fineman…..Will this company deliver all that they promise in your view?
regards
XXXX
Answer: It was a long time ago I wrote about Serenity. I can't remember if I copied that piece of information from somewhere. "Low end part of the market" might sound bad but a development with prices starting at less than 1 million is usually aimed at that market.
You are right, looking at the picture it does not look low-end at all but more mid-end as you state. The location is certainly top-end and because of that I highly recommend investing in this project. No doubt a very good investment. It is good for Serenity that Baan Plai Haad is just across the street, Baan Plai Haad actually helps all the other developments in this area, making the area even more attractive than it already is. Personally I would rather live here that in, let's say, Nam Talay in Na Jomtien.
Building of this project has not started as yet (March 2013) but I expect they will start soon and if we give them 2 years to build, completion will be some time in 2015. Until now Nova and Mr Fineman has delivered what they promise. What the future holds for the company I don't know. Sansiri selling 90% of The Base Central Pattaya in less than 5 days, before official launch, and SC Asset being government backed, well, do I need to say more??? It will be tough for the developers but Nova will have income from the hotel business and that sets them apart from the other developers.
Fundamentally Sansiri, SC Asset and other Bangkok based developers hold the trump card that make their projects belong to the "zero risk investment" category. They are too big to fail.
15 March 2013: Another very good and informative comment from the same reader. I must say I like this kind of comment. It is good when a development is seen from another perspective than mine. Here it is:
COMMENTS: Hi Again,
I actually did buy in this development purely based upon the developer, being Nova, and the location is second to none. You are right, this being a less expensive project for the area, is given a boost by having two prime developments either side of it, which raises the profile of the area. I only questioned the term "Low End Of The Market", as I believe now that the cheapest studio in the development is around 1.4 Million Baht, ranging up to over 4 million Baht, and anywhere in between, which moves the development away from what could be considered low end. Up to date, 80 out of a possible 153 condo's have been sold, so take up is fantastic, and I believe will increase rapidly due to the EIA having just been granted and approved. So this will be one to watch and cover very shortly, as from what I hear, now the EIA has been approved, construction will start almost immediately. How about a photo or two of the site and its surrounds for your loyal followers, me included. Thai prices are now at the same as foreign, as uptake has been so good, and this would just about have to be the best value block in Pattaya or its surrounds at present when looking at value for money, ammenities, and the area. Well done Nova once again.
Answer: Got it Sir, this is not a low end development, sorry about writing that, I was probably a bit too hasty when I wrote that. Thank you for putting it straight. I have edited the text above so it now reads "mid-end". A photo, yes, I might pass by later today (15 march 2013) but I must say that Nova likes to put up tall walls around its projects making it difficult to take pictures. Due to that The Palm and Amari Residences have been closed land for me for a long time. I don't know why, one might think that publicity would be good for the developer.
You write: "Thai prices are now at the same as foreign". If that is true that certainly is headline news. My mother and sister recently visited me, we went to the Grand Palace but left again after finding out that the entrance fee was 400 Baht for foreigners and free entrance for thais. That made me angry so we went to Dusit Zoo instead. I don't like double pricing, I probably can't do anything about it but if somebody offers same prices for thais and foreigners I will help get that message out.
19 March 2013: Another good comment from the same reader:
COMMENTS: Hi, and thanks for the photo update. We who are not in a position to call Pattaya home as yet appreciate as much information on our investments as we can get. It's hard sitting on the otherside of the world and having no idea of what is progressing. I purchased in The Avenue Residence, another Nova project OFF PLAN, and it is akin to waiting to give birth to a brand new baby condo. Thanks for stating some good facts about serenity, as you have alluded to one great fact for investors, and that is if the financial climate continues, there will be money making opportunities for those that wish to buy in now, with a view to selling upon completion. I have purchased mine in this development as a residential proposition for when my time comes to lay in the sun. Since the E.I.A was granted a few days back, confirmed sales have increased to 84 sold units, and the uptake has been amazing considering that NOVA dont even have a display condo, and at this stage, who knows if they need one. The Sales office is now around the corner in an office at the Nova Mirage, and by the looks of it, they are now clearing the land in anticipation of striking their first shovel. Serenity is on the cusp of going into production, earlier than anticipated. Keep up the good work, and please, whenever you are at Sansiri's project, or gasping at the greatness of the other NOVA project, the Palm, keep dear little Serenity in mind, and throw us a few more pictures and updates as regularly as you can. Once again, Thanks.
Answer: Selling upon completion? I would be patient and hold on the unit at Serenity for a bit longer. Prices will most likely keep rising at a rate not seen before. "If the financial climate continues": I believe this century belong to southeast asia with Bangkok being in the absolute center of it all. I will soon be comparing Bangkok to Singapore and Bangkok will clearly stand out as the bigger brother. It is amazing what is going on in Bangkok at the moment and Pattaya will benefit from being only an hour's drive away. I will also be comparing Pattaya to Hua Hin soon and here Pattaya clearly is the bigger brother. I might inform you that Hua Hin is also having a property boom at the moment. Hua Hin, Bangkok and Pattaya are forming a magic triangle.
"throw us a few more pictures and updates as regularly as you can": Well, I was there today (19 march 2013) and I can confirm activity at the site. But hey, let's give them 6 month to do the time consuming foundation works. No need to stress the workers unnecessarily, give them the time they need and let them work in peace. It is a lot more fun when the building starts rising and if we are lucky that may happen in september. I am quite sure there will be something nice to look at by next christmas. Thank you for your comments and for taking the time to write.
30 April 2013: Another good comment from Australia I believe.
COMMENTS: Hi once again, I hope that you are well. From what I hear, all old out buildings are now off site, and the boys have turned up and started work which is great. Once again I think the Nova Group are getting on with business and getting the process started by working efficiently, and doing what they promised their investors in Serenity from the getgo. Looking at their site today, they have racked up 96 sales in the project, so for all interested, one would suggest that they put their best foot forward soon. I too, like you, love the construction stage. Regards as always.
Answer: Always nice to hear from old friends, I am happy to hear that the magic number is now 96 up from 80 a few months ago. Don't worry about Nova, they have a good reputation and will deliver. As you have bought a unit it is only natural that you want quick results. But things take time and construction is never easy, even after the foundation works have been completed it is normal with no activity for a couple of months, especially if it is not the same company doing the piling and the actual construction. Once again, a fantastic location and a great project. You can trust me because I am not payed to say this. Thanks for supplying me with information, information that I don't have access to.
The photograph below was taken on 28 july 2012.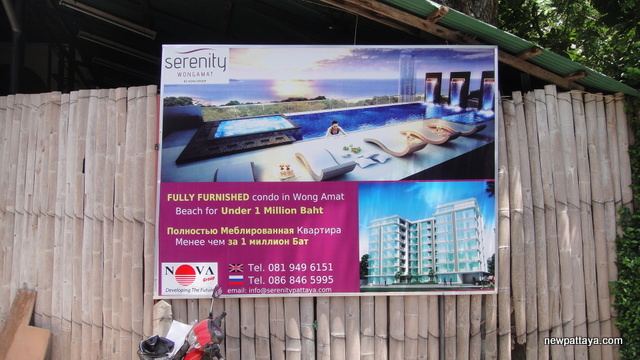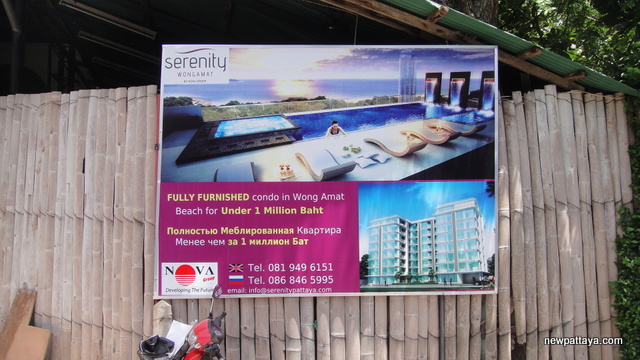 Some photos taken on 15 march 2013. People say construction is about to start. I imagine the ones who have bought a unit would like to see pictures from the site, especially those who are not living in Pattaya. In the background you can see Nova Mirage with the beautiful traditional thai rooftop. We are in a good neighbourhood and Nova has a strong presence here. Somebody has made some right choises when buying land here. Naklua soi 16 is much better than Naklua soi 12 and the beach is also better. You will not regret buying a unit here. Simply a wonderful part of Pattaya, some might say the best part of Pattaya.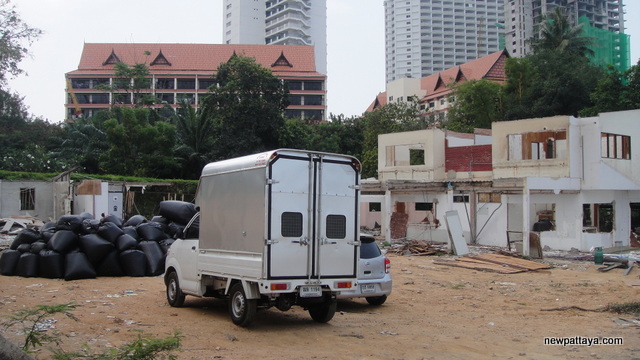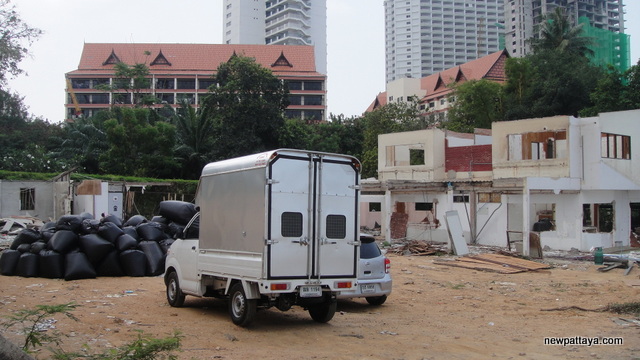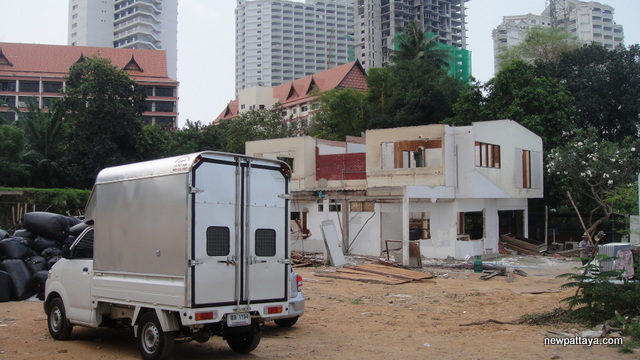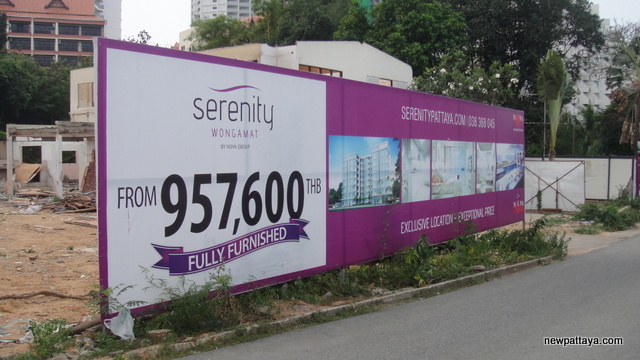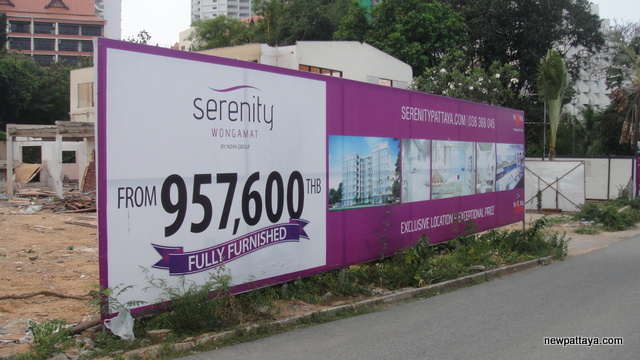 13 May 2013: I was passing by yesterday and the workers were busy with the piling. I believe Nova is ahead of schedule on this project so everything is good.
Serenity on 13 July 2013. I would never have thought Serenity would be this much ahead of schedule. Very unusual for a project to start so soon after launch.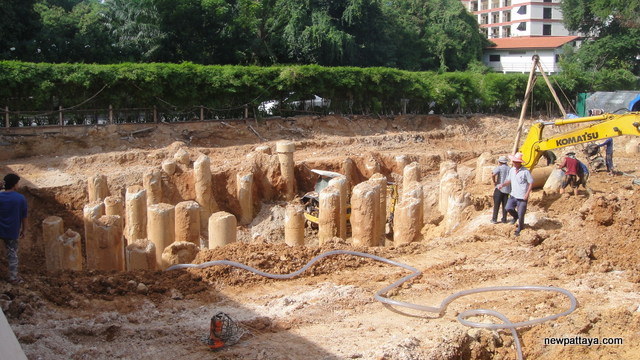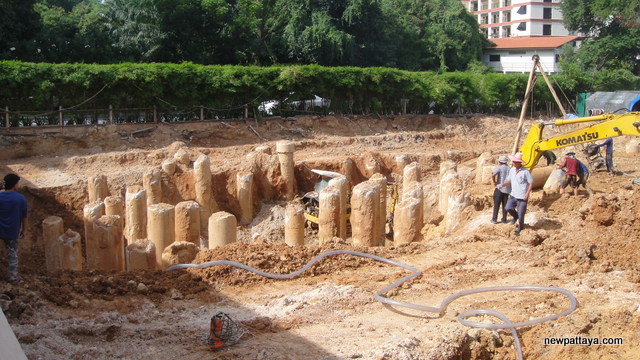 Ha ha, here comes a good comment. I wish I had more time.
COMMENT on 21 July 2013: How are you my friend, it has been quite a while. Well, it is good to see Nova are well under way with progress at Serenity. It is happening on time and as promised. In fact the momentum at the Palm and Serenity does show that the Nova Group are serious about looking after the their clients with the best of intentions. I only yesterday read a number of articles you posted regarding the shoe box problem that is being created by all of the sub 1,000,000 Baht condo's being built in huge developments all around Pattaya, and the bubble that this is creating may be about to burst. Your comments are interesting, and may cause some ears to prick up, but the bubble may not so much be a Pattaya wide problem, but more a Jomtien and surrounds bubble that is about to burst. It was noted back in 2008 that if developers are going to build in excess of 1000 condo's per development, and target the 1,000,000 baht buyer, they are in fact creating our future ghetto's. All the shine might be nice for a while, but when the paint fades, and the gloss wears off, those developments will become what they were destined to become. In a few years time, we may all look back at it and ask ourselves why. Greed plays an important part, as does ego of the developers that continue on this path. I also agree that they should slow down in Pratumnak, or choose their design carefully and with good intention, as they also risk destroying what bought people into that area to begin with. Beauty can fade quickly. I believe that we are seeing Wongamat slowly transforming into the jewel in the crown. It is a wonderful peninsula, developing sensibly, without fear of becoming an area that is dominated by 1000 to 1500 condo's per site, targeted at the sub 1,000,000 baht buyer. It seems that the quality of the developments in this area are of the highest level, well planned and thought out. I believe that developments in this area will give the astute buyer the upper hand when it comes to retaining value in their investment, and future growth. Dear old Wongamat only has so much land to go, and that land will be priced at a premium, which will guarantee that only developments that offer value for money, although at a premium price, will be built. The area will by now have forced the million Baht buyer to look elsewhere, and I don't think we will see that price point again in Wongamat. What do you think the reason is behind Sansiri being so slow to start work? From what I understand the project is fully sold out. Is it a labour shortage? Anyway, enough from me, good to catch up again. Until next time, and keep up the good work.
Answer: Wonderful article. Thanks. This is normal for Sansiri and most Bangkok Based companies. 2 – 3 years can pass before construction starts, this is not unusual especially in Bangkok, thai buyers seldom complain about that. For a foreign buyer waiting eagerly, 2 years can be a long time. For a developer 2 years is NOT a long time.
COMMENTS 25 July 2013: Can you recall the approximate time of the day this photo was taken. Just looking at the shadows, and the direction of the sun. Interesting to see which units will be cool and which could get fairly hot through the day. Thanks.
Answer: The photo was taken 9:05 in the morning. Actually a very good question. But the position of the sun changes during the year, winter is very different form summer. Have a good day my friend.
A photo taken 31 July, time is 12:09. This photo is for my good friend from Australia, he shows true passion for Serenity and Wong Amat. I hope you are well.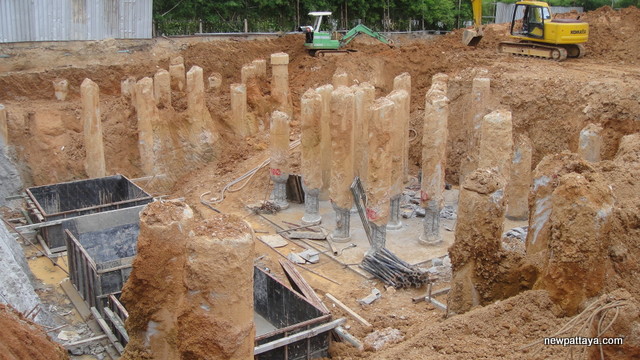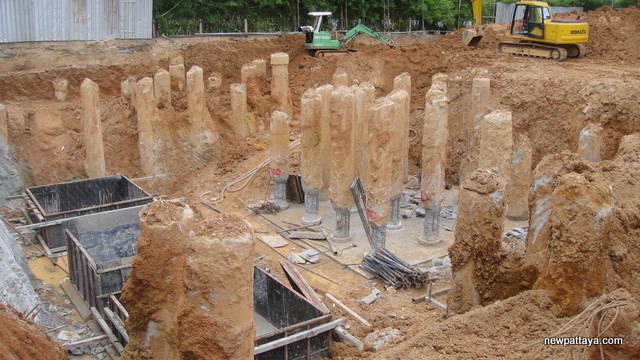 2 August 2013: I am very busy at the moment but this comment I have to make time for. I get a lot of good information from this source, this is the kind of comment that makes it a good day for me. Thank you so much Sir.
COMMENT on 1 August 2013: Thank you for the update my friend. Yes, it can be hard to watch progress from afar, and I wont be back in Thailand until March 2014. And yes, I do have a passion for Serenity, and for Wongamat. This is the second project that I have bought into built by Nova, and I have the utmost respect for the company, and the people behind the company. I dealt with the same salesperson on both occasions, and felt confident in the relationship that the company and myself had built up over the years. The photo shows that they are working hard at it, as they are with all of their current projects, and I feel safe in the investment I have made.
Looking at the Serenity website, they have sold 106 condo's to date, which is almost 70%. I have no doubt that the project will be fully sold out in the next 6 to 8 months, so if anyone is interested, I would suggest that they act soon. (I sound like a salesman, but when I believe in something, I want to tell the world.) Once again my friend, thanks for the update. Now I'm off to read some of your other pages. Have a great day.
Answer: Good stuff, I love seeing someone with a passion for construction. Thanks again.
Below you will find yet another great comment from a Nova fan.
COMMENT on 8 August 2013
Good afternoon my friend. I had a friend from Sydney make some enquiries with Nova as he is interested in buying into Serenity, and he rang me in a panic. A good panic. He was told that they have sold over 70% now and Foreign Ownership has only 5.58% of the allocation left or 185 sqm, and I believe he has just reserved one. That's one more Aussie for Serenity. If any of your foreign readers are interested in Serenity, I suggest they don't delay. Next I'll be buying one for my wife, lol. I hope that all is well.
Answer: Just love all these positive reports. Actually you were the one that opened my eyes regarding Serenity. I am busy with too many projects so I am glad I have you around. Many thanks.
A photo taken 16 august 2013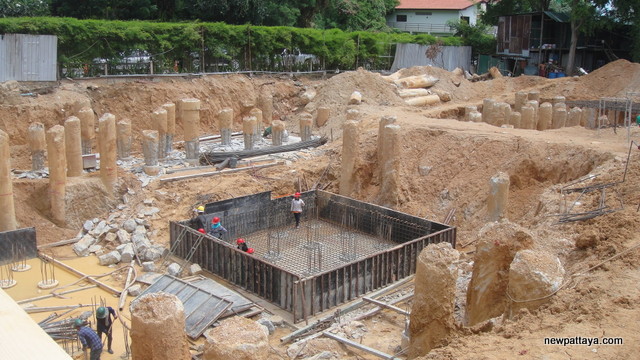 Serenity Pattaya is also on Facebook.
COMMENT on 20 august 2013: Hey, sorry to bother you again, but I now know why these guys are working so hard on getting Serenity built. As of today, 113 sold out of a possible 153 condo's. Only 40 left, so your readers had better stop reading, and start working out how they will secure one of the remaining condo's in this little gem. I love what's happening.
Answer: No, you certainly have never bothered anyone. You provide valuable information for everybody to enjoy, there is no personal interest in it for you. That's why I like you and trust you. There are so many out there with alternative motives. I like the passionate guys. Together we hopefully help just a little bit. But I truly don't believe Serenity needs our help, Serenity is simply selling itself. Many thanks for the great news. Always a pleasure.
COMMENT 20 august 2013: G'day Mate,
How are you? I hope that all is well. Just a little favour if you please. I wont ask for many more, and I know you are extremely busy looking after the Pattaya Real Estate Scene, and your beautiful little girl. I believe on your facebook page you have a couple of photo's of Baan Plai Haad starting to grow from the ground up. Any chance you could post a couple of photo's on here looking directly from the Serenity site?
regards always.
Answer: We will shoot some photos when in the area.
23 August 2013: To my friend: I am very busy with the website and family, that is ALL I have time for. I wish I had more time though.
A photo of Baan Plai Haad seen from Serenity. It is the nearest neighbour so we say hello, that is what good neighbours do. Now back to focusing on Serenity.
Photos taken 22 august 2013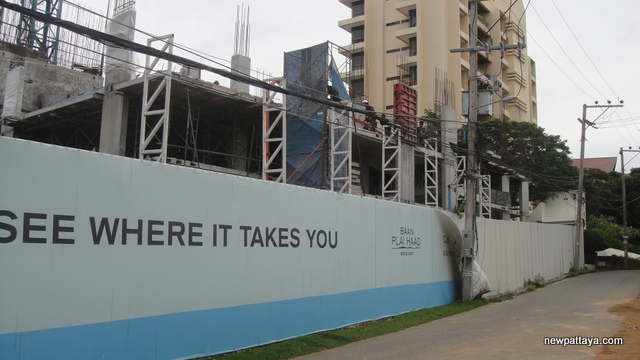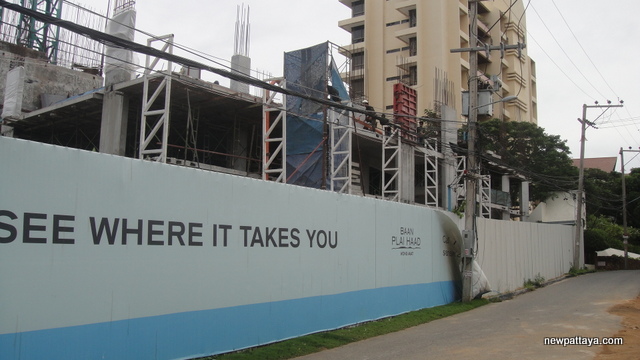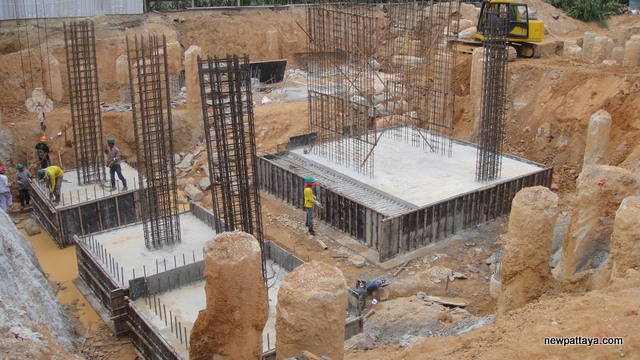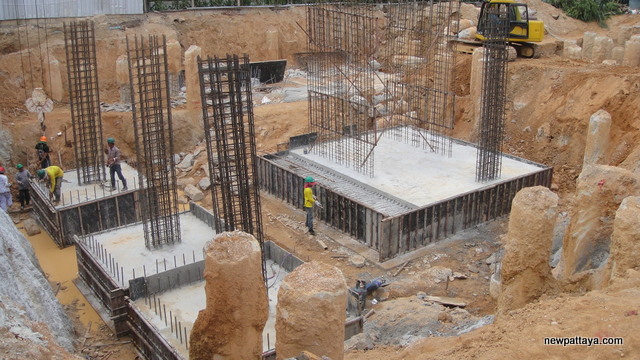 COMMENT on 1 september 2013: How are you my friend. I have to hand it to you, I just looked at the Serenity Website for the monthly photo updates, and yours are so much better. That is another reason for your Guru status. You know what your readers want. So I will wait and hold my breath waiting for your next instalment. I hope that all is well, and don't listen to the knockers. We all have them.
regards as always.
Answer: Many thanks Sir, you always make me laugh. Fun comments. Just know I have hundreds of things on my mind, I am often in Bangkok, always on the move.
This one is for my impatient friend from Down Under
The photo was taken 2 September 2013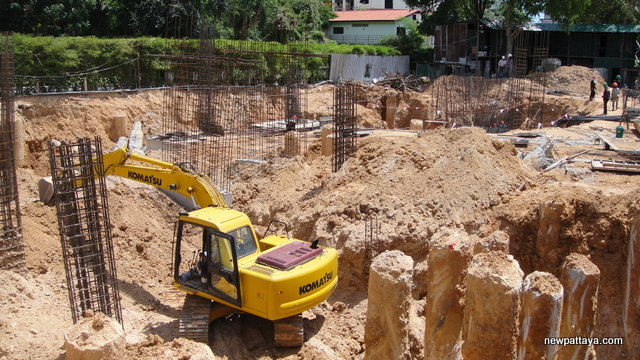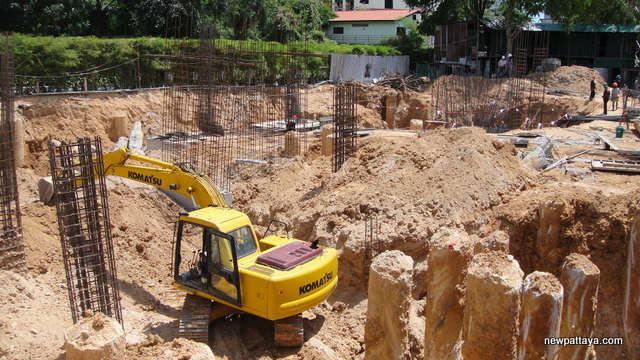 COMMENT on 2 september 2013: Ha Ha, thank you my friend. Yes, I am a long way away, and I thank you for the updates. Without you I would be lost.
A photo taken 4 September 2013
See more photos on Facebook.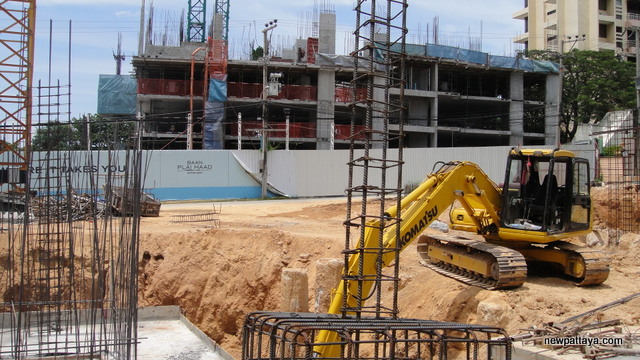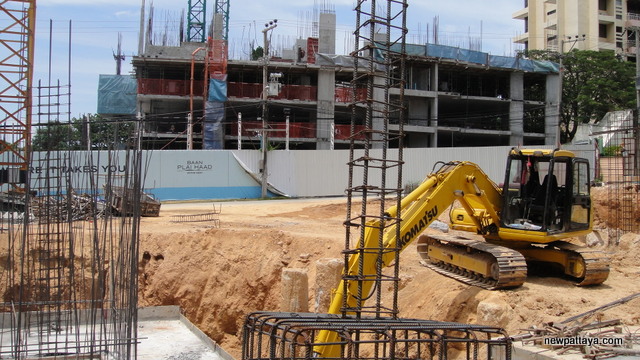 COMMENT on 8 September 2013: Hi my friend. Looking now on your site at Sansiri, and they seem to be going full steam ahead. What an exciting corner of Pattaya that is being developed. High end, high class, high rises. With this will come high end restaurants, bars, and infrastructure (Of Sorts). Exciting times for my dear Wong Amat. I hear on the grapevine that there is approximately 50 sqm available in the Serenity Project for foreign purchase. That means just one large 2 bedroom condo, or approximately 2 studios left in foreign quota. Well done to those that got in early and took a chance. Keep up the good work, as I stay tuned to New Pattaya.
Answer: I owe you a lot, dear friend. You opened my eyes regarding Serenity. If it were not for you, I might not have noticed this little miracle in Wong Amat. Serenity is yours and Nova's and thanks to you I am starting to feel like I also am a part of it. Of course it would have been more fun having actually bought a unit but I can enjoy nice things without necessarily owning them. Take care.
13 September 2013:
To my friend from down under: The comment box is unfortunately not working at the moment, it looks like both Hotmail and Gmail have decided these messages are spam. Nothing I can do to change it.
If you have something important then write directly to secondtouch@hotmail.com
24 September 2013:
Serenity is now 76.31% sold and the foreign quota is now SOLD OUT.
Nova still have Thai Ownership with a very flexible payment term:
50.000 Baht booking fee
5% sign contract payment in 1 month (minus the reservation fee)
15% over 12 months
80% on completion.
Now that sounds very very attractive: 80% on completion.
What a shame that Thais has to own 50%, I wish they would cancel that stupid rule.
Some photos taken 25 September 2013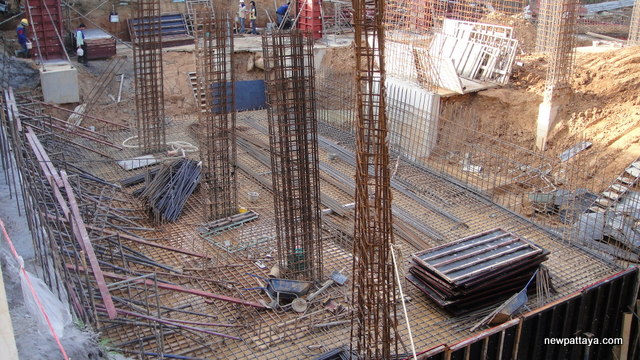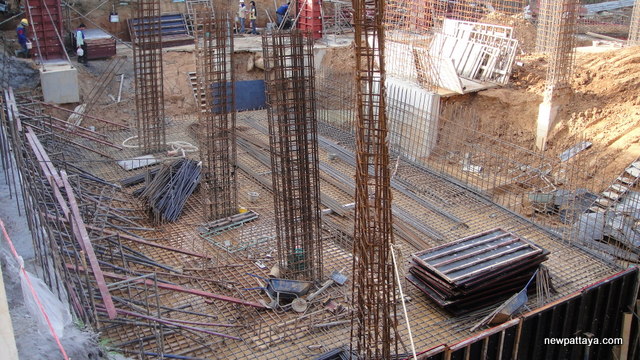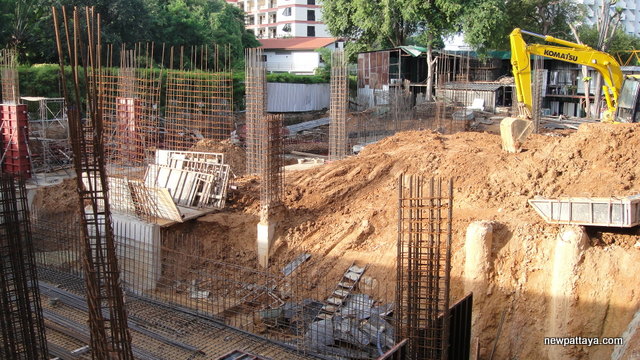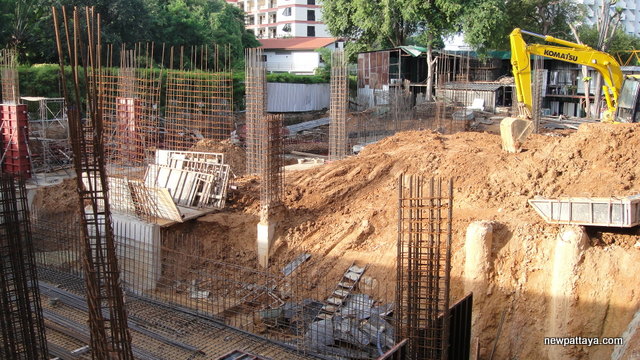 Some photos taken 9 october 2013
The team at Serenity has been busy while the NPT were sick (still not well, both of us). I really like when construction is at this stage, a pleasure to watch. They could charge money for people to look. I would happily pay. Good stuff, we stayed long time, I enjoyed it very much.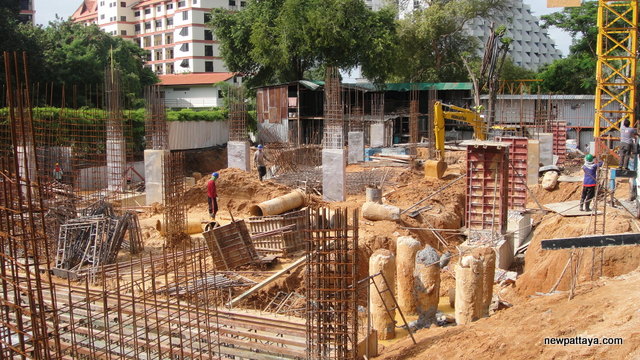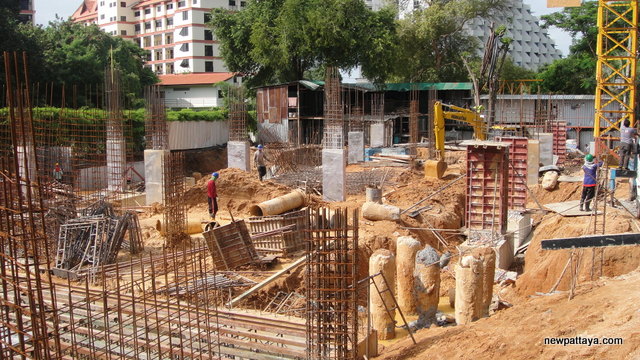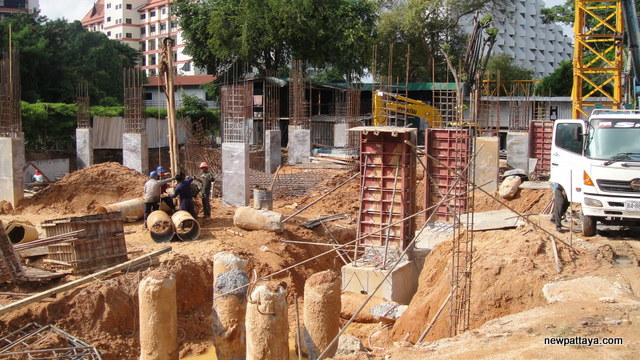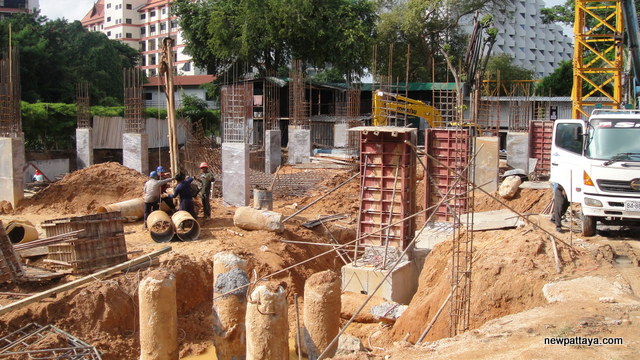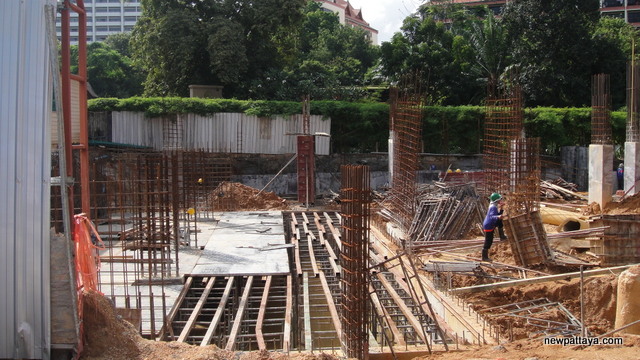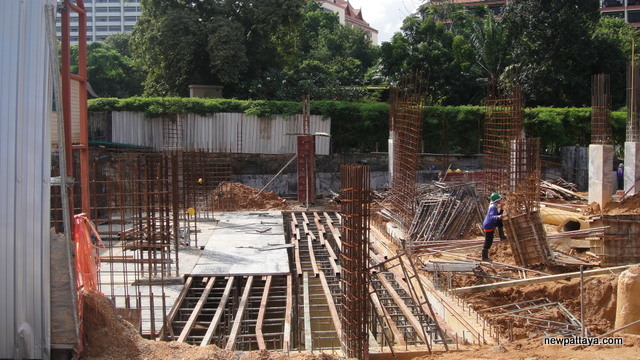 A photo taken 22 october 2013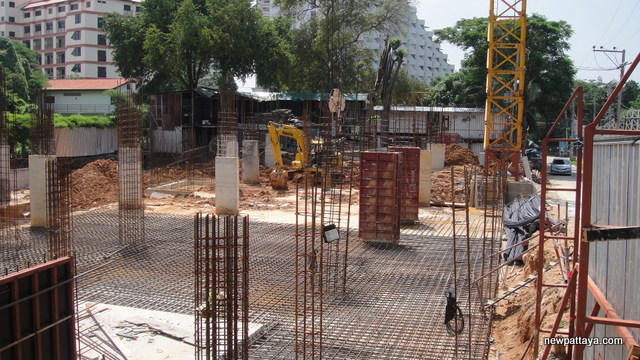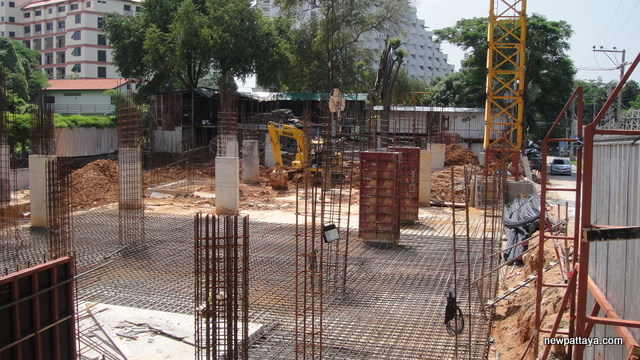 A photo taken 11 November 2013
Serenity Wong Amat is fun to watch at the moment. Actually more fun than watching the high-rises. I can get so close that I can touch the concrete. Very cool, very exciting, thanks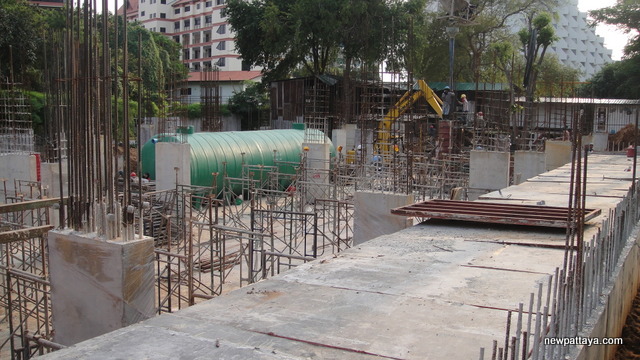 Some photos taken 25 November 2013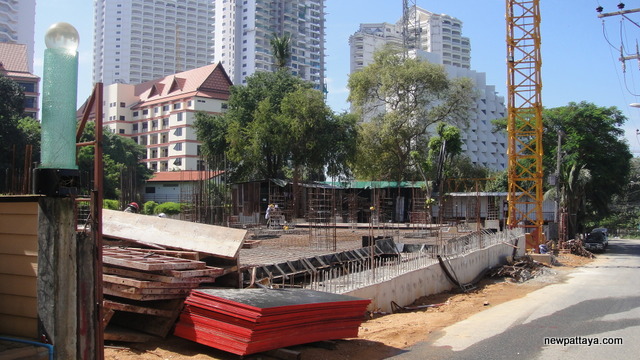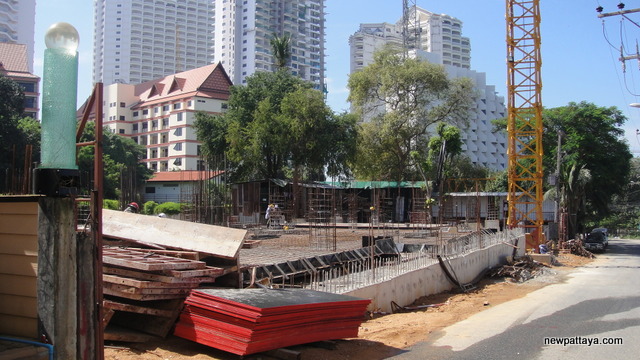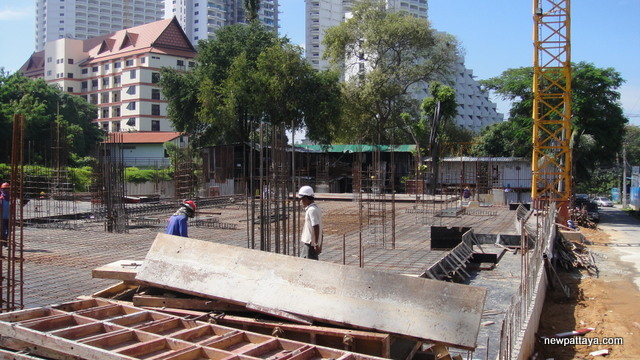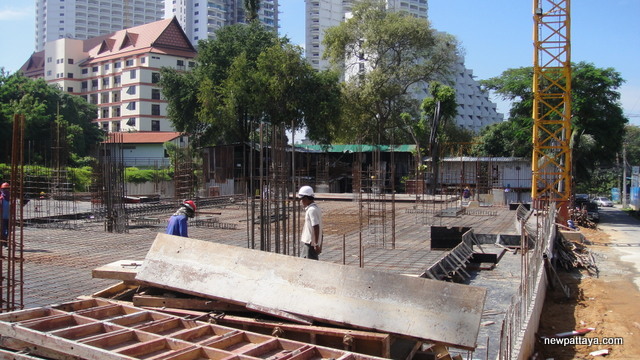 A photo taken 13 december 2013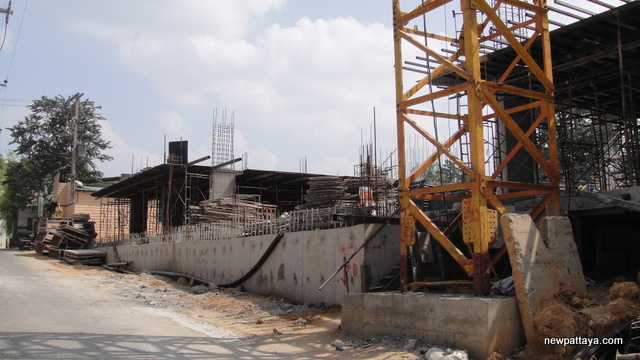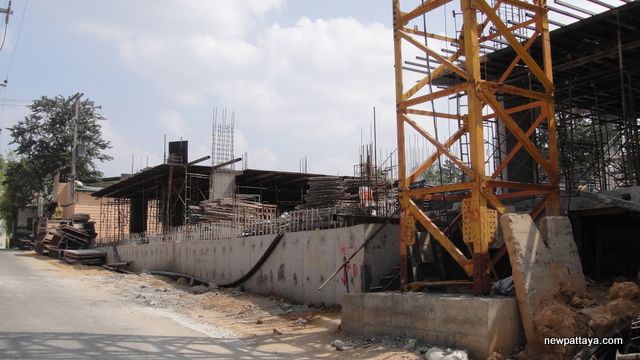 Some photos taken 24 January 2014
I can get so close that I can actually touch Serenity. Why is Nova in such a hurry with this project? If they continue at this speed Serenity will be completed before next Christmas.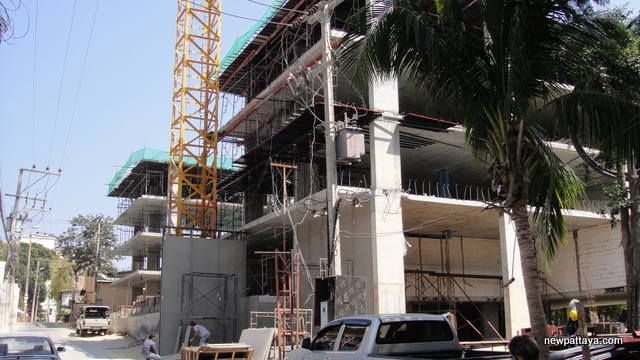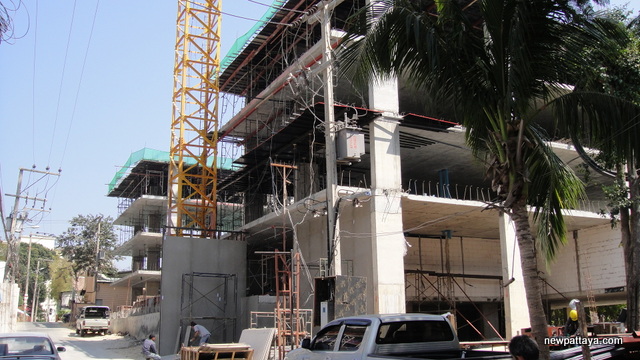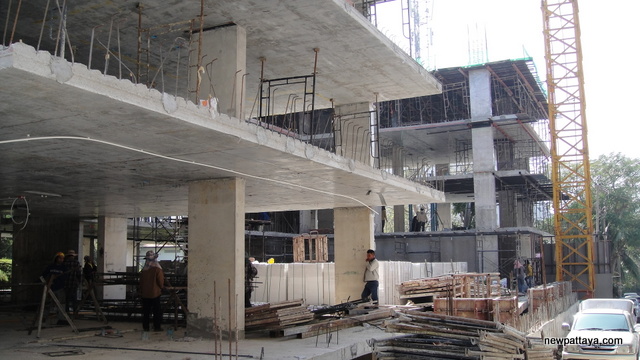 A photo taken 4 February 2014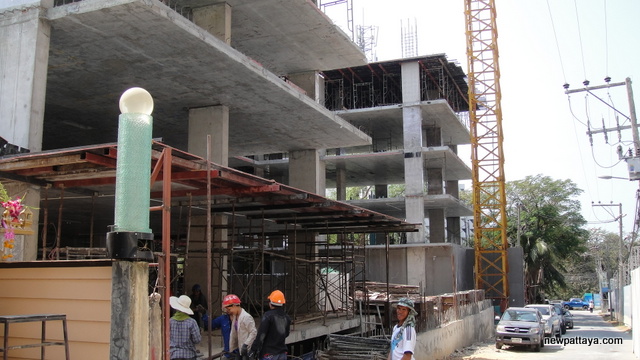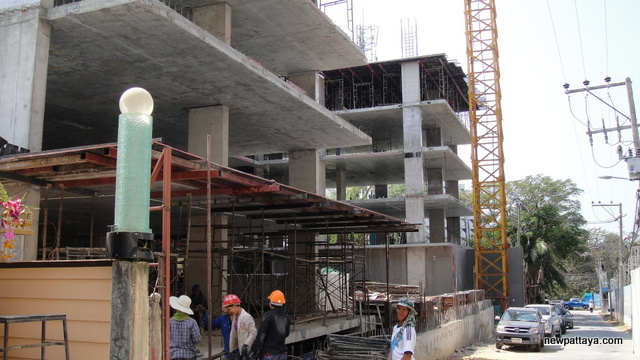 A photo taken 23 March 2014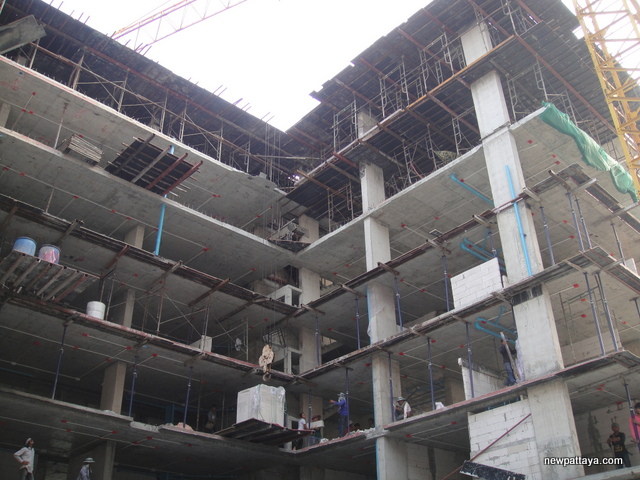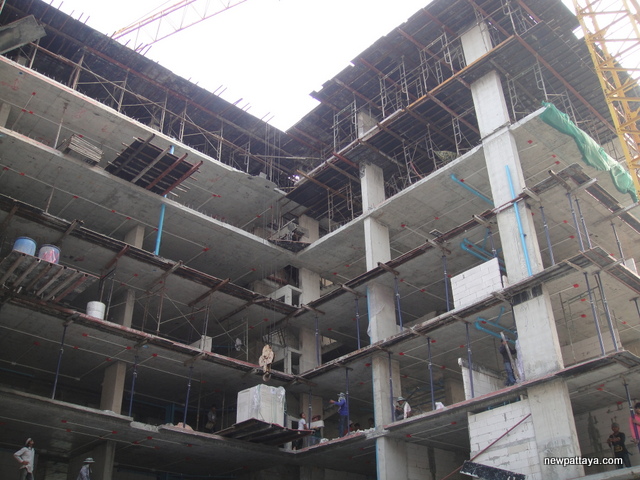 Some photos taken 3 August 2014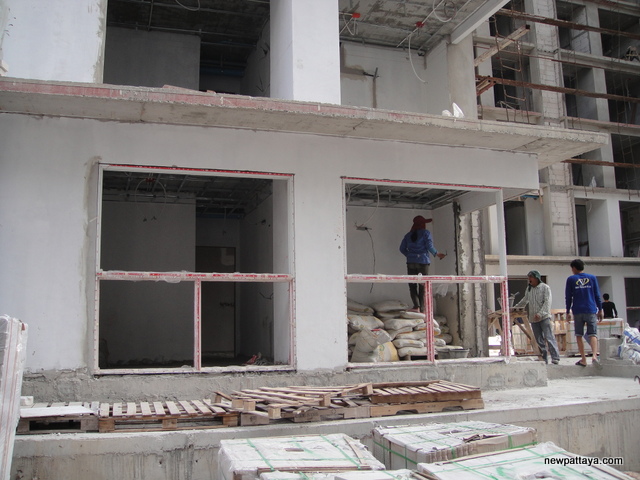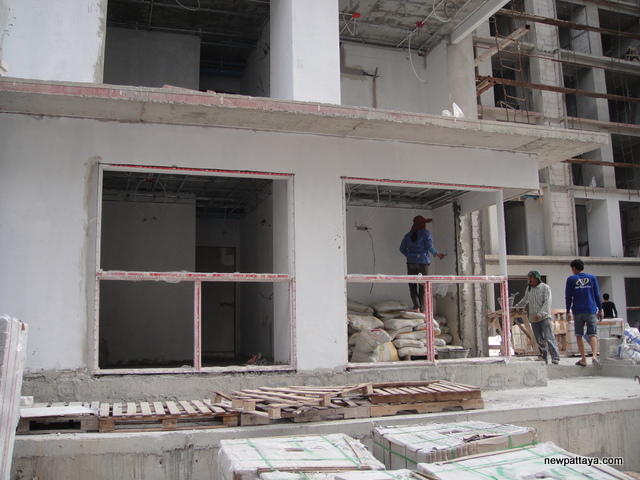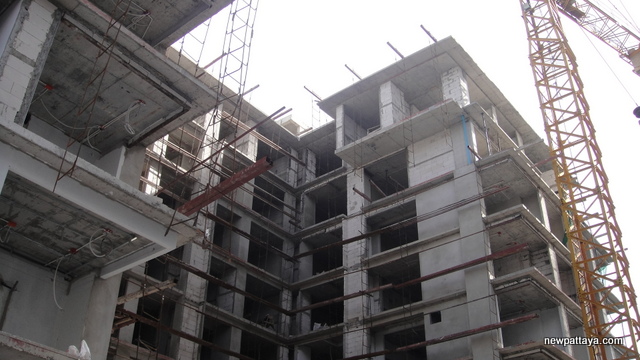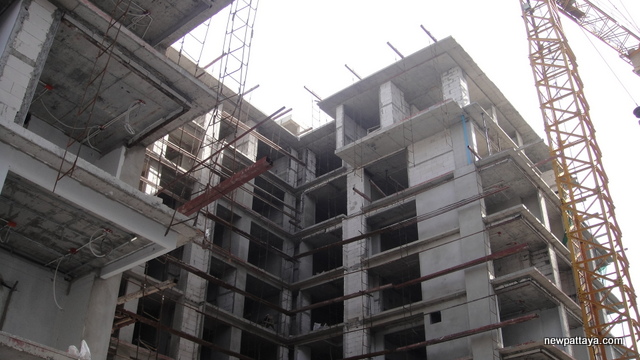 Some photos taken 29 July 2015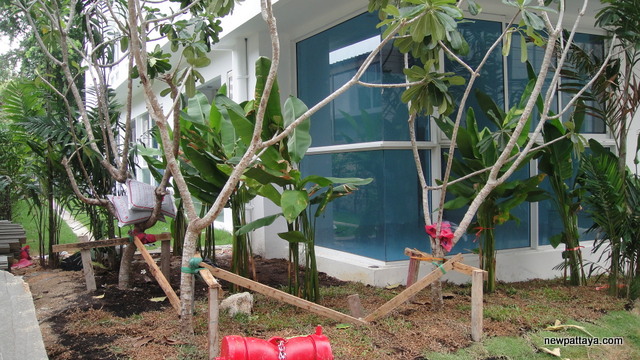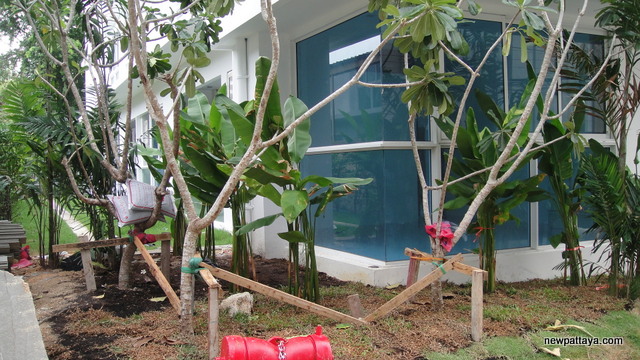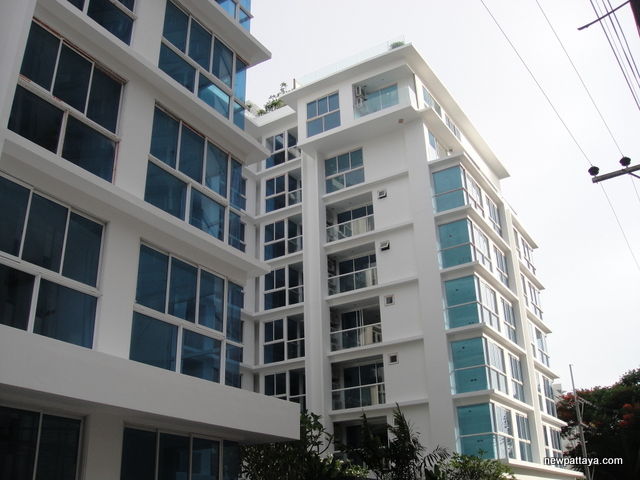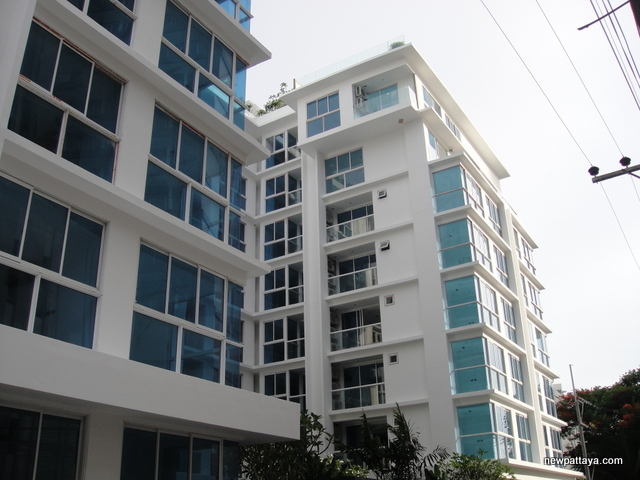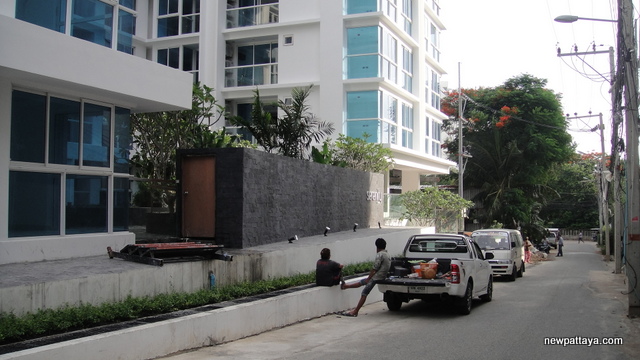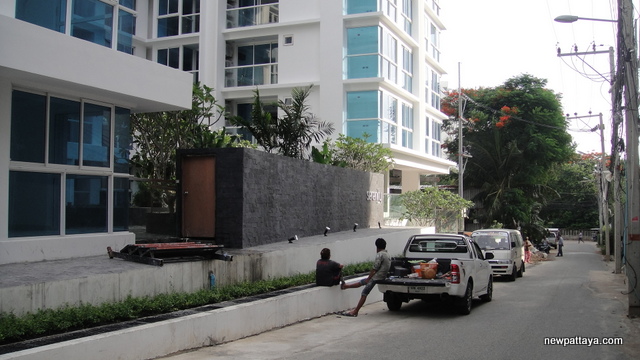 Would you like to support this website? Send funds to us using PayPal, send to secondtouch@hotmail.com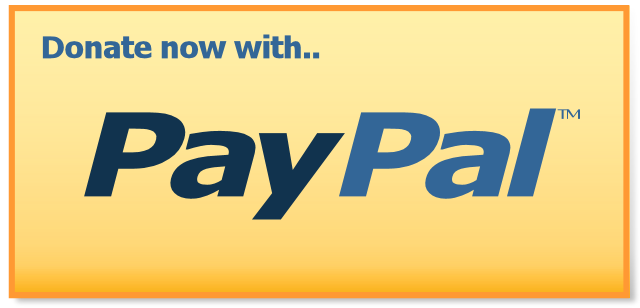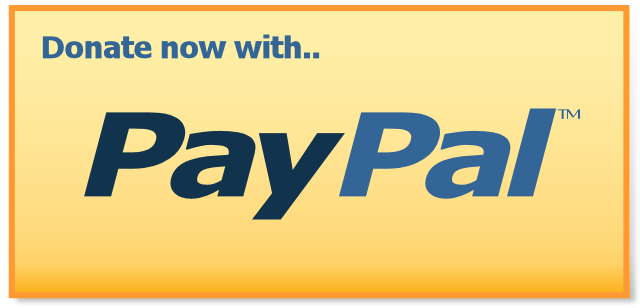 Want more information?