Royal Tulip Suites Pattaya is a new mixed-use development by Tulip Group. According to Tulip Group's facebook pre-launch started on 13 February 2014. Please note that the project has already been EIA approved. The EIA approval procedure is getting more and more complex, for some developers getting this approval is a big hurdle. When a developer gets this important EIA approval he has reason to celebrate.
Royal Tulip Suites Pattaya will be a 5-star hotel & residence located in Soi 5 just 30 meters from the beach on Pratumnak Hill.
Key selling points
• Luxury 5-star hotel and residence fully managed by Golden Tulip Hotels & Resorts
• Offering 1, 2-bedroom and penthouse freehold apartments
• A sought after location on Pratumnak Hill
• Residents will share and have use of all hotel facilities
The project will offer amazing facilities and stunning views of the beach and Pattaya bay and even views as far as Bang Saray.
The 5-star hotel will occupy the first 12 floors of the property and the residential component will be on the remaining 10 floors.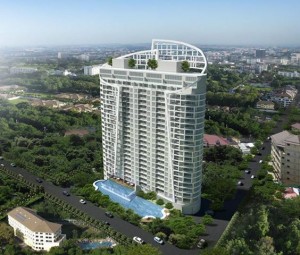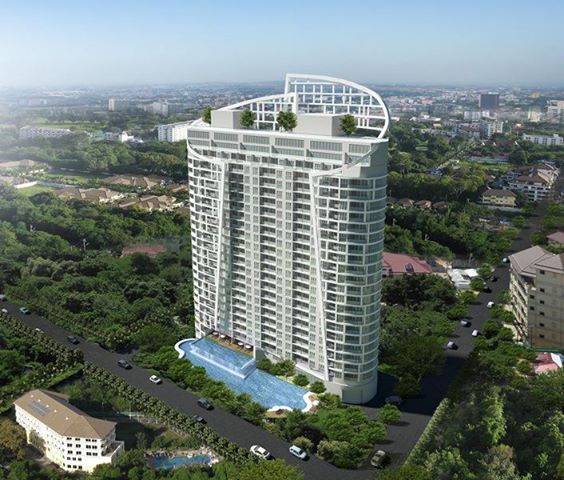 June 23, 2013, Tulip Group Press Release: Luxury 5-star hotel to be launched soon with guaranteed returns for property investors.
Tulip Group has confirmed that they have entered in to a Memorandum of Understanding (MOU) with Golden Tulip Hotels and Resorts for a new luxury 5-star hotel on Soi 5 Pratumnak Hill.
The luxury 25-story high rise building is set to be one of the most beautiful properties in the area and is just steps from the stunning Cosy Beach, EIA and building permit are already in place, and Tulip Group will start construction on the project as soon as agreements are in place with Golden Tulip Hotels.
The property will be a hotel only, however Tulip Group are planning to offer a limited number of rooms to property investors, full details have not been disclosed at this moment in time, but it is expected that investors buying into the project will be offered a leaseback program, with guaranteed returns, no ongoing management or sinking fund costs, as well as some additional investment benefits.
The 300 room property will have 2-3 restaurants (including rooftop sky bar), spa, gymnasium, huge swimming pool, meeting rooms, club lounge and a selection of deluxe rooms, suites and presidential suites.
Royal Tulip Luxury Hotels are exceptional properties situated in extraordinary locations. With a 5-star positioning, they provide elegant and luxurious facilities, highly personalized service, ultra-modern amenities and a deluxe level of comfort. Rare, faultless and discerning, nothing about a Royal Tulip property is average or run of the mill.
The Golden Tulip chain traces its roots back to the early 1960s, when the first Golden Tulip hotels opened their doors in the Netherlands. Since then the chain has evolved and expanded across the globe, always in step with the changing needs and expectations of its customers.
Today, the chain operates three well known brands, Tulip Inn, Golden Tulip, Royal Tulip, with a total of over 230 hotels in 42 countries, and is part of Affiliate of Groupe du Louvre, which is owned by the Starwood Capital Group private equity firm, Louvre Hotels Group currently has a portfolio of 6 brands, ranging from 1 to 5 stars.
After forging a strategic alliance with Golden Tulip Hospitality Group, Louvre Hotels Group has become a major worldwide player in the global hotel industry, ranking 2nd in Europe, with more than 1080 hotels in 41 countries.
This property will be Tulip Groups second property with the operator, after last year signing an agreement for a Golden Tulip Hotel and Residence in Central Pattaya.
Published 25 June 2013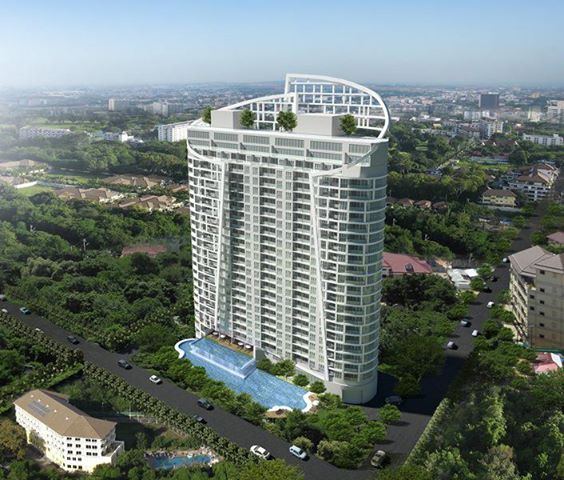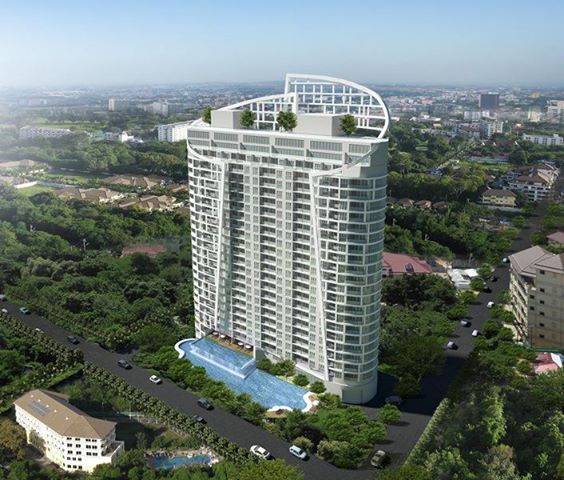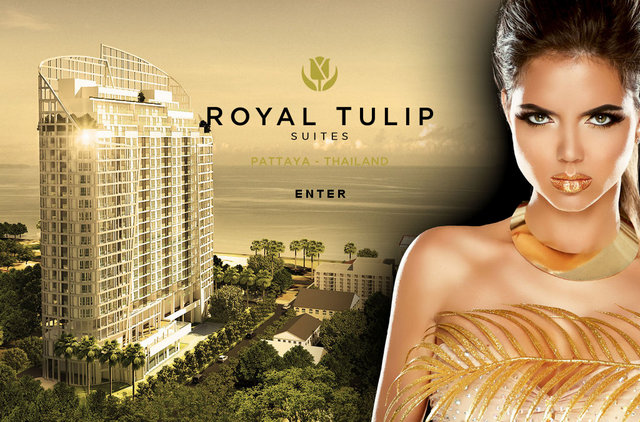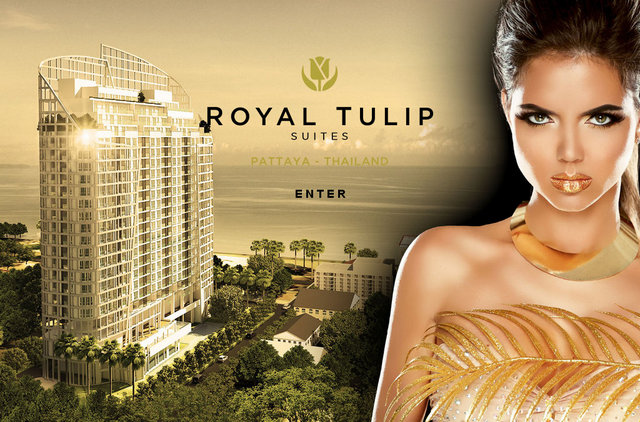 11 April 2014:
Piling works has started.


Would you like to support this website? Send funds to us using PayPal, send to secondtouch@hotmail.com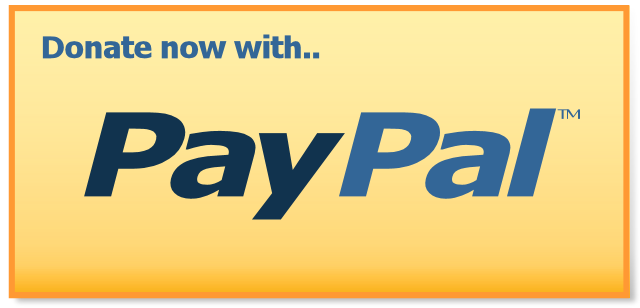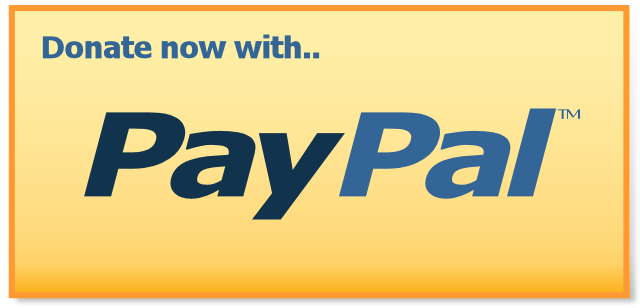 Want more information?