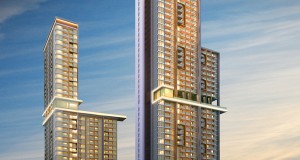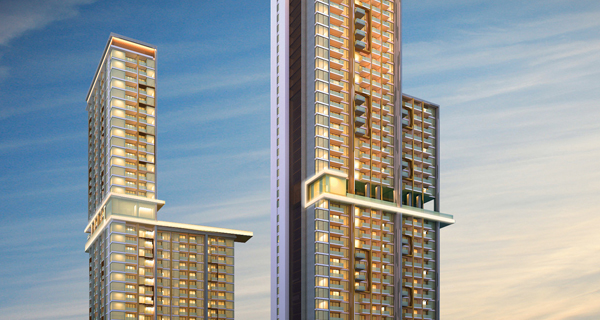 Hot news, 11 September 2013:
The Riviera Wongamat Beach comprises two towers, 43 and 40 stories respectively with a total of 980 units.
In comparison, Northpoint comprises two towers, 46 and 54 stories respectively with a total of only 374 units. The Riviera Wongamat Beach has almost 3 times as many units meaning the units will probably be somewhat smaller.
Studios, one, two and three-bedroom units are available with units ranging in size from from 27 sqm studios to 134 sqm three-bedrooms units.
The studio units will be ranging in size from 27 to 31 sqm, one-bedroom units will be ranging in size from 35 to 50 sqm, two-bedroom units will be ranging in size from from 72 to 84 sqm and three-bedroom units will be ranging in size from from 129 to 134 sqm.
The Riviera has 317 units sized between 27 – 31 sqm and 584 units sized between 35 – 50 sqm. In other words, there is a total of 901 units sized between 27 and 50 sqm. There are 78 two-bedroom units sized between 70 – 84 sqm.
The average price is around 85.000 Baht per square meter or prices starting at only 1.8 MB. In other words, a high-rise aimed at the middle end of the market. There is no doubt that the units are cheaper than units at The Palm, surprisingly the developer promises a similar quality to that of The Palm. This looks like a very good investment where you will get value for money.
The Riviera will be developed by a new company called Riviera Group owned by Winston Gale and some investment partners. We know Winston Gale as the co-developer of The Palm, apparently Nova Group is not involved in this new project.
Friends and colleagues will have known for some time that Winston is involved, I just learned about it now (11 sept). It may be wise to have prices starting at around 2 MB and not 5 MB as was the case for Northpoint.
I believe investors buying to rent out will love the relatively low prices for this project.
The location is close to perfect. This new high-rise will be located on Wong Amat beach opposite Ananya Condominium.
The showroom is expected to be launched in October 2013 and there will be a viewing platform that will allow customers to experience the sea views.
The sole agent is CBRE.
The Riviera Wong Amat Beach is also on FACEBOOK.
27 September 2013:
Exclusive pre-sales event for The Riviera Wongamat Beach at Four Seasons Hotel Bangkok on Sat 28th – Sun 29 September 2013. Prices from 1.8 Million Baht.
Contact: rivierawongamatbeach@cbre.co.th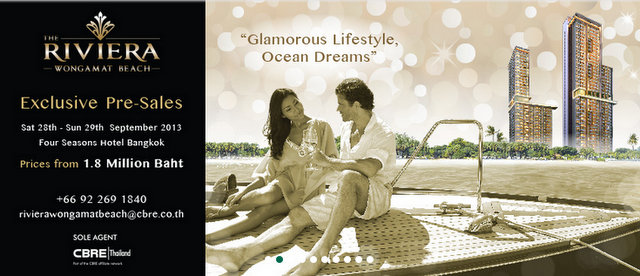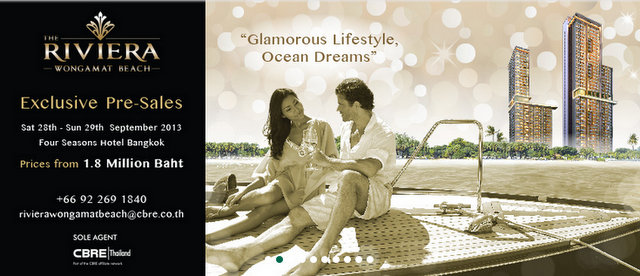 26 September 2013: Here are a few selling points for The Riviera:
An amazing location in Wong Amat
Wong Amat is not an overbuilt area like Jomtien and Pratumnak
Wong Amat is the THE BEST place to invest in Pattaya
Fantastic views of the sea
Project by founder and co-developer of the award winning The Palm (reputation)
Affordable luxury, similar to The Palm but at better prices
CBRE know what they are doing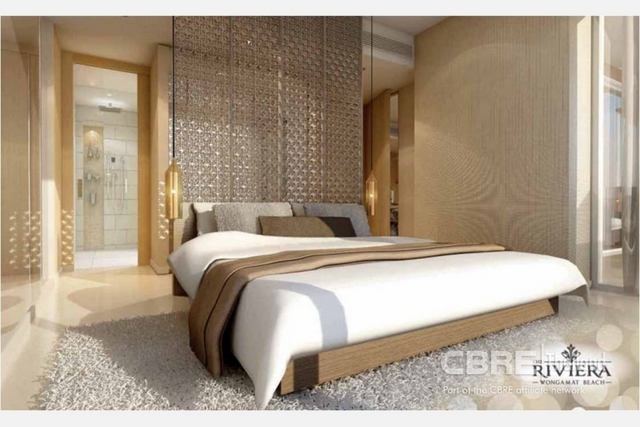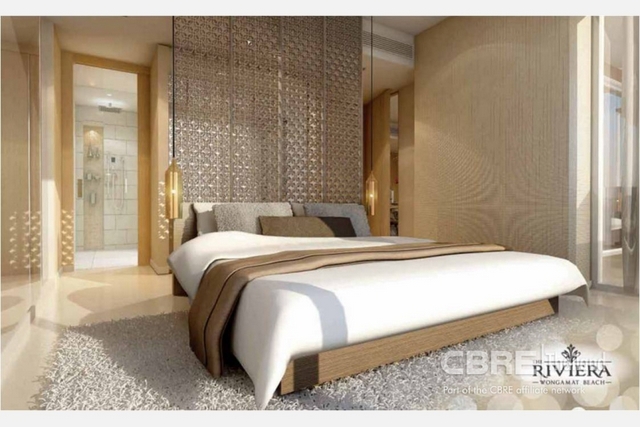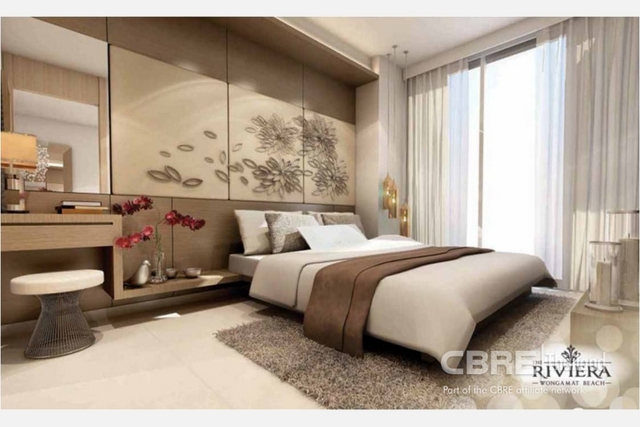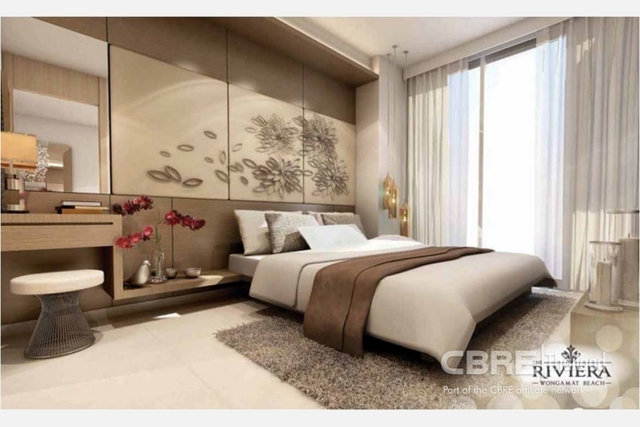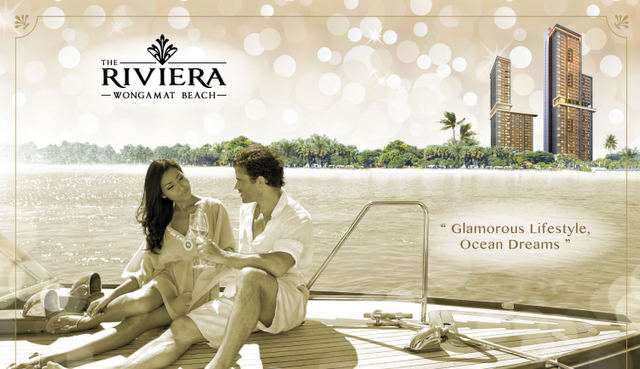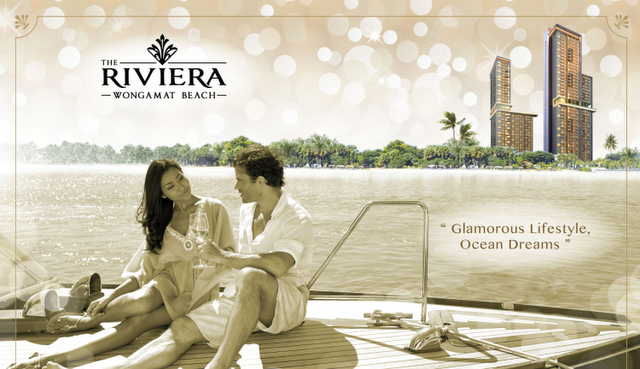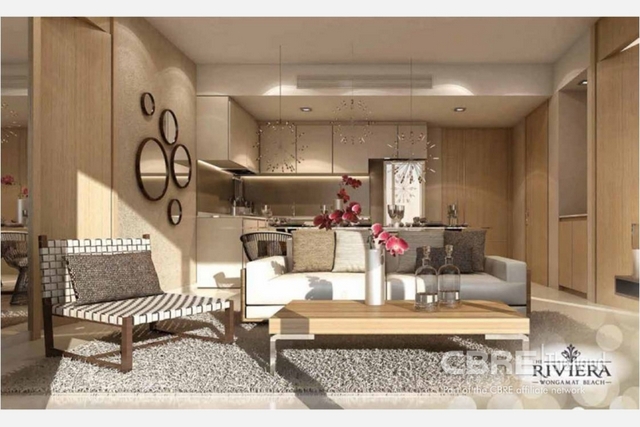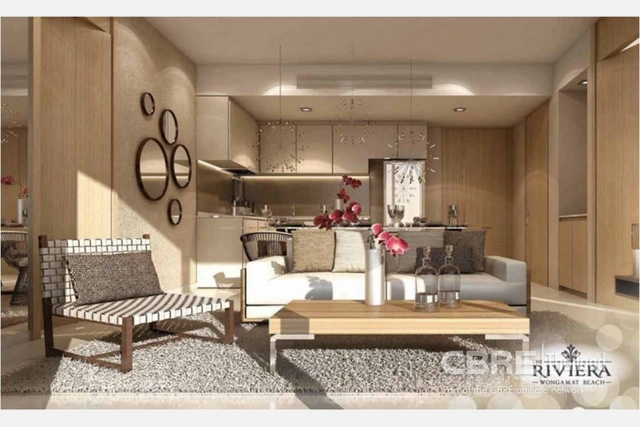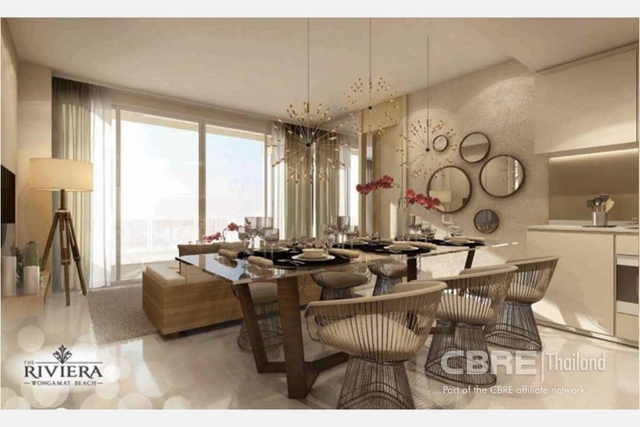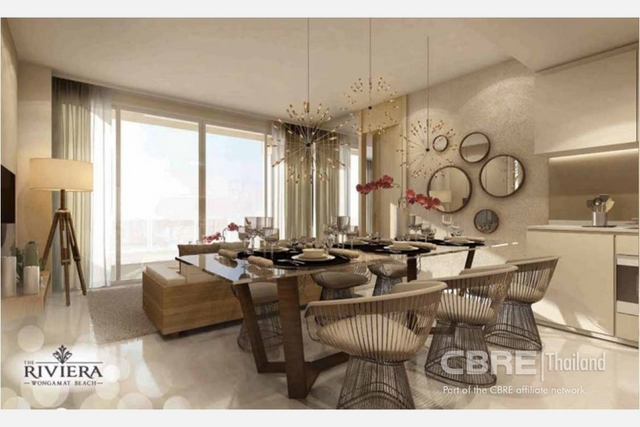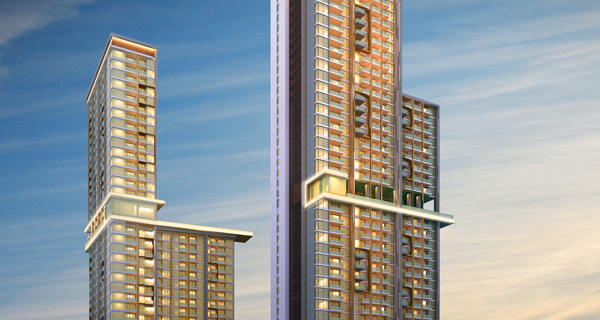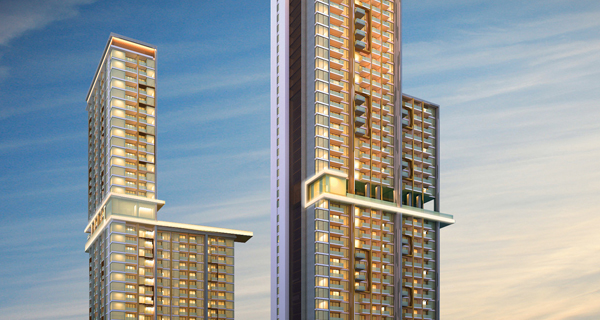 12 September 2013
The question that everybody is asking themselves these days: Will The Riviera be a fast selling project or not? I can't tell. I thought that Centric Sea by SC Asset would be a fast selling project, also a twin tower project just like The Riviera. That was not what happened, instead Tower A will be released to the market probably in 2014. My prediction regarding Centric Sea was wrong, I learned not to try to predict the future.
I predicted that The Base Central Pattaya would be a fast selling project, that did happen, just know that traditionally most of the units in Sansiri's projects in Bangkok are NOT transferred to the people that make the bookings. As is the case with many projects in Bangkok, you can't always trust the sales numbers to be correct, sometimes staff, friends and family members of the owners make bookings in order to make the sales numbers seem better and to resell to increase the profit.
The Riviera Group that will be building The Riviera is a newly formed company, it will be interesting to see whether this dream location can carry the project through to completion. If you are going to invest in propery then Wong Amat must be considered the safest place in town.
What I can say about The Riviera is that the location is indeed fantastic. The prices are comparable to to both prices at The Base and Centric Sea, with prices starting at around 2 MB.
Logically The Riviera should be a fast selling property given the fact that Wong Amat is indeed one of the hot spots in town.
It will be very interesting to see what happens during the first couple of months after The Riviera is launched, then we will all be much wiser.
Winston Gale may end up being a very wealthy man, he may become one of the heavyweights in the industry. If you want to win bigtime you must take some risks. All they can try to do is to be smart and do everything to perfection, make sure they have lots of friends that can support them.
13 September 2013:
The Riviera Wong Amat Beach is a new exciting high-rise and mega project in Wong Amat. The showroom is expected to be completed in October 2013. I am starting to like The Riviera so I have decided to give 100% support to the developer and to all companies involved in this project. Why is that, why give them special treatment? Good question. I have a good feeling about this project. Wong Amat is my favourite place in Pattaya and I have faith in both the project and the developer. Basically another successful project will be good for Pattaya.
The Riviera Wong Amat Beach is now on the front page of newpattaya.com. Some projects get special attention, that is perhaps not fair, but only projects that I like get that service. I hope I can make a difference.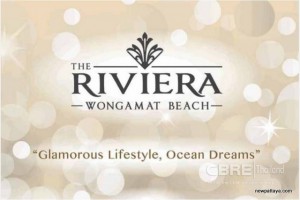 8 June 2013:
We will get a new 50-storey condominium on Wong Amat. 50-stories is pretty high and for a construction nerd like myself it is good news.
Skyline Construction has been busy building the sales office and showroom for a couple of months now. It is pretty obvious when somebody is building a sales office, at least for someone like me.
We know Skyline Construction from low-rise projects like The Lofts Pratumnak and The Place Pratumnak.
This is what I know. I know the number of floors and the contractor building the showroom. Now I am going to write about what I don't know but what I find is likely.
It is NOT likely that Skyline Construction will be the main contractor for this project, I am not aware that this company has any experience in building high-rises.
My guess is that the developer is a foreigner but that is just a hunch. Furthermore I guess this will be a 3 billion baht project and I guess that the cost of land will be 10% of that amount, hence I guess the developer will have paid around 300 million baht for the land, that is, unless he is the original owner.
Oh, there is one more thing that I know, I know the location. I have saved the best for last, it is a really good location and it is a large plot of land. This new high-rise will be located on Wong Amat beach opposite Ananya Condominium. If you draw a line between Northpoint and The Palm, this condo will be in the middle.
9 December 2013
As usual I speak what is on my mind and I must admit I am very sad to see there is practically no mentioning on the internet about the new Mega Project in Pattaya that has sold more than 50% of the 980 units in a matter of weeks. Almost a month ago the new two-tower Riviera project could report nearly 45% sold out in a very short period of time. At the end of November 2013 that number had reached more than 50%. The Pattaya Mail is writing about it and that was all I could find on the net.
This is really big headline news, this is the kind of news that can be used to knock out ones opponents. I was shocked when I learned that there still are extremely fast selling projects in Pattaya even in the end of 2013.
I knew that Wong Amat is a fantastic place to launch new projects but I have to admit I was worried when I learned that this is a mega project with a total of 980 units. Developer Winston Gale launched The Riviera in Q4 2013, a project that I personally see as two projects since there are two towers.
It takes balls to do what Winston Gale has done, launching a twin tower project when knowing that SC Asset's Centric Sea did not perform particularly well and other developers have had low sales numbers.
The developer of The Riviera ought to be the talk of town, he ought to be carried through town in a celebratory procession. He did the impossible. He broke the trend in style and became a match winner. He has shown us all that if we have dreams, if we believe in our dreams, then there is still room for success.
This was amazing news and I should have written about it a month ago. I regret not doing so because this is the kind of news I will remember for a long time. A success story is what is needed these days, we don't have many of them but they do happen. And this kind of story is so much more fun for me to tell.
Published 8 June 2013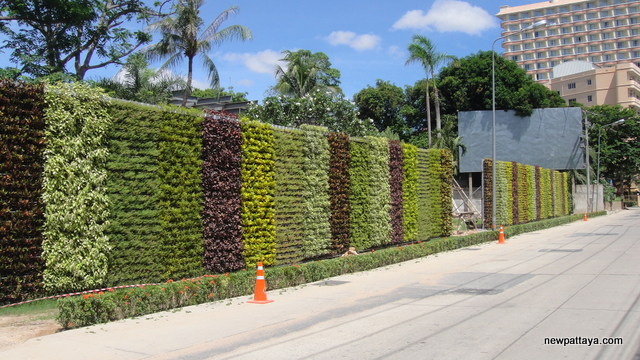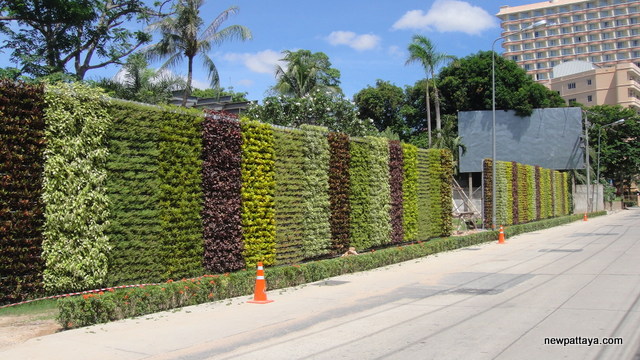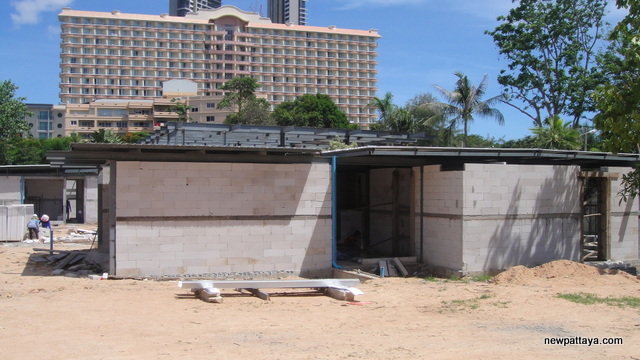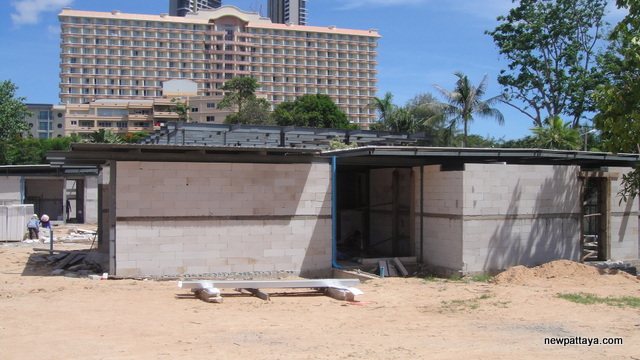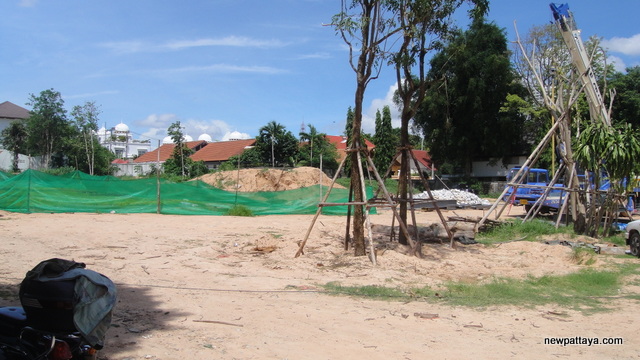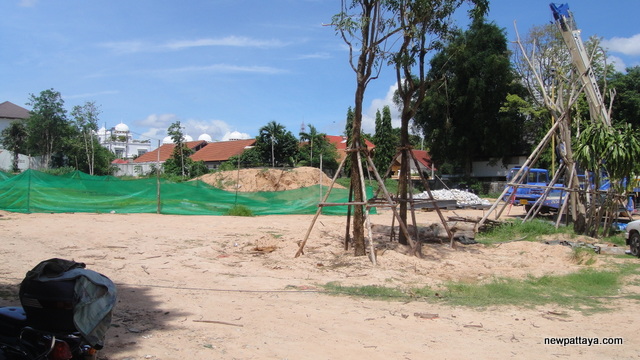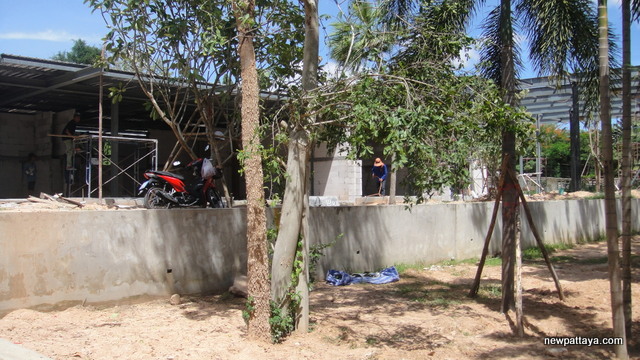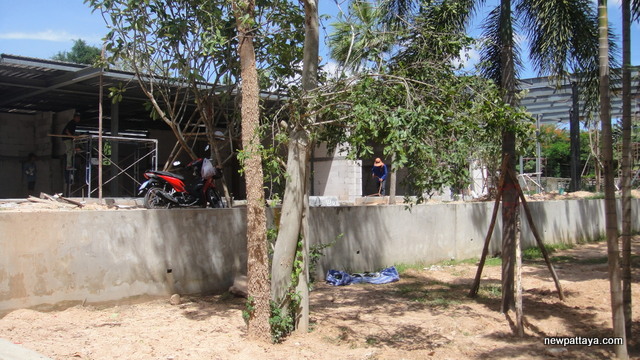 A photo taken 22 august 2013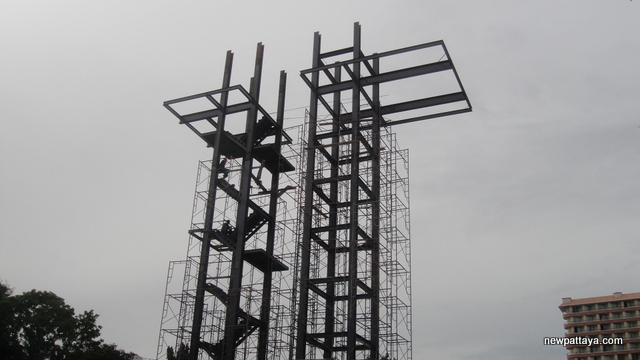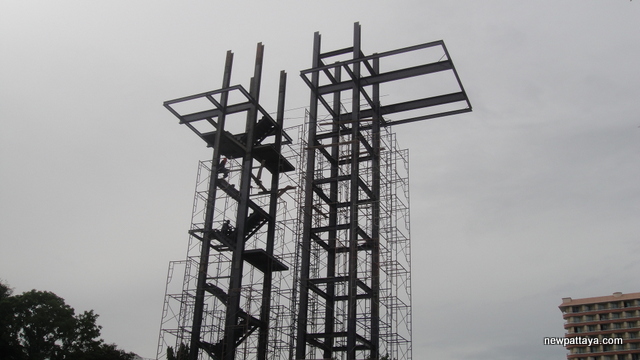 A photo taken 7 september 2013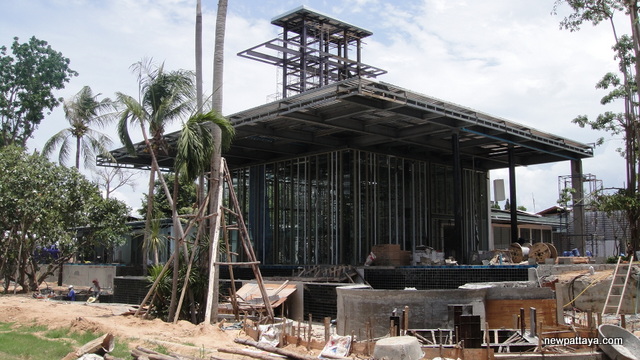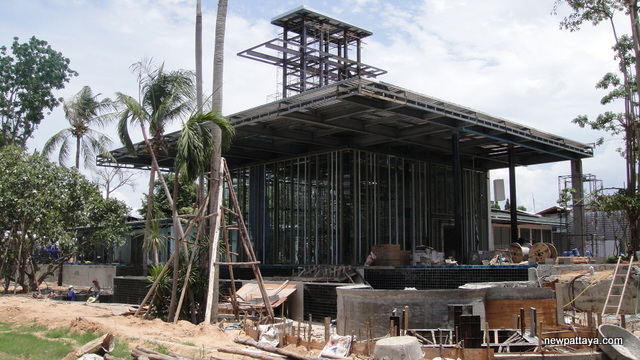 A photo taken 12 october 2013
CBRE is selling The Riviera in Central Festival Pattaya Beach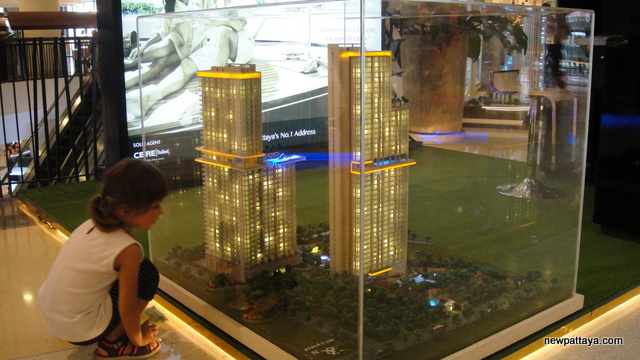 A photo taken 22 october 2013
They are doing everything right at The Riviera Wong Amat Beach. Seen from the outside the show- and sales room looks very inviting. I would like to have a look myself but CBRE will be guarding the doors when it opens. It will open very soon, a matter of days if you ask me. It looks like a luxury resort, they have done a fantastic job.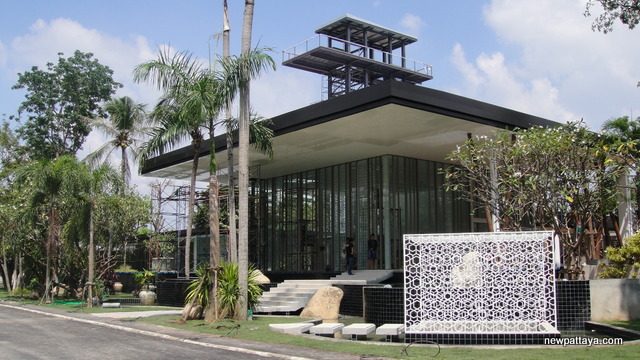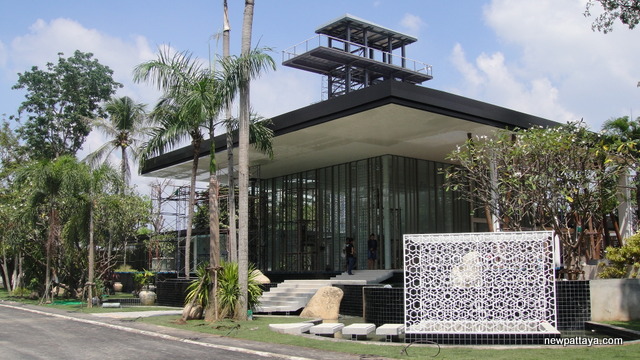 A photo taken 15 November 2013
Look at this swing. They offer resort-style luxury living at affordable prices. The new darling for investors.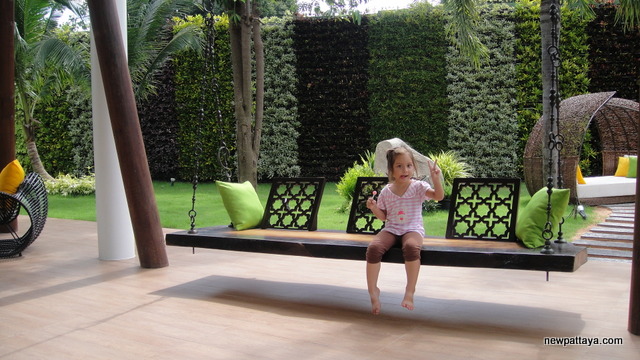 Open house 30 November 2013 and 1st December 2013 @ The Riviera Wong Amat from 11 am to 8 pm.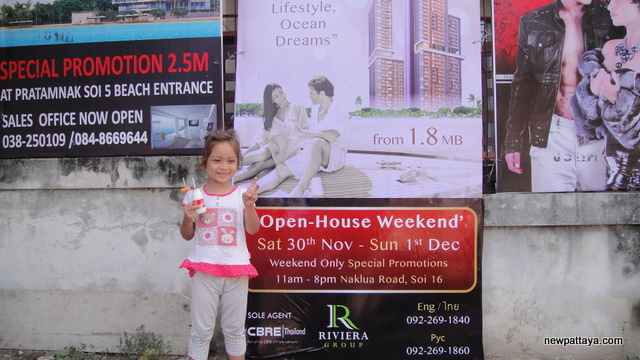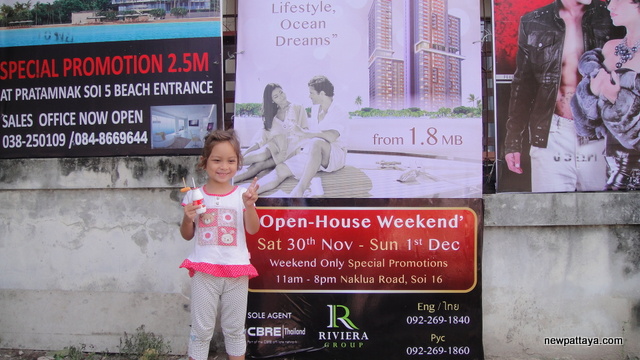 A photo taken 4 September 2014. Thai Bauer is doing the foundation works for The Riviera Wong Amat. I believe they started working at the end of July 2014. We are first with construction photos from the site. Probably first in the world.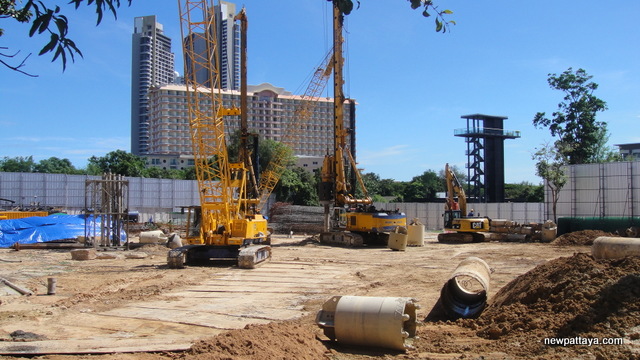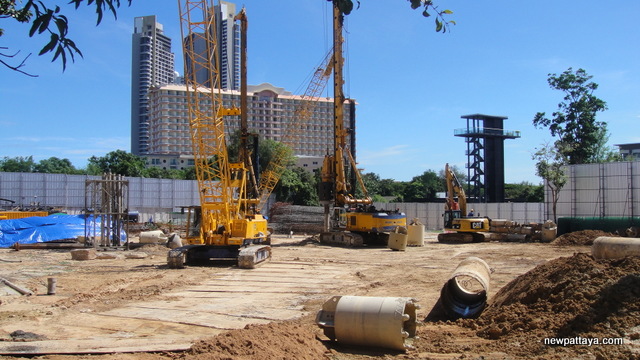 Picture taken 29 June 2015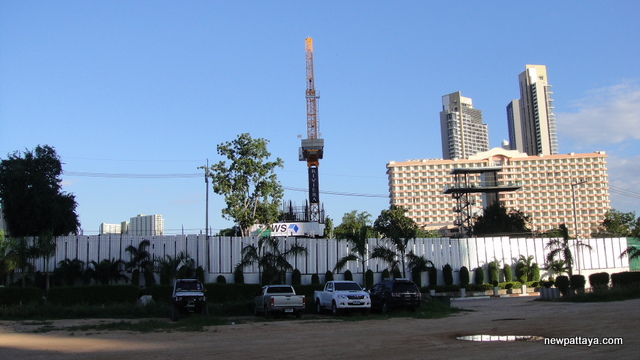 Picture taken 29 July 2015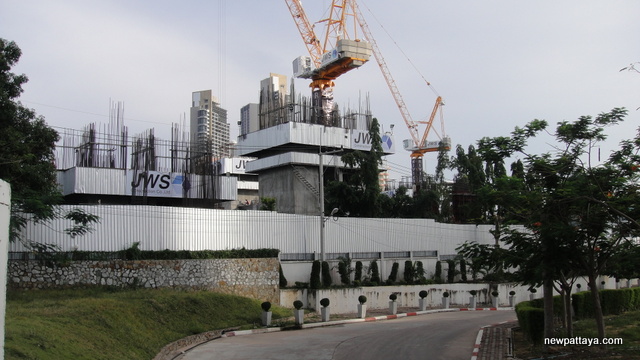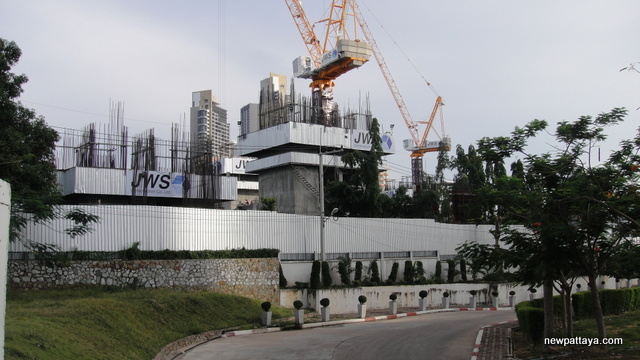 The pictures were taken 24 September 2015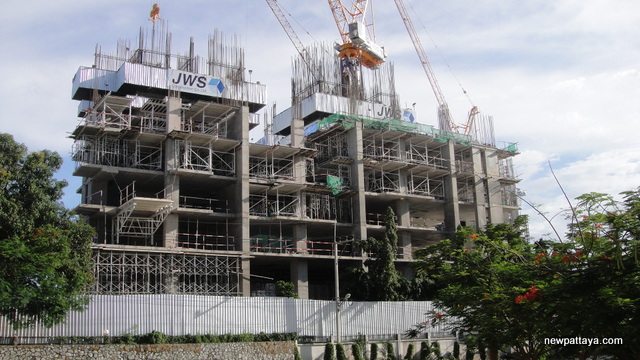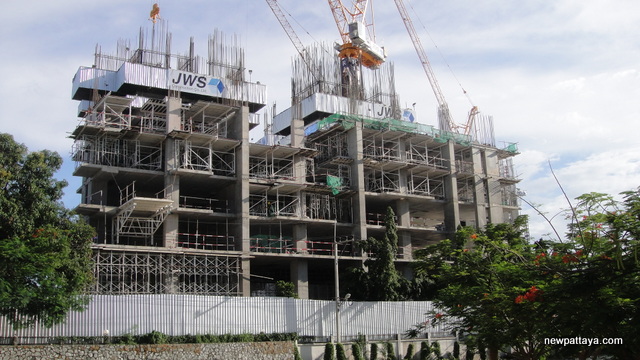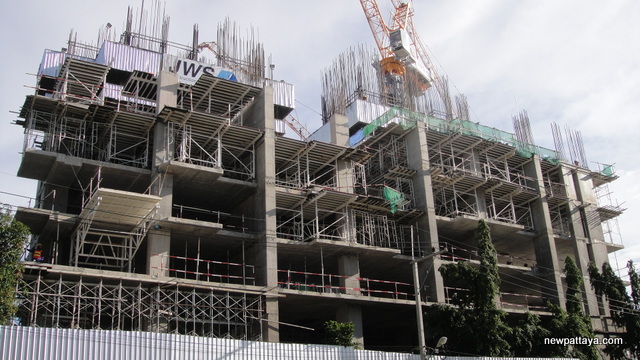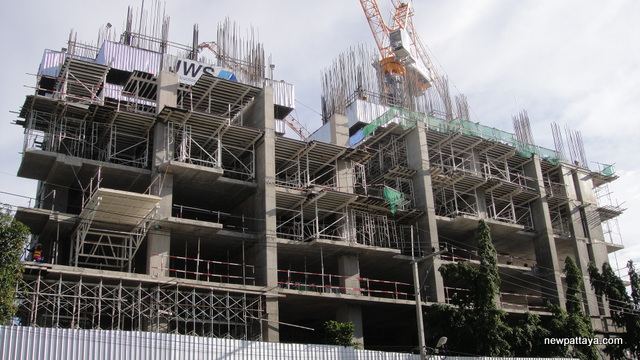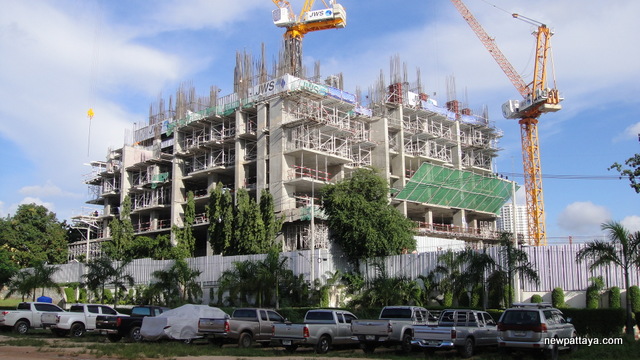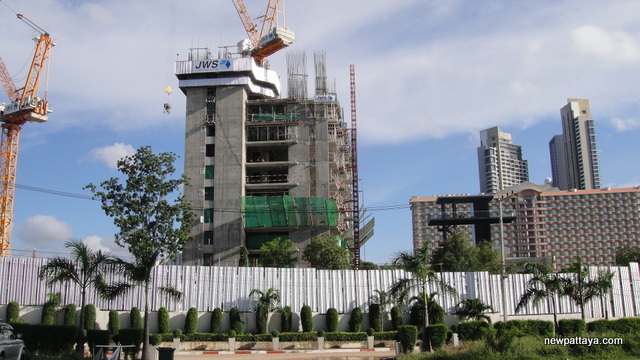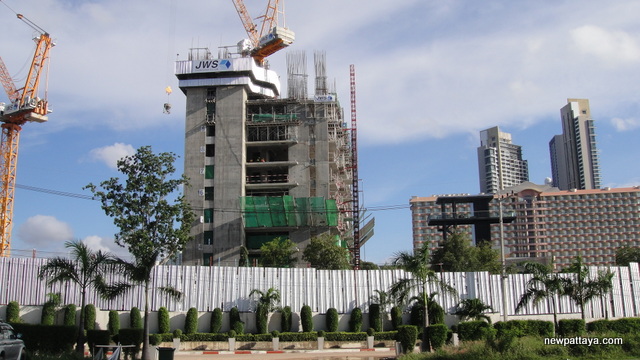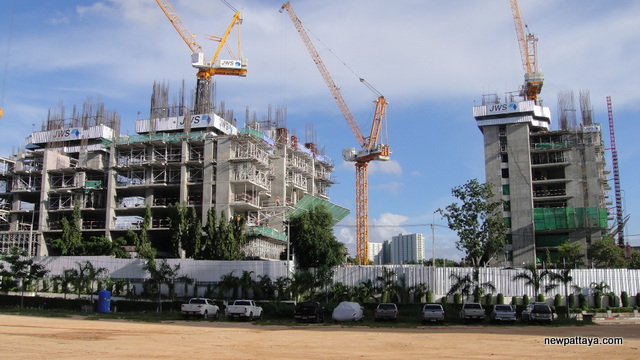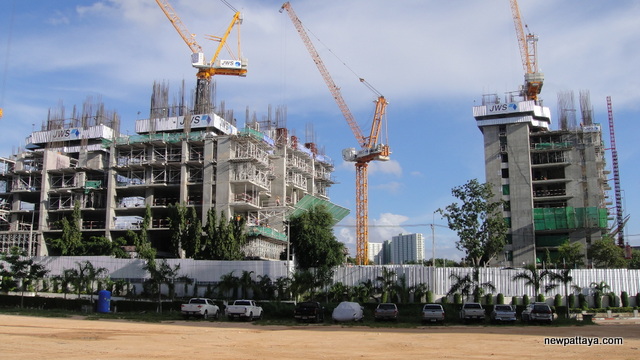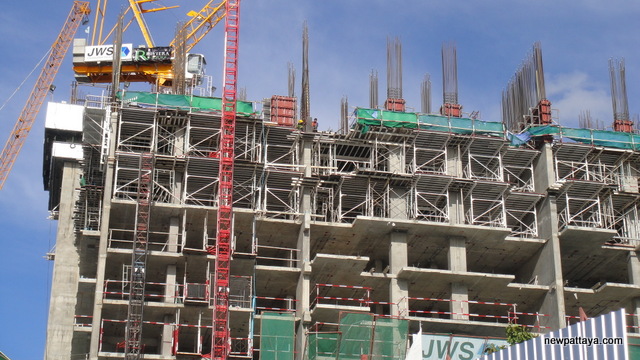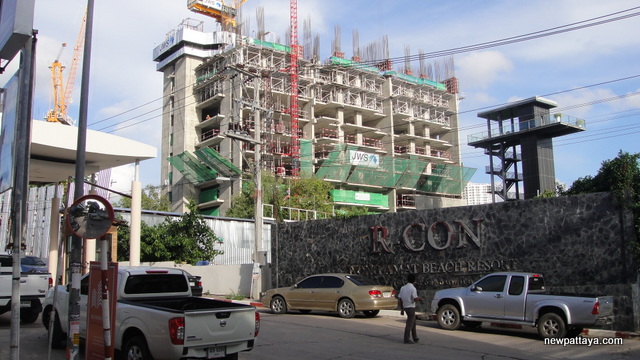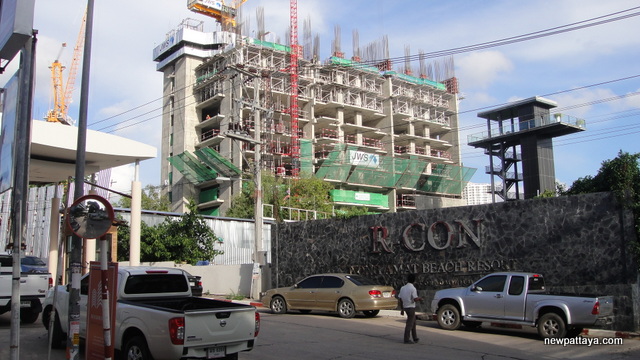 The pictures were taken 7 December 2015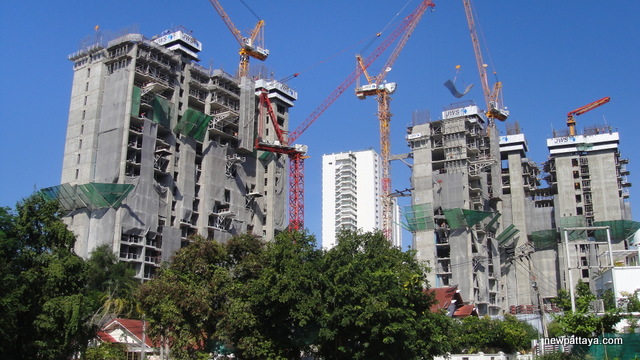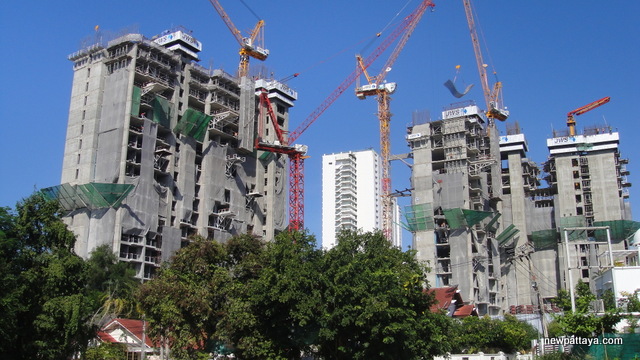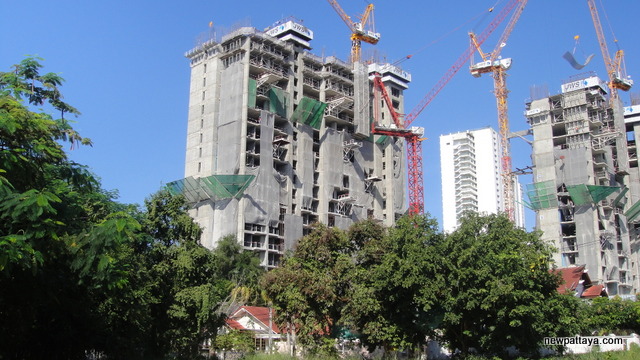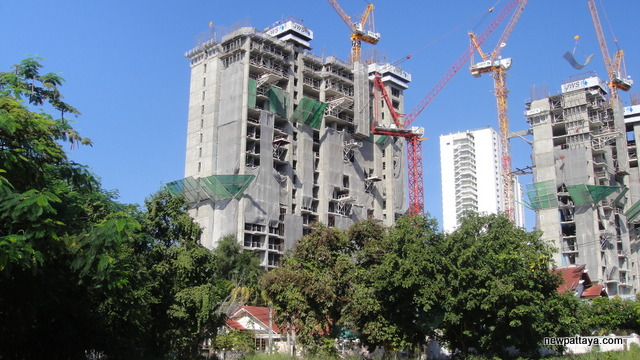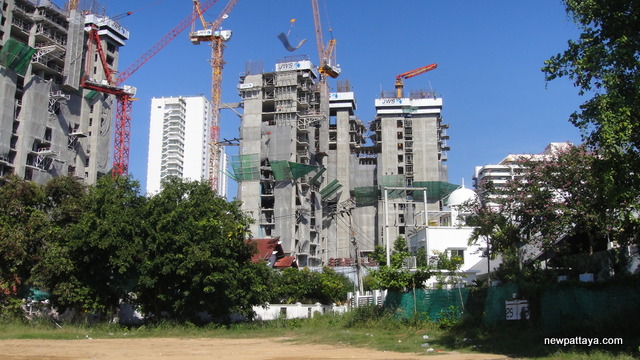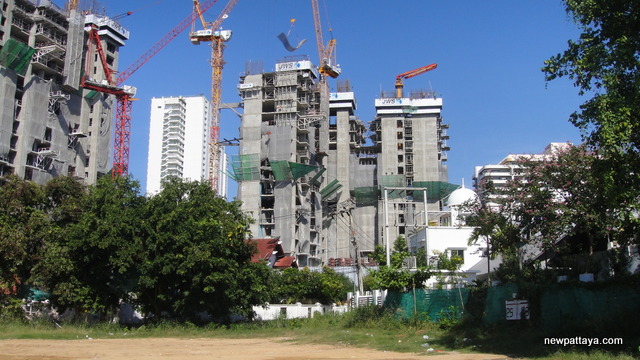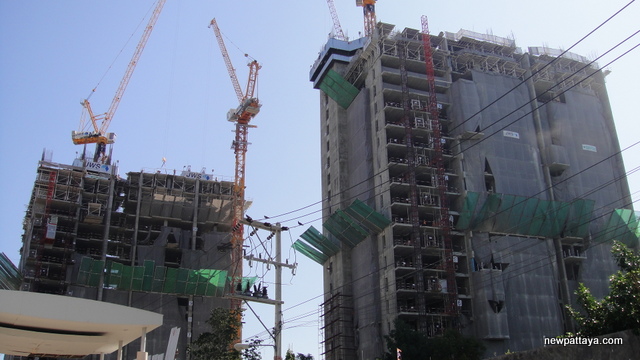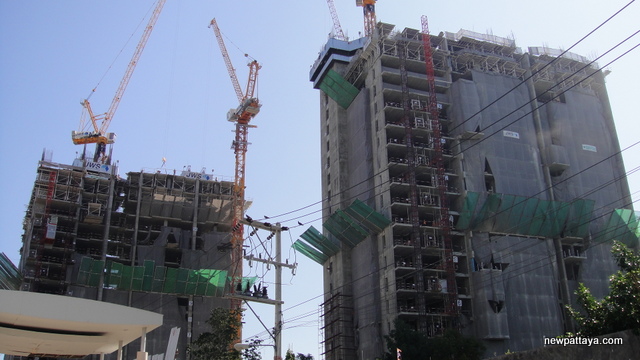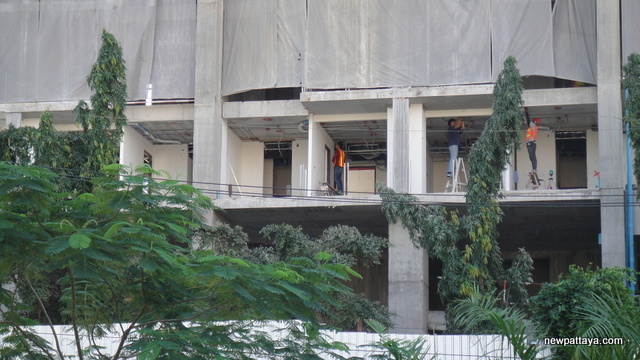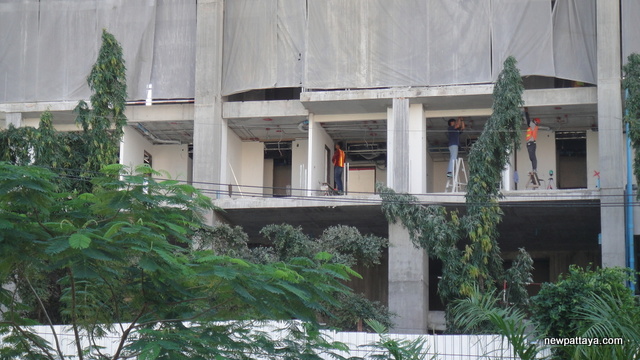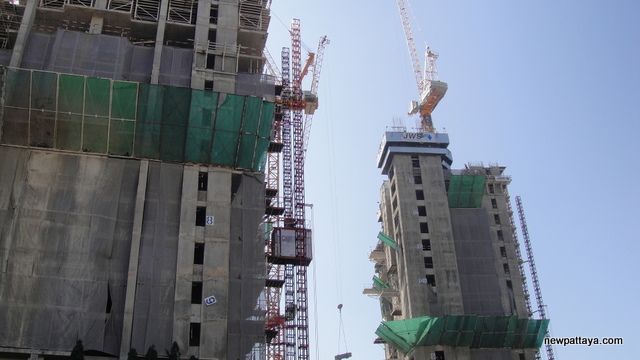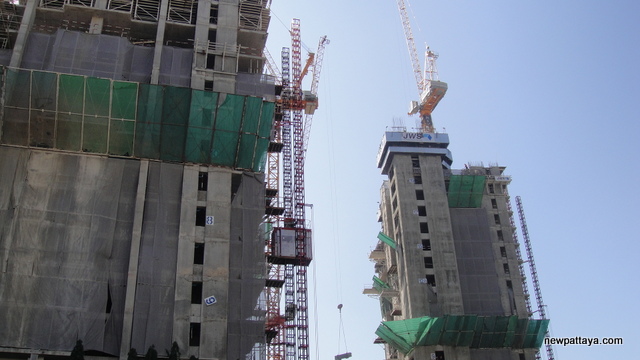 Want more information?