Well, they have changed the name to Ramanya Resort. So Ramanya Resort, NOT Paradise Resort anymore. This article below was posted on 21 June 2012 and I noticed the new name on 8 September 2012.
Once again we are the first in Pattaya to report about a new construction and development project in Pattaya. Good for us, but a bit sad that I do not have any competitors at all. And a bit strange as Pattaya covers a relatively small area. I guess that makes newpattaya.com the the best website if you are interested in news about the rapid changes that are taking place in Pattaya right now. A project called Ramanya Resort with 210 rooms is being built in Pattaya right now – they started construction October 2011 and it looks like they will be able to complete the project around December 2012. It is a 7-storey building located next to Motorway Nr 7 in the same area as Eastiny Resort & Spa and CC Condominium. I will show the exact location on the map below.
Pattaya is growing and it is growing much faster than most people realise. Many people living here are not even aware of these changes that are taking place. I will translate the information written in Thai in the picture below. It says: Project Paradise Resort Nongprue, the owner of the project is Paradise Nongprue Co., Ltd. The construction company is Rittirong Building Co., Ltd. No point in checking on Google, they are not there.
A funny thing happened on 15 september 2012. I was just standing there next to the construction site and looking at the busy workers, I was not on a mission, just enjoying myself very much. A well dressed man approached me and my daughter and at the same time he was waving at me. I was not sure whether he was waving at me or at somebody in the food shop behing me, so I turned my head around to see if there was somebody else. No, he was not looking for anybody else. This very friendly and very curious person turned out to be the hotel manager. I have been to hundreds of construction sites and never has someone in charge talked to me, the bosses always look so serious and busy. I was pleasantly surprised when the manager took some time to talk to me so I asked him why he was talking to me. "Oh, I talk to everybody", he told me.
Aha, the manager is a people person, I told myself, a person who is outgoing and friendly and knows what others like. They are not afraid to venture out and meet new people or join in conversations. I guess this is the kind of qualifications that a good hotel manager must possess. No, I did not tell him about my website, I was afraid it might scare him away. I enjoyed the conversation and wish the manager good luck. He said the hotel will open in October 2012.
The pictures below are dated 20 June 2012.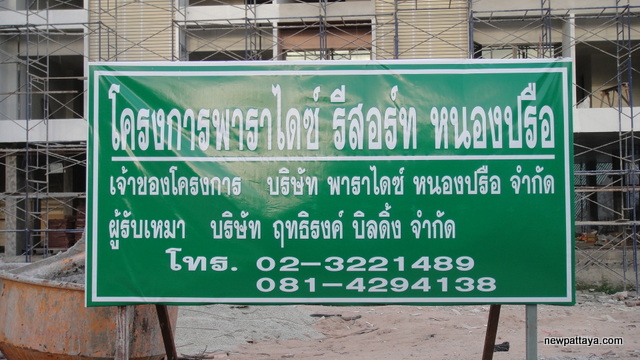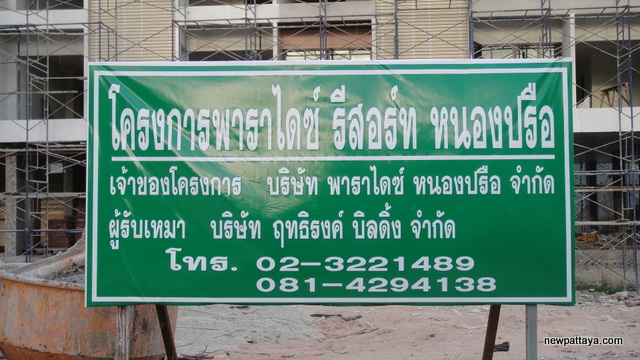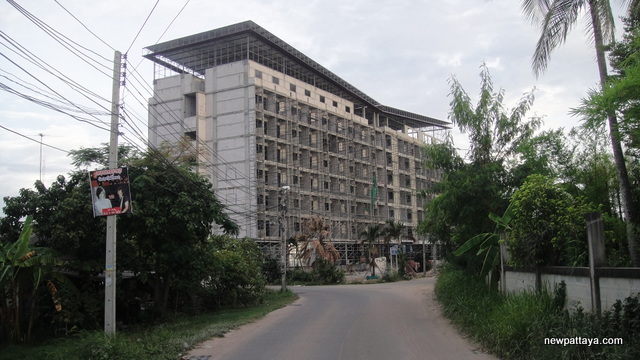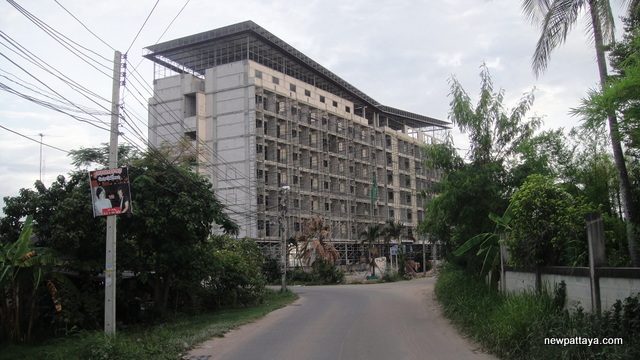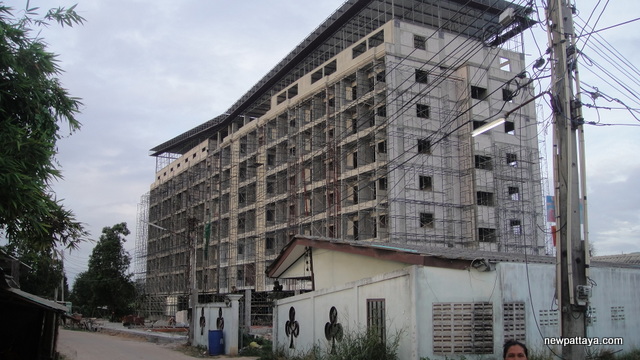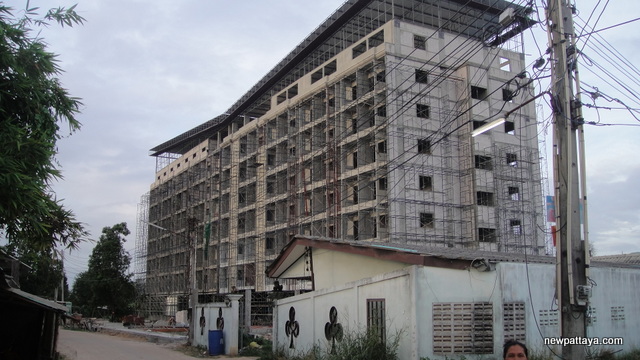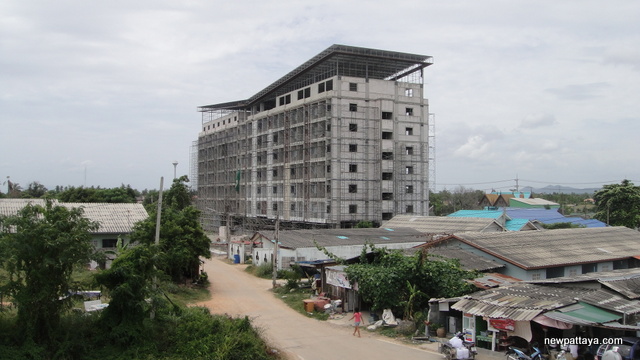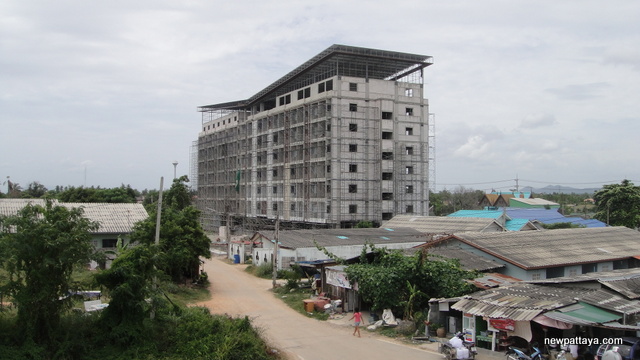 The two pictures below are dated 8 September 2012. They have renamed the project, it is now called Ramanya Resort.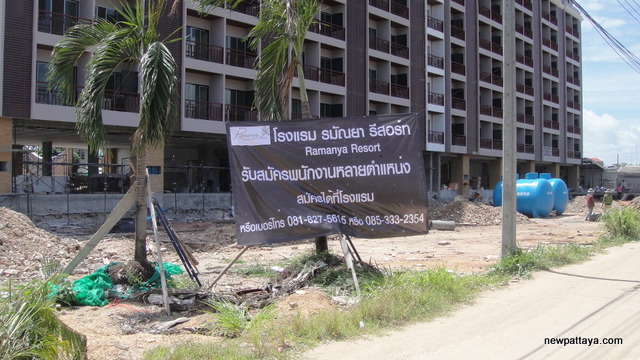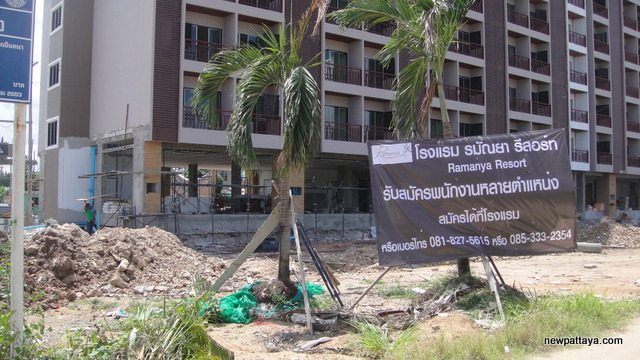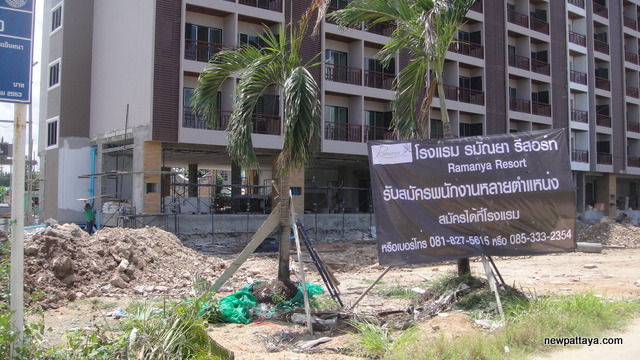 Below you will find a picture dated 23 September 2012.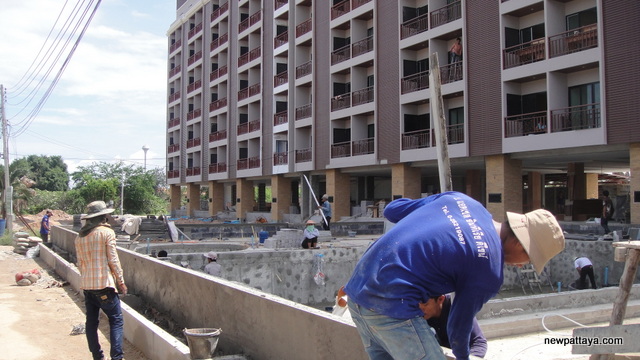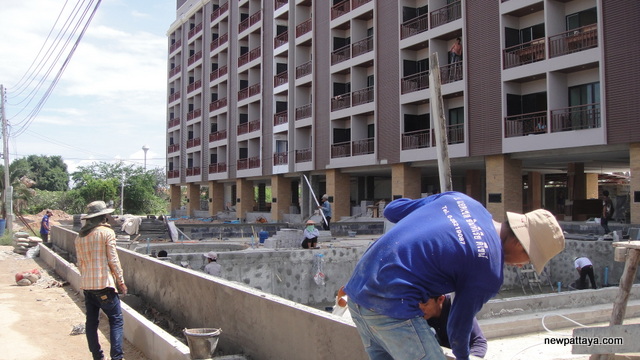 Below is a picture dated 2 November 2012.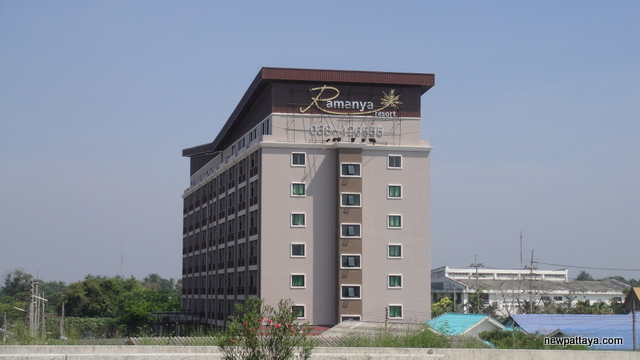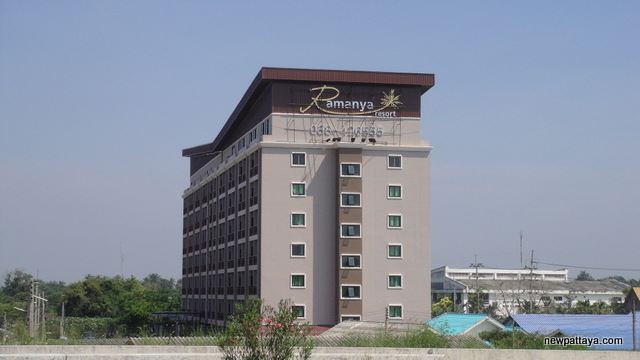 Below you will find a picture dated saturday 3 November 2012. There was hectic activity this morning as if they were facing some kind of deadline. A lot of people wearing office clothes could be seen at the site. Nonetheless there is still work for at least another month on this project.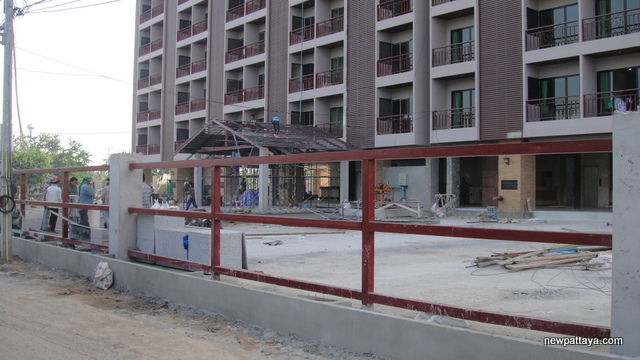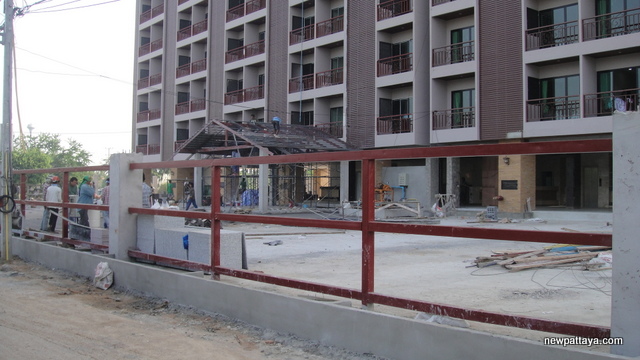 Well well, it appears Mr Perfect himself was wrong for once. Well, only partially wrong, the first guests arrived last night, monday 5 November at 10 o'clock in the evening. 90 people travelling in a tour group were occupying a total of 60 rooms. At least that explains the hectic activity I have observed lately, they knew some guests were coming, I did not. There still is a lot of work that needs to be done before we can declare the resort fully functional.
High season is here already and Ramanya Resort is probably mainly a tour group resort because of the location. But thai people from Bangkok travelling by car will also be able to enjoy this resort. It takes just 5 minutes from Sukhumvit Road to get here by car. The picture below is dated 6 November 2012.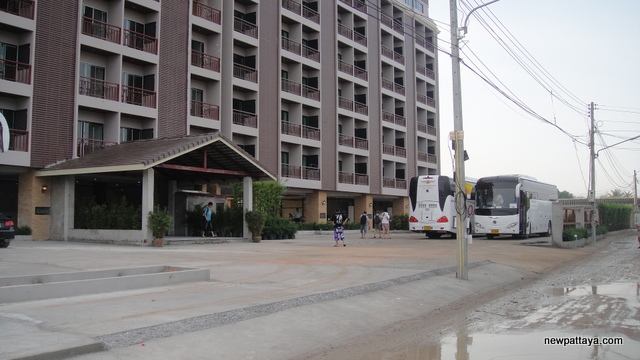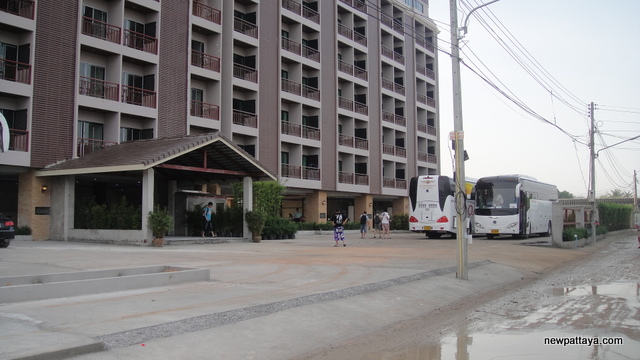 A picture dated 12 november 2012. It is starting to look nice. I did not expect they would spend that much money on design and decoration.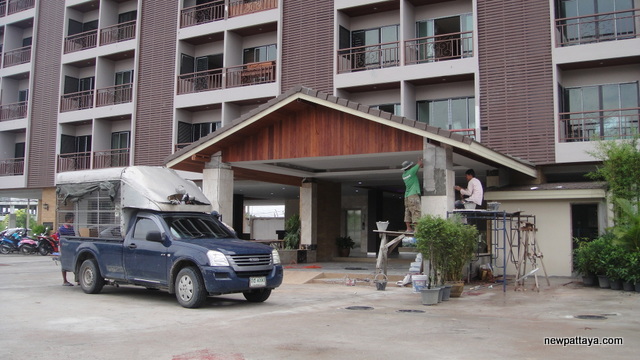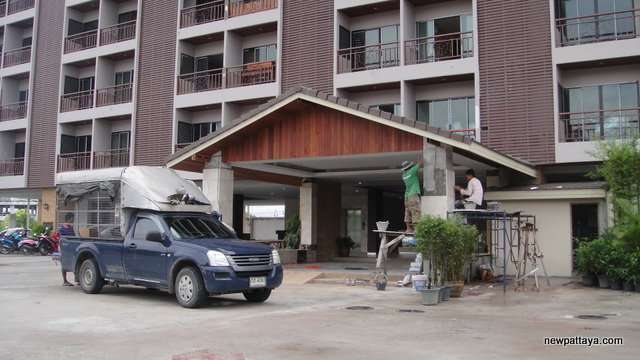 A picture dated 3 December 2012.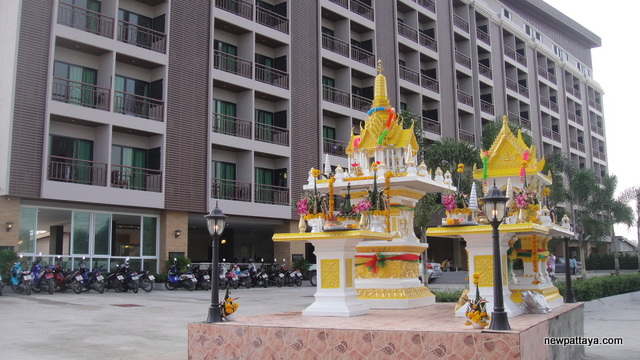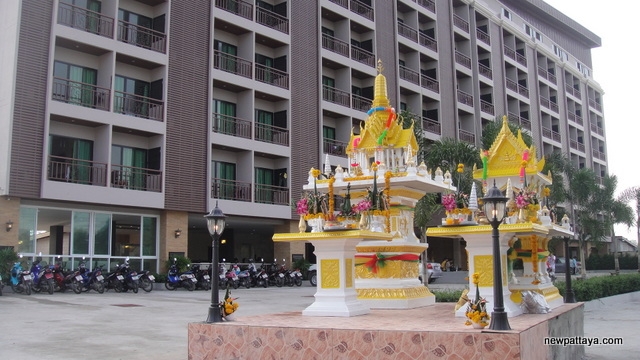 Want more information?