Pine Shores Jomtien Beach condominium only has 12 units. Unbelievable, after all this is a 7-storey building. The building is located on the beach, meaning no road between the building and the beach. It is situated right next to Pinnacle Grand Jomtien Resort & Spa on one side and further down the beach you will find The View Beach Bar & Restaurant. The units are spacious, there are one – two-bedroom units ranging in size from 62 sqm – 116 sqm. Prices started from 67.000 Baht per square meter or 4.1 MB for the smallest units. A very nice project, good quiet location on the beach, spacious units – what more can one ask for?
The project was completed June 2005.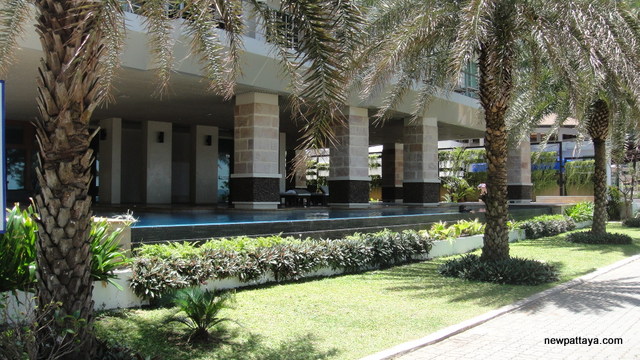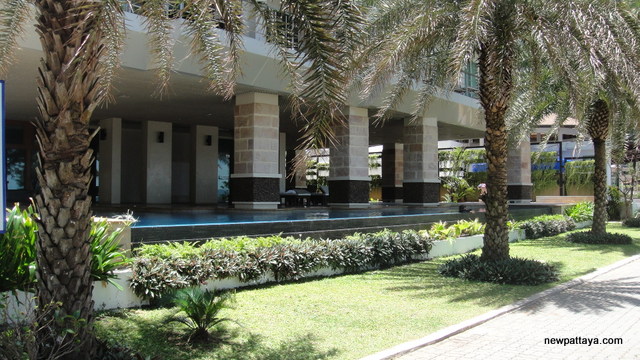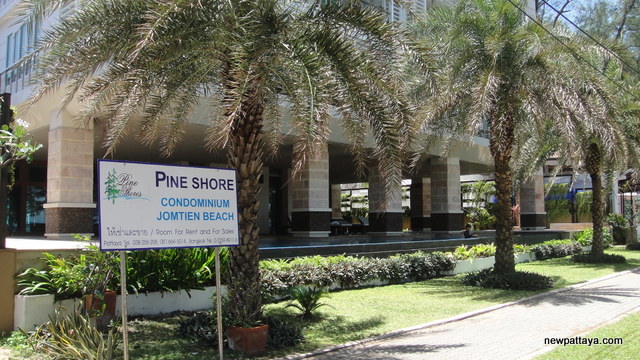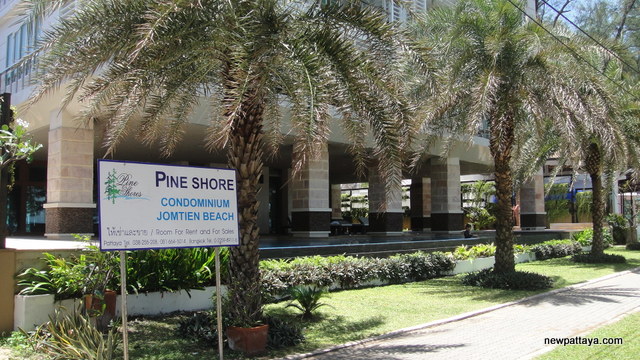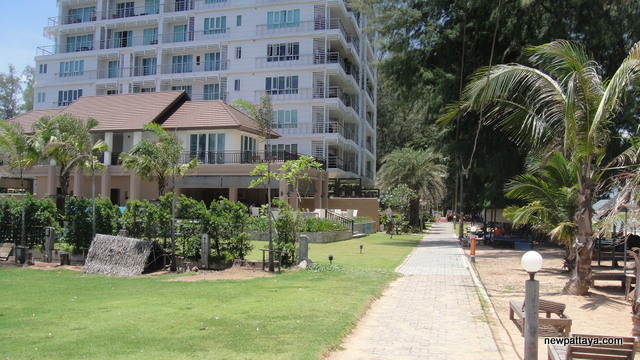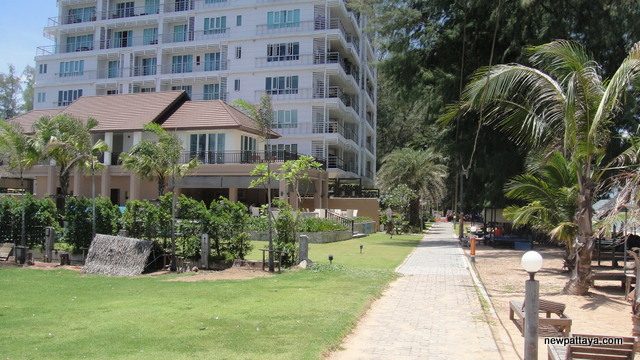 A picture dated 8 December 2012.