Park Royal 1 is a Heights Holdings development located on Pratumnak Hill Soi 1. The architect is of course Pattaya's own star architect Mario Kleff, I say 'of course' because this is a unique building that only Mario Kleff could have designed. Notice the modern concrete surfaces, Mario Kleff has used this technique also on Park Royal 3 and Club Royal in Wong Amat. Having Mario Kleff as the architect can only be considered an advantage – you will get a unique design and a high quality product. Newpattaya.com recommend all Heights Holdings projects where Mario Kleff is the architect and we are proud he has chosen Pattaya as the city of residence.
Park Royal 1 is an 8-storey condominium that was completed in December 2009. There are 6 furnished studios per floor including European standard kitchens and bathrooms.
I believe there are 36 units all of which are studios, price starting from 1.49 MB. The units vary in size from 32 – 42 sqm. A 32 sqm studio can be bought for around 1.8 MB.
Some of the neighbouring developments are Park Royal 2, Pattaya Heights and Unixx. Also Hyde Park Residence 1 & 2 is located in the neighbourhood. The first picture below is dated 31 May 2012.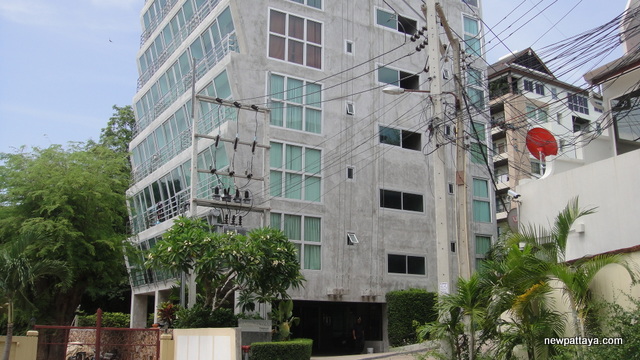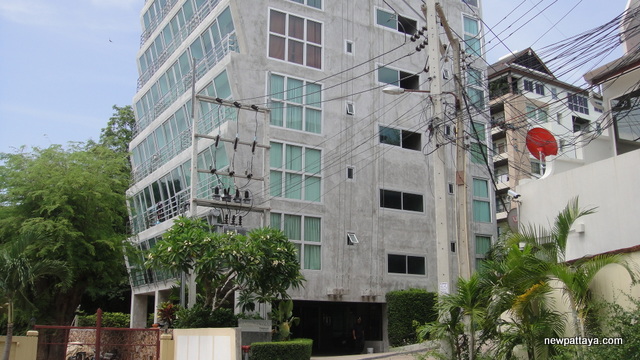 The picture below is dated 23 August 2012