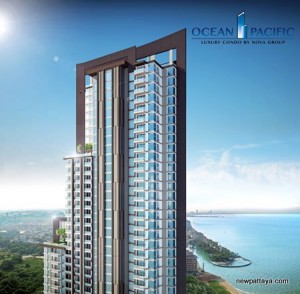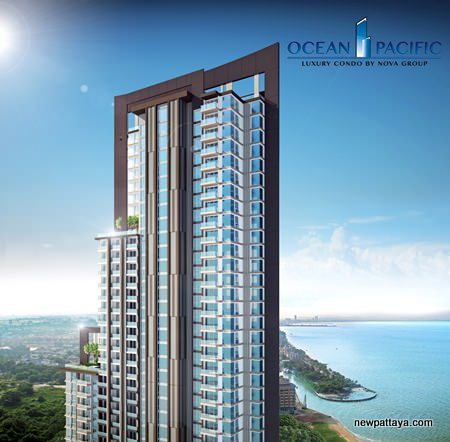 Ocean Pacific Condominium Pattaya tower is a new 40-storey residential tower by Nova Group.
Nova Group has cancelled phase 2 of Nam Talay in Na Jomtien, even after the project was launched. Nam Talay phase 2 will be replaced by Ocean Pacific Condominium that comprises 388 units.
The facilities include the usual infinity edge swimming pool on the 21st floor in addition to the huge ground floor swimming pool.
Prices start at 1.7 MB for the studio with a size of 28 sqm.
There is a large selection of room sizes to choose from, the one-bedroom units range is size from 36 – 42 sqm, two-bedroom units range in size from 62 – 66 sqm and even larger three-bedroom units are also available.
I would say the prices are more than reasonable, a one-bedroom unit with a size of 36.50 sqm at around 2.4 MB is what I call value for money. Prices per square metre are ranging from 60.000 baht – 90.000 baht depending on the floor.
As far as I know the prices for thais and foreigners are exactly the same, only the payment terms differ, thais pay 70% on completion while foreigners pay 40% on completion.
The distance to the beach is 200 metres but there is no access to the beach because it is blocked on all sides by private property, to the north by La Royale, to the west by Centara Grand Residence and to the south by another housing development.
Personally I would like to compare The Riviera on Wong Amat with Ocean Pacific Condominium in Na Jomtien, however, in order to do that I would need to take a closer look at the showrooms first. I believe these two products are comparable as the developers are targeting the same market segment.
Nova Groups most recent launch was Serenity that was put on the market in July 2012. Now Nova Group is apparently ready to test the market again. During the last year more developers from Bangkok have entered the local market in Pattaya which in term has made the market more complex than it has ever been. Launching a new project is not so simple anymore, now you have to gamble if you want to win.
Let's sum up:
A fairly good location
A good product
Reasonable prices
Nova Group's good reputation
I would personally jump on board to take advantage of the good prices. I would not worry about not having direct access to the beach as most people prefer to use the swimming pools, myself included. I recommend this project.
Published 3 November 2013
On 19 March 2014: Amazing news, 50% SOLD!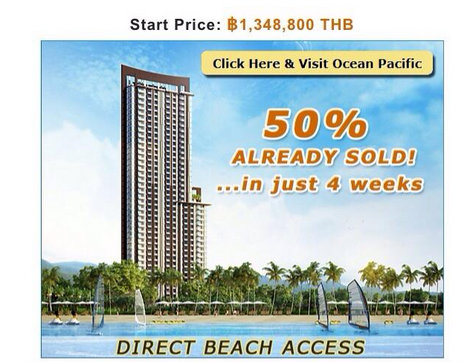 26 April 2014: 154 units out of 388 were reported sold by 17 March 2014, this is 39.7%.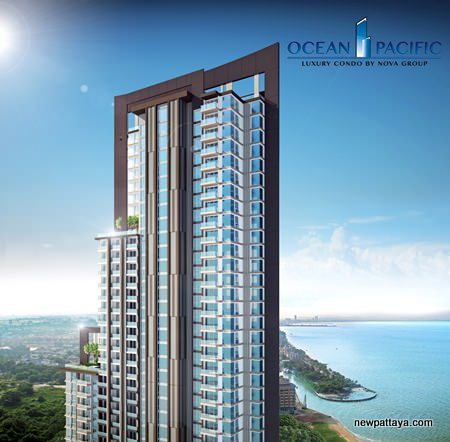 A photo taken 13 November 2013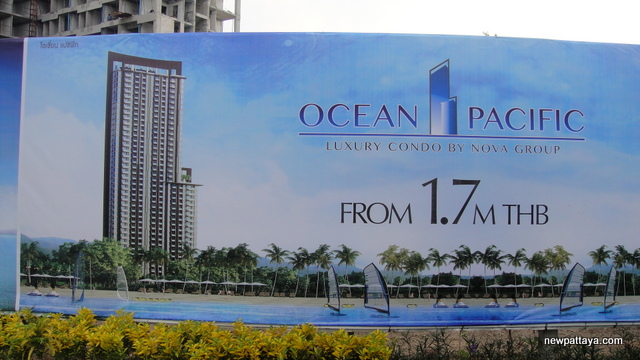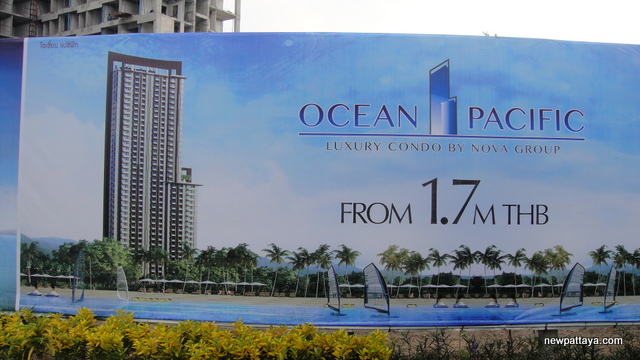 Want more information?