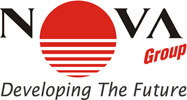 Nova Atrium Condominium Pattaya started construction in December 2005 and was completed 2007. Nova Atrium offers 72 spacious apartments starting from 75 sqm to 116 sqm.
The building is located in the heart of Pattaya City near the famous Jameson's Irish Bar & Pub and Nova Park Hotel and Serviced Apartments in the area also known as Nova Village or Nova Street – Nova Group have changed the area dramatically with its many completed projects in the recent years. In this area you will also find Amari Nova Suites Pattaya and Centara Nova Hotel & Spa Pattaya and Nova Gold Hotel.
Prices for this condominium started from only 30.000 Baht per sqm, which you cannot get nowadays (2012), nowadays 60.000 Baht per sqm is common and 100.000 Baht per sqm if we are talking beach side condos. Only 7 years ago the prices were much more reasonable. Plus the fact that the Thai Baht in the meantime has strengthened about 30% towards most currencies, that makes todays prices even more horrible.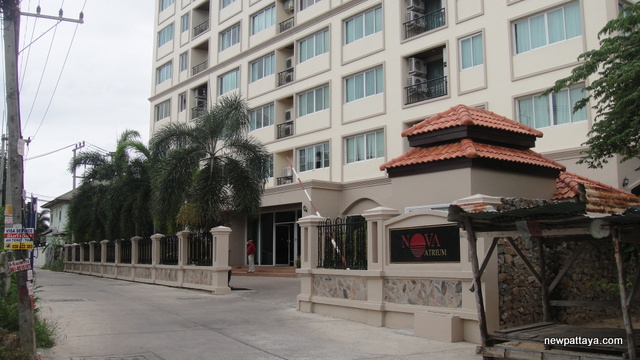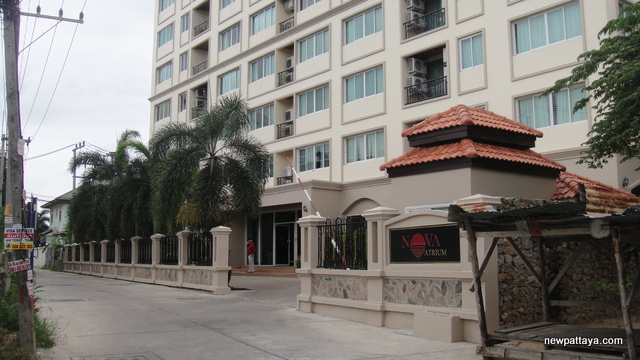 In the picture below you can see Nova Atrium to the left and Nova Park Serviced Apartments to the right. Also please notice that Pattaya still has a lot of undeveloped land.