Mövenpick Spinnaker Residences. 37 storeys high. The first time I heard about the project was in 2007. I was here on the 3rd of May 2012 when these pictures were taken, and all I can say is that they are working on the project. On 3 May 2012 they had finished the 19th floor and were working on the 20th floor – still some way to go if they plan to build 37 stories. The project itself is very beautiful and the location is perfect. Perfect because the streets of Pattaya are getting more and more congested with traffic. We are in the Na Jomtien area not far from Ocean Portofino. And right next to The Seals, another project that died in 2008. Take a look at the map below for exact location.
There are two towers, Mövenpick Resort & Spa Hotel in the North Tower and Mövenpick Spinnaker Residences in the South Tower. Located right on Sukhumvit Road, Mövenpick White Sand Beach Resort has immediate access to the beach. Only 6 km from Pattaya is close enough to enjoy the benefits of major shopping malls, clinics, restaurants and entertainment venues.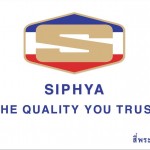 Siphya Construction Co., Ltd.(บริษัทสี่พระยา) is the main building contractor, they provide comprehensive construction services. Some examples of the company's other clients are: Central Bang Na, Mahboonkrong (MBK), Maneeya Tower, The Clover condominium project at Thong Lor, etc. They spell their name Siphya in english but I say the correct way is Si-Phra-Ya.
On 23 October 2012 they had reached the 32 floor and I have to admit that I am very impressed with the progress. Maybe it is time for me to eat my hat….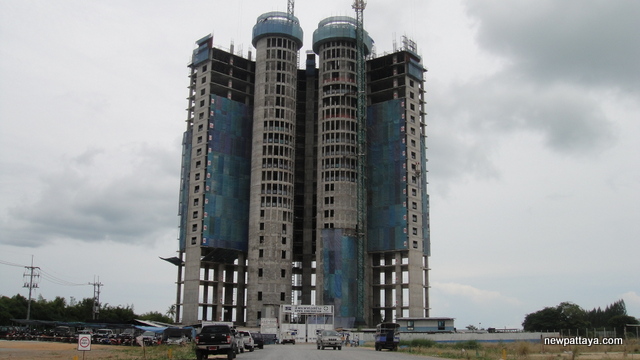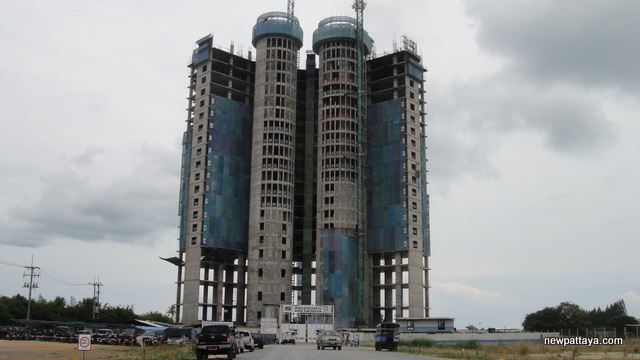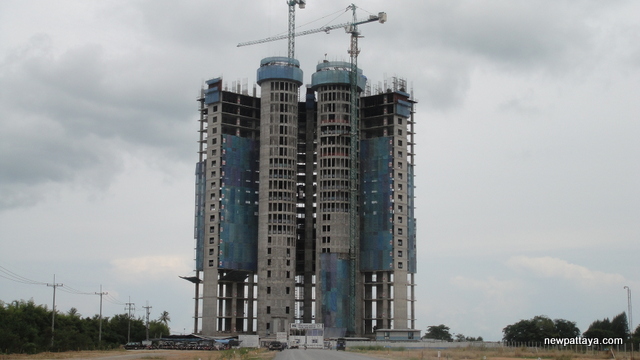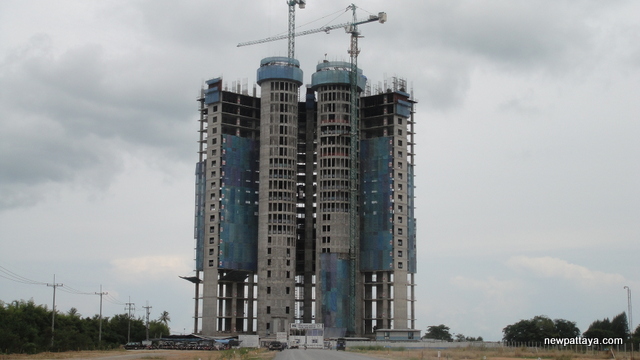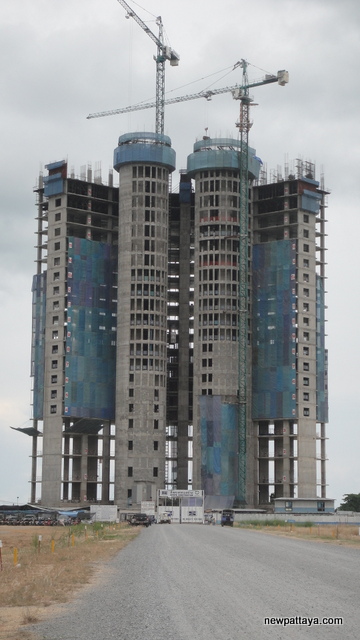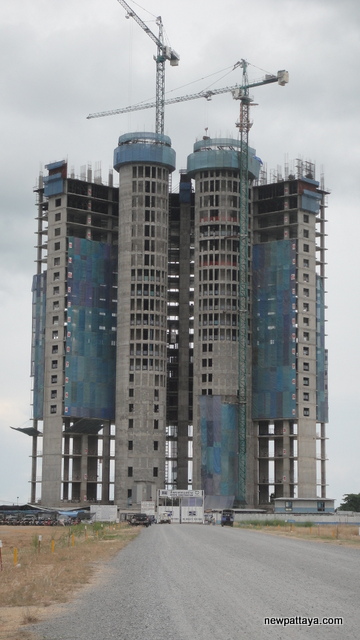 In front of the two towers will be the Mövenpick Pool Villas, a project with a total of 34 units each
on a 230 sqm plot of land. Each Villa is comprised of two sections with a private 1.5 m deep, 4.5 x 9 m swimming pool. The main section has 3 bedrooms and 2 bathrooms. The opposite section houses living room, dining area and modern fully equipped kitchen and restrooms.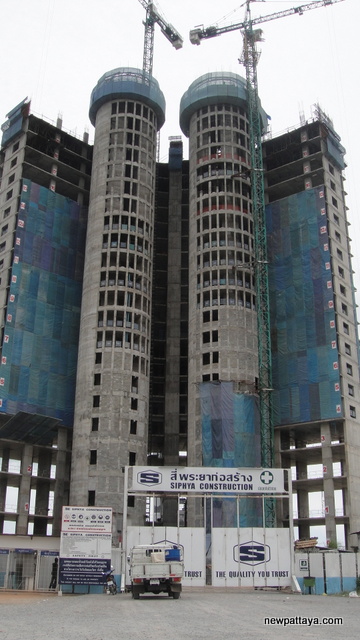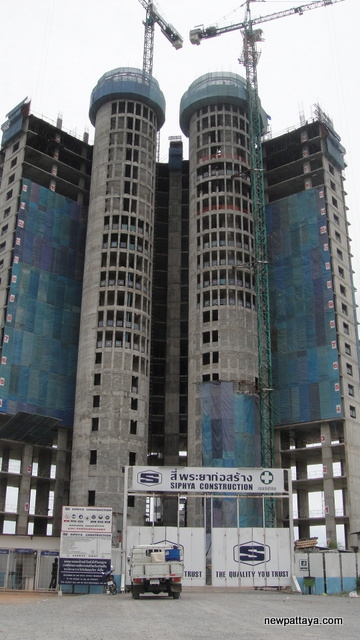 And now a picture dated 26 August 2012.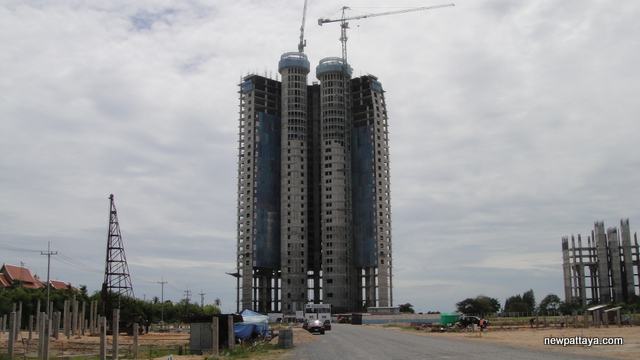 The picture above is dated 26 August 2012. Man, what a nice surprise. Quite unexpectedly they have finished the 28th floor much sooner than I expected. That is a very good sign indeed – we are very happy now. I wish this project good luck.
Below you will find some pictures dated 23 October 2012. They have reached the 32nd floor and done a great job. I surely did not expect them to work that fast.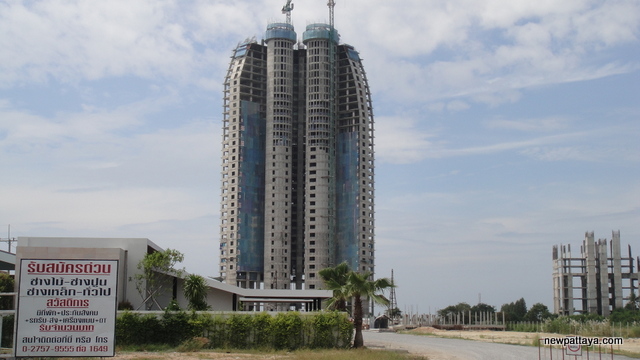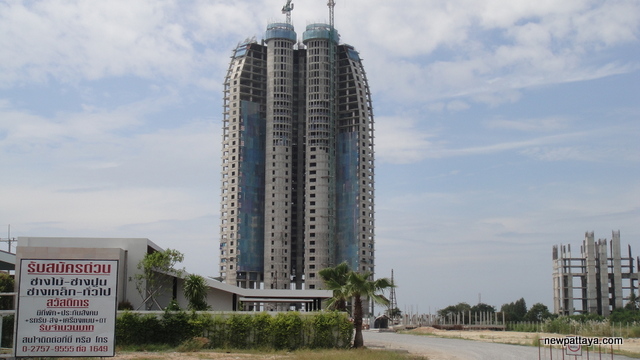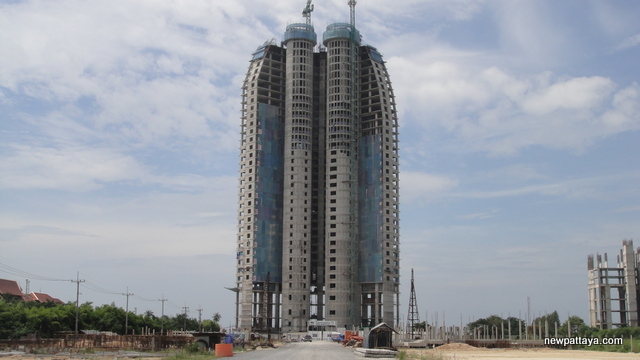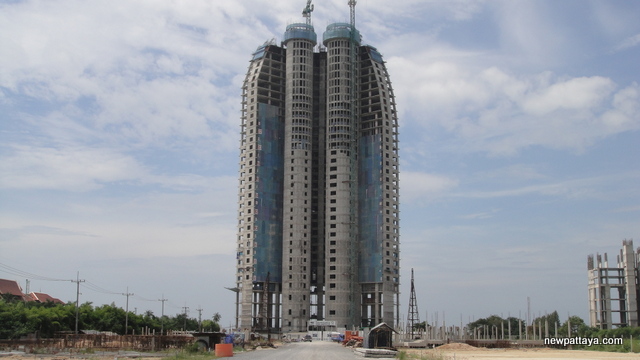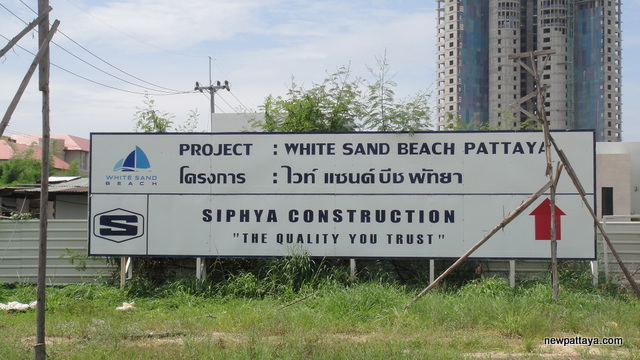 And now some pictures from the beach side: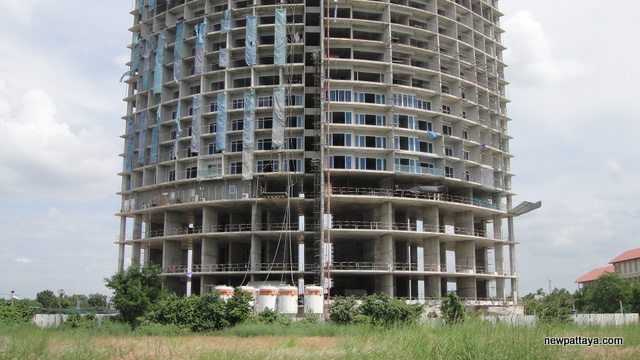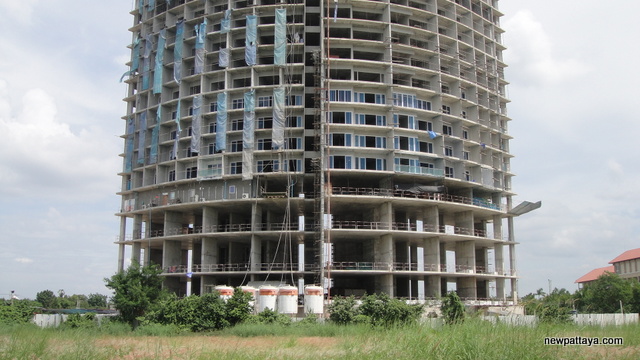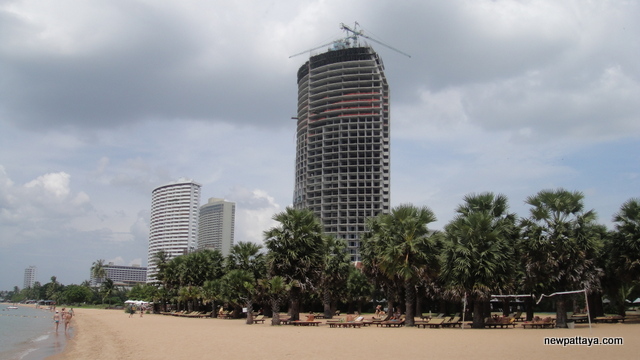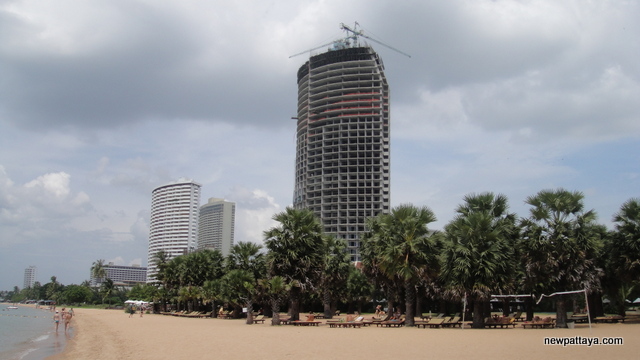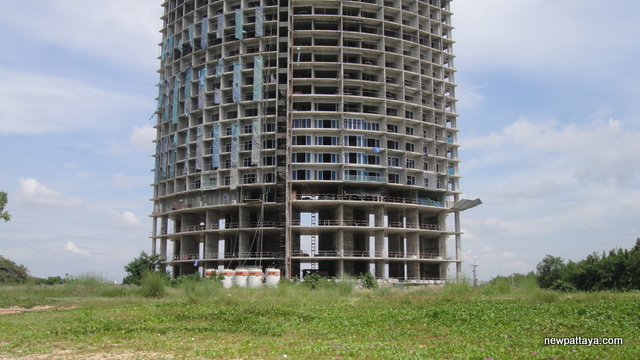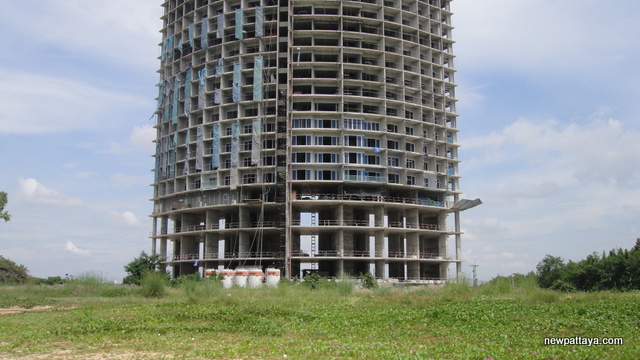 A photo taken 15 June 2013
I am sad to say that Mövenpick Spinnaker Residences gets too little attention from me. I just want to say it is one of my favourite projects. They have started dressing the tower, this will NOT be another painted concrete tower. Thank God for that.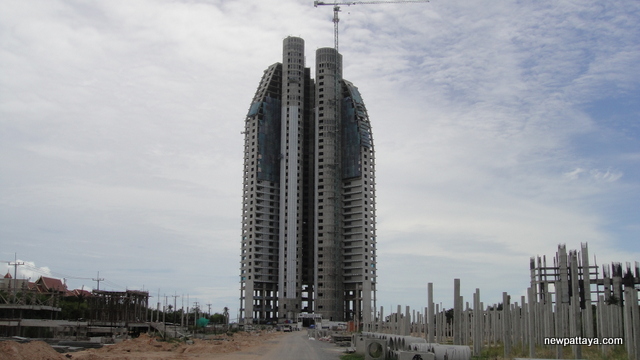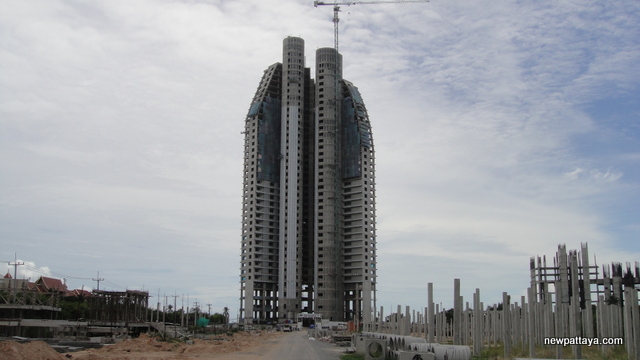 A photo taken 15 July 2013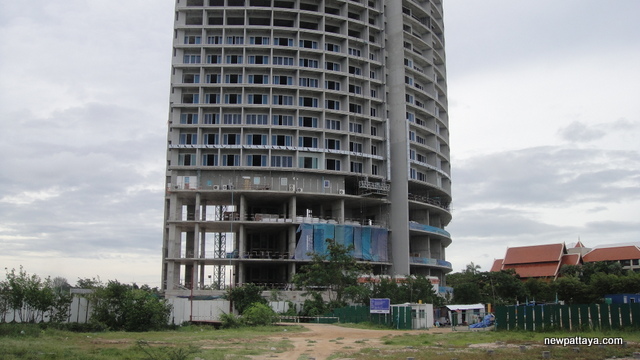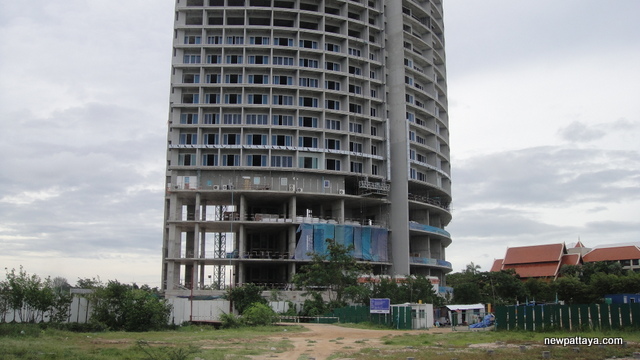 Some photos taken 15 November 2014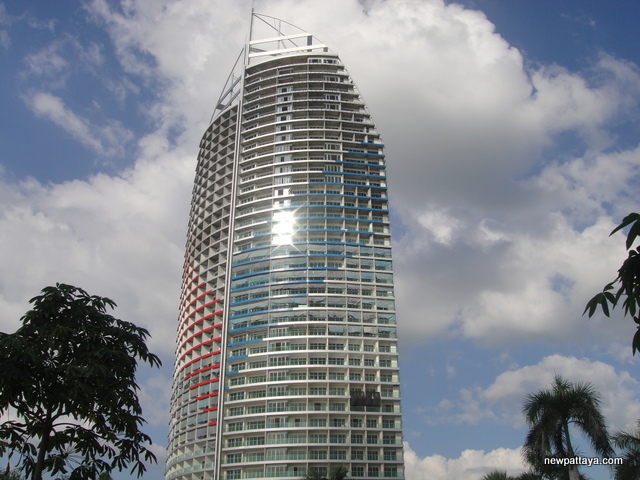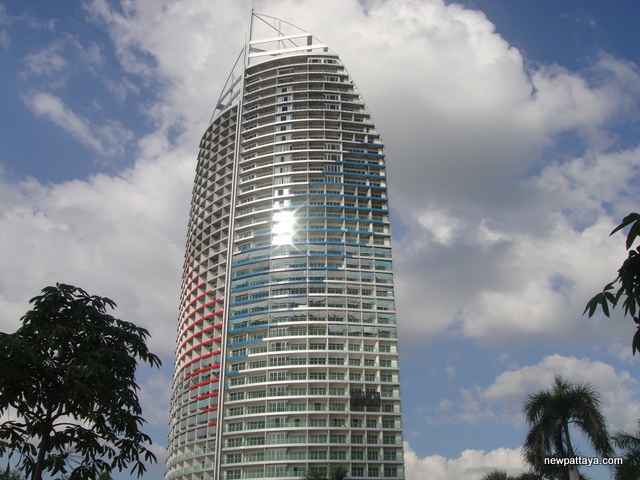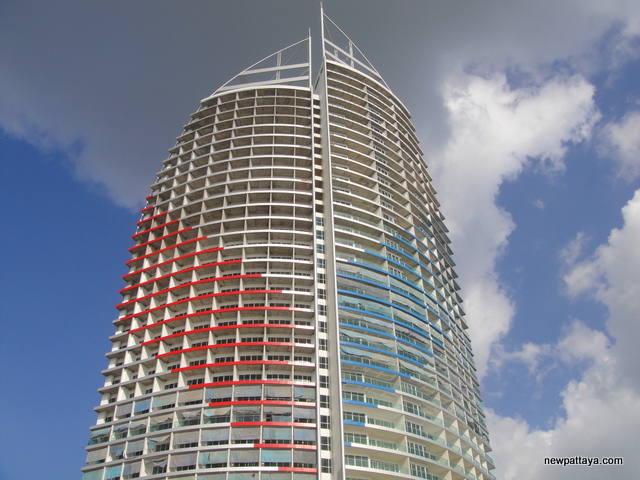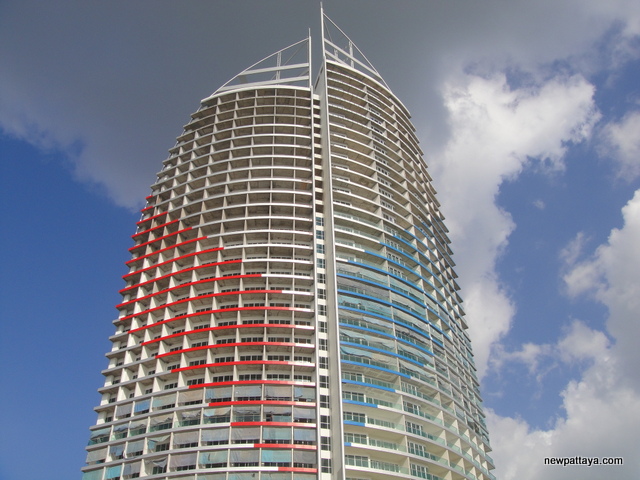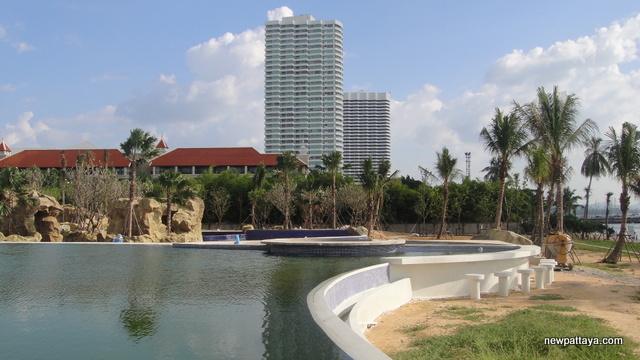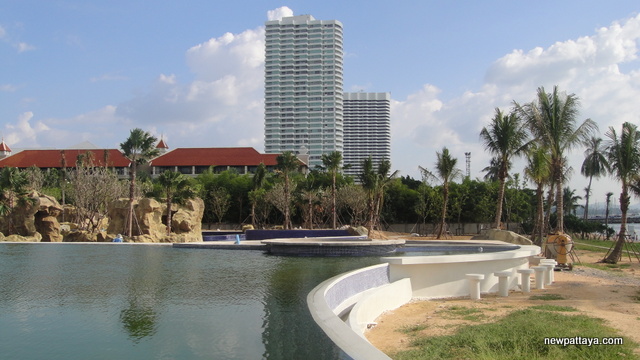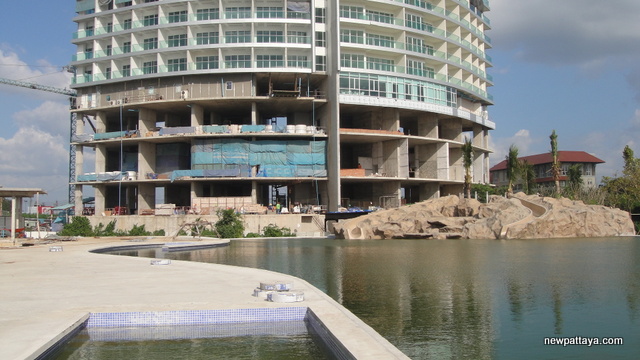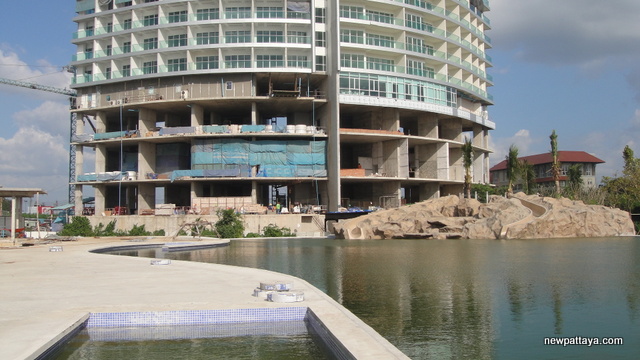 Want more information?