A new Makro Food Service store will have the grand opening on 14 May 2014, located on North Pattaya Road right opposite Pattaya Posh Condominium.
This will be the second Makro outlet in the greater Pattaya area. Good for me, I promise to be a good customer.
CP All, owned by Charoen Pokphand Group, CP Group, controlled by billionaire Dhanin Chearavanont, recently bought Siam Makro. Earlier he sold Siam Makro, a warehouse chain he founded and now the company once again belongs to him.
14 May 2014:
We have just been at the Grand Opening of Makro Food Service in North Pattaya. A lot of customers, very friendly and smiling staff, free samples of food. The steak was great, the omelet and the sausages were also greatly appreciated.
Visit Makro and join the party. They are doing it all just the way they are supposed to.
People like food, however the store is not as big as the one on Sukhumvit Road. Earlier I have been to the opening of Unicca Pattaya and Chic Republic and it was very quiet on the opening day. Makro Food Service North Pattaya had a lot of customers.
People like food, they need food. They don't need furniture.
Published 27 November
The photo was taken 27 November 2013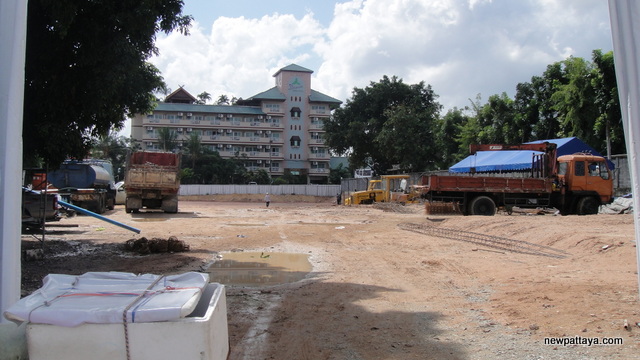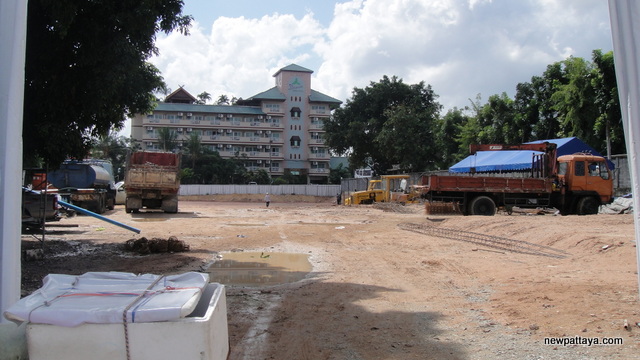 A photo taken 8 April 2014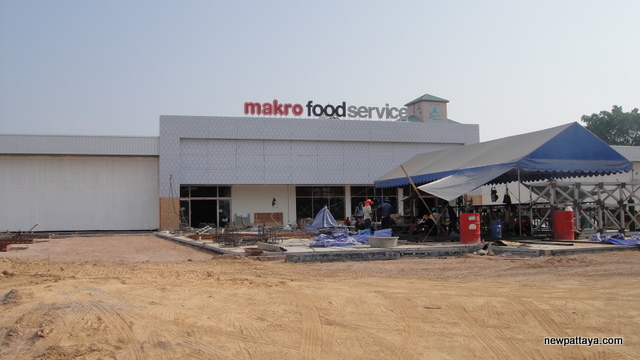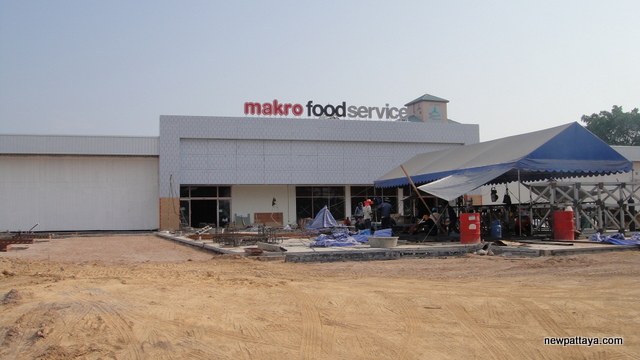 Makro Food Service in North Pattaya will open 14 May 2014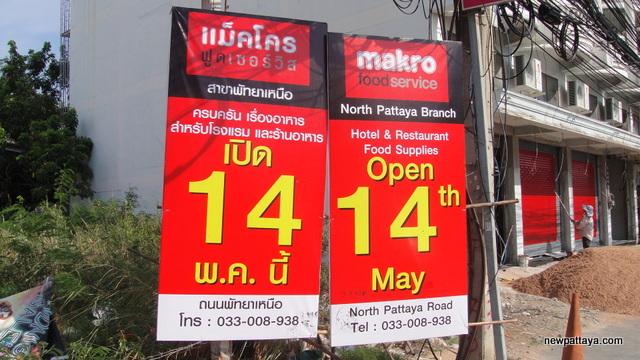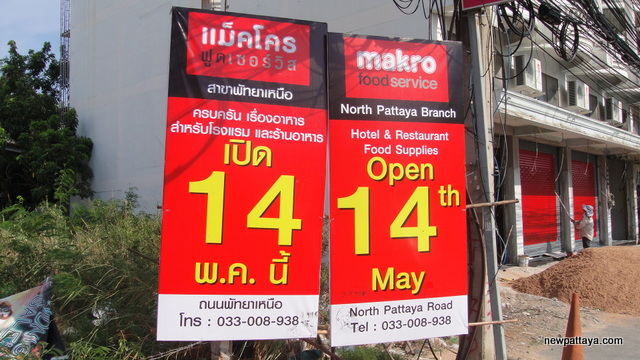 A photo taken 4 May 2014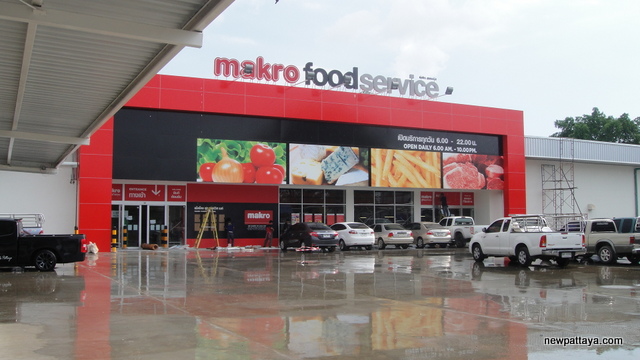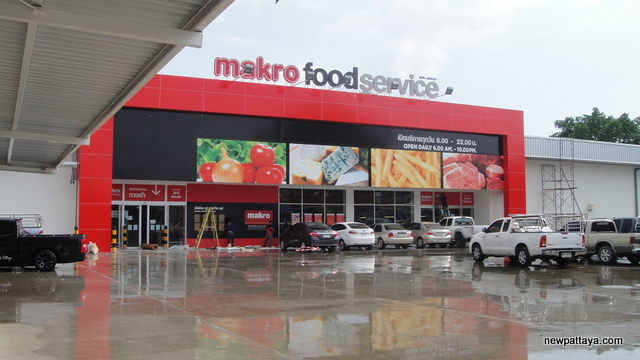 Want more information?