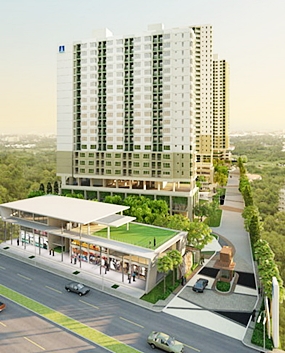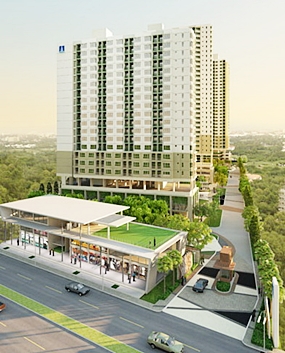 On the 8th of September 2012 (8 กันยายน) you will get a chance to buy a condo at Lumpini Ville in the Naklua – Wong Amat area for 1 Million Baht. Too bad they are writing the offer in the thai language so the foreigners can't read it – lucky for them that I am around. Please hurry, I am writing this on 5 September 2012 and on saturday 8 September 2012 they launch the new phase, buildings B and C (เปิด-เฟส-ใหม่) – the condos at the nice prices will probably be sold quickly.
The Bangkok based L.P.N. Development Group has indeed been very active in Pattaya since the launch of their first project in Pattaya in 2011 – Lumpini Ville is their third project in Pattaya within one year. The first project was Lumpini Condo Town that is almost completed, the second project was Lumpini Park Beach Jomtien under construction and now Lumpini Ville also under construction. Three different projects at three perfect locations, Sukhumvit Road, Jomtien Beach Road and Naklua main road. The bosses at L.P.N. Development do know how to pick the right spots. Good job – bravo, I salute you.
There will be 532 units (in tower A??) in this 830 Million Baht development on the Pattaya-Naklua main road and there will be 1-bedroom units ranging in size from 26 – 39.50 sqm. There will be 3 buildings, building A will be a 20-storey high-rise, buildings B and C will each be 32-stories high.
If evolution has its way the L.P.N. Development Group will definitely conquer a large part of the future developments taking place in Pattaya. They work efficiently, they can finish a project in less than a year and that is very unusual, they do not take part in the pre-launch, soft-launch, launch, re-launch time-wasting circus. Not that much talking, no big advertising budgets – they are simply able to deliver a product that there is a demand for on the market, do it quickly and at reasonable prices. This is the correct strategy for success in the current market, the other developers need to adapt to the changes in order to survive, they can't just keep doing business as usual. But they are stubborn, probably thinking "it worked for me in the past, my way of doing business will work in the future also". But you cannot spend 5 – 7 years on a project if your competitor can finish the job in just 1 year…..
There is a new 'guy' in town ready to shake things up…..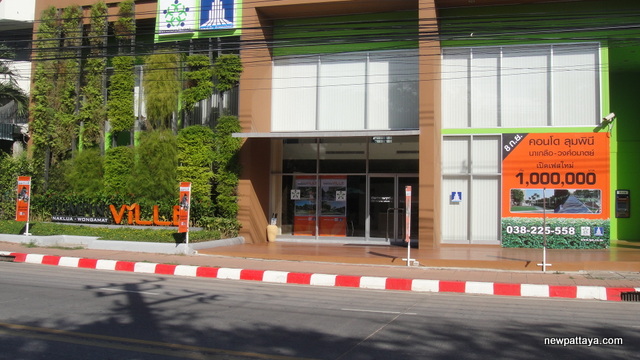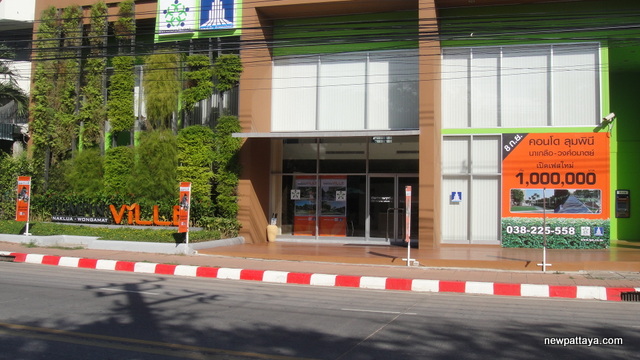 The picture below is dated 8 September 2012. This is the day they launch the two new buildings B and C.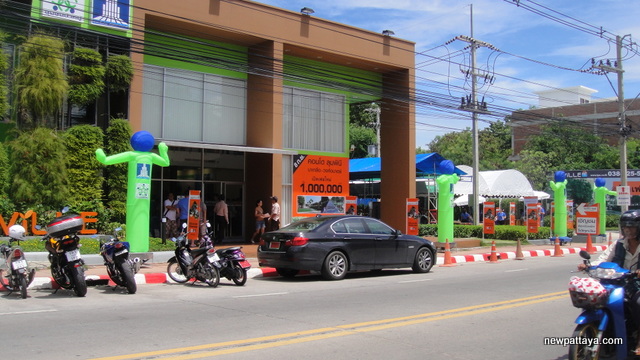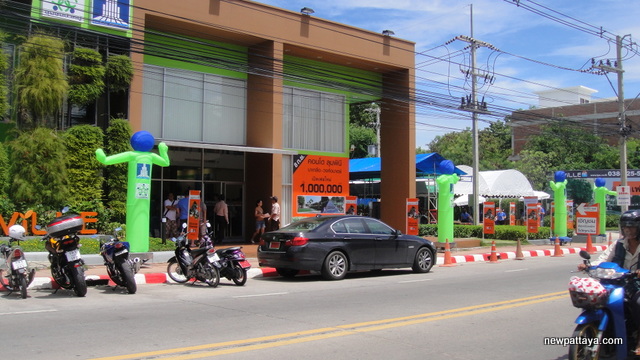 The picture below is dated 25 october 2012. L.P.N. Development Group is probably the fastest working construction company in Pattaya.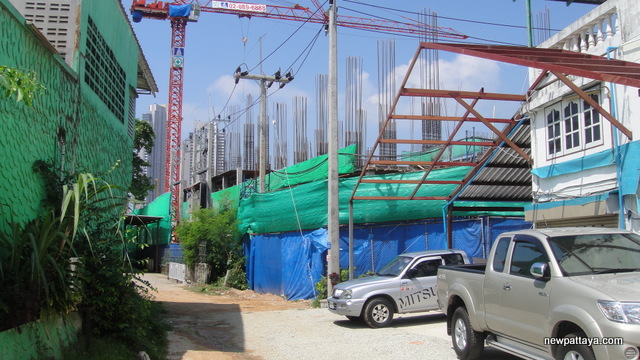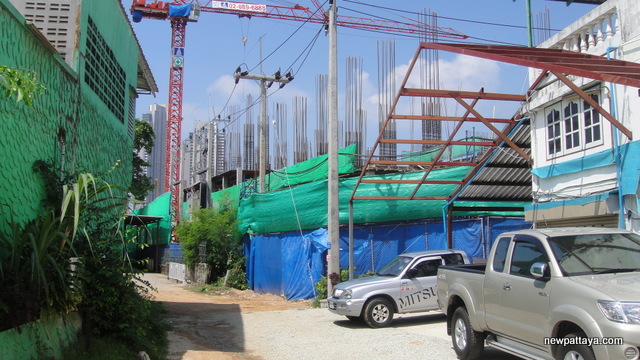 Oh boy, oh boy, oh boy – I refuse to believe it. Just a couple of months ago there was nothing. The pictures were taken 17 december 2012.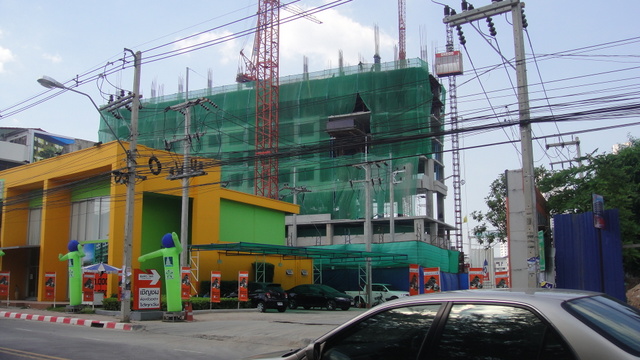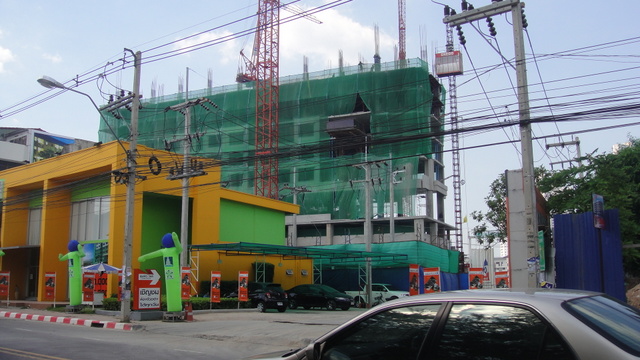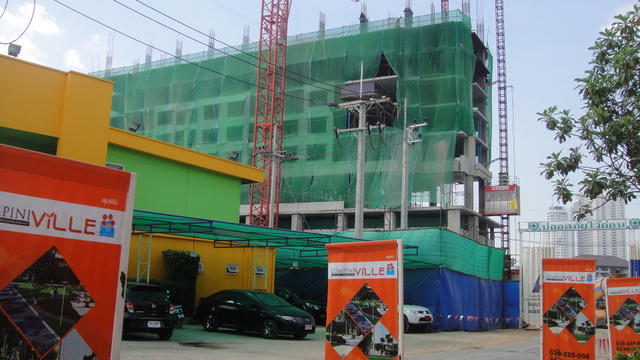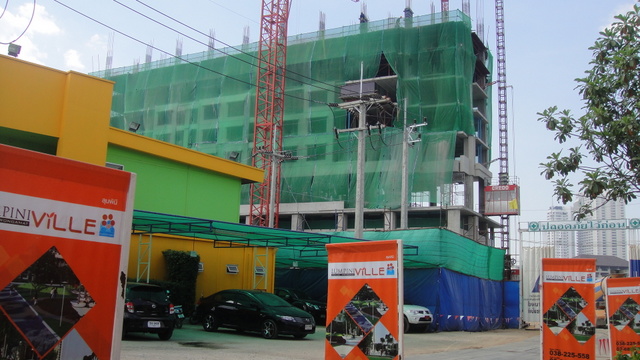 I went to the sales office on 14 january 2013. They offer two types of 26 sqm units from floor 20 to floor 30 in Tower C, the ones facing west cost 1.49 MB, the ones facing north are cheaper, only 1.39 MB. The price for foreigners and thais is the same, at least that is what the sales agent told me. That is very unusual for developments in Pattaya. Other developers can easily charge 300.000 Bath more just because you are a foreigner. Personally I like that, I want customers to be treated equally and I believe it is just a matter of time before that is going to happen. But the developers are making a lot of money that way, 300 units where they make an extra 300.000 Baht per unit adds up to 90 Million Baht. 90 MB is an awful lot of money so of course they will keep doing it for as long as they can. It is ethically and morally wrong but in Thailand it is legal.
If you chose the 1,390,000 Baht unit, payment is as follows:
1) Booking: 10,000 Baht
2) Sign contract: 30,000 Baht (a week later)
3) 50% of the full amount after 3 weeks = 695,000 Baht
4) December 2013 when completed: 655,000 Baht, you must pay by cashiers check only.
A photo taken 1 June 2013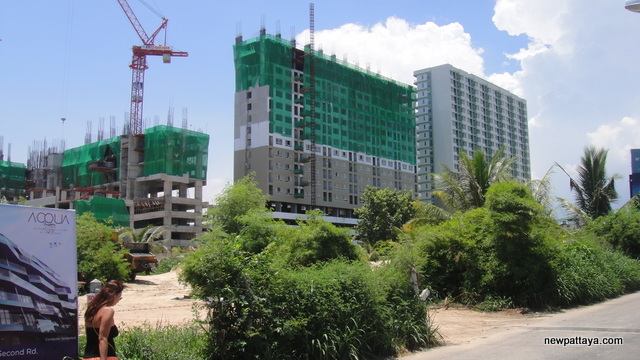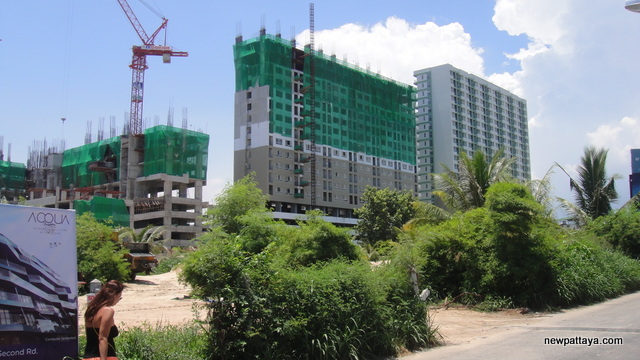 A photo taken 8 June 2013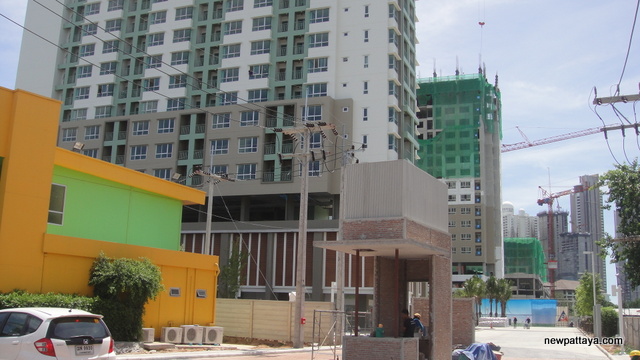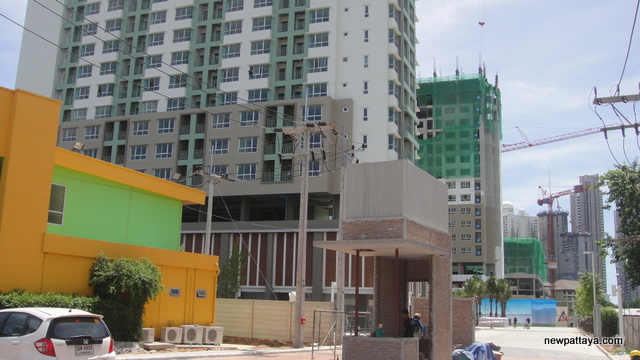 A few photos taken 25 November 2013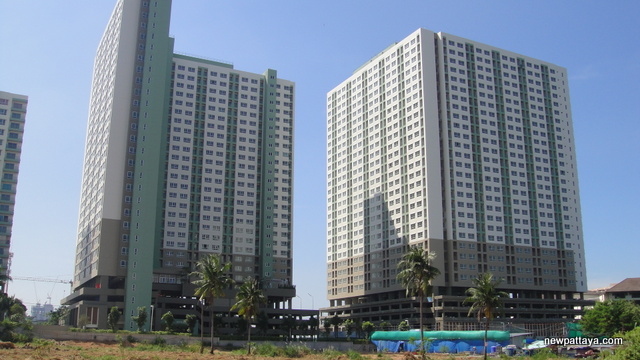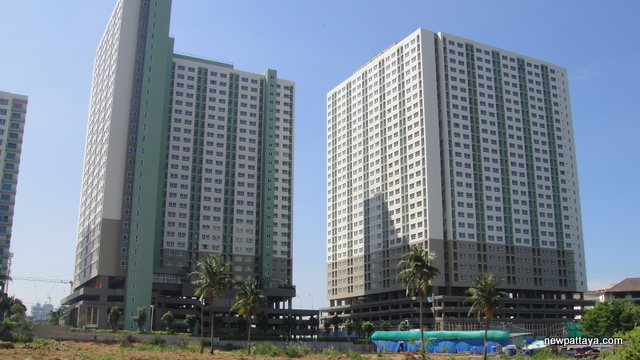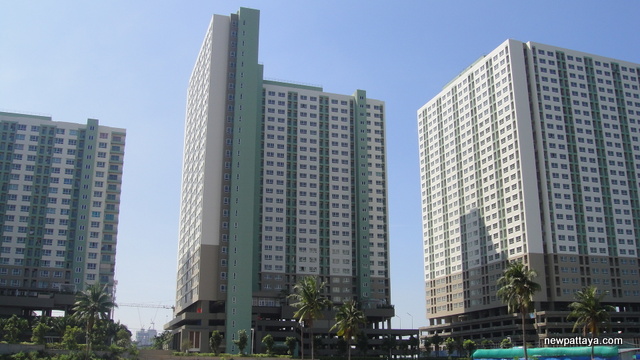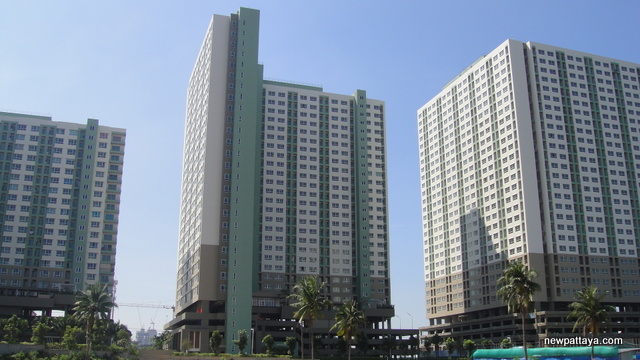 Want more information?