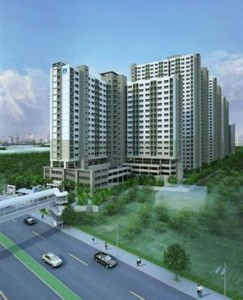 Lumpini MegaCity Bangna is truly a mega development by L.P.N. Development that include five condominium towers with a total of more than 4000 units. There may be three 31-storey towers and two 19-storey towers but there is little information available so I am unable to confirm that.
The units are rather small ranging in size from 22.5 sqm to 28.5 sqm. Price starts at 980.000 Baht.
The development is located on Bangna-Trad Road (บางนาตราด), opposite Tesco Lotus extra Bangna and close to the new super shopping center IKEA & Mega Bangna. You will also find Central Bangna in the neighbourhood so there are ample shopping opportunities to the residents. Good infrastructure is the foundation of a bright economic future and the Outer Ring Road or Motorway route 9 is at the front door.
Lumpini MegaCity Bangna is also on Facebook. Knowing L.P.N. very well I can assure the readers that the project will be completed around the third quarter 2013.
Published 8 january 2013.
The pictures are dated 6 january 2013. Please enjoy the pictures as this website is THE ONLY SITE IN THE WORLD that has pictures available for the general public. We are unique in the true meaning of the word: there is only newpattaya.com
Only a mad man would freely go to Bangna-Trad Road on a hot sunday and spend a couple of hours looking at the construction of a new emerging city. I tell you it was MEGA FUN going there.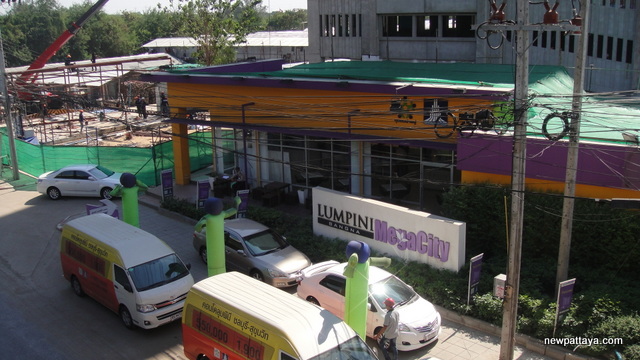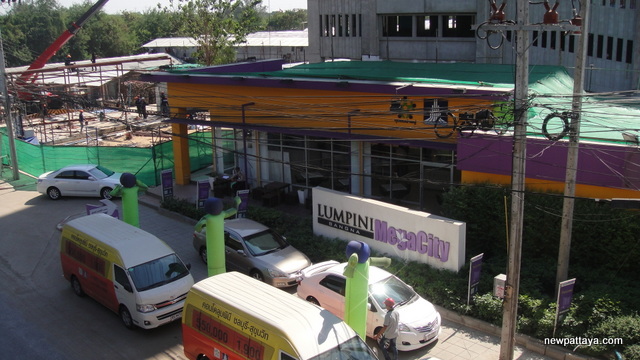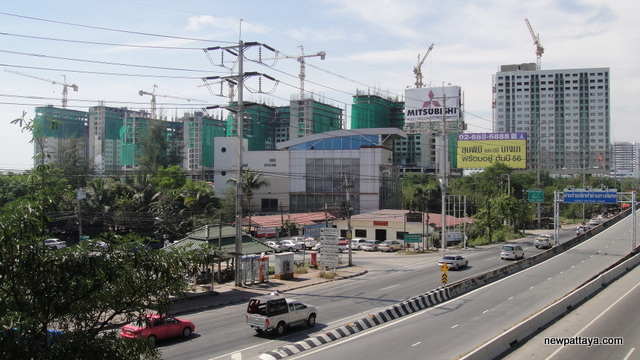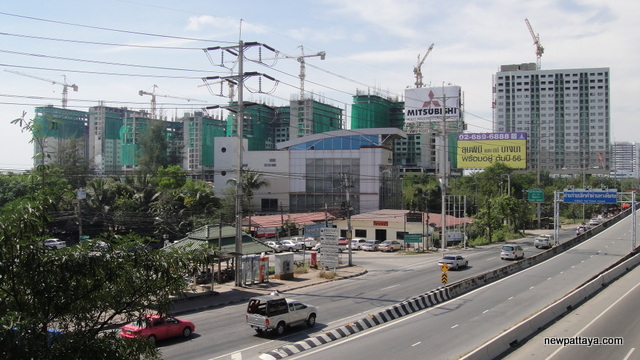 In the first building closest to Bangna-Trad Road, building A, the top 15 floors are for residential use and the bottom 3 or 4 floors being used solely for parking.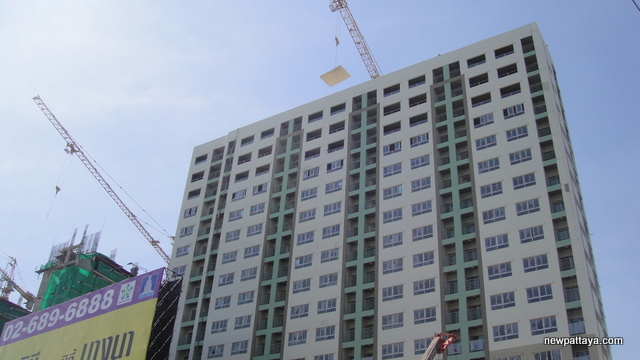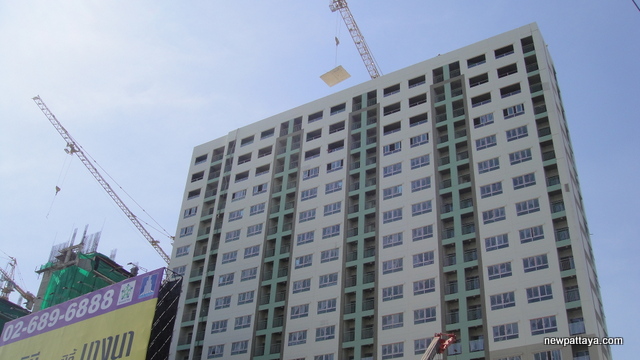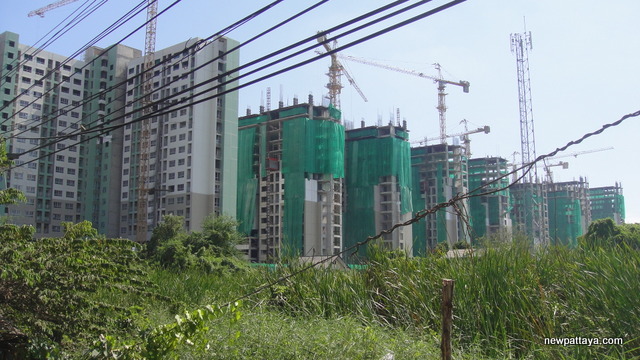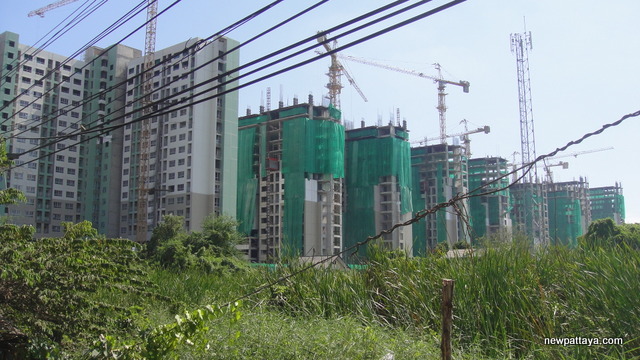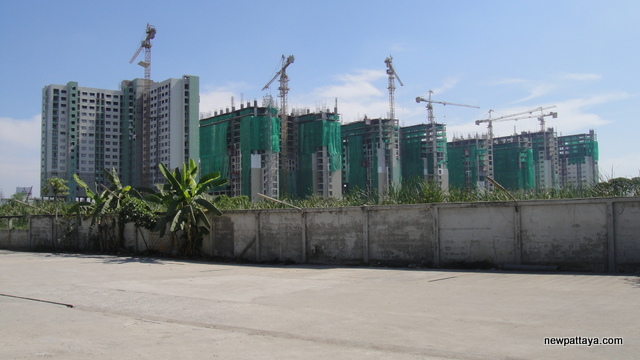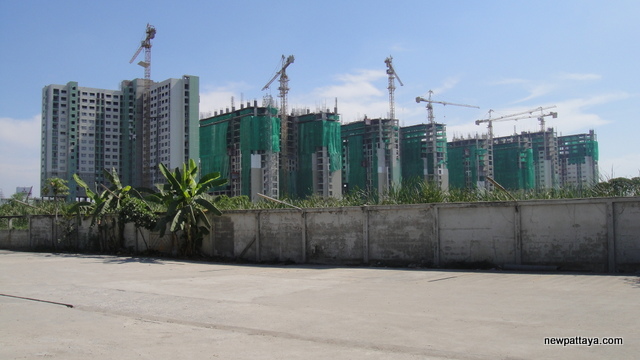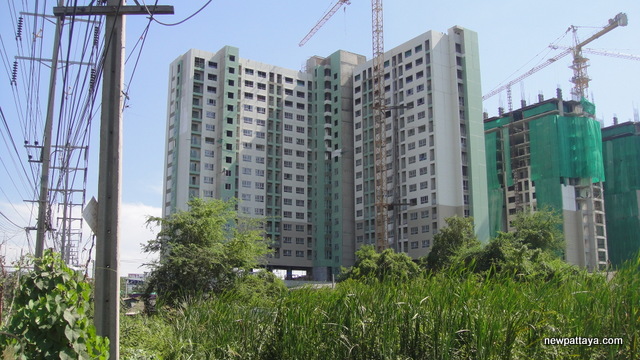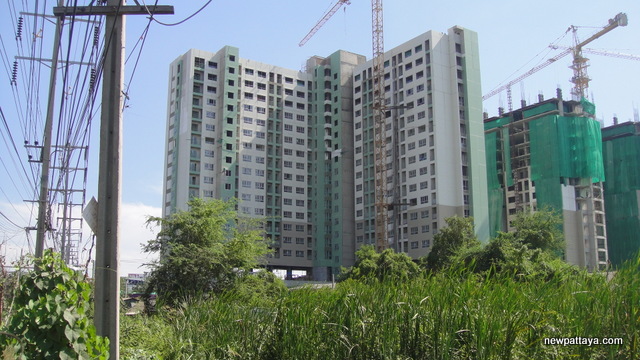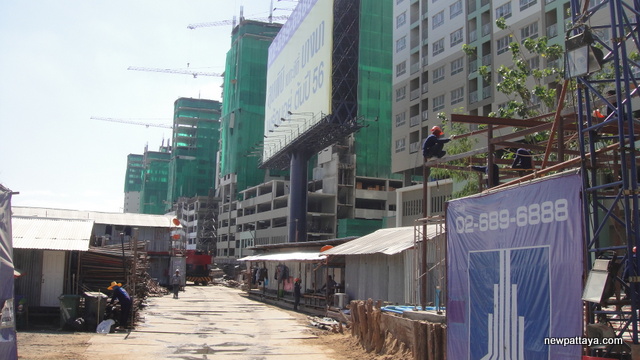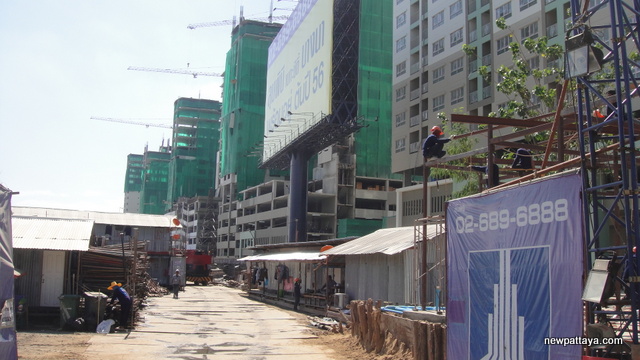 There are 5 separate buildings so it is a huge development. More than 10,000 people will be living here by the end of 2013.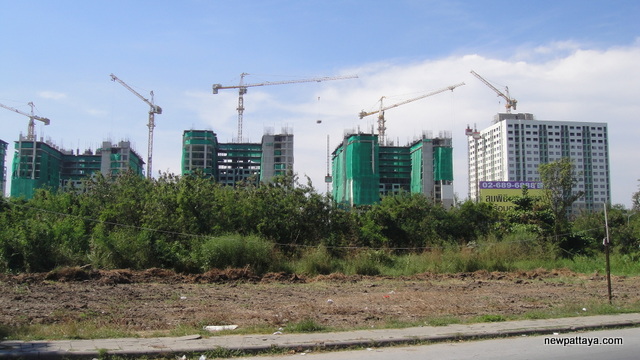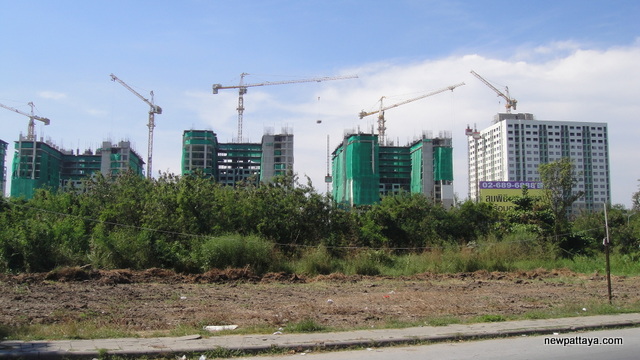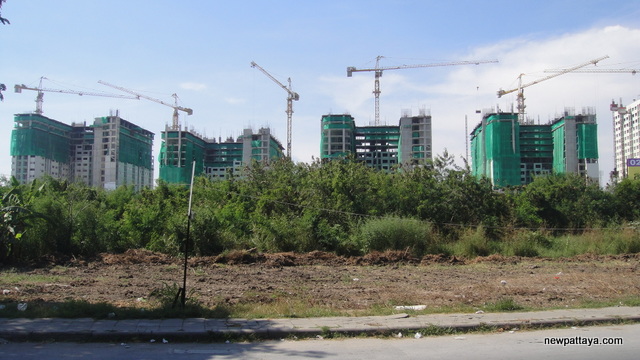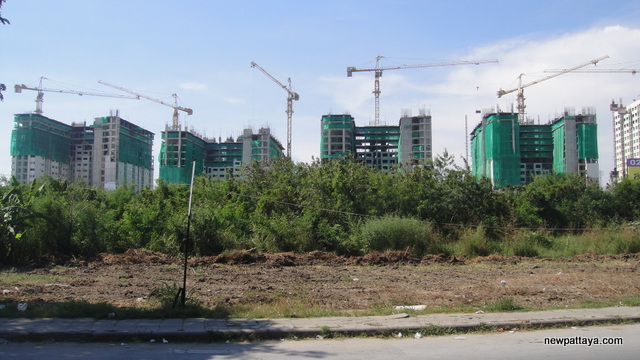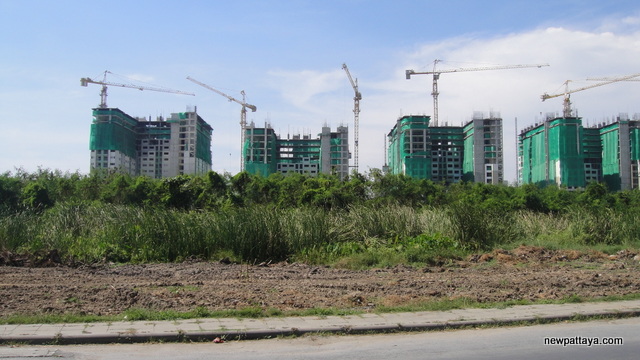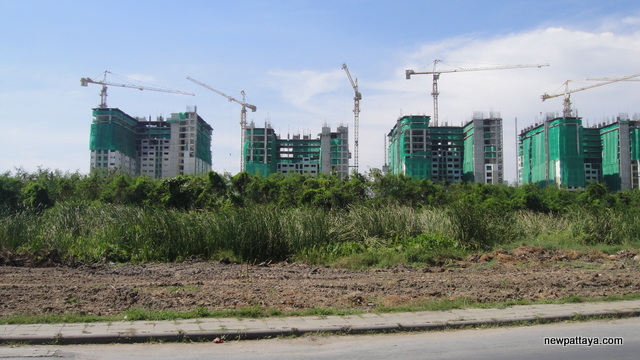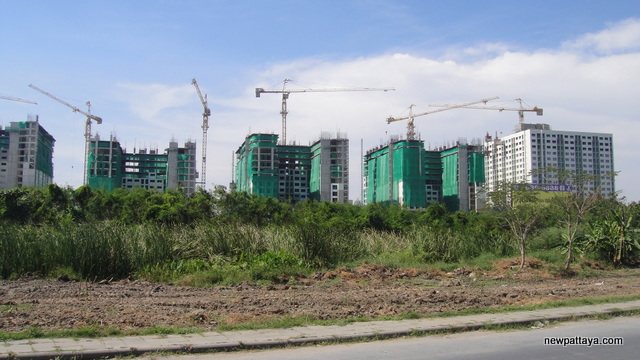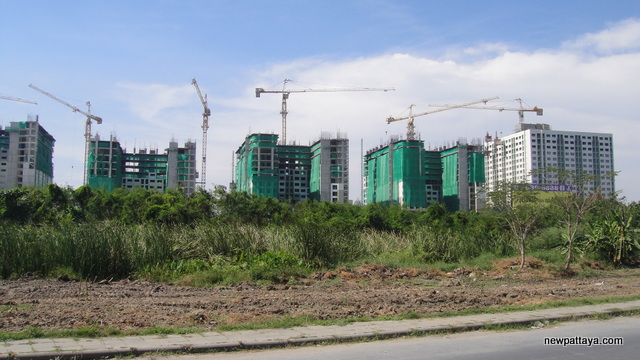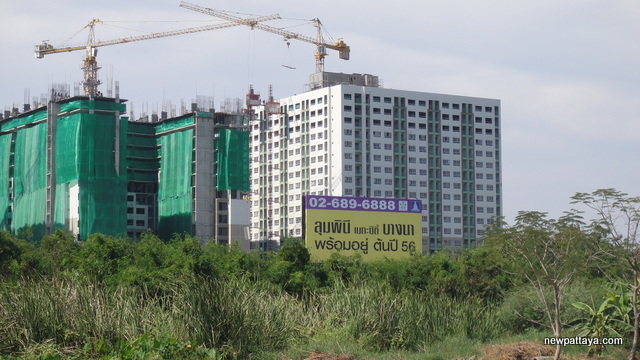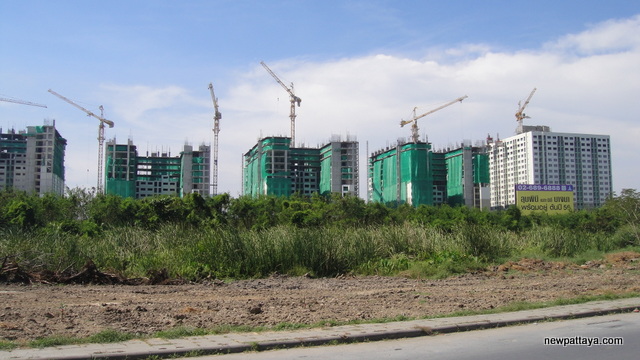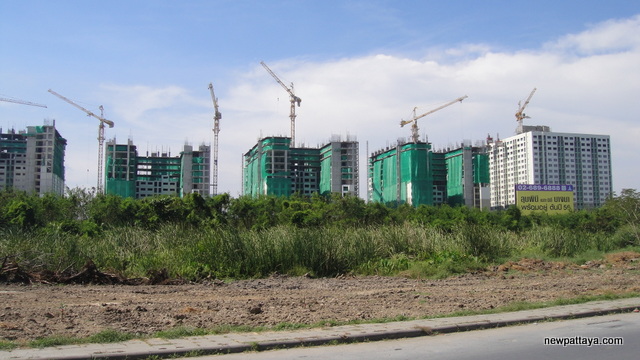 Here it is, the famous Bangna-Trad elevated tollway. The 55 km long expressway reaching Chonburi province was completed january 2000 and construction lasted about 4 years time.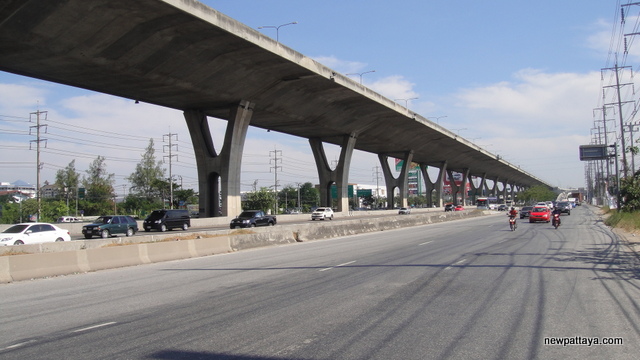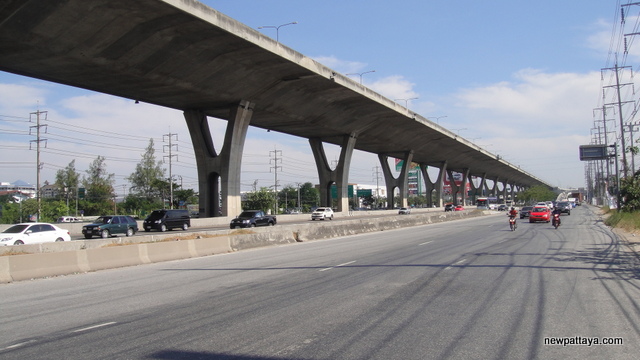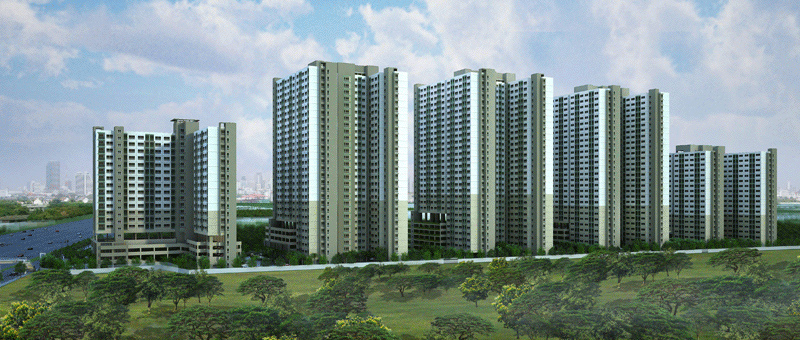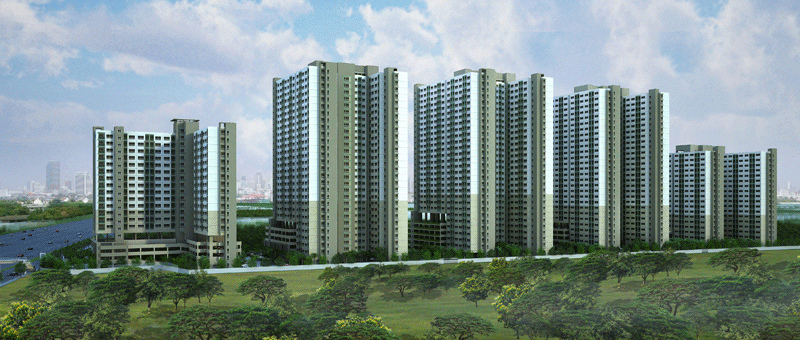 Would you like to support this website? Send funds to us using PayPal, send to secondtouch@hotmail.com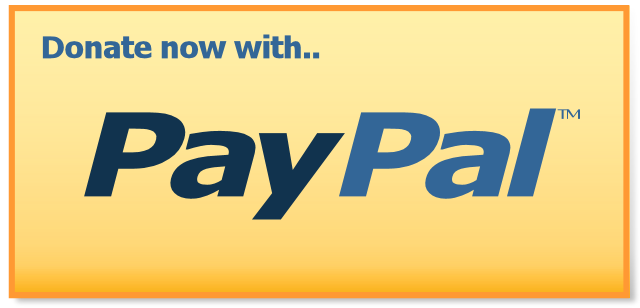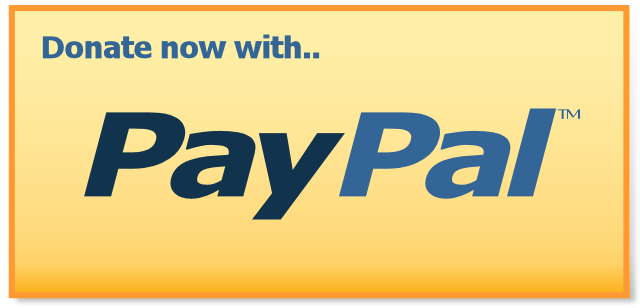 Want more information?