Laguna Beach Resort The Maldives Pattaya. A brand new project by Heights Holdings with prices from as little as 0.799 MB. The project is located in Jomtien in the same area as Laguna Beach Resort 1 and Laguna Beach Resort 2. This project has seven buildings of each 8 stories, this is a resort development of over 25.000 sqm with a 5.700 sqm Maldives-themed lagoon pool running through the entire development. There will be a total of 1.750 apartments.
They offer studio and 1-bedroom apartments, studios ranging in size from 23 sqm – 27.5 sqm and 1-bedroom units ranging in size from 34.5 sqm – 57 sqm. Thais and foreigners pay different prices, usually foreigners must pay 300.000 Baht – 600.000 Baht more for the same unit. In the picture below dated 19 July 2012 you can see workers constructing the sales office.
We must not forget that the construction of Jomtien Second Road has made a whole range of development projects possible, Laguna Beach Resort The Maldives is one of those projects. This shows that good road infrastructure is of the utmost importance for new development. Just take a look at all the new projects alongside Jomtien Second Road, it is truly amazing. I might add that Jomtien Second Road is not yet on Google Maps.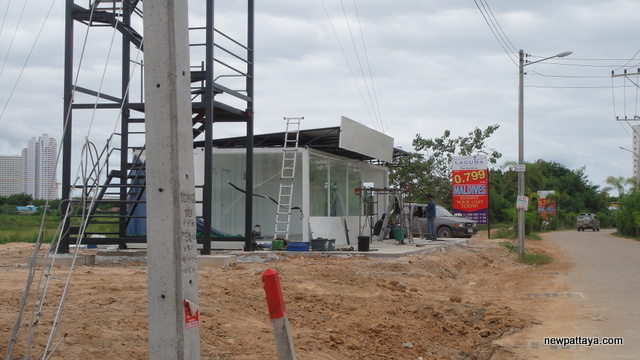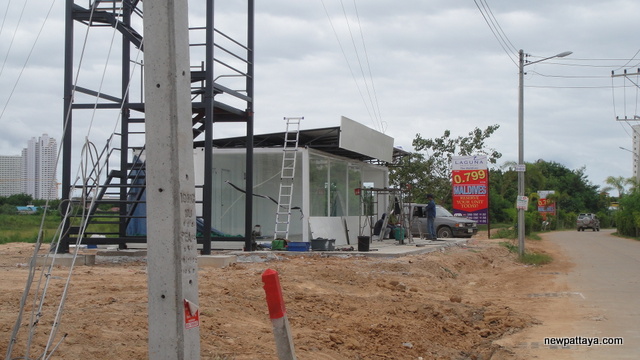 Want more information?