Laguna Bay 1 is situated on Pratumnak Soi 5, close to Laguna Bay 2 and Park Royal 3, all projects from the same developer, Heights Holdings. Laguna Bay – also known as Park Royal 4 – is designed, just like all the Park Royal condominium projects, by Pattaya's own star architect Mario Kleff and his Wandee Group. Surrounded by tropical greenery and on a quiet road leading down to the beach, this is the perfect location.
There are 8 floors in this low-rise. There are many room types,  26 or 30 sqm studios, 41 sqm 1-bedroom units, 62 and 82 sqm 2-bedroom units.
The distance to the beach is 400 meters. There is a rooftop terrace with swimming pool and fitness center. Construction started December 2010 and the project is scheduled for completion December 2012.
The first two pictures are dated 28 April 2012. See the map below for location.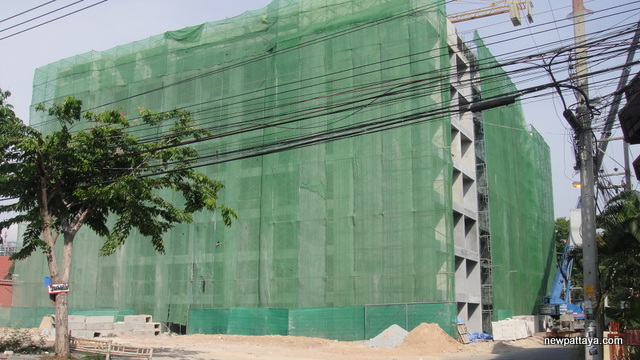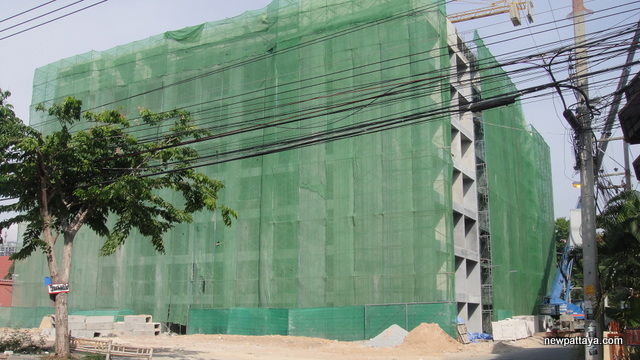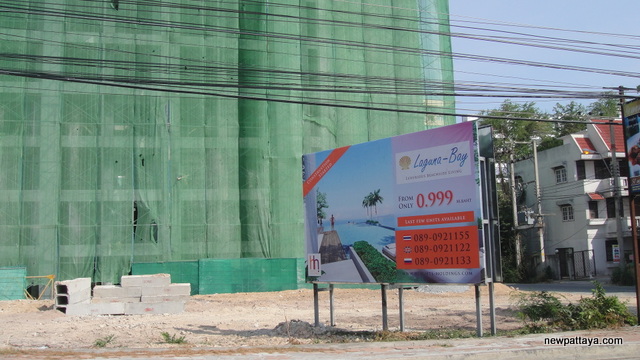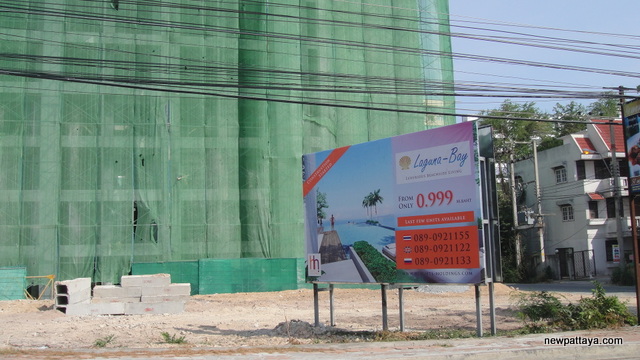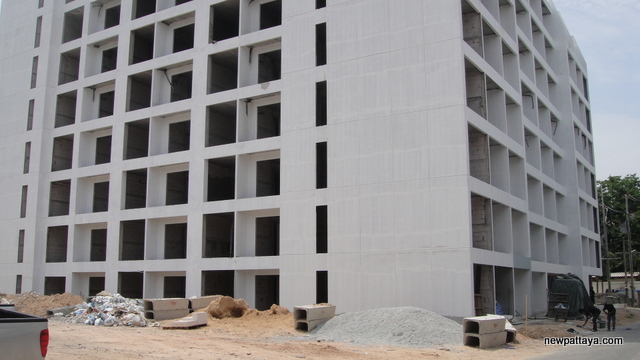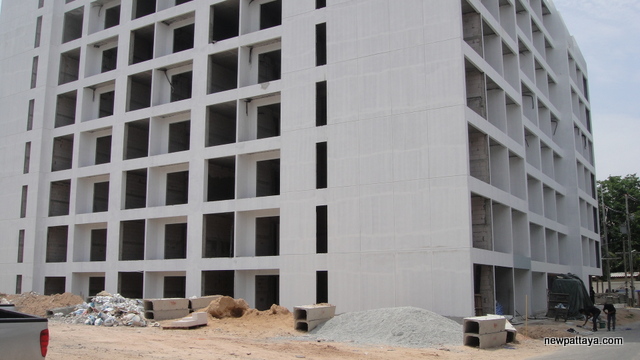 Below are two pictures dated 25 August 2012. Everything looks fine, work is progressing nicely. The project will probably be completed by the end of 2012.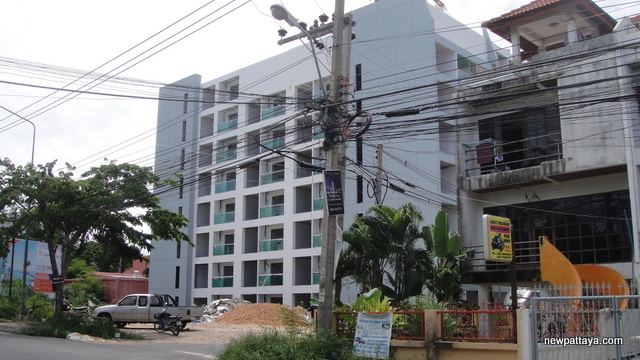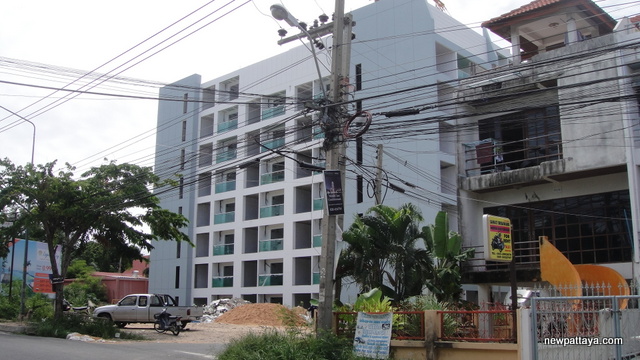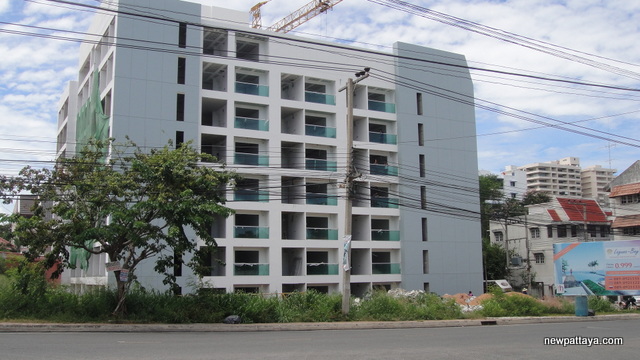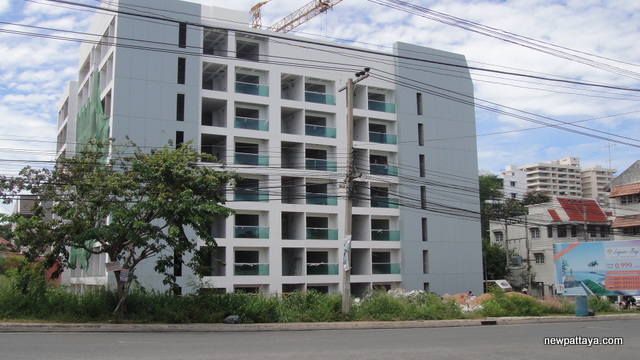 Pics dated 22 April 2013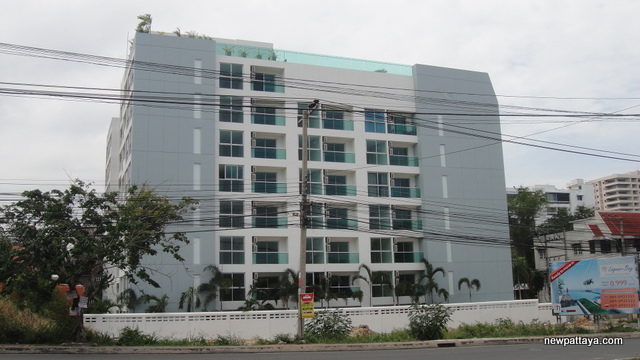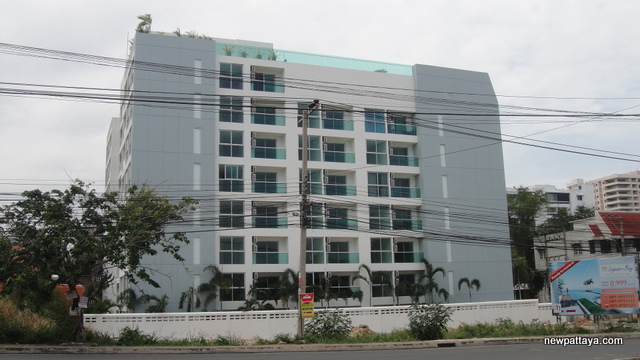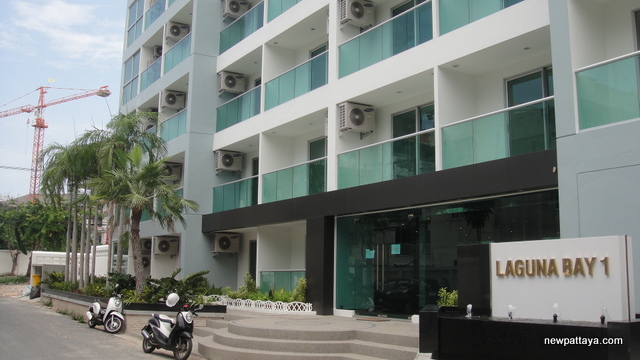 Want more information?