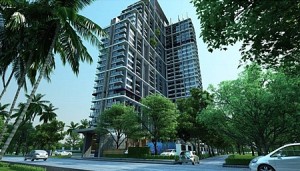 Porchland Group is the developer of La Santir Porchland 5 that is a 29 storey high-rise with 523 units located on Soi Chaiyapruek 3. The launch of the development was on 17 December 2011. The development company is a well respected and trusted company. The Vorakit/Vorachai company is one of Pattaya's top construction companies, they are responsible for a whole range of successful developments here in Pattaya. Because of this success, Vorakit/Vorachai construction company decided to start their own development company – Porchland Group – which has been very successful in a very short time. 90% of the units at the 900 Million Baht development La Santir were sold in a few months. As usual for Porchland this is a value for money development – meaning the units are very attractively priced. You will get a high standard at prices lower than the competing developers offer. The prices at La Santir are not as attractive as units at earlier Porchland projects like Porchland II Jomtien Resort or The Blue Residence or The Time but still better than what their competitors offer.
I like Porchland and highly recommend all their projects. I believe (hope) that Porchland do not spend (waste) a lot of money on marketing like other developers do and that should give Porchland a competitive advantage. If a project has the right price and the developer has a good reputation you do not need to worry about marketing.
Porchland offer low deposit and construction payments. La Santir is located next to Porchland II Jomtien Resort, a project that was completed in 2011. La Santir's amenities features an infinity edge swimming pool, a fitness center and dining facilities. All of the units at La Santir come fully furnished. The units vary in size from 26 – 49 sqm. The maintenance fee is 30 Baht/sqm per month. Prices from 1.2 MB – 3.7 MB. Construction will start September 2012 and the project is scheduled for competition in January 2014.
Personally I like Porchland's 8-storey developments mentioned above with units at 38 sqm at prices from 990.000 Baht. That is 26.000 Baht per square meter and that is what made Porchland famous – no other developer in Pattaya even come near these prices. In comparison with that, a 26 sqm unit at La Santir is very small considering that the bathroom will steal some square meters also but these units sell fast anyway. Apparently there is a market for such small units especially among the thai buyers. When doing business you have to provide a product there is a demand for in the market.
Also notice that the maintenance fee for Porchland II in comparison is only 10 Baht/sqm per month. Maybe a high-rise is more difficult to maintain? Nearby developments are Cetus Condominium and Lumpini Park Beach Jomtien.
Published 14 August 2012
Below are some pictures of the sales office – pictures are dated 6 June 2012.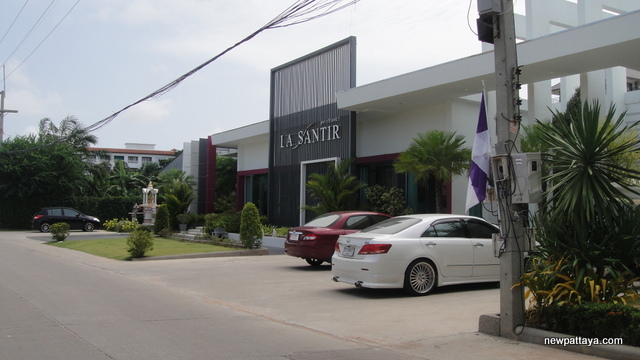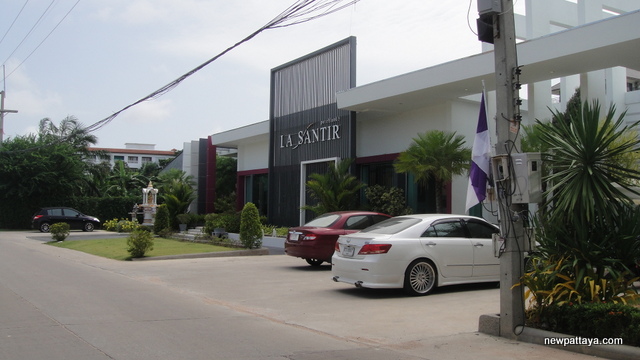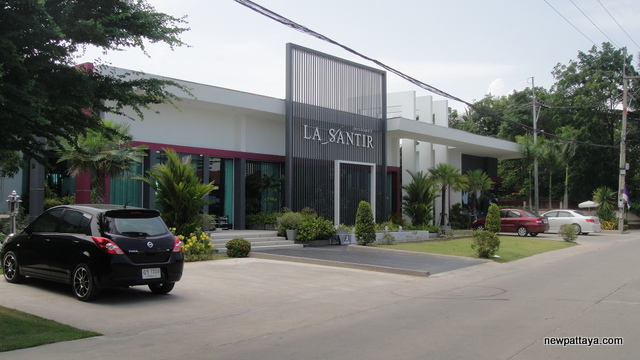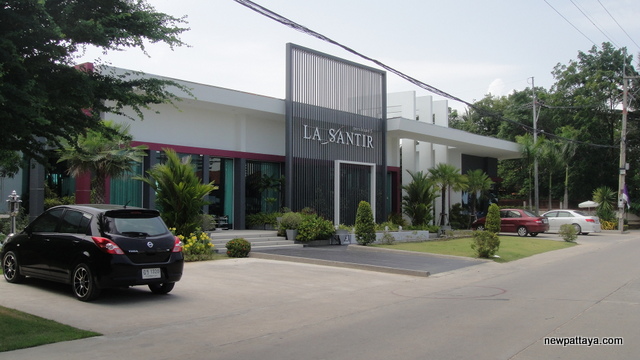 This is the office of the Vorakit Construction company – pictures are dated 13 August 2012.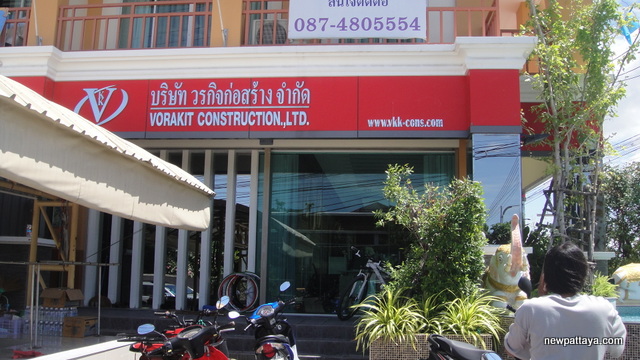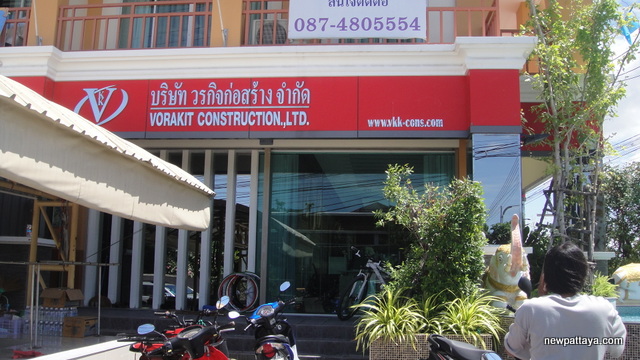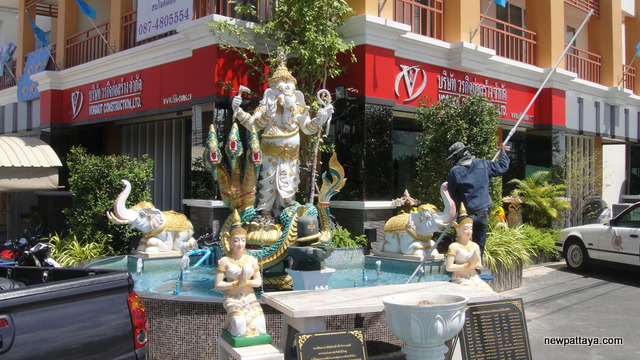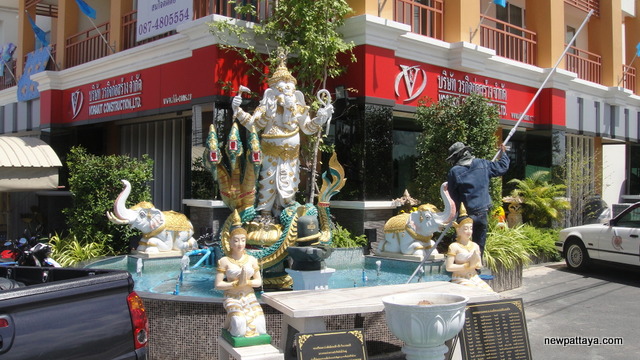 Some photos taken 17 August 2013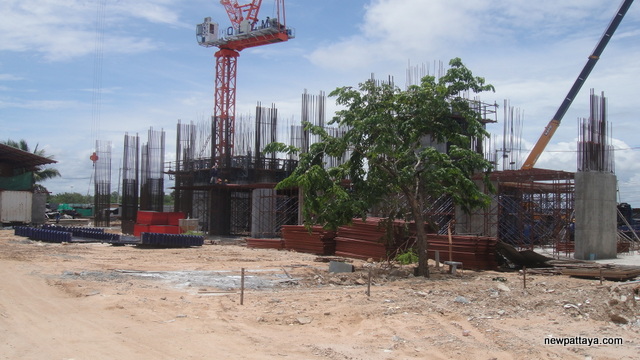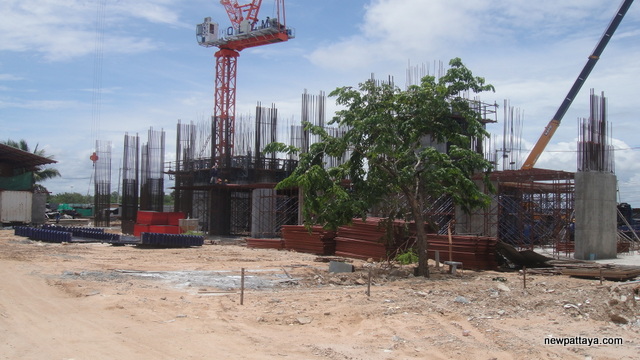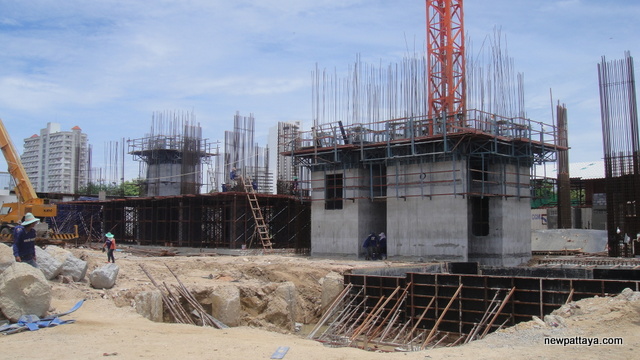 A photo taken 24 September 2013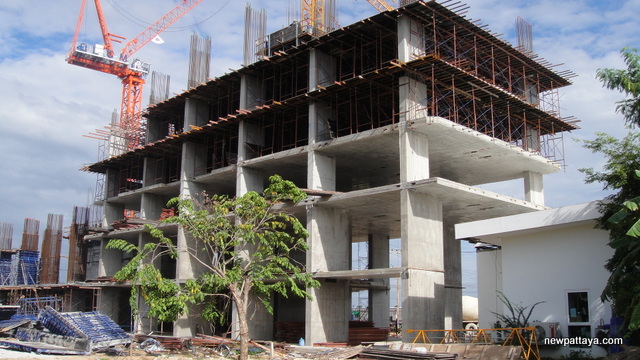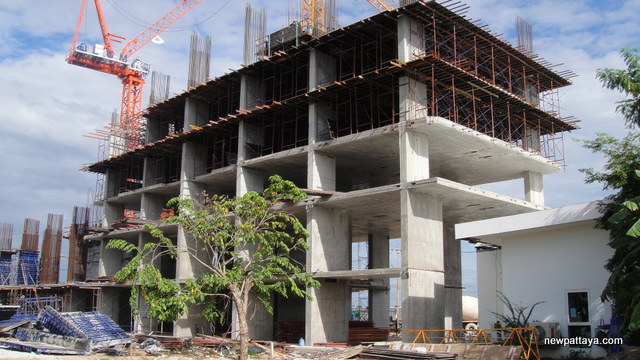 Want more information?