Today I fell in love and it was true love. This morning (11 o'clock) I could sense something unusual was going to happen, I knew then it was to be a magical day.
I was going to have a look at Huay Yai Villas, I had not read anything about that project, not looked at their website or their Facebook site. I was totally blank, I did not know what to expect. The less I know the better I get.
I had other plans for today but I threw away what I had in my hands because I got this weird feeling that something special was waiting for me. Somebody out there knew that I would be interested in Huay Yai Villas and he was not wrong. A trap was set and I walked freely into it.
About love, you can be obsessed with a girl because of her beauty, because of the shape of her body or the size of her breasts. True love you will find only when you see the beauty on the inside.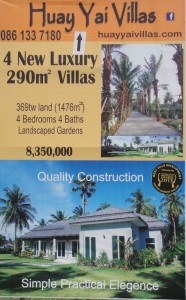 Today I went to the construction site. I took a look around, shot a few pictures and was quite content with what I saw. At that time I had not fallen in love yet. I must say I had not entered any of the villas because then I would be trespassing on private property, in the US they shoot people for that.
I decided to take a closer look at the villas and I am glad I did that. What I thought was just another villa turned out to be a grand mansion worthy of a king, a mansion worthy of being a piece of art in itself. I went inside a villa, saw the beauty and fell instantly in love. This is a gorgeous high ceiling villa, the high ceilings make the space seem that much bigger, it feels open and airy.
There is so much space that there is place for granny, a room where daddy can work in peace and even space for children to play. More than one family could easily live there, I believer there are 290 sqm of living space and that is a lot of space. A standard condo has a size of only 40 sqm.
Wow! I was truly surprised today. The moment I stepped into the house, as if by magic, I was transformed into another world - it was heaven, the kind of place I see in my dreams.
Boy oh boy, I totally love Huay Yai Villas, unfortunately there are only four villas. Little would one suspect, standing outside, that this is a place worthy of a king. The price is around 8 MB, this is a really good price considering what you get for the money. I find it hard to see how the developer can make any profit on that at all.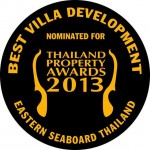 Huay Yai Villas has been nominated for the Best Villa Development Eastern Seaboard as part of Thailand Property Awards 2013. An award winner must have something unique to offer, Huay Yai Villas do indeed, so in my world they have already won all the awards they need. When you have something special to offer you know it yourself, you don't need other people to tell you. I really hope the developer knows it, there is absolutely no need for him to be humble. Whoever he is, he is a winner.
To no surprise Huay Yai Villas is located in Huay Yai (ห้วยใหญ่) in Soi Huay Yaai Jin (ซอยห้วยยายจีน that means soi grandmother named Jin), the area is Huai Yai and the soi is Huai Yaai, spelled differently and nothing to do with each other, take a look at the map below for exact location. Danevang is a nearby villa development. We are close to many golf courses of international standard and several popular international schools. Soi Siam Country Club is only about 7 km away, I took a shortcut from Lake Mabprachan.
I am totally mesmerized by the place, totally in love with the villas, blessed to have found it. I can't have them but I can dream about them.
Also read this article, A Huay Yai Villas Report.
Read about my visit on 25 June 2013, read More Huay Yai Villas.
Published 17 May 2013
18 May 2013: The owner is Tom Dallyn, he is the MD of Pattaya Traditional Homes, read more about him in an article from june 2010 in Pattaya Trader. The keywords are value for money, high ceilings, relatively large villas, tranquil area. The article was written by a competent writer that I believe is no longer among us. This Pattaya Trader article may have been one of his last. I just read it this morning, excellent piece of work. Tom can be reached at this number 086 133 7180.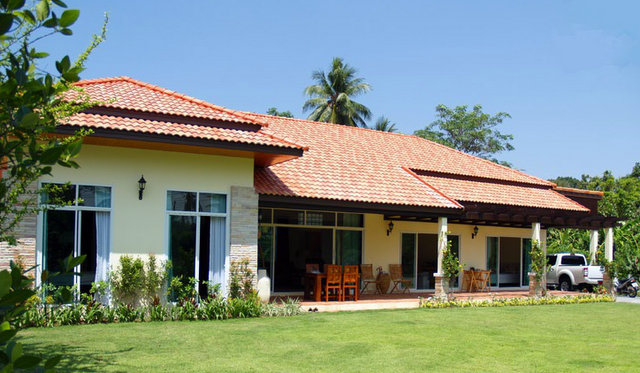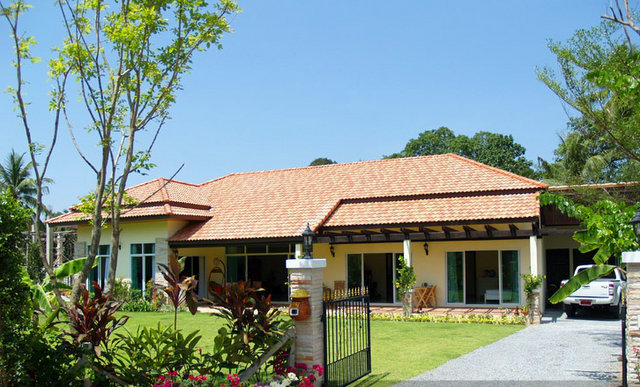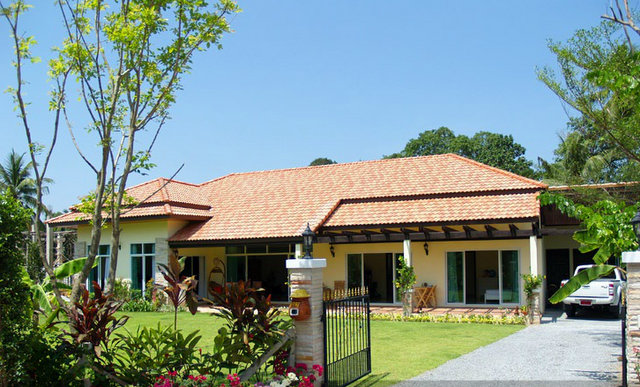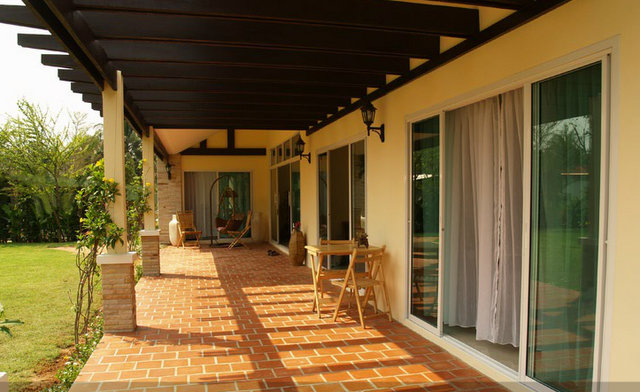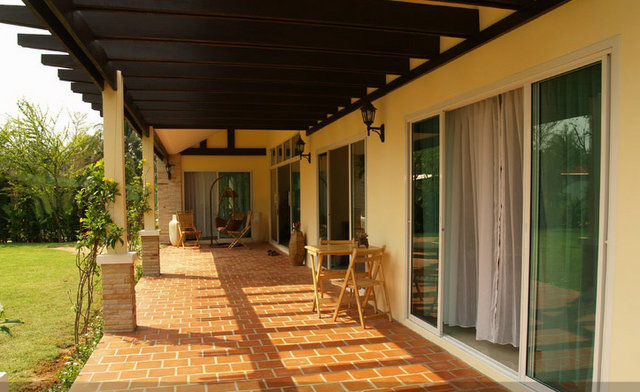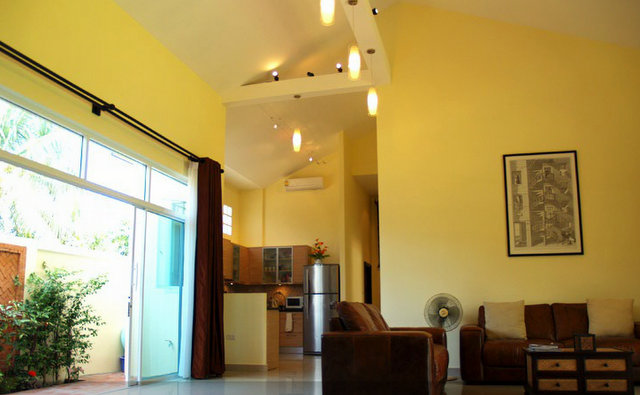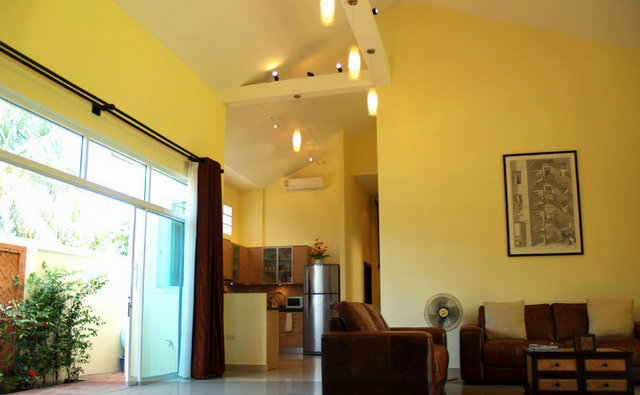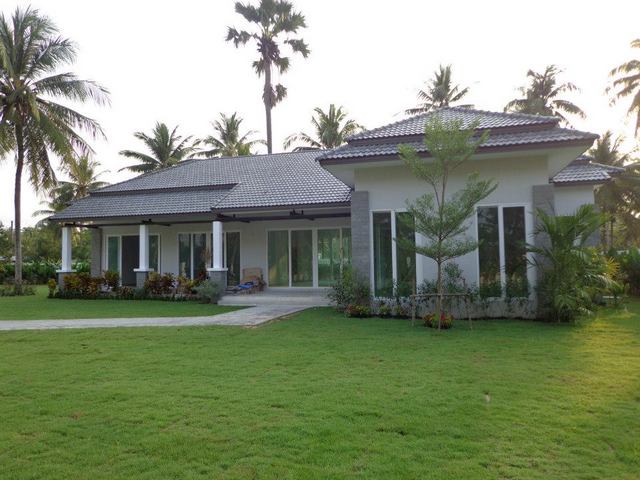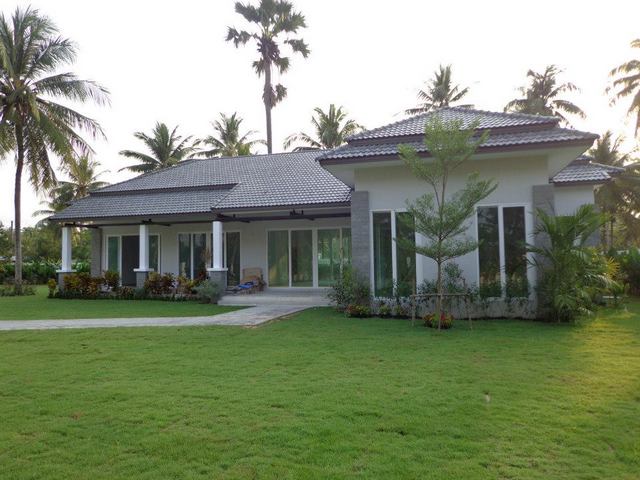 The pictures were taken 17 May 2013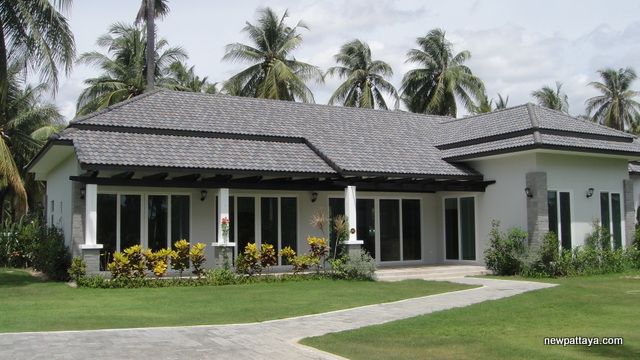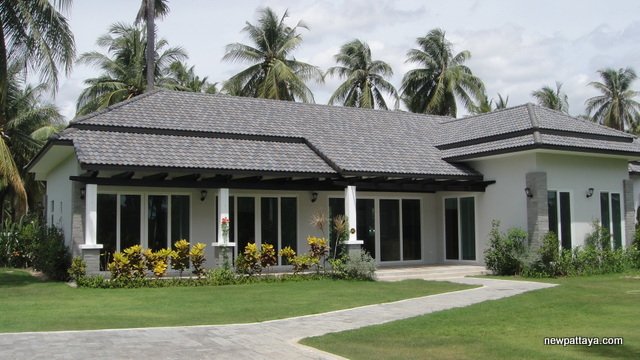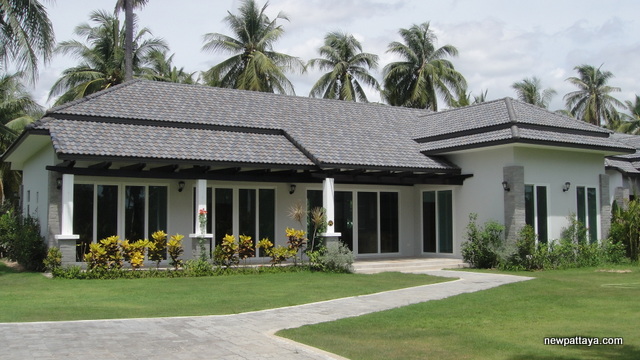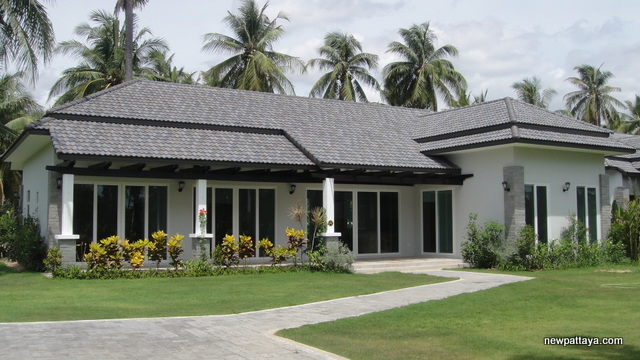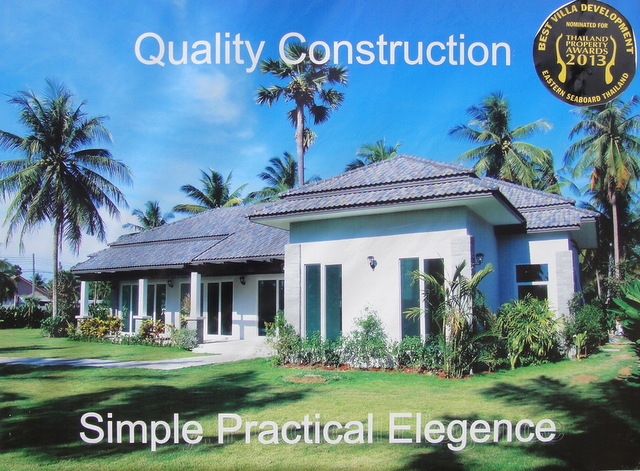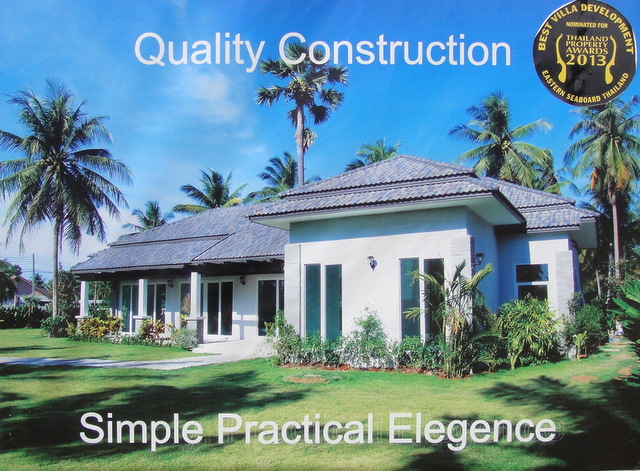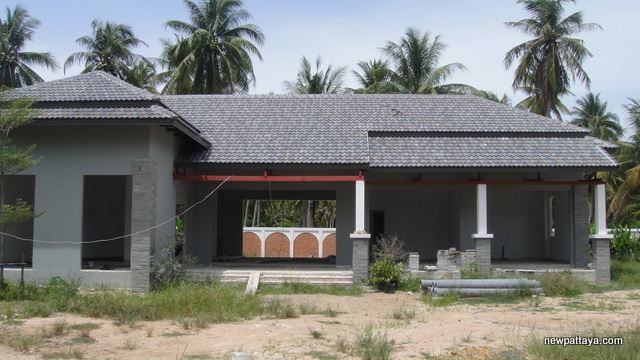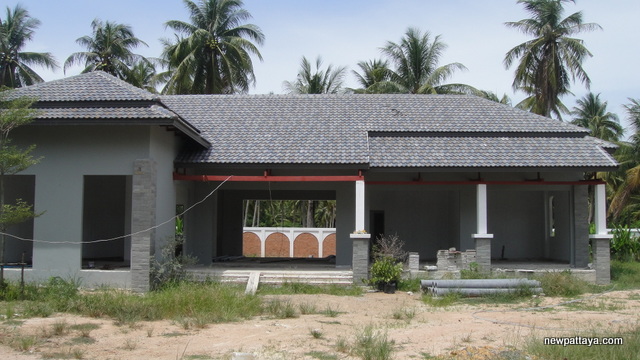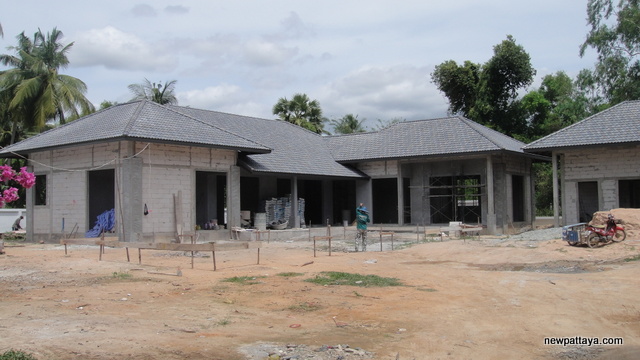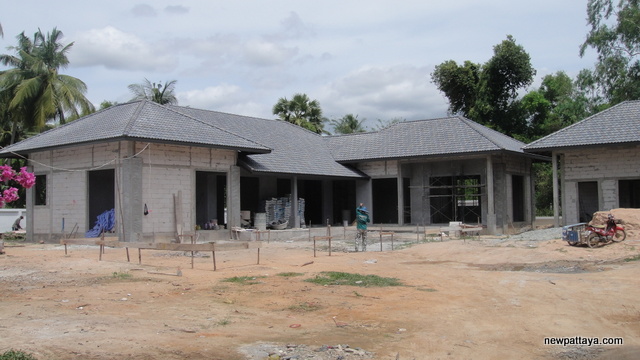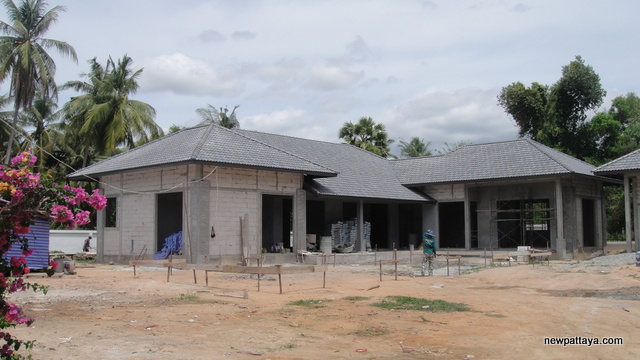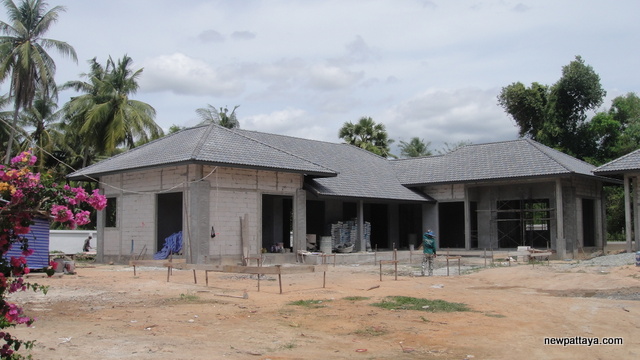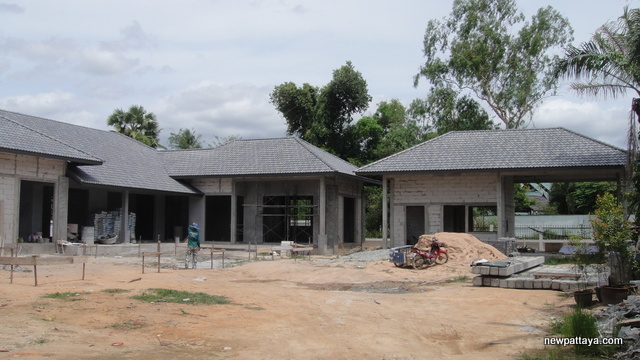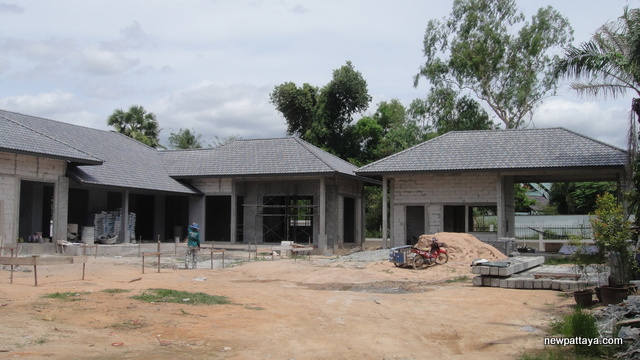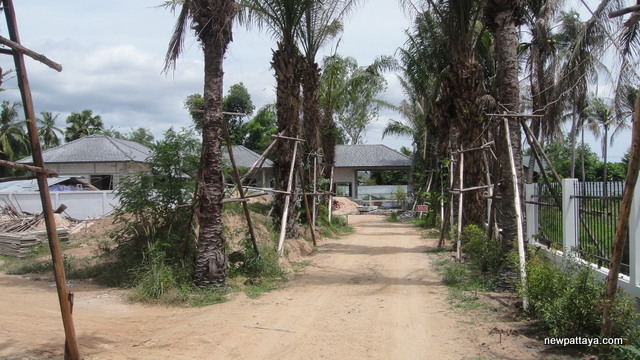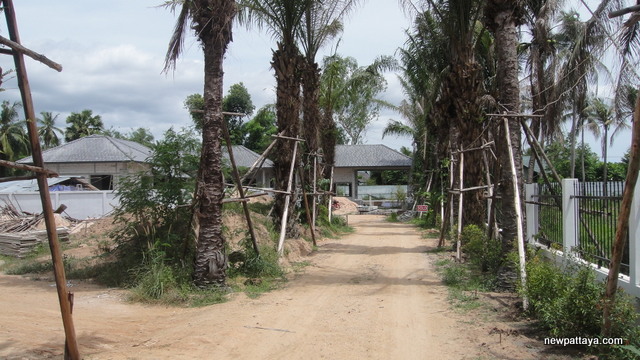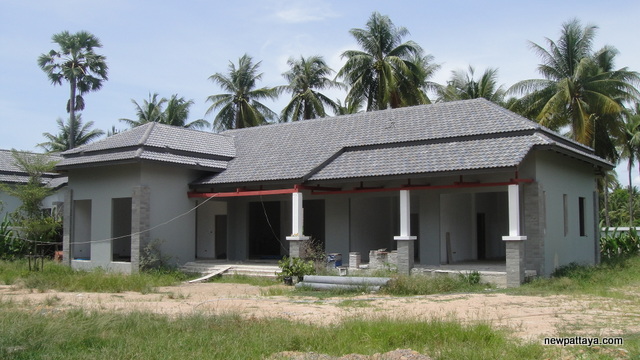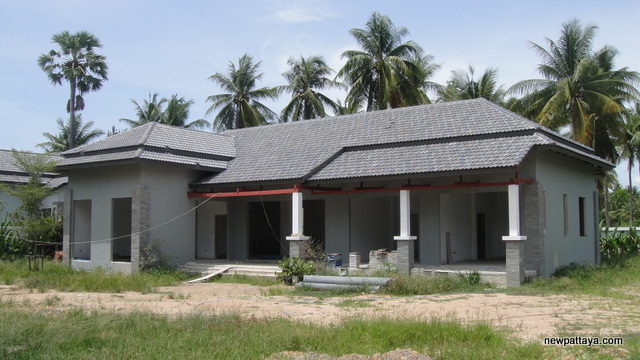 I am not sure that the photo captures the spaciousness of the villa, you have to go there and see it for yourself.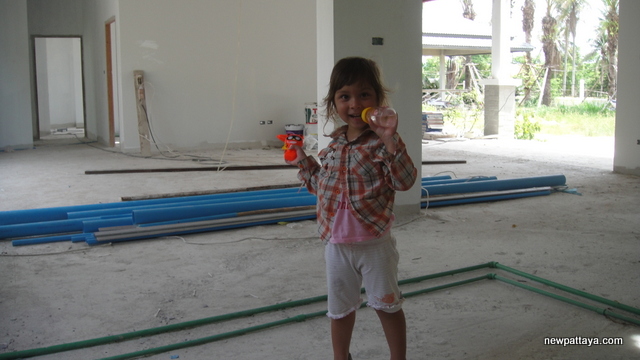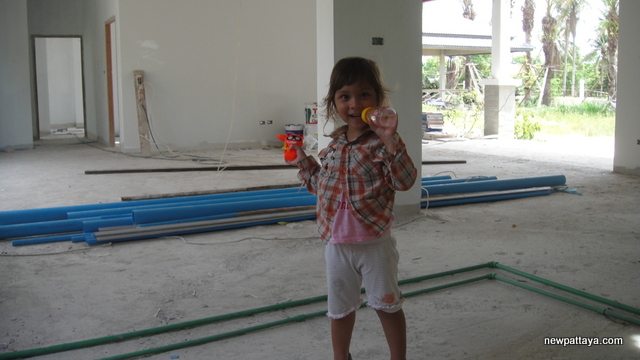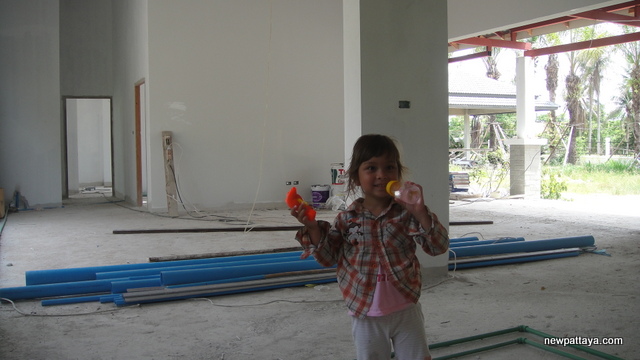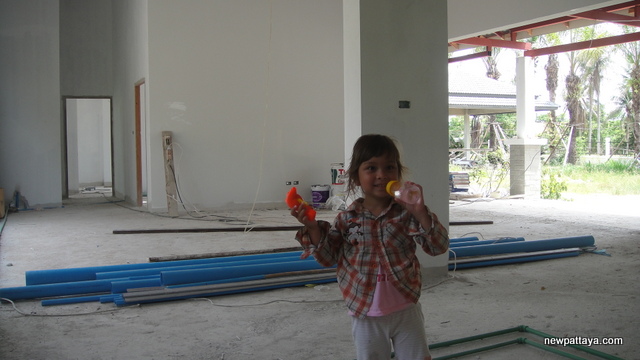 The doors are about 2 meters tall, that means there is about 6 meters to the highest point of the roof. The ceilings are very high. Very spacious villas.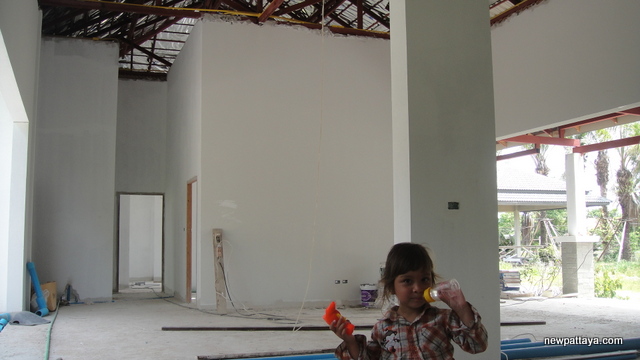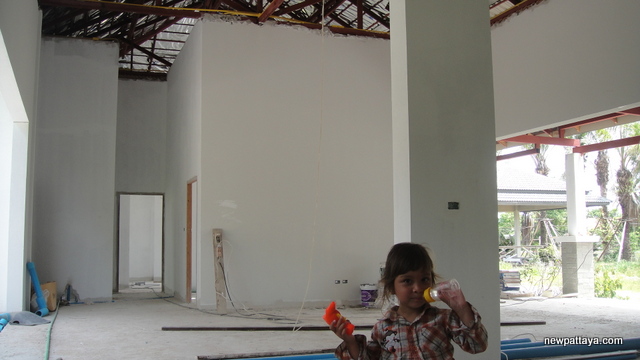 A gun and some water can come in handy.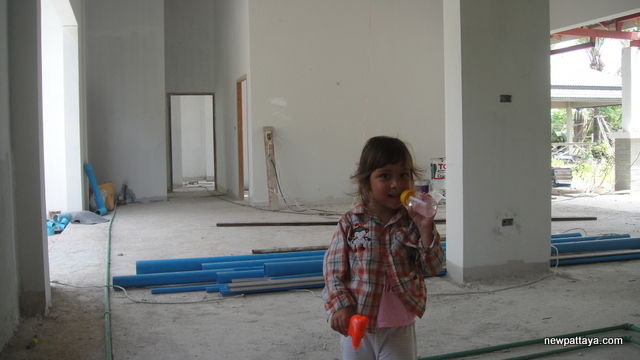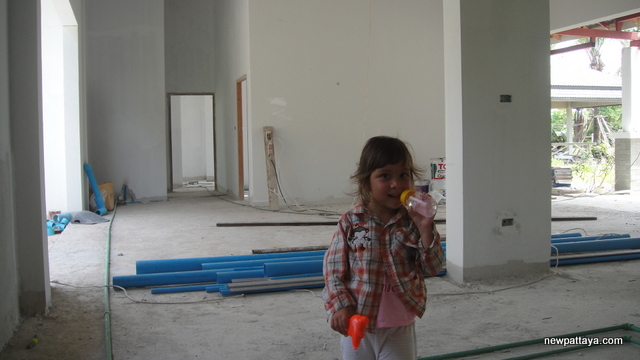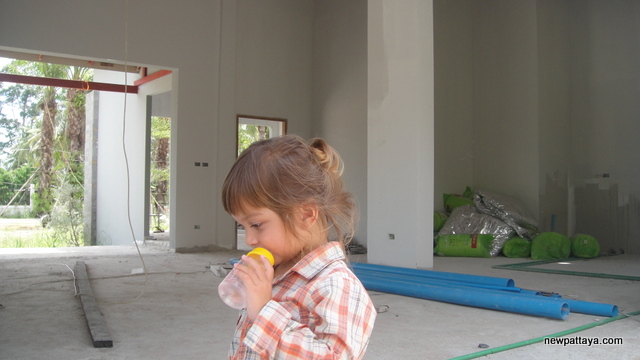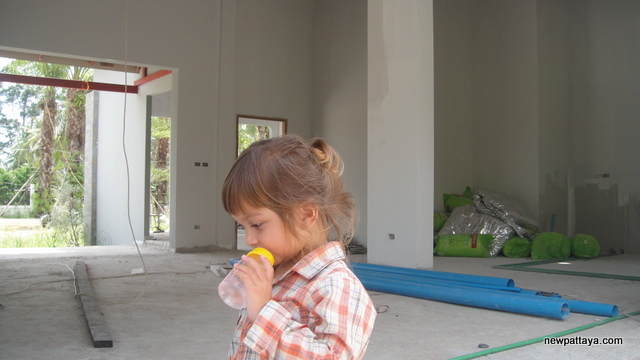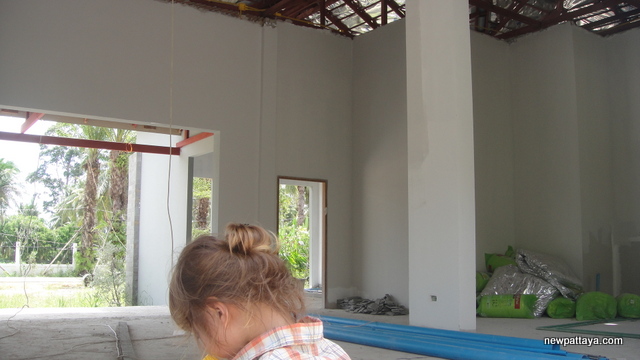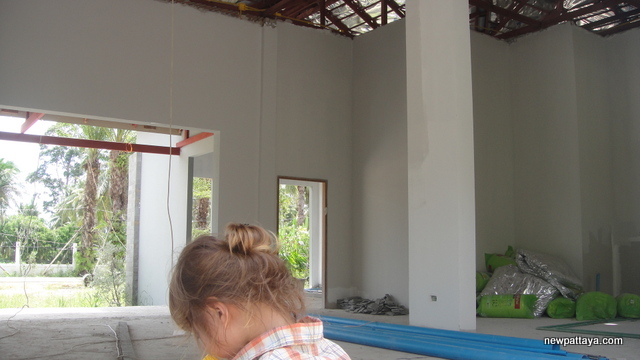 The New Pattaya Team is carefully inspecting the quality of the build.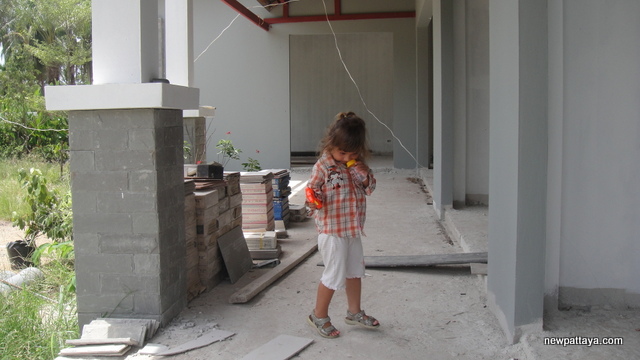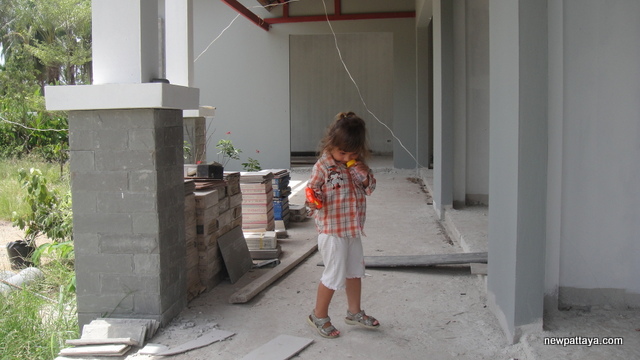 Entering the house in order to perform quality control.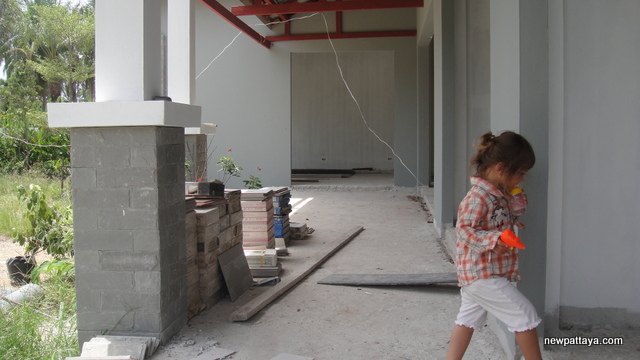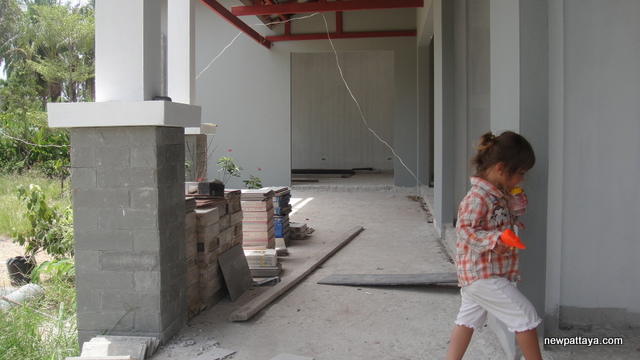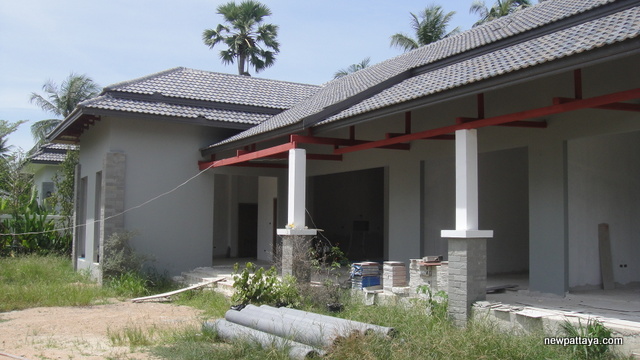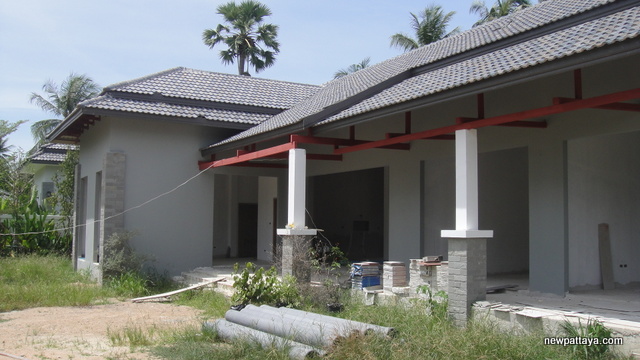 I did not see the completed villa, I only had a look at the one right next to it. I can envision the final product. When I like something it shines through, I believe the readers can sense my passion.
Mr Tom can build houses, he has reason to be very proud, he has some wonderful villas. If I were in his shoes I would not sell any of them, I would keep them all. I would find it very difficult to part with them, they would all be my children.
Want more information?