Holiday Inn Pattaya is currently expanding with phase 2 of the famous hotel located on Beach road in North Pattaya. How many of you readers knew that, probably none.
The new building will according to my sources be only 15 stories high while the original Holiday Inn building with 25 floors was completed at the end of 2008.
Holiday Inn Pattaya is part of InterContinental Hotels Group PLC of the United Kingdom which is the world's largest hotel group by number of rooms. InterContinental Hotels Group owns, manages, leases or franchises, through various subsidiaries, over 3650 hotels and 540.000 guest rooms in nearly 100 countries and territories around the world. The Group owns a portfolio of well recognised and respected hotel brands including InterContinental ® Hotels & Resorts, Crowne Plaza ® Hotels & Resorts, Holiday Inn ® Hotels and Resorts, Holiday Inn Express ®, Staybridge Suites ®, Candlewood Suites ® and Hotel Indigo ®, and also manages the world's largest hotel loyalty programme, Priority Club ® Rewards with over 28 million members worldwide.
The construction company is Power Line Engineering PCL, the interior design is by Leo International Design Group while Arun Chaiseri Consulting and Palmer & Turner are also involved in this project. Palmer & Turner is mainly an architectural company but the company offers a whole range of different services including project management.
Published 8 June 2013
The photos were taken 8 June 2013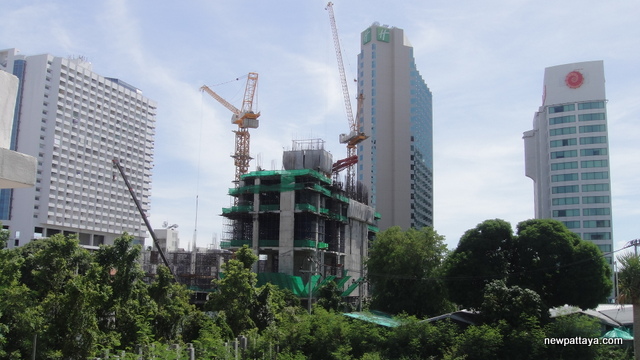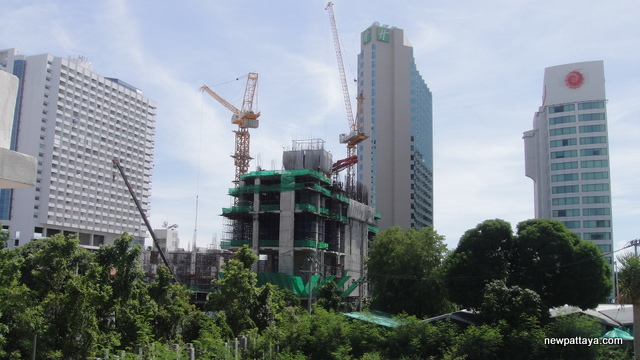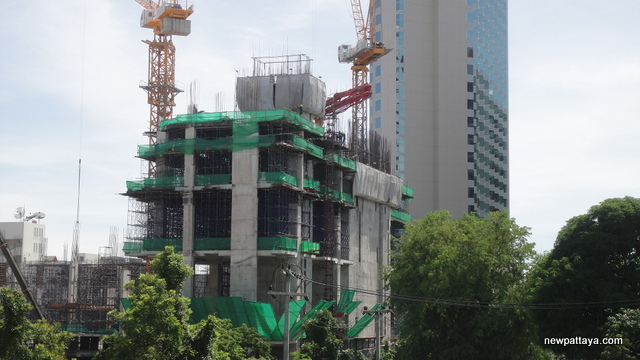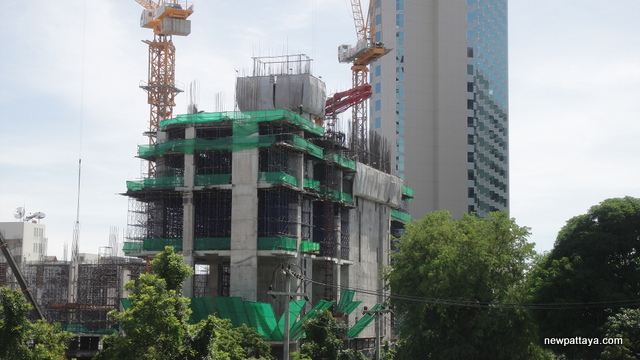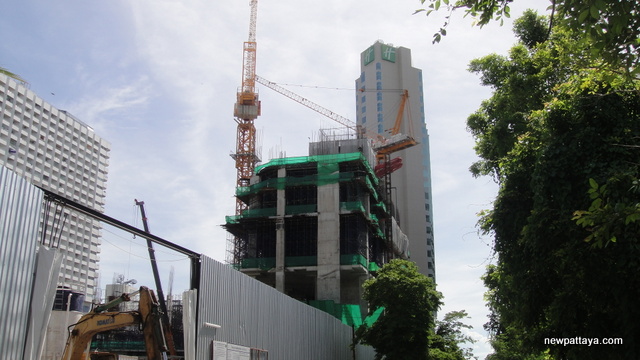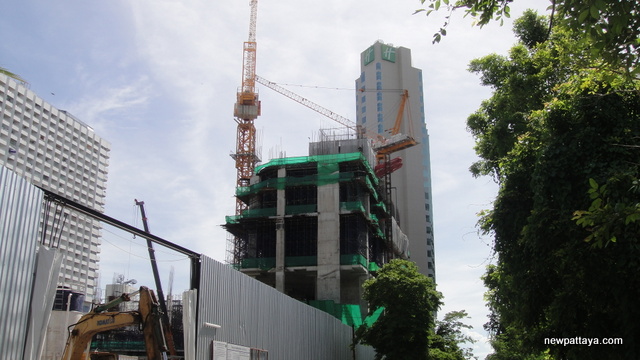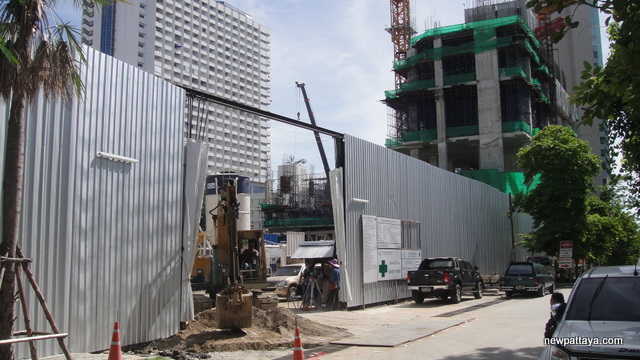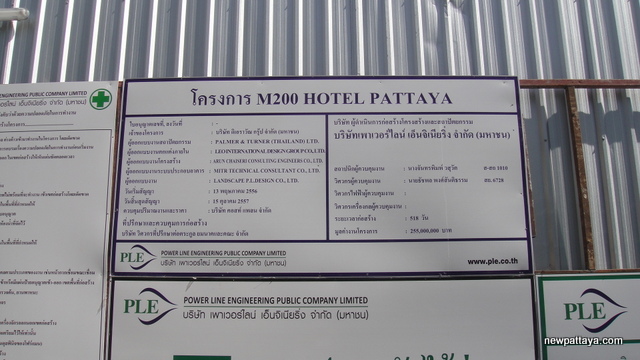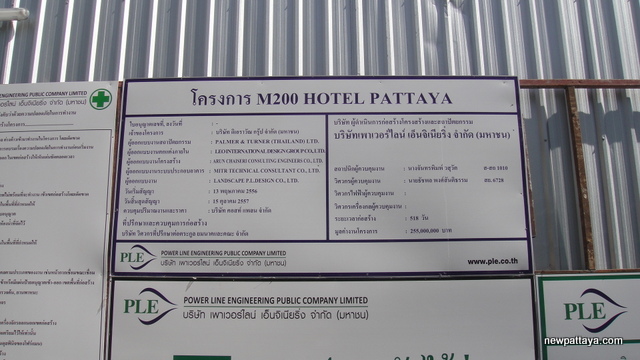 Some photos taken 16 august 2013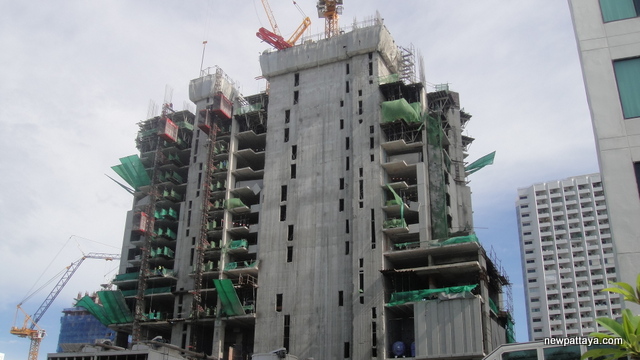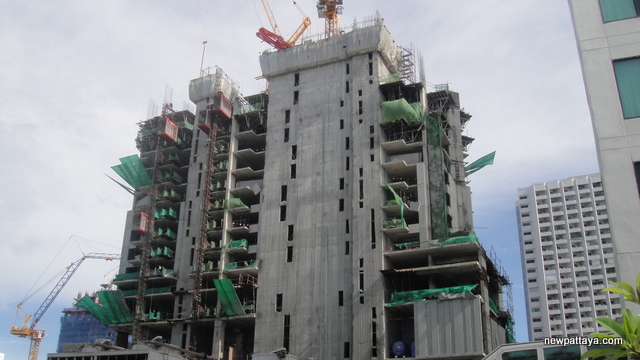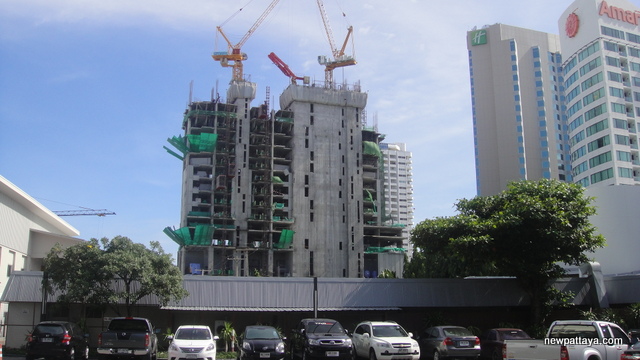 A photo taken 16 September 2013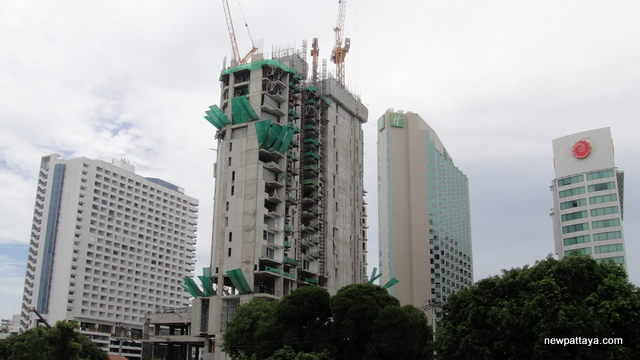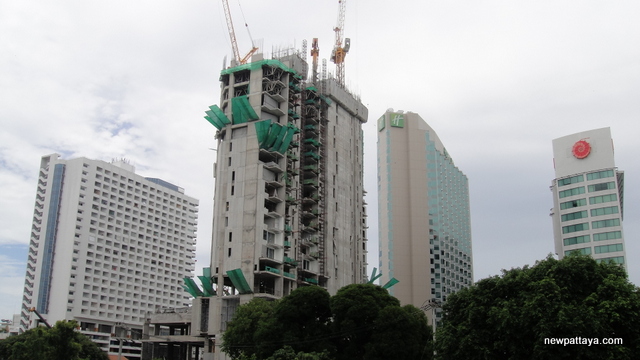 A photo taken 2 November 2013
They say God can make dreams come true. I say concrete and steel bars can make my dreams come true.
Holiday Inn Pattaya Phase 2 is bringing me joy and happiness.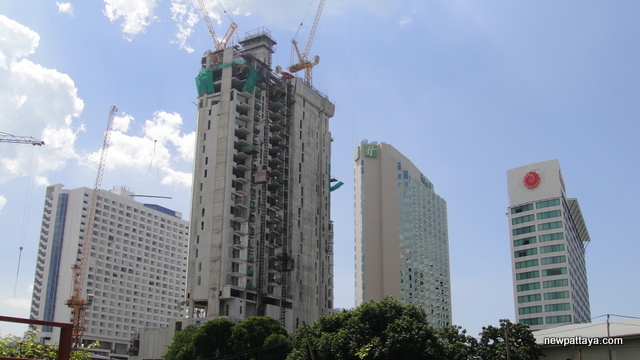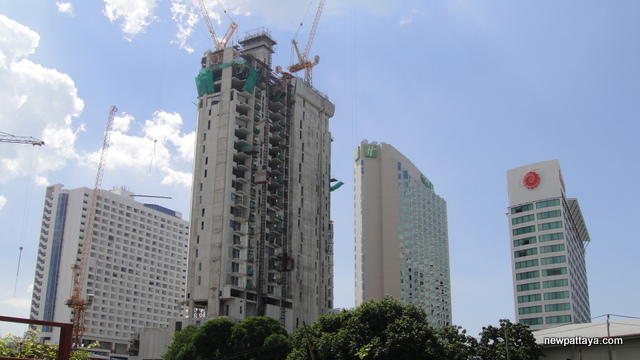 Want more information?