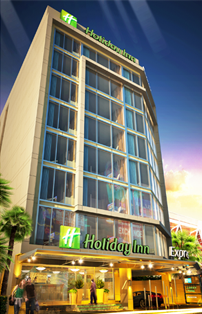 It is my pleasure to be the first to write about the first Holiday Inn Express that will open in Pattaya in 2013. Investors and tourists are turning to mid-scale hotels that provide business and leisure travellers with greater connectivity and a better location rather than luxurious amenities.
The Holiday Inn Express Bangkok Siam officially opened near Siam Square 19 June 2012 marking the brand's first foray into Southeast Asia. You can book a night at this brand new Hotel here for only US$ 63.  Soon Pattaya will follow with its own Holiday Inn Express Pattaya. This is the world's fastest growing hotel chain. Here in Pattaya it is none other than the Nova Group that is behind this new development. Or maybe I should call the company by its right name which is Nova Express Co., Ltd. Tulip Group is also a partner in this great project, these two companies share many projects in Pattaya. The main building contractor is Vorakit Construction Co., Ltd, somehow we are not surprised as that company is busy with projects all over town. The architect is Siam Pacific Engineering Co., Ltd. The project is managed by Cornerstone Management, this company is also managing The Palm and Centara Grand Pratumnak.
The Hotel will have 8 storeys and there will be 162 rooms. The hotels amenities consist of a rooftop swimming pool, a pool bar, a bar & restaurant, a parking lot for 27 cars and a 329 sqm big lobby. The Hotel is located on Second Road close to Walking Street and just a few meters from the Nova Platinum Hotel. See the map below for location. The picture below is dated 27 June 2012.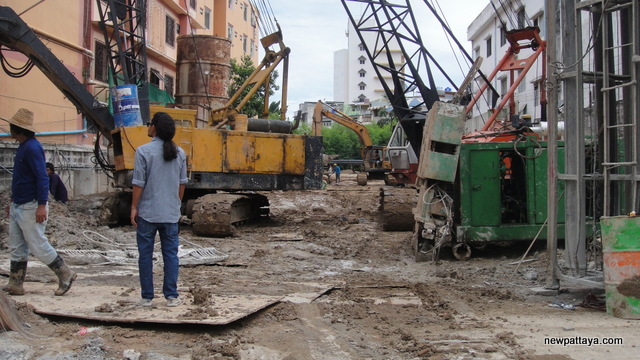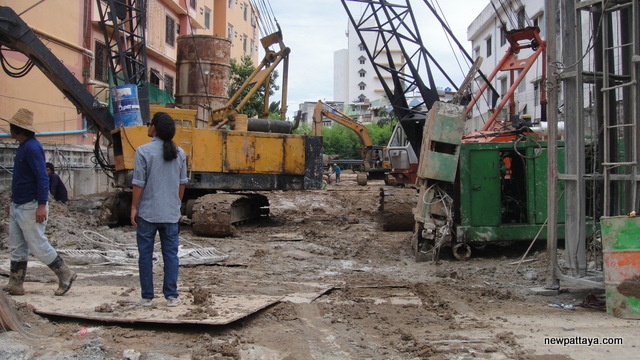 7 November 2012: They are not in a hurry on this project. If I were on the board of directors of Nova Group I would speed things up a bit. Unfortunately I am only a bystander with no power whatsoever. There are no new pictures because there is nothing new to report or see above ground. So we must wait patiently. Hopefully good thing comes to those who wait. On the billboard they say the project is scheduled for completion 14 January 2013, I guess we have to wait a bit more than that. It would be nice if they could complete the project before the start of high season 2013.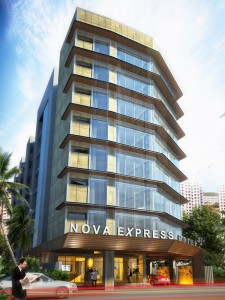 Oh dear, oh dear. This is not good news, I just found this picture of the new hotel on Nova's website and Holiday Inn Express has been replaced with Nova Express Hotel. I really hope they will keep the Nova brand out of it. There is something magical about the name Holiday Inn Express – it has a very nice and appealing cling to it. The brand is of course known and loved worldwide. If customers were faced with the choice of either booking a hotel online with the name Nova Express or Holiday Inn Express, 99% would book the hotel named Holiday Inn Express, even if the price and the building were exactly the same. The name or the brand itself is of tremendous importance for attracting customers to a hotel.
Financially, it is sometimes wise for the owner of a business to keep a low profile in the background without anyone noticing him – in this case to let the brand owner be a front for the business. The guests seldom need to know who the real owner of the hotel is.
The reason I get worried is that Nova Group earlier has had the need to tell us they are the owners, first with the Amari Nova Suites and last year with the Nova Hotel & Spa that is actually a Centara managed hotel. Standing outside the Nova Hotel & Spa it is not obvious that this is a Centara hotel. I am surprised that Centara Hotels and Resorts has agreed to these terms, after all a brand is usually well protected.
It is understandable that a hotel owner may wish to promote his own brand but I do sincerely hope the owners will keep a low profile this time so we can get a hotel named Holiday Inn Express Pattaya. This is what Pattaya needs. Or maybe it is what I need….
13 May 2013: I am a little worried Holiday Inn Express, I really wanted that hotel. No activity, all signs have been removed from the construction site. The construction of the hotel has either been delayed or cancelled. Life goes on.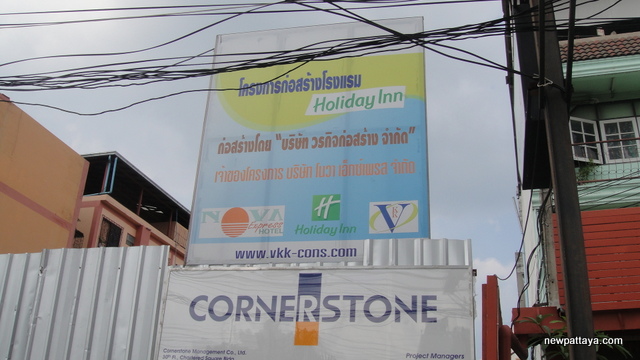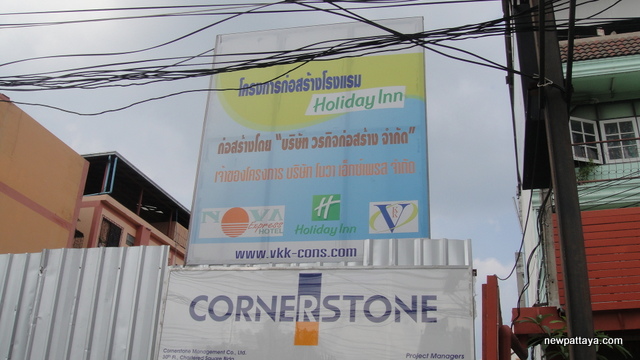 Would you like to support this website? Send funds to us using PayPal, send to secondtouch@hotmail.com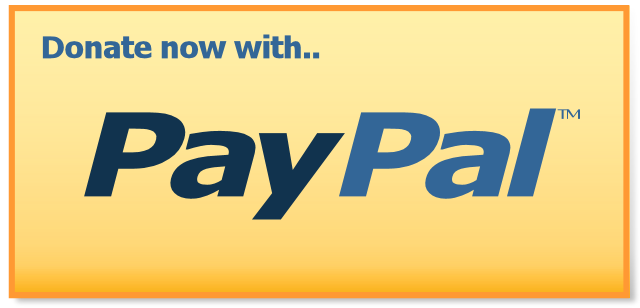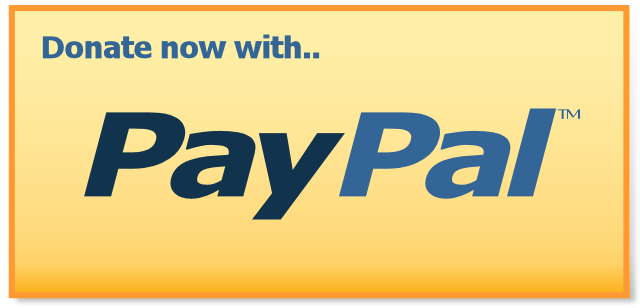 Want more information?