Grande Caribbean Condo Resort Pattaya occupies a large 11.5 Rai (18,400 sqm) plot of land, offering you the most amazing resort facilities. This is the second in the line of condominium development projects in Pattaya from the Blue Sky Group. Their first project was the famous and fast selling Atlantis Condo Resort.
You will be able to enjoy the themed water park in a unique environment. You can own a part of this paradise with prices starting from as little as 1.59 and rising to 6.4 million Baht.
This fantastic resort style condo is located between Pattaya and Jomtien beaches and close to shops and restaurants. Four 8-storey condominiums buildings and one 28 storey tower, consisting of 1112 units, all units are 34.5 sqm 1 bedroom apartments, that can be easily combined to give you a 2 bedroom 69 sqm apartment.
The marketing for the project was primarily lead internally with the help of Patrick Gauvin and his team from Shrimp Asia. The project is scheduled for completion June 2015.
Cruz brothers gets a high-rise named after them. Read more here.
Published 9 June 2012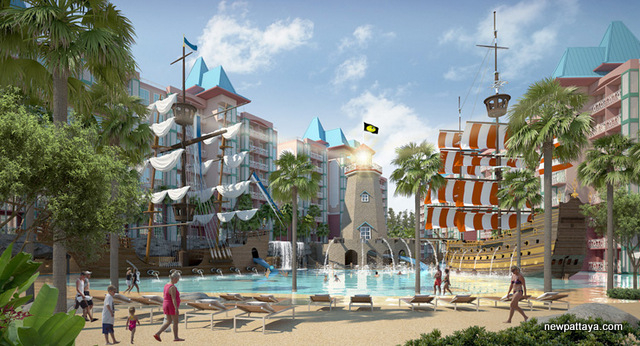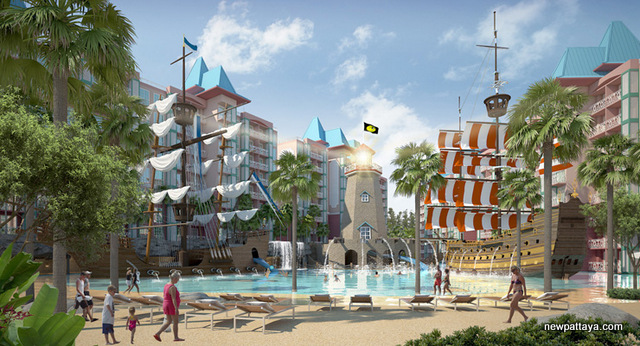 The photo was taken 12 June 2012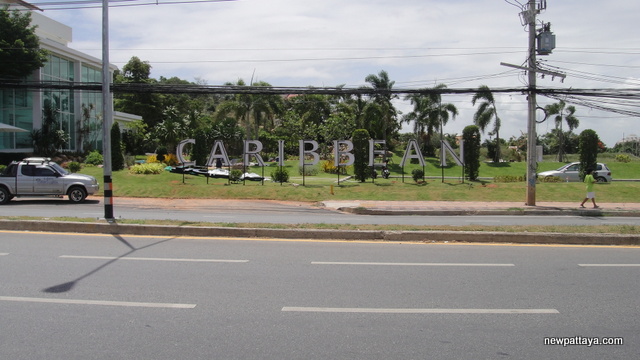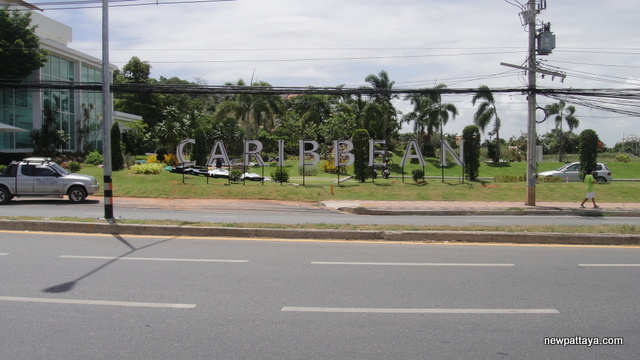 A photo taken 27 December 2013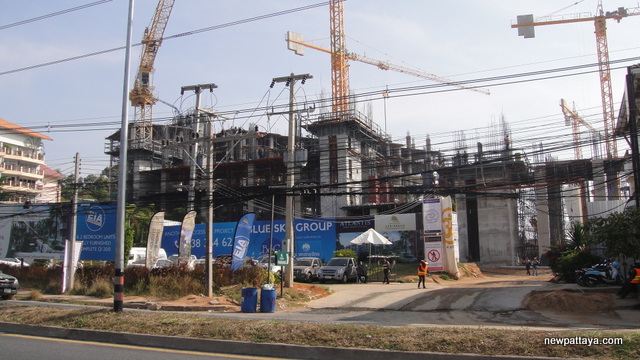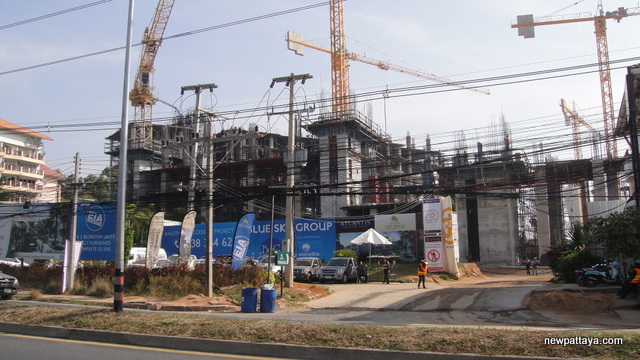 A photo taken 29 March 2014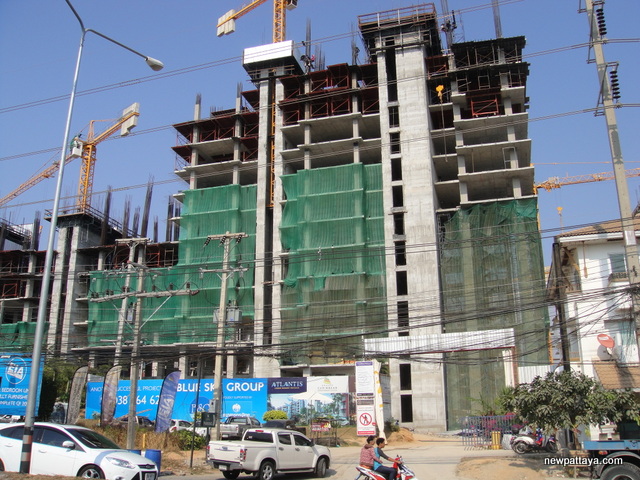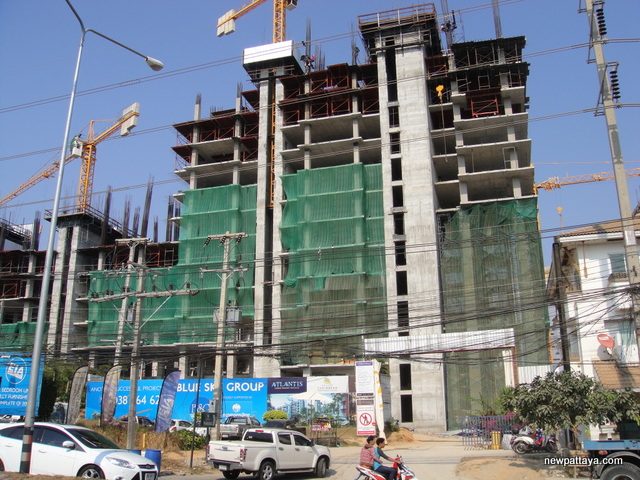 Two photos taken 4 November 2014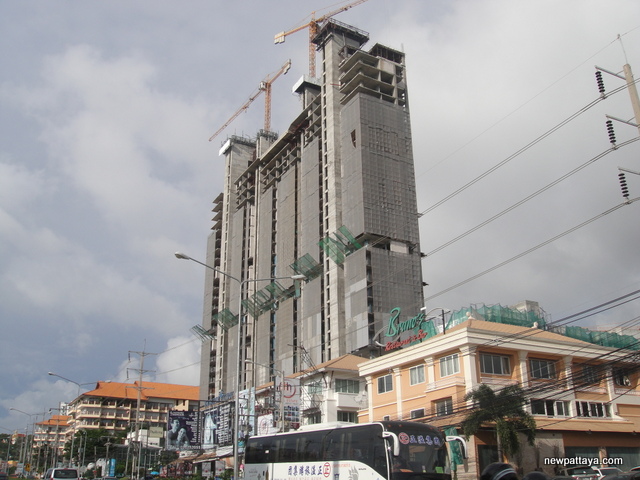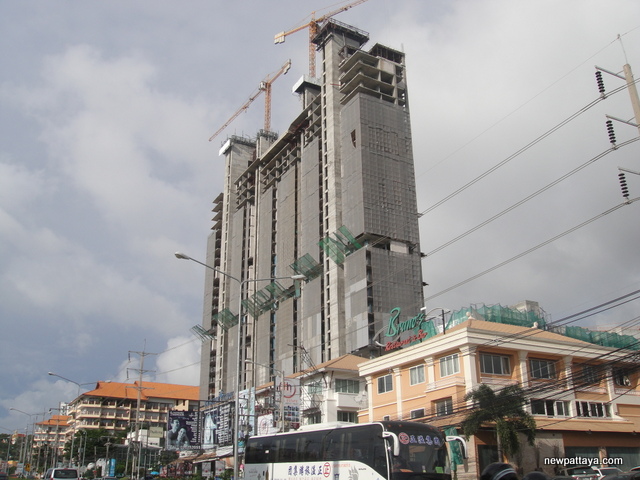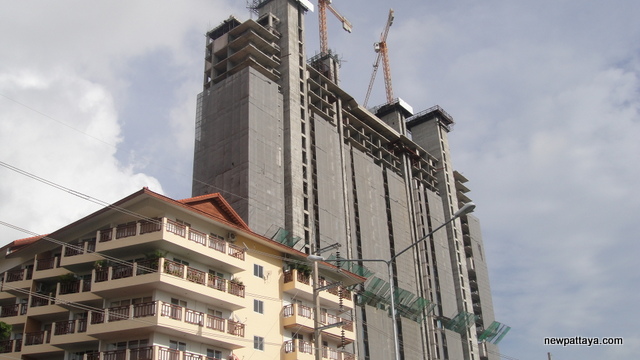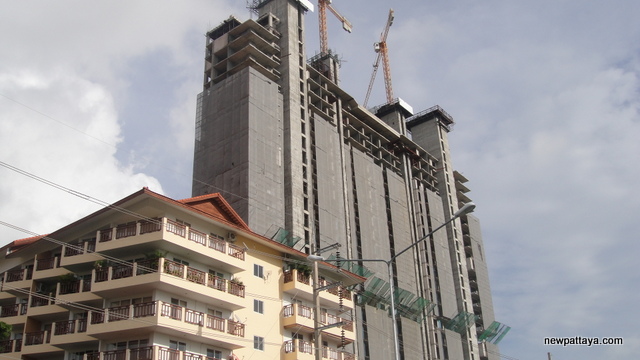 Want more information?