Grand Solaire Pattaya comprises two towers, 67 and 48 stories respectively with a total of 3600 units.
I said 3600 units. I thought Riviera Wongamat and Riviera Jomtien with about 1000 units each had a lot of units. Holy Buddha! I find it difficult to imagine such a large number of units.
• The project's official WEBSITE
Grand Solaire Pattaya is located on the corner of Thappraya Soi 15 and Thappraya Road. I am not able to tell who is developing the project. Facilities, unit sizes and prices you can read about elsewhere.
I personally like the design of the buildings. The location is also quite good. The developer is bragging about being the largest and most reliable developer in the Pattaya region yet they choose to remain very secretive about their identity.
The domain was registered on 13 December 2018 and I'm taking a look on 23 December 2018.
Ok, so this is a new project. But who is behind it? It takes a reputable developer to deliver a house or condo that matches your standards of quality and comfort.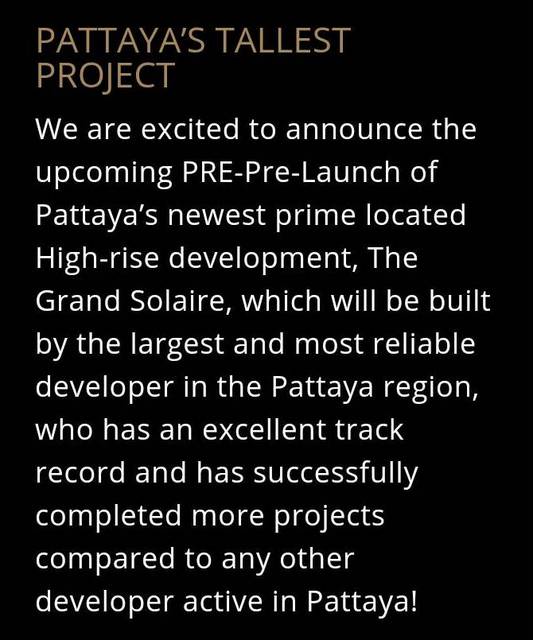 "The Grand Solaire will be built by the largest and most reliable developer in the Pattaya region, who has an excellent track record and has successfully completed more projects compared to any other developer active in Pattaya!"
This is what you can read on the project's website. It all sounds very fine. I would just like to know exactly which developer we are talking about. I honestly got no clue whatsoever. Of course it is fun playing Sherlock Holmes for a while, but not so fun when I don't find the answers online. Hopefully they will tell sooner or later.
OK, now (a couple of hours later) we know a little bit more about who is involved. Heights Holdings may be involved in the project. This may be a joint venture project with another company.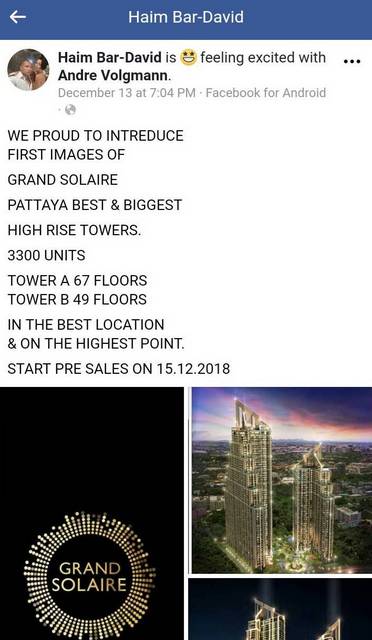 Published 23 December 2018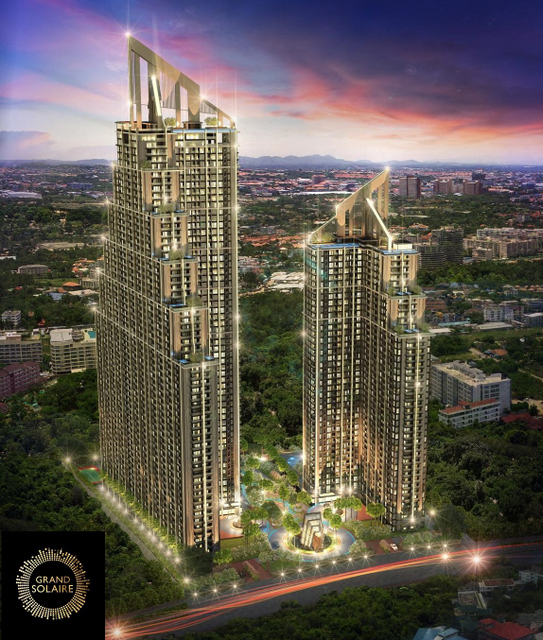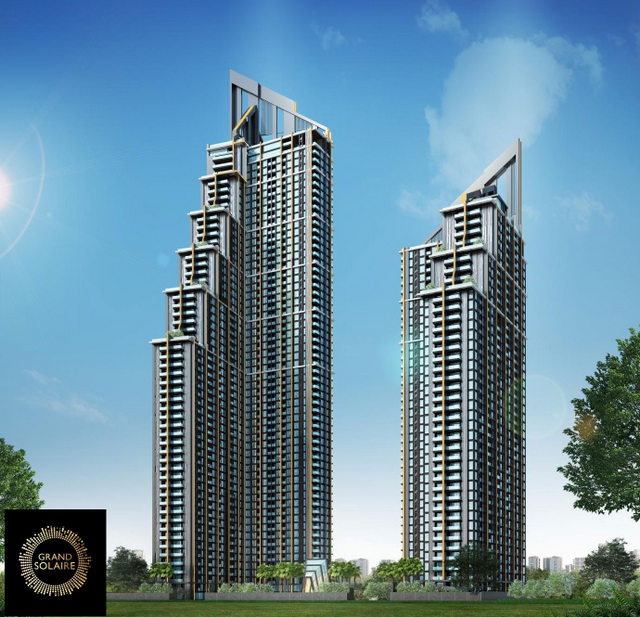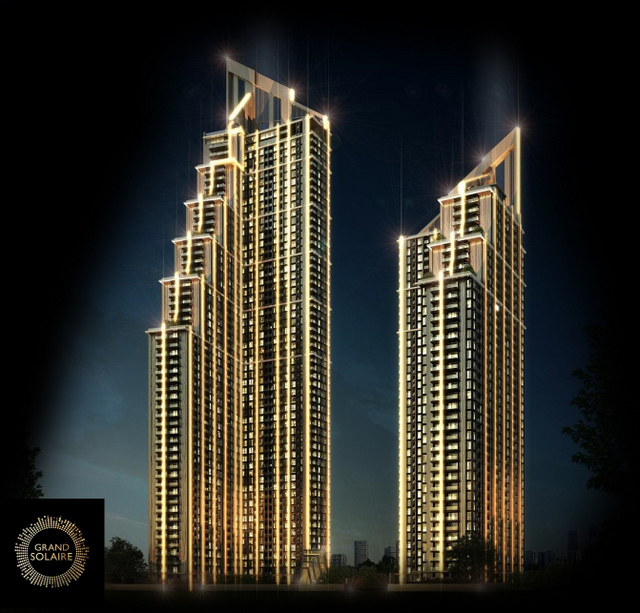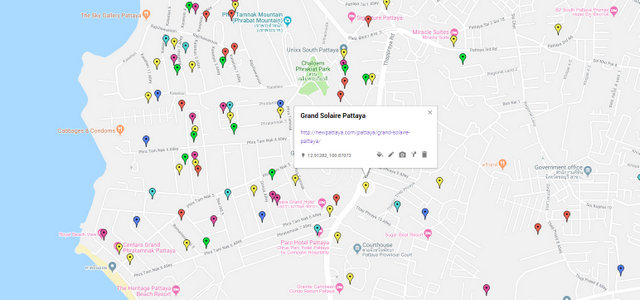 Want more information? Contact us on FACEBOOK


Comments
comments